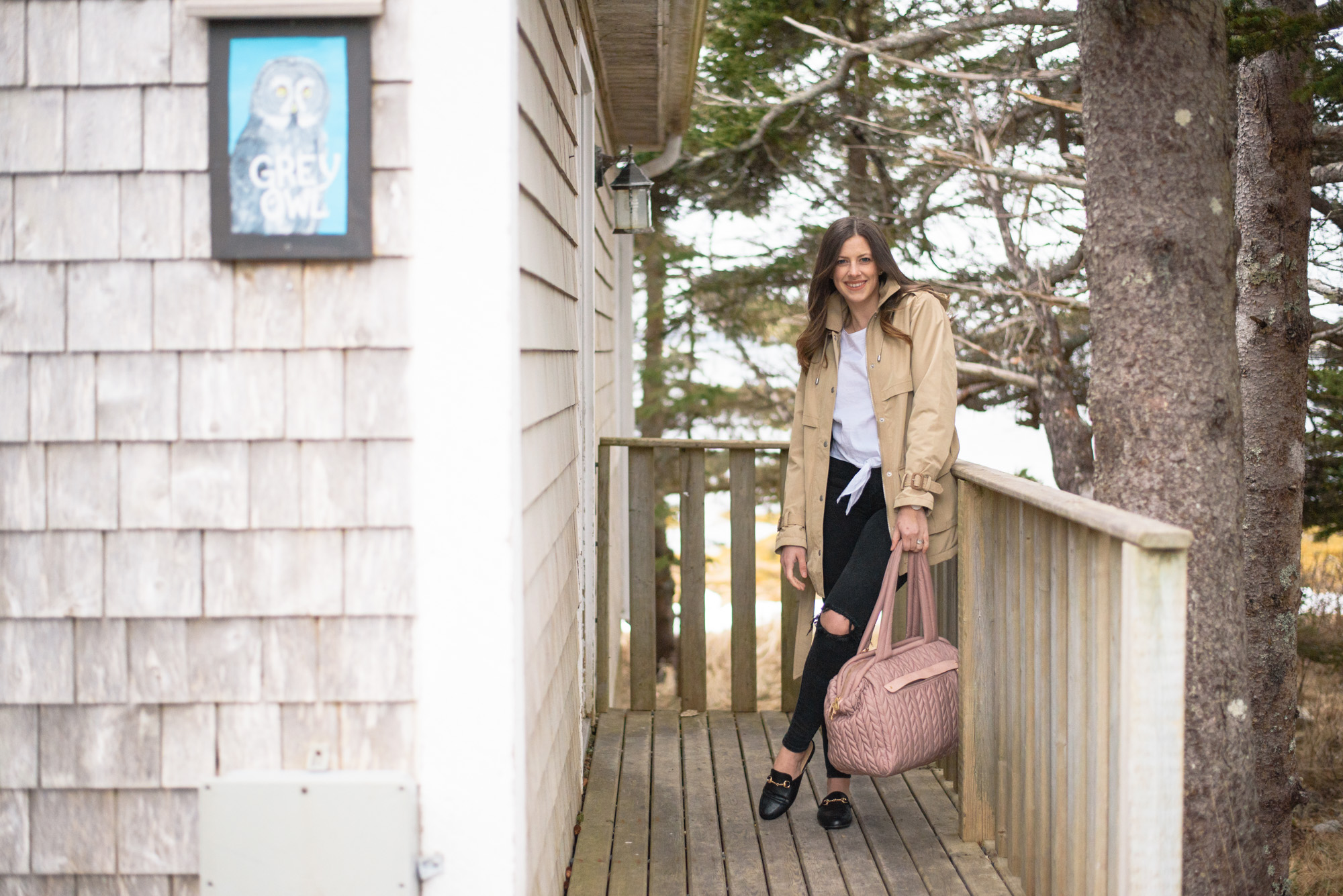 Friday, I was having a day. The kids were acting out, Poppy had hit a whole new level with her teething, and I looked like I needed 20 hours of sleep. we put the kids to bed and Rob told me not to worry, he was going to whisk me away soon enough.
The next day, I was ordered to go to the city to grab a dress that would photograph well on a beach but would also be great for a nice dinner together. I found this one at Forever21 and started to get excited about what was going on but really had no idea any details until Monday.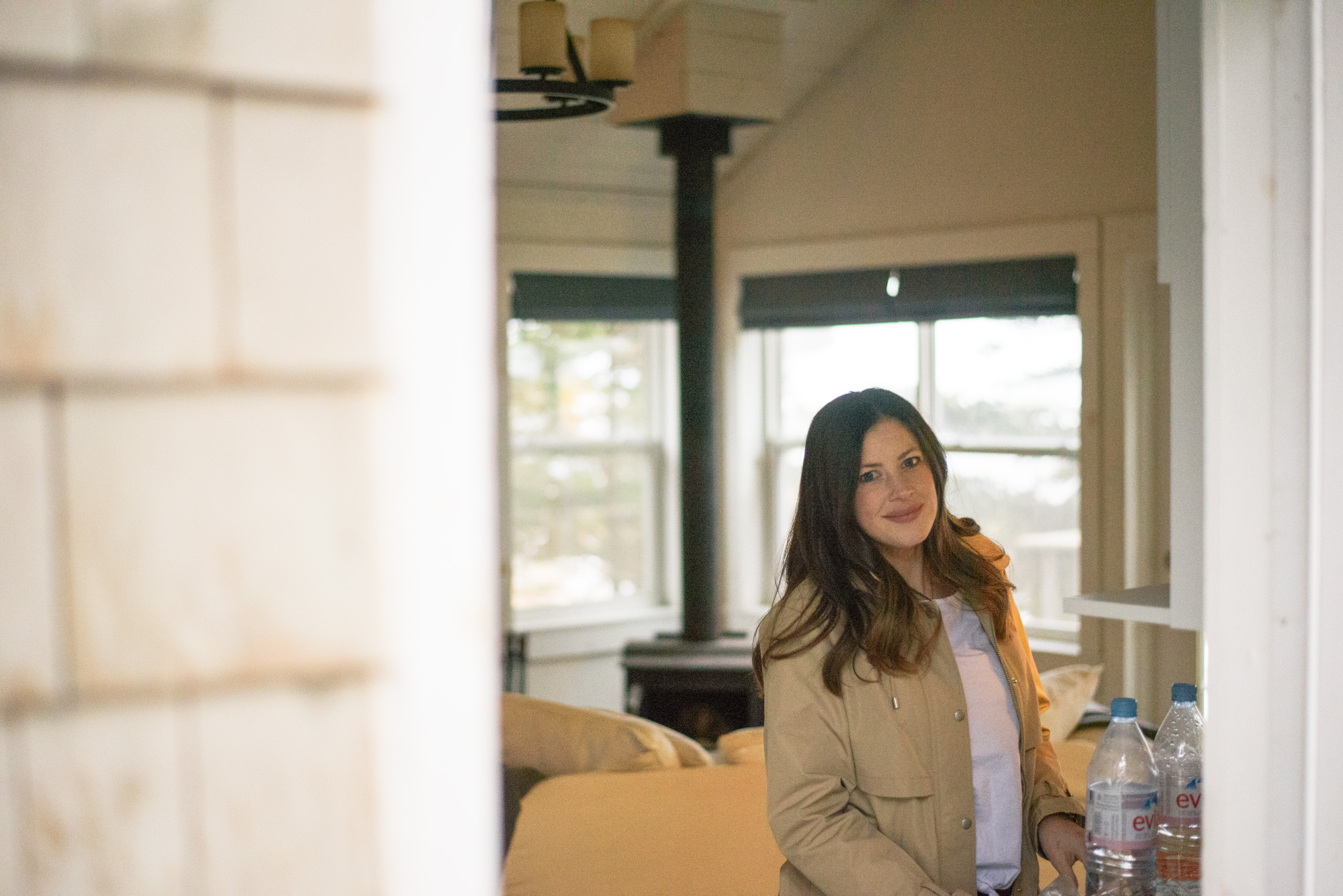 I guess I should backtrack a bit. As many of you loyal readers know, I turned 30 last month and as you could tell from my social media, we didn't really do much for it. I had always pictured going down south to celebrate but it just wasn't in the cards this year, so I just moved through it like it was any other day.
Rob felt horrible for us not doing anything big. So, behind my back, he secretly planned out a night away just the two of us to Oceanstone Seaside Resort. Being only 20 minutes away from our house on the ocean, its gorgeous cabins lining a private beach were a perfect way to get away, without getting away. He even arranged the grandparents to watch each kid so that I would be able to relax knowing no one was put out.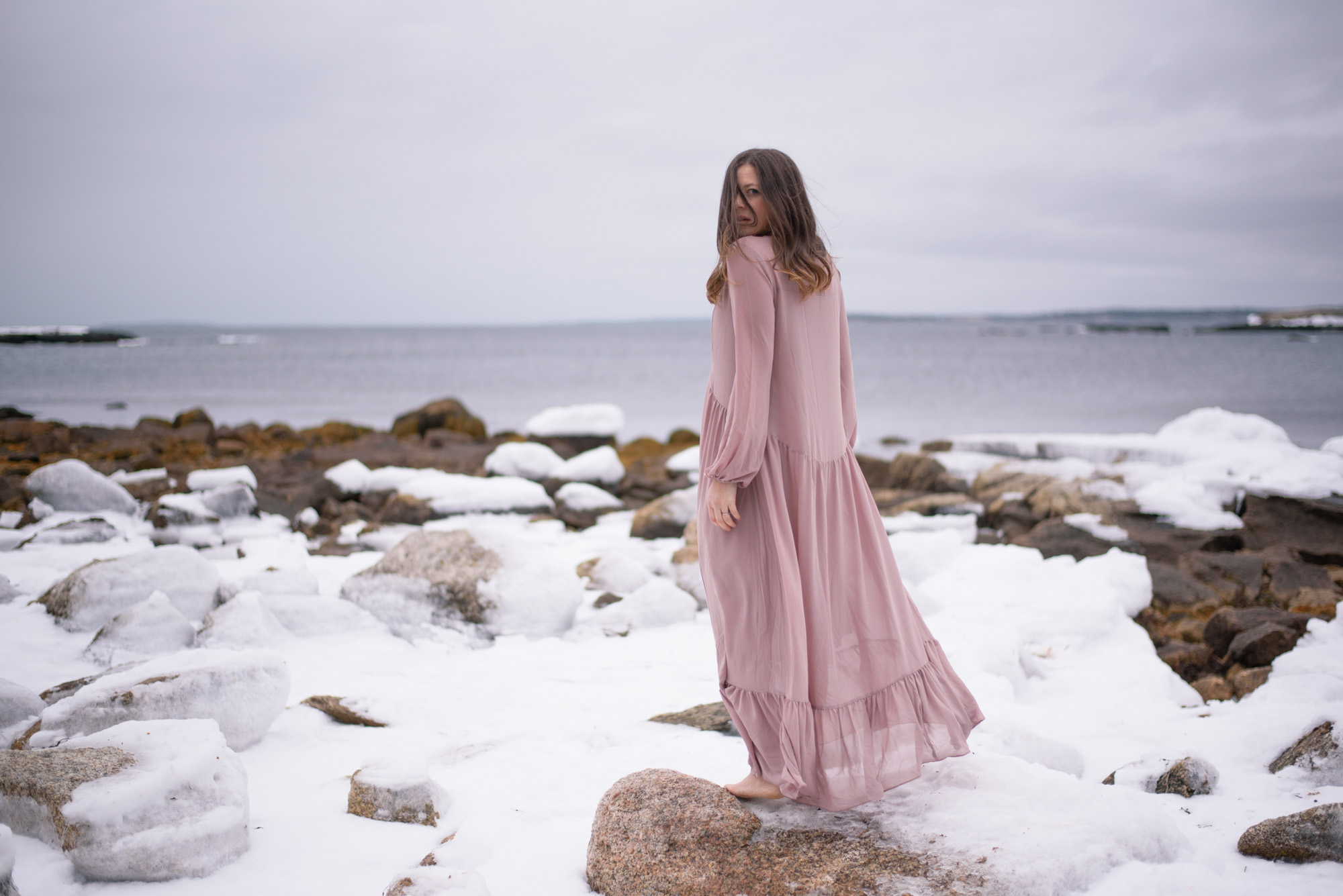 Monday came, and I was working my three businesses from home, having a big win at one of them. Thats when he pulled me in close and told me that the following day, I needed to pack a bag for the night with my new dress because we were going to Oceanstone for the night. He filled me in with only the things that I needed to know and I had to go on just that.
Tuesday Morning was spent organizing the kids and cleaning the house until finally we loaded into the car and said PEACE to being parents for the next 24 hours. As we drove closer and closer, Rob stayed mum about anything that was going on, until one of the ladies helping us check in let the cat out of the bag, WE WERE HAVING LOBSTER DINNER!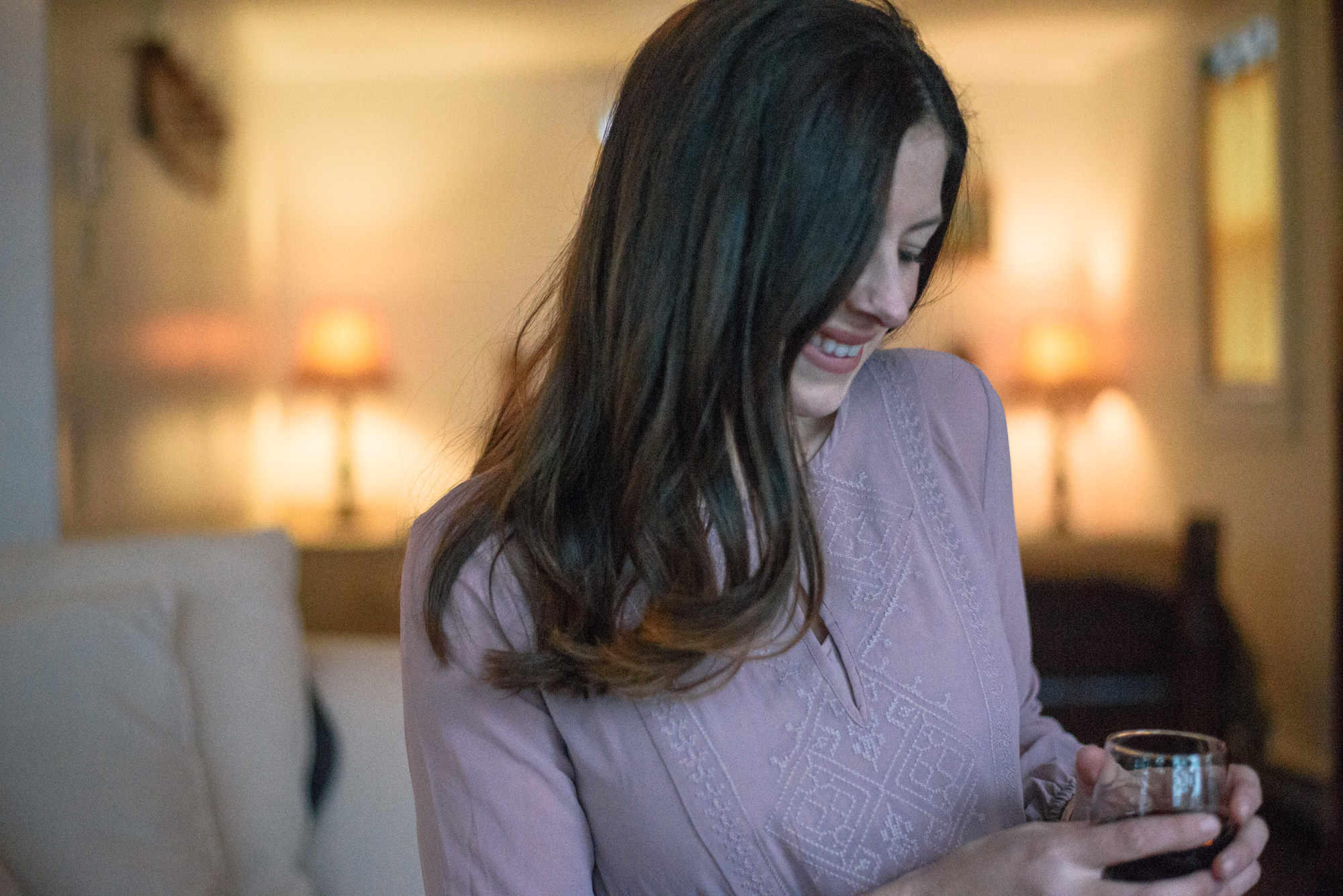 We got into the cottage right on the edge of the beach and was greeted with a sweet package from Oceanstone with little gifts for our kids and a collection of yummy local alcoholic beverages, along with live lobsters and a deconstructed 4 course meal that Rob would later prepare for me. But before the big storm that was about to hit started, we went on a walk around the beautiful property to grab some photos.
As the snow started to fall and the sun set, I enjoyed a glass of wine from our cottage's table as I watched Rob cook for me. We enjoyed the easy meals that their private chef had organized and it was perfect because he worked with my dietary restrictions(They also have a fantastic Restaurant called Rhubarb on the Property, but it was unfortunately closed during our stay). By the end of our lobster dinner, the snow was falling heavy, the darkness had come and we decided what perfect setting to pull out the cribbage board that Rob had snuck in his back and for me to finally learn how to play. After two games, we headed to bed early so that we could get a full nights sleep without any interruptions. How perfect right?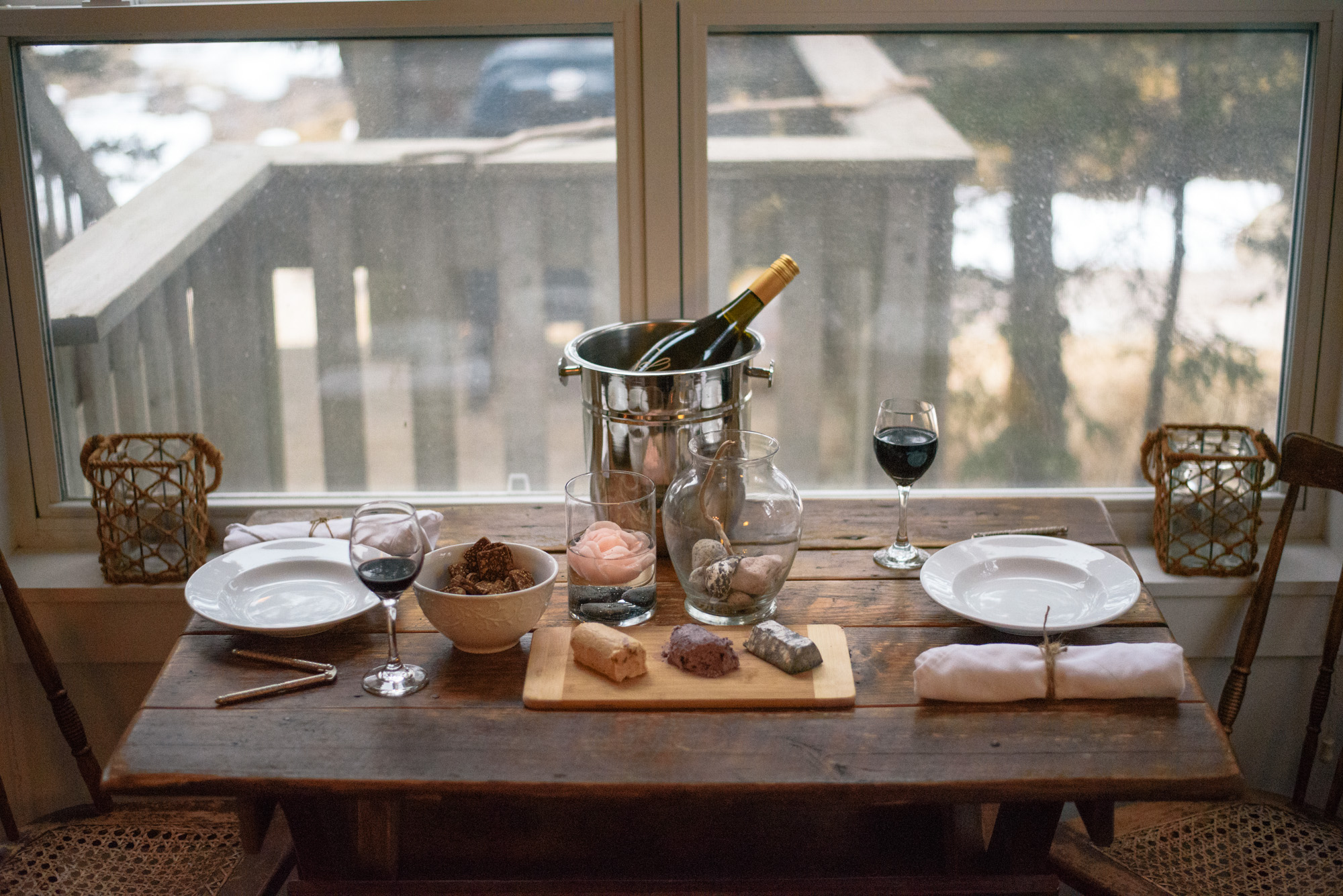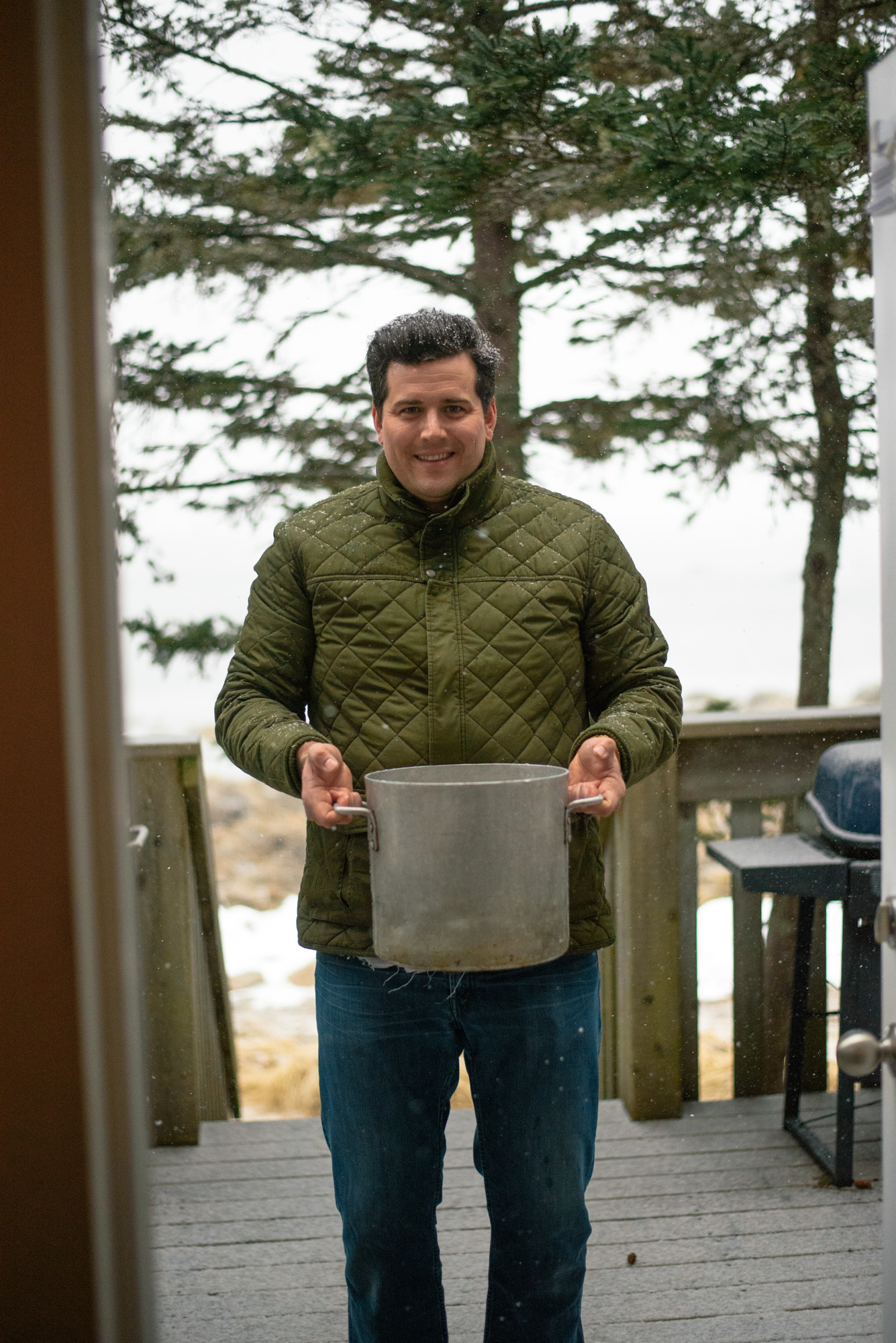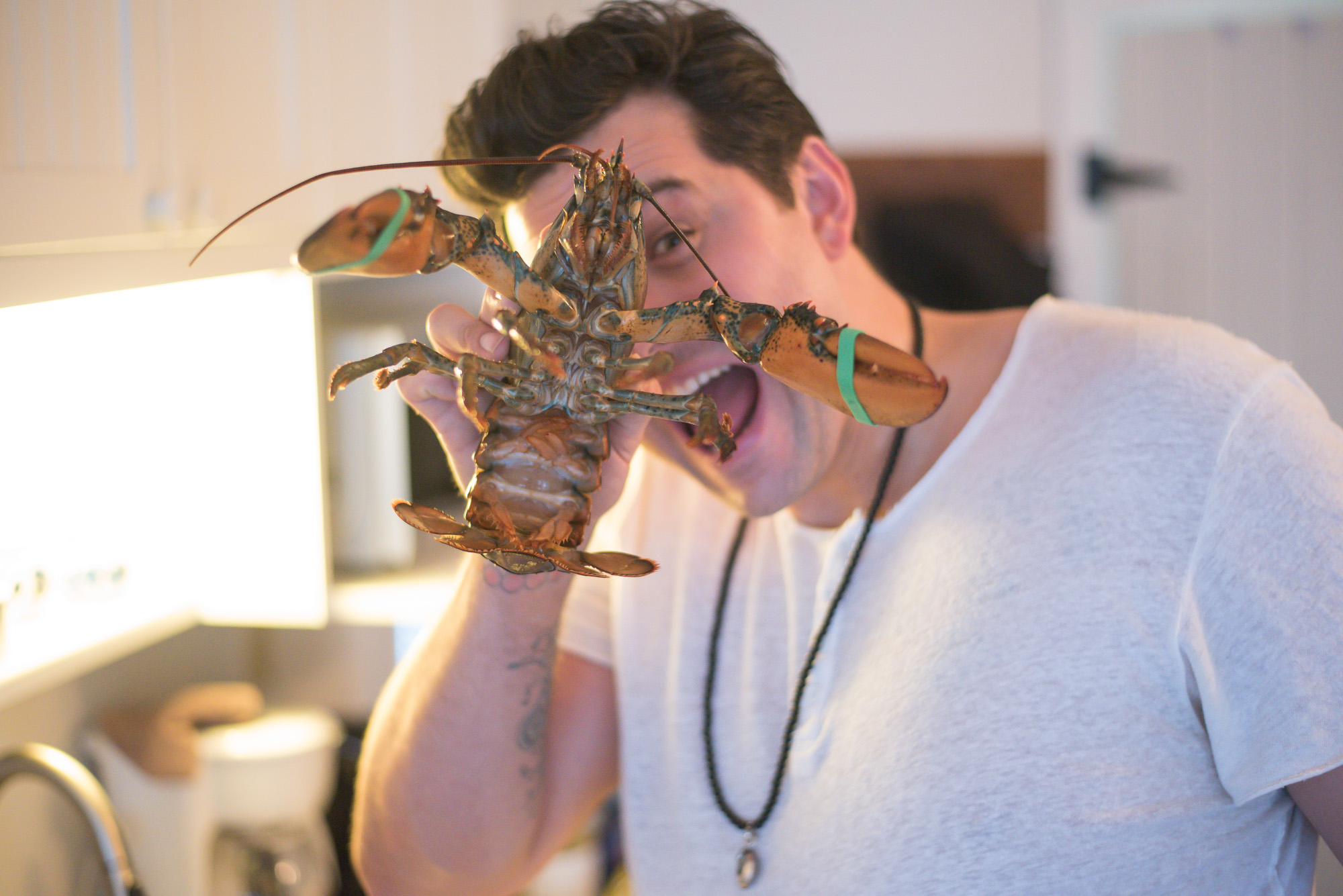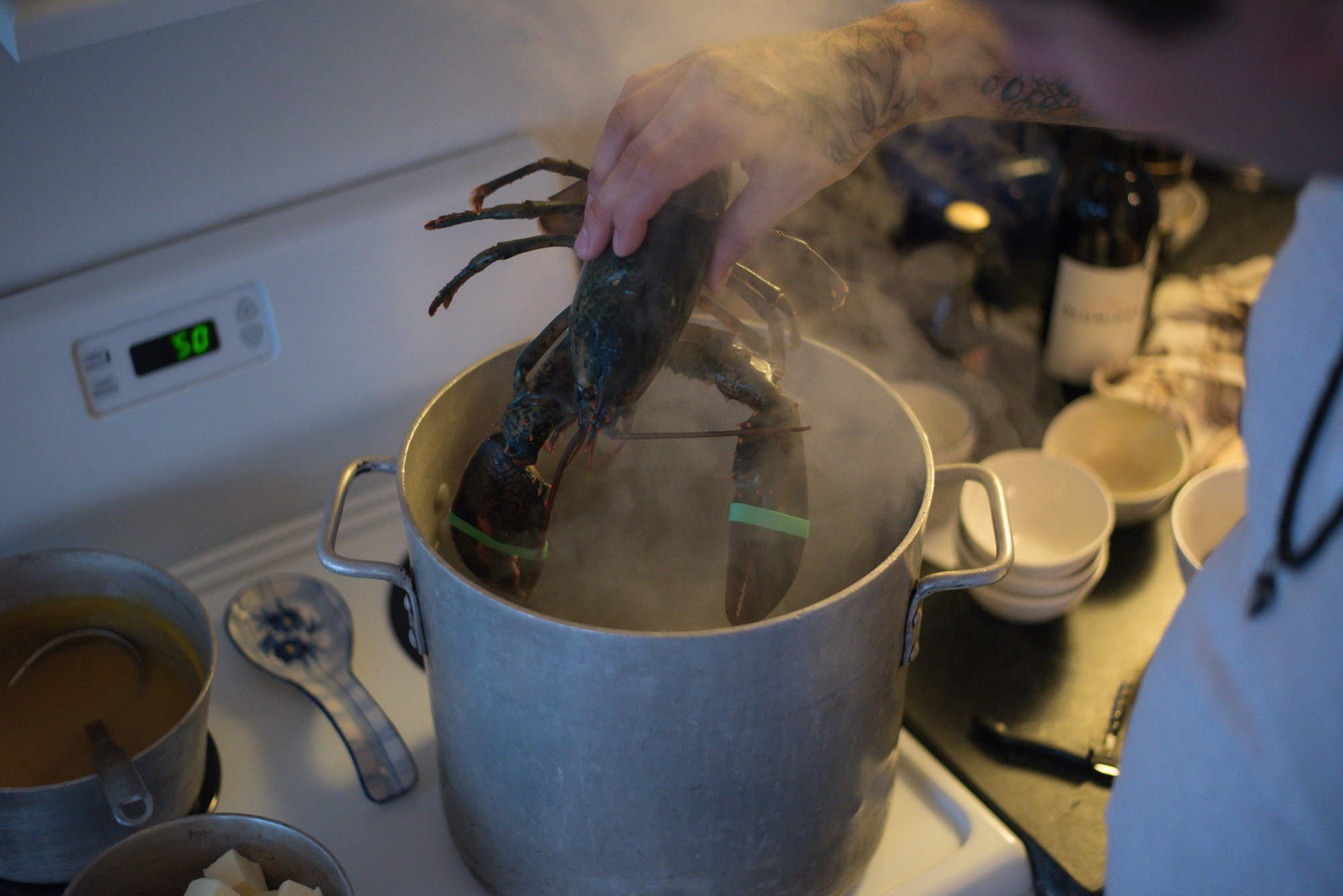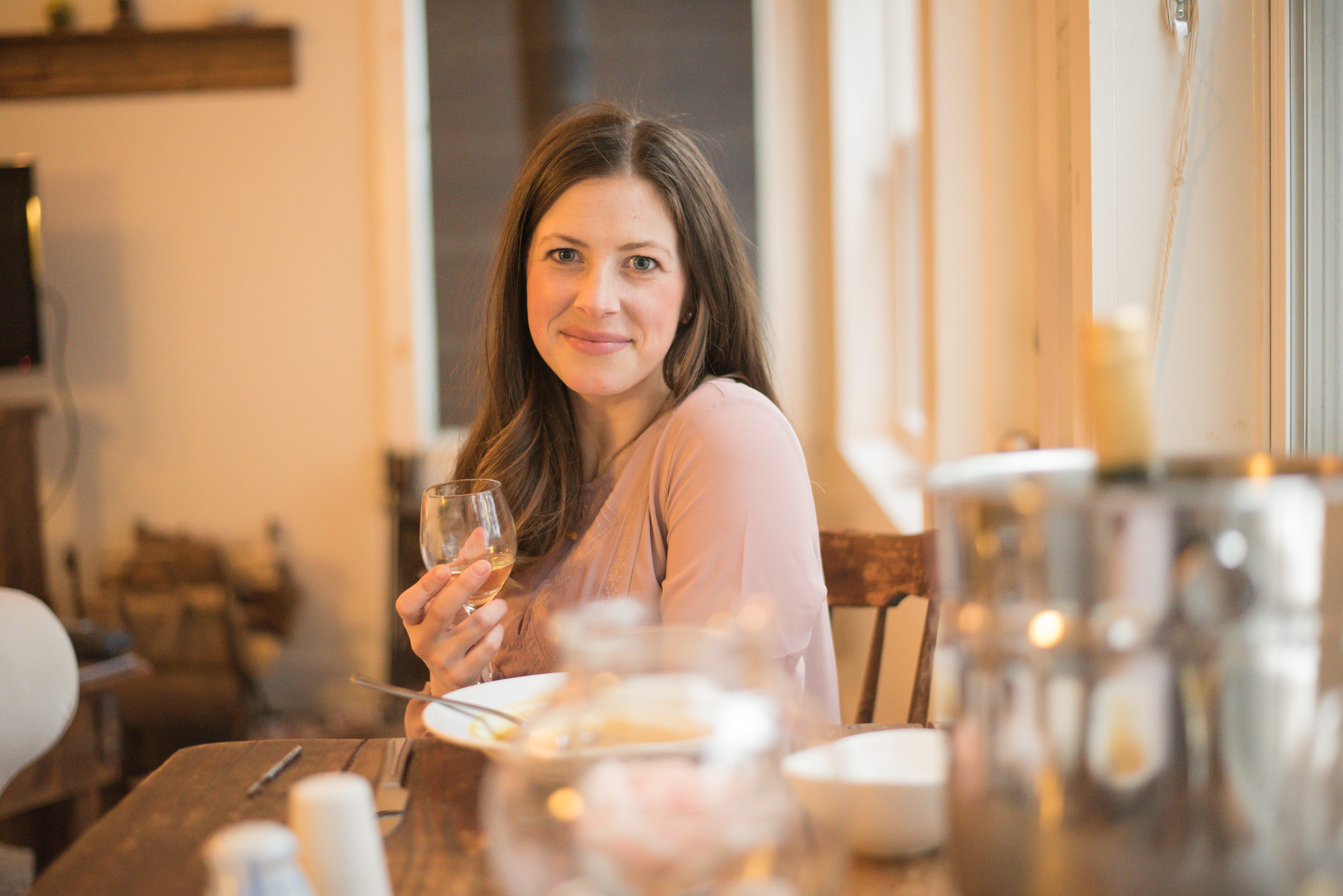 We slept in the next morning because well, we could! We made Coffee with baileys and watched as the storm surge brought the waves right up to our back deck. It was magical. We decided to get dressed for the day and go have some fun with the waves before we checked out. We danced on the waves, laughing hard at each other and fully relaxing for the first time in months.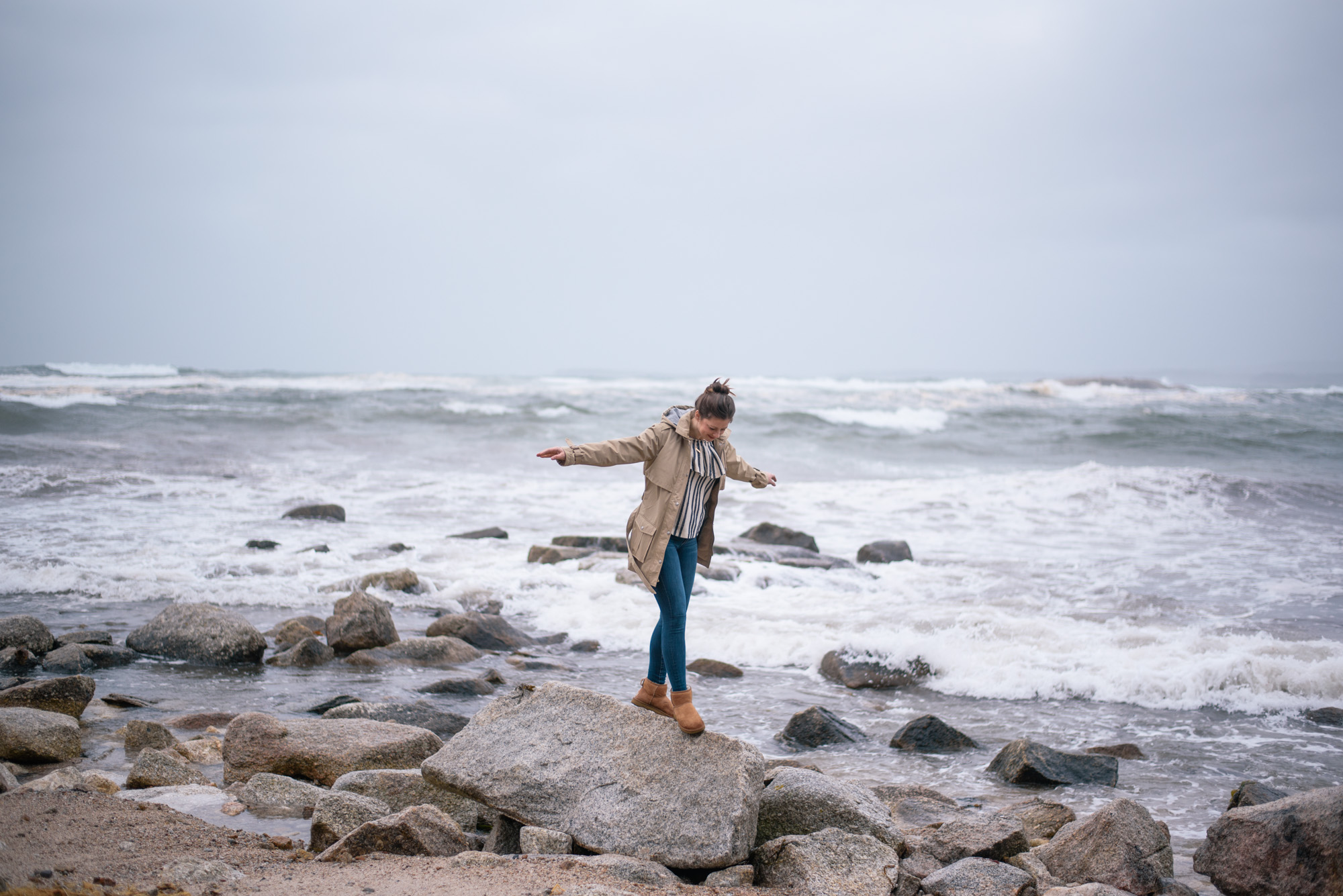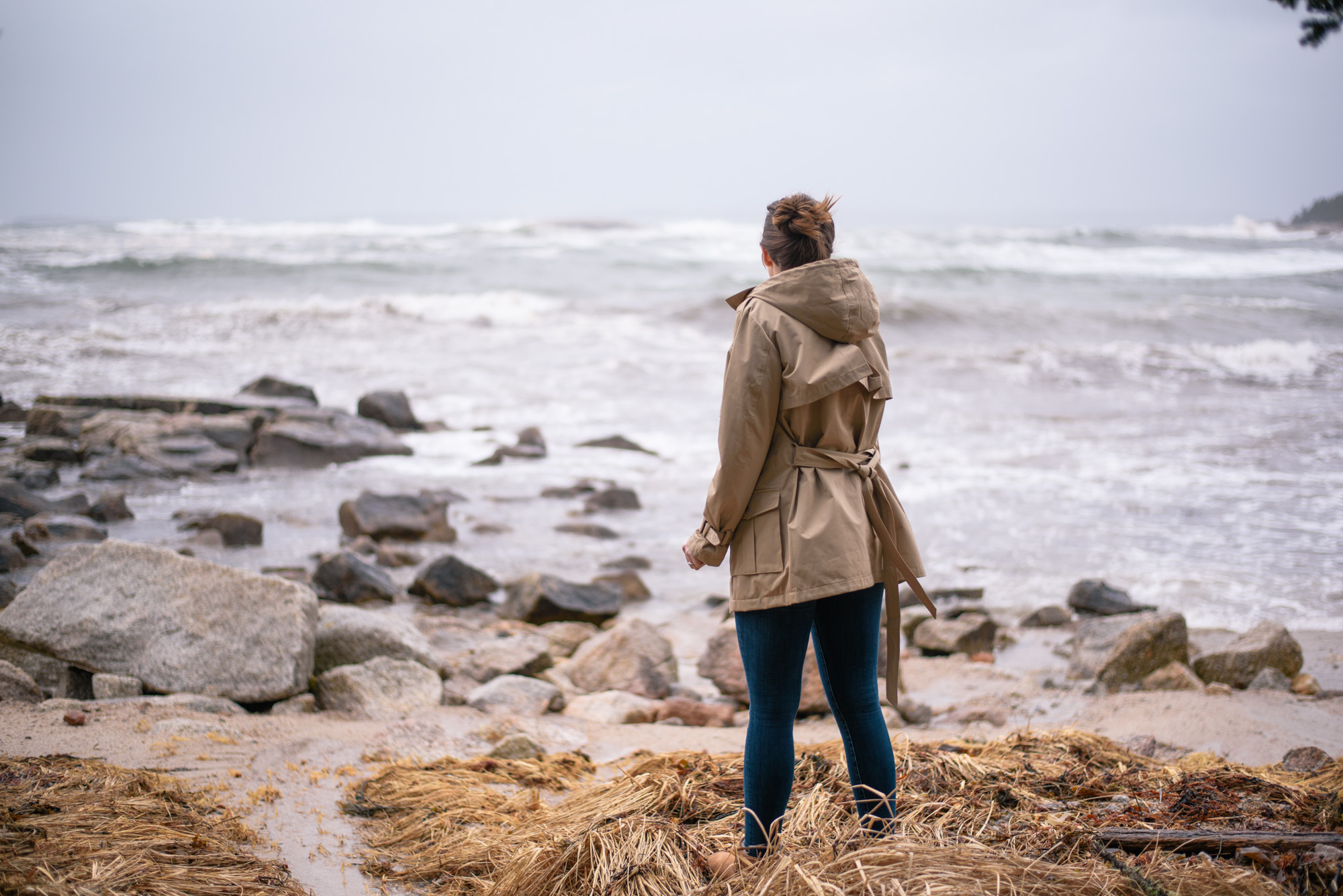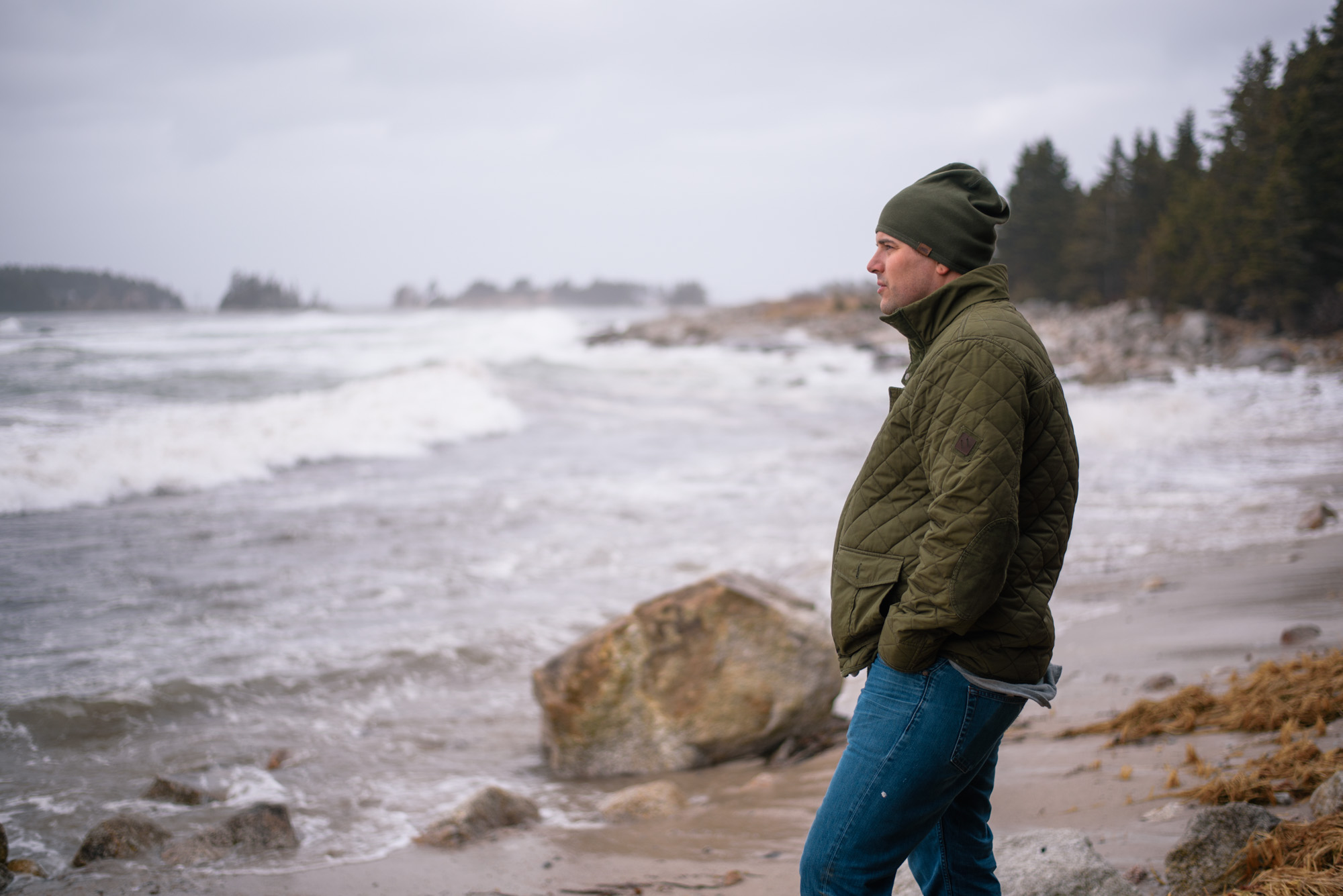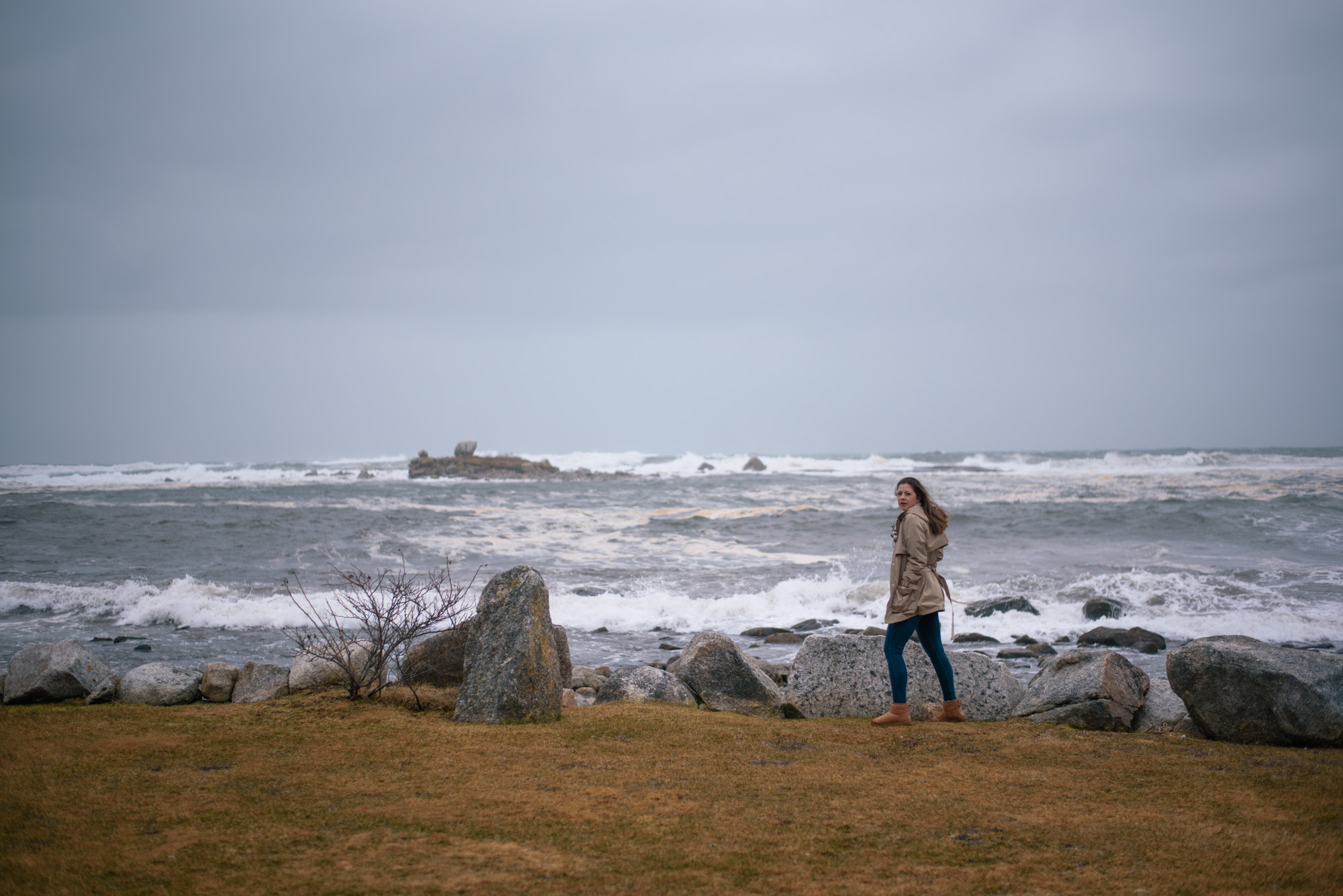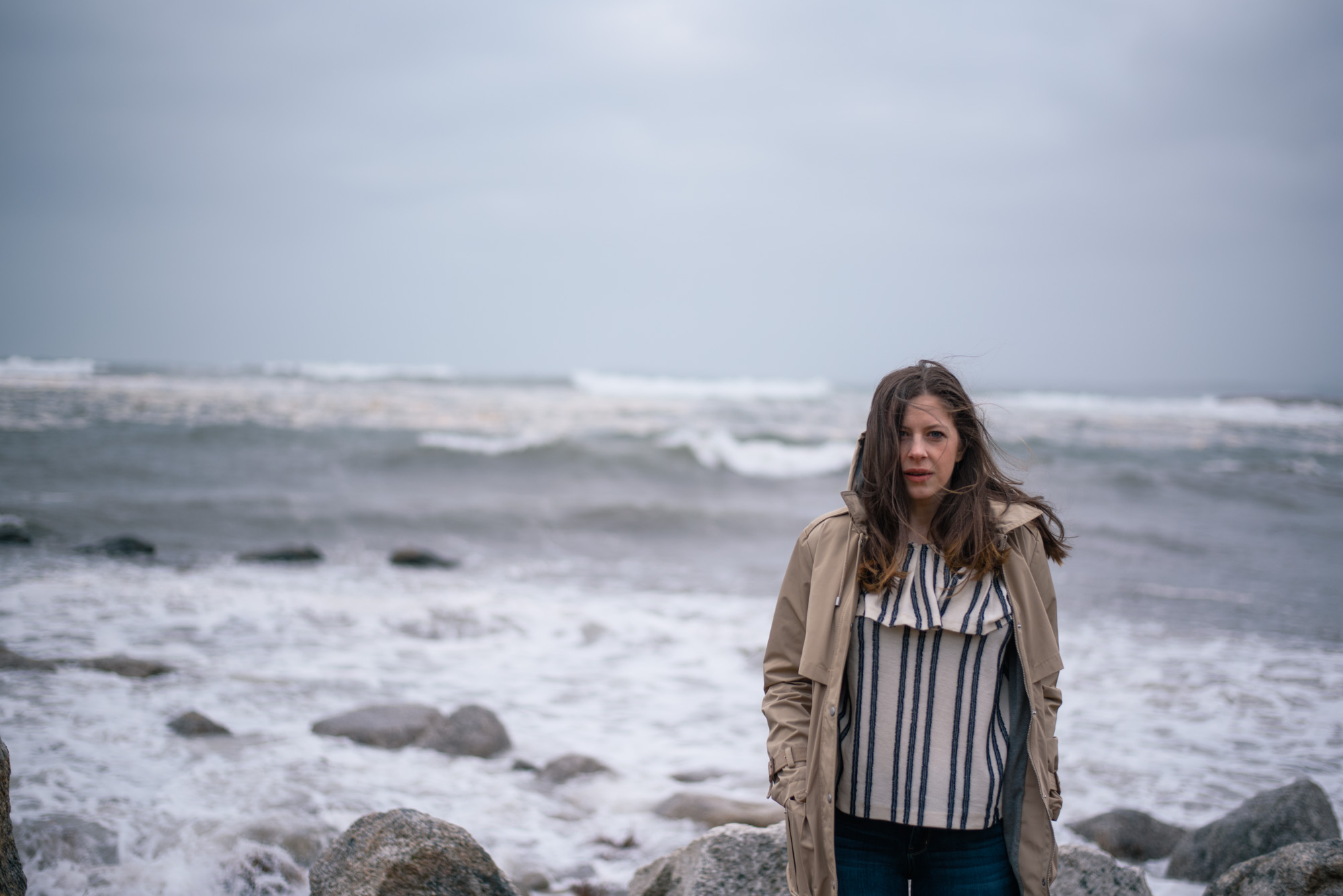 But, of course, as lovers of photography, one of us would have had to get soaked by a wave during all our daring stunts. Thank goodness it wasn't me, but I litterally almost peed myself laughing as I watched Rob try to escape the oceans grasp. He was in good spirits about it all and it actually reminded me of those months we dated before kids ever came into play. We used to be SOOO much fun.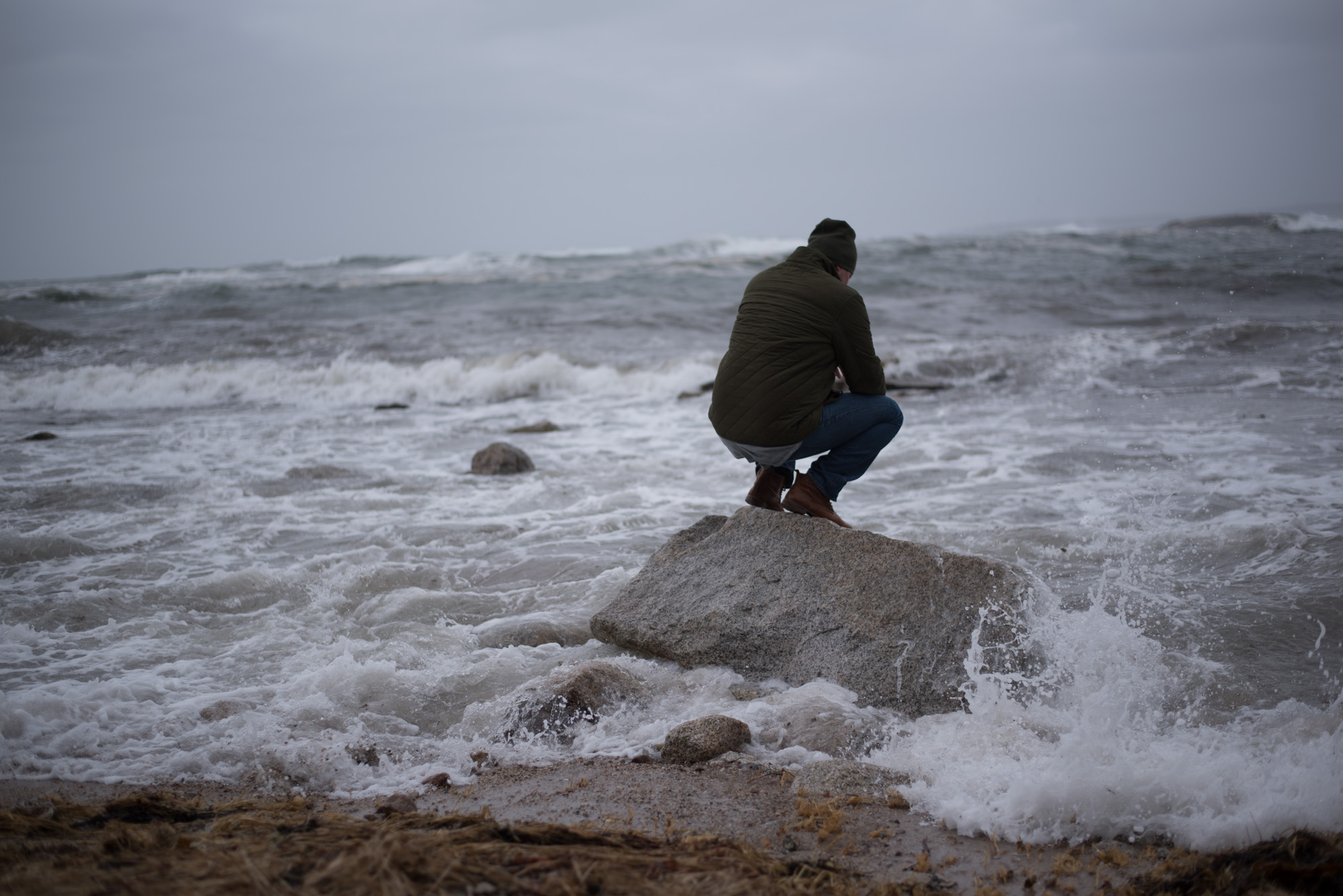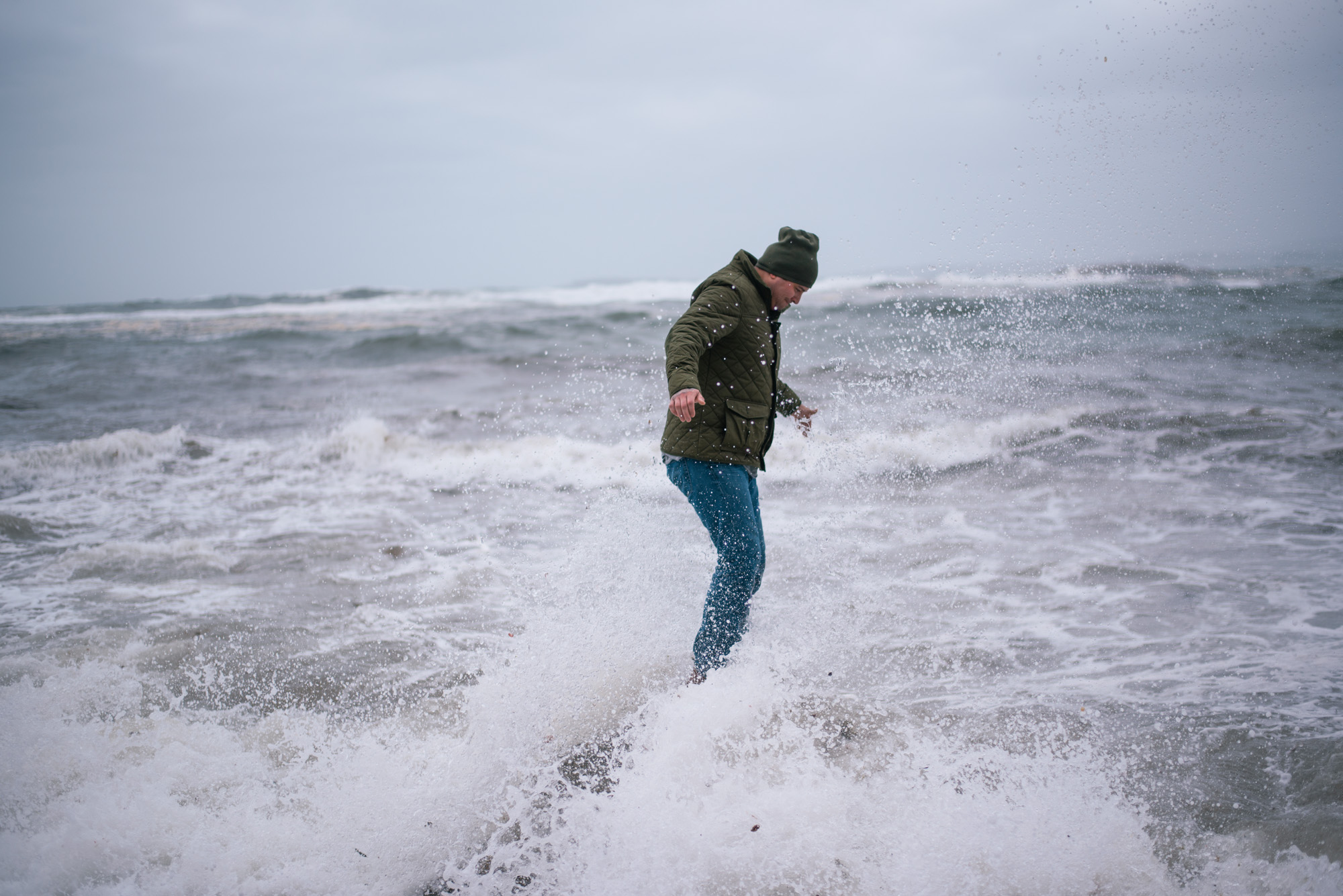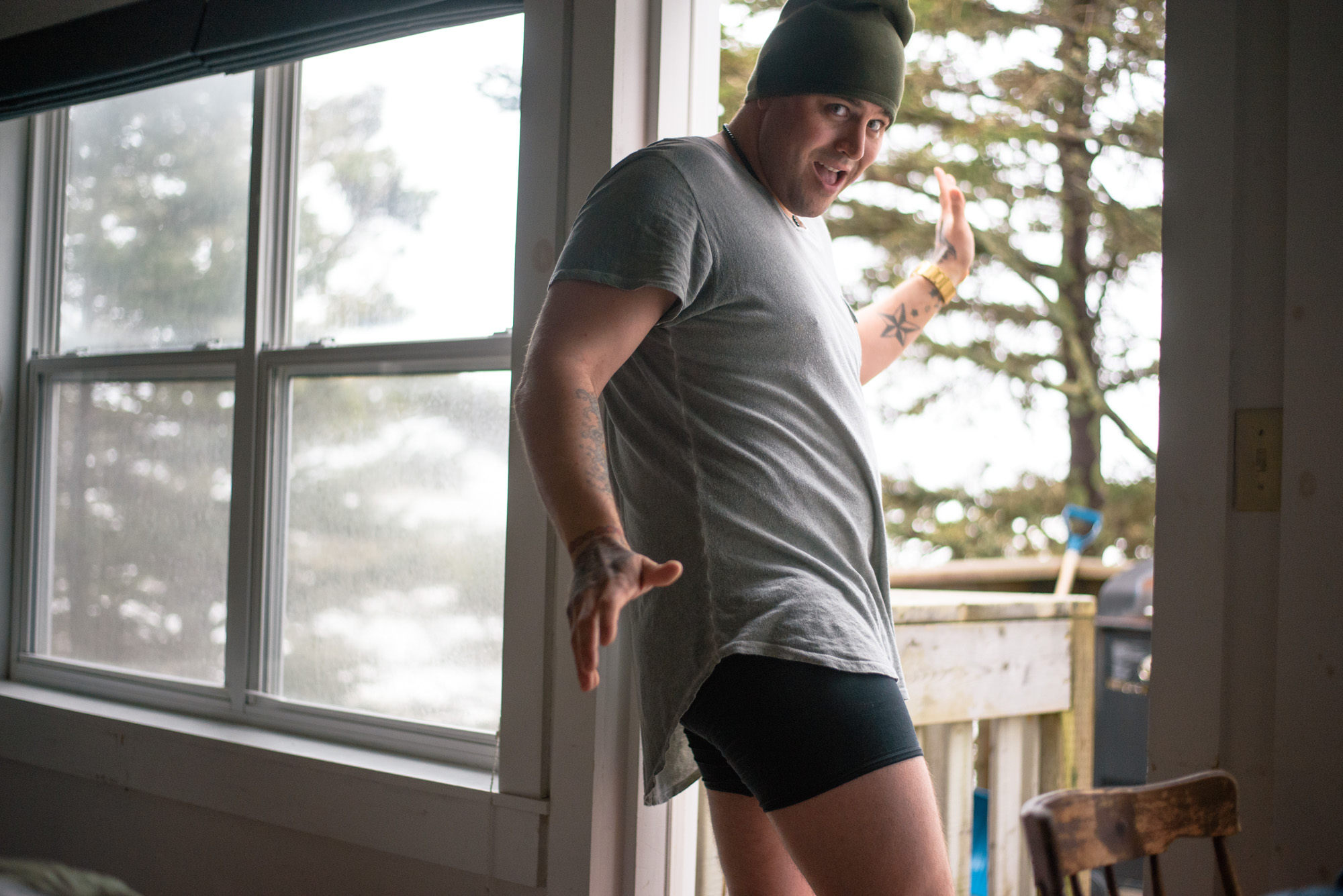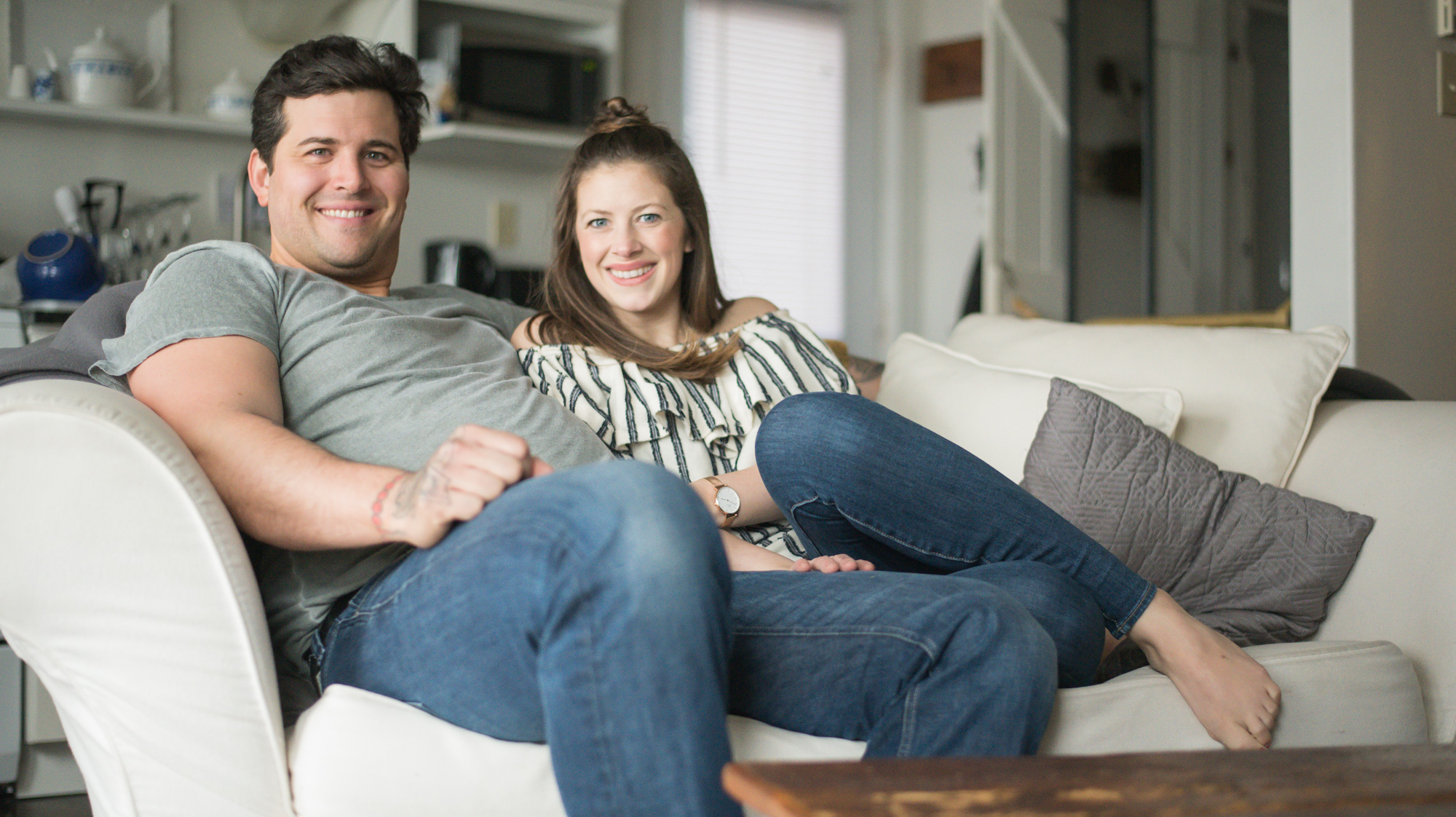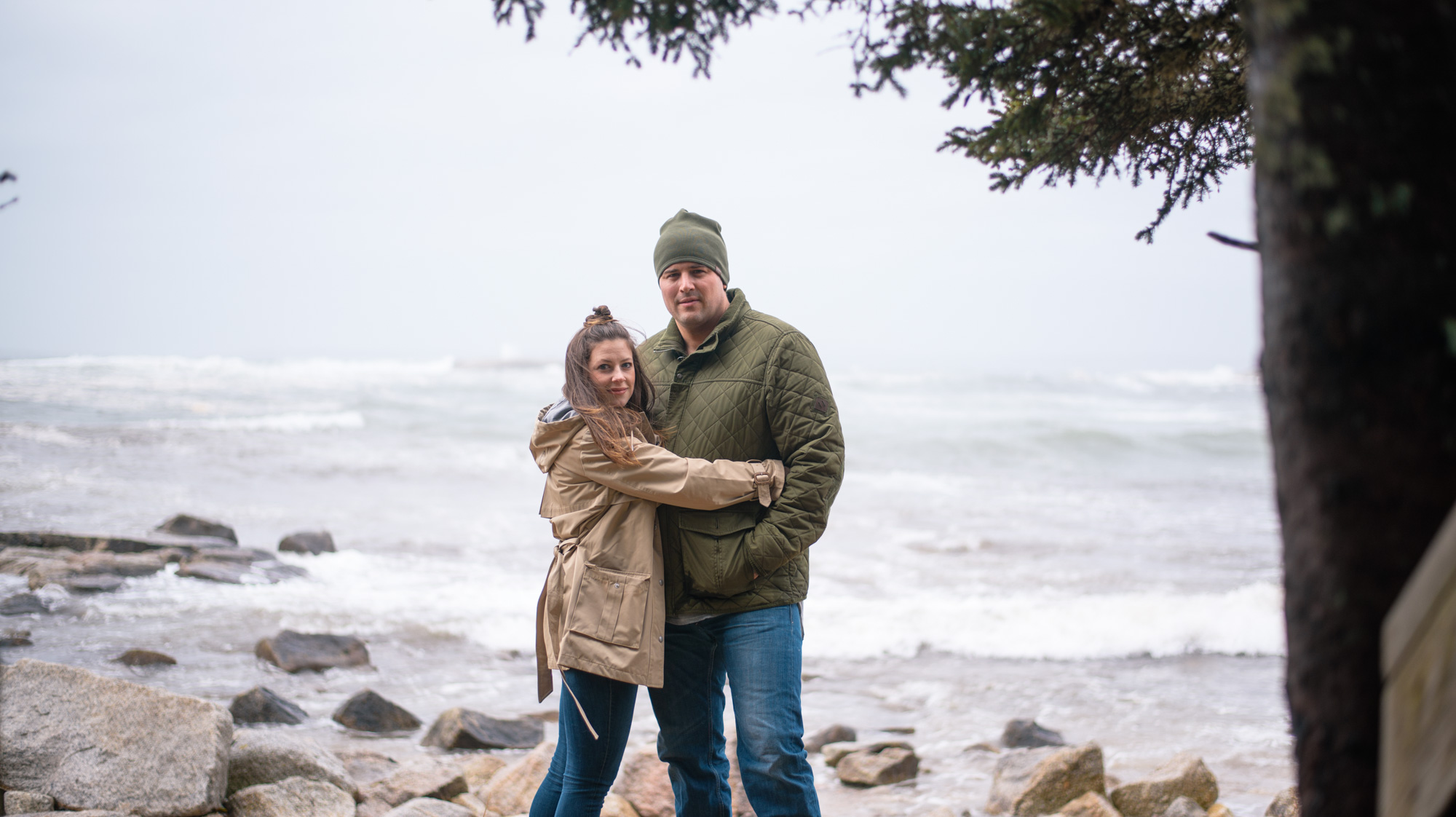 We headed back to our cute little cottage to warm up with the last cups from the coffee machine and pack our bags to say good bye to this perfect slice of heaven and head to Peggy's Cove to watch the waves swallow the famous rocks around the lighthouse.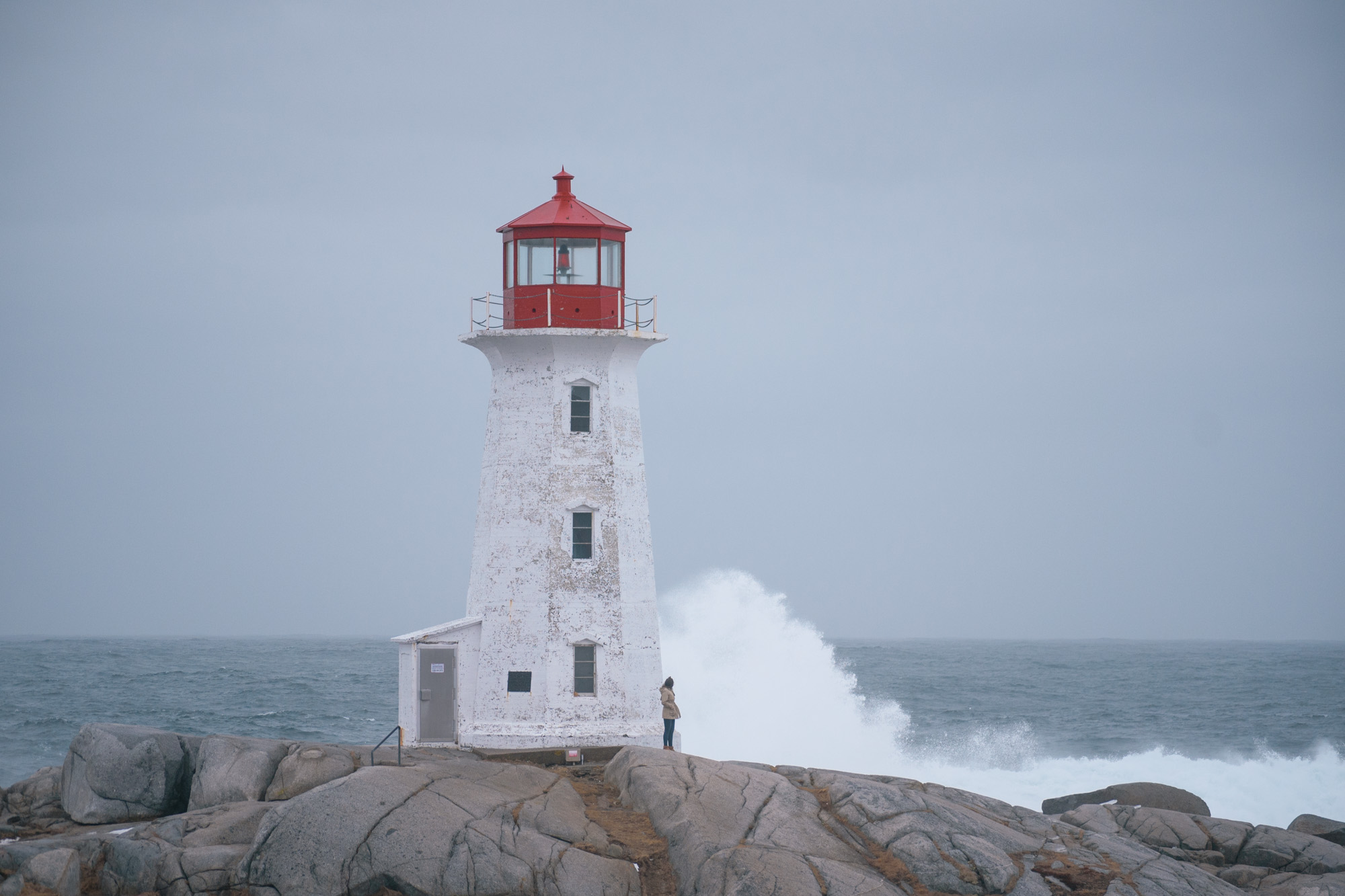 This place was the perfect Staycation, especially if you are busy parents like us and just need to reconnect. Our cottage had everything that we needed for our stay and we easily could have stayed a second night.
If you are needing a getaway for a night, or are even visiting Nova Scotia, Oceanstone is honestly one of those must stay places to really get the feel for our Province and all its glory.
P.s, Shop all my looks from this post below 😉 or on my SHOP page!