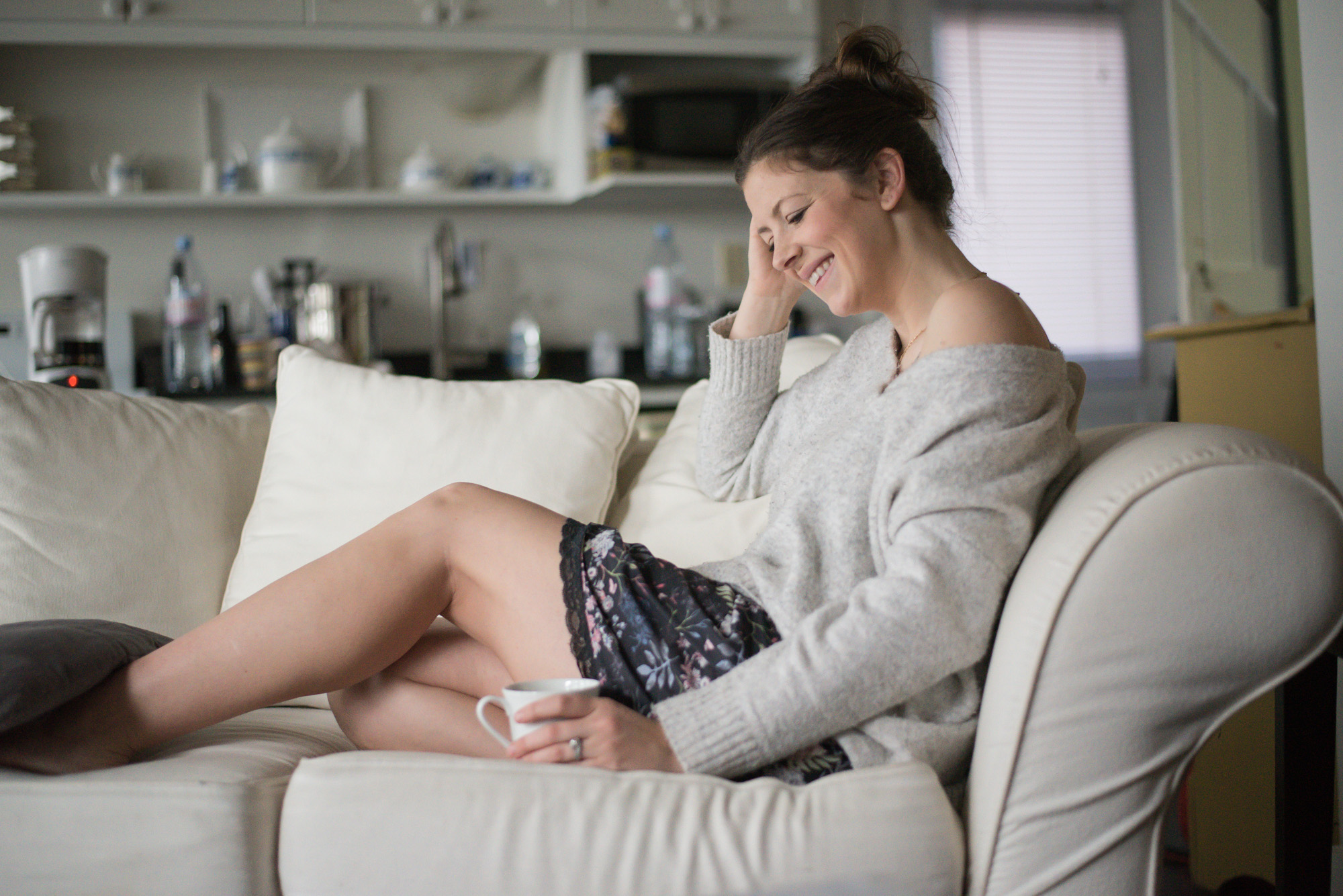 There are some things that you just have a hard time spending money on. For most people, those items are usually things like sheets or pans. For me, it's PJ's. I always found that PJs were a great item on a Christmas or birthday list. If I didn't receive them on those two occasions a year, then I didn't get PJs that year. I was ok with that. I mean, before kids, my sleep attire usually consisted of a tank top and a pair of boy short undies. But, now that I am a mom, having to get out of bed 2-3 times a night, I rely on my pyjamas to keep me comfortable.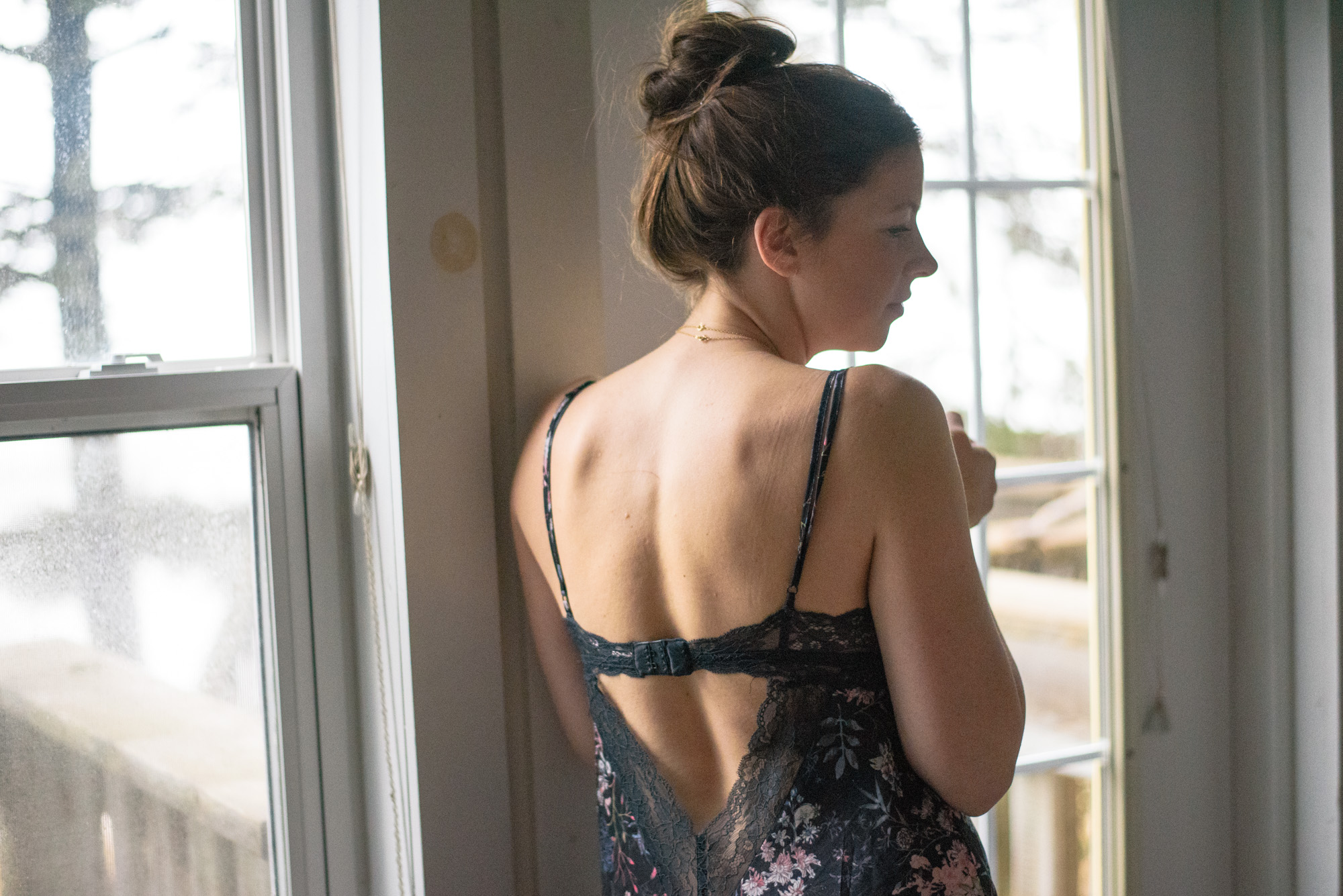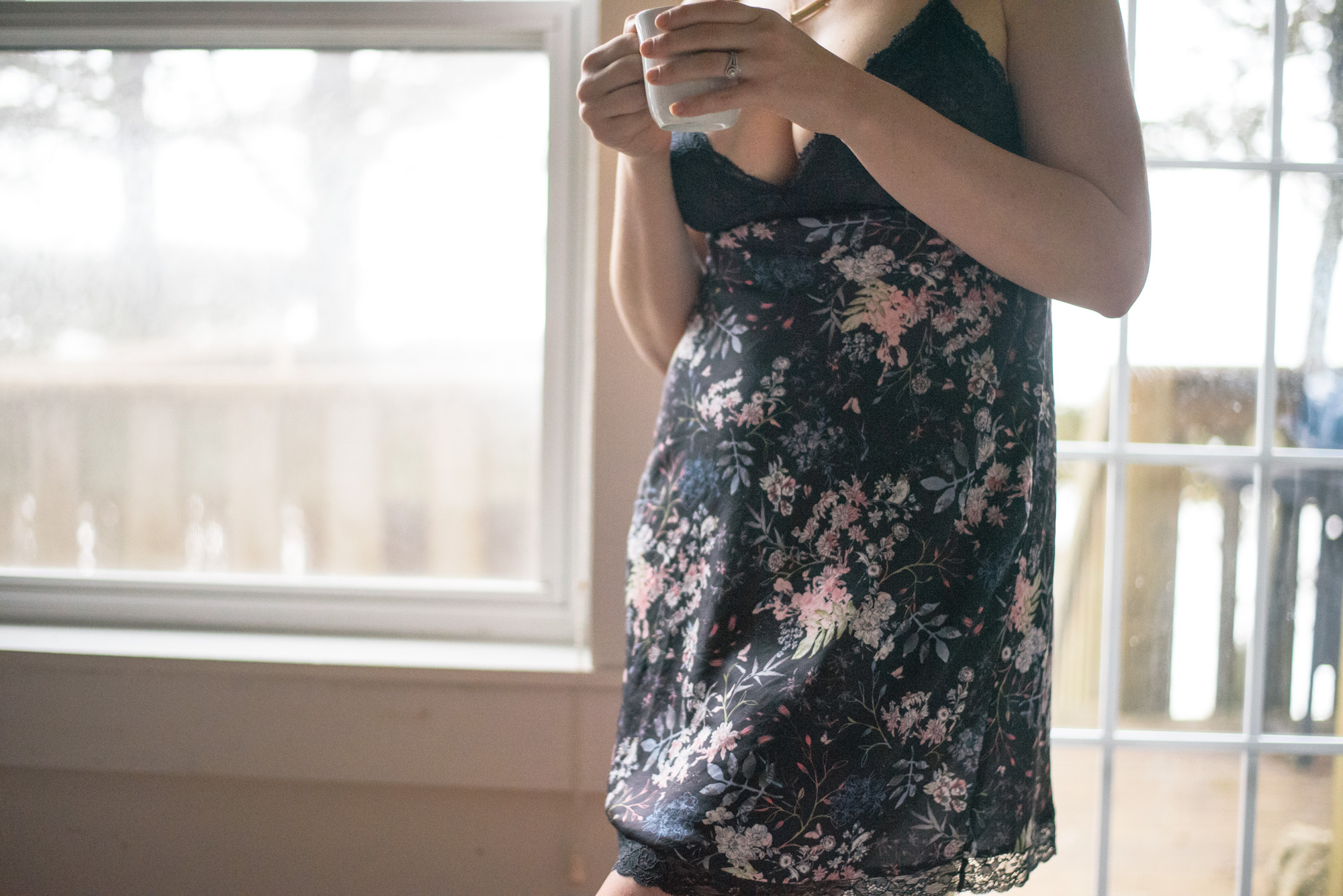 Well, after 5 years together and 2 pregnancies, my husband had made a comment recently about one of my nighties as he was pulling it out of the dryer. He said it had gone from a gorgeous pale yellow to a gray and that it was time to let it go. I took a look at the nightly and realized that it had been a Christmas present ……FROM HIGHSCHOOL! That got my mind turning and as I put my laundry away, I realized my entire pj drawer was atleast 7-15 years old and full of well used, rough looking sets, full of coffee stains and holes at the seams.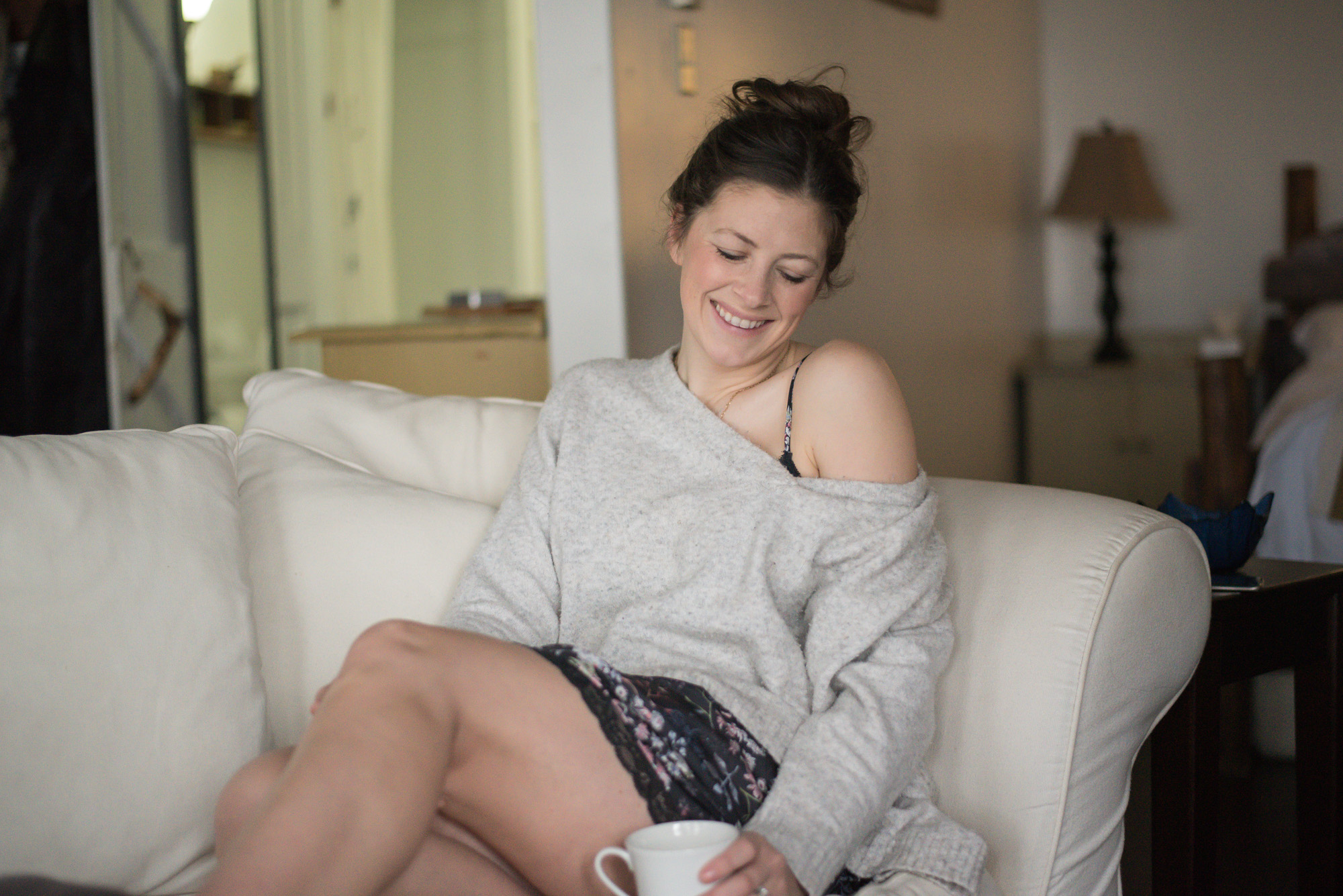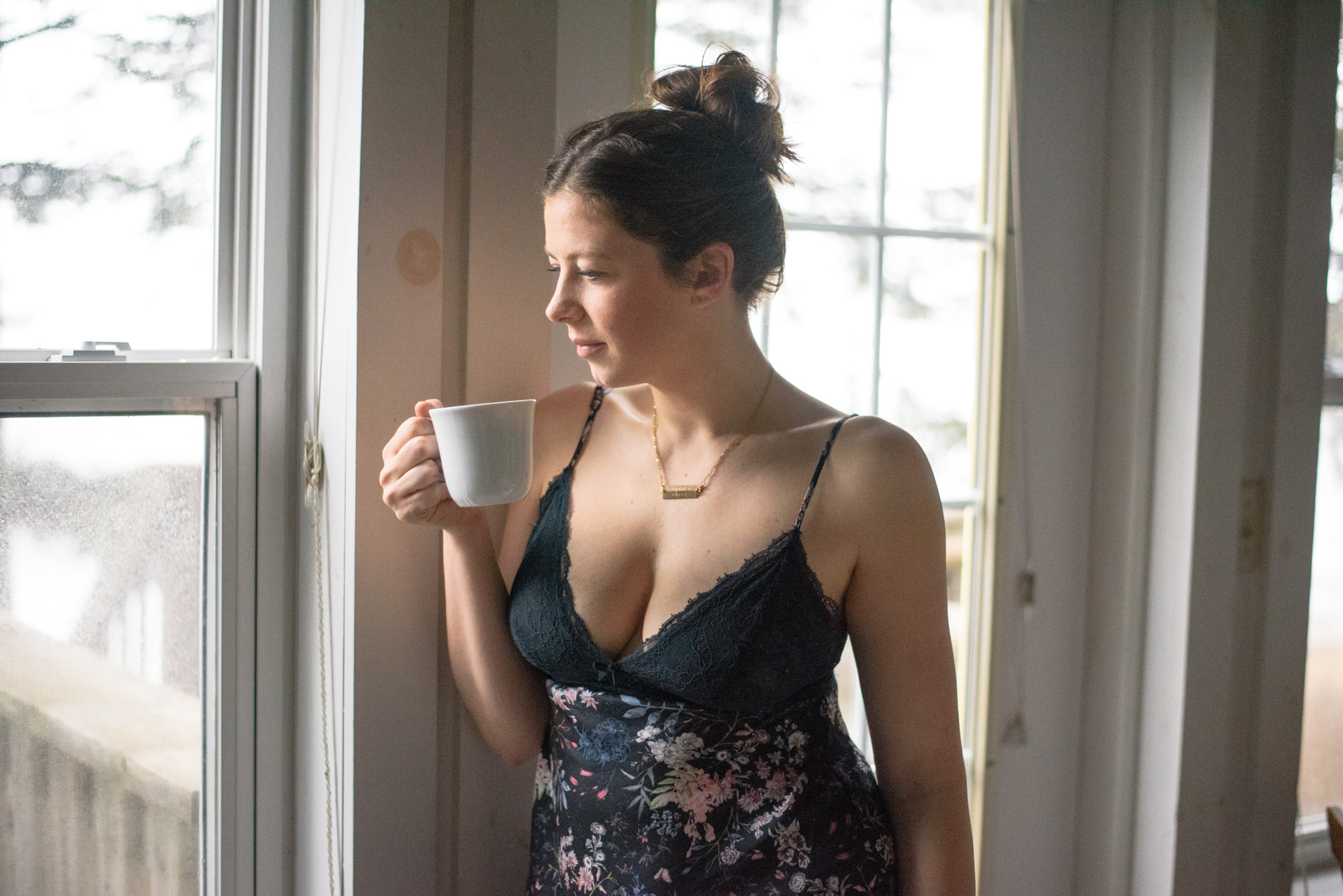 And so began my refresh. I started hunting around for a mix of beautiful feminine pieces like this Nighty c/o La Vie En Rose that not only are comfortable and breastfeeding friendly, but also make me feel good when I slip them on. I also stocked up on warm comfortable pieces like these pants from Gap, that I can keep on while making breakfast and watching movies with the family.
Honestly, Just grabbing a few new sets and getting rid of all the old ones have made me feel more pretty and put together, even when I wake up. I know now that I should buy myself a new set every few months, if not because I need to retire a set, then to make myself feel as beautiful as I am right now.
I have hunted down my favorite collection of PJs for you and have tagged them below for you to shop. Now tell me, are you a nighty or a separates girl?
P.S. these photos were taken in our gorgeous cottage at Oceanstone Seaside Resort. Stay tuned for deets on our stay.