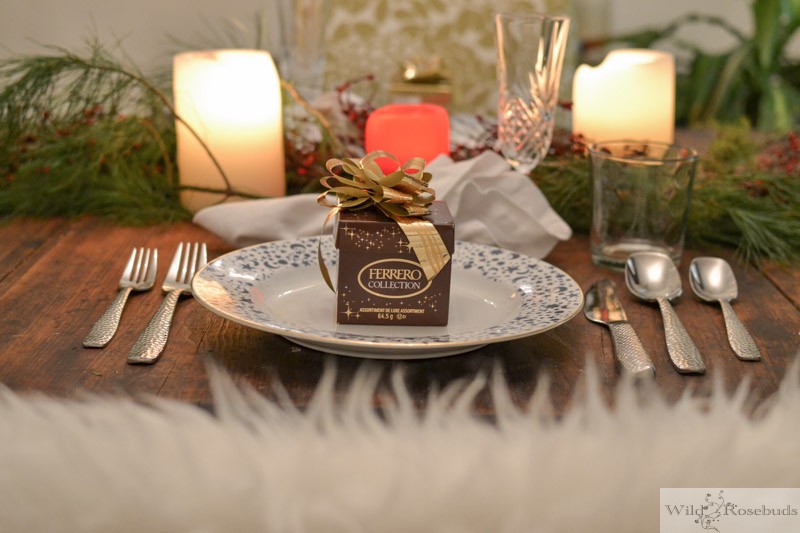 I can't picture a holiday without Ferrero Rocher chocolates on my parents buffet, especially on christmas. I was never a fan of chocolate growing up (except for chocolate milk), but my friends and family knew that I couldn't pass down a fun shaped box of these golden wrapped gems.  To celebrate next weeks festivities, I wanted to show you how I do a Christmas place setting using awesome plates that I found at a yard sale, and how I end the dinner with a delicious treat made with those Ferrero Rocher chocolates.
Ferrero Rocher Cheesecake
For the crust I mixed:
2 cups Oreo crust crumbles
1/2 cup melted butter
8 Ferrero Rochers smashed with a rolling pin
I then presses the crust firmly into the bottom of a spring loaded pan.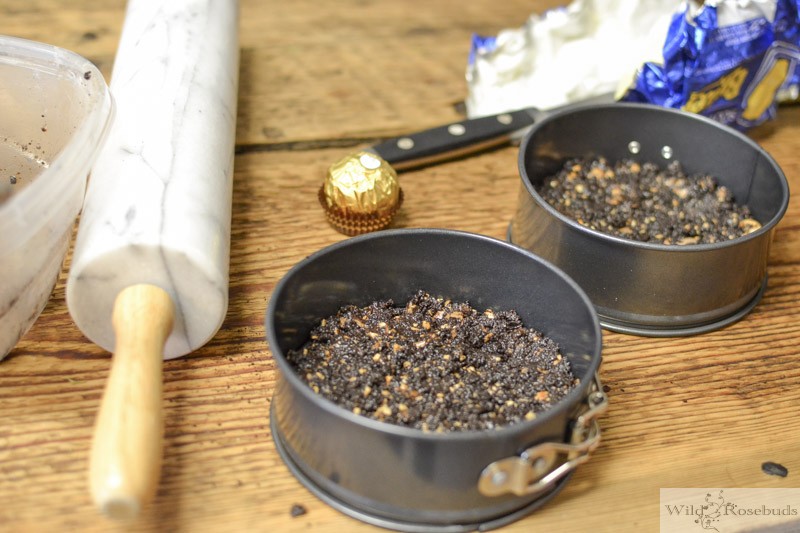 Next, I followed the basic New York Cheesecake recipe that I found here. Once it was all whipped together I smashed 14-16 more chocolates into the cheesecake mixture and then blended them together until combined.
I then, baked the cakes in the oven for 45-50 mins or 60-70 mins for a full sized cake, adding a few chocolates cut in half on the top for the last 5 mins.
And HOALA!  Ferrero Rocher Cheesecake. YUM
To help you entertain for the holidays, I will be giving away a Ferrero Rocher surprise gift to one Lucky winner. Entering at the bottom of this post before Thursday December 18th at 7pm to have a chance at being the lucky winner.
Katie Rose xo