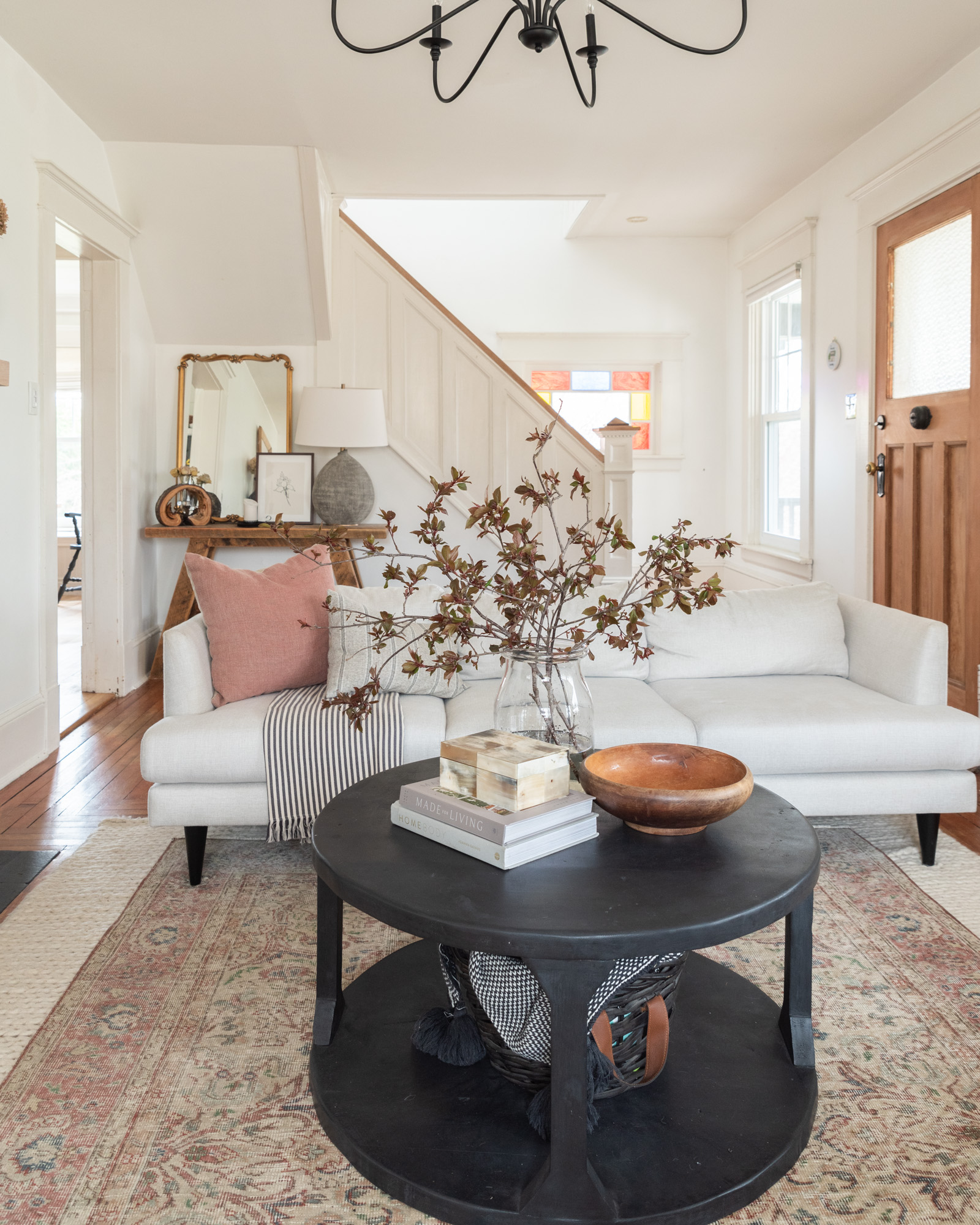 Every change of season I get an itch to re-decorate. Three months is a long time in your home and with us now spending the majority of our time in our homes, it's understandable that we get tired with whats around us.
Now, when I say redecorate, I don't mean repaint everything different colors, new furniture etc. I'm talking about small changes and additions that make you feel like you're making the most of the new season.
Spring and summer are so refreshing of seasons. Light and bright is always the theme and cosy fall and winter vibes go out the window, literally because you can open the windows now.
When we decorate for spring and summer we tend to really minimize the items we keep around the house. Let's call it spring cleaning but decor addition. And with a few simple changes, your whole home can feel lighter and brighter and ready for the season ahead.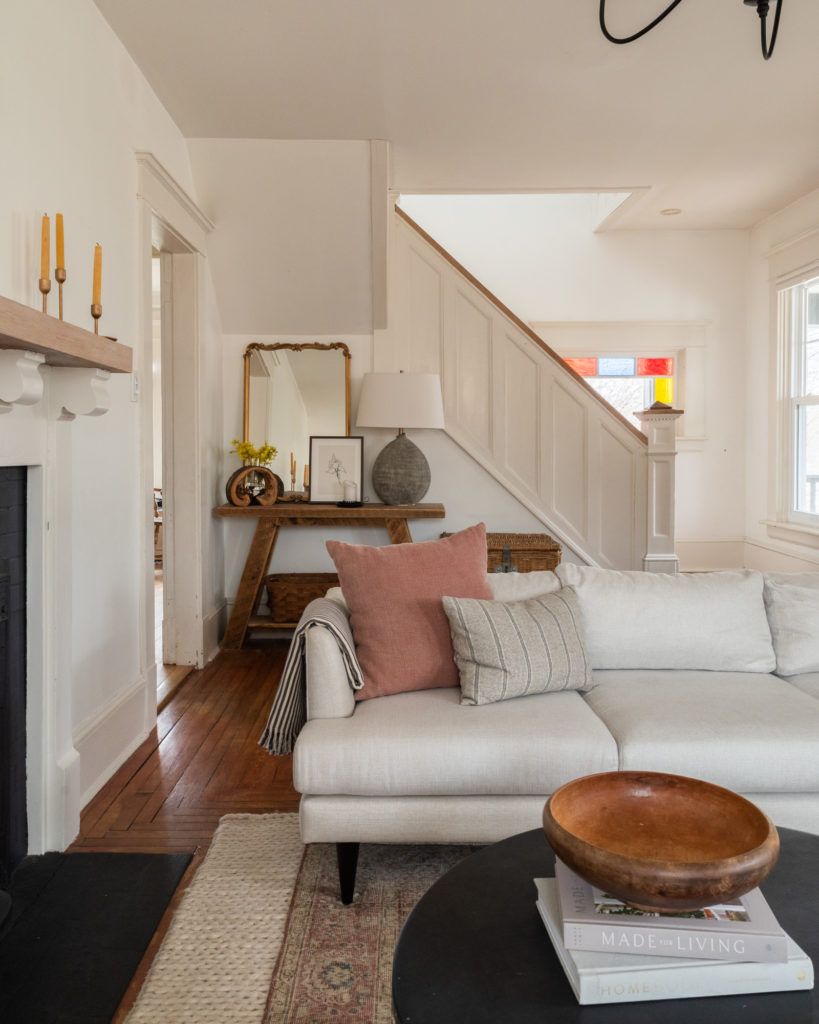 FRESH BLOOMS
Whether you grab some clippings from your flowering bushes outside and force bloom them, or pick up bouquets on your grocery run, fresh flowers around your home can make a world of difference in your decor. They add life to a space as well as colour and when you look at them they remind you of the new life happening outside.
REFRESH YOU THROW PILLOWS
One super simple change out that you can do over and over for each season are throw pillows. In the fall and winter I tend to go for warm textures and dark colors. But for spring and summer, I love adding in pastels and neutrals to all of our furniture. Pillow covers are such an inexpensive item that really can add pizzazz to a room. Our go to places to purchase them are our shop, Tonic Living, and HM home.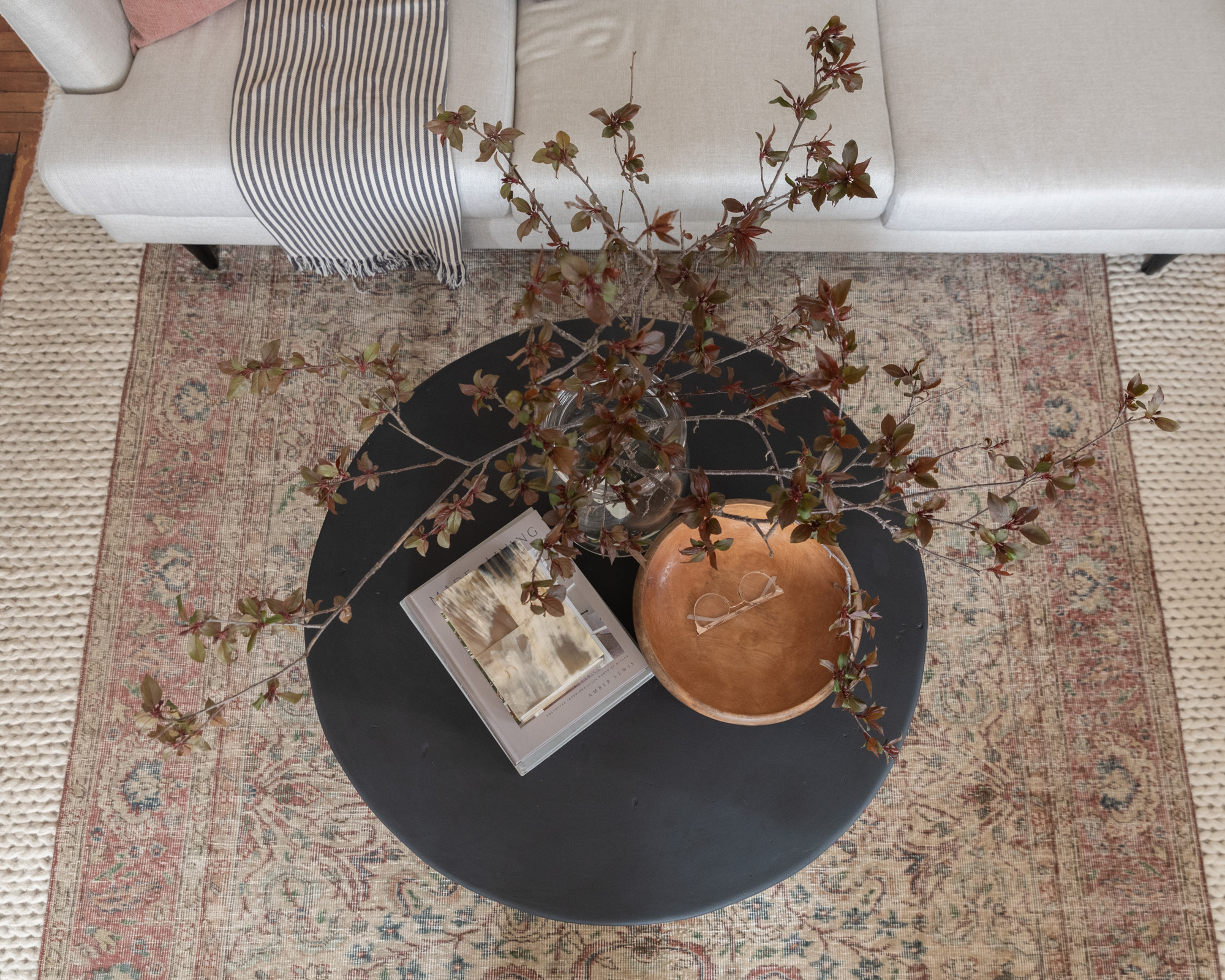 A NEW AREA RUG
This is definitely one of the bigger investment on the list. Rugs can totally change the look of a room. They add dimension and colour to your space without any pants or change the furniture. For us, we like to have a warmer and darker rug for the winter season, and air on a lighter rug for spring summer. Rug store very easily so even if you just invest in two rugs for your space, you could change them up with each season.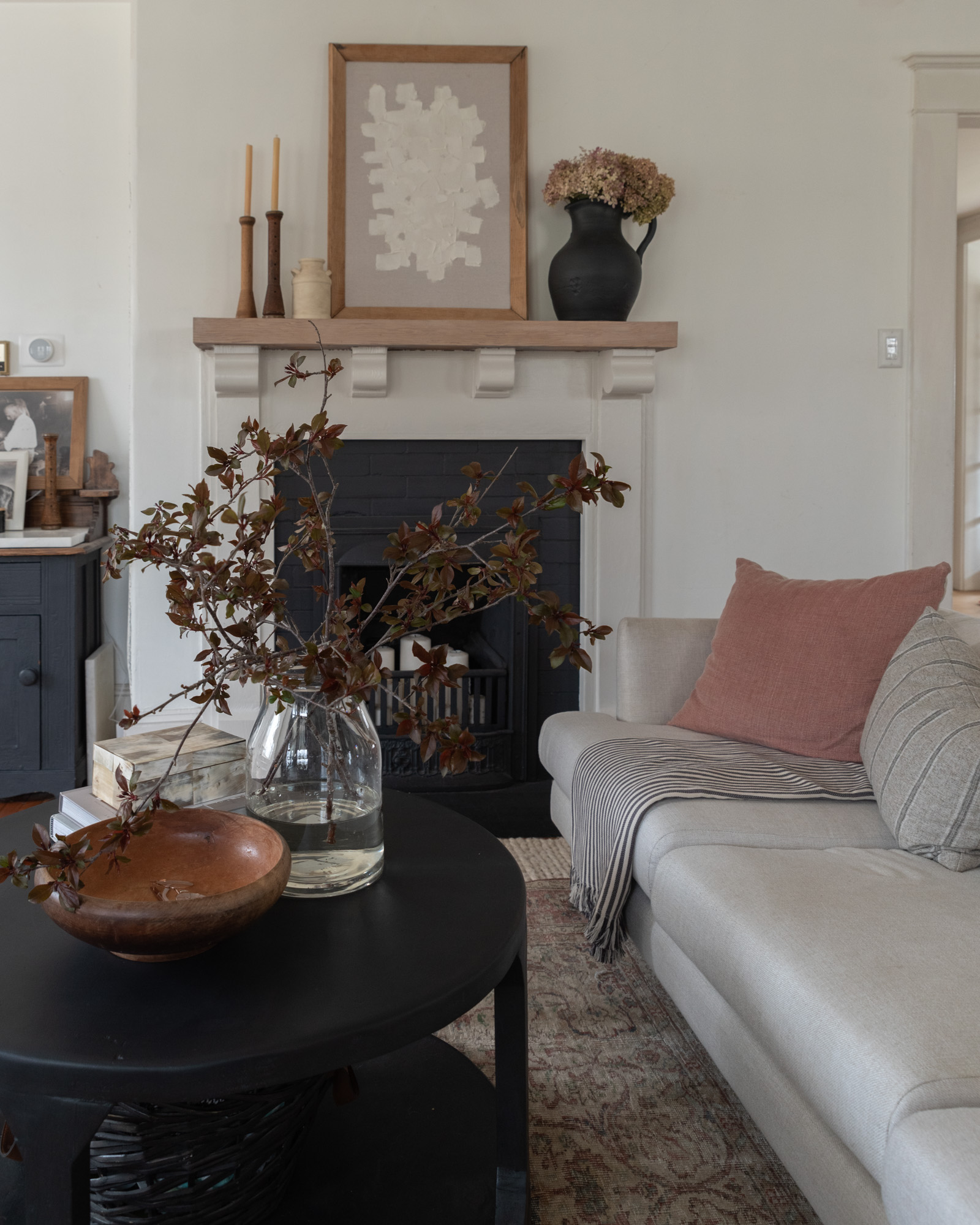 THEMED ART WORK
Another way to add spring vibes to your space is switching up your artwork. We love shops like BFF print shop and vintage supply Co. because they offer in expensive downloadable artwork that looks vintage and you can print off wherever you choose to. Throw those prints in a frame and you have brand new vintage artwork for no more than $20. For spring, we gravitate to floral prints, botanical prints, and views of oceans and spiralling hills. Anything that brings us to the outside and the greenery that is there now.