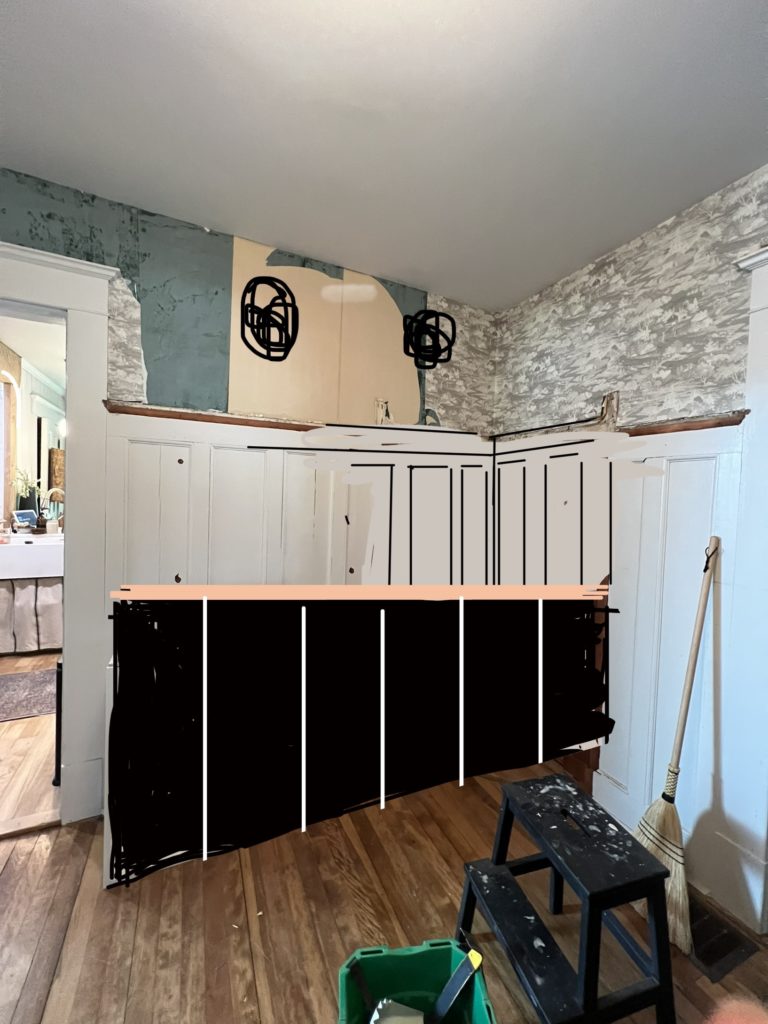 Well, plans have changed and we are actually pretty pumped with what we came up with.
Old homes are hard to work on as they have so much history and character and although you want to update them so that they are more usable for the nowadays lifestyle, you dont want to take away everything that made them special. That why salvaging and restoring is so important to us.
So, whats changed?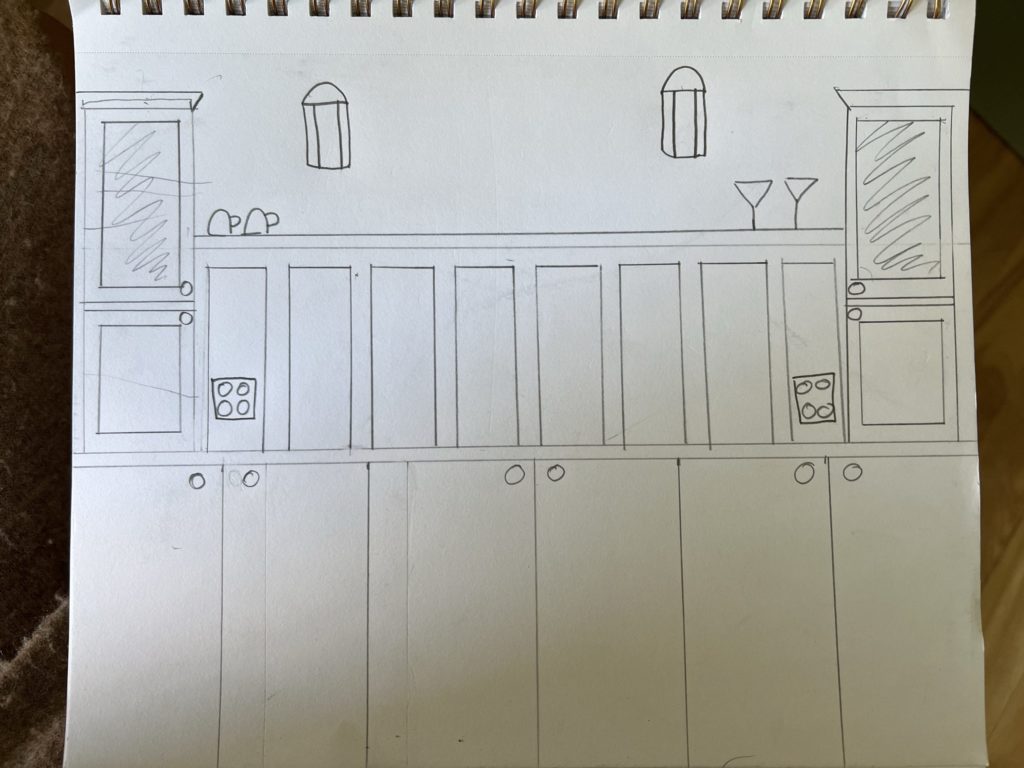 We have decided to nix the backsplash to match our kitchen. We have alot of it in the kitchen already so it nice to think of it not also being overwhelming in the room next door. Instead, we have salvaged the 105 year old original wainscot and that will be our new backsplash.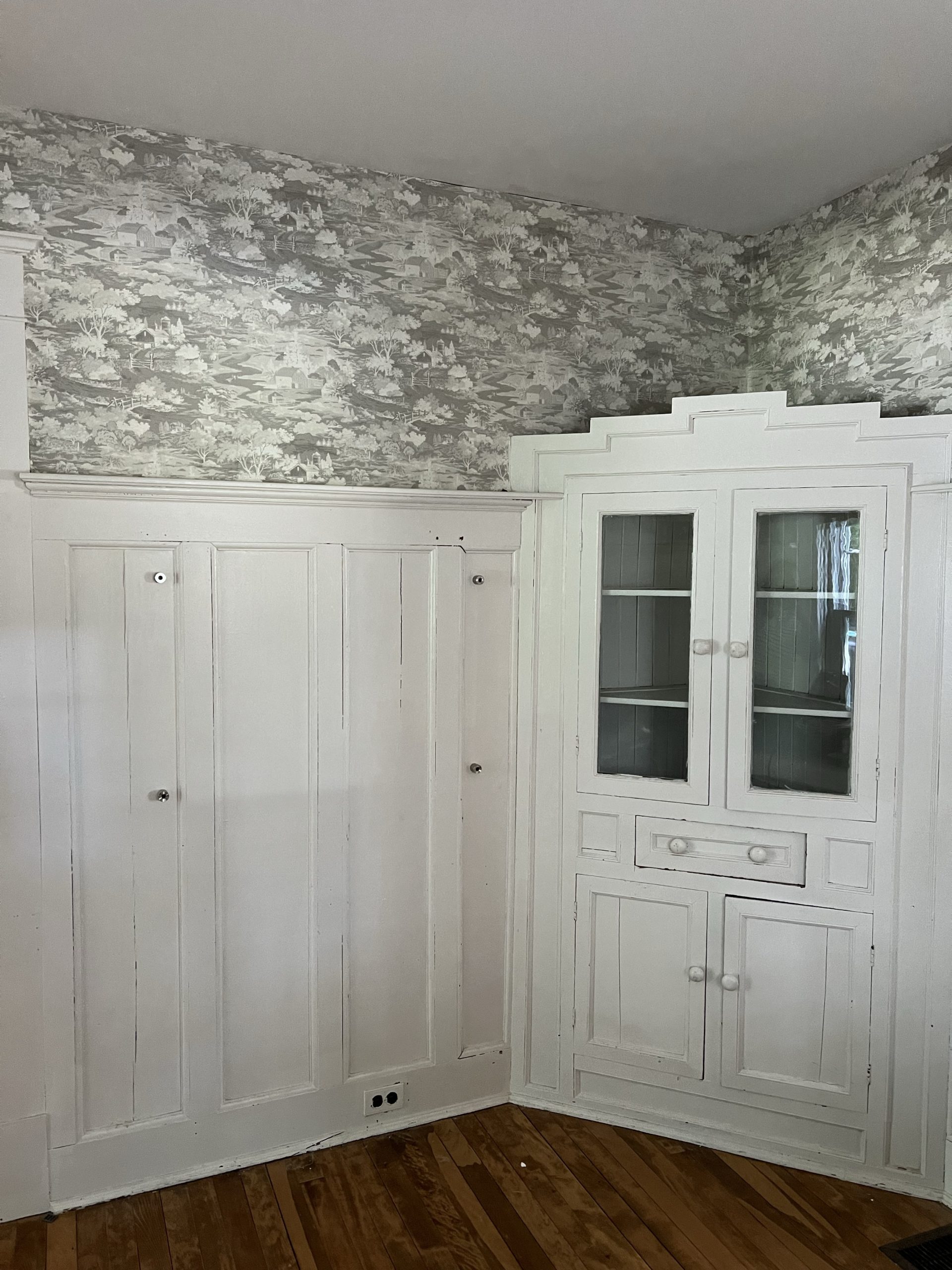 We also saved both the glass doors and solid wood doors from the old corner cabinet. We are going to repurpose them to be two cabinets on either end of our coffee bar this will add storage for our coffee mugs and our most used bar glasses.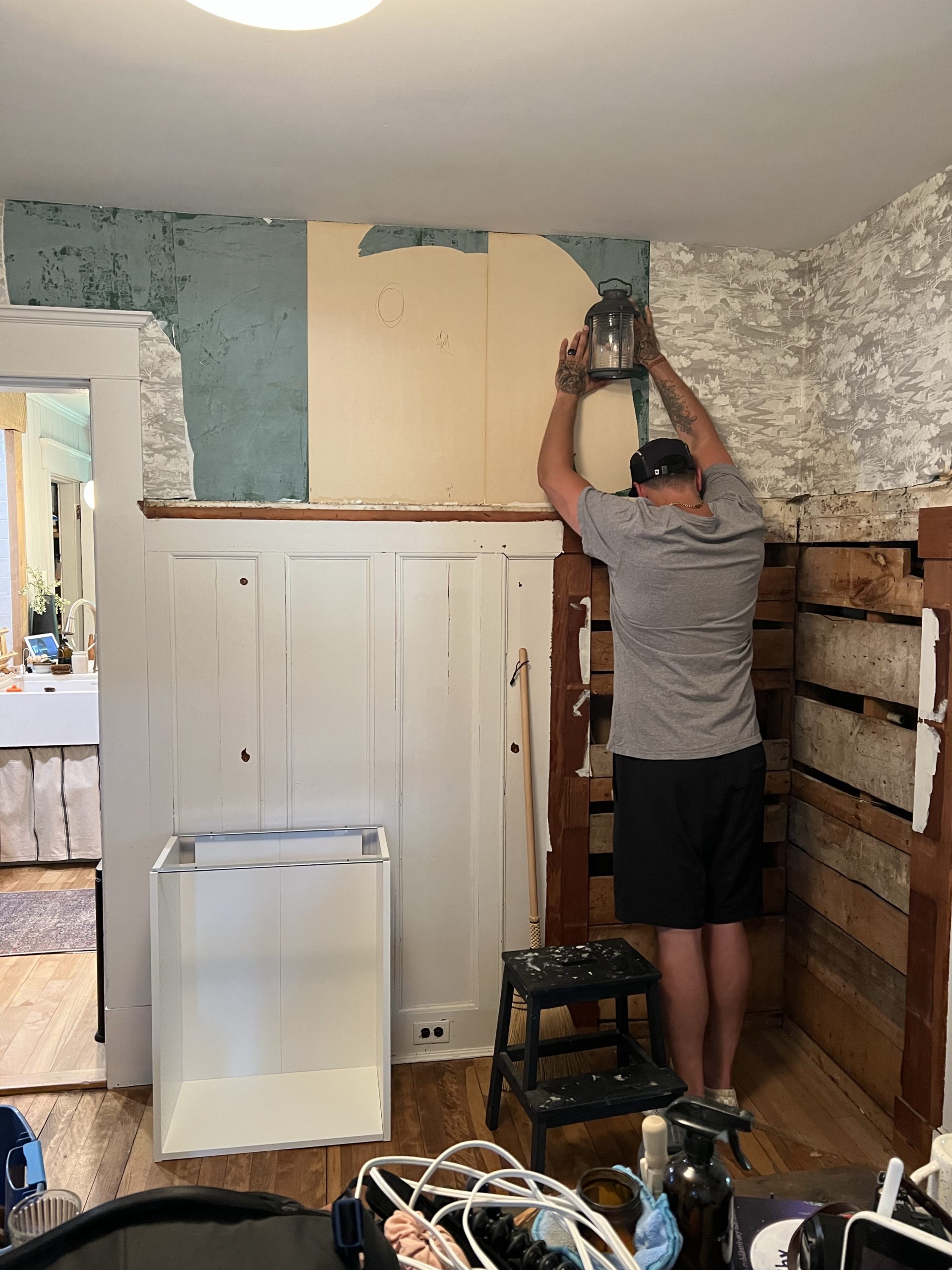 The last switch is that instead of a solid stone or butcherblock countertop, we found an epic 80-100 yr/old 20 inch wid pine board we are going to use as the counters. Its not as thick as we were planning but will add that aged look to the space to make sure it still works with our home.
Electricians are here today to wire everything in, and then we can get to work on closing everything up and making this dream of ours into a reality.
Stay tuned for more updates.