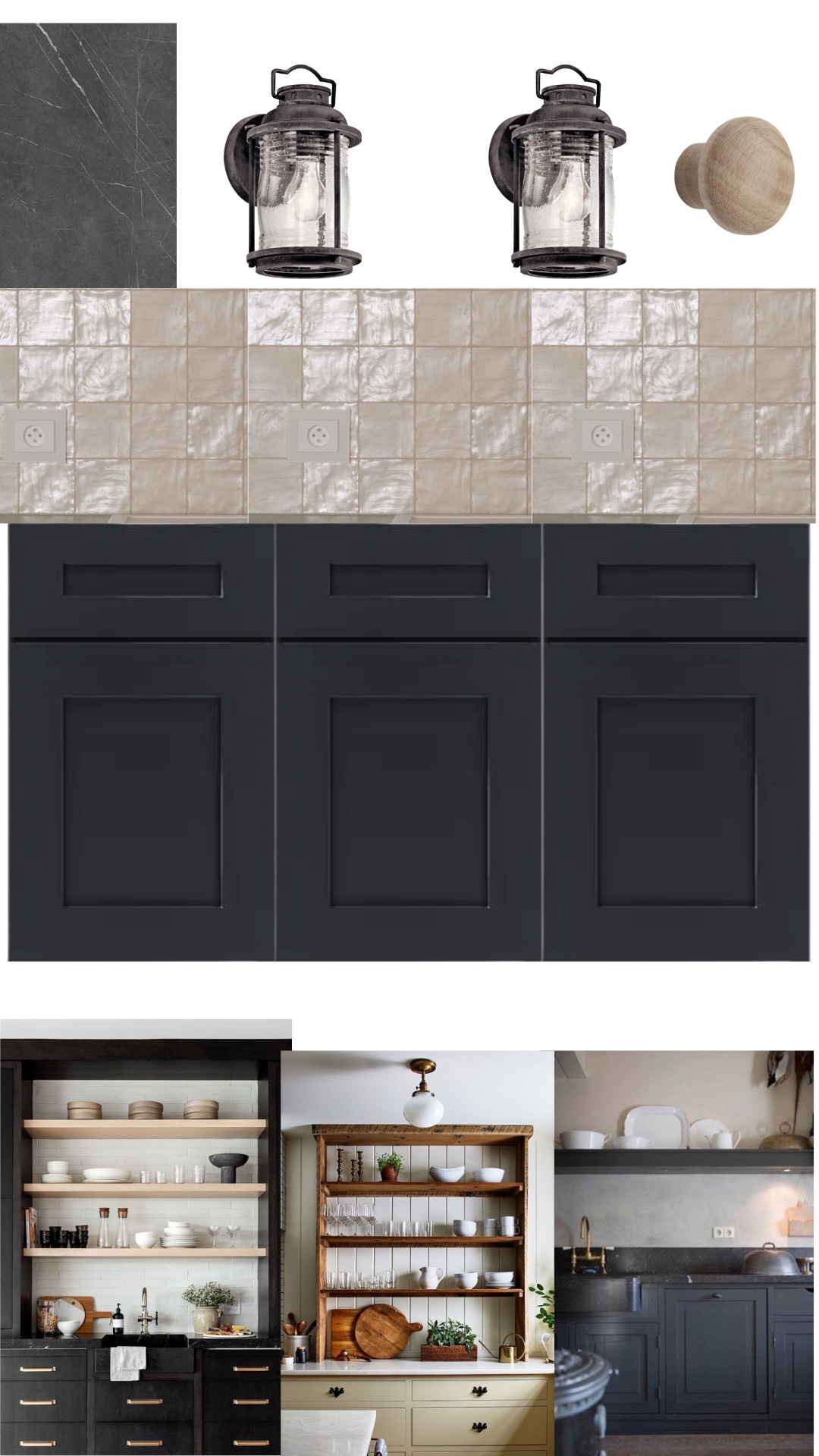 If you've been reading this for a while, you know that our kitchen, though now beautiful, isn't a layout we love. When we purchased the home, we priced out completely gutting it and installing New cabinets in a Layout that we always dreamed of having for our big family. But, when you add in countertops and cabinets it came way above our budget. So, we made do with the footprint we already had and just opted for new countertops and cabinet fronts.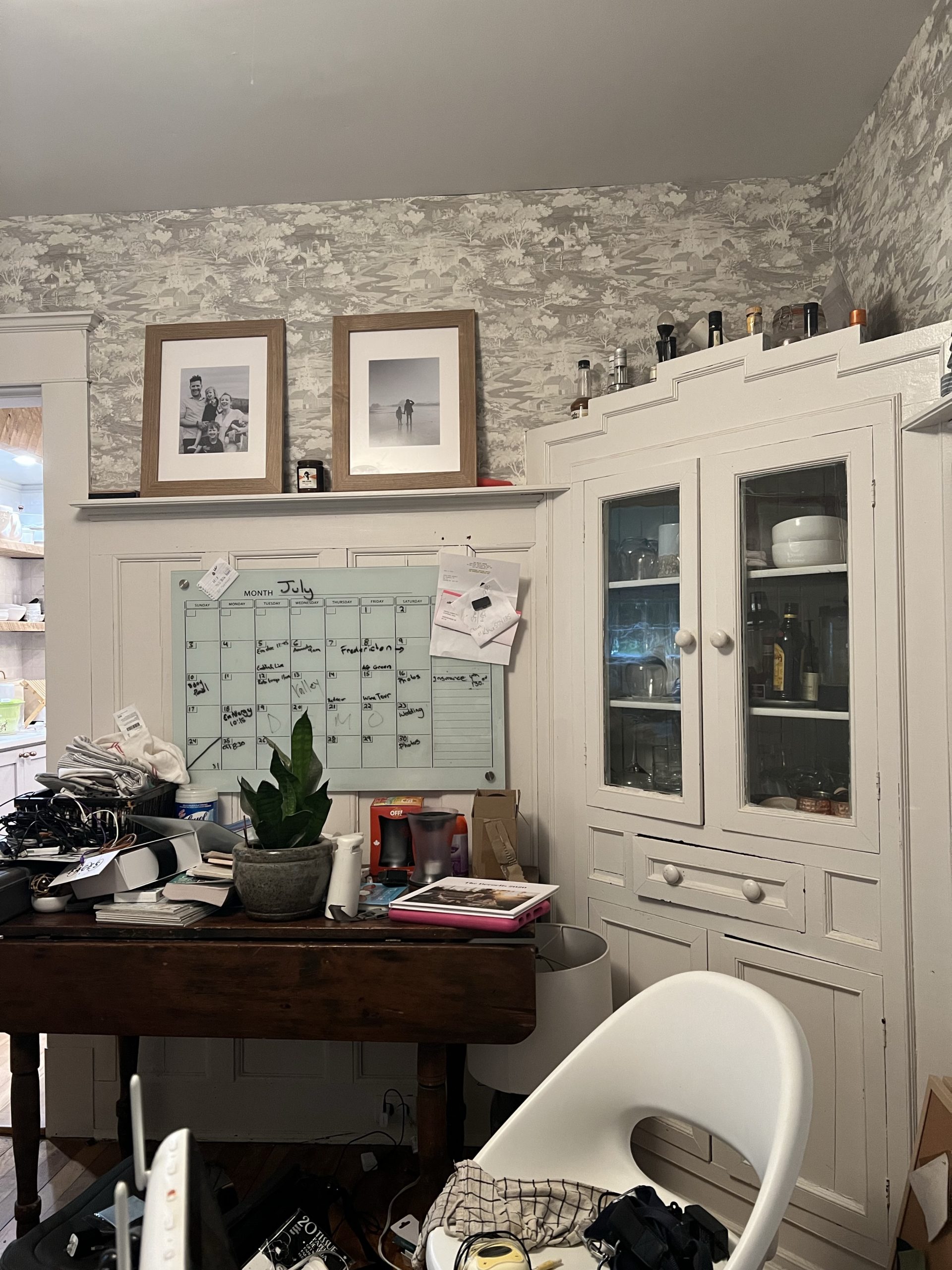 We finally finished the kitchen renovation last fall. But, counter top space was still an issue. Our home is small and we don't have anywhere to add a pantry to store countertop items like your toaster espresso machine etc. So, after months and months of planning, we came up with the next best option. a coffee bar in the Office.
The original formal dining room which we use as an office space, shares a wall with the kitchen. On that wall, we have a corner cabinet which honestly is hard to use as it doesn't fit much. The rest of the wall is somewhat wasted dead space.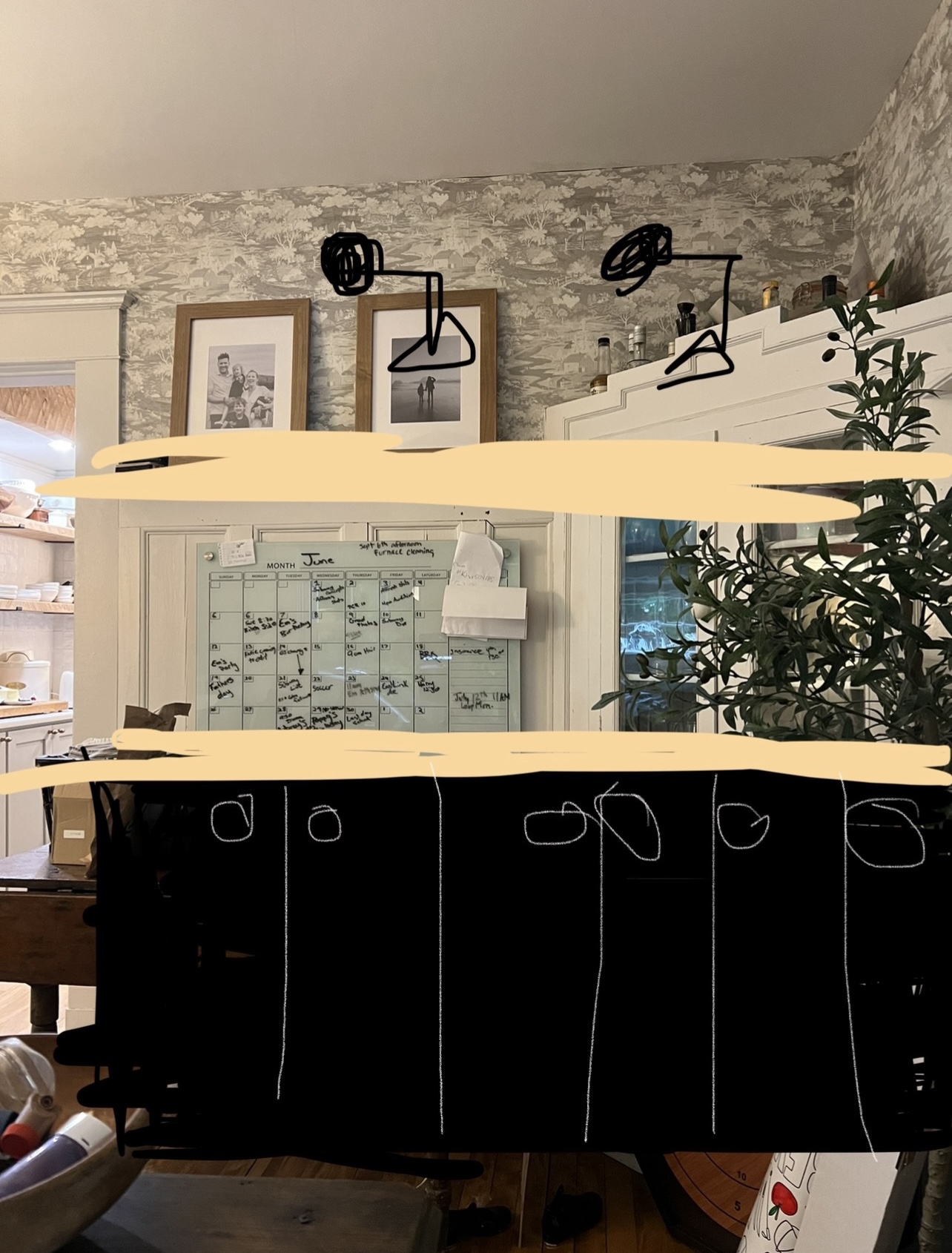 We plan to remove the cabinet, utilize the original wainscot from the wall we are transforming to patch the space where the cabinet once sat, and add a beautiful Black cabinet shallow depth coffee bar along the whole wall.
This all started coming to life in December when we took measurements and created the moodboard. But, it's finally time to start putting into motion when we've been dreaming of.
Making sure we stay on budget for this, we are using ikea shallow cabinet boxes. The wall will fit 3 of their 24 inch wide boxes and we will do double doors on all. To make it more custom, we are working with Kitch. They are Canadian made company that specializes in making cabinet fronts specifically fitted to IKEA kitchens. We opted for their Onyx shaker doors as Devol kitchens has been a huge inspiration of ours.
We also will be using our leftover tile from our kitchen as a backsplash. The light tile plays really well with the black cabinets and also will act as an anchor for both areas to flow together.
For lighting, we are going with exterior lights for our sconces. We wanted something super original but also giving us that antique vibe that matches our century home. They are going to be big and chunky and add a bunch of depth to the space.
We've still yet to decide on our shelving but fell in love with the photo below from Pinterest and are thinking of anchoring both ends of the cabinets with 16 inch versions. One will house our espresso machine underneath and all of our coffee mugs etc. on top, the other specific to barware. If that is the case we will have 1 to 2 shelves in the same wood running between the two for all of our servingware we may not use on a daily basis.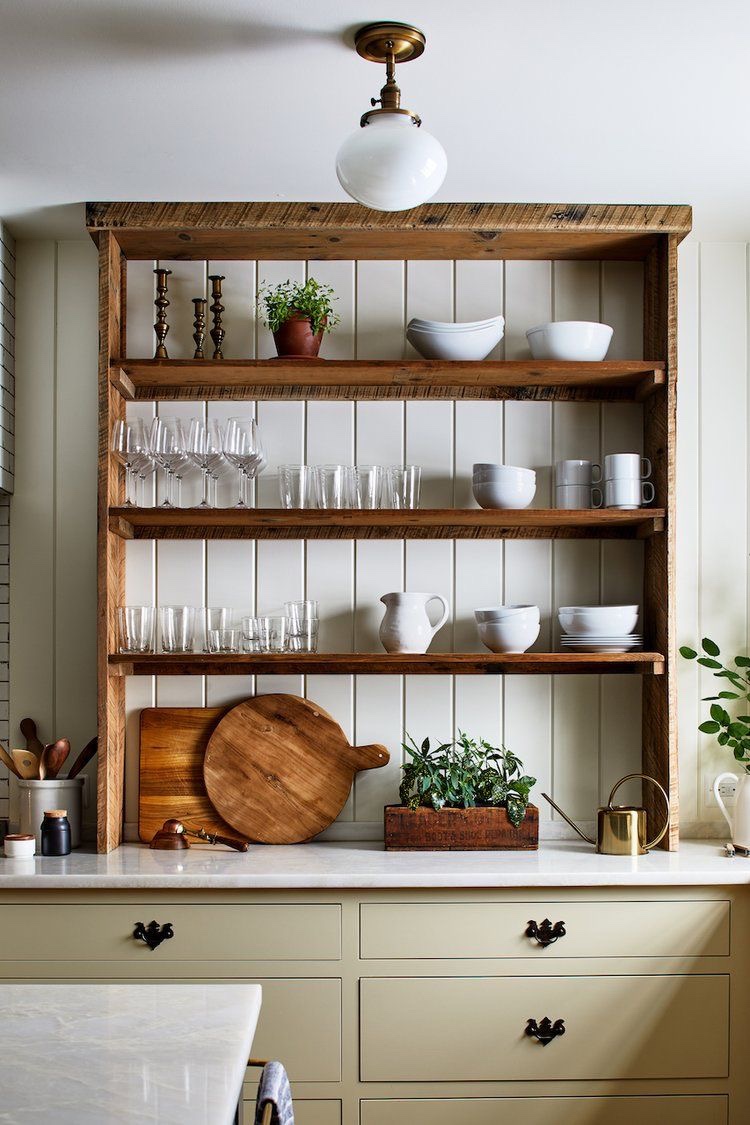 The one thing we have yet to decide on is countertops. We can go two different ways. We really like the idea of this space being dark as a play on our kitchen being so light. But we also know firsthand how hard it is to get coffee stains out of marble. This brings us to wanting to use a dark marble or soapstone esque counter for the space, or bring in a more warm element by utilizing butcher block. The one thing that really makes us want butcher block is the fact that we can refinish it if anything damages it.
We still have lots to plan and finalize but demolition starts very soon and I can't wait to take you all along. Make sure to follow us on Instagram as we document everything on stories.