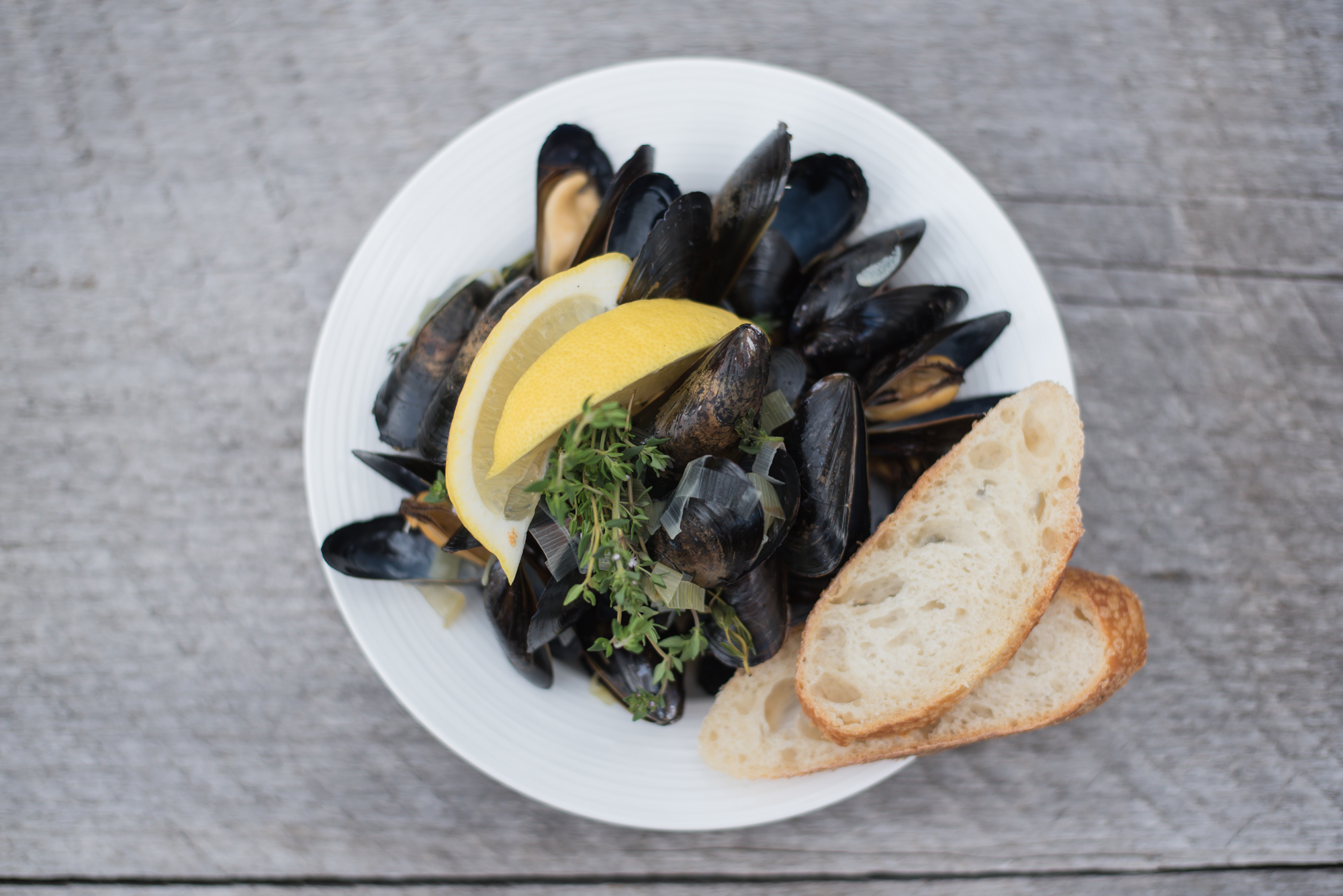 Rob and I are horrible at last minute dinners. Living in a small town with and even smaller grocery store, that usually means a roast chicken from the grocery store and a bag salad. So recently, we have been all in on testing  out all of the subscription boxes that are popping up everywhere.
Being huge fans of all seafood, when we heard that one of the fish mongers, Afishionado, in Halifax were starting one up we jumped at trying it for ourselves. Their idea is to get people to try out different types of fish that are available to them and in season. Each week on a Thursday, you can pick up their catch of the week at a location of your choice around the city (they have a list of these location on their site). With the seafood, they also throw in a little something to help inspire you on how to prepare it.
The first week, we picked up a huge bag of fresh mussels. My husband is a lover of mussels, so needless to say, he was ecstatic. Having worked in a kitchen for most of his life,  he knew exactly how to prepare them. Afishionado supplied fresh thyme with the mussels so that helped. We sautéed shallots in butter in a large pot, added the fresh thyme, and then the mussels and tossed them until they were coated. Next we added in half a bottle of Rose (spilt the other half into two glasses 😉 ) and covered to steam until the mussels opened, about 8-10 mins. They were delicious but remember to never eat a mussel that hasn't opened.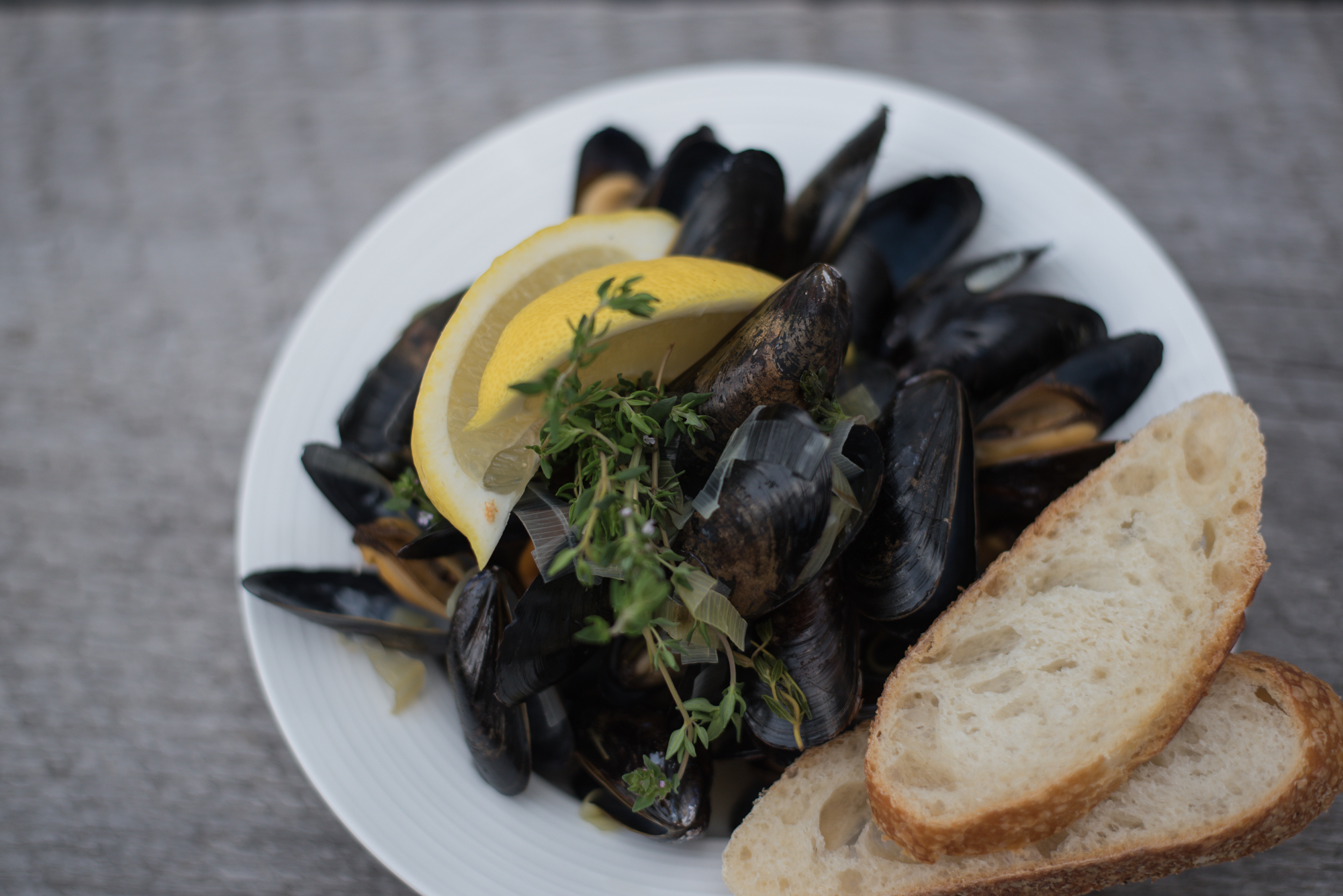 The next week, Trout was our pick up. My father, being an avid hobby fisher, prepares trout like no one else. His secret recipe usually involves a lot of butter, paprika, salt and pepper. This time, my mother and him discovered a recipe online that they found tastes great on local fish like trout and Mackerel. I brought the two huge trout home for him to clean and prepare as our Sunday night supper and it was served with Nova Scotian Classics like homegrown Potatoes and Cucumber Salad. Here is the recipe they used.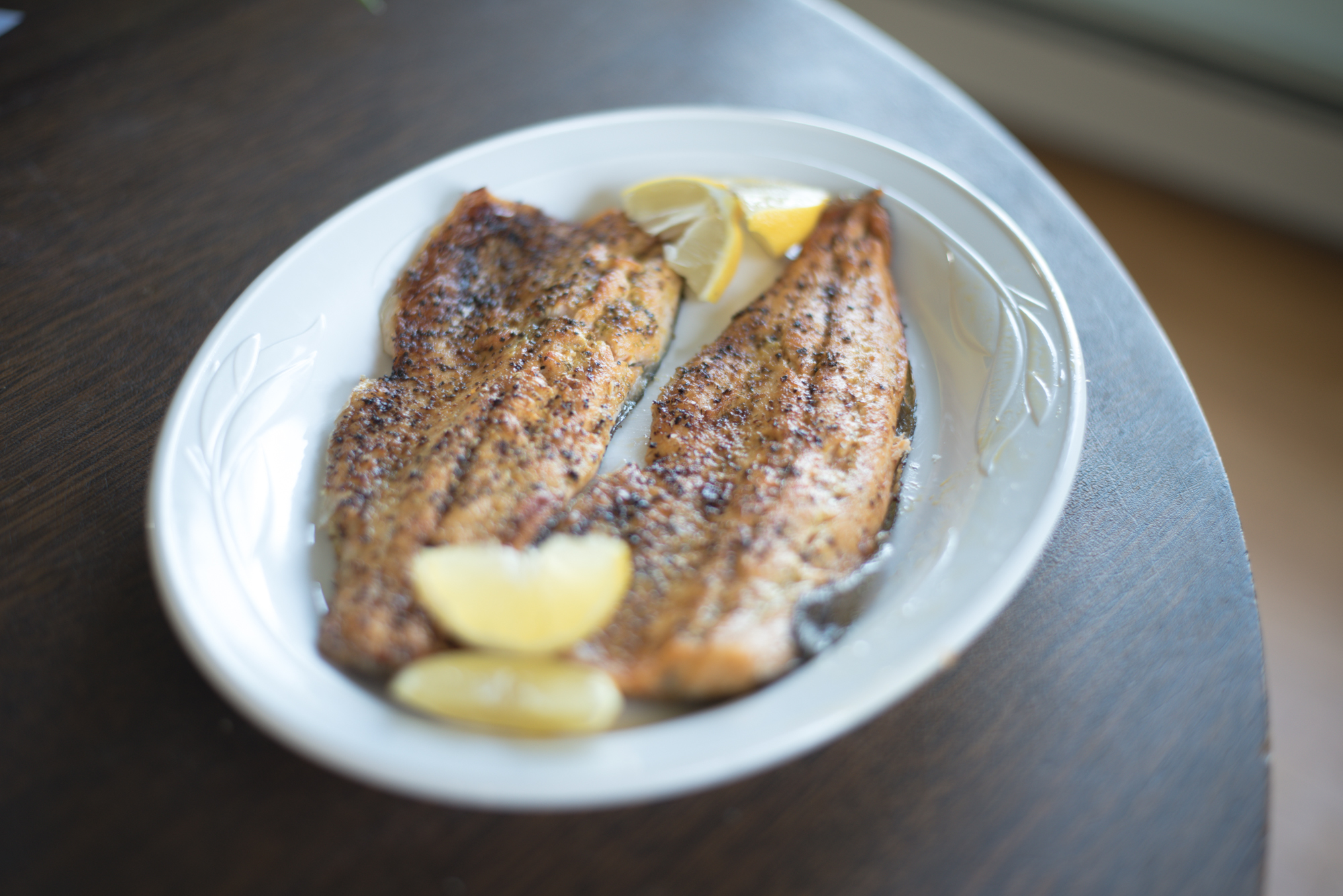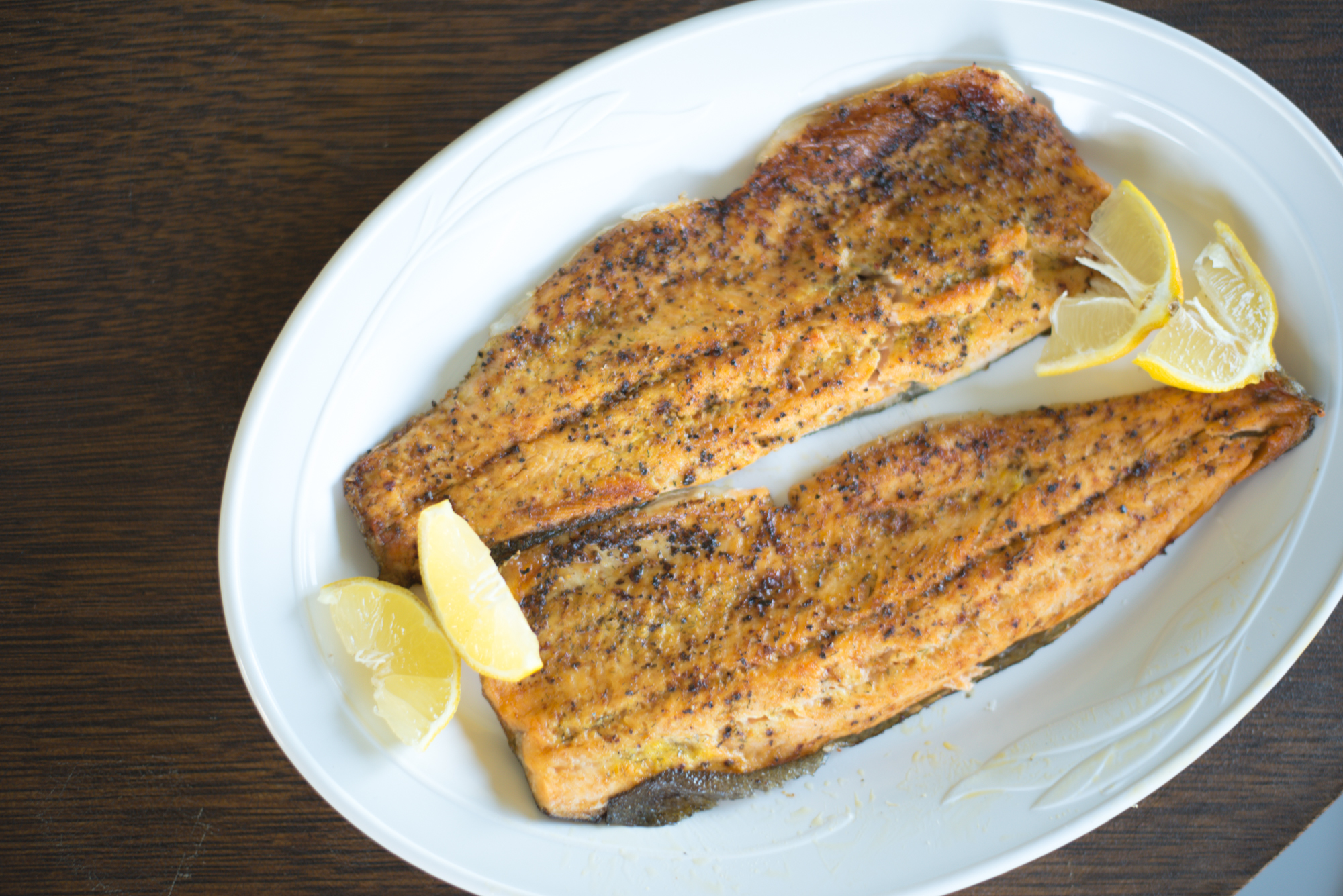 The third and 4th week were combined into an epic dinner last week. Week 4 was Oysters, a perfect way to end the subscription box for our testing phase. Rob and I both love Oyters but had never prepared them ourselves. We used YouTube to teach us how to Shuck them (invest in an oyster shucker knife) and once we had a handle on that, we used the recipe we had a few weeks back by Chef Michael Smith to top it. It's called Bloody Mary Ice and you can find the recipe HERE. It is so good.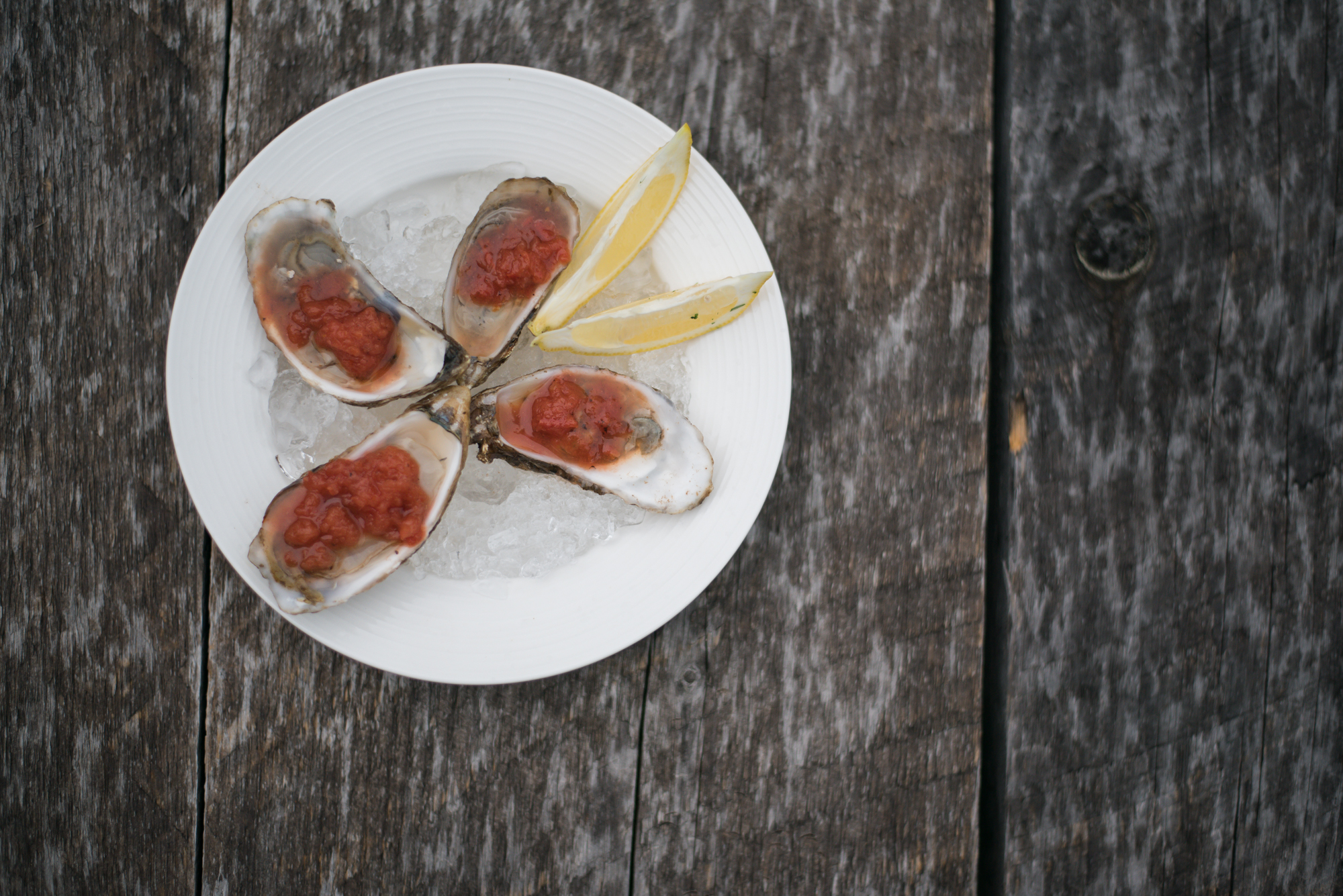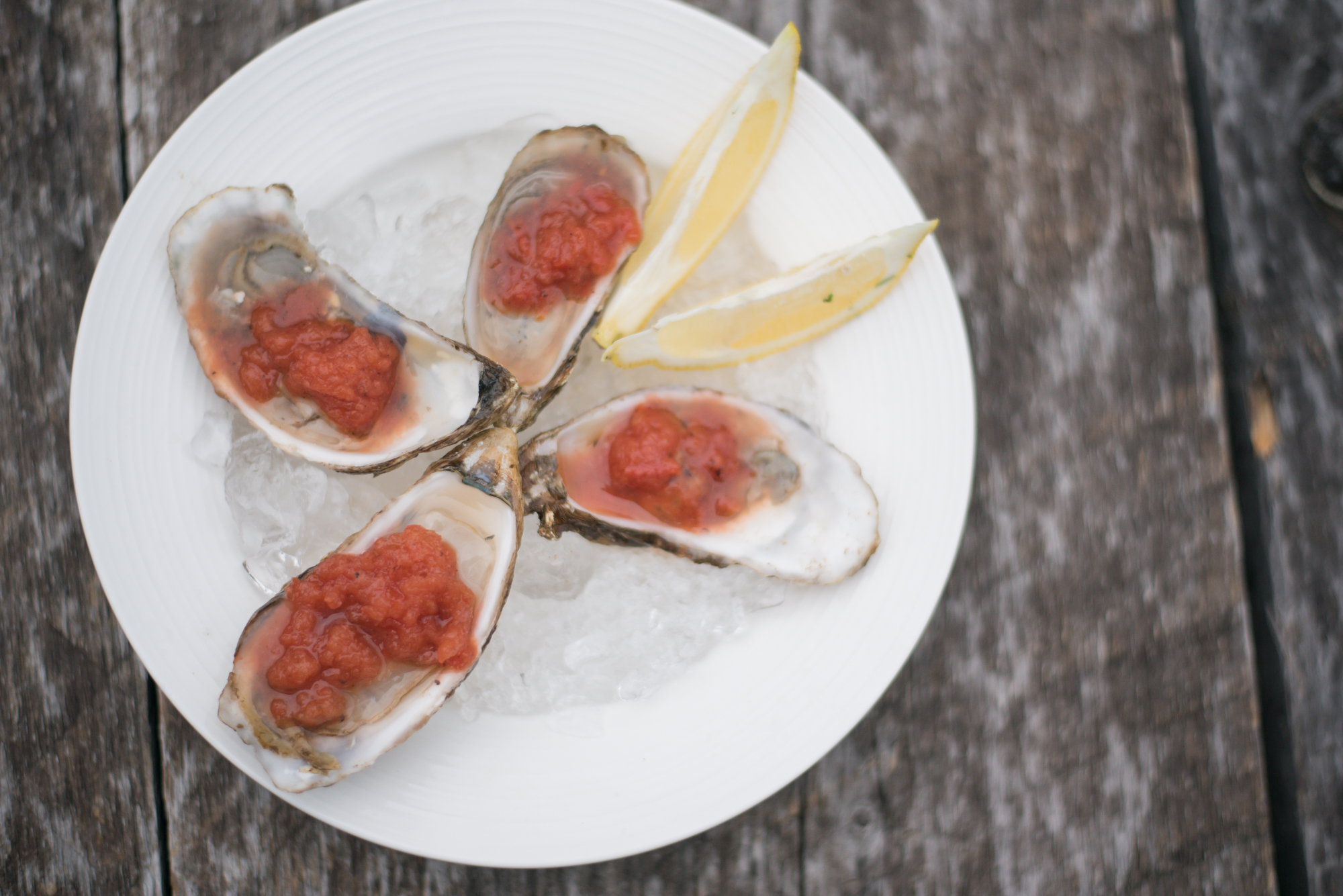 We had Pollock as the fish for week three so we threw it into the freezer. Pollock is a great fish to make into fish and chip or fish tacos. Being huge fans of beer battered fish tacos, Rob got cooking. He used THIS recipe for the batter and we used real corn tortillas, fresh pico, guacamole and a slaw dressed with homemade Cilantro mayo to dress the tacos. It tasted delicious!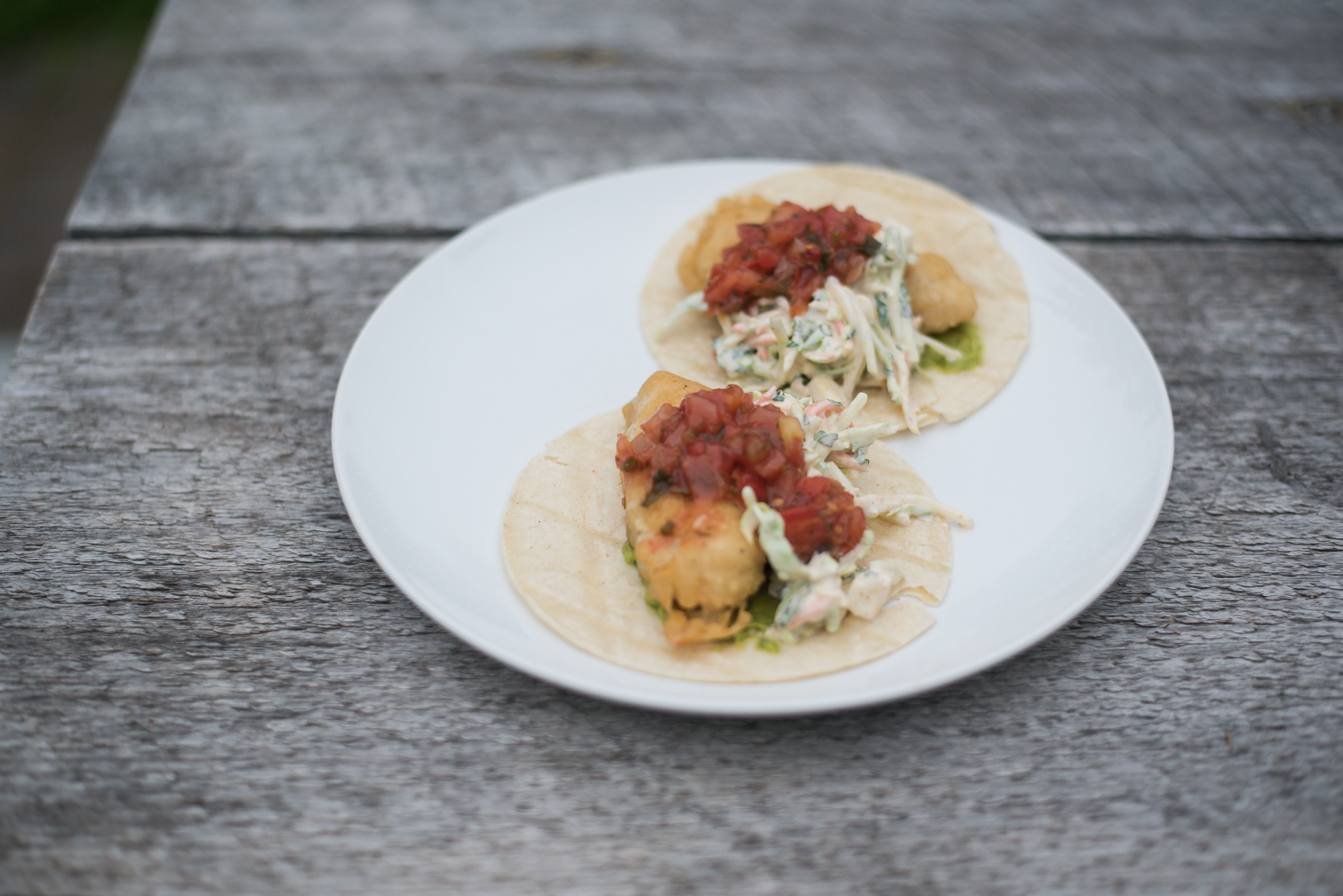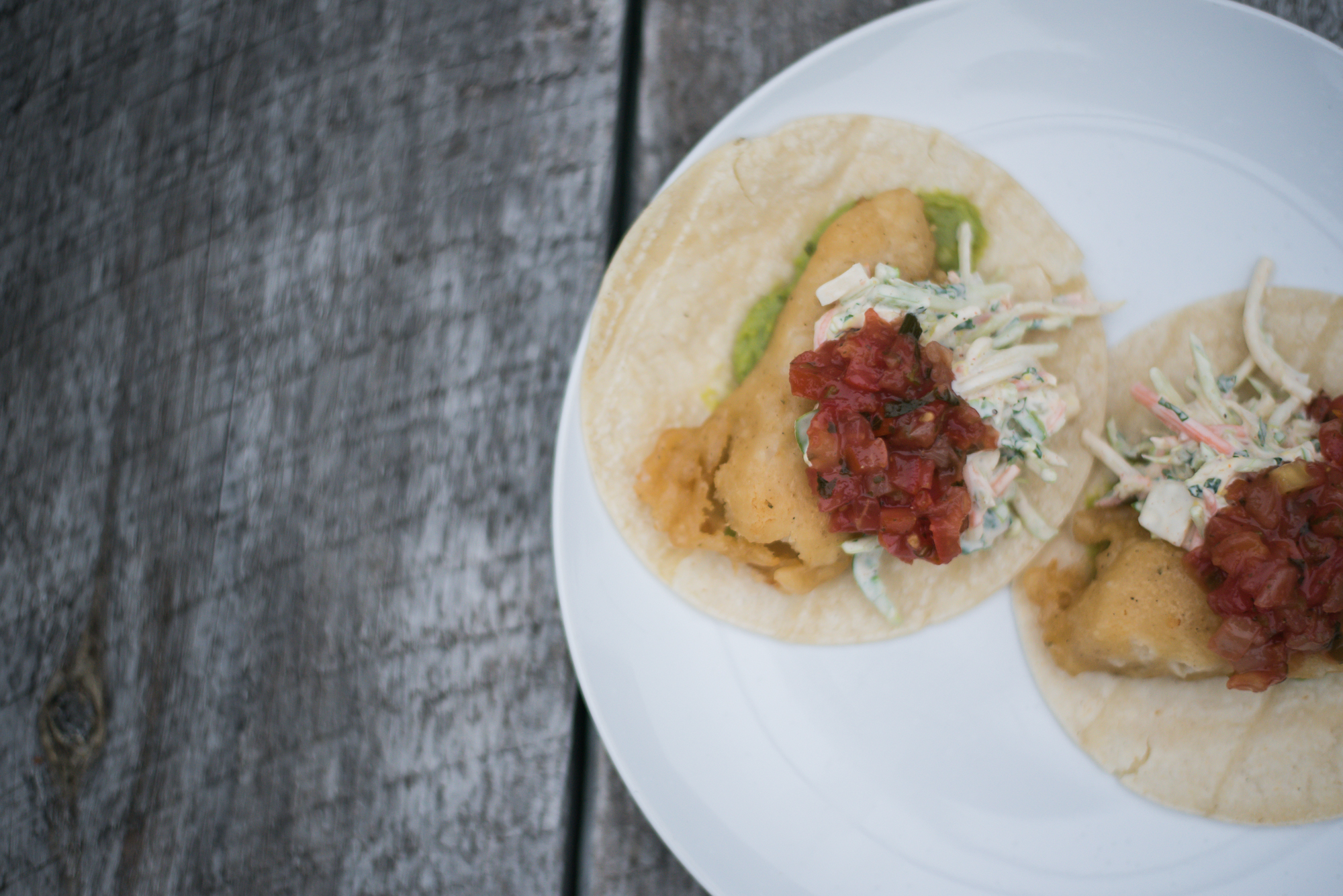 The service was overall such a great idea and if you live close to the city centre and love fish, you should 100% try it out. I'm excited to see if they have more pick up locations start to pop up outside of the city as it was a bit more difficult for us, living 40 mins away to always grab it on the first day. But, being such a new service, I'm sure we will see it grow leaps and bounds. Thank you Afishionado.
Want to learn more about the service yourself? head HERE.