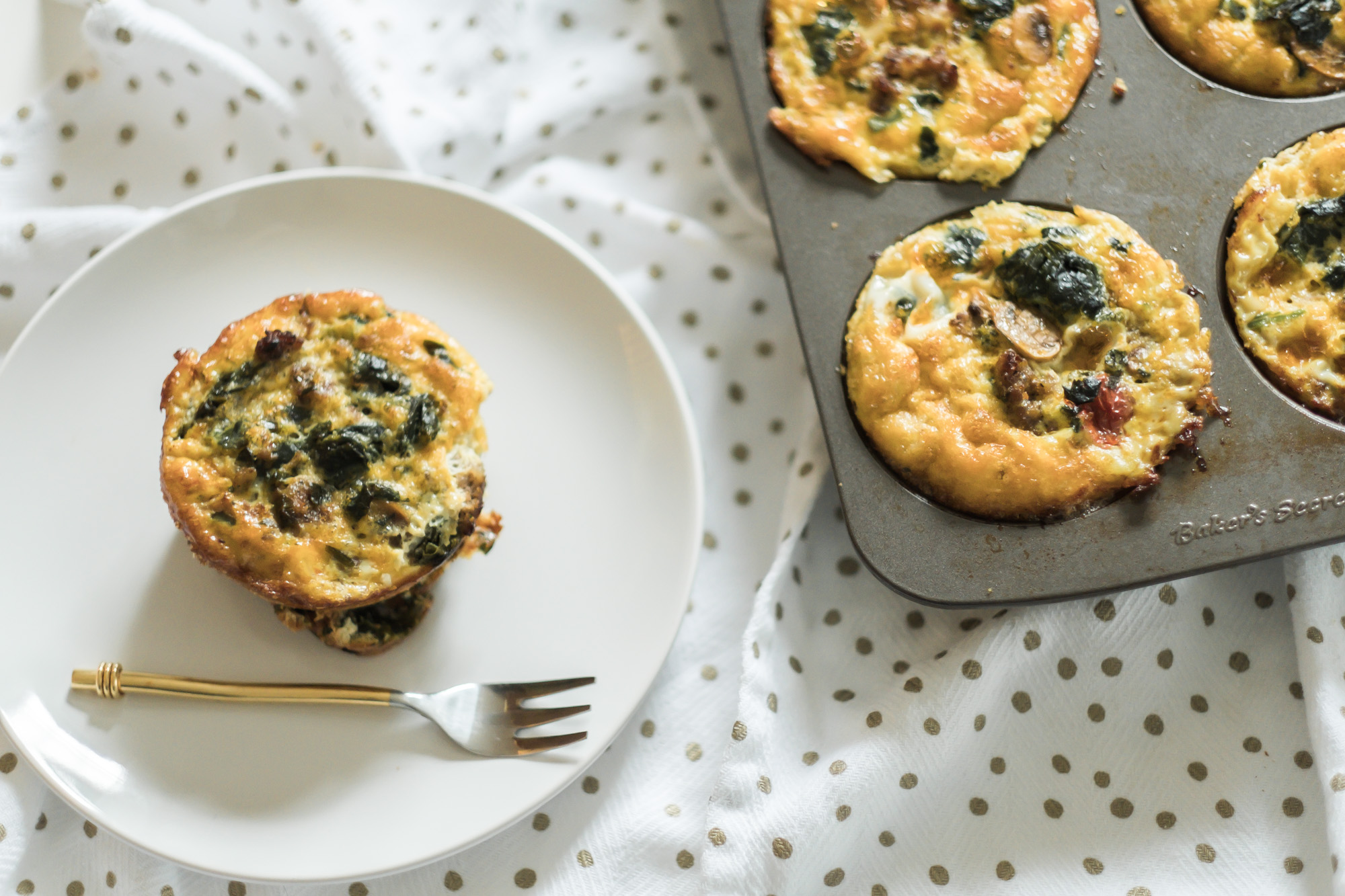 We have been very mindful of our eating since our Ford Canada Retreat. And, like I said in my last post, we are trying to get as close to paleo as possible on a family budget. One of the hardest things that we find we are struggling with is breakfast. Our Kids are very picky and light eaters when it comes to breakfast, but by 10am we find ourselves starving and had yet to have anything in our stomachs but coffee with my Coconut Creamer. We needed something that we could make ahead of time and be ready in the fridge.
Paleo is often found difficult because there isn't much on the market that complies. That means you really need to plan ahead and make everything from scratch in order to really succeed. Because of that, it can become expensive. So, we are trying to cut corners when we can and are ok with having Paleo sort of mind, in order to afford it on our young family's budget and fit it into our busy schedule.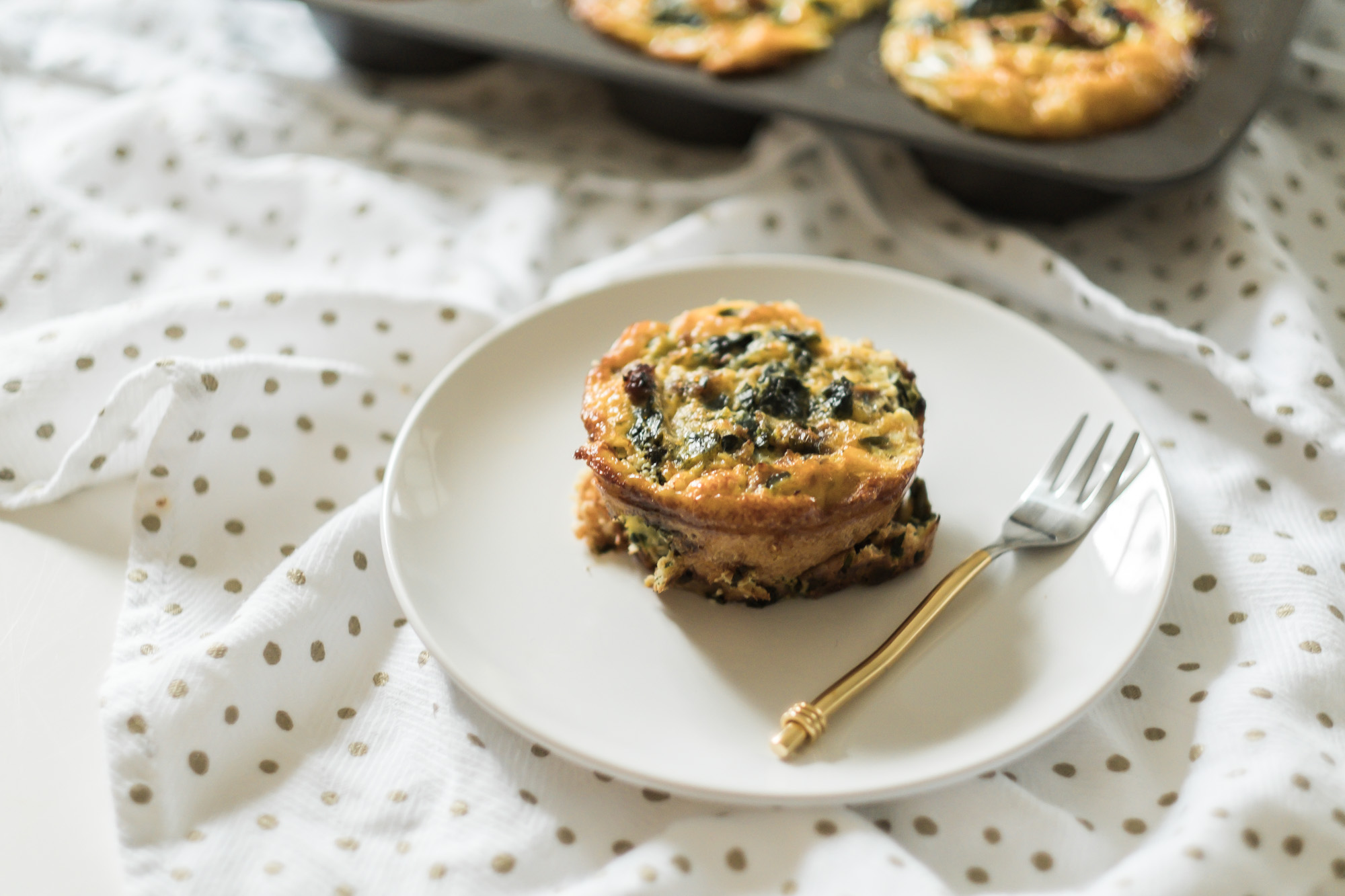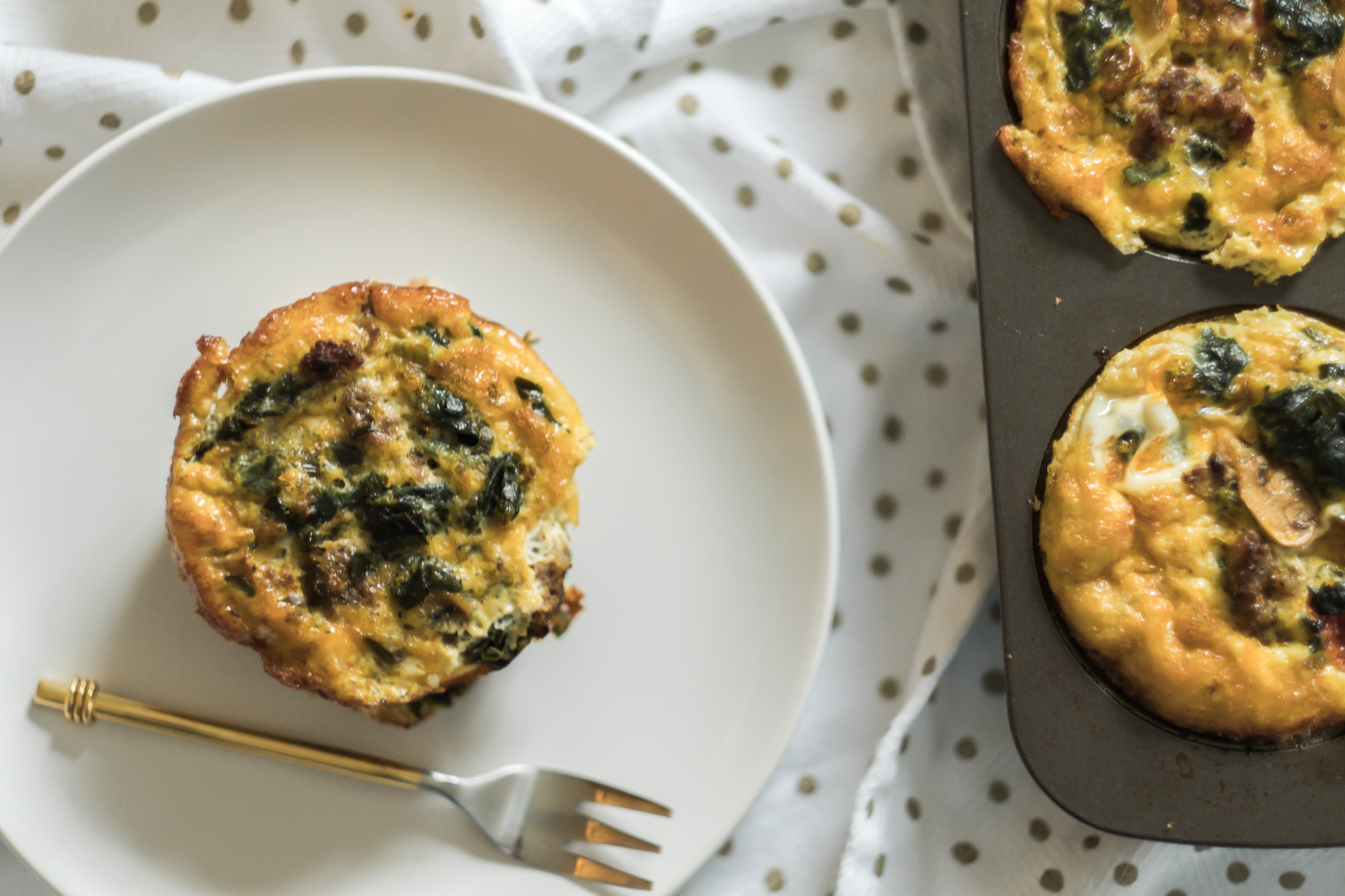 We recently made this paleo inspired recipe but, instead of hunting for paleo approved sausage or making it from scratch, we just bought the regular Italian sausage and uncased it. Because it's the only part of this recipe that isn't paleo, we were ok with the switch.
If you are like us and are making these ahead of time for a few days, you can pour the mixture into muffin tins so that they are already portioned out. Or, if you want to make it for a group, it works perfectly in a casserole dish.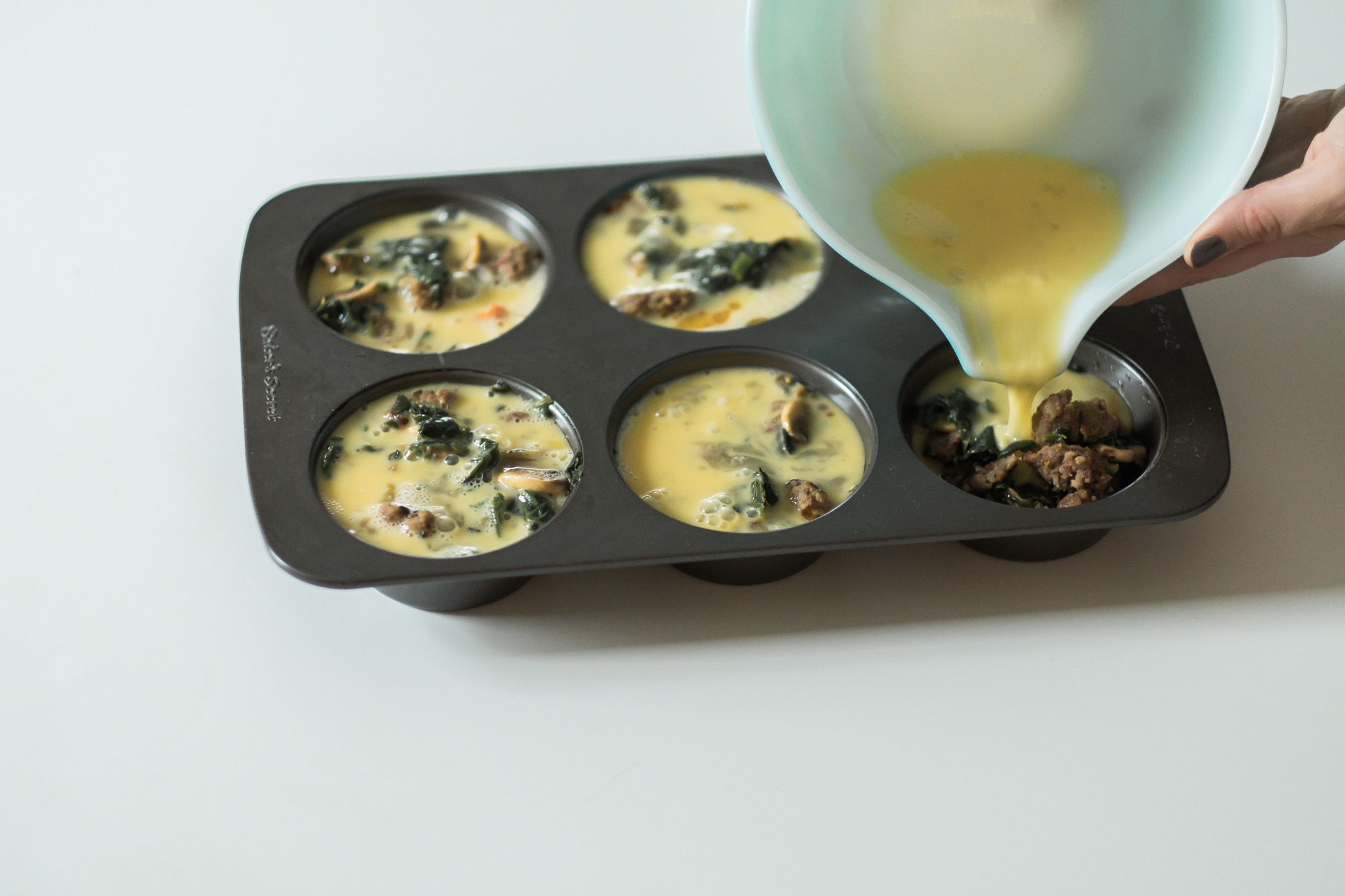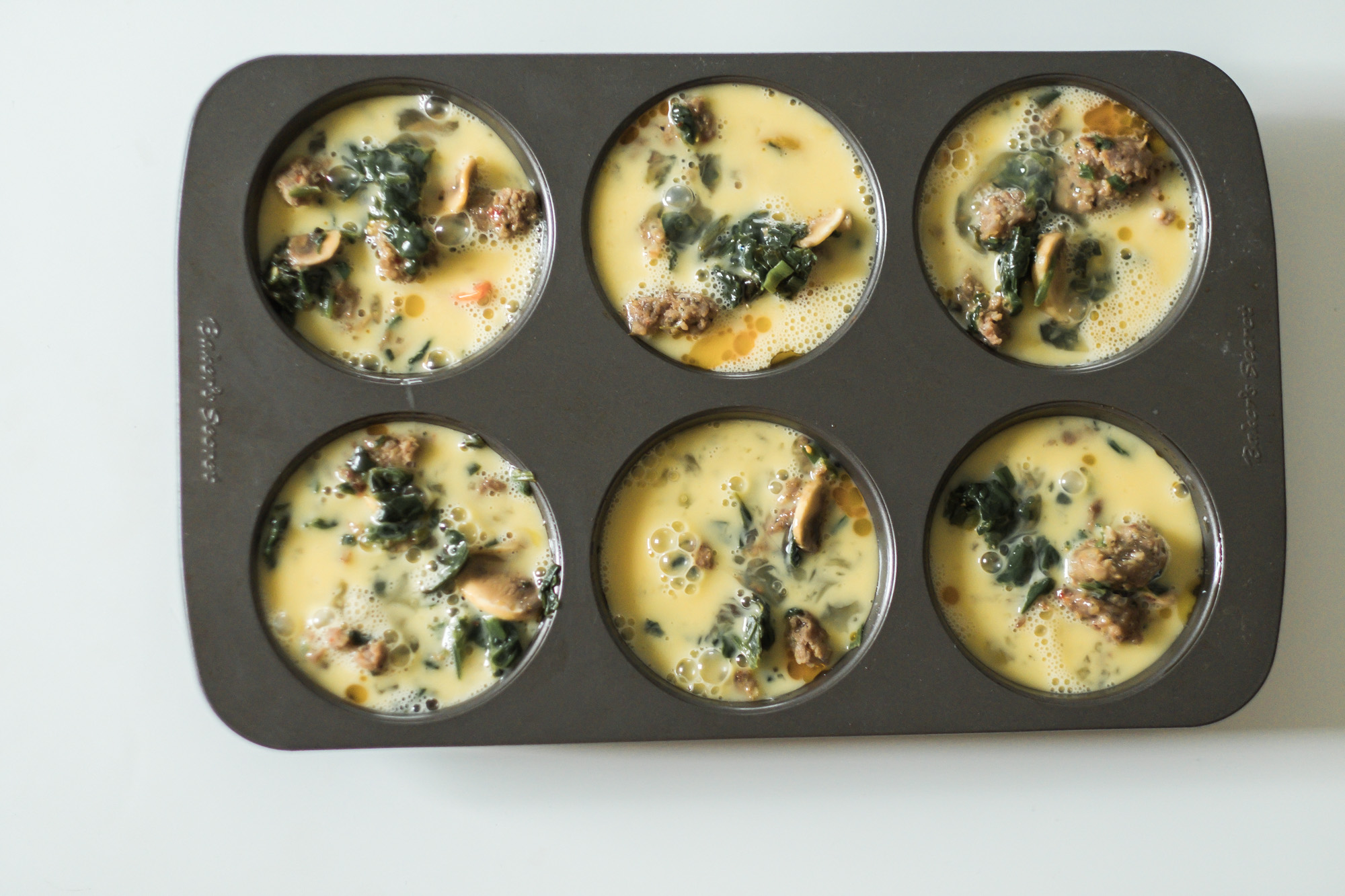 Sausage, Spinach, and Egg Paleoish Breakfast Casserole
Ingredients:
1-pound sausage of your choice, Or make your own Paleo approved with THIS recipe.
3-cups sliced mushrooms
6 green onions chopped
3 tomatoes chopped
one package of frozen sausage
10 eggs
1-tbsp chopped fresh basil
Olive oil as needed
salt to taste
How To:
Preheat oven to 350 degrees F
Take sausage out of the casing and cook in large pan until browned, adding olive oil when needed.
Add mushrooms and cook until soft. Add remaining ingredients besides eggs and cook an additional 2-3 minutes.
Pour mixture into either muffin tins or a 9×13 baking dish, leaving room for the egg.
In a separate bowl, whisk eggs together until white and yoke are combined. Pour egg mixture over sausage mixture.
Bake for 25-30 mins until centre is cooked.