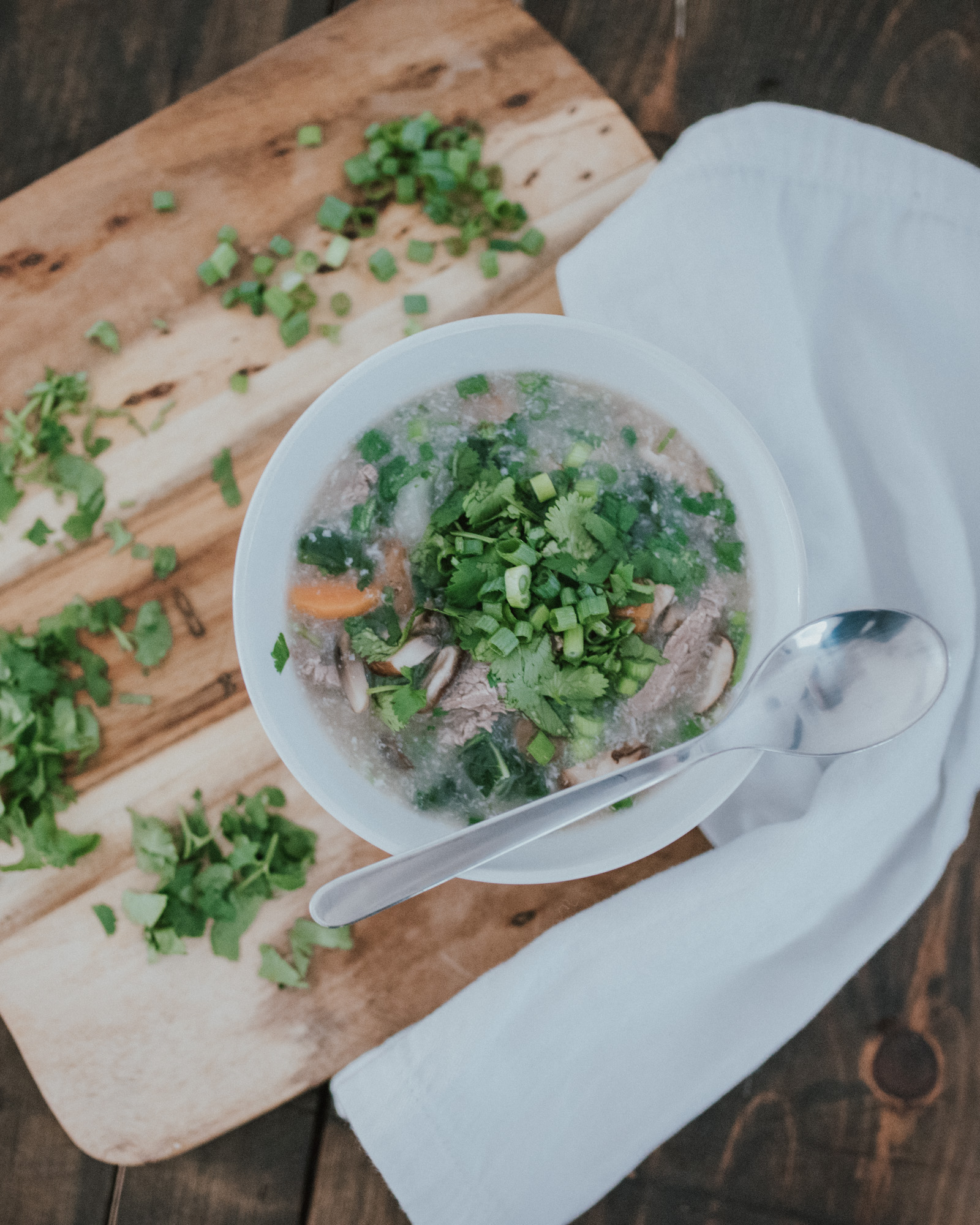 Every time we reset back to paleo eating, there are a few recipes we constantly refer back to. Of course, these were the first recipes we ever made when we switched to Paleo right after Aubrey was born. They were quick, easy and full of flavor, which helps in the transition. 4 years later, we have made our own versions of those first few paleo meals by trial and error over time.
One recipe we love to make, especially if we are feeling super bloated and just yucky (usually after Sunday night supper at my parents) is West Lake Soup. The original recipe comes from our very first Paleo cookbook we ever bought, Nom Nom Paleo. But, as people who love a lot of substance in our meal, we have added more to the soup over time to make it more filling and enjoyable. We even have a noodle option if you aren't paleo.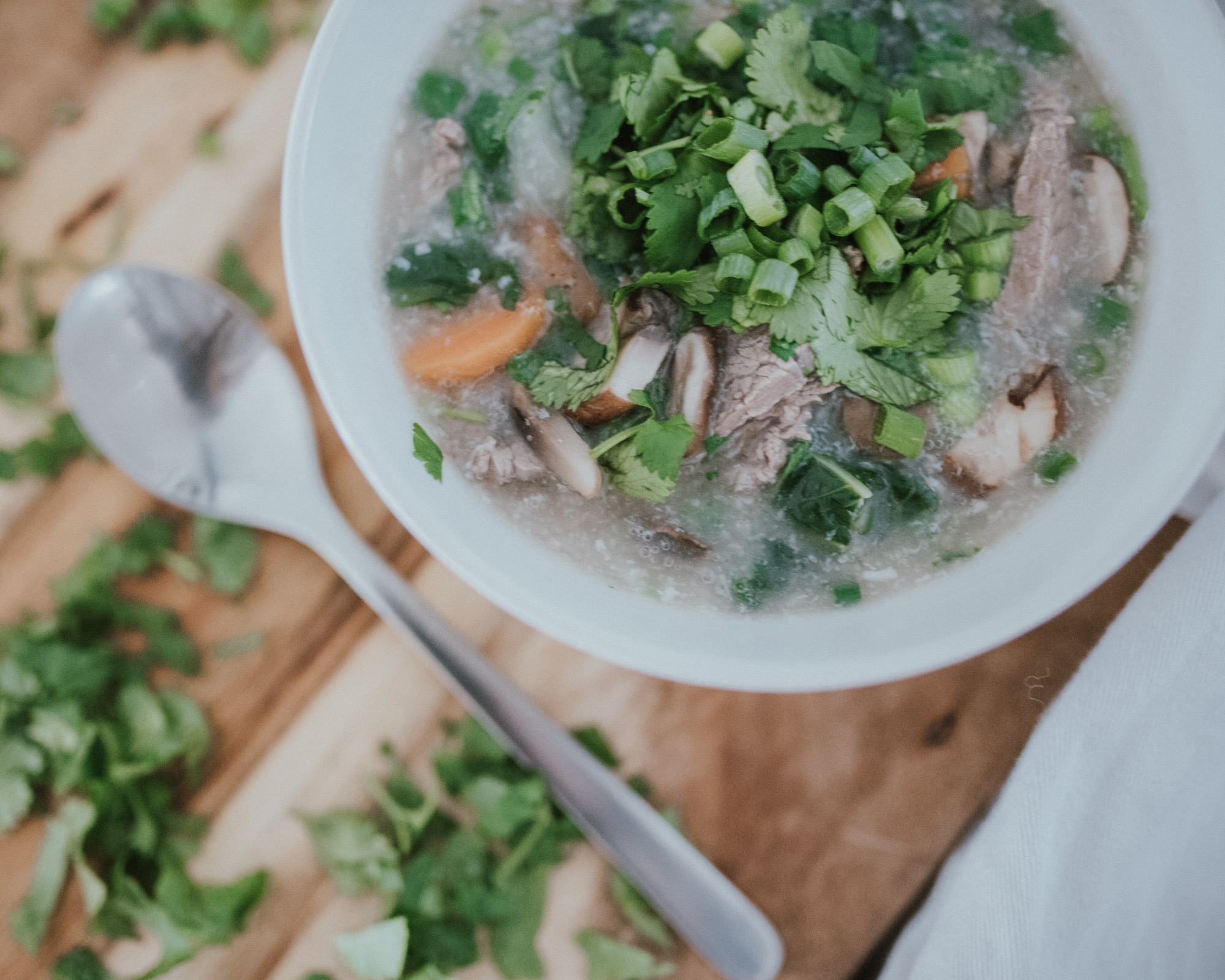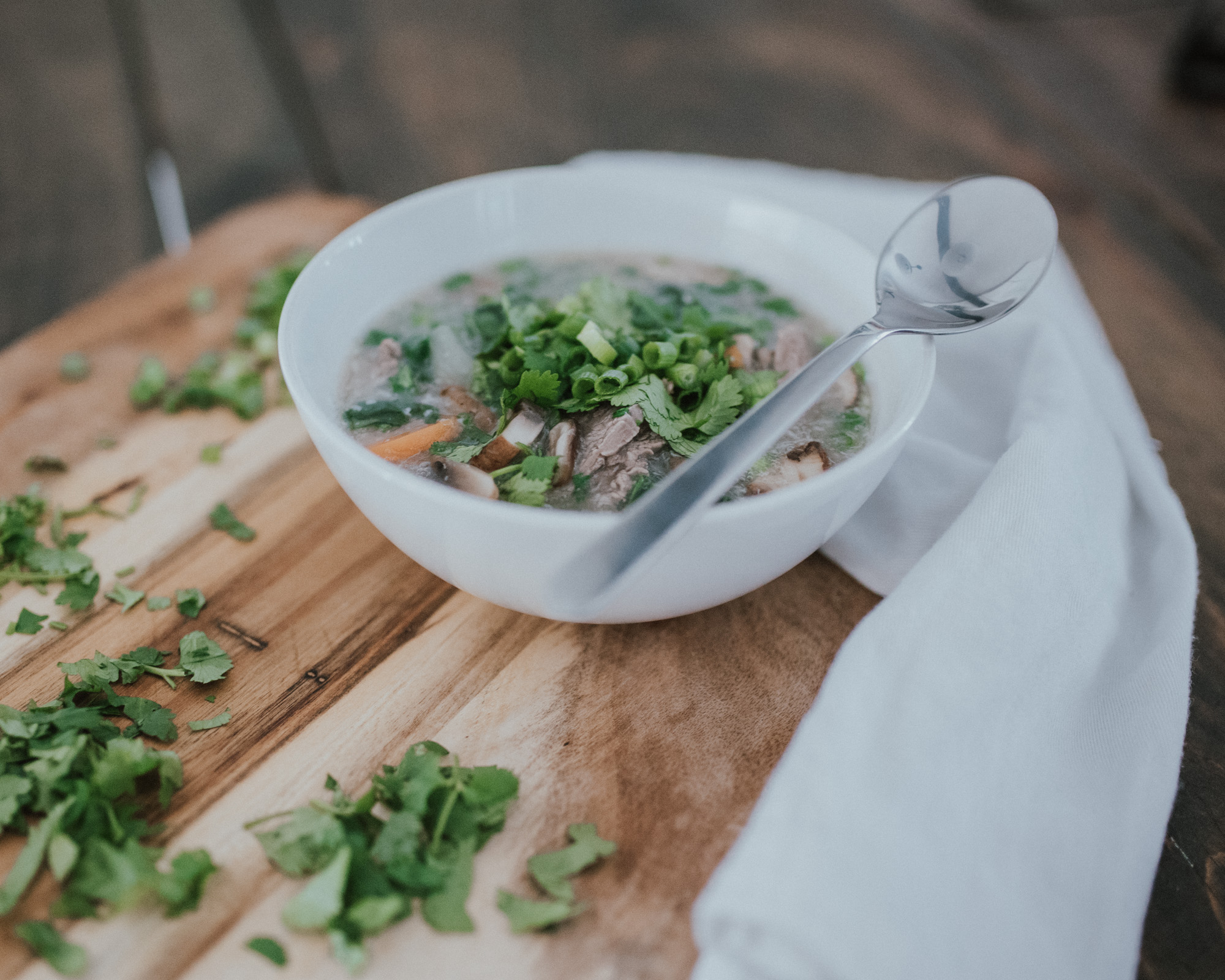 Whats so great about West Lake soup is that it is chalk full of protein. Beef, mushrooms, and egg whites, bone broth, all bring loads of protein, but there isn't much in the form of vegetables. So, with the addition of a few veggies and optional noodles for those of you who aren't paleo, this will easily become the next best thing to your mother's chicken noodle.
West Lake Soup, Decoeli Style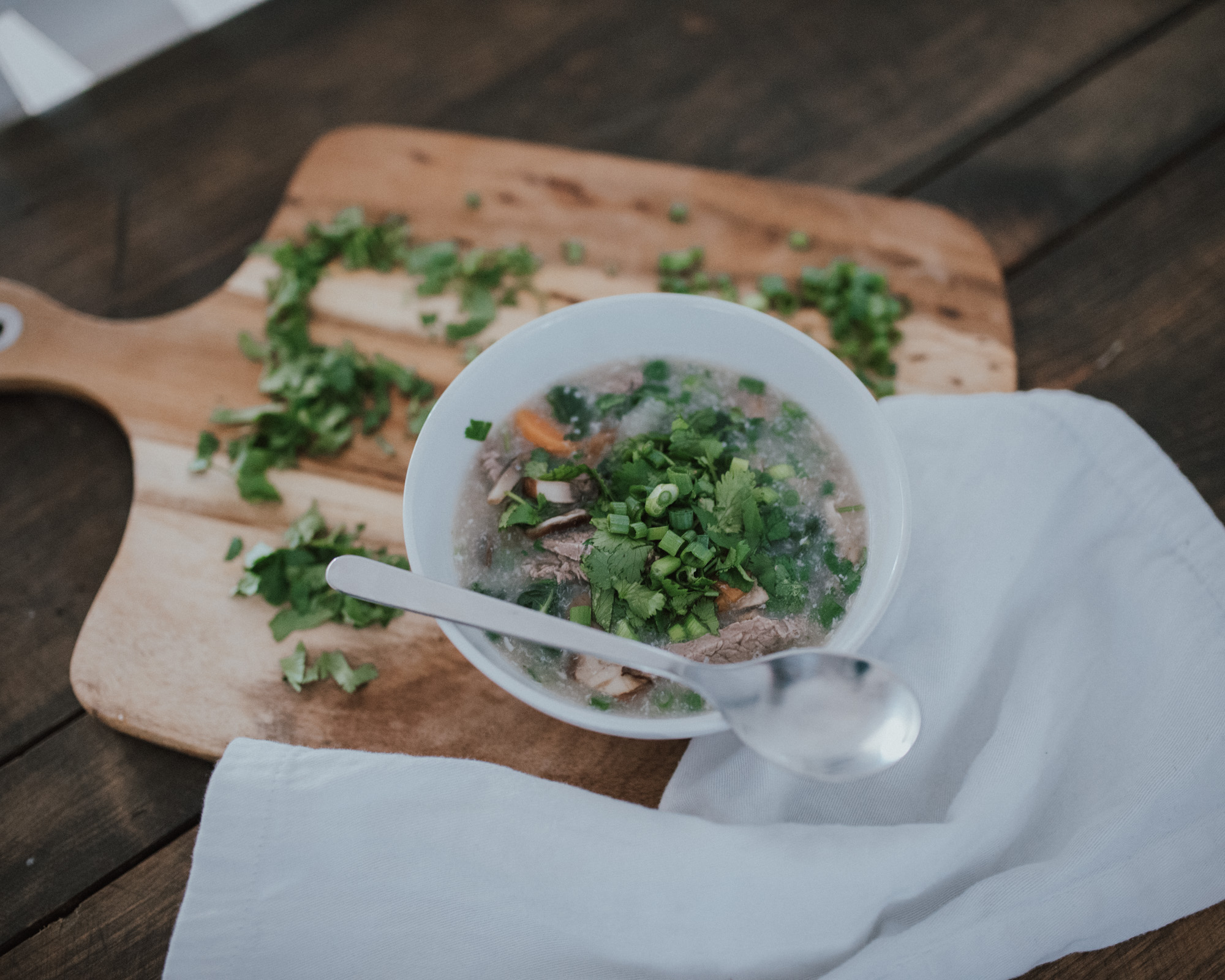 Ingredients:
1/2 pound of Flank Steak, finely minced
1 teaspoon Kosher Salt
2 teaspoons Rice Wine vinegar
1 teaspoon fish sauce
1 teaspoon Sesame oil
white pepper
6 cups bone broth or chicken stock
1/4 pound of shiitake mushrooms stemmed and thinly sliced
1 large carrot peeled and sliced
3 baby bok choy chopped
1/4 cup arrowroot powder, mixed with 1/4 cup water to make a slurry
3 large egg whites lightly beaten
1 cup packed fresh cilantro, finely minced
3 green onions, thinly sliced
Optional: Vermicelli rice noodles, Cooked as per package directions
Directions:
Combine the beef, salt, vinegar, fish sauce, sesame oil, and 1/4 teaspoon white pepper in a bowl.
Bring broth, carrots, bok choy and mushrooms to a boil over high heat in a saucepan. lower the heat to maintain a simmer and add the arrowroot slurry to thicken the soup, stirring well
Once the soup thickens, add the marinated meat and stir well. As soon as the meat is cooked through, about 30 seconds, turn off heat. season soup with salt and pepper
In a slow, steady stream, pour ni n the egg whites from high above the pot, stirring as the whites hit the liquid. The whites will cook upon contact and turn into white ribbons.
mix in cilantro and scallions. ladle into bowls and serve immediately.
OPTIONAL: IF you are using the Vermicelli Noodles, place in bowl before adding soup.
Enjoy on a cold day 🙂