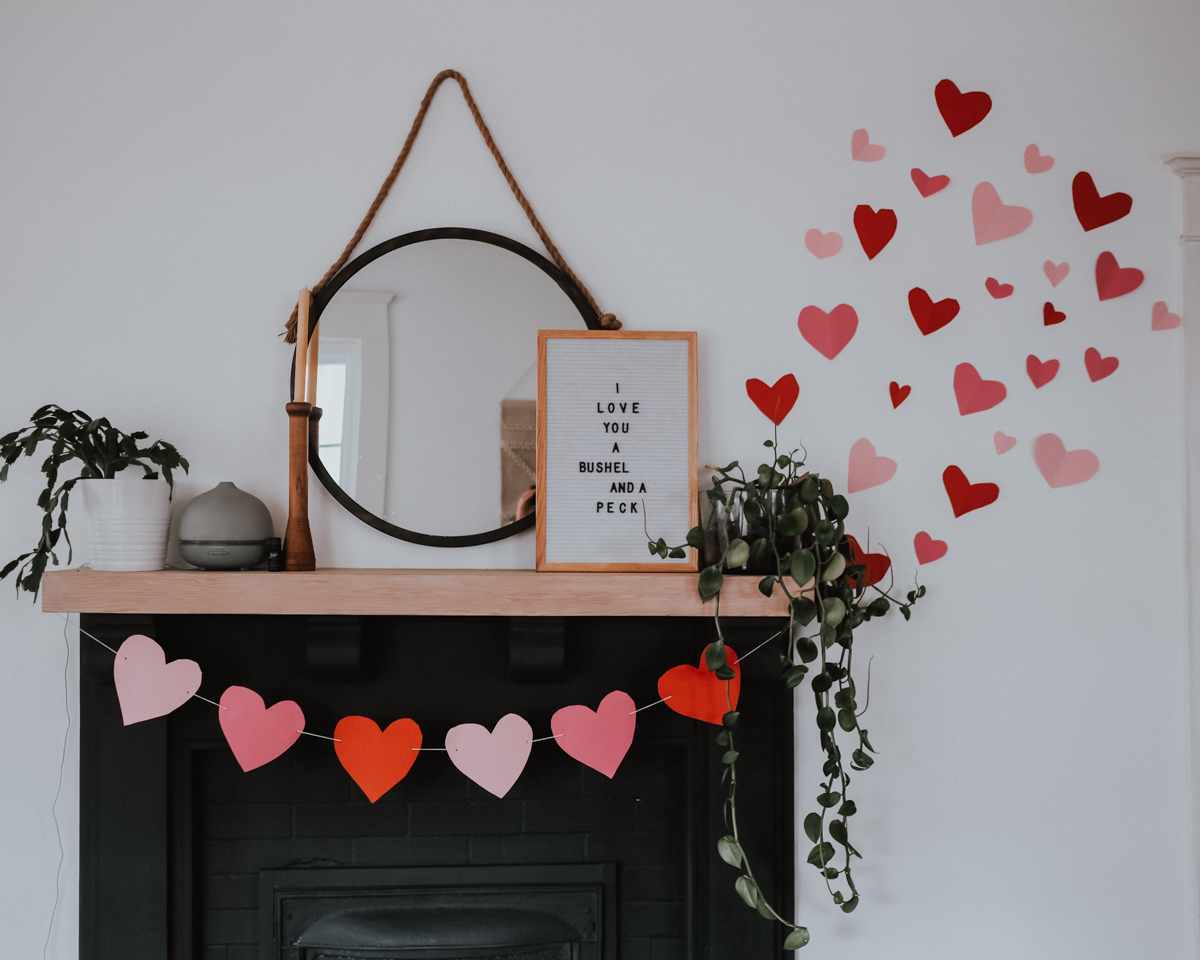 Valentine's has always been a special day for our family. It's not necessarily because of wanting to share our love and the day itself, but because my loving mom was born on that day. We always decorated the house with homemade decor and my dad always brought her beautiful roses.
Now that Aubrey is at the age where he's starting to love to do crafts and celebrate every little holiday, I wanted to bring that back. Rob is a bit of a scrooge when it comes to Valentine's, so that excitement I had as a kid had dissipated into merely remembering to get valentines for daycare and school. I actually miss it. I know its not a 'real' occasion and we should celebrate our love every day, but there is something about that extra effort and seeing valentines decor around the house that makes you feel warm inside. Not only that, but it means we are half way through February and halfway through winter which should be celebrated.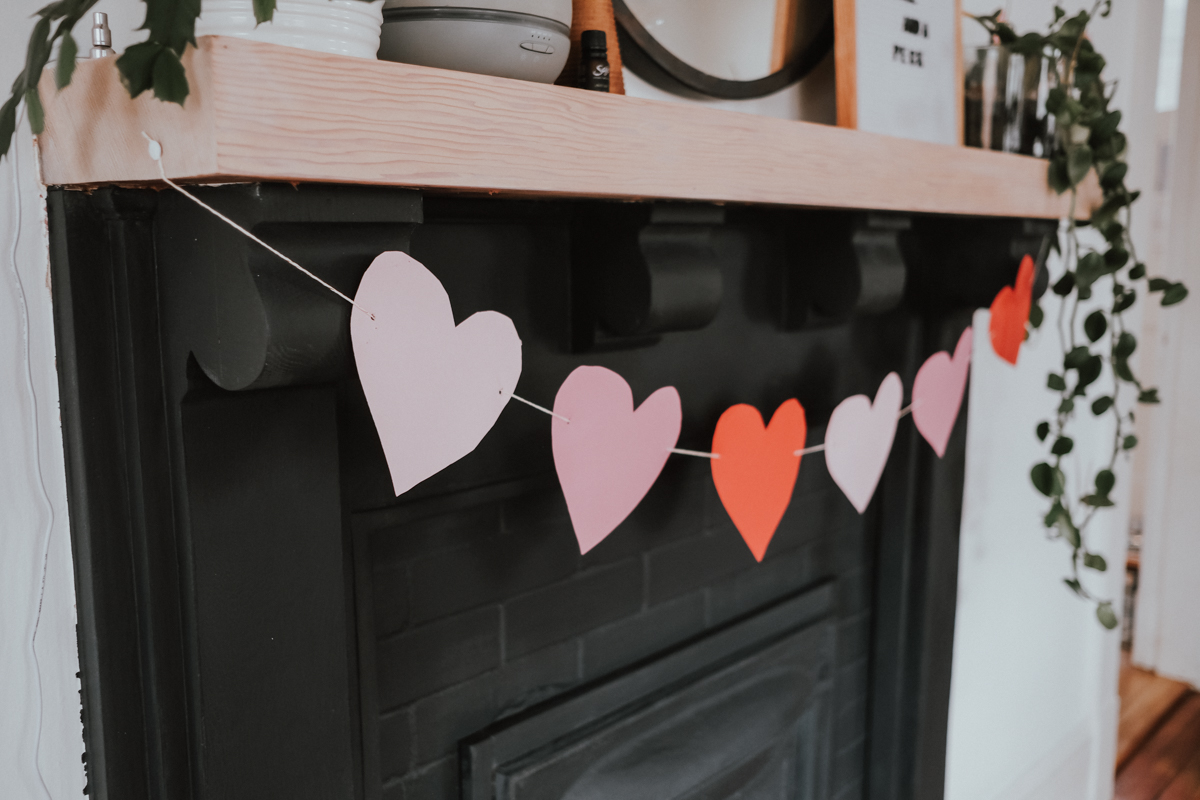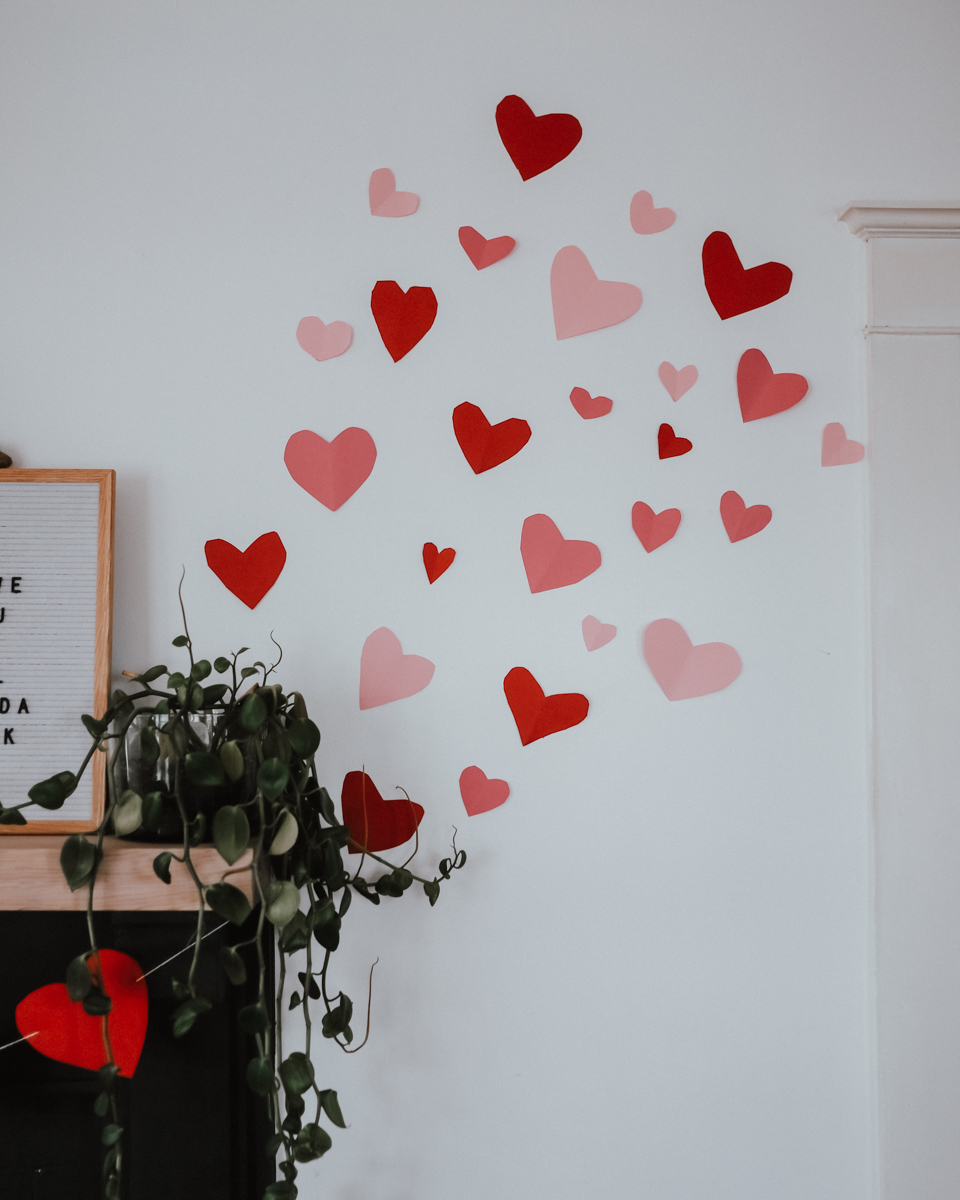 We don't have a ton of storage for all the different holiday decor, so we loved the idea of making something out of paper together that could then be turned around, and full disclosure, could become a fire starter for the wood furnace without hard feelings.
For our simple decor, we got to work cutting tons of hearts out of thick construction paper in all different shapes and sizes. We took 6 of the largest ones, and poking holes on either side, threaded a string through them to make a garland. The rest we put some tape to the back and scattered up our wall as if they were coming out of our fireplace. So simple yet looks so great!
I have also scoured Pinterest and have linked 5 other great paper Valentines decor ideas below 😉 Happy Crafting!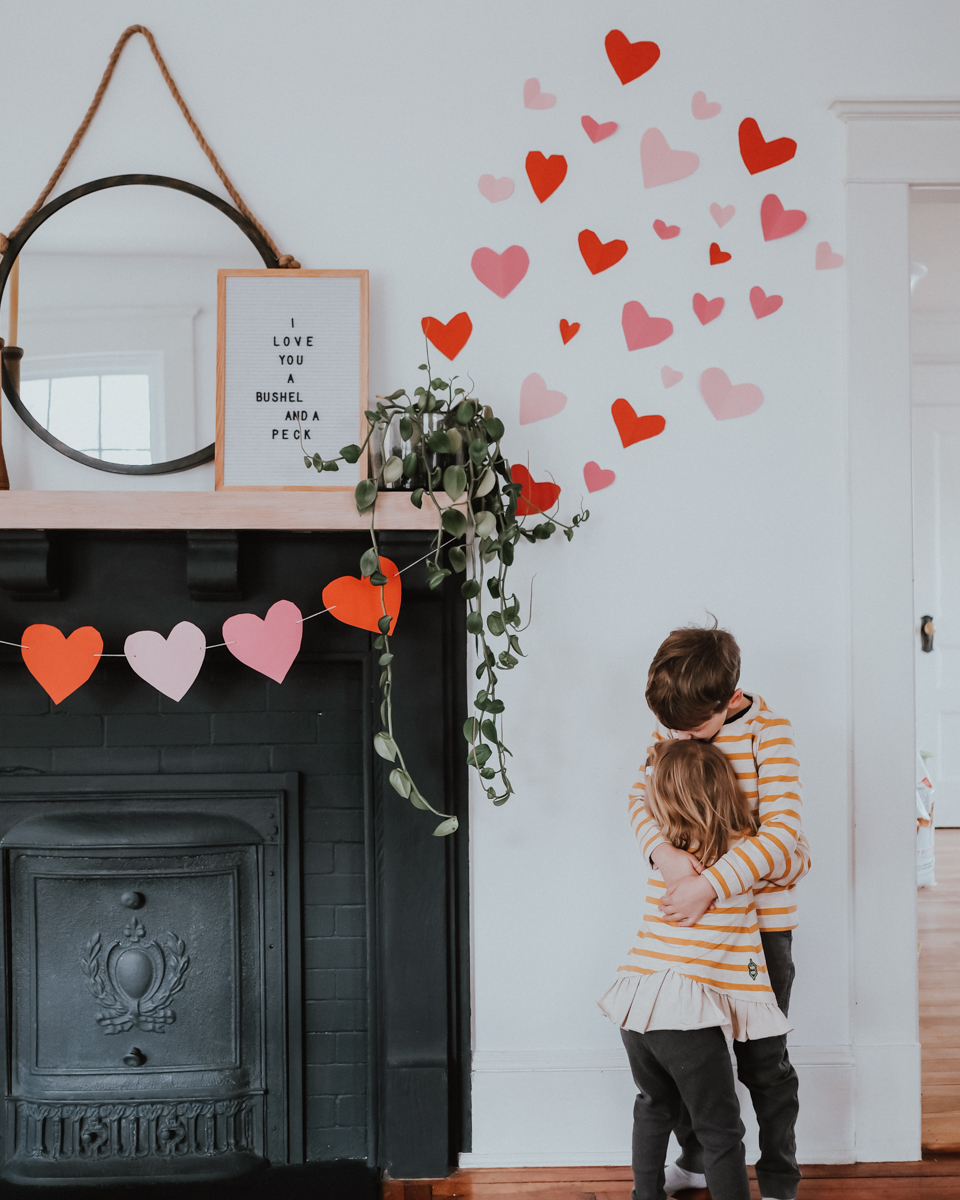 5 Great Valentine's Day DIY Paper Decor