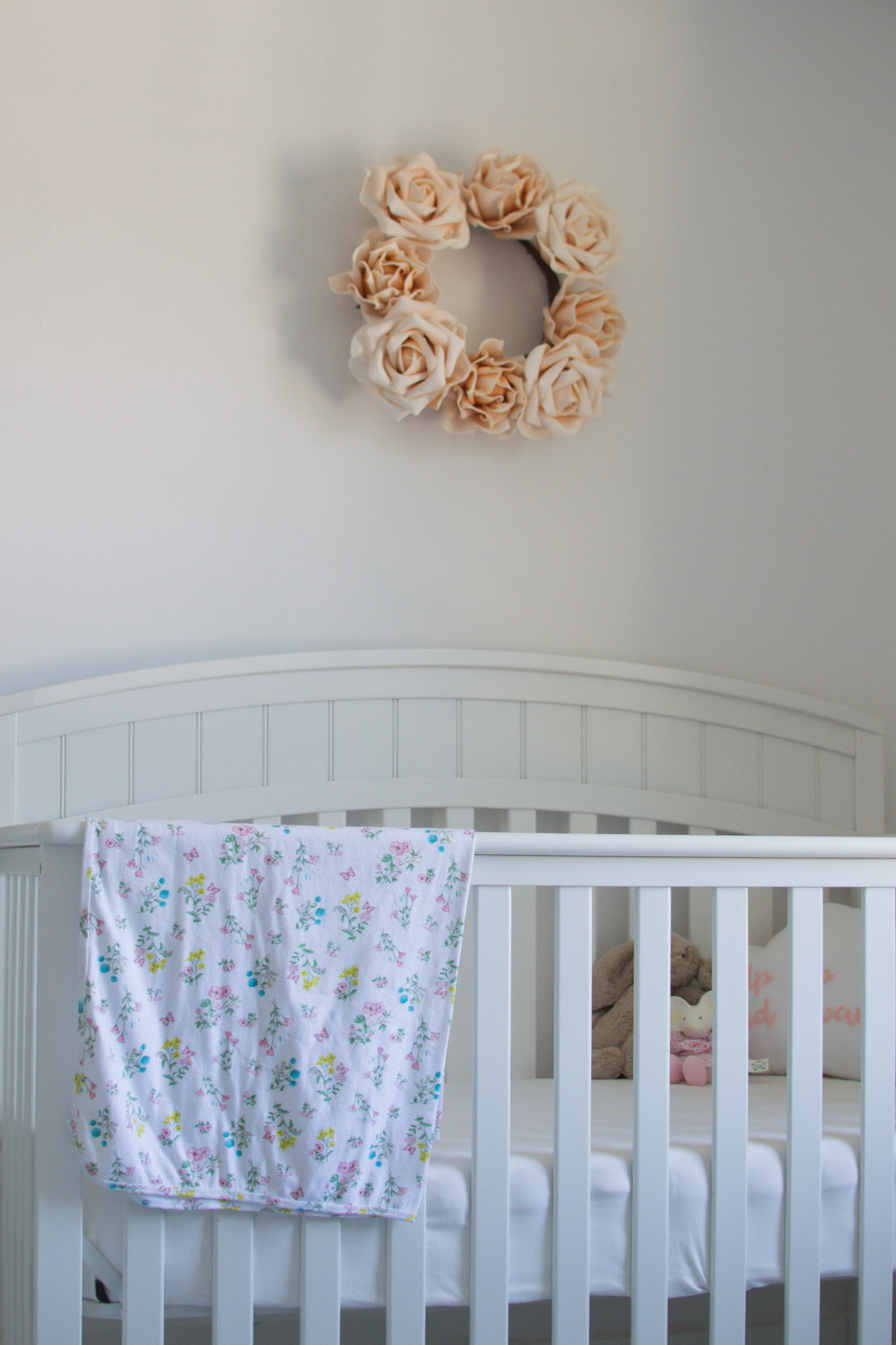 As we now know the end date to this pregnancy, and our little girl arriving, I find myself spending a lot of time in her bedroom. We live such busy lives that I feel like we haven't done as much for decorating that I had wanted to but we didn't have a nursery for Aubrey at this stage so It is still nice to take in the fruit of the labor we did do.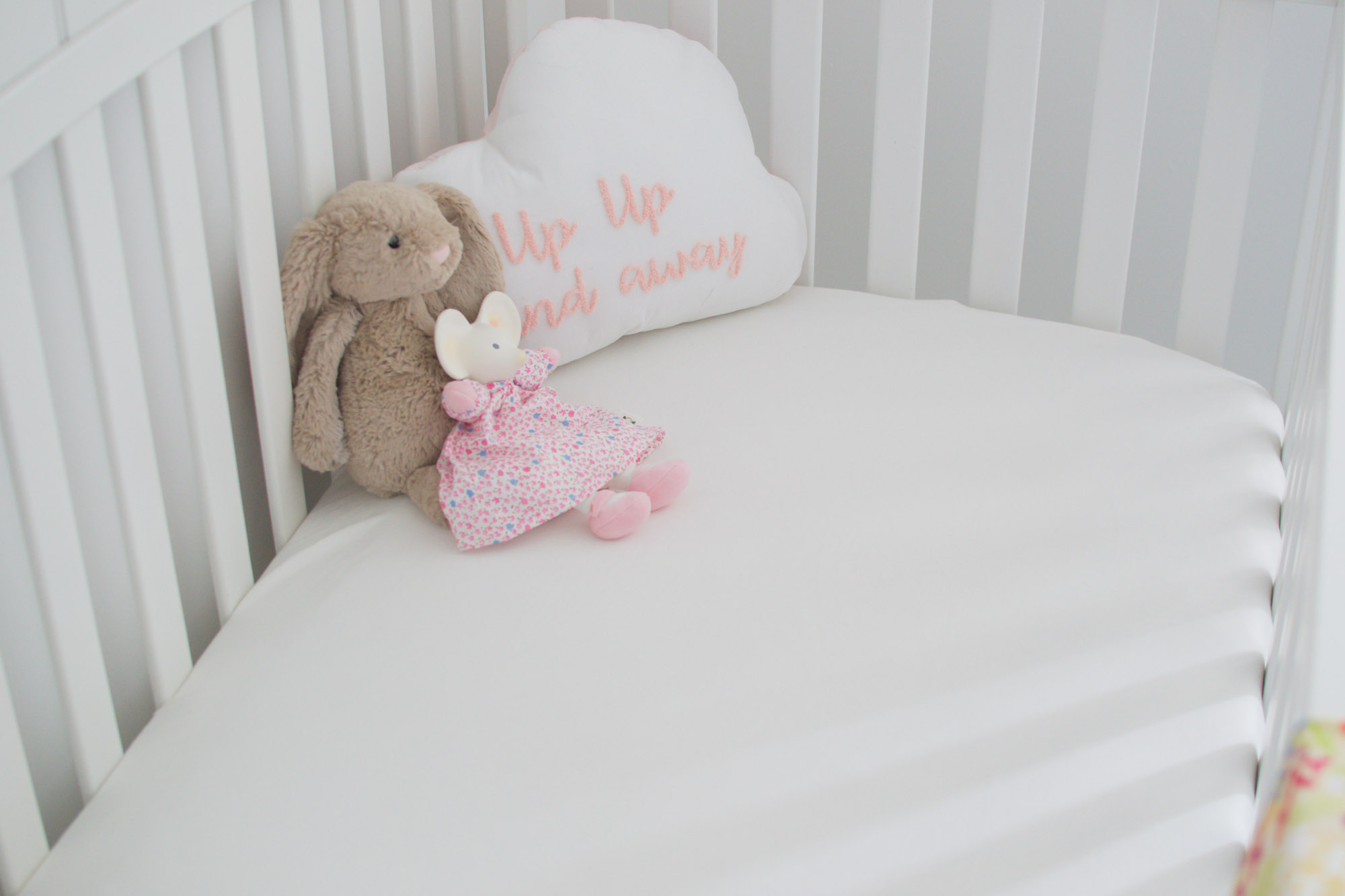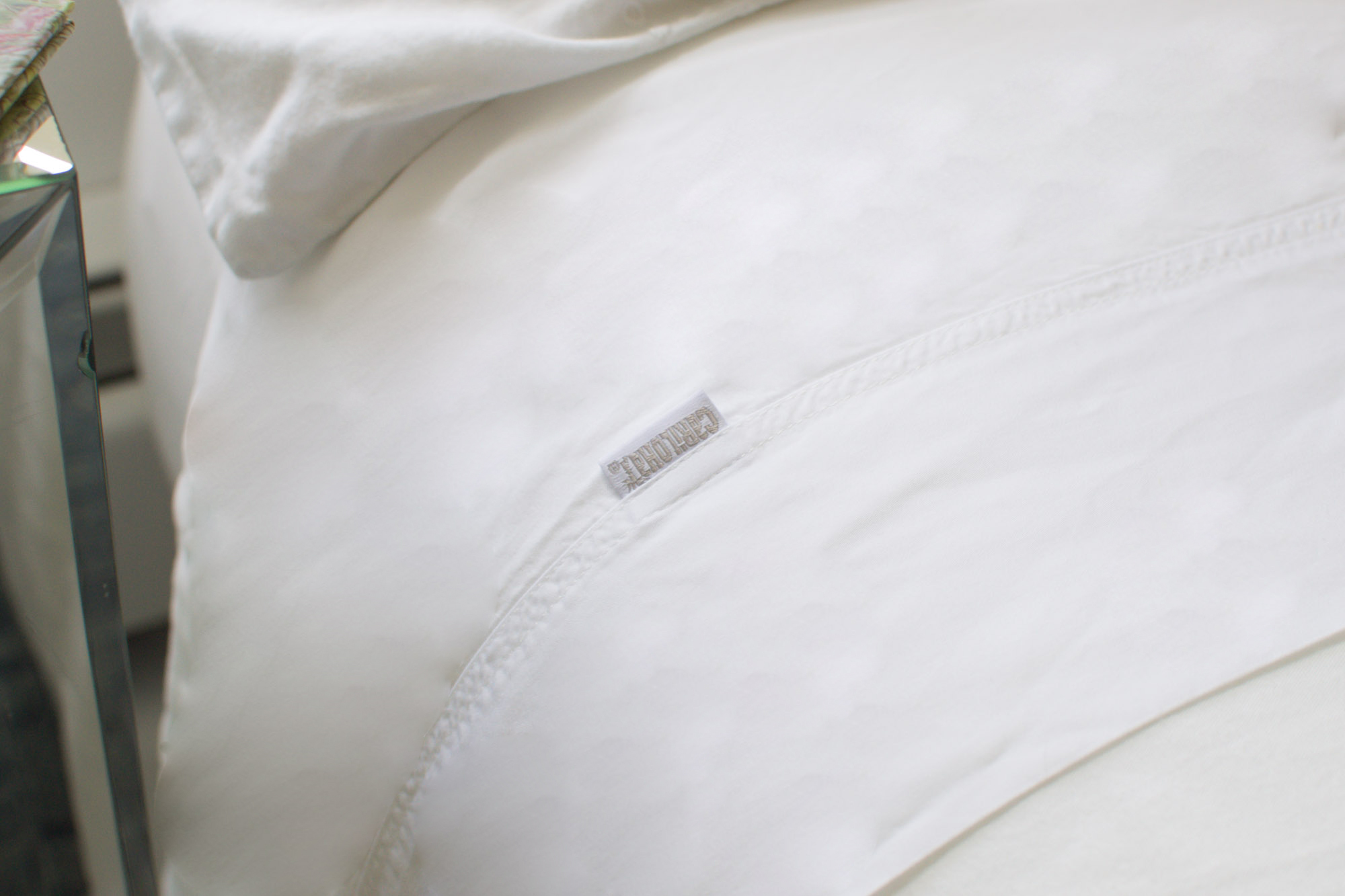 As you saw on my Sneak Peek of the Nursery, we have kept in the queen size bed for both guests and if Rob is on an early morning shift. One important thing that we wanted to do, was buy new sheets. If your like us, you rationalize the need to spend good money on that perfect dress you will wear…um 3 times? Yet Sheets, that we use every night for months or years even seem to be too expensive and not bought when you really need them. We decided with the help of a baby, sleep will be rare and good sheets may help us make the most of the sleep we do get. So, knowing Bamboo sheets have an amazing cooling property and breathability, we grabbed Cariloha's  Resort Bamboo Bed sheets. They have to be the most amazing feeling sheets I have ever slept on, and not Rob and I fight to sleep in the baby's room. We also grabbed their Crib sheet  in hopes that she too will benefit from a great night sleep on them.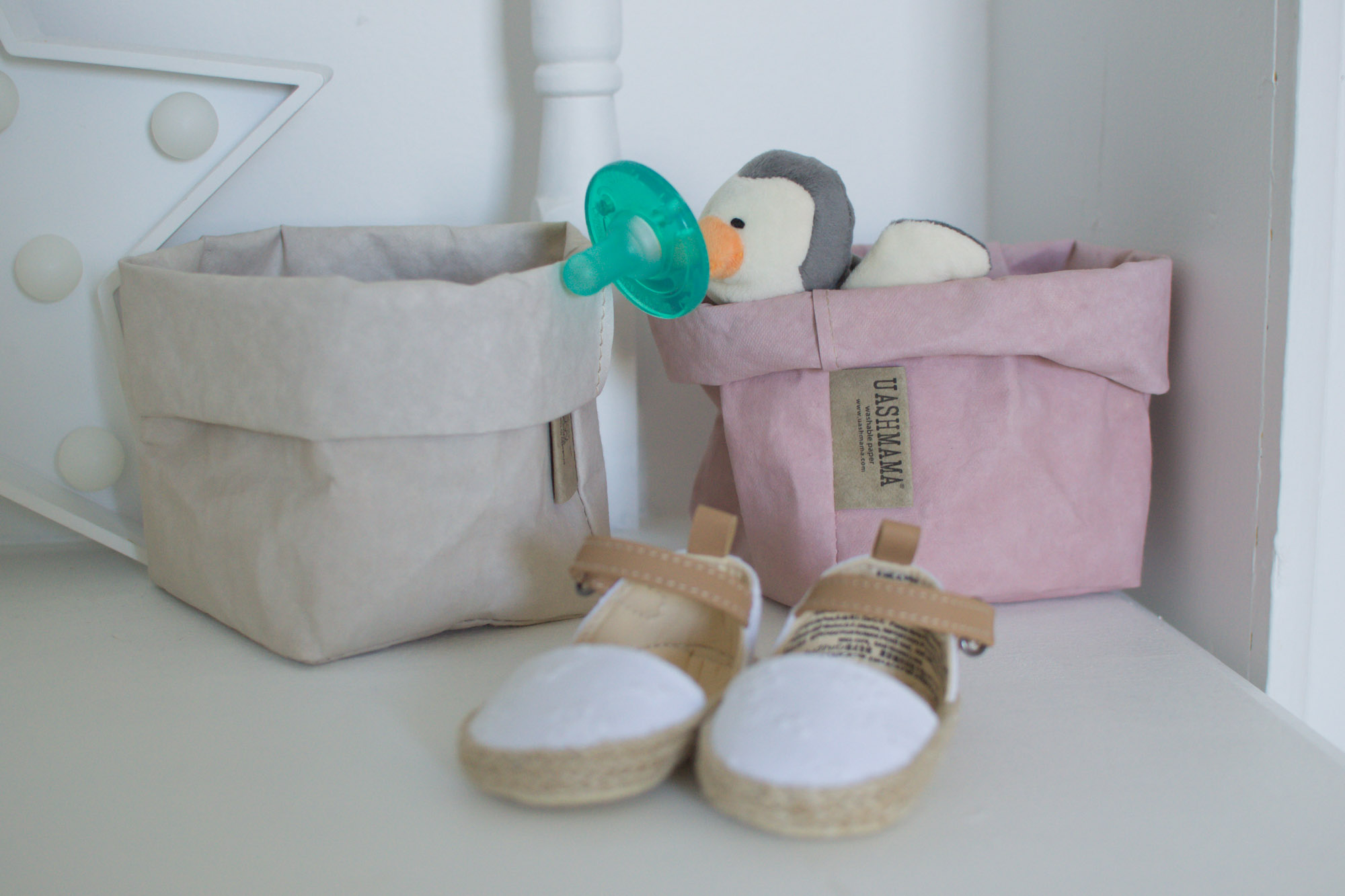 With Babies, come little things. Having a toddler, adds to the fact that there are extra little hands around to make an extra big mess. Because of this, we tried to make organization key, Using baskets for the larger things like diapers, blankets, and sheets. For the smaller items, like soothers, soother clips (Ryan&Rose are my favourite), the cutest headbands(check out A Little Lady Shop) , and teething toys (Enter Gertie the Good Goose), we opted for fun Uashmama  washable paper bags in fun colors that match the nursery like Quarzo, Cashmere, and Sabbia. These bags are so versitile and add a fun little twist to a nursery.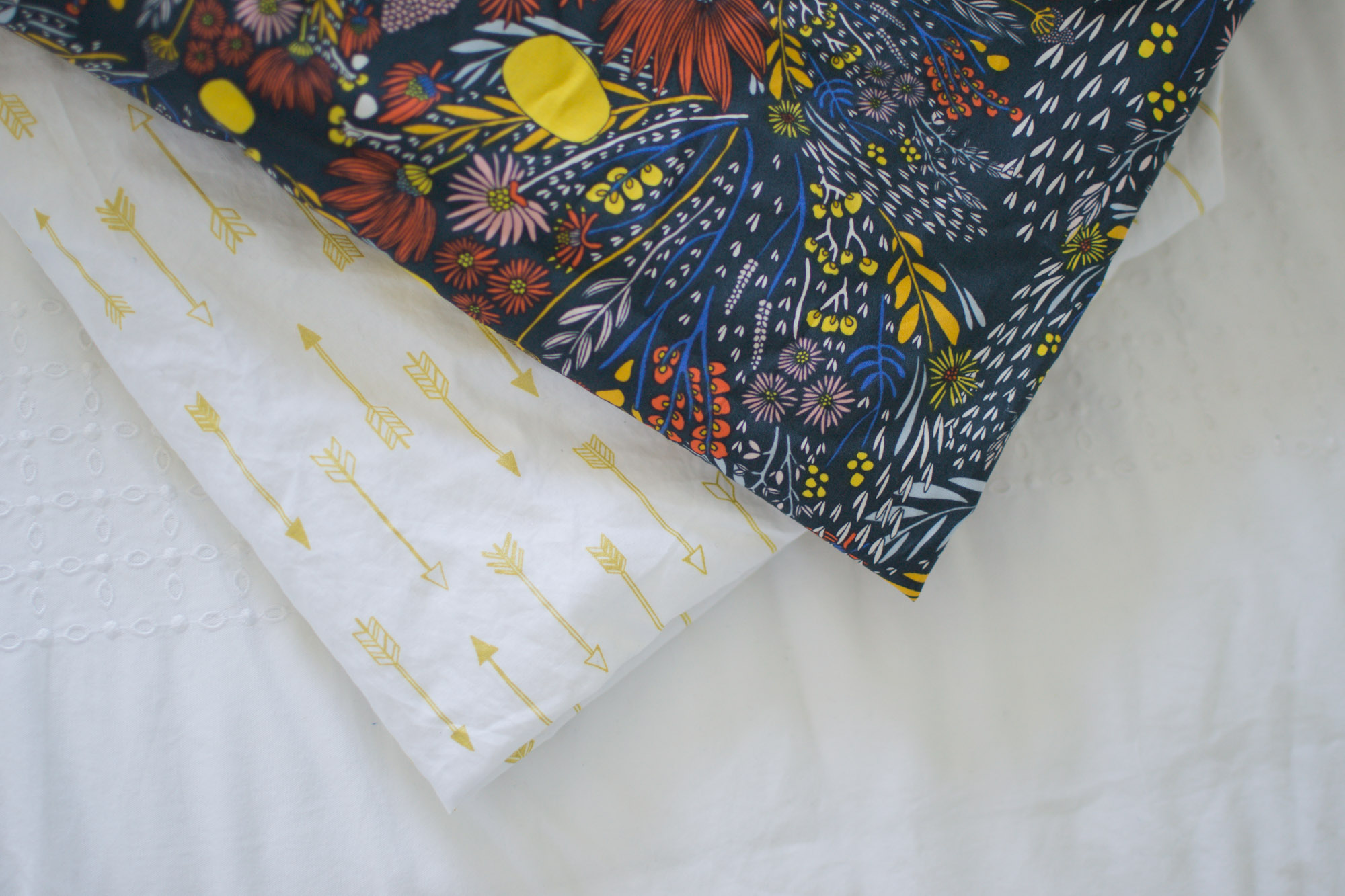 But, with an all white nursery, it's fun to have a splash of color and whimsy. So Rob and I grabbed sheets from Little Wife Powerhouse and Second Stitch To The Right to add some fun to the baby room. And living from experience, you can never have too many crib sheets with the amount of diaper 'incidents' that happen.