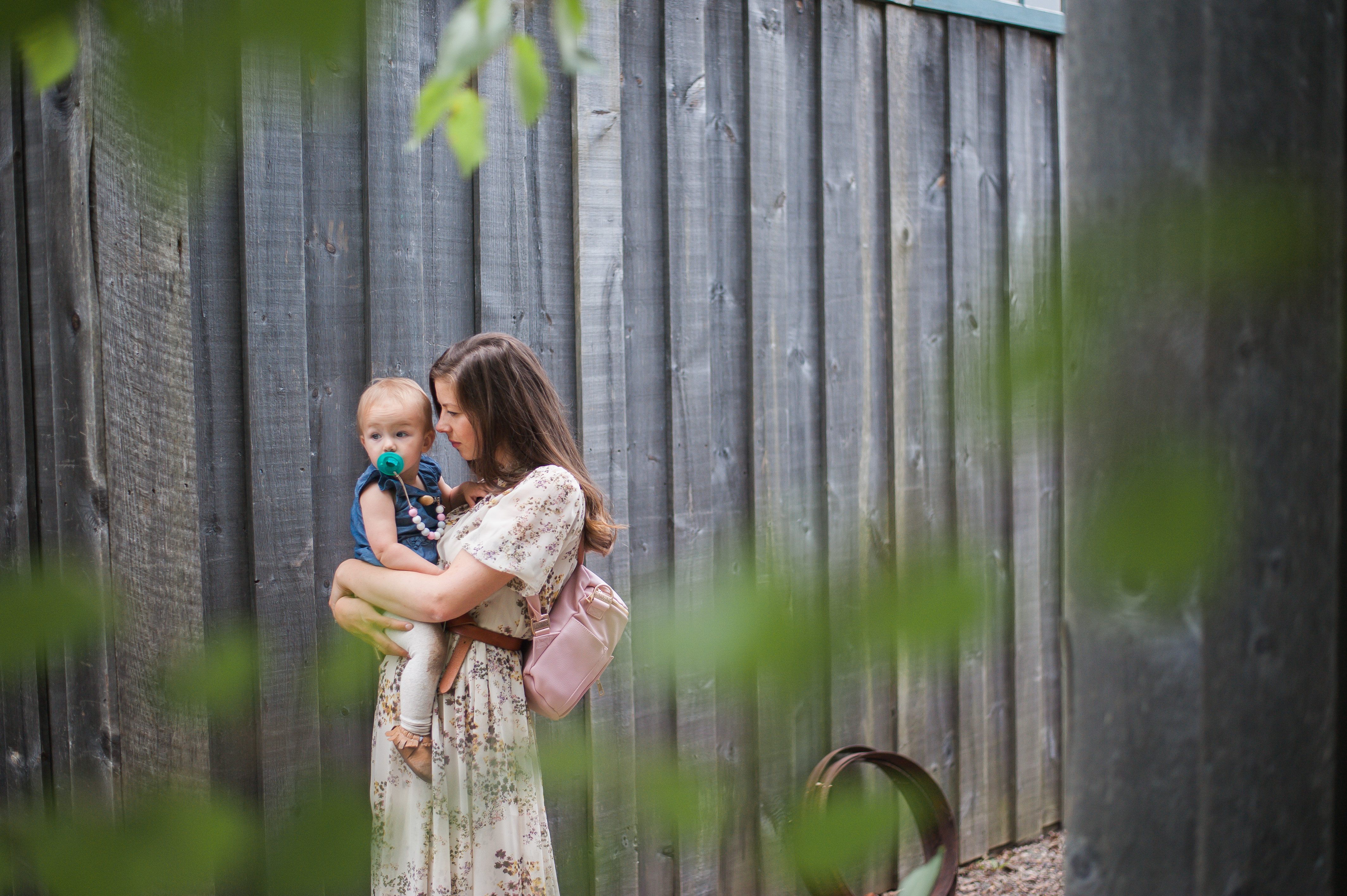 Wearing:
Aritzia Dress (similar HERE and HERE), Gap Belt (similar), Fawn Design Bag c/o (similar HERE and HERE), Poppy's Dress, Poppy's Leggings, Poppy's Shoes c/o
There is a place in the valley that I have been dying to visit for years now. Its called the Tangled Garden, and I am actually shocked at how long it took to get there, since we go to the valley and surrounding area so often. It is located just off the exit after Just Us Coffee. So, when rob said for us to make a second trip to the Valley in a week, I was determined to finally visit this beautiful place I had only seen in pictures.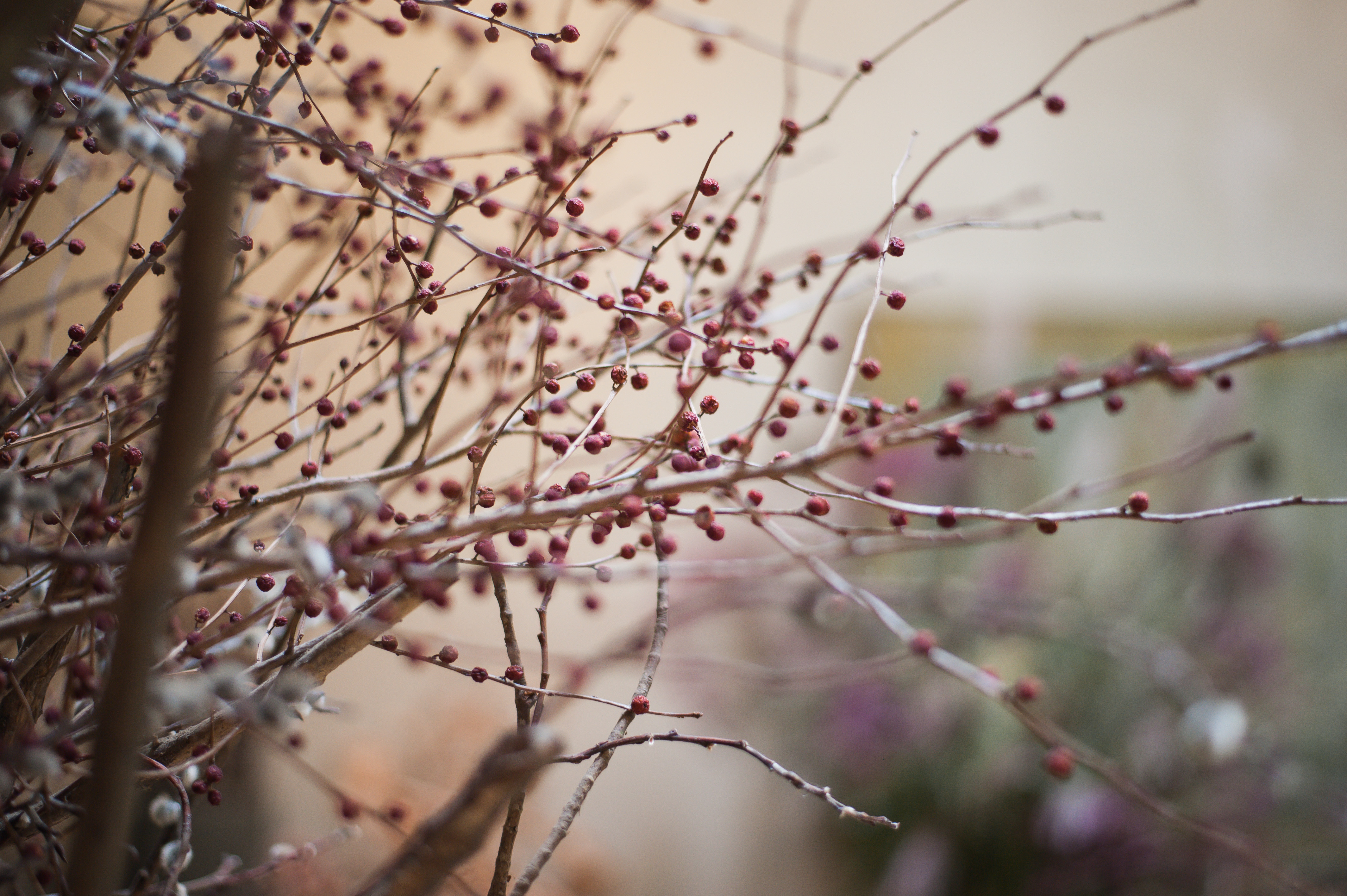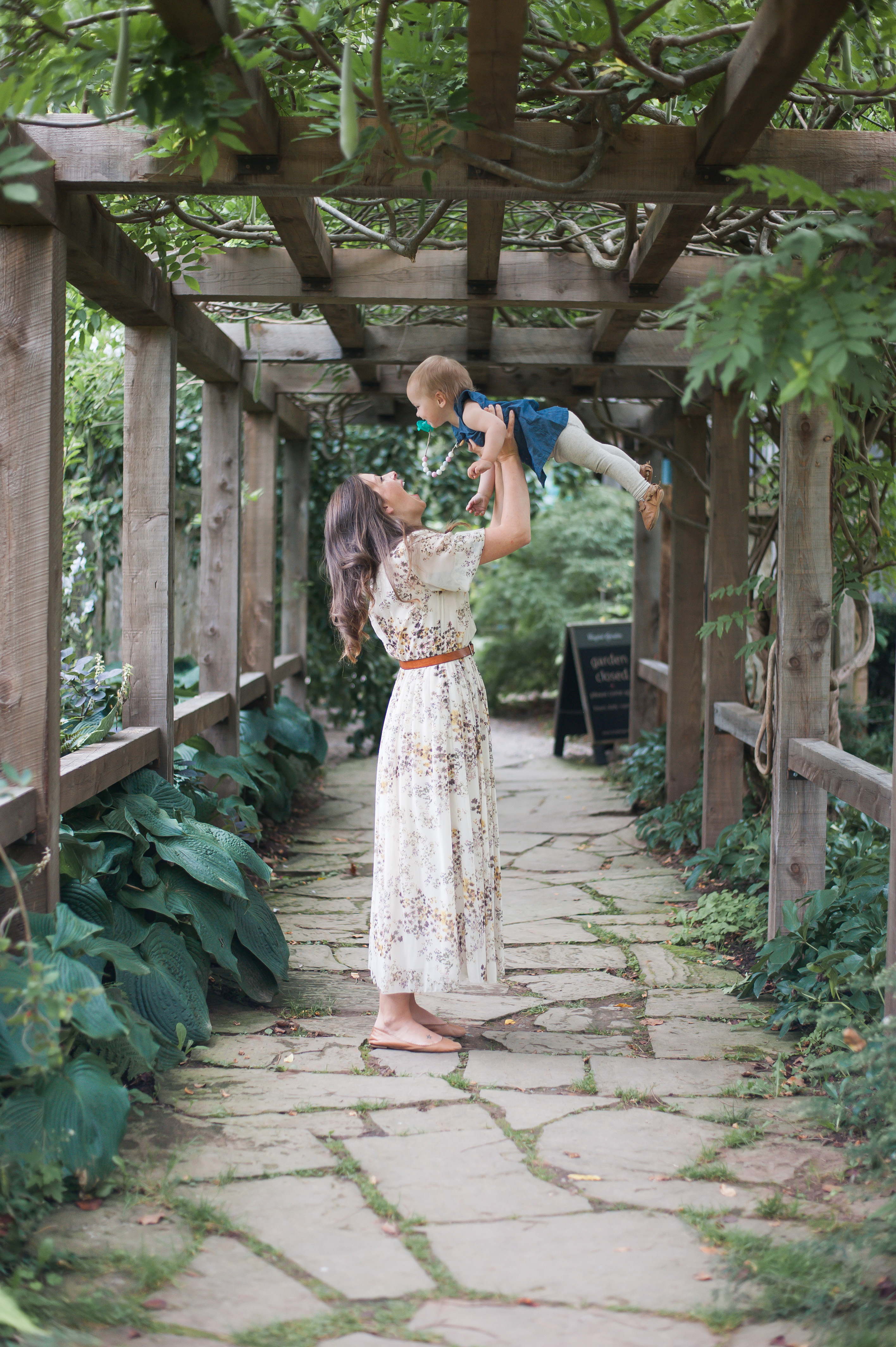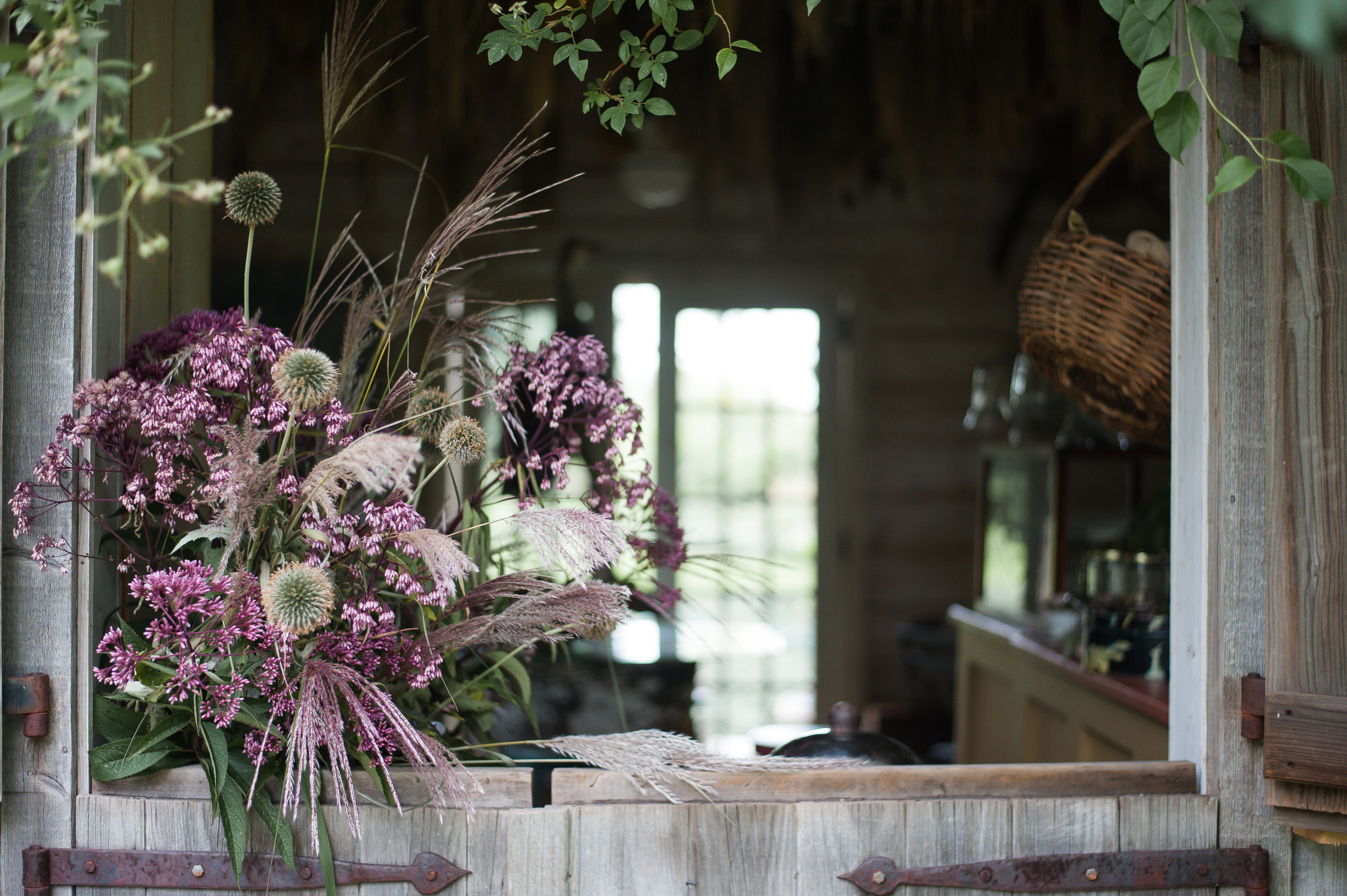 We put Aubrey in daycare for the day because we always like to visit places and feel them out before we bring Aubrey with. But,now that we've been, we will definitely bring him next time. As soon as Aubrey was at daycare we hit the highway with a mission. Rob's friend had just opened a 4th location of his popular barber shop in Kentville (20 mins from Tangled Gardens) and was due for a haircut. We were going to head there first and then spend the afternoon at Tangled Garden.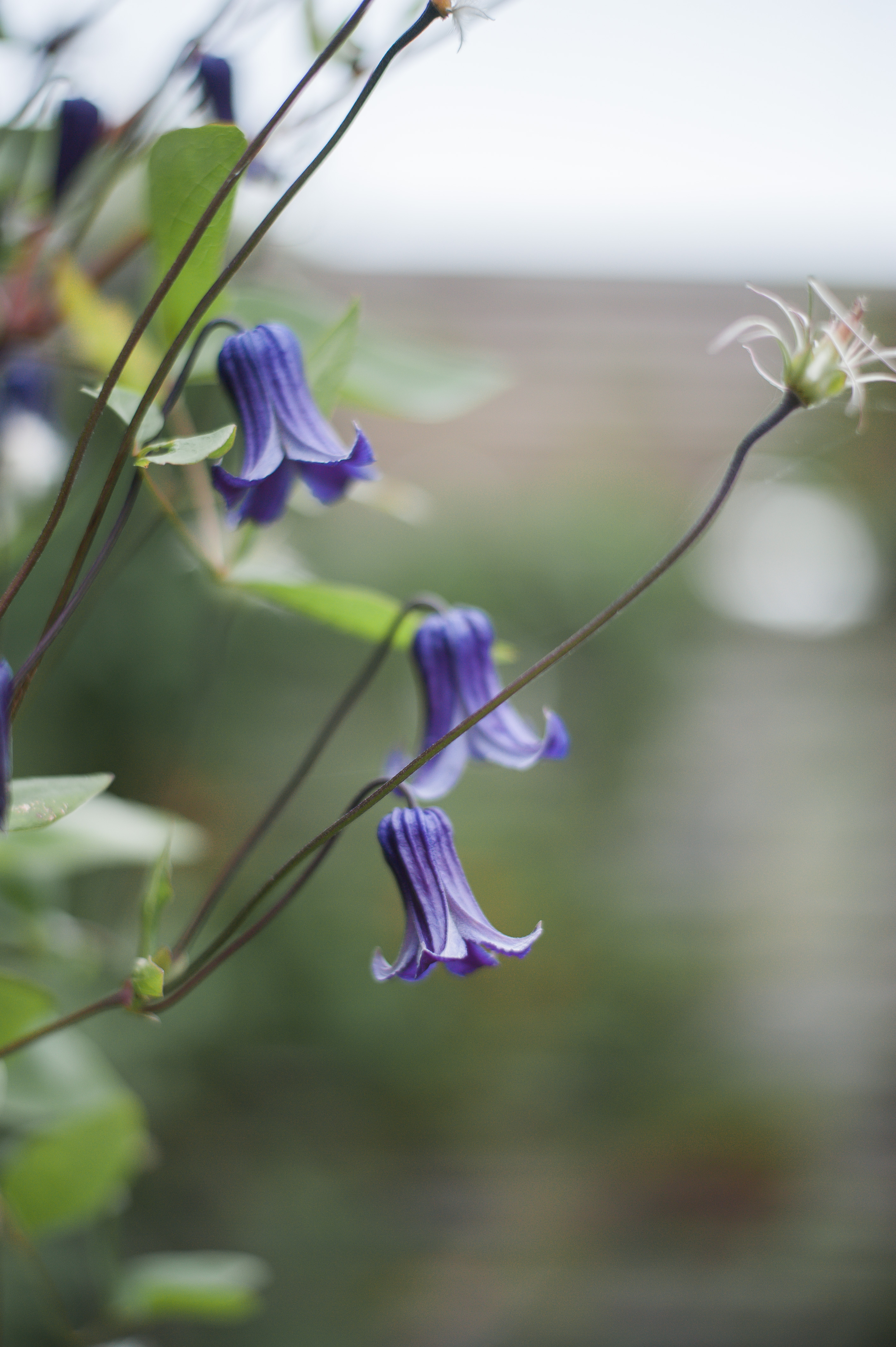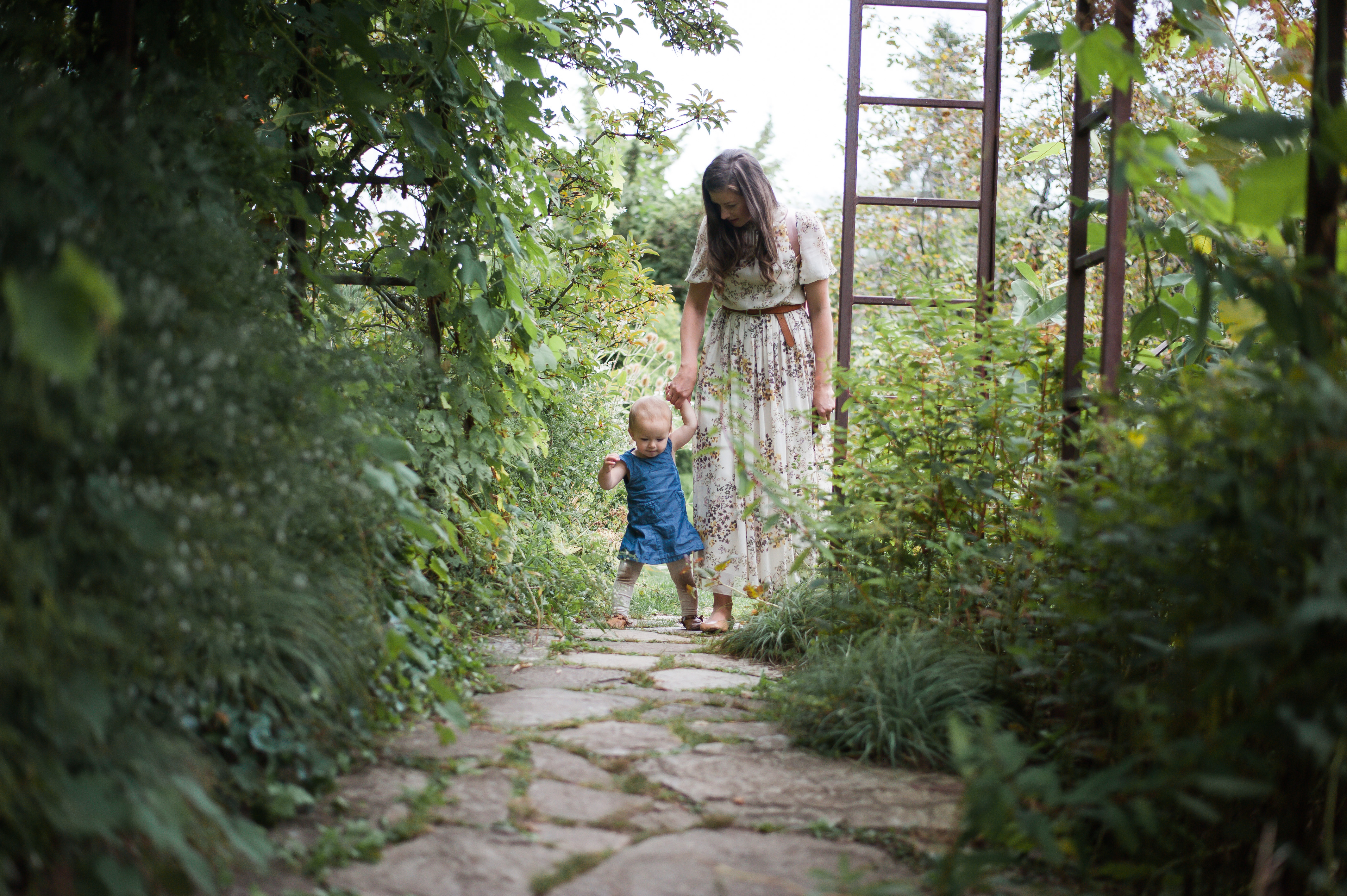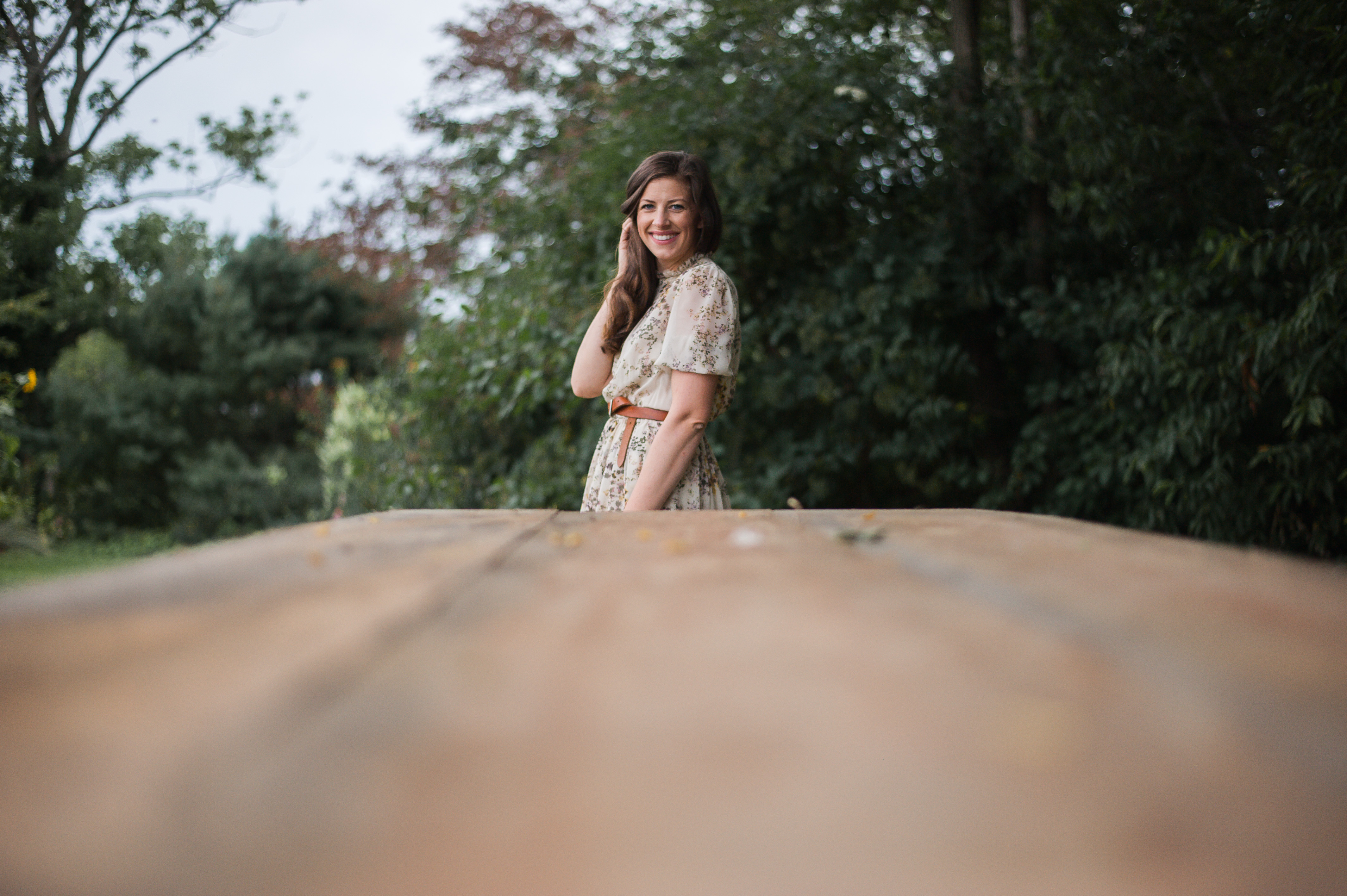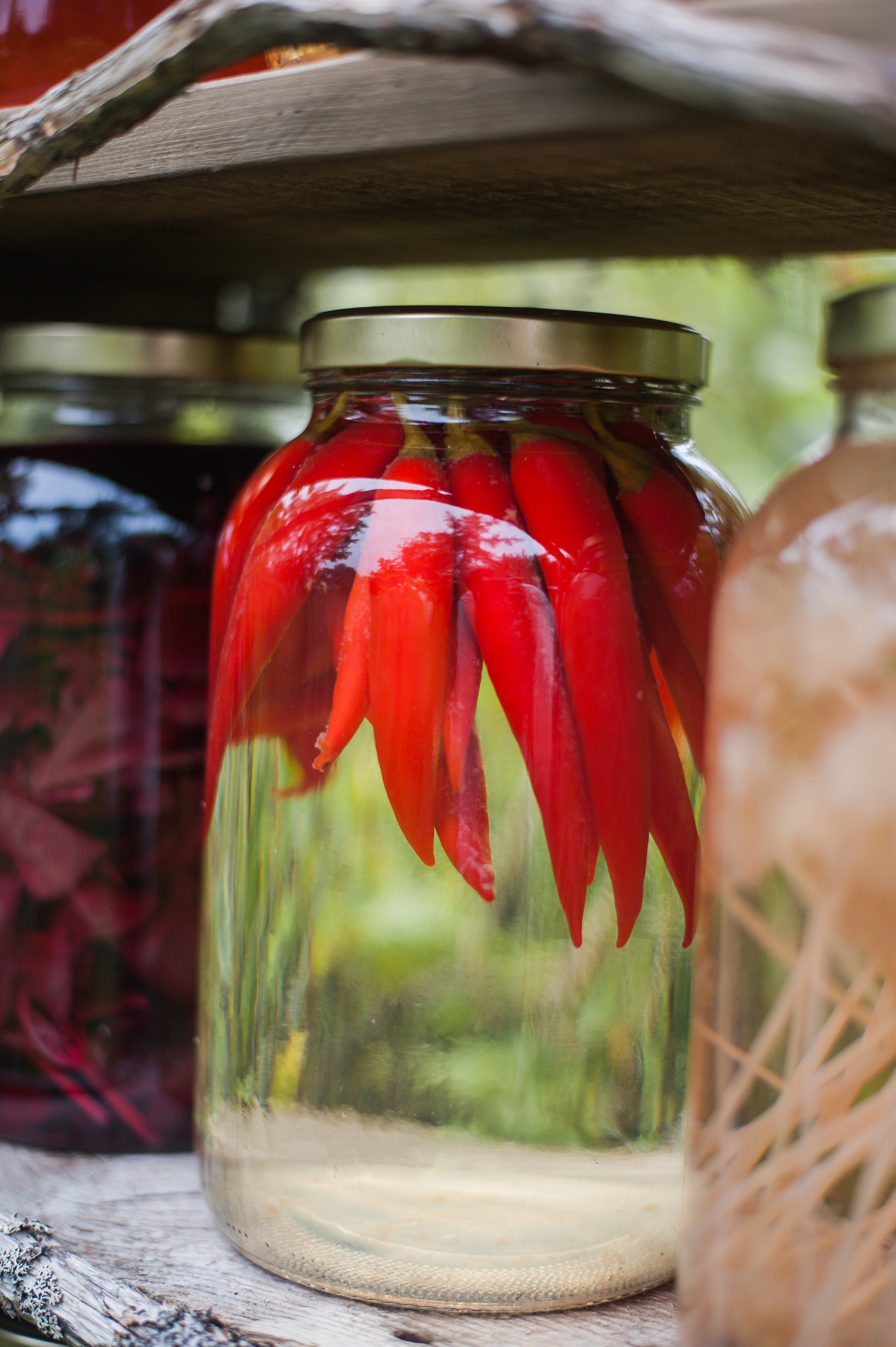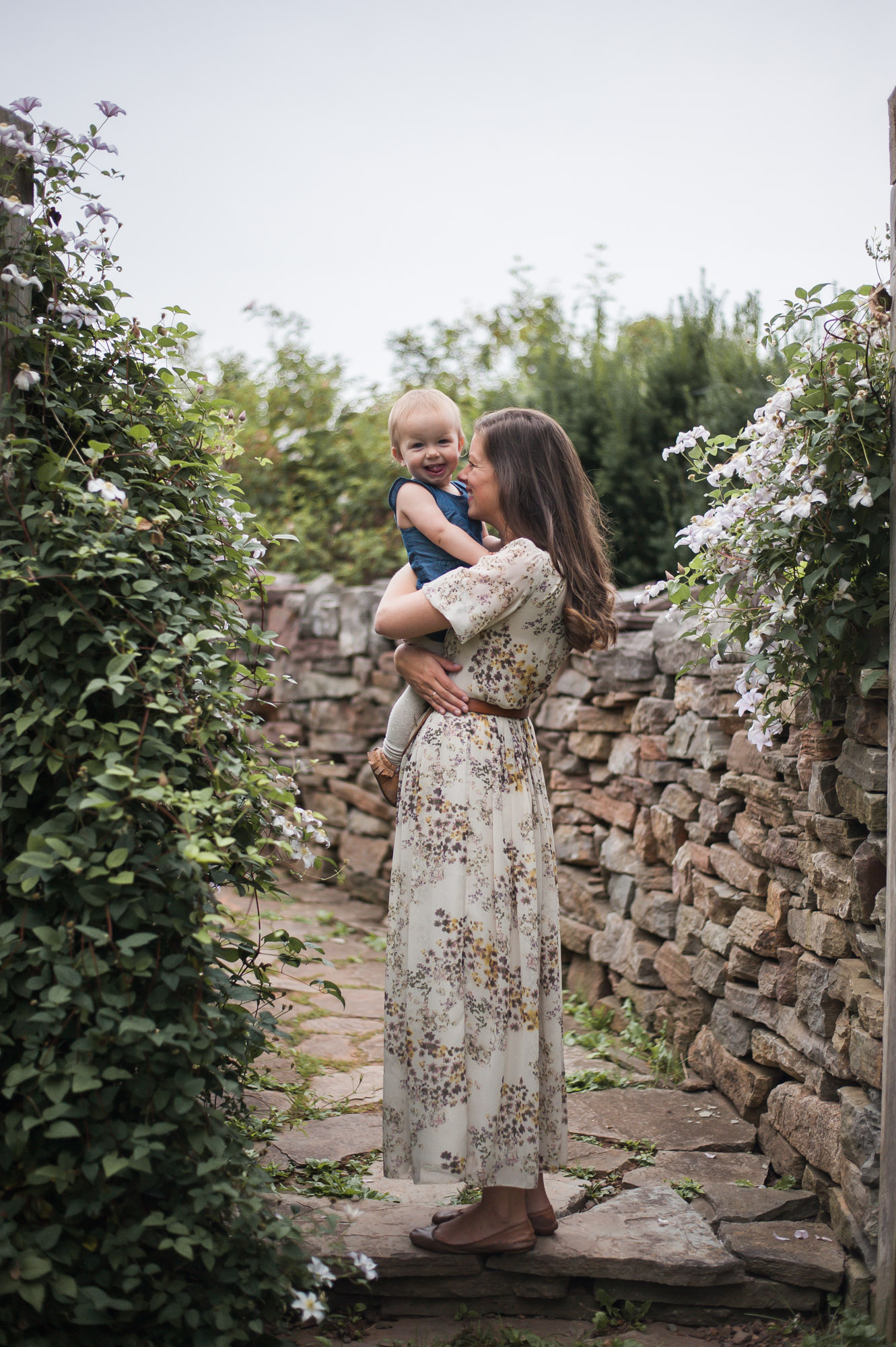 When you walk into the gardens its an overwhelming feeling of being in England and to be honest, I almost felt like I was in a scene from "the Secret Garden" my favourite childhood movie. You then walk into the shop where you are overwhelmed by beautiful drying flowers hung and placed literally everywhere. It's a good overwhelming feeling, almost surreal. There they have their homemade jams, chutneys, and syrups made from what they produce in the gardens. you could test some of the best sellers and they are SOOO good. A perfect little stocking stuffer.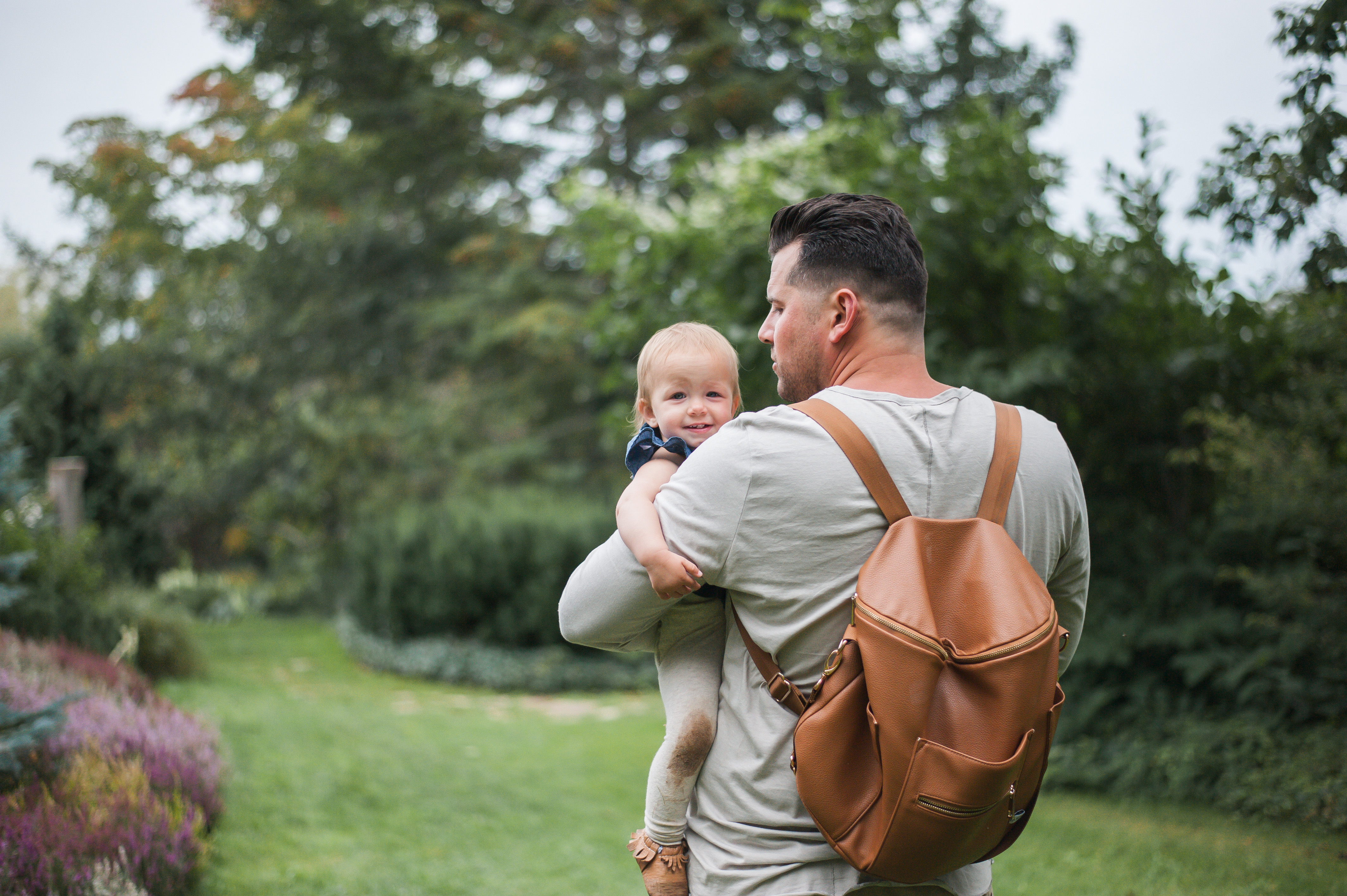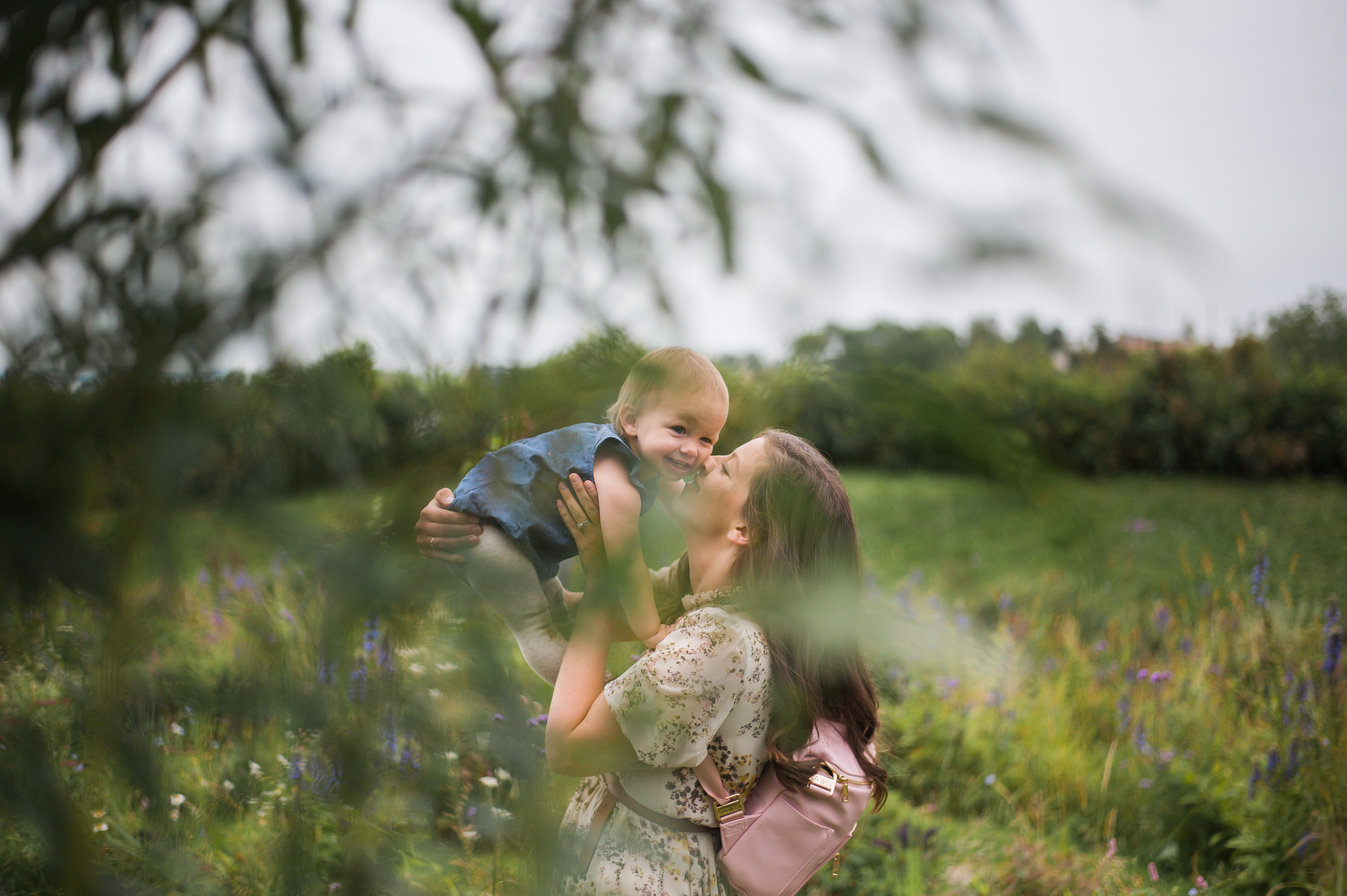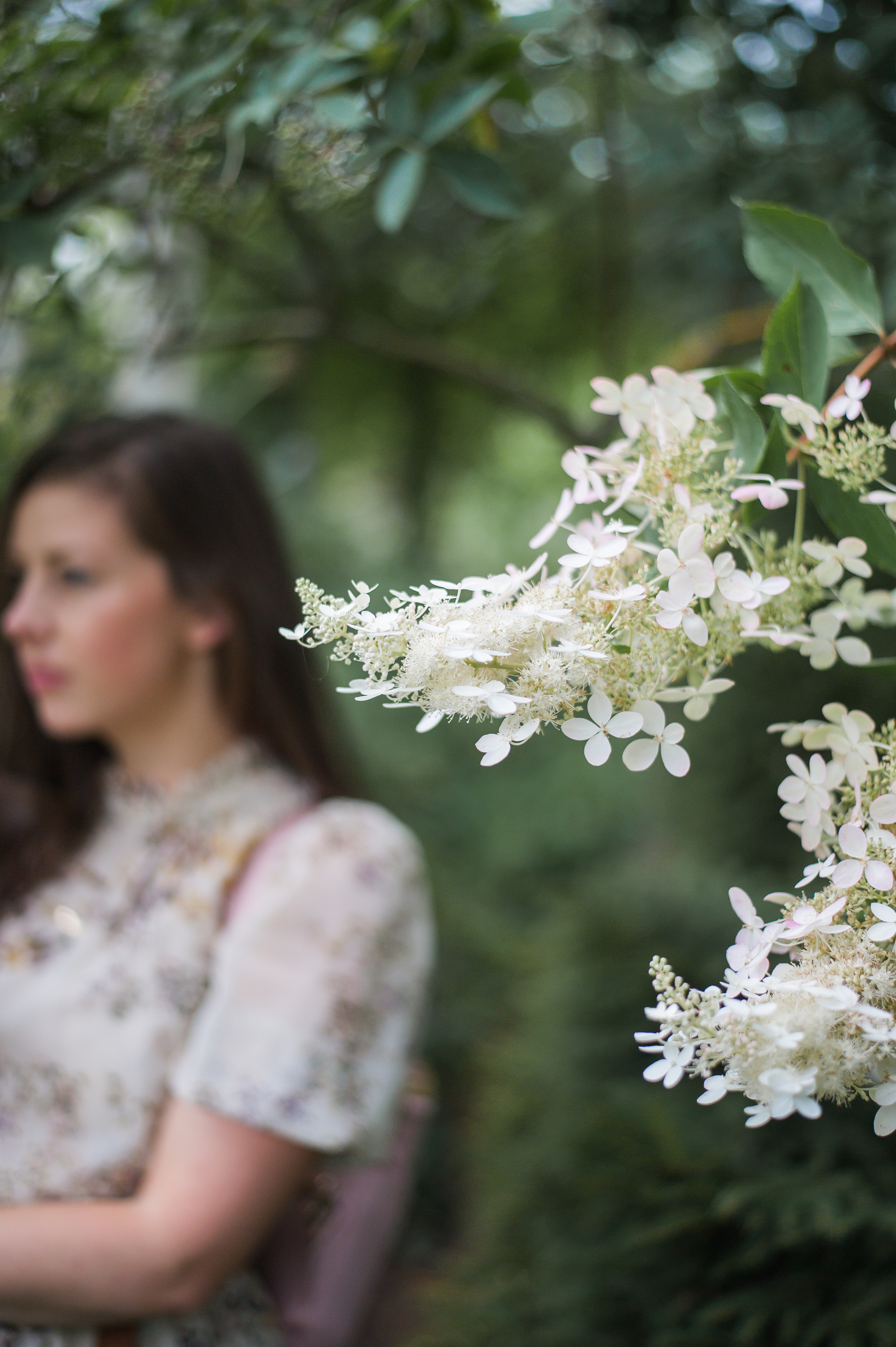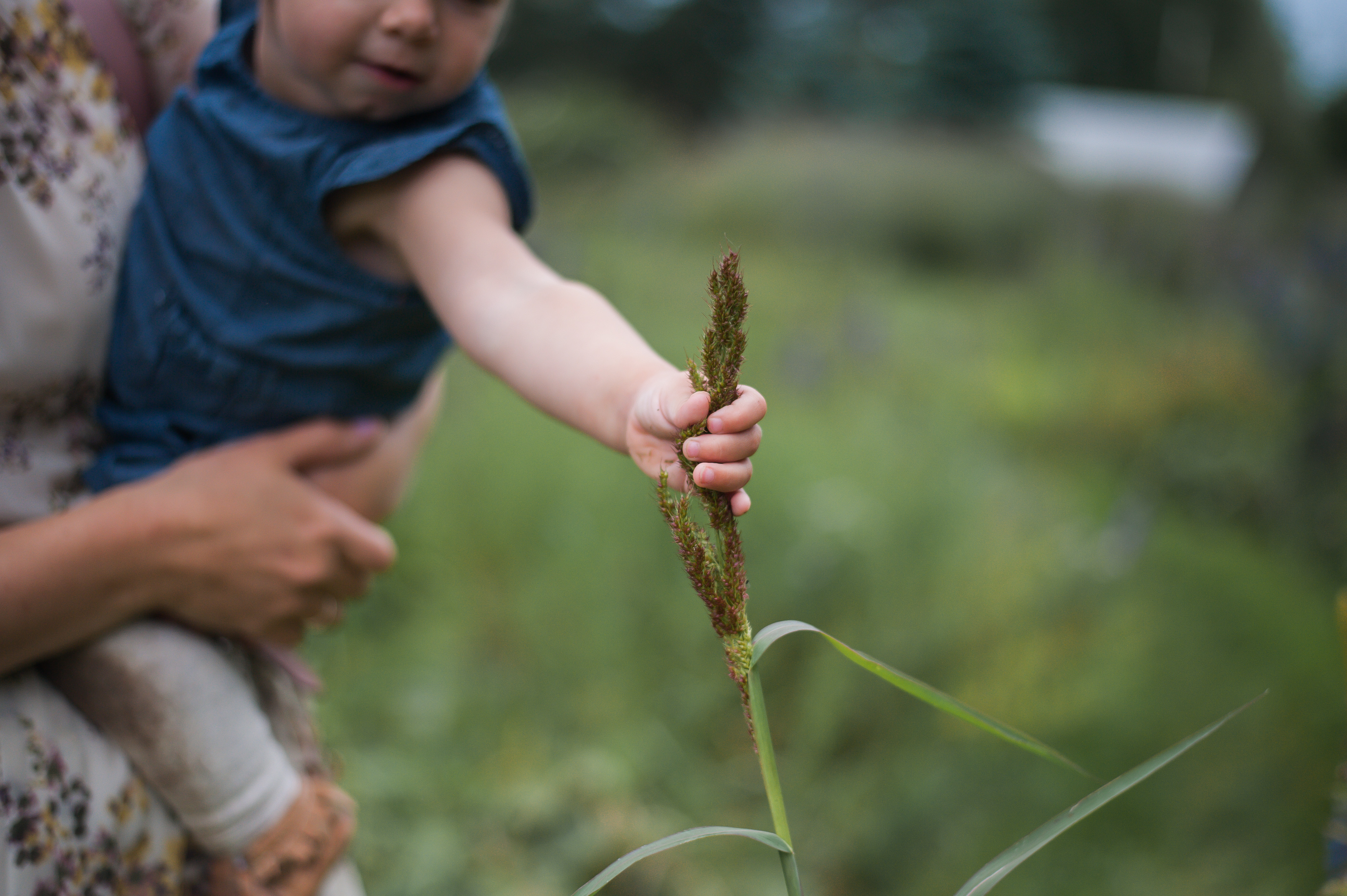 Once you paid for entrance and started to explore the land, you were presented by the cutest little shed like tearoom with a little bistro set on a small covered porch and beautiful flowers everywhere you went. Poppy, becoming busier and more independent, demanded to walk. So, we let her do her thing, even if it meant getting a little dirty. That's what being a kid is all about isn't it?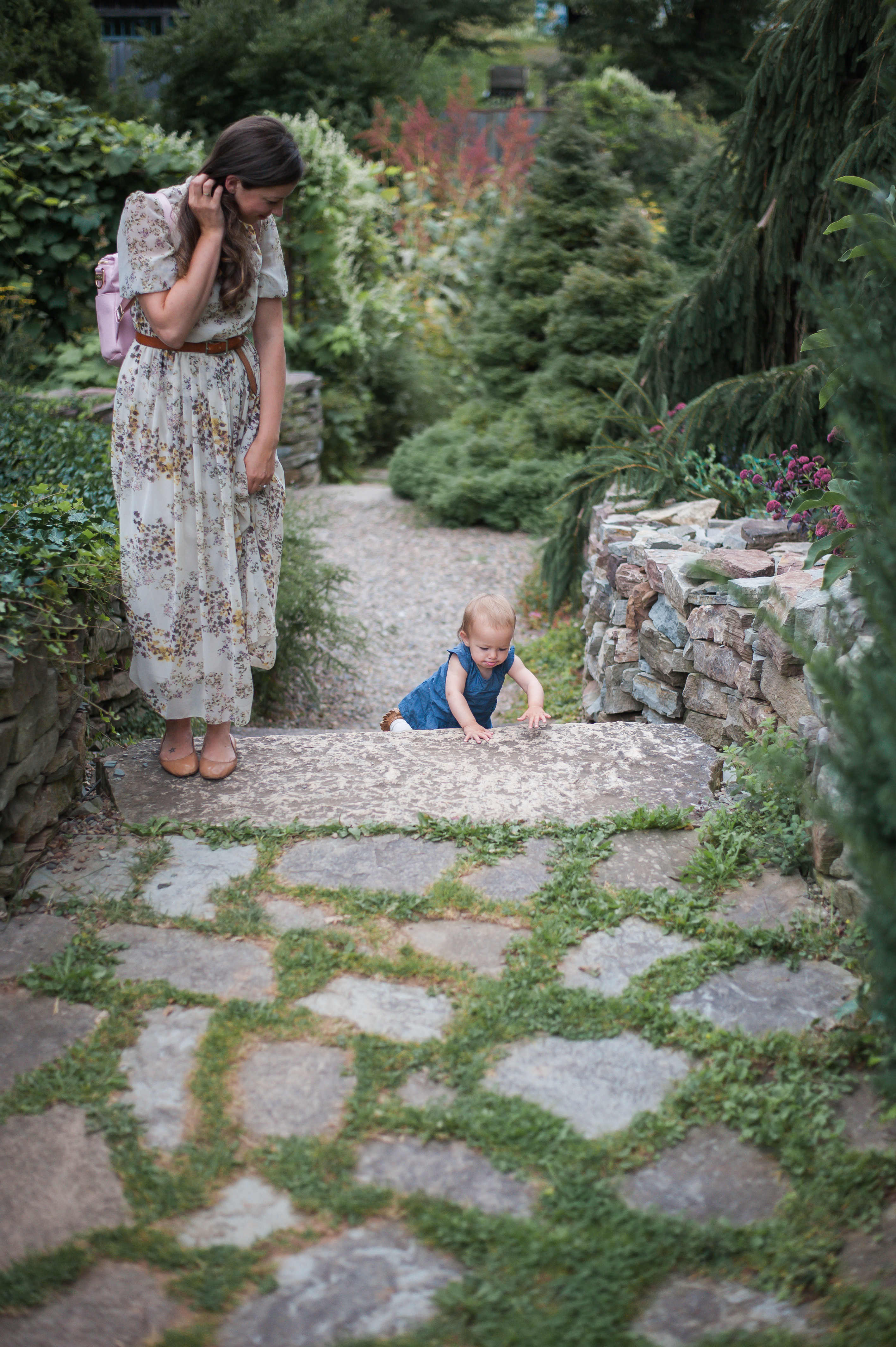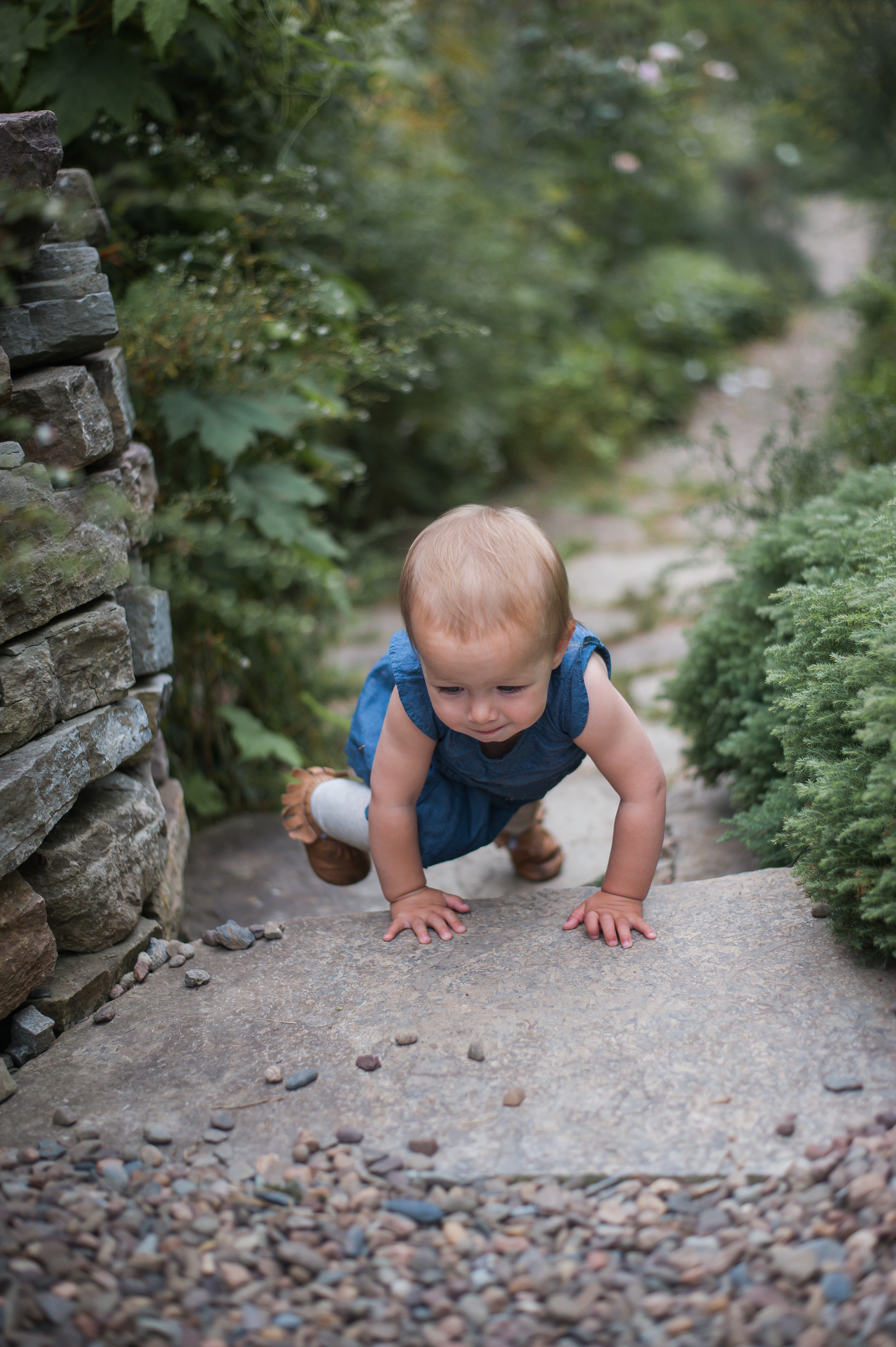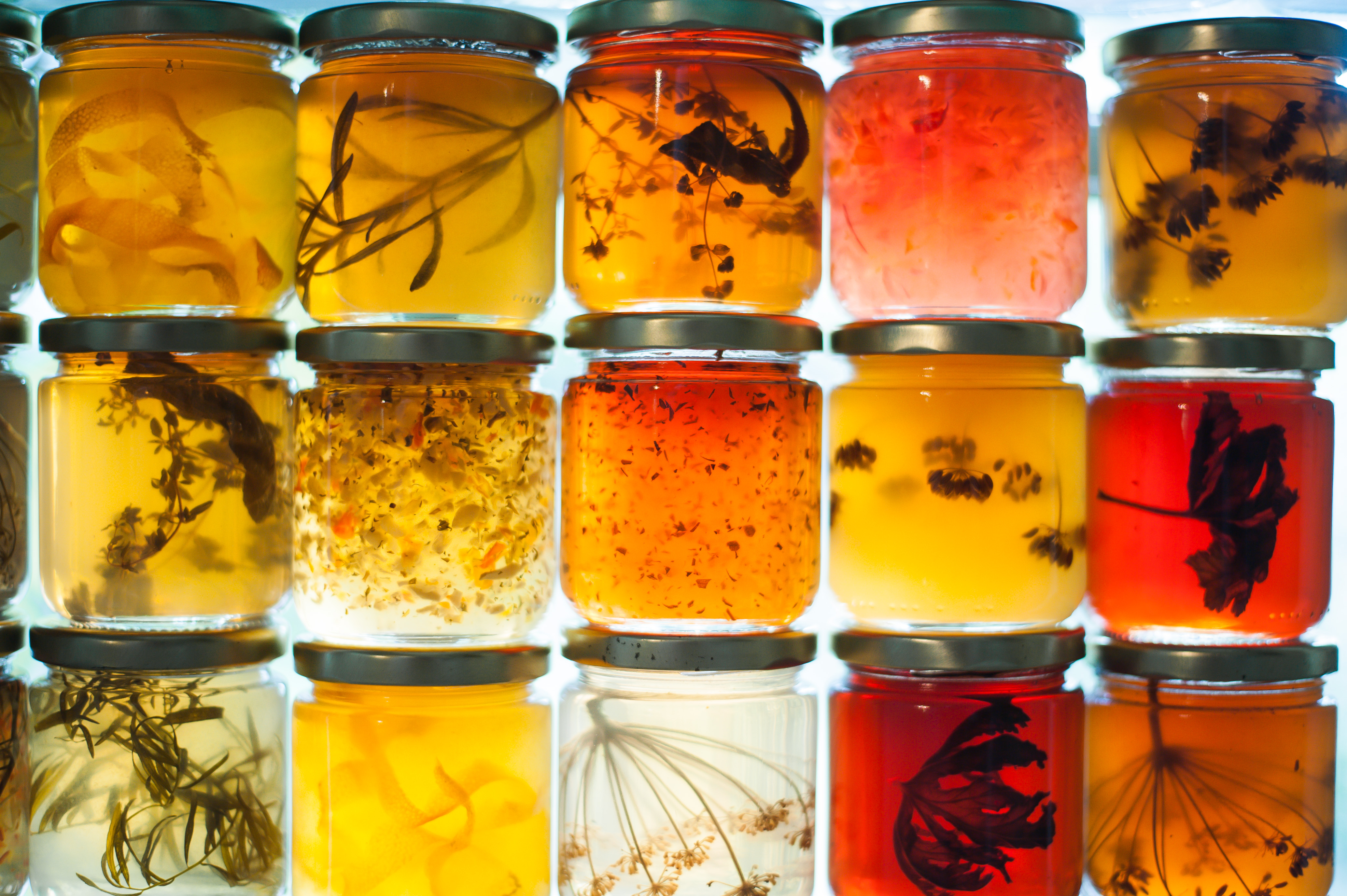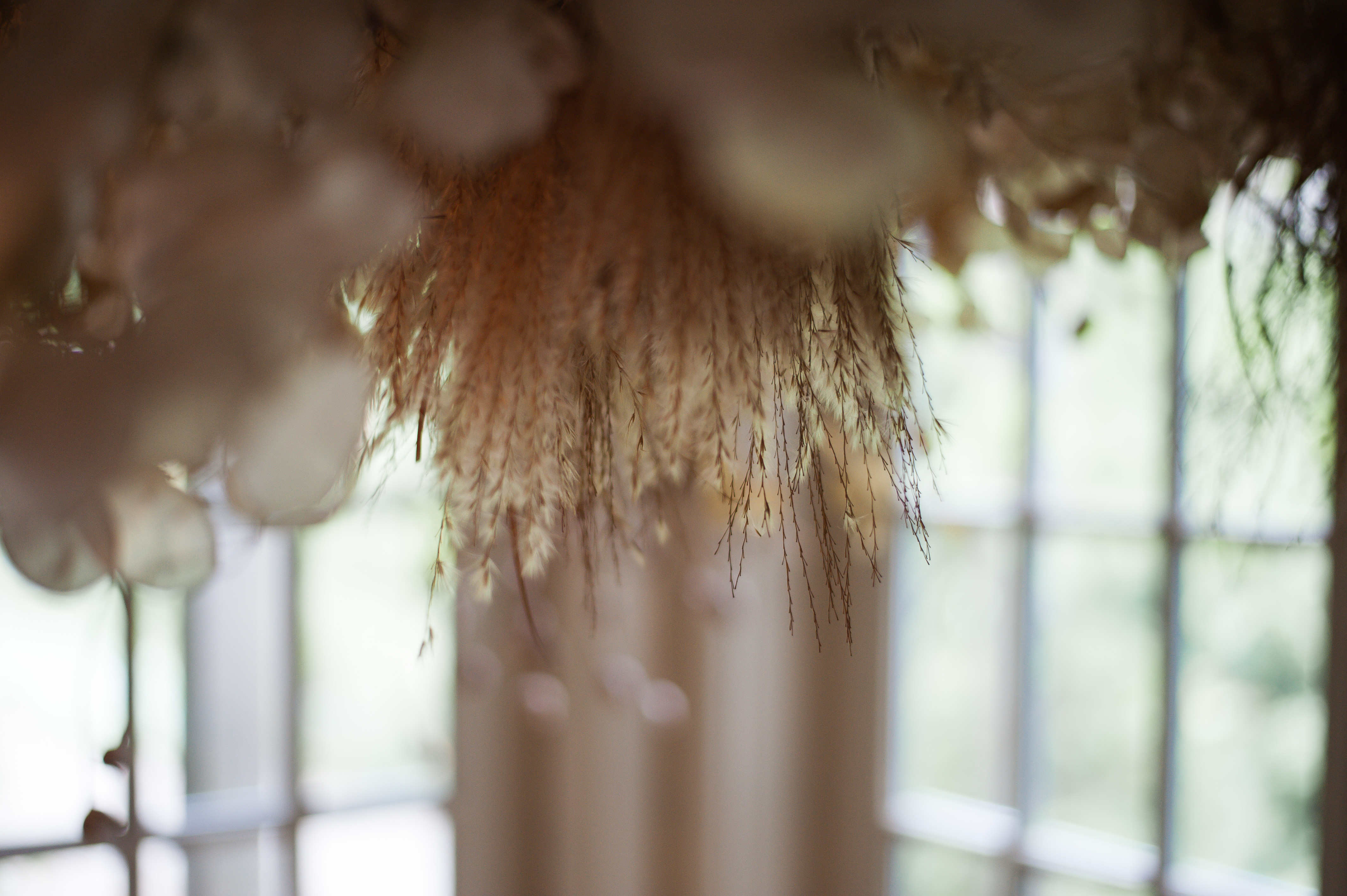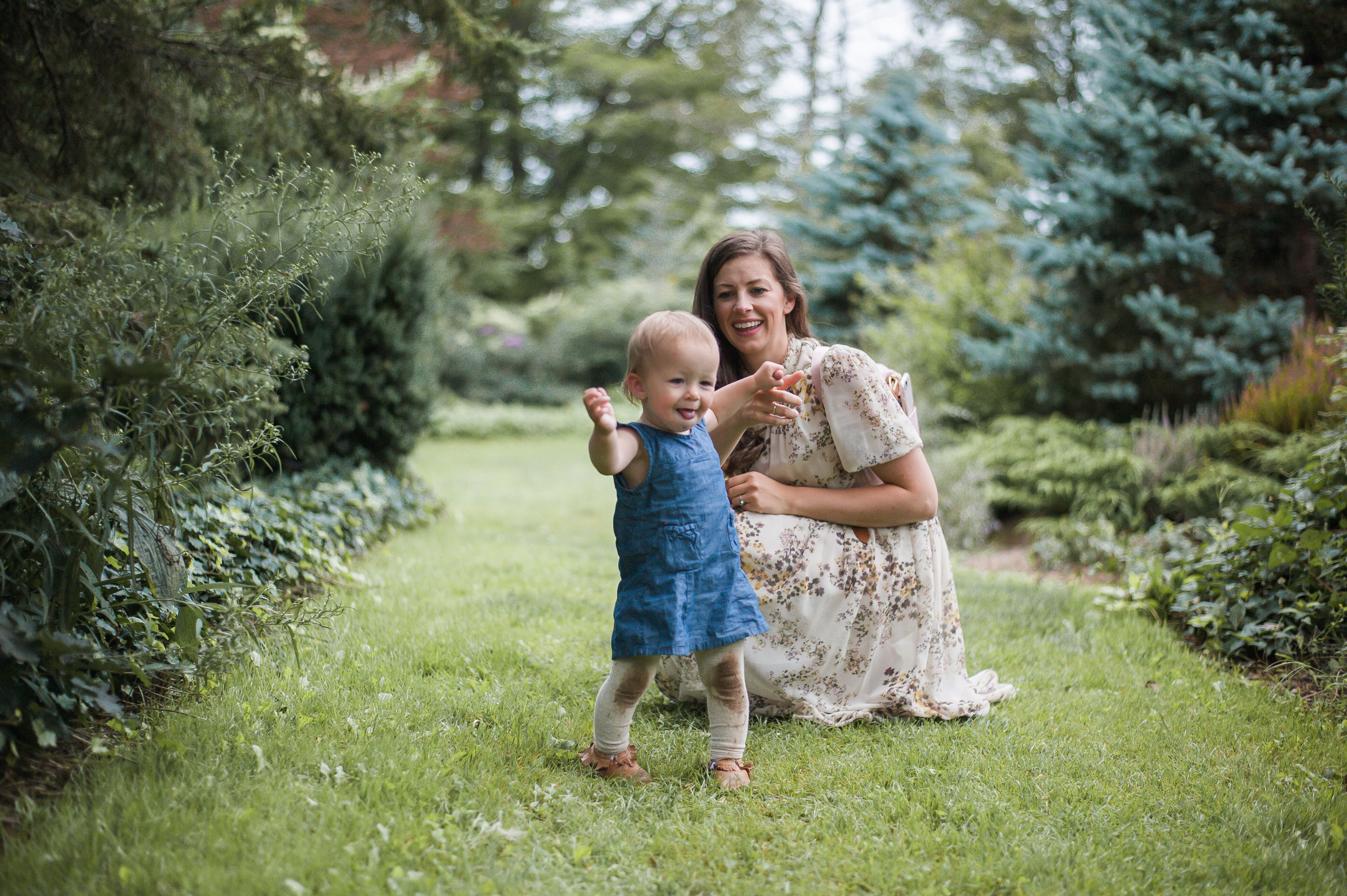 I think my favourite part of the day was when Poppy decided to just go for it and walk towards Rob holding my finger as she determinedly stepped forward there in the gardens. She let go of my finger, mid step and we thought that this was it, she was going to walk. But, as that foot hit the ground so did the rest of her. Wouldn't that have been so cool though? for her firsts tips to be taken is such a magical place?
If you are planning a trip to the Annapolis Valley, this needs to be on your list to do. It doesn't take very long and the treats themselves are worth it. We are wanting to go back next month when the leaves have changed. thats the great thing about a place like this. each time you come, the colour will be different, the flowers in bloom will be different and you can take in all the newness.