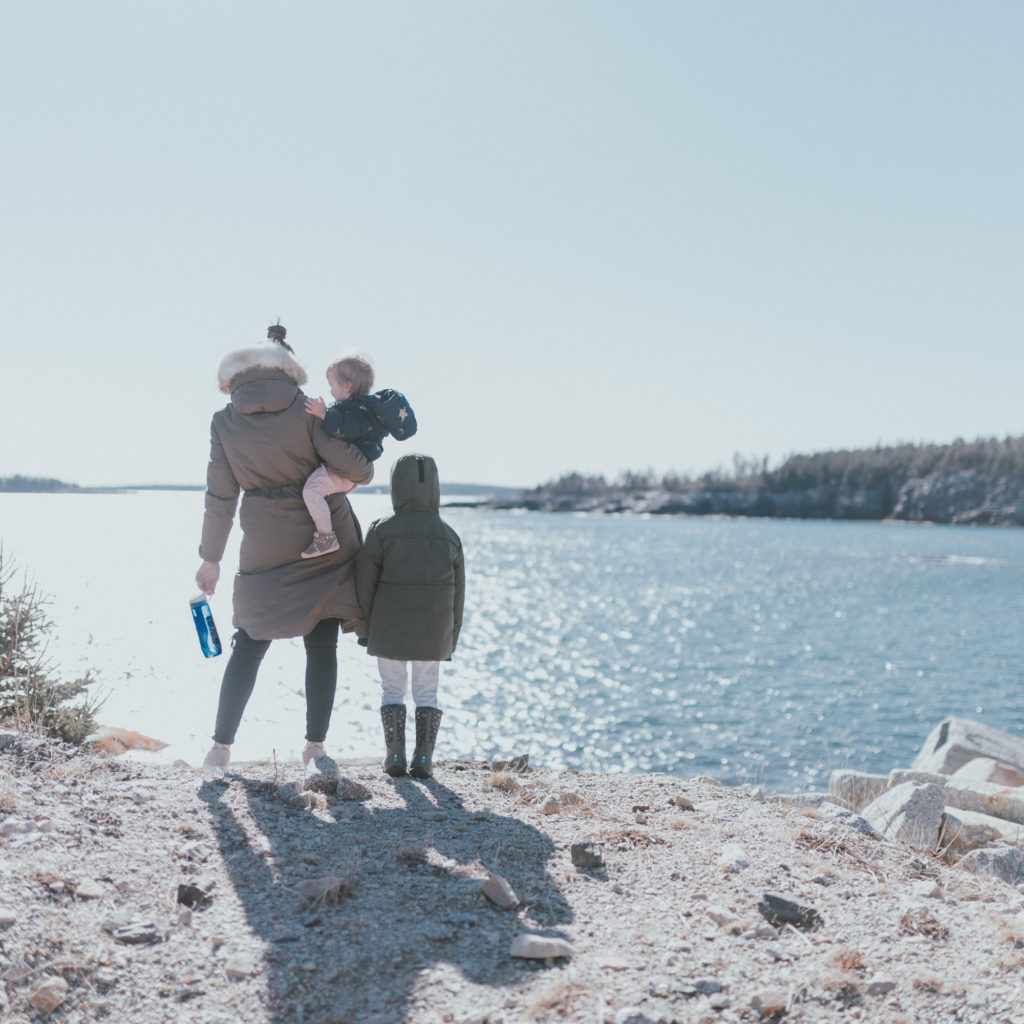 Recently, I was asked by a close friend due with baby number two, what products I would recommend that I couldn't live without during those first few months. Now that 21 months have past and I can really think about that question. There are definitely some great products that stick out in my head that helped me survive the switch over.
7 Things You Need To Survive Baby #2
A Double Stroller
When It comes to strollers, it is such a big decision, Kinda like buying a car. You want to know the safety, ease of use, max weight and size, price point, etc. But, what you may not think about is if you are going to have more than one child, look for strollers that can adapt with your growing family so that you don't need to make the investment twice. Our favorite is the Uppababy Vista which adapts to over 6 different configurations between single mode, to three kids. It was honestly a savior when Poppy was born as it allowed us to get out as a family while allowing her to sleep and Aubrey to have a place for himself. Read more about the stroller here.
Baby Wrap Carrier
This Is my #1 referral for any new mom, especially a mom about to welcome her second! A baby wrap is a scary idea to most as it looks too complicated, but once you get it, which is easier than you think, you will find it hard to go back to a regular carrier.We rocked the Solly Wrap all day, every day. Not only do wrap carriers help with things like milk supply and hip placement when the baby is a newborn, but the way it holds in your baby's limbs allows you to freely chase after a toddler while keeping your #2 safe and close. Read more about it here.
Back Pack Diaper Bag
When It comes to toddlers, they are unpredictable and you need to be prepared to be hands-free and hands-on at all times. That's why I swear by a diaper bag that stays right where you put it with minimal pain. Bookbags are the best for this and we swore by our Fawn Design diaper bag. See our full review here with a cute appearance of newborn Poppy.
Breast Pump

To survive being a mom of two you NEED help. But, with a strict feeding schedule, that can be hard not only on mommas head and boobs but also for baby. Pumping is such a great way to pass the baby to your significant other or family member to take care of so that you can enjoy getting out of the house for longer than an hour or even sleep for a few hours throughout the day. We love the Medela freestyle as it allowed me to throw it into my bag and go. But find one that suits your lifestyle and price point. Read more about the Medela here.
Sleep Nest
We are firm believers in co-sleeping as it not only allows for a bond to be created with the baby but also makes night feeds easier on mom. With Poppy, we tried out the Dock-a-tot which not only helped give her a safe nest in our bed at night but also became the perfect item to tot along for naps or just a place to hang out throughout the day in the beginning months so you can keep your eyes on your toddler. Now there are many other companies popping up who make these 'nests' that fit your aesthetic and price point. We would recommend leaving the bassinet at the store and investing in one of these instead. Read more about the Dock-a-tot here.
Breast Feeding Friendly Tops
When it comes to having two littles and successfully breastfeeding, quick easy access is the key. Make sure you deck your closet out with awesome flowy, easy to breastfeed in clothing. My favorite were Boob Design for basics and Mayarya for more dressy pieces. But, I also shopped a lot at stores like free people for flowy tops that not only were easy access but could also work as a nursing cover in public. I tagged a few of my favorites below.
Great Nursing Bra
the last thing you need to survive the transition from 1 little to two, is a really great nursing bra. You don't want to lose your cool midday because you just can't handle your bra anymore, especially with some extra baby weight on. Until about 4 months postpartum, I swore by my Bravado Nursing bras and tank tops to give me the support I needed but also be so comfortable and light that I would forget that they were on. These H&M ones were also awesome and very similar, and a much better price point.
Want to shop some of these items for yourself? See below for links to them all 😉 and good luck mama, you got this!