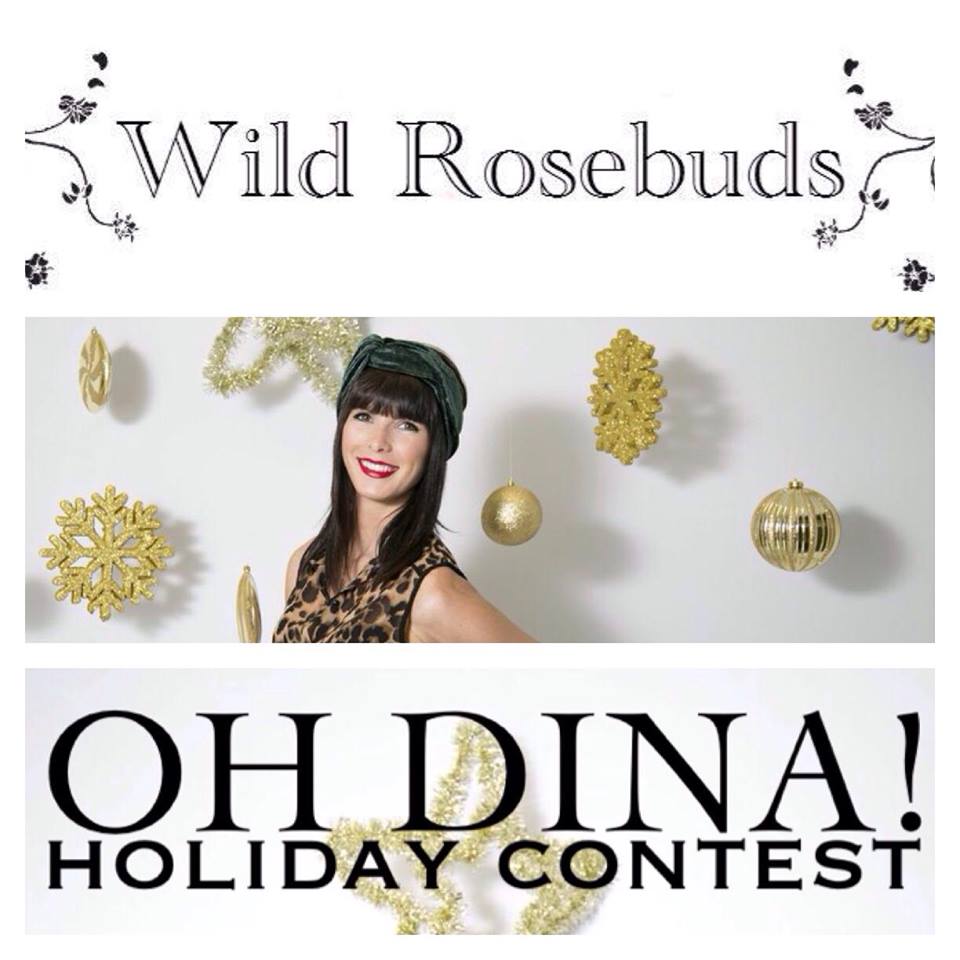 Wild Rosebud's Blog and Oh Dina! have teamed up to bring you an awesome giveaway!
Oh Dina, owned by my friend Nicole, is a millinery and hair accessory Company lovingly handcrafted in a wee studio in Halifax.  The pieces are inspired by vintage femininity while fusing modern elements and unusual millinery techniques. The line features fascinators, headbands and accessories that possess a one of a kind individuality. Through a wide variety of luxe materials such as freshwater pearls, horsehair millinery braid, and vintage lace, Oh Dina! pieces are the cherry on top for any occasion.
Nicole's amazing pieces have been seen in many wedding and fashion magazines across Canada. Now you get a chance to rock one as well.
The draw is to win a gorgeous crushed velvet forest green demi turban as seen in the picture above. You can enter in 2 different ways:
comment on this post below with your favorite Christmas memory
post a picture of what Christmas means to you on instagram and tag us as well as #wildrosebudchristmas
Use both entry forms to double your luck. Entry closes next Friday December 20th,2013.
Good Luck,
Katie Rose xo