[soliloquy id="6517″]
Wearing:
Old Navy Dress and ballet flats, Cole Haan Purse c/o (similar), Forever 21 Jacket, Aldo Boots c/o (similar), Envy purse (similar)
I love a great floral dress. It can take you so many places and when you are busy running around with Kids, you may not have the time to change from one event to the next. The floral dress will save the day. I can attest to this!
If you follow me on Instagram, you will know that I am gearing up for a post about being more productive when working from home. I won't go into too many details, but one of the things I am putting to the test, is getting dressed and ready for work each morning as if I and heading to the office. So, knowing I had to work from home all morning and head to an event with Amazon in the afternoon, I got ready and threw on an outfit that I could wear for both.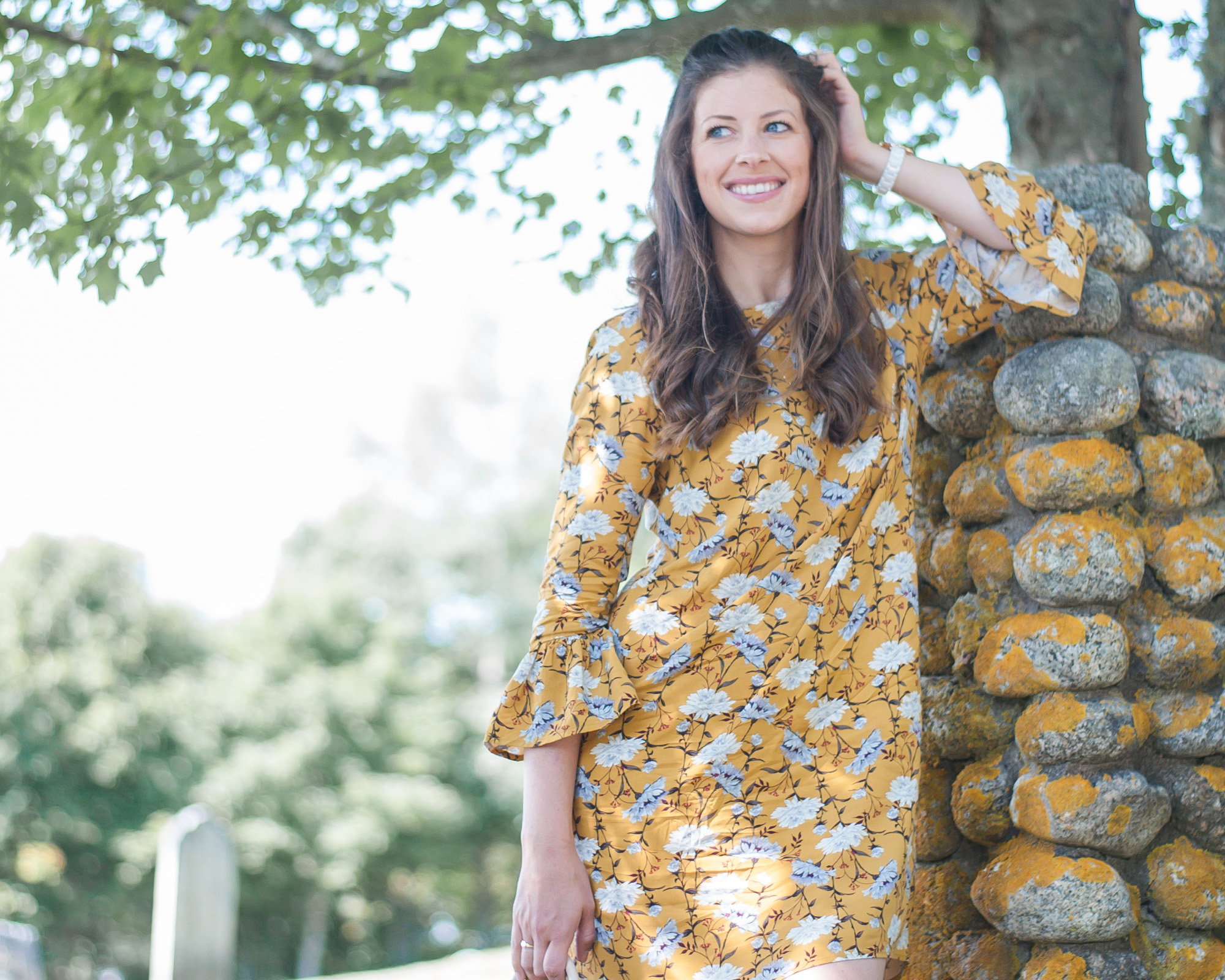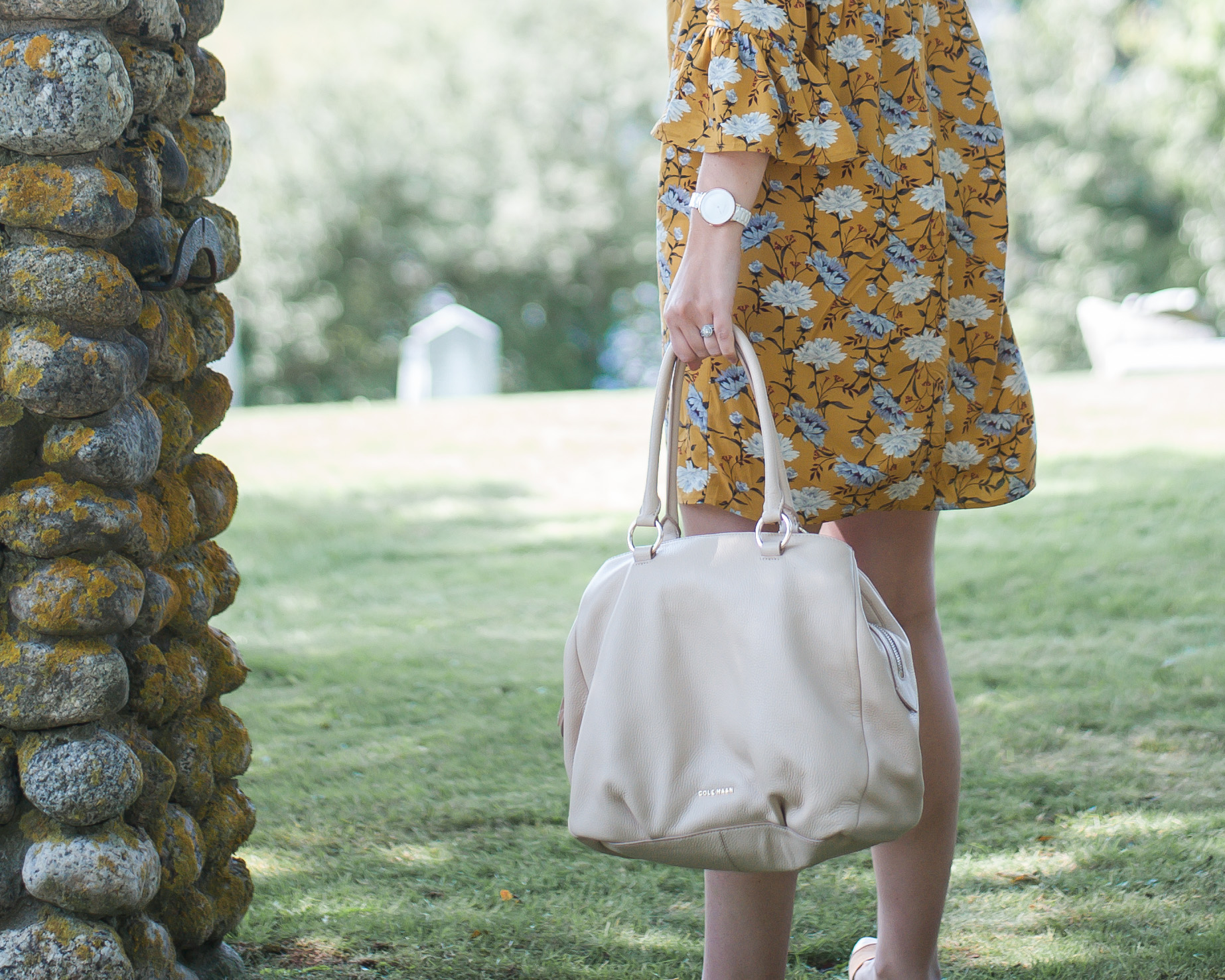 Old Navy is one of my 4 places I go for fashion for the whole family, and recently with their 50% sale, I fell in love with this dress which I think worked out to be like $15 dollars. Its a perfect transition for Fall, but once I got it, realized it actually could be worn a bit dressy as well.
I wanted to put the dress to the true test, so wearing it all day while I worked and had a coffee date with my husband, I threw it on with a pair of cute Old Navy flats that I also picked up at the sale and one of my old light coloured bags. It was a warmer day than usual, so having my legs bare worked out well. The colours of the outfit screamed Fall and thats all that mattered to me 😉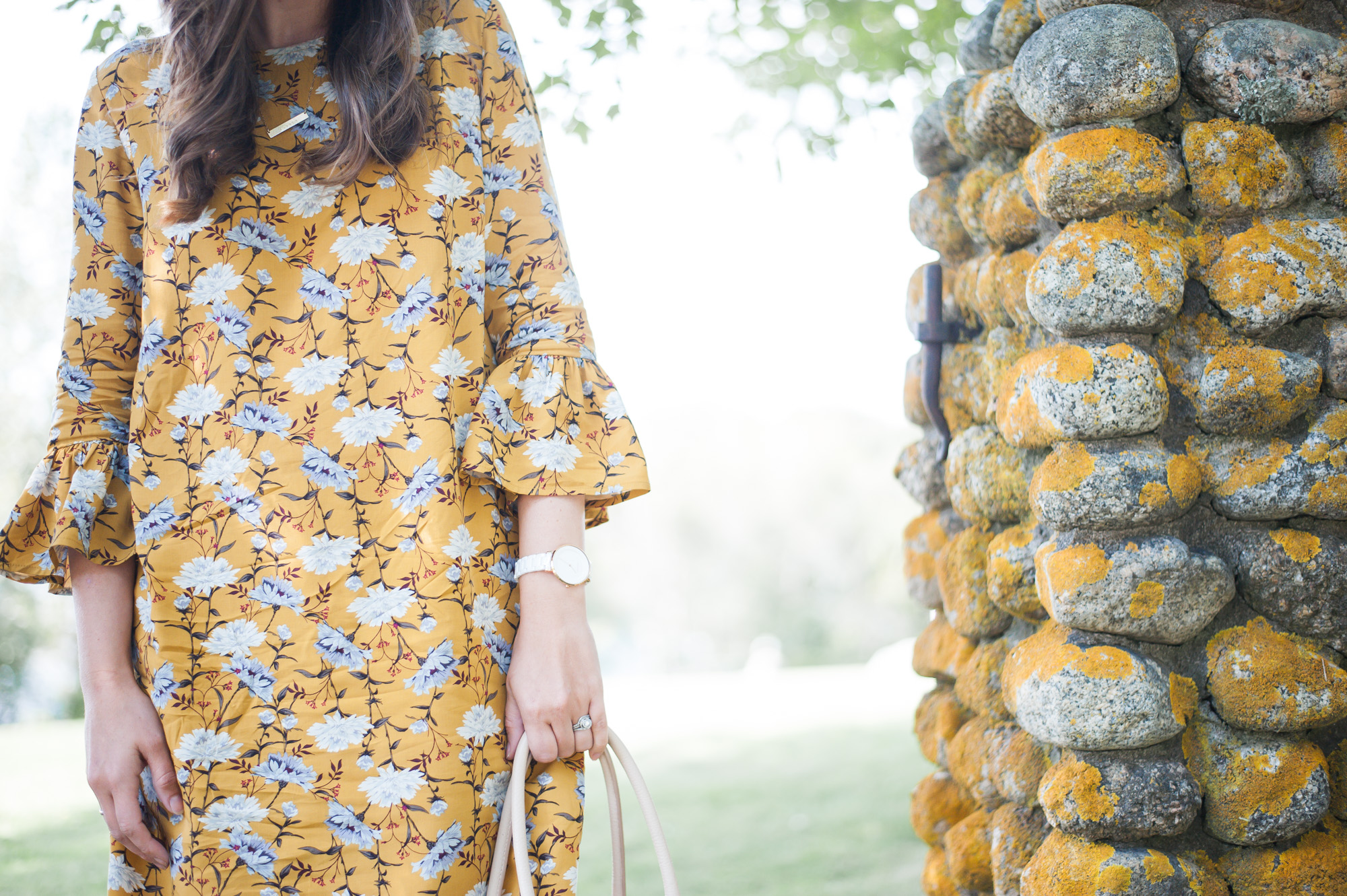 But, once it was time to head to the event, I threw my Faux leather moto jacket, some fun chunky heeled boots, and a smaller black bag into the passenger seat and headed to the city. The way I always think about dressing up a floral dress, is thinking about the event. For a wedding or a fancier occasion, go girly with your shoes and accessories. Pair the dress with a great stiletto or strappy heel in a nude or light colour and a simple yet elegant clutch. With an event like I was heading to or for drinks with friends, dinner out, etc. Thats when you pull out something totally opposite. Nothing makes a floral dress turn edgy and appropriate for night like a dark coloured ankle bootie, a leather jacket, and a great bag to match. Because the dress was that golden mustard yellow with black in the pattern, I went for black and gold accented accessories and it actually worked perfectly. I had just enough edge for the event but still felt pretty with the florals.
The event it self was really fun and I was able to learn so much about Amazon, As a frequent shopper of the site, it's always our first stop for pretty much everything. But, as a blogger, Amazon has a whole other world I didn't know about. So, stay tuned for me stepping up my amazon purchases even more. xo