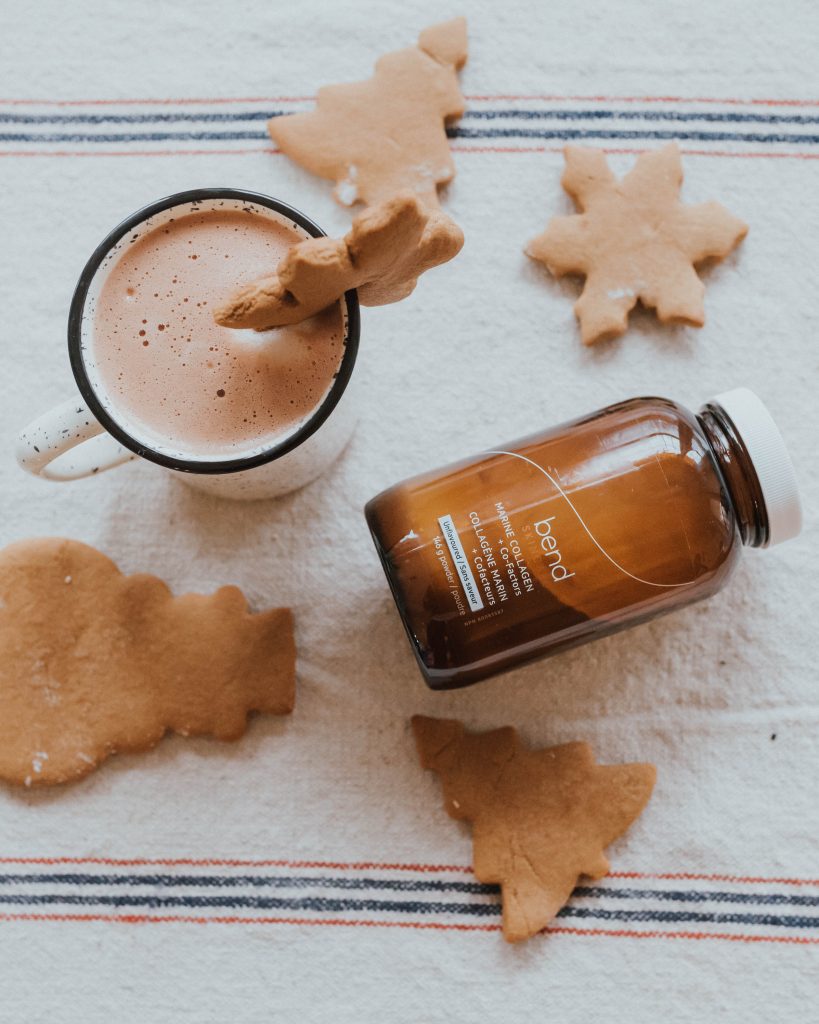 As parents, our winters consist of how often the kids can convince us to make them hot chocolate. Usually its a bargaining chip to get them outside in the cold months. We tell them to go play outside and when they get back in, I will have a mug of hot chocolate made for them. 
Of course, we gravitate to the quick fix premixed powder that is full of all of the yucky stuff that affects Aubrey. So in leu of that I started to experiment with super food powder Cacao and making a yummy homemade sugar free, dairy free version. I'll share that one soon. But as we tested out measurements for sweetness etc, I decided to take one of Aubrey rejected mugs (said it was not sweet enough) and added in some of my Bend Coconut Collagen powder. I swear by it for keeping my hair and nails strong along with all the inner body benefits of collagen, especially as I'm nursing. I am always trying to find new and exciting ways to add it into my day besides just mixing with water. You can check out my Matcha Latte here. 
In saying all of that, the Hot Cocoa tasted AMAZING, and on the colder days when I'm already making hot chocolate for the kids, or even as a little sippable dessert after the kids are in bed, its the perfect little indulgence that is not only giving you the benefits of Bend's Collagen but also the benefits of Cacao powder like improving memory, reduce heart disease, shed fat, increase immunity and a great source of energy.
Coconut Collagen Super Hot Chocolate
Ingredients:
Directions:
In a pot over medium heat or milk frother whisk together all the ingredients starting with  oat milk and maple syrup and then the powders. 
Pour into a mug and enjoy.