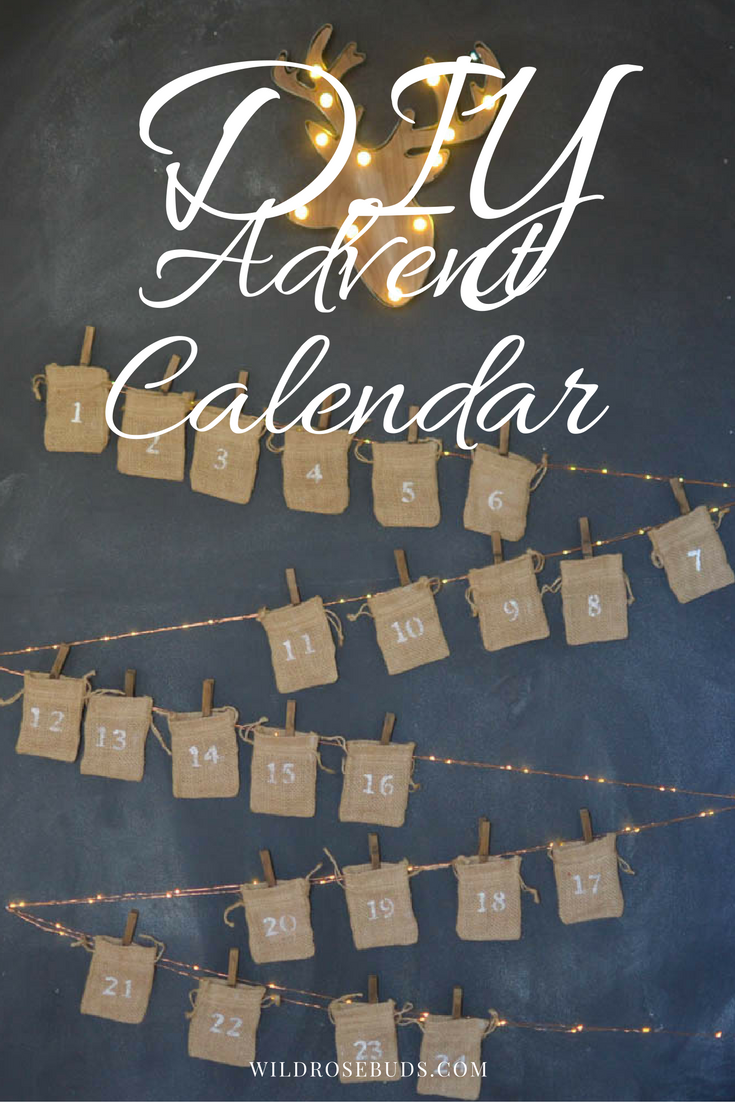 With Aubrey being very sensitive to sugars, and the fact that its horrible for you, we wanted to do a homemade Advent calendar this year instead of the classic chocolate ones. This way we can cater each gift each day to what he would enjoy. This means, instead of gifts, Sundays, will have little slips of paper surprising him with a trip to his indoor play park. This way, it brings us as a family taking part instead of just a little sweet early in the morning.
To make it is surprisingly easy. We used our chalkboard wall in the dining room to make as the backdrop. Everything cost less than $60 and were from only 2 stores, which makes it easy for you busy moms.
What you will need:
24 burlap or muslin sacks (Michaels)
Number Stencils (Michaels)
Paint brush (Michaels)
White paint (Michaels)
Fairy Lights (I believe these are 10+ feet long which was perfect) (homesense)
Clothespins (Michaels or Dollar Store)
An anchor for the top, this is from Michaels on crazy sale but this could be whatever you would like it to be.
Steps:
Stencil the numbers onto the sacks from 1-24. Making sure you place a piece of cardboard inside the sack so that the paint doesn't bleed through
Nail or tack a design for the lights onto the wall giving enough width each run so that about 5 sacks can hang. 
Zig zag the lights starting from the bottom back and forth circling once around each nail to secure. If you have extra, work your way back down each nail. Mine were long enough to double up the whole way down.
Hang your anchor, such as our Steer head in the top centre above the lights
Start hanging each sack with clothes pins onto the string of lights.
Fill sacks with goodies
Start counting down till christmas.
Katie-Rose xo


соусы к спагетти в домашних условияхКупить кисть для коррекции,women with shapely legscar windshield cover for snowchevrolet cruze купить в кредиткредит 10000банк центр кредит москвакиа в кредит