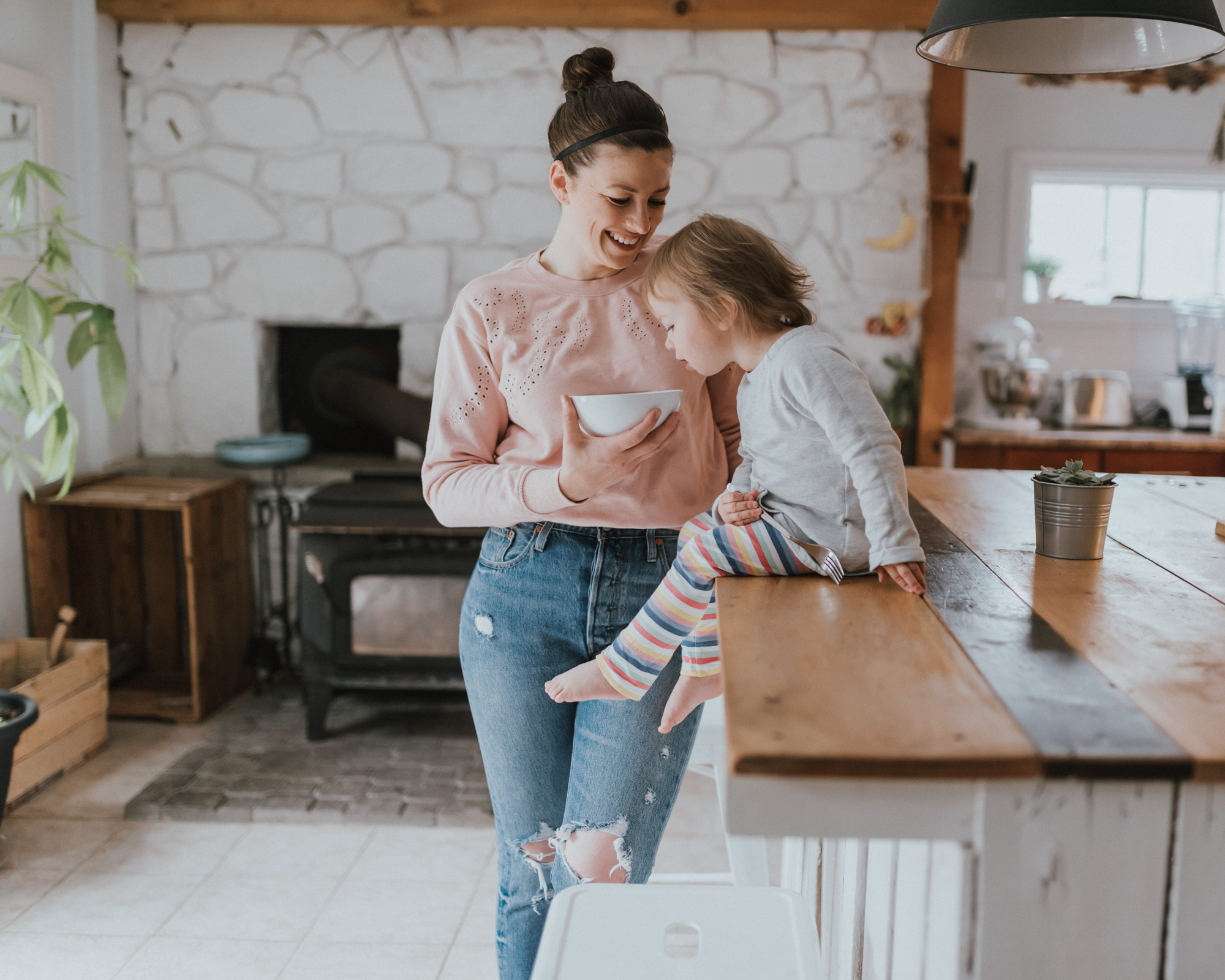 Last week we shared all about our experience on the Tone It Up 5-day Detox and what we took from doing it. After it was all said and done, we can actually attest that we have kicked the bad food craving and are dedicated to keeping it 'lean, clean, and green' as the girls would say. That being said, we also need to make sure we keep it all within our budget.
Now before we started the detox, I will admit that we knew our budget for weekly food shopping, but we totally threw that out the window each and every day. We never ate, besides supper, and that would consist of one of us running to the store at 5 pm that night dropping $50 each trip on the ingredients. Those ingredients would then go rotten in our fridge because we wanted something else the next night and would do it all over again. It ended up that we were spending $300+ on groceries a week. HOLY COW!
We knew that we wanted to get back to a paleo lifestyle and also needed to dial back the cost of our food so that we could afford more exciting things (like date night). the detox put us in the right mindset and to be honest, once you begin to Meal Prep, you realize how easy it actually is. We thought we would break it down for you on the steps we took to meal prep on a $150/wk budget.
How To Successfully Meal Prep on a Budget with Gluten and Dairy Free foods
Schedule
Plan out your week for cooking like you would work. We have it planned that groceries happen on Saturday, and meal prep happens on Sunday and Thursday. We cook 3 days worth of food during meal prep and Sundays are the days we eat at my parents, allowing us something different. And, to be honest, with our prep days being a bit lazier, it works well for us as we stick around the house on those days. Having these days on your calendar will make you more dedicated to following through.
Plan Your Budget
Figure out how much you can afford to spend on your weekly food budget. Once you have that number, you can break that down into a few different food hauls (read the next point) or figure out how to manage with one grocery trip a week. When it comes to this, we will attest, that we literally walk around the grocery store with our calculator app open on our phone. This allows us to keep track of our food budget, while also allowing us to splurge on additional items if some things end up being a better price or on sale. You will be surprised at how much food you can buy when you actually focus on price.
Buy In Bulk
This is number one for us. We have a Costco membership and do a big shop within our budget at the beginning of each month before we divide the rest of the budget up weekly. This consists of all of our meat for the week, nut butter, frozen veg (usually more nutritious than fresh if not bought locally) and other items like maple syrup and honey. We freeze all of our meat as soon as we get home so that it lasts for the month. We also swear by the bulk barn as well. they have an awesome gluten free section for our son and have the best prices when it comes to nuts, nut flours, plantain chips, etc. Buying these items in bulk, allows for fewer trips to the grocery store for the rest of the month and sticking to your budget better.
Plan Variety
If you eat the same meal every day for lunch and supper, you are setting yourself up for boredom and failure. trust us, we have been there. Instead of bulk cooking all of your meats and veggies and preparing them for the same meals (great for the first week) buy large containers, cook your 3 days worth of meat and veg at a time and place them into containers in the fridge, one for each item. This way, you can dish out meat and veg for supper one night, but the next day some of the ingredients can be reworked into a buddha bowl for lunch. This way you never truly get bored.
You also need to think that way for snacks. My trick is to make two to three versions of protein bites and energy balls on prep day.  On top of that, we keep apples, nut butter, plantain chips, guacamole,  and other grab and go snacks at hand. Because of that, there is always variety in what you are snacking on, be it savory or sweet.
Set your clocks
We went from not eating really any meals, to wanting to boost our metabolism by eating 5 a day. Bad habits die hard and after a day or two, we realized that we needed that reminder to go off to actually get those meals in. the way we did that was to set timers on our phone. I touched base on this in the Detox post last week but we have already noticed it has not only helped us eat regularly, but has boosted our metabolism up so that we actually feel hunger now. Thank GOODNESS!
The most important thing to remember is that stuff happens and you don't need to be perfect. if you have to skip a week, skip it. just stick to this as much as you can and you will be able to reach your goals.