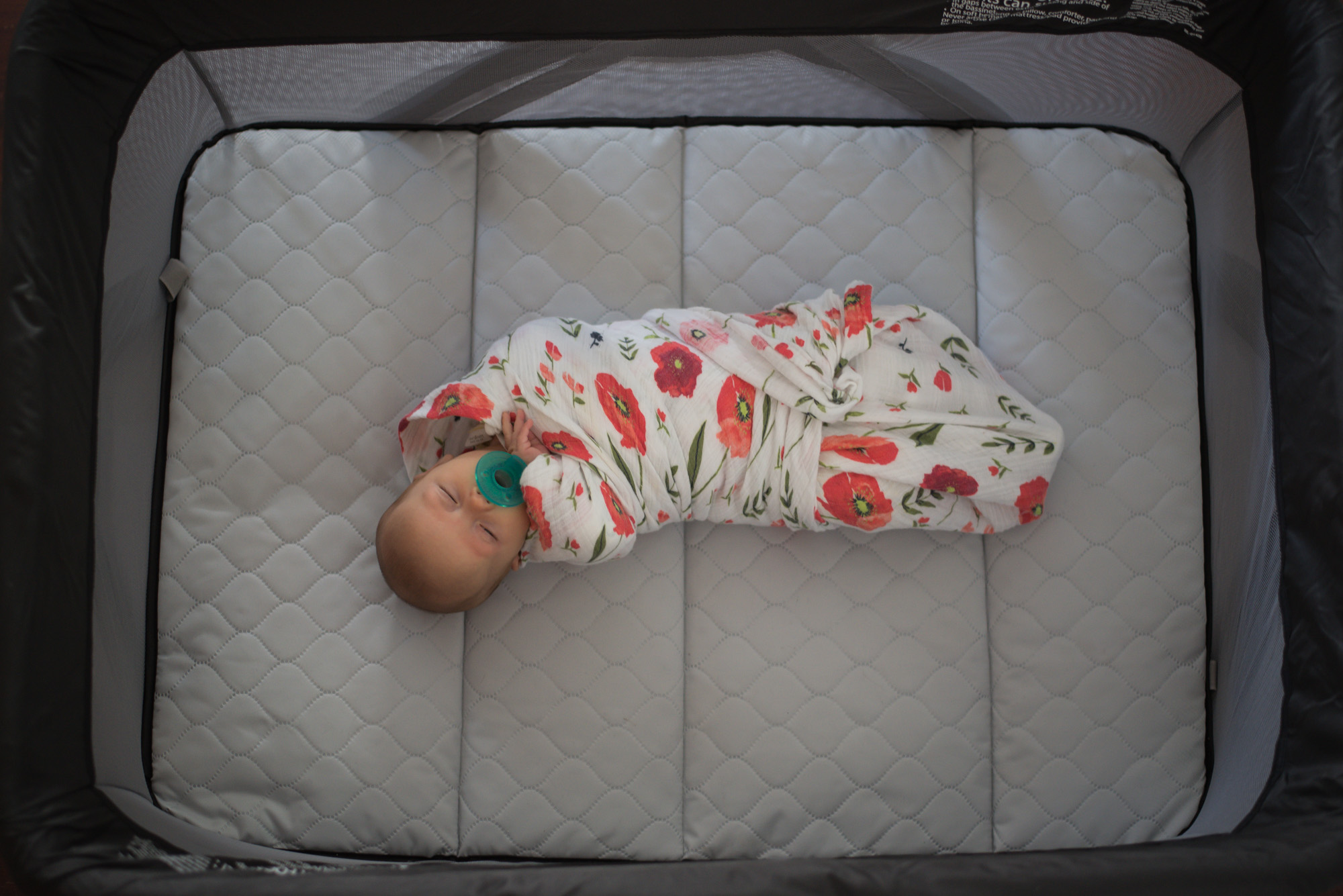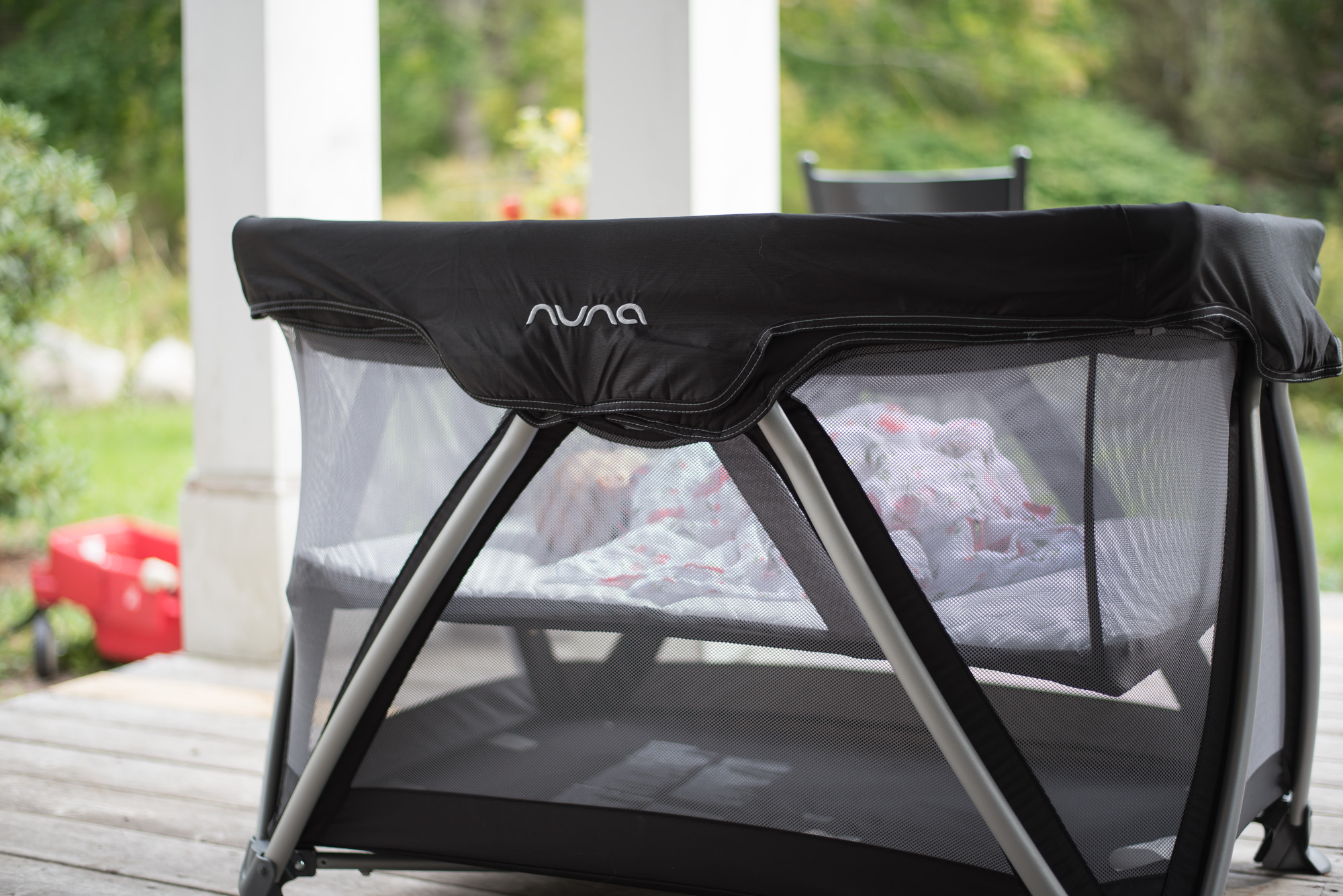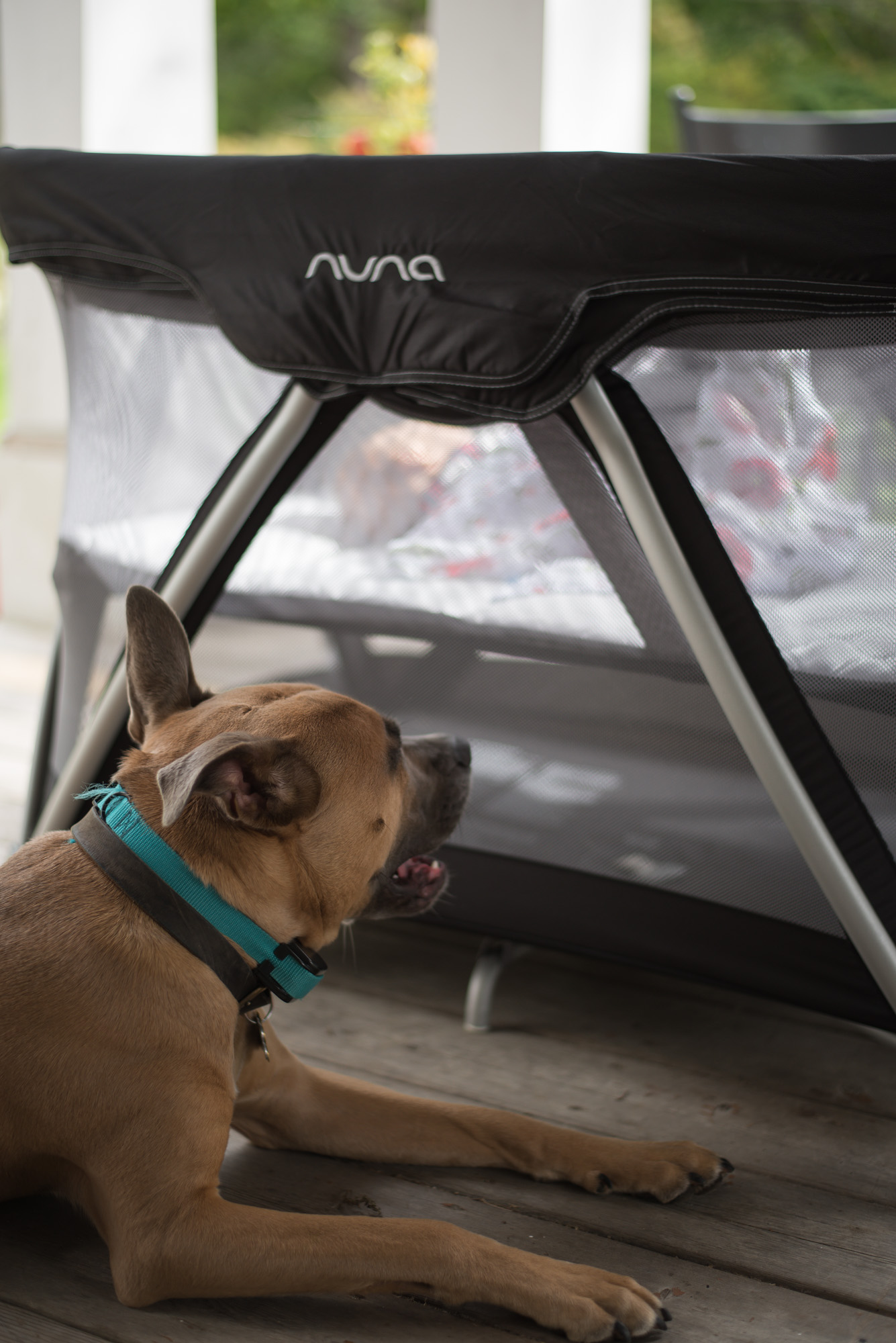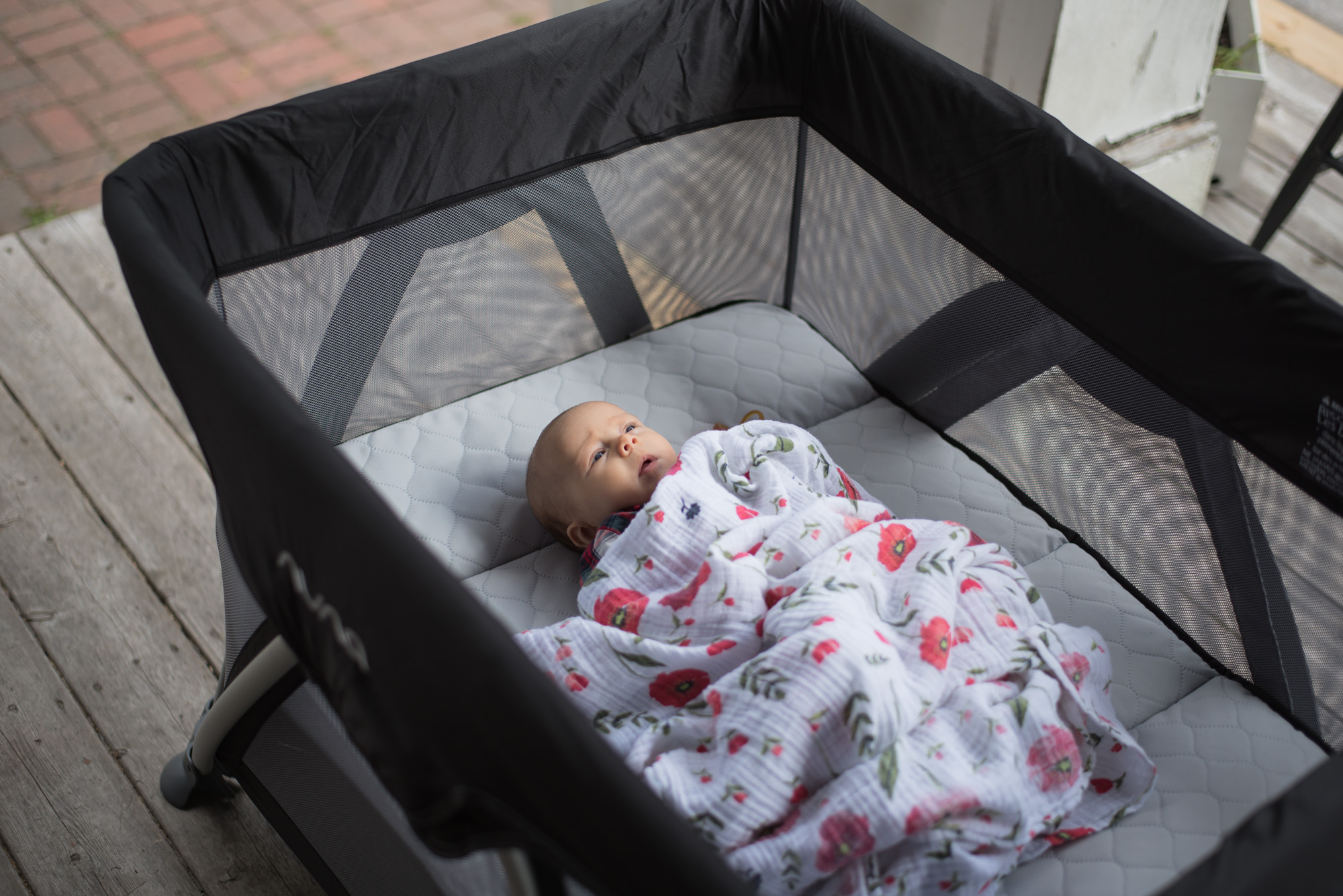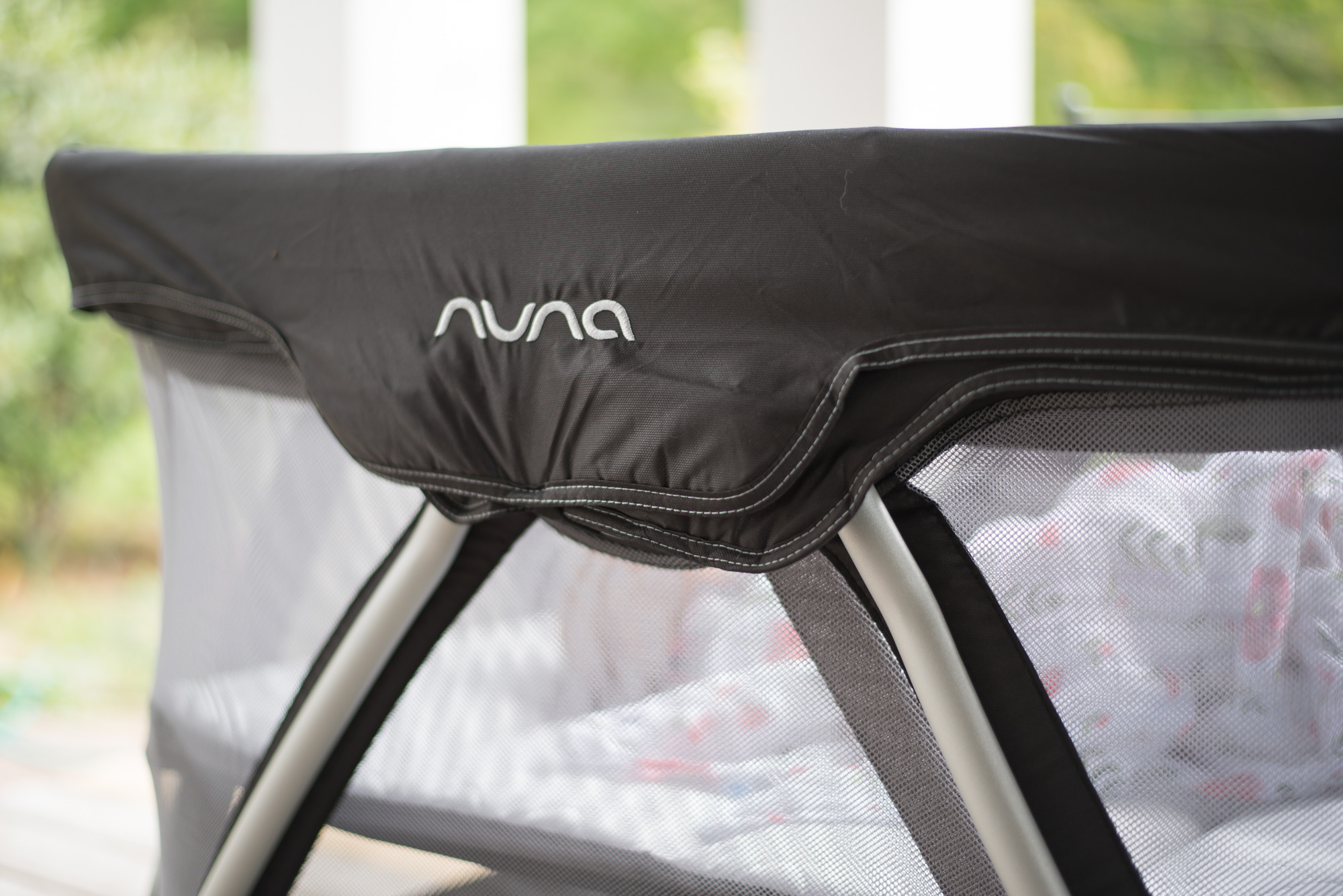 When we had Aubrey, I was young, and didn't know much about parenting, let alone the products available for us parents. So, when it came to items like a playard, we were happy with buying one for 10 dollars on the side of the road that smelled forever of mildew. It was actually pretty horrible, it was atrocious to collapse and pack away, and the bottom mat had to be the hardest thing he has ever slept on, but at that same time it worked so we were happy we had it.
But now that I know how and where to do my research, along with social media being way bigger today than it was 3 years ago, I learned about the Nuna Sena Playard and knew we had to have it (that $10 one had ran its life). With the ease of collapsing and setting it up just by pushing or pulling up on the centre, as well as the attachable bassinet feature for babies up to 15 lbs , I knew it would be perfect for when we were on the road or in a pinch. The next thing we had to do was choose a color. My minimalist heart went for Night, though the Graphite was pulling on my heart strings
Now that poppy is here, we have been putting it to the test. From visits at Nana's, to just lounging in the backyard as a family, Poppy is loving the soft mattress to lay on and the open mesh sides to watch her big brother through. So do Mommy and Daddy. With 3 months down, we need to start planning for her transfer to her own room, at around 6 months. We know after having her sleep so well in the Sena, it will play a huge part in that by having her use it in our room for a few weeks and then move it to her room before we move her into the crib. Its with items like these, parenting gets so much easier.
If you have a smaller vehicle, they also offer the Sena in a Mini version. It really is a much check out and the video on their site will sell you quickly.
What is your favorite item to help you through parenthood?