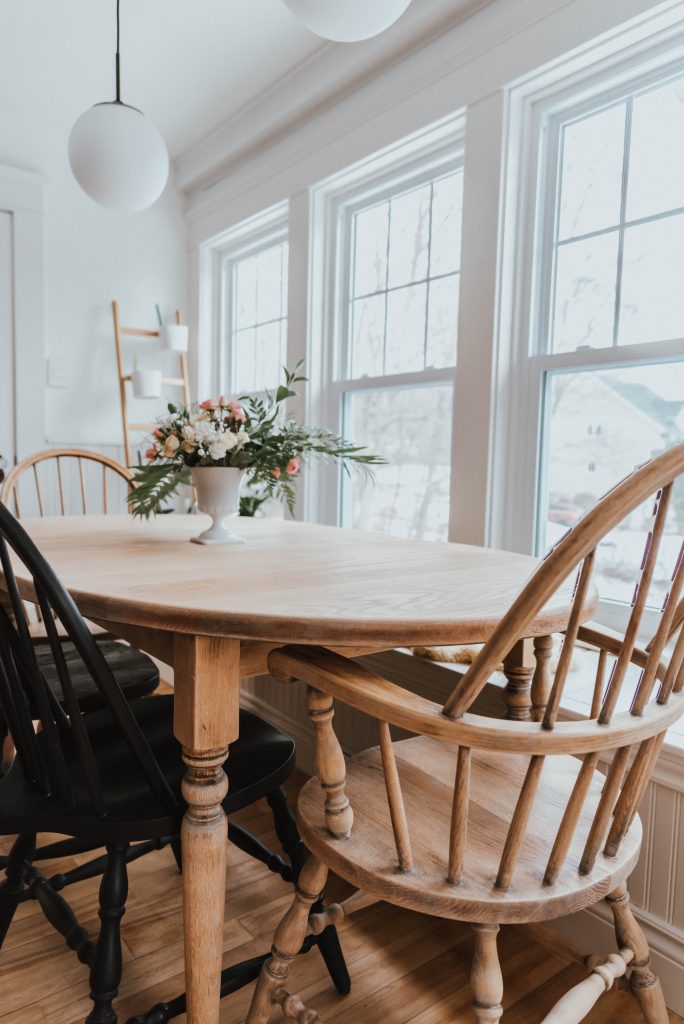 Two months ago, we were a few towns over running a few errands, and I forced Rob to go into our favourite buy and sell shop. He always was frustrated going in there because he never felt like they had what we wanted. Today was different. We did our usual loop, stopped at the crocs and then stumbled upon the dining set of our dreams. At this point, I had spent months looking for antique Windsor chairs for our kitchen. We had some from Canadian tire and the quality was less than great so we knew we wanted to invest in something that would last for years. The table we stumbled upon not only had the most gorgeous Windsor back chairs, but also came with a matching table for less than I was looking online for secondhand chairs. It was meant to be and we purchased them on the spot.
We got them home a few days later thanks to my brother-in-law, and started brainstorming on how we were going to refinish them. When it came to our last table, even though it was anything but antique I had pinned a few inspirations as to what I was going for in the overall look. It was now just time to take this dark and damaged set, and make it look more vintage and more our style.
We decided that like our old set, we were going to paint the chairs black and stripped the table. But once Rob started sanding one of the captains chairs, we realized that we wanted to keep them the stunning Raw wood that was showing through. Instead, the four smaller chairs were painted Black using Behr's Classic Noir Chalk Paint.
How To Refinish an Antique Dining Set
To refinish the captains chairs, Rob first began by using a stripper all over the chair as well as stripper pads in various abrasion levels to get off as much of the previous finish as possible. Next, he washed off the stripper residue with mineral spirits. He then took 60 grit sandpaper and started working on sanding all aspects of the chair down to clean wood. Once the stain and finishing was off completely, he finished sanding with 120 grit sandpaper to make sure all surfaces were smooth. We wanted to seal the chair with something that would tone down the dark wood grain so we used behr's white finishing wax, and it turned out just as we wanted.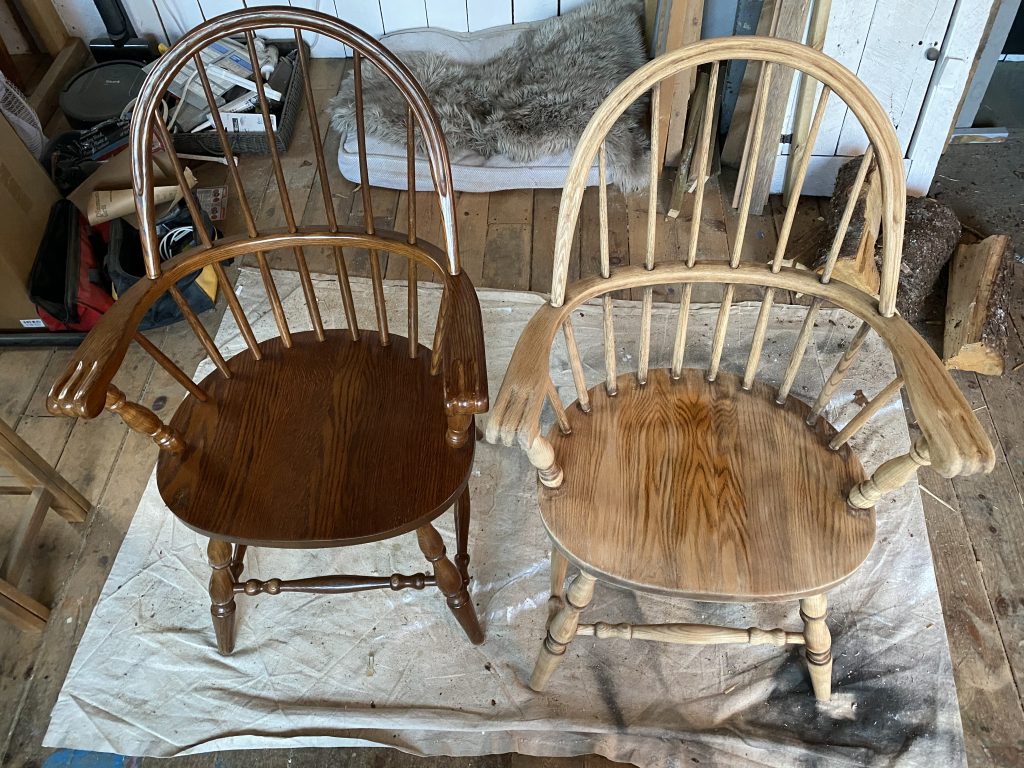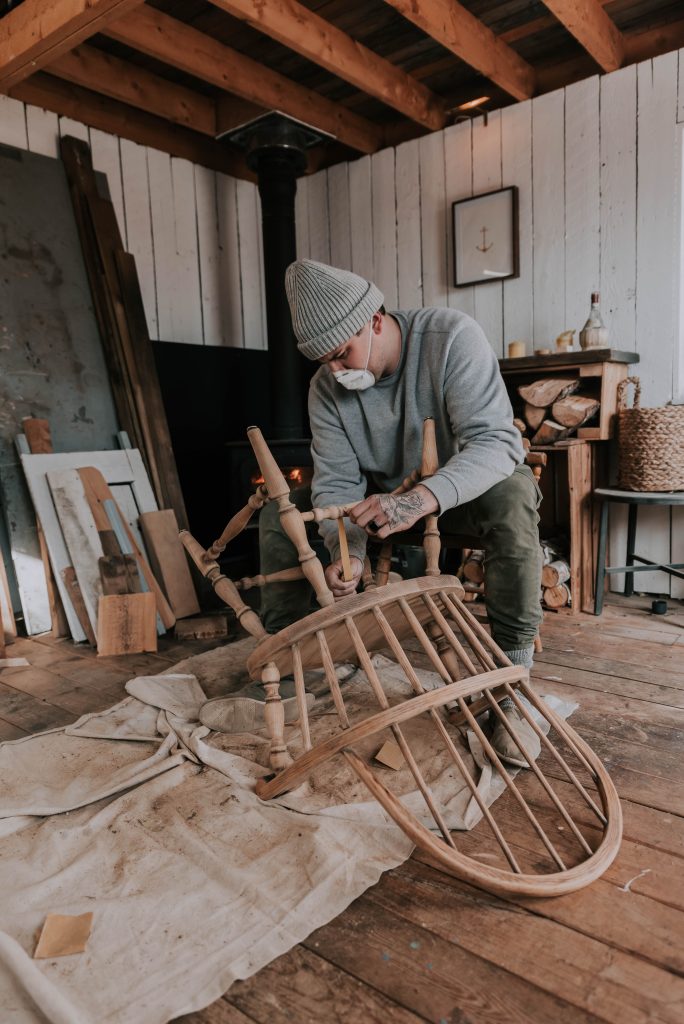 We loved the way it turned out, we repeated it on the other captains chair as well as the table. Now that it is in the house, I actually can't believe that it is the same table. We now have plans to refinish an antique dresser or two and a few other pieces to match our home better and can't wait to show you.