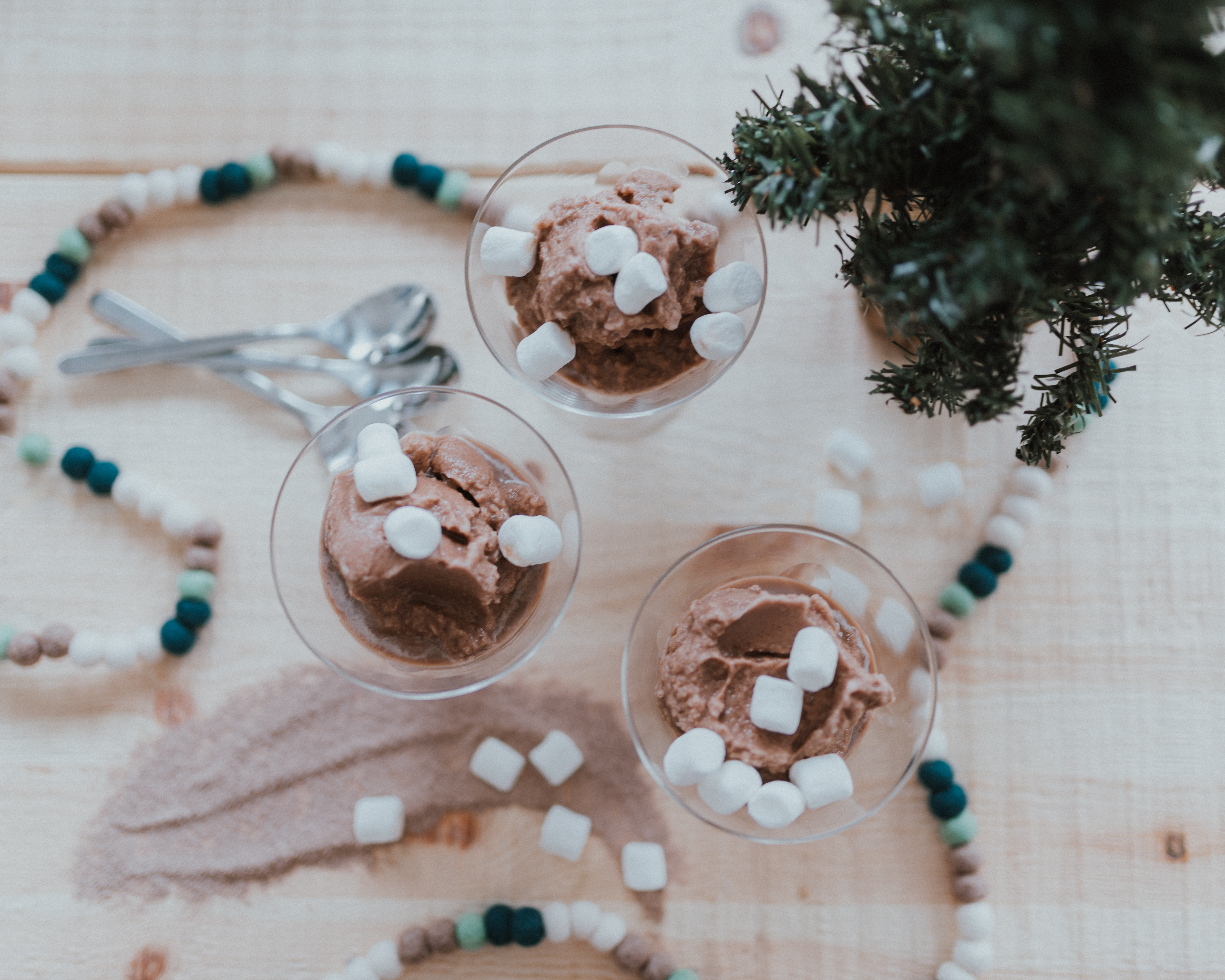 Rob and I are food lovers. With his background as a chef and just well…my love for eating, this was something we bonded over and has always been one of those parts in our relationship that we like to nurture. Now with two kids and living in the country, we spend a lot of time together in the kitchen creating dishes that we have been craving, hoping they turn out as good as some fine dining establishment.
Because of our deep respect for food and the way it has brought us together in our own relationship, we have been always inviting the kids to take part in the kitchen. Whether it's just adding some pre-measured ingredients or being our taste tester, we believe it is so important that they grow to understand not only how to prepare food for themselves, but to know what healthy cooking and eating are and why each item is so important for their growing bodies.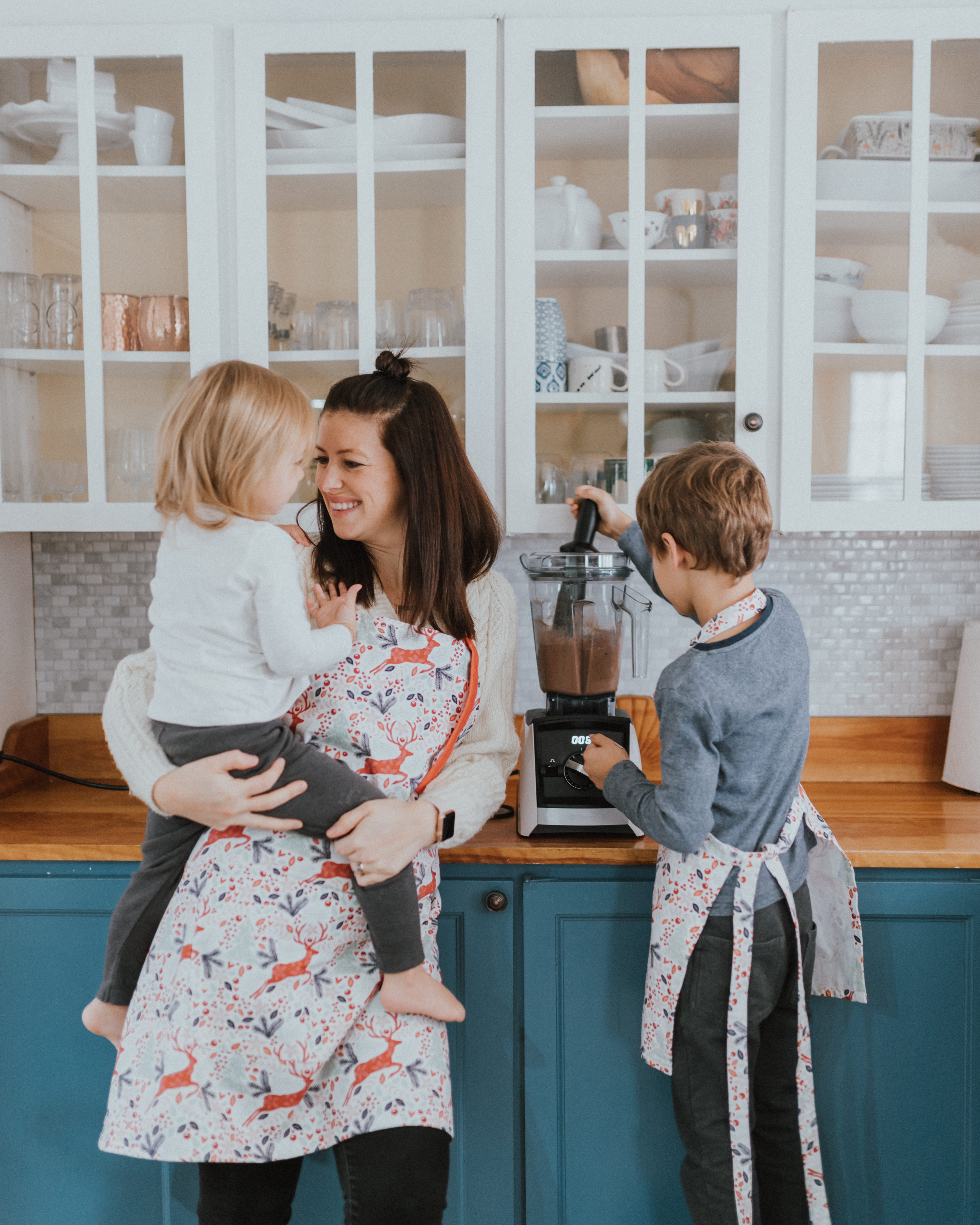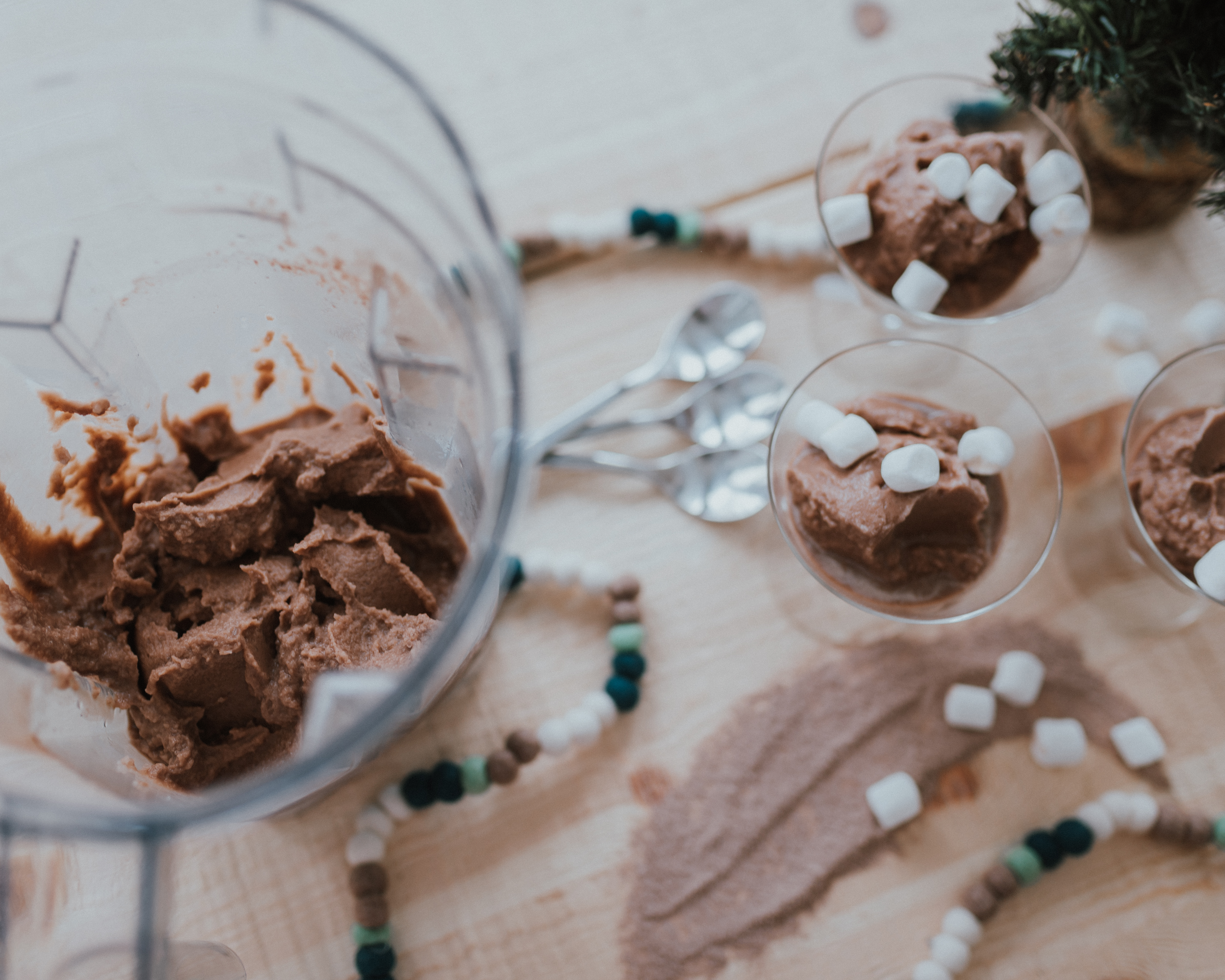 Food brings us all together, from running two businesses that don't really have off switches, to both kids being in school and daycare, we can guarantee that when 5:30 rolls around, especially around the holidays, we will all be together around our kitchen table enjoying a home-cooked meal. It was one of those things that we both had grown up in our families and although small, we know how important it is to have happened.
Lately, we have been all enjoying a little bit of dessert after our dinner. I can blame it on extra Christmas cheer, or just the fact that winter makes you crave a little something sweet. Whatever the reason, knowing we have a little dessert at the end of our meal, brings so much joy to the kids.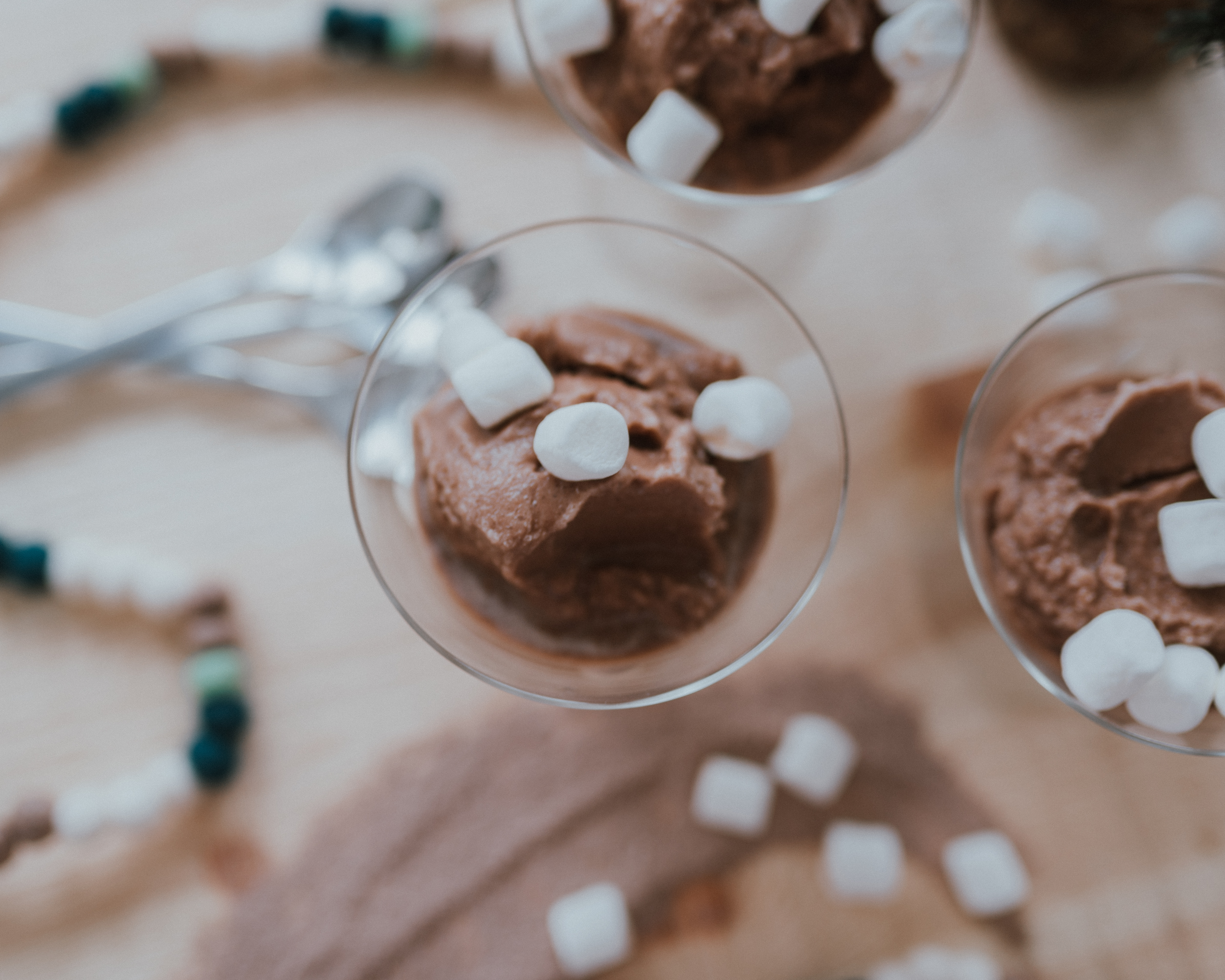 Even in the winter, their favorite way to end the day is a little scoop of ice cream. But, I wanted to have something we could make together. The Vitamix A2500 Ascent series blender has so many settings and one that I wanted to try out was their ice cream setting. I also wanted to tie in something festive for the kids around the holidays. With only 4 ingredients, I came up with Hot Chocolate Ice Cream, and it was SOOOO GOOD.
HOT CHOCOLATE ICE CREAM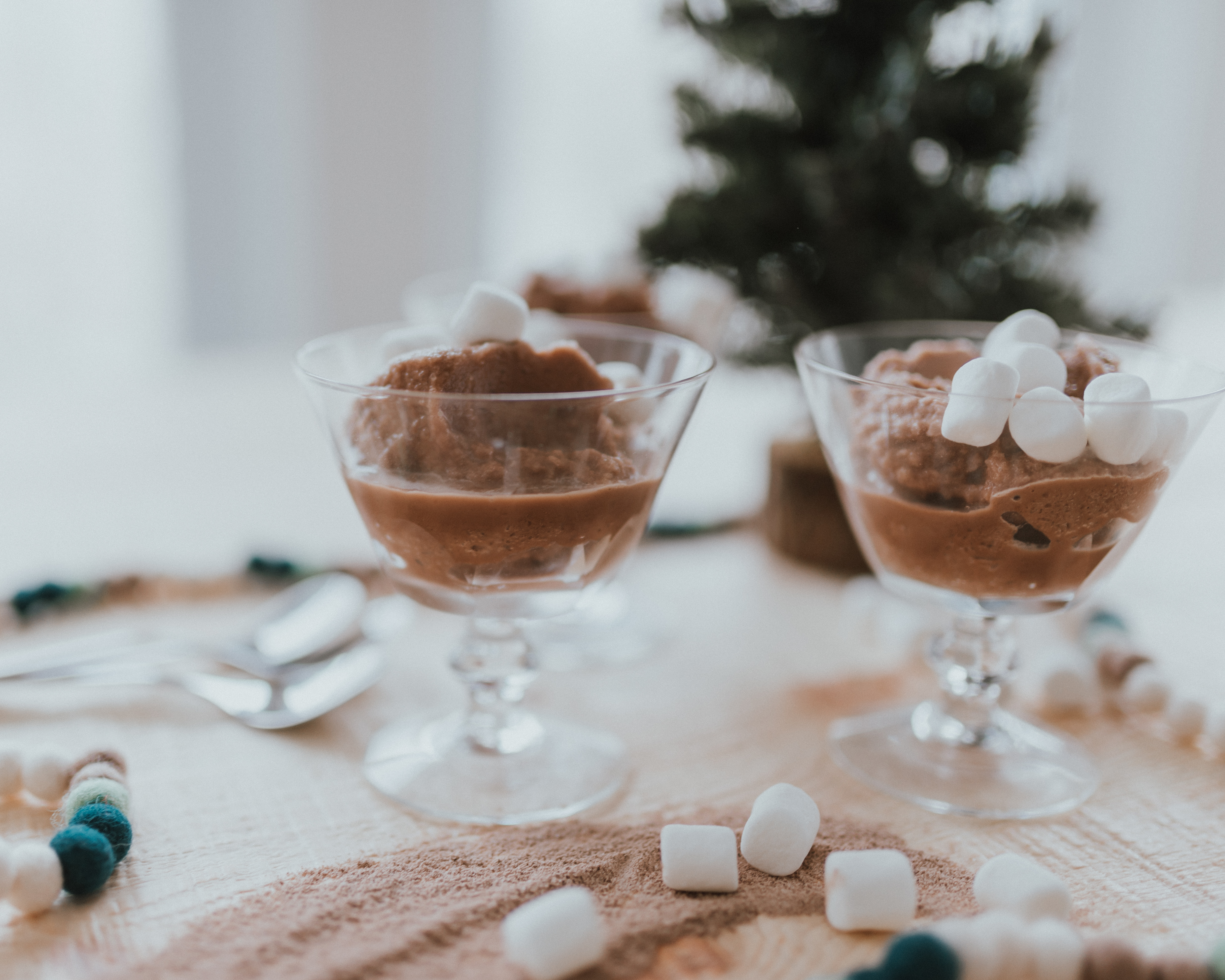 Ingredients:
4 cups ice (we used crushed from our fridge but whole will also work)

1 cup to 1 ½ cups of hot chocolate depending on how chocolatey you want.

1 cup Almond milk (we try to limit our dairy but you can also use regular milk)

Mini Marshmallows to top
Directions:
Add almond milk first, then mix ice and hot chocolate into your Vitamix A2500 Ascent series blender on the ice cream setting, using the tamper to move the ingredient towards the blade.

Once the machine turns off, scoop the ice cream into serving bowls and top with the mini marshmallows. DO NOT OVER MIX, or the ice cream will melt.

If you like a more frozen consistency, make ahead of time and place in freezer for at least an hour in a freezer safe container.
What holiday flavor would you want to make into an ice cream?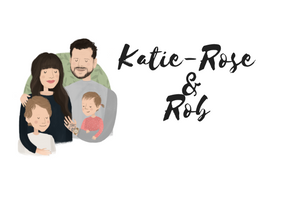 Thank you Vitamix for supporting our family by sponsoring this post