Thank you, Aveeno for supporting our family by sponsoring this post.
The holiday season is here, and I can't believe how fast my calendar is already filling up. To be honest, I am exhausted on a regular day when it comes time to drag myself upstairs to bed. But with tons of holiday events and parties happening, some even all in the same day, my exhaustion has hit a new level. I know you feel me.
Lately, I have talked about trying to set a bedtime ritual to get my face washed, teeth brushed, and actually put some of those great products I have sitting at the side of the sink to use. I, however, am probably the absolute worst at washing my makeup off at the end of the day. It's not something I am proud of but with mascara, lipstick, and all the other layers I put on my face for the holiday parties, the act of removing it all when I can't keep my eyes open feels daunting.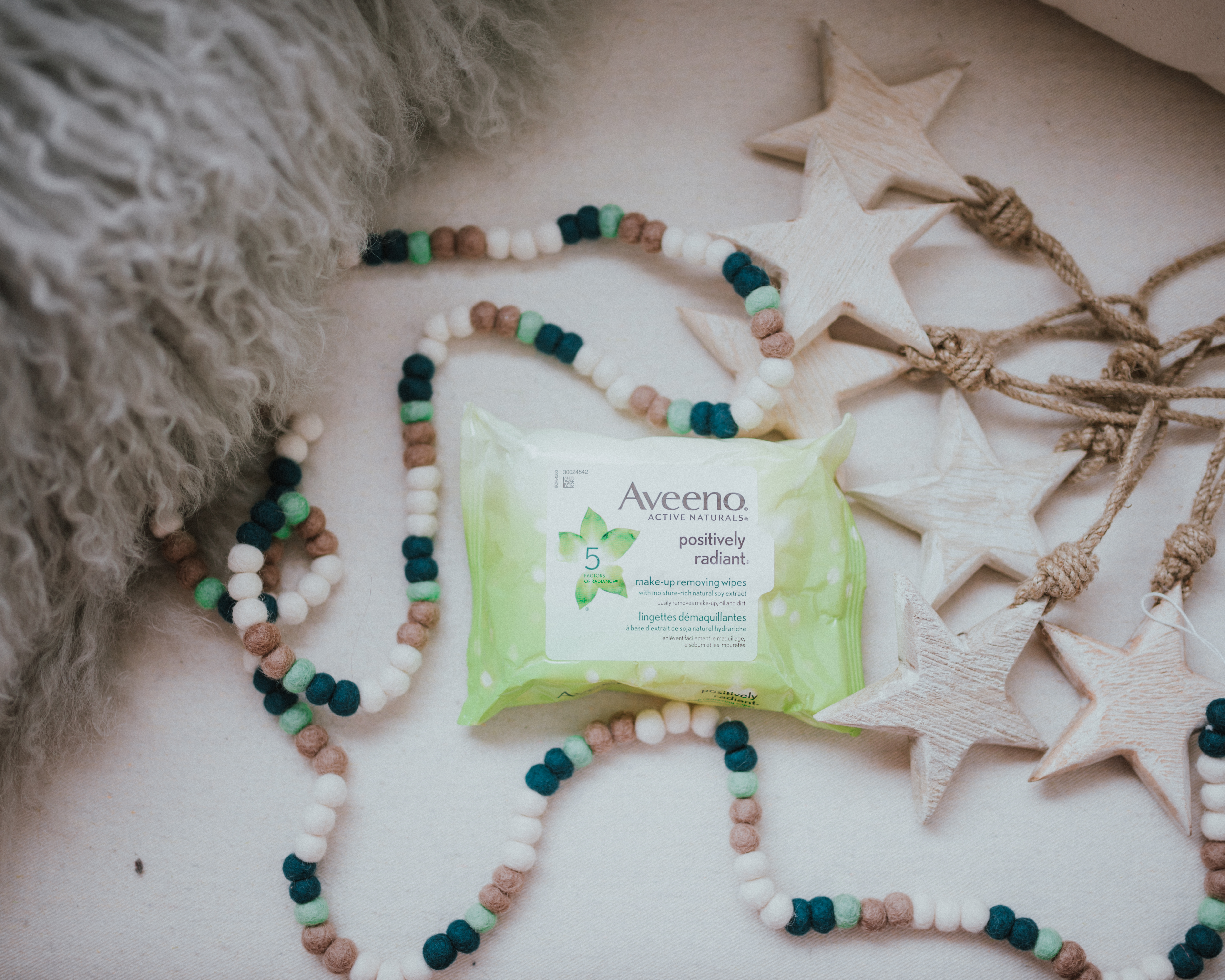 Well, my skin is fighting back. With the cold weather here and probably stress factoring in as well, I have started to develop dry spots and rashes on my face. I knew it was from keeping my makeup on at night. It had been getting so bad that under my chin had started to blister and crack. Last week I decided to do something about it. I gave my skin a break from makeup, using only my most sensitive skin products from Aveeno. Then, once my skin started looking back to normal, I started to try out makeup removing wipes.
GUYS, MAKEUP REMOVING WIPES ARE LIFE CHANGING!
I obviously had heard of them before and actually tried baby wipes a few times, but they didn't work great and stung my sensitive skin. So, I headed down the drugstore aisles on the hunt for a proper makeup removing wipe. Aveeno is always a safe bet for my skin, so I started with their Positively Radiant Make-up Removing Wipes and they were everything I had hoped for. They smell amazing, with a fresh fragrance. Plus, not only do they remove makeup (even waterproof mascara), but they also remove dirt and oil, while keeping my skin feeling moisturized. That way, if all I can force myself to do at the end of the night is use one of these wipes before I hit the sheets, I'm ok with it.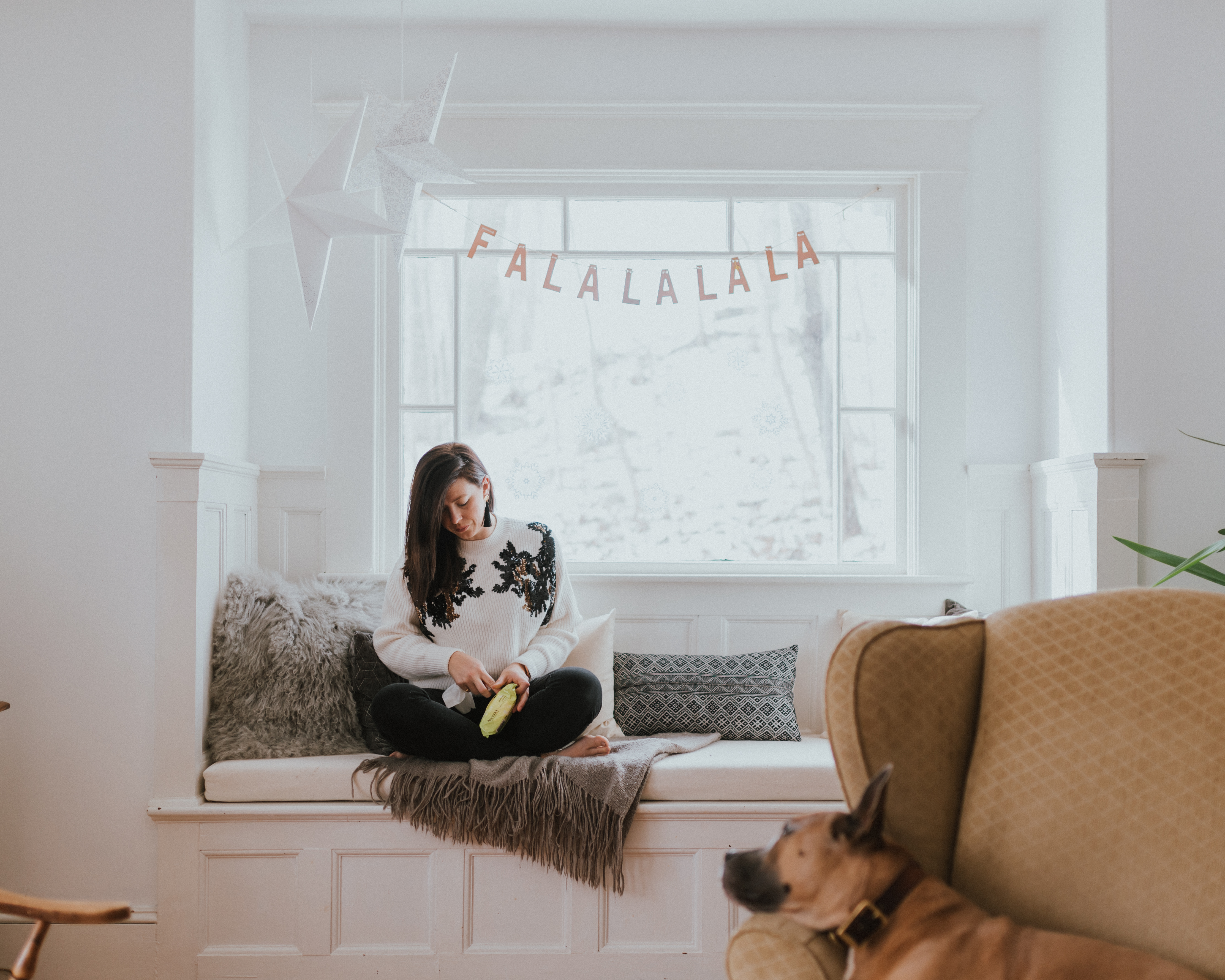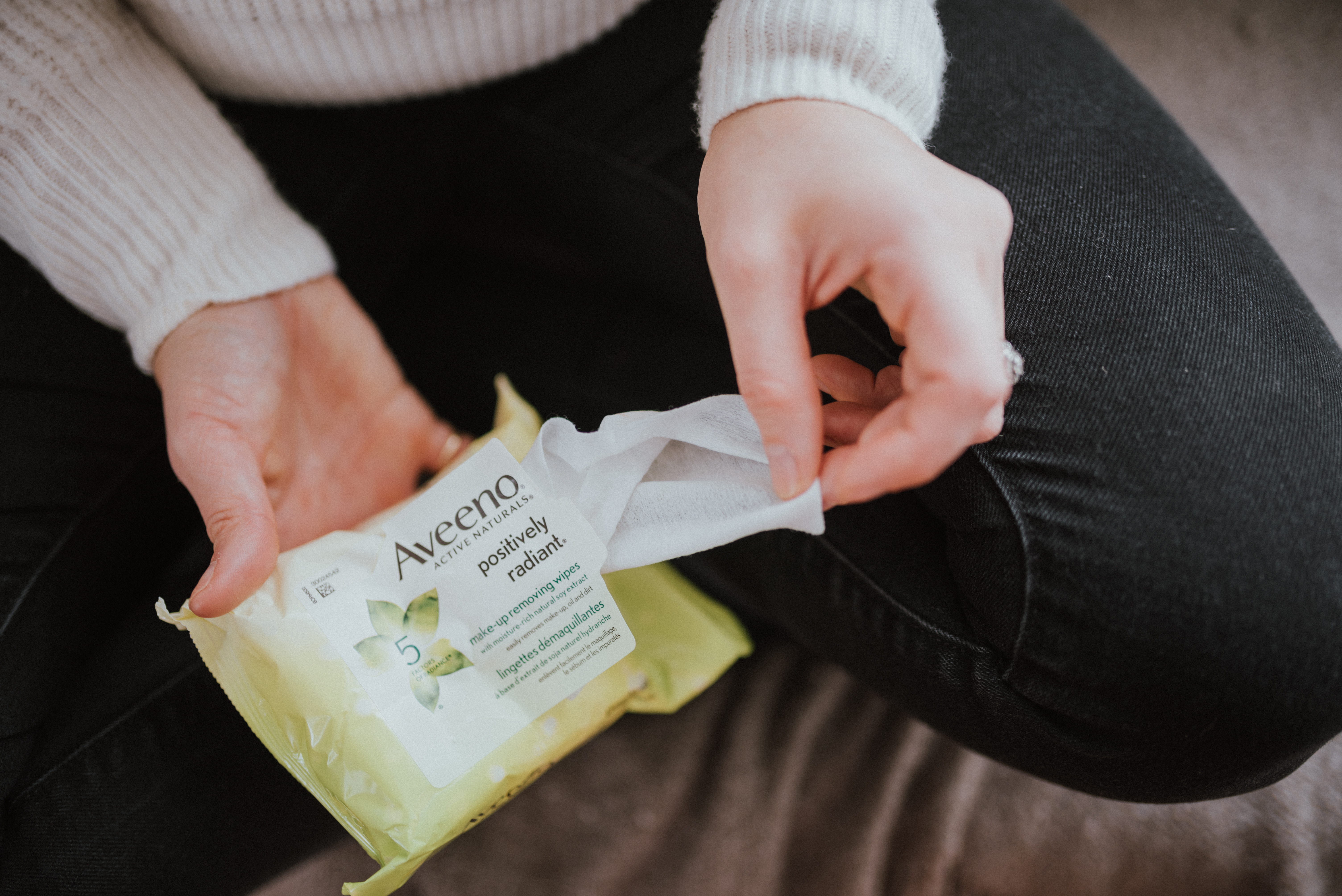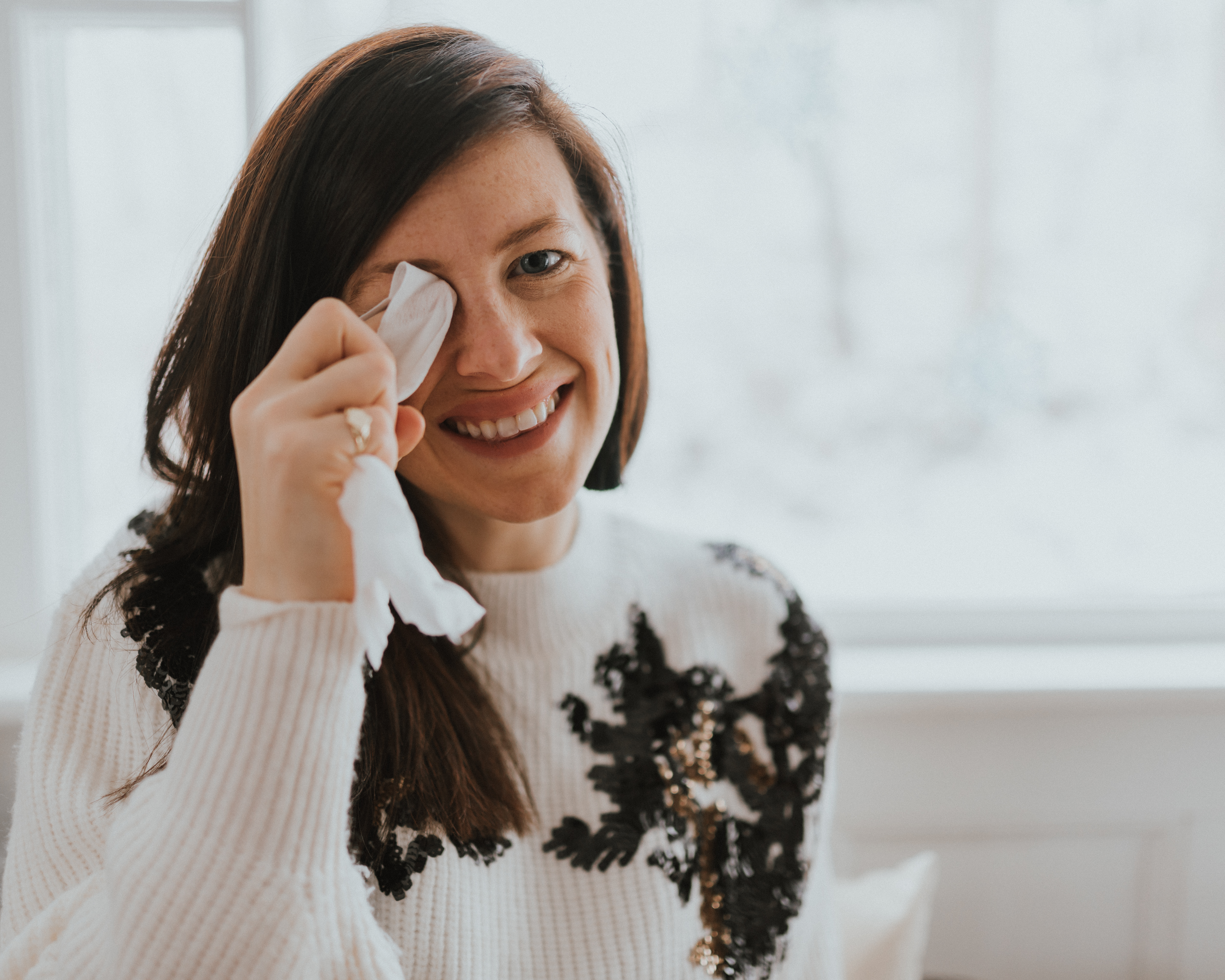 But just because I made this awesome discovery, doesn't mean I will actually remember to use the wipes. So, knowing that about myself, I built it into my regular routine. I bought two packages of wipes and placed one in the family room coffee table drawer and one beside my head of the bed. That way, if I watch a show before bed, I have no excuse and will use a wipe while I watch TV since it is right in front of me. And the bedside package is my last push to get that makeup off. So far it has been working amazingly and to be honest, it feels so good in the mornings not worrying about the raccoon eyes I may have from my leftover mascara.
We all know what not washing your face before bed does to your skin, from premature aging to breakouts, but I want to know, how do you motivate yourself to wash off your makeup before bed?