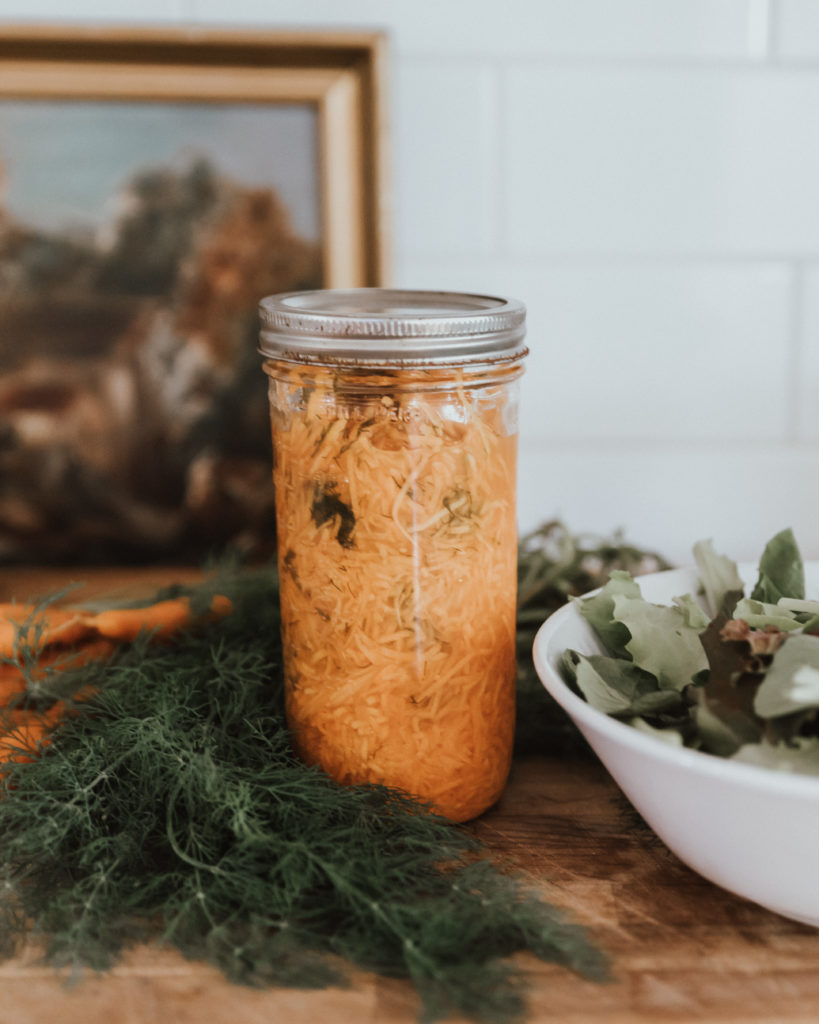 We love pickled anything in this house. Not only is it really good for your digestive system, but it tastes good on pretty much most meals. This year we decided to grow multiple things in our garden that could be pickled so that it will last the winter through as well as being a great healthy option to add to salads, sandwiches, and even Buddha Bowls.
The past week in the city, we were shooting a wedding and grabbed a sandwich from the local bakery. It was made out of croissant and had ham and Bocconcini balls in it. but what surprised us most, is that it had a marinated dill carrot in it as well. It was a perfect addition to the sandwich and really made it.
Right away, I wanted to recreate a similar carrot at home. So, because our carrots are months away from being ready to harvest, I stopped at the farmers market this past weekend and grabbed some fresh carrots and dill to try my hand at it.
Whats great about this recipe is that I used honey instead of sugar, making this a paleo version of a traditional pickled carrot.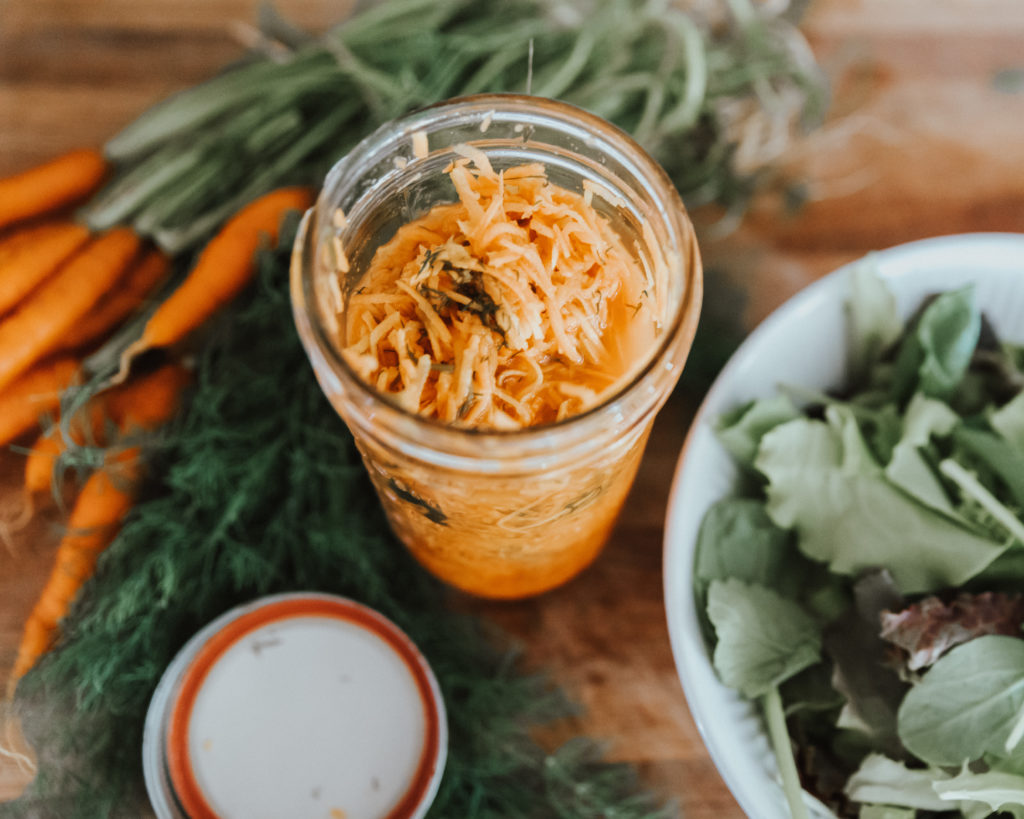 Paleo Pickled Dill Carrots
Ingredients:
2 cups of grated carrots packed.
3/4 cup of Apple cider vinegar
3/4 cup water
2 tablespoons salt
2 tablespoons honey
3 tablespoons chopped fresh dill
1/4 tsp of eachthyme, ginger, and turmeric (optional)
Directions:
Grate carrots. we used this Food processor and it made grating the carrots super quick. Place these carrots in a mason jar or other heat proof container you will be able to seal and store in the refrigerator.
In a small saucepan, combine vinegar, water, salt, and sweetener (if using) and bring to a full roiling boil. Add thyme, ginger, and turmeric if including.
Carefully pour boiling liquid into jar, over carrots.
Allow to cool naturally for about 30 minutes, then cover and transfer to refrigerator. Consume pickled carrots whenever they cool, or store for up to two weeks.