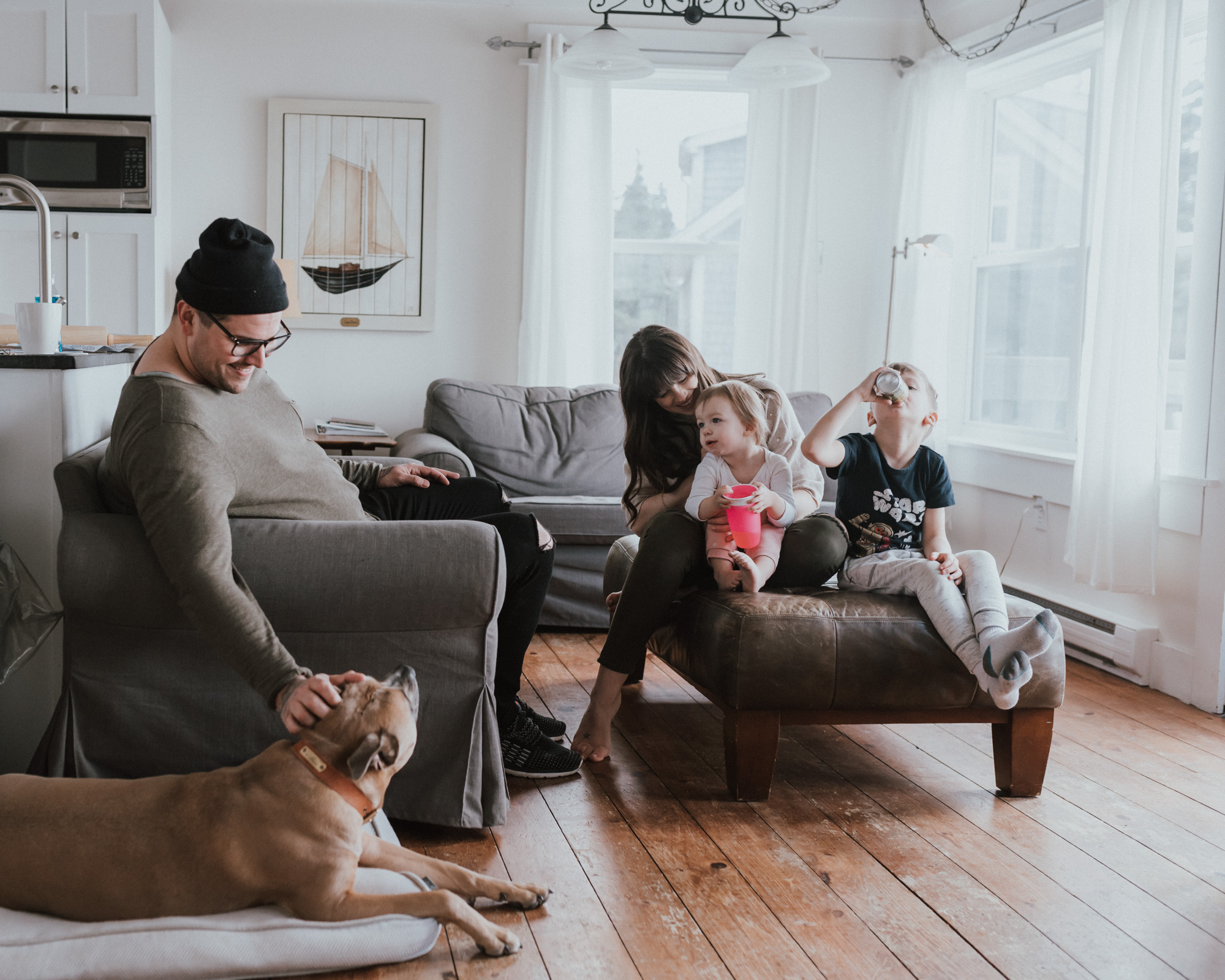 We are officially in March Break mode. With Aubrey in Pre-primary in the school system, it is our very first actual spring break. We knew how hard it is to keep busy kids, busy during this week, so we decided that a change of scenery may help us in making this week go well for Aubrey.
We love doing staycations and seeing all of the beautiful and different landscapes that Nova Scotia has to offer, so when Oceanstone reach out saying they had an oceanfront cottage for us to stay in, we jumped at the opportunity. What was even more amazing was the fact that they are dog-friendly, allowing us to bring Zeus instead of the headache of a family member watching him or paying for boarding.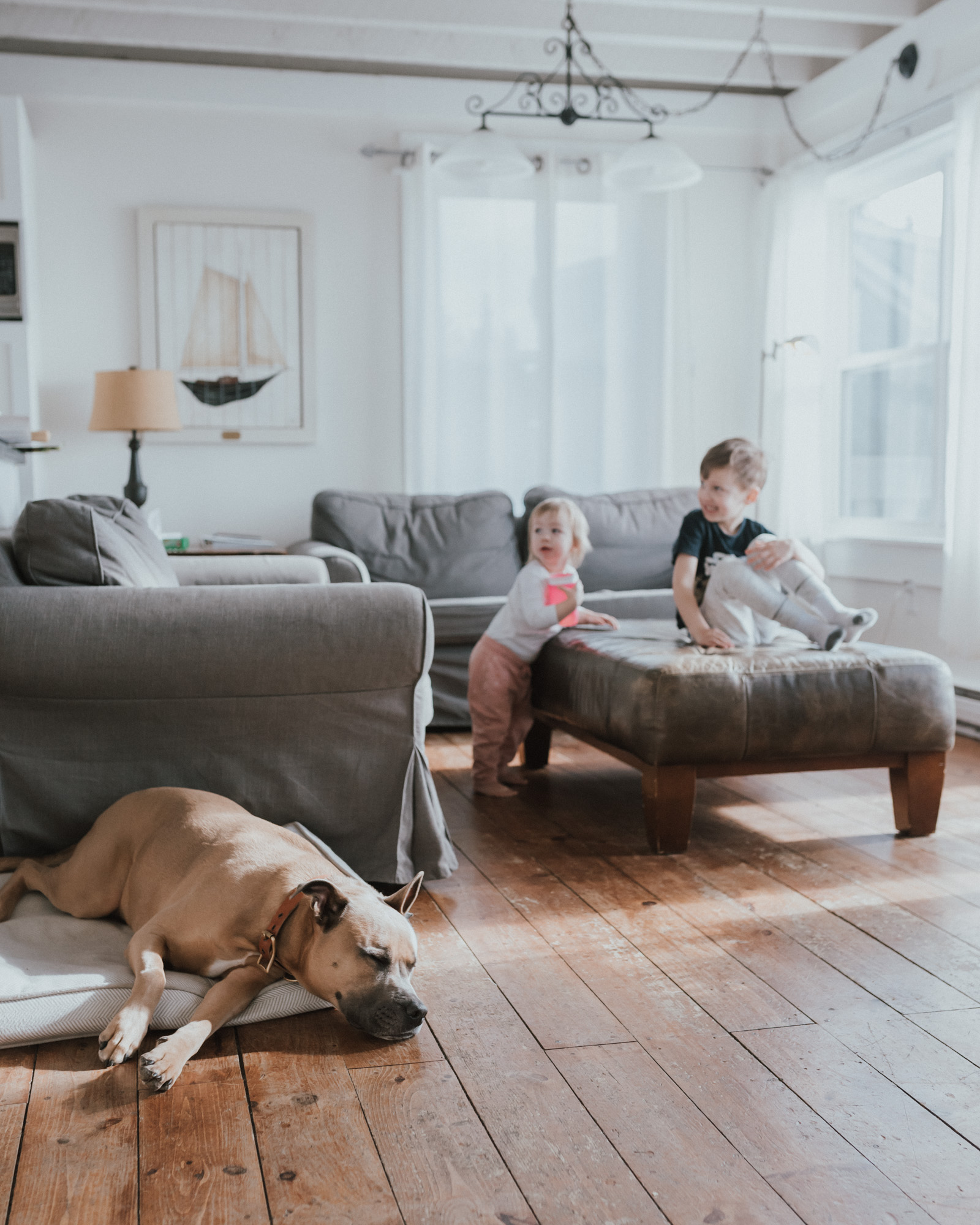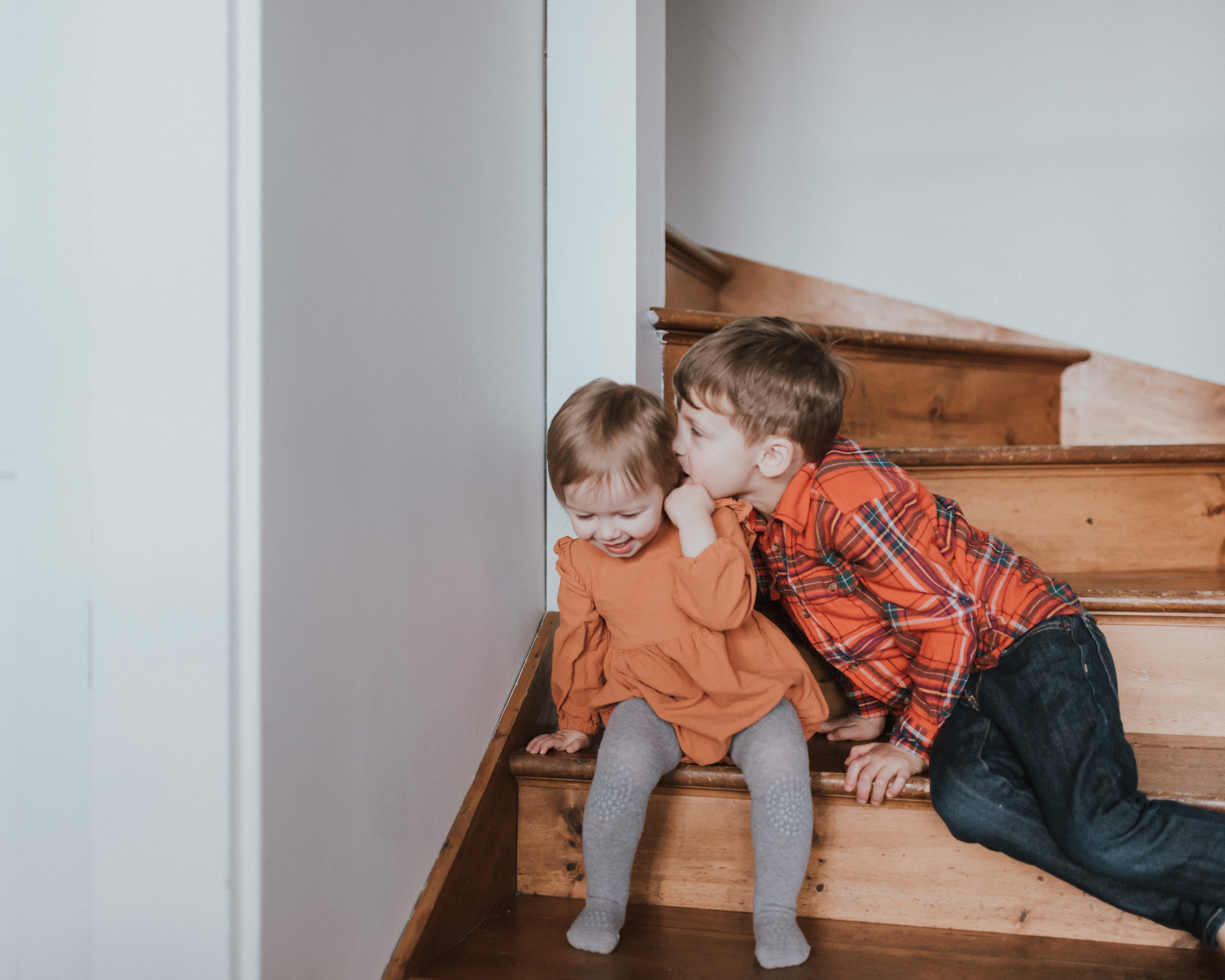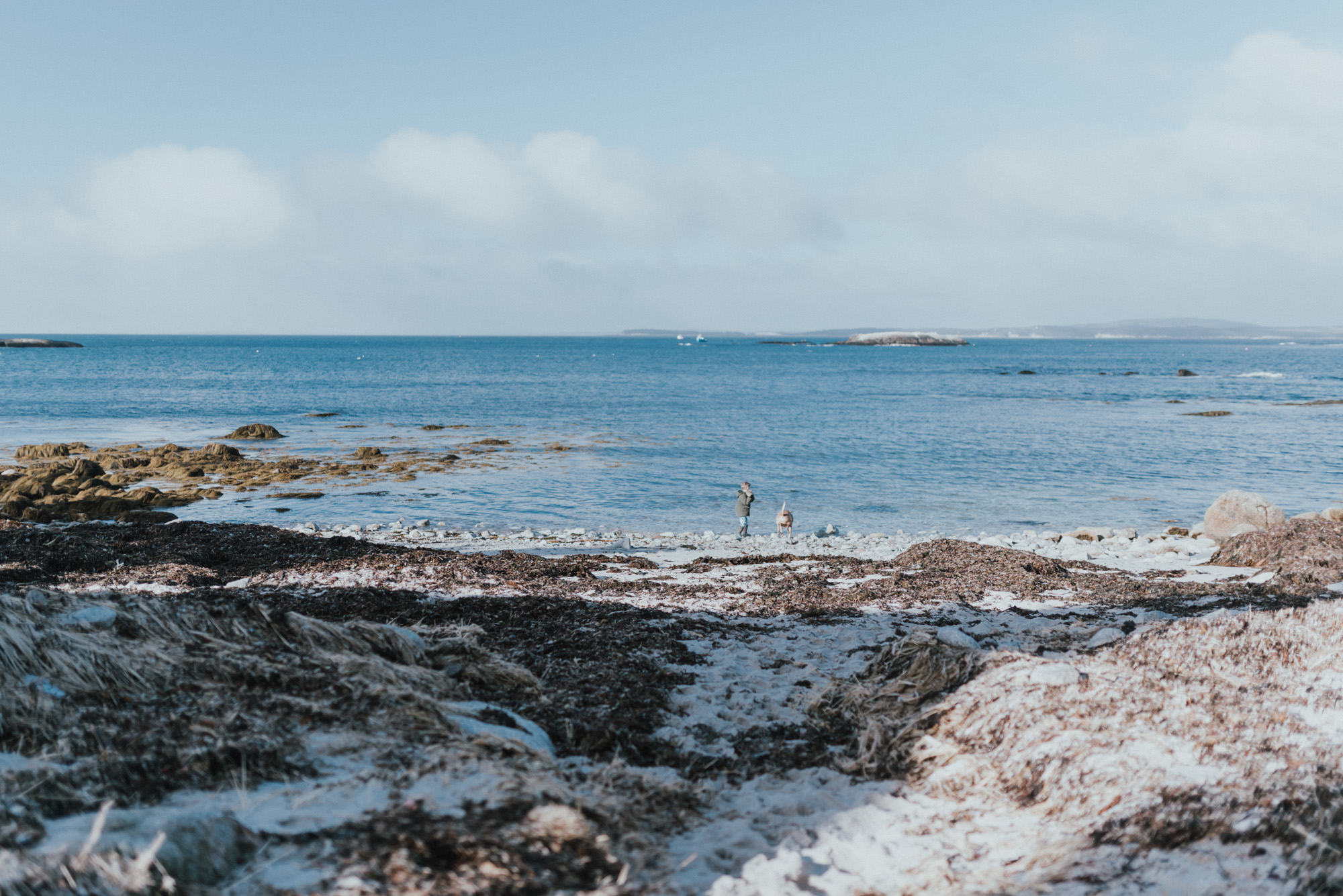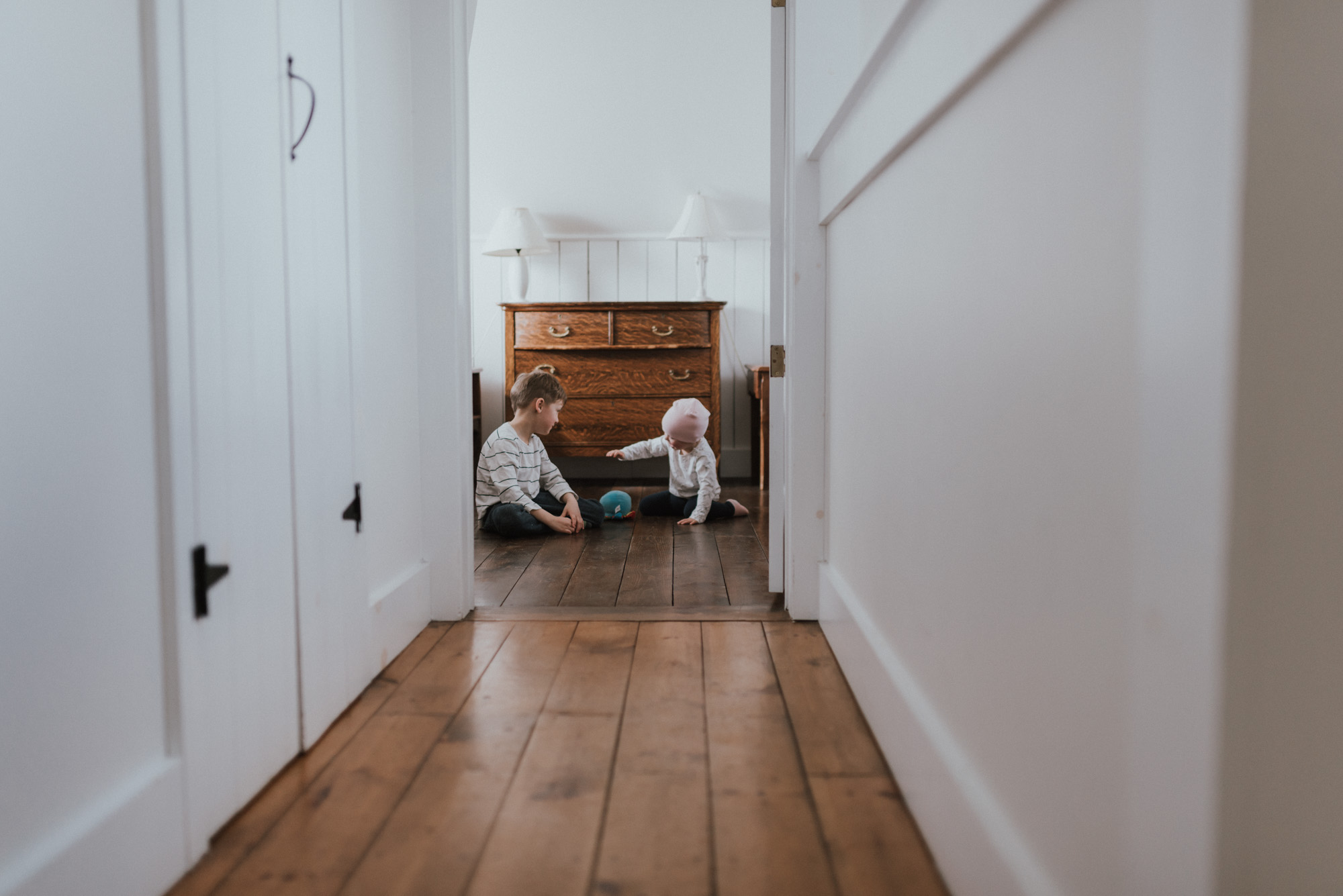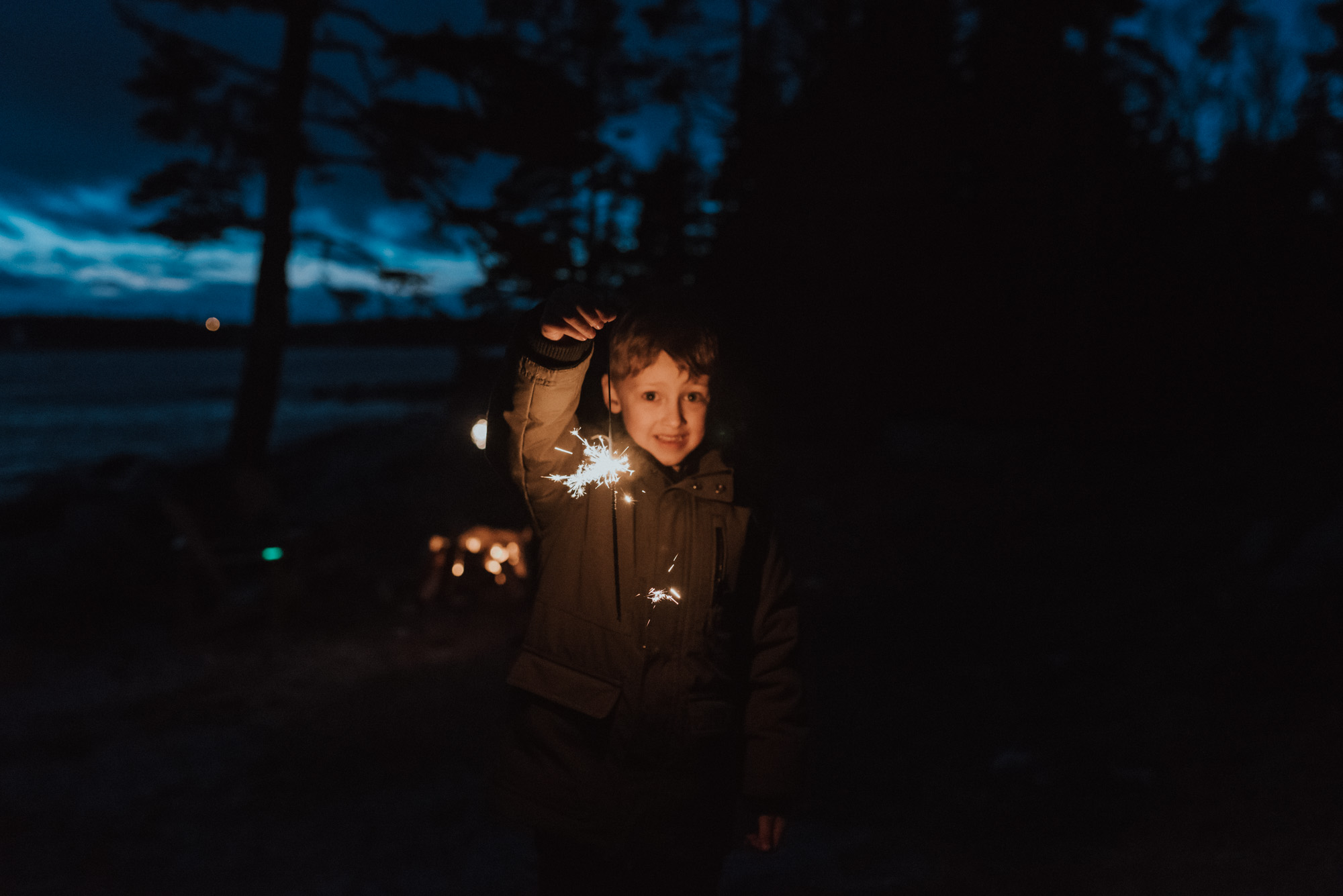 Even though Oceanstone is only 35 mins away from our home, it's location makes you feel, in Aubrey's words "like you are on another planet". The cottages are all nestled on a large property just next to the famous Peggy's Cove, with the delicious Rhubarb restaurant and a private beach. There are many places for campfires around the property and in the warmer months, they have tons of activities and games like Horseshoe. My sister had her wedding here (what its mainly known for) and you might Remember that Rob took me here around the same time last year for a late birthday getaway.
We had never experienced the property as a whole family and were excited to see it as such. It was better than we could have imagined. We stayed in the largest beach cottage, the Captain's house, which is armed with 3 bedrooms (5 beds) 1 1/2 bath, a full-size kitchen, and a woodstove. But, of course, with 2 young kids, they both ended up in our bed before morning.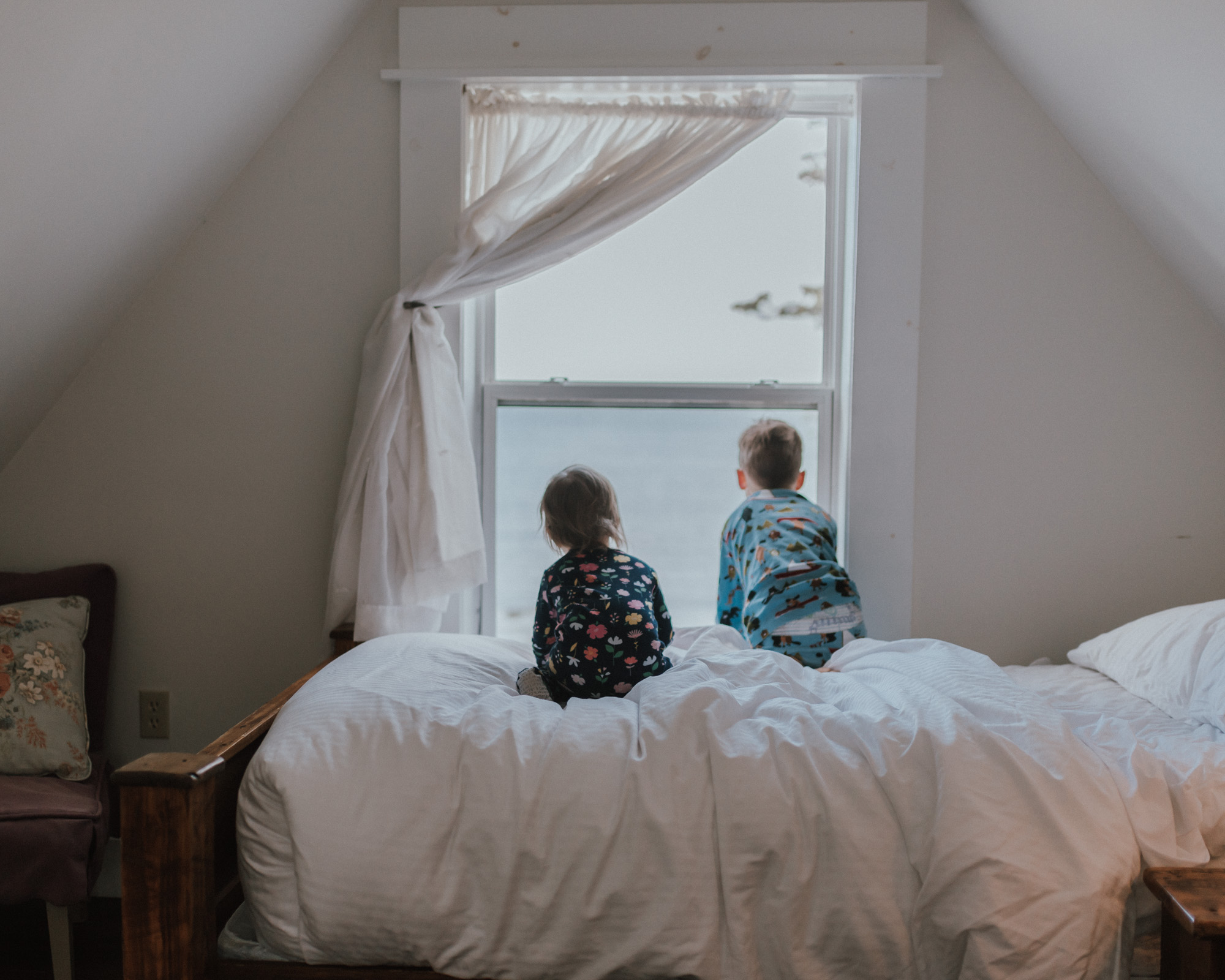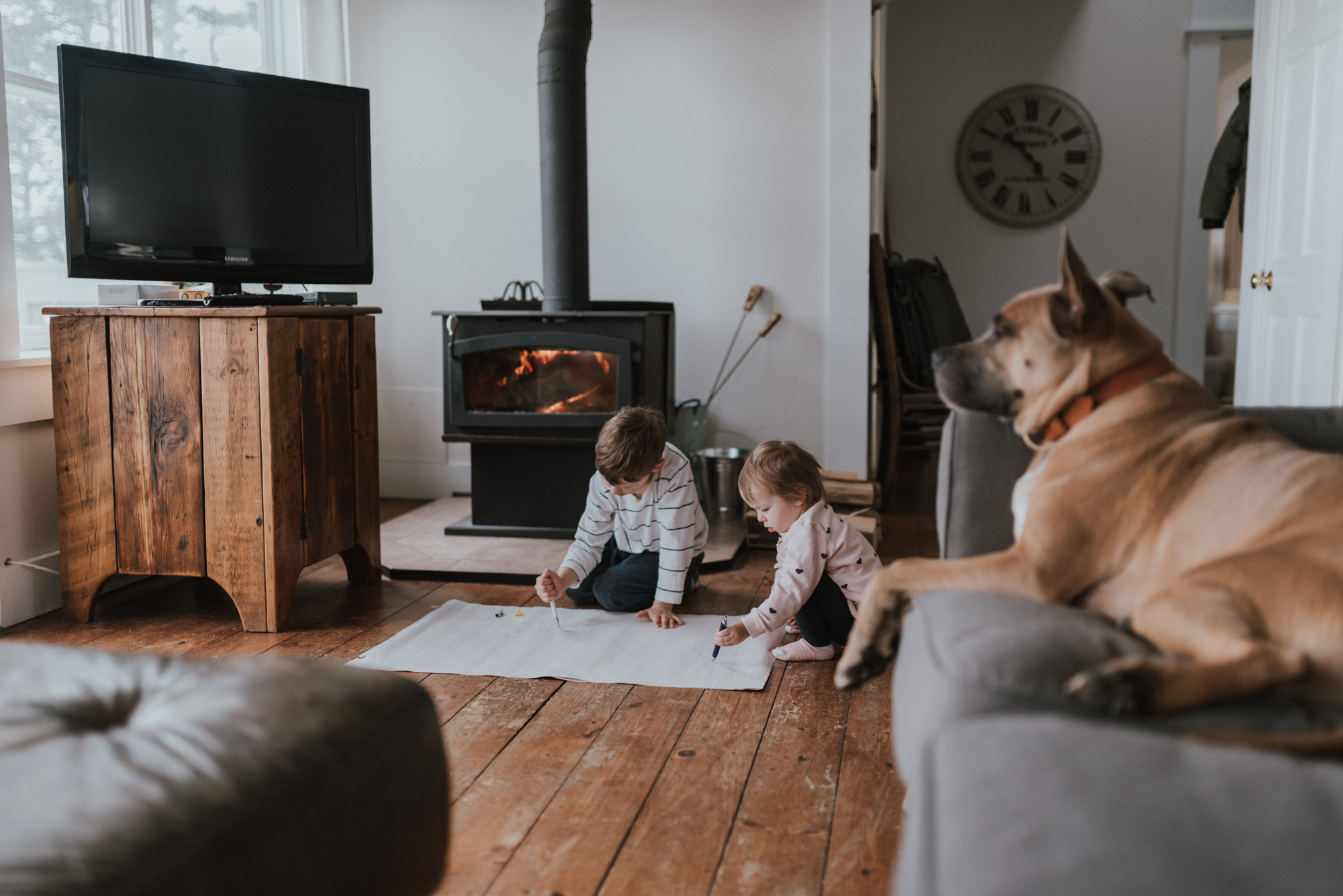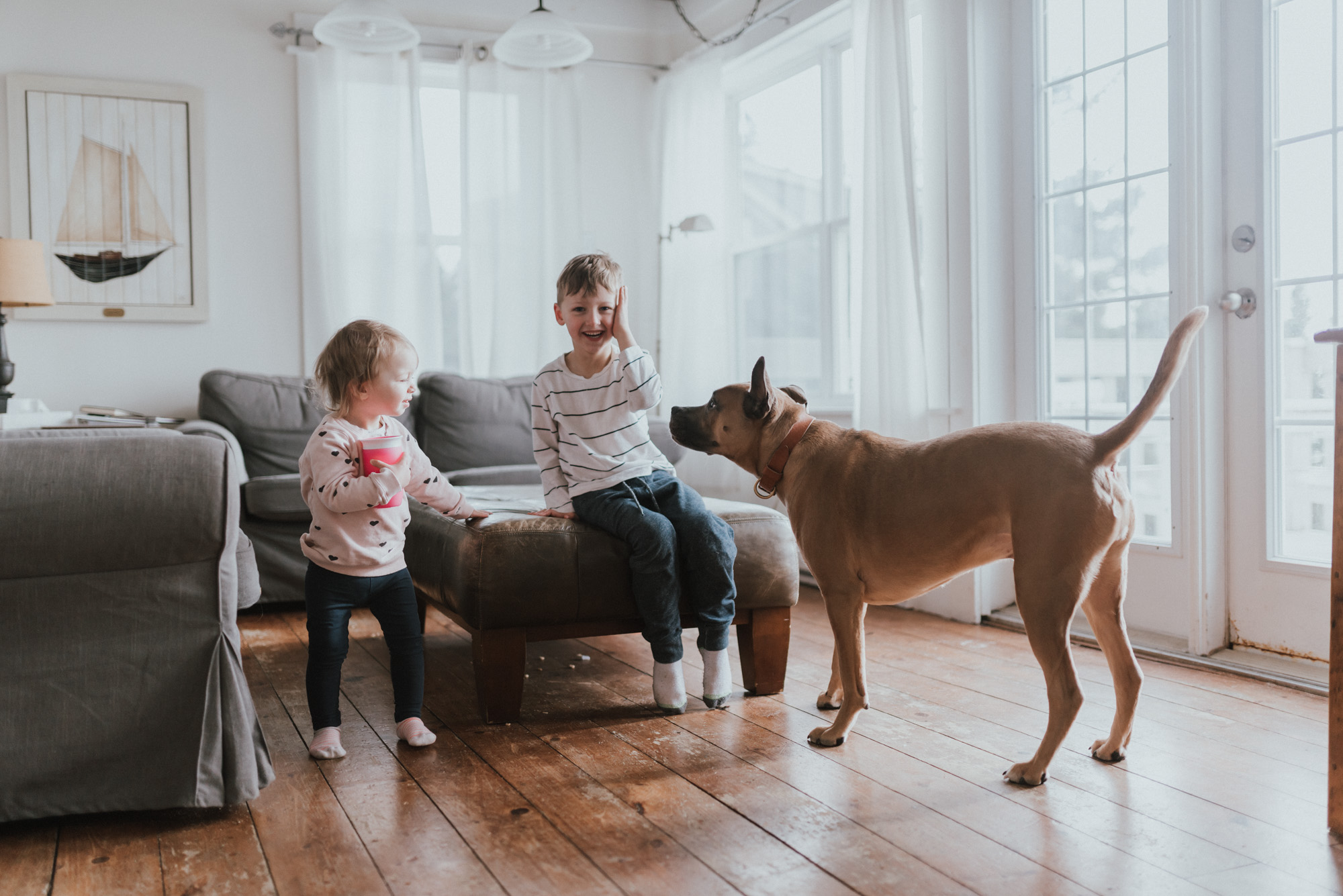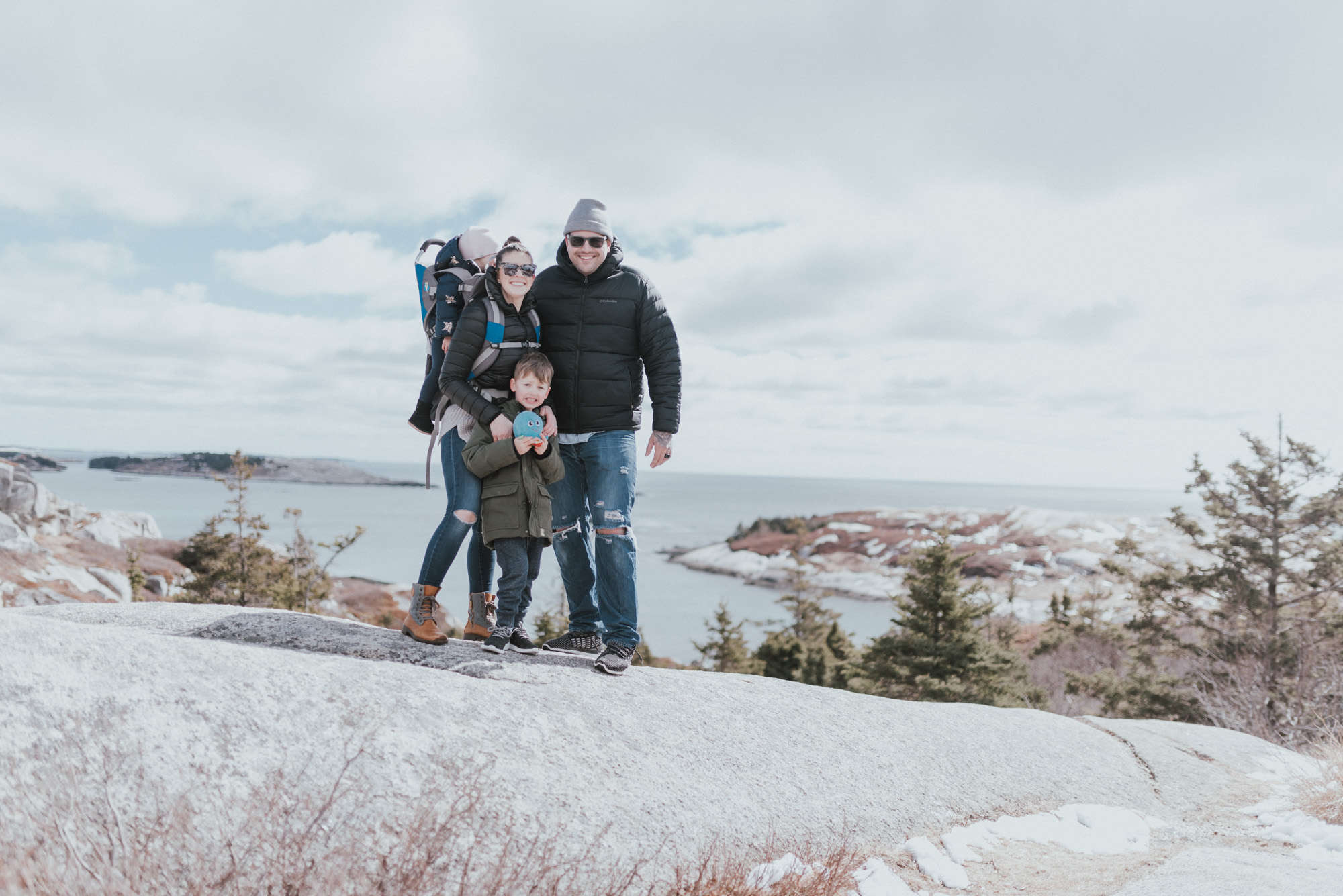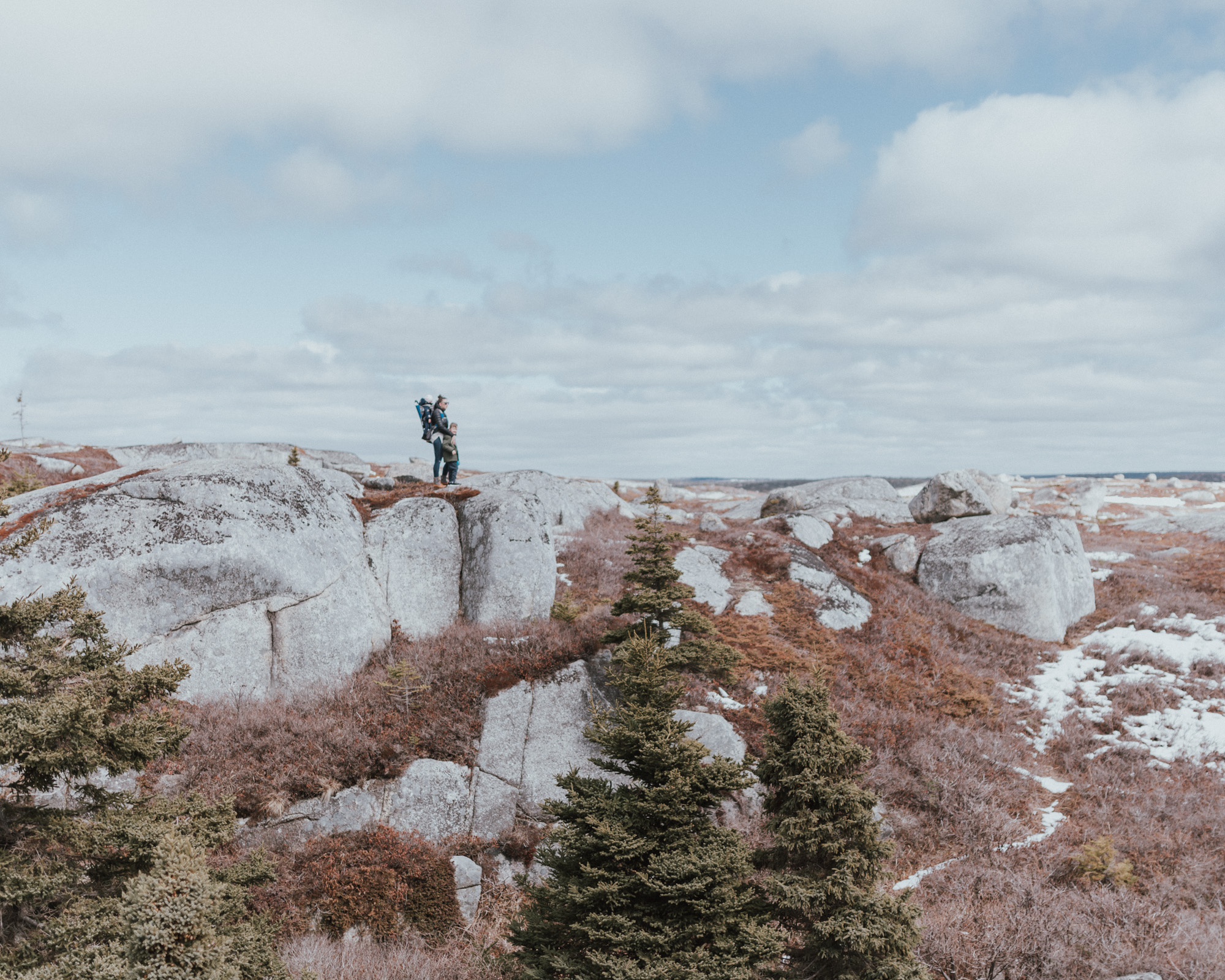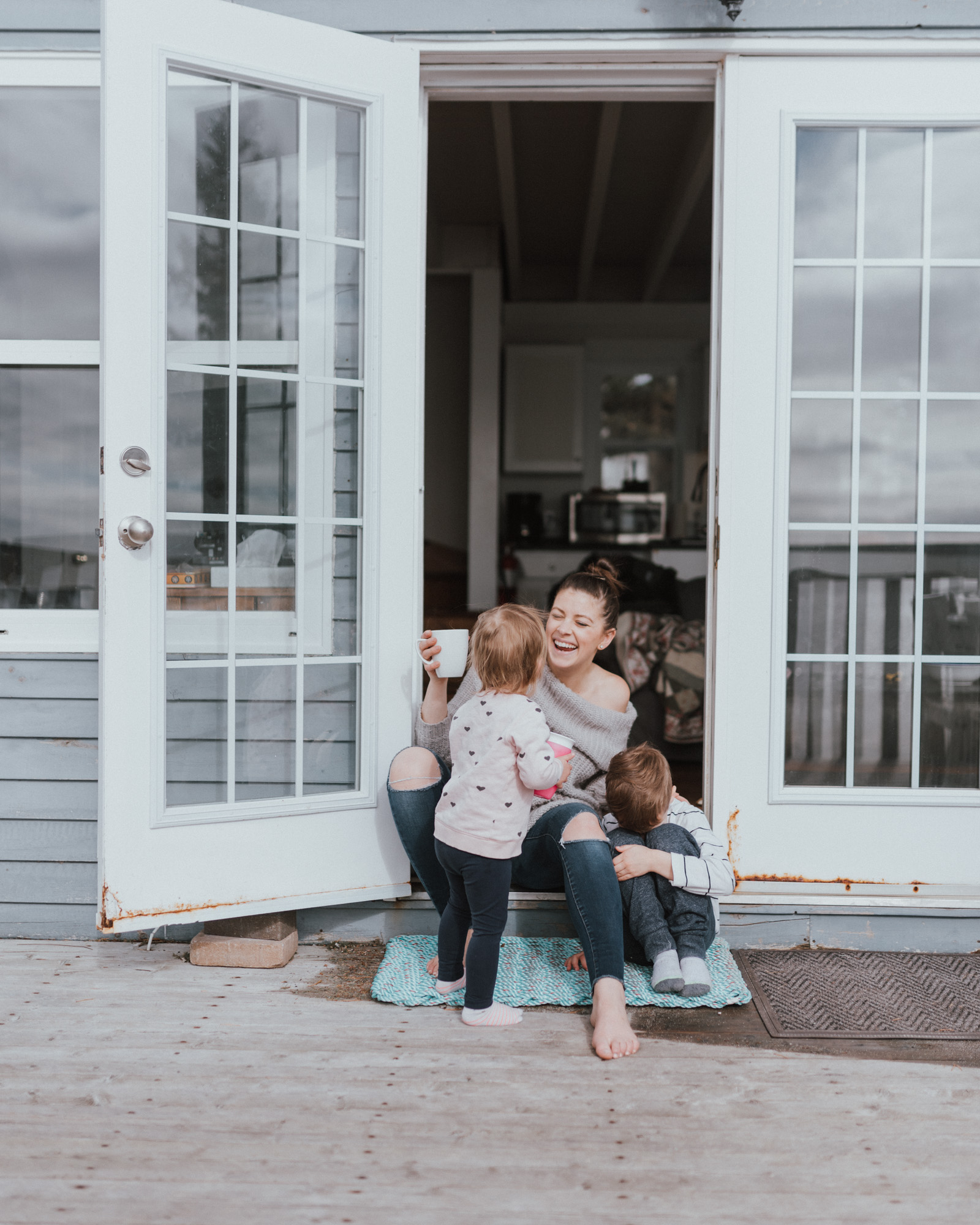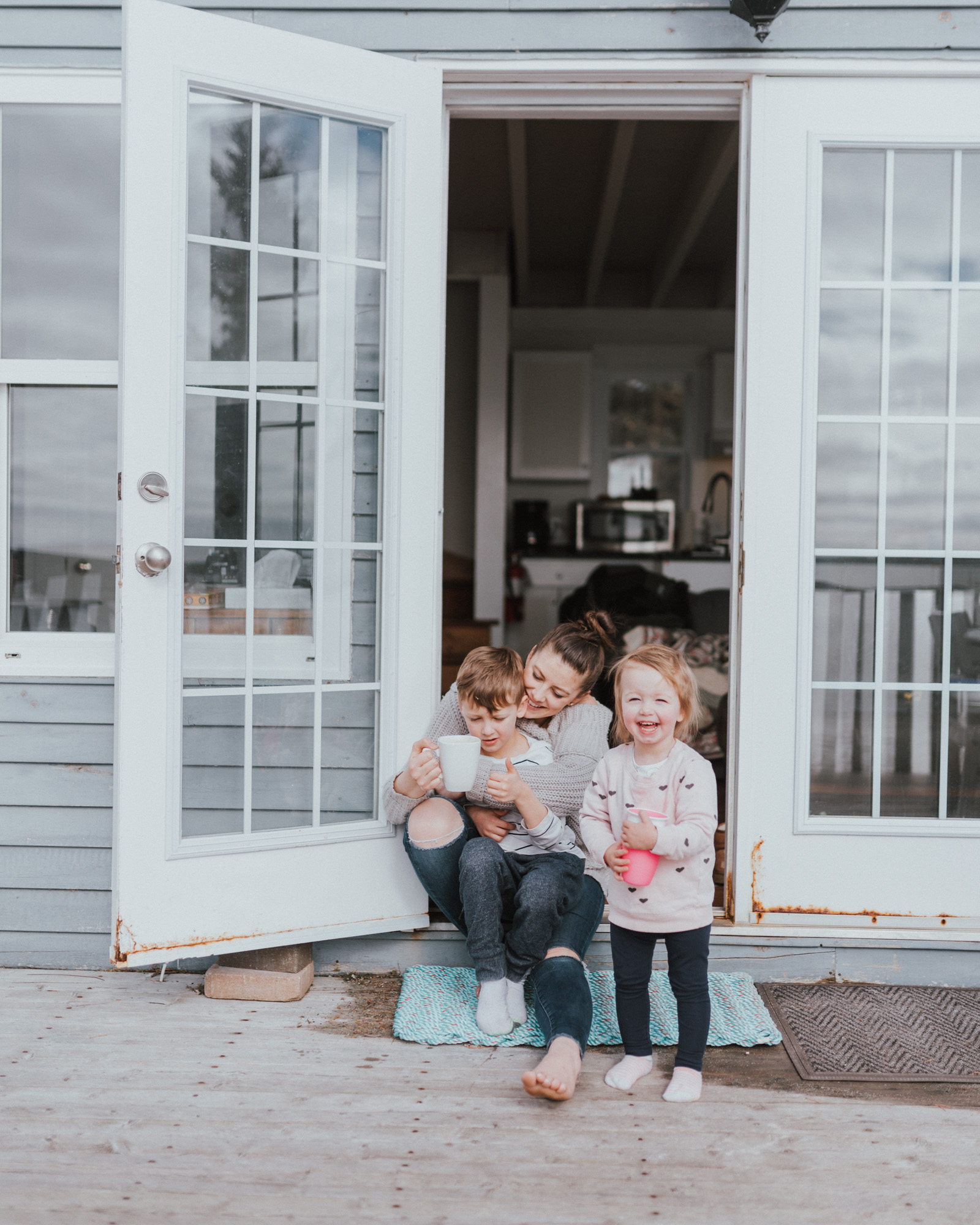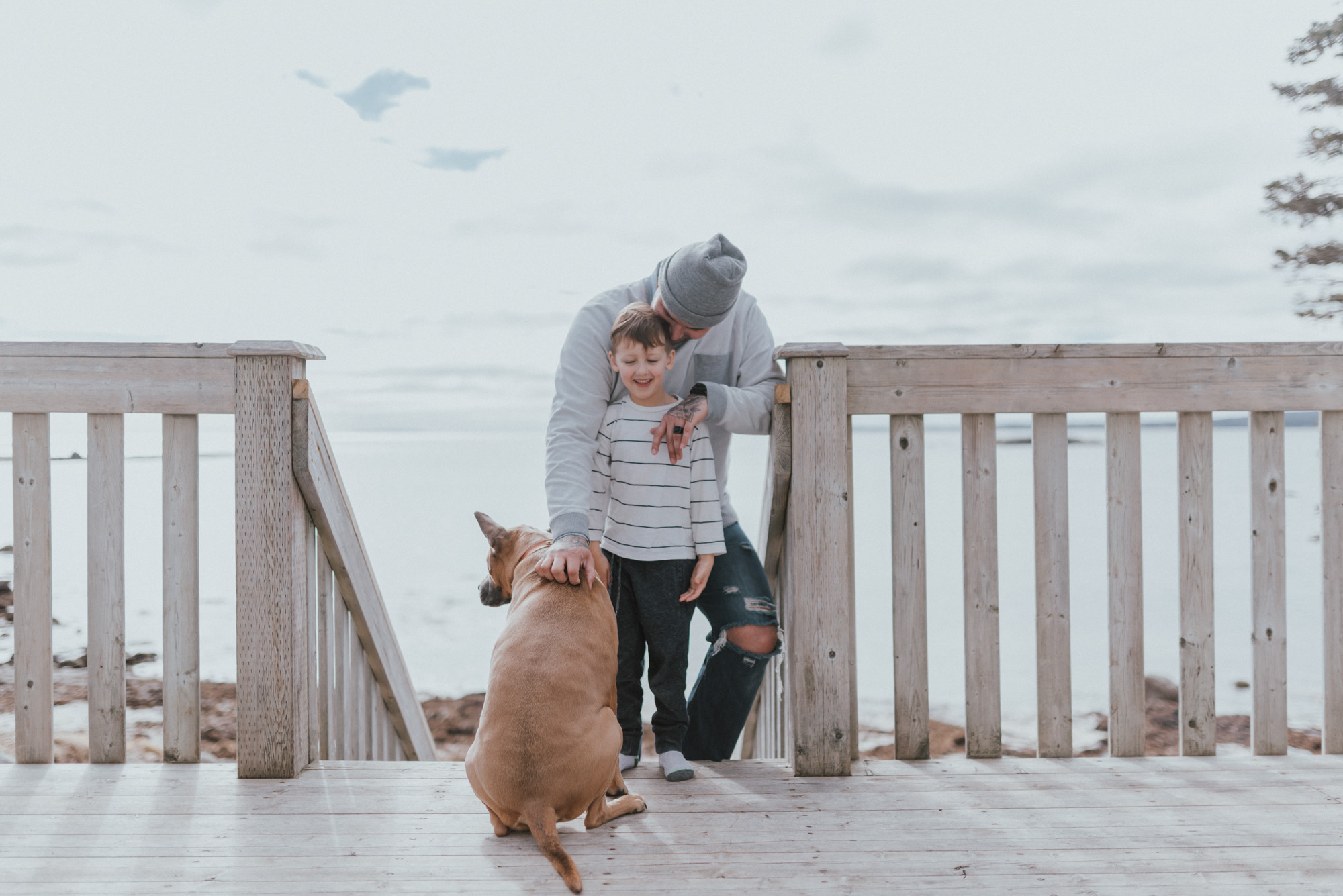 To keep the kids busy, we spent a lot of time on the beach or by the campfire. We also did fun activities inside like coloring and hide and seak. And, when all else failed, we went for a drive and found an epic place to hike with the kids on the side of the ocean close by.
For food, we came armed with Groceries but were spoiled by Rhubarb restaurant for dinner the first night having such a delicious meal. The restaurant has a great vibe to it and all the staff were amazing with our kids. Rob ordered the special which was Cordon Bleu and I had the braised lamb. They have a special kids menu with pretty great portion sizes so the kids shared an order of their kids fish and chips, but then the helped us with Aubrey's special request of spaghetti, making it off the menu for him. We left with full bellies and happy hearts.  They also sent down Build your own Pizza kits for our second night so that we could make something delicious without leaving the cottage. If you don't stay at Oceanstone, this restaurant is worth the drive to check out.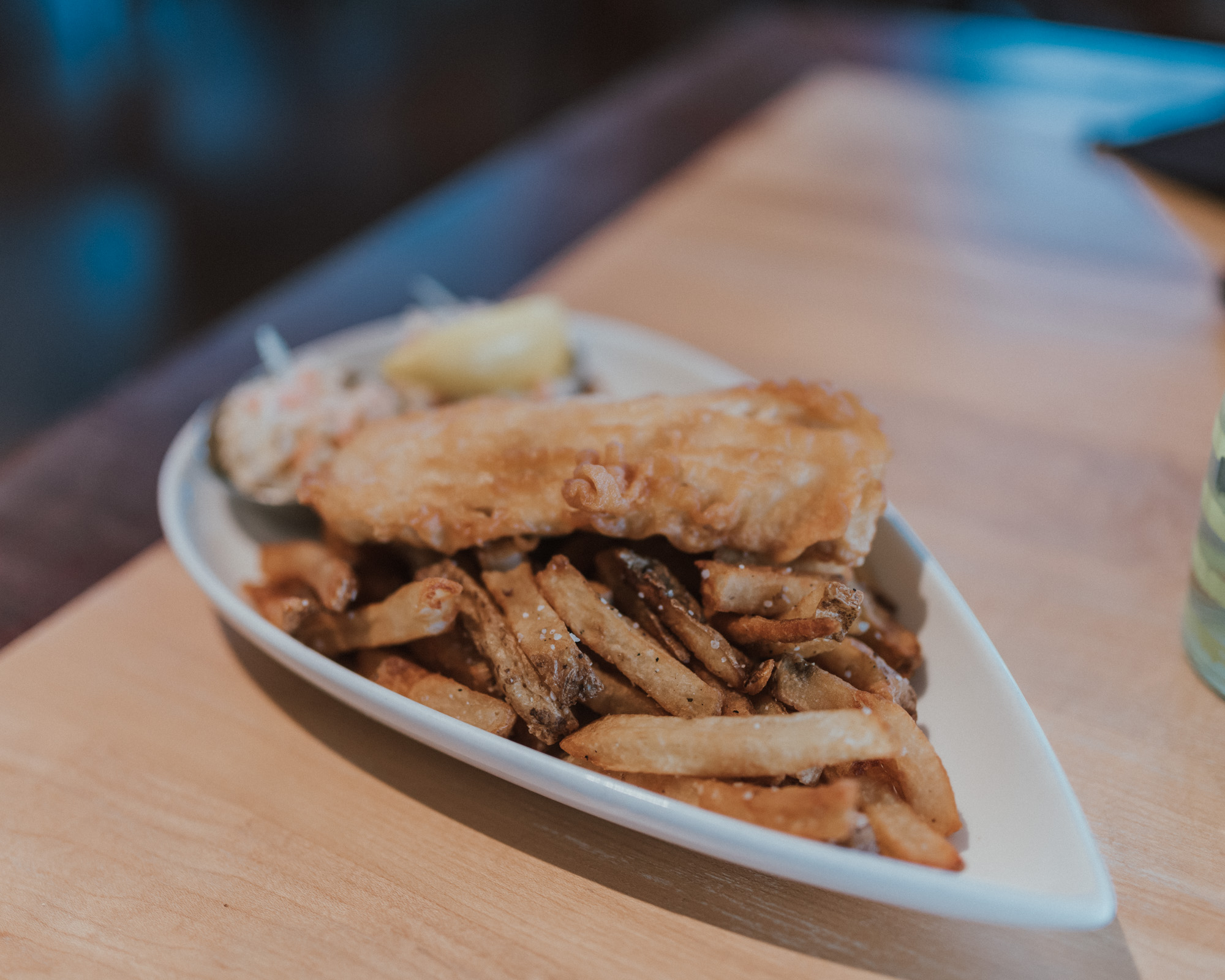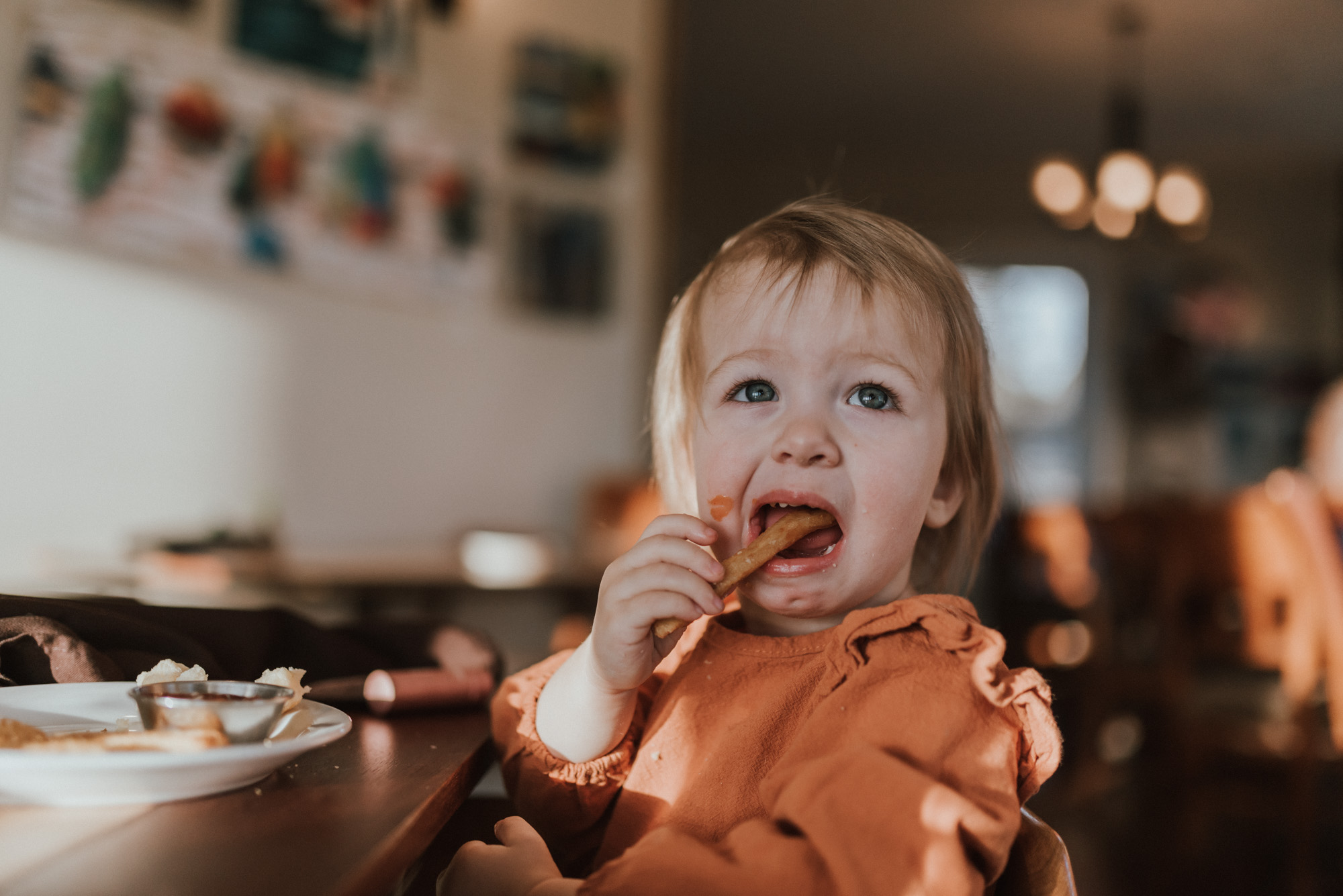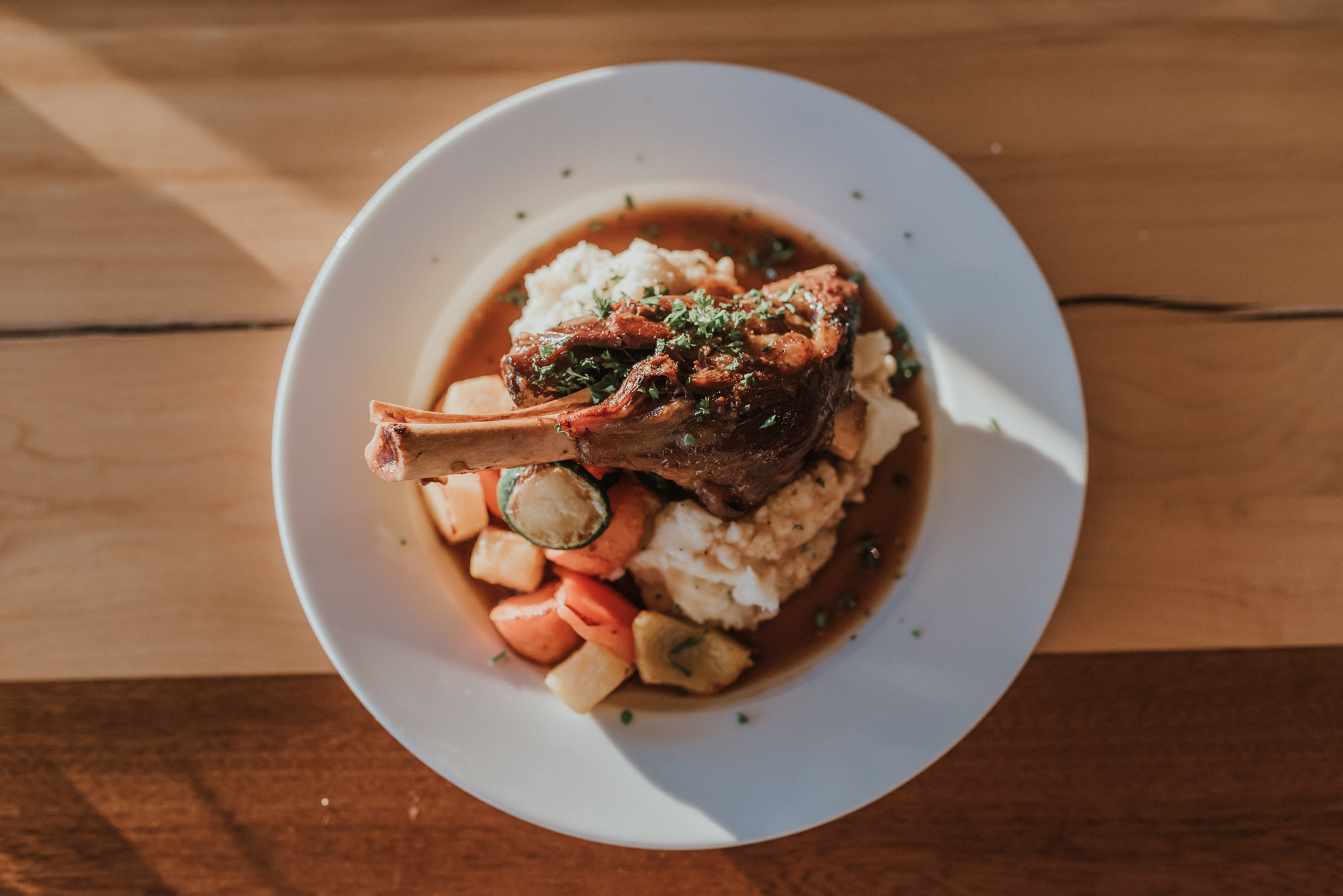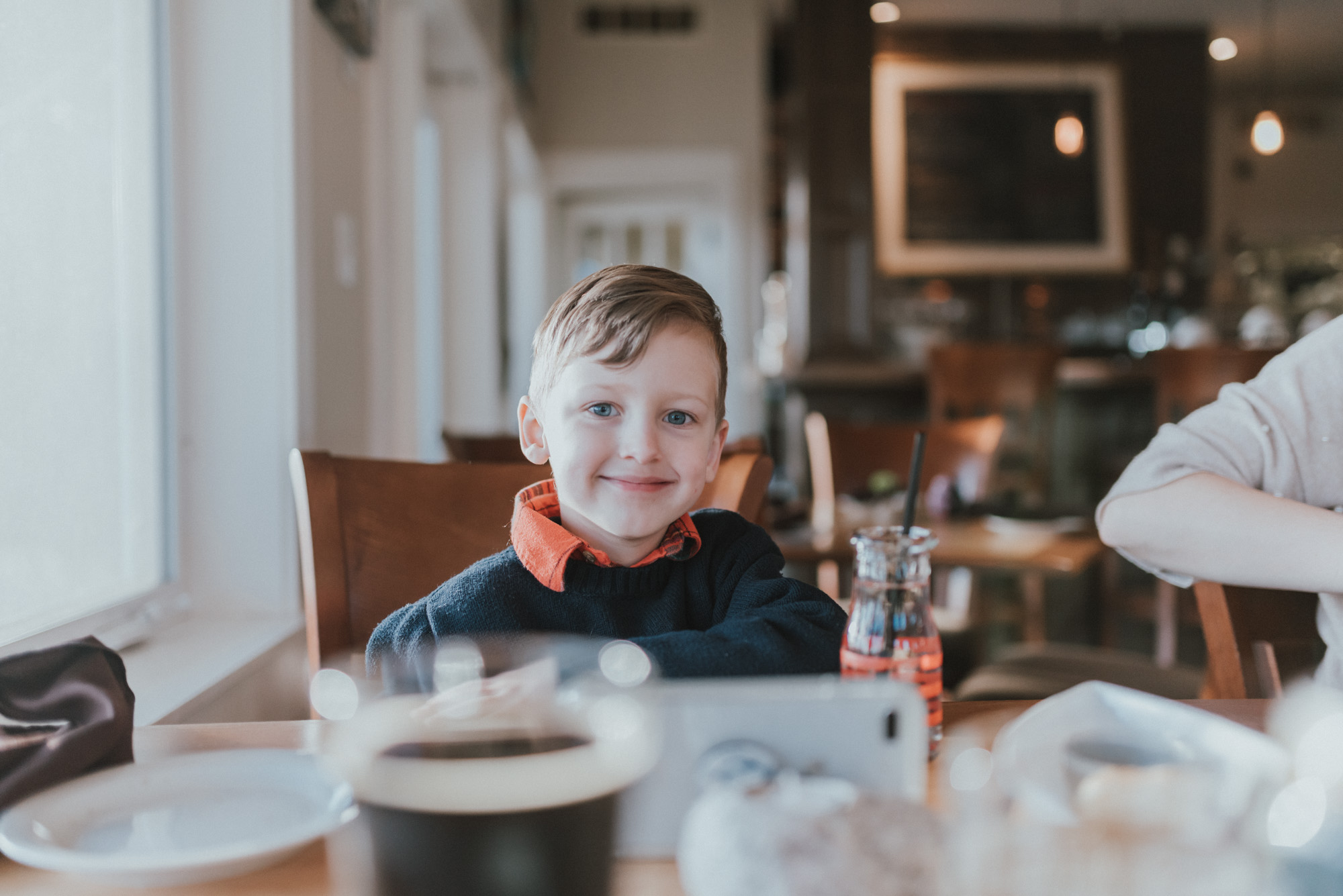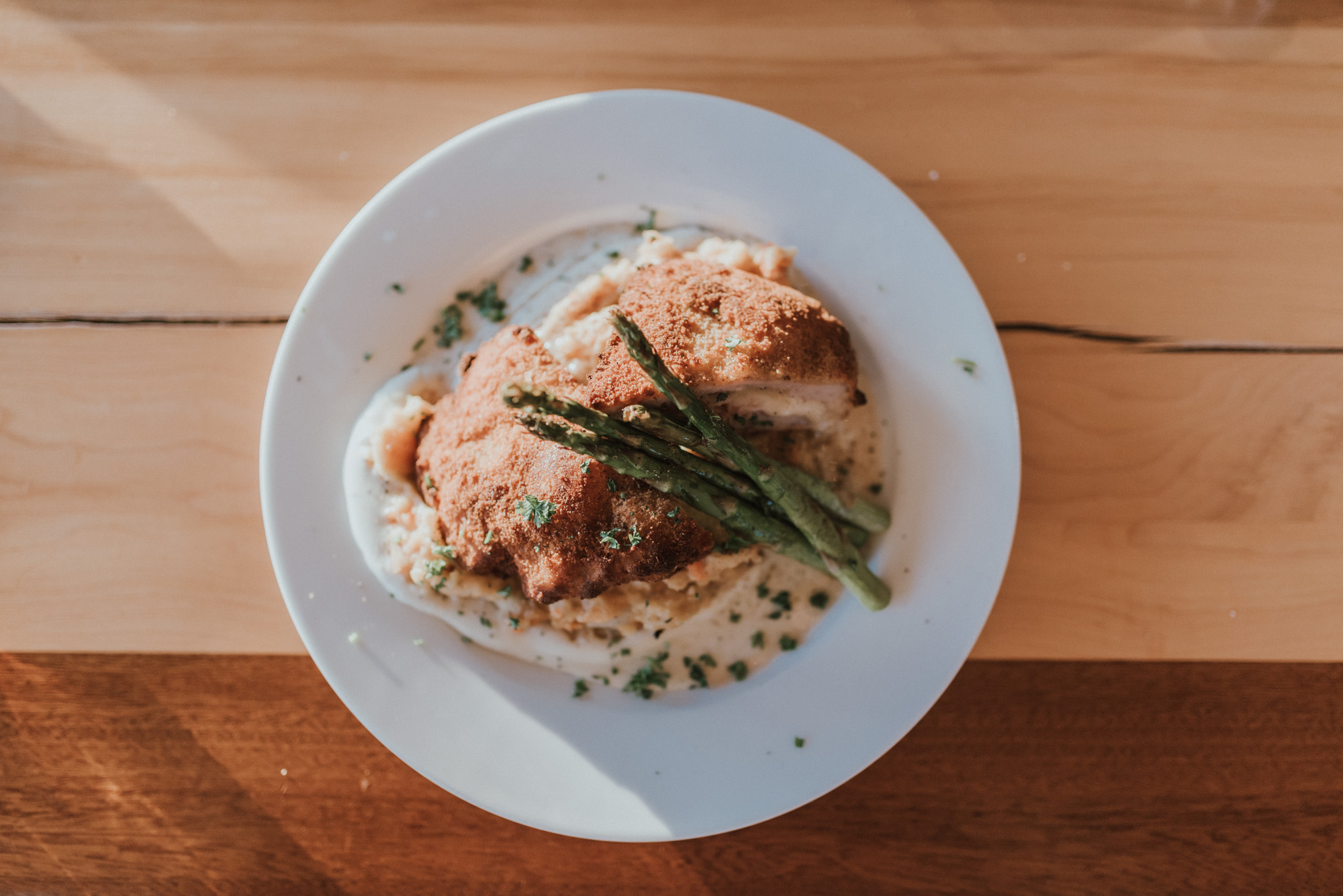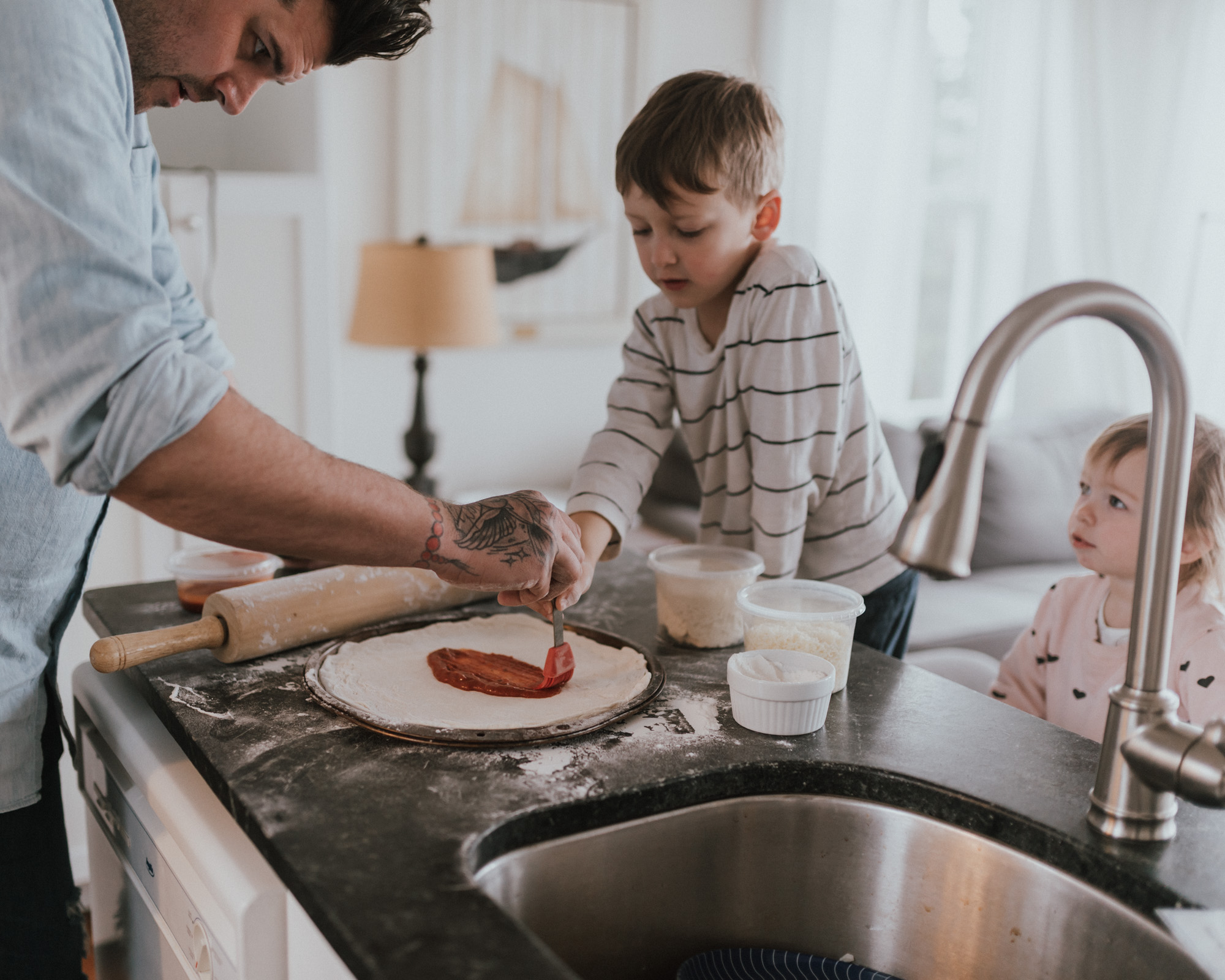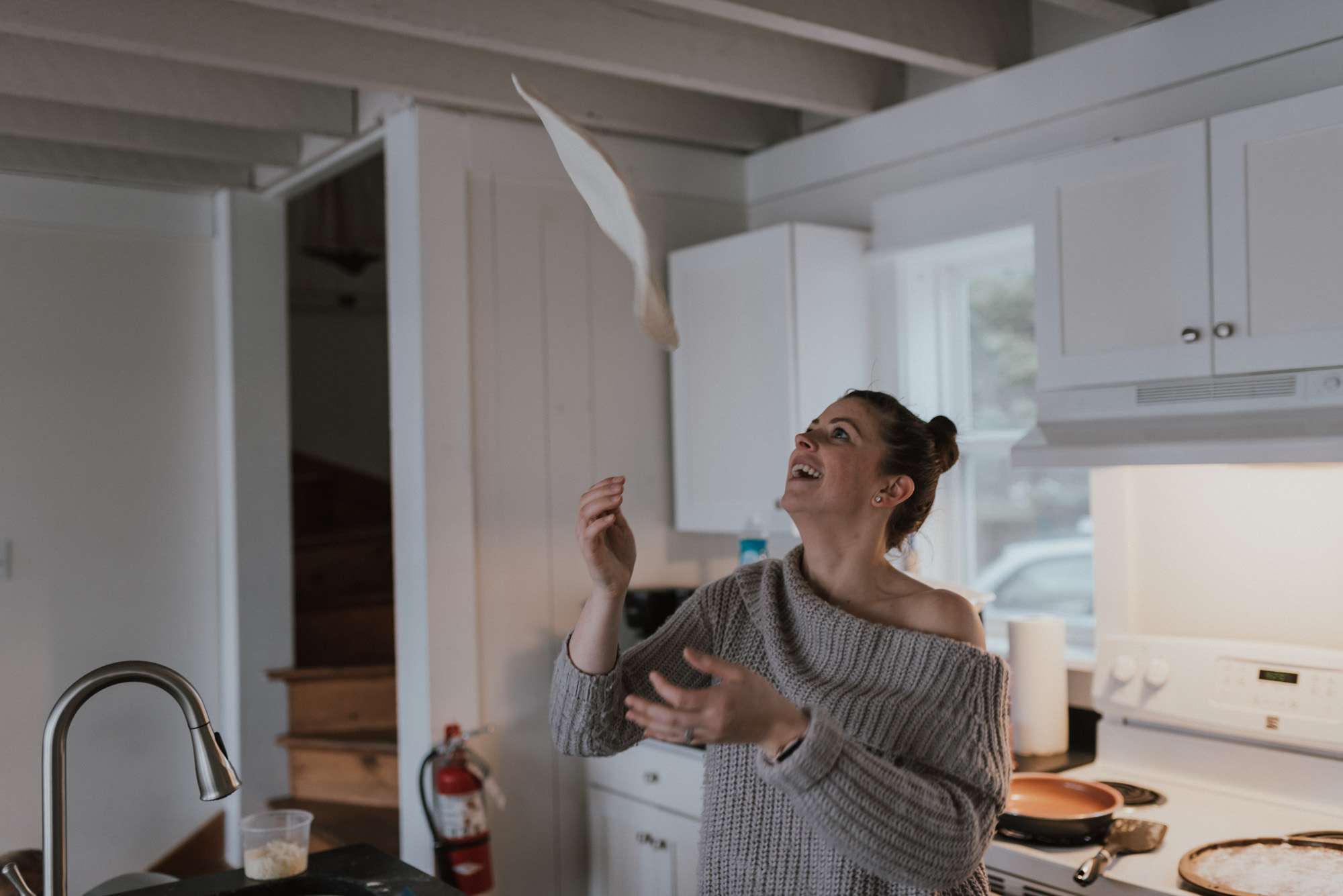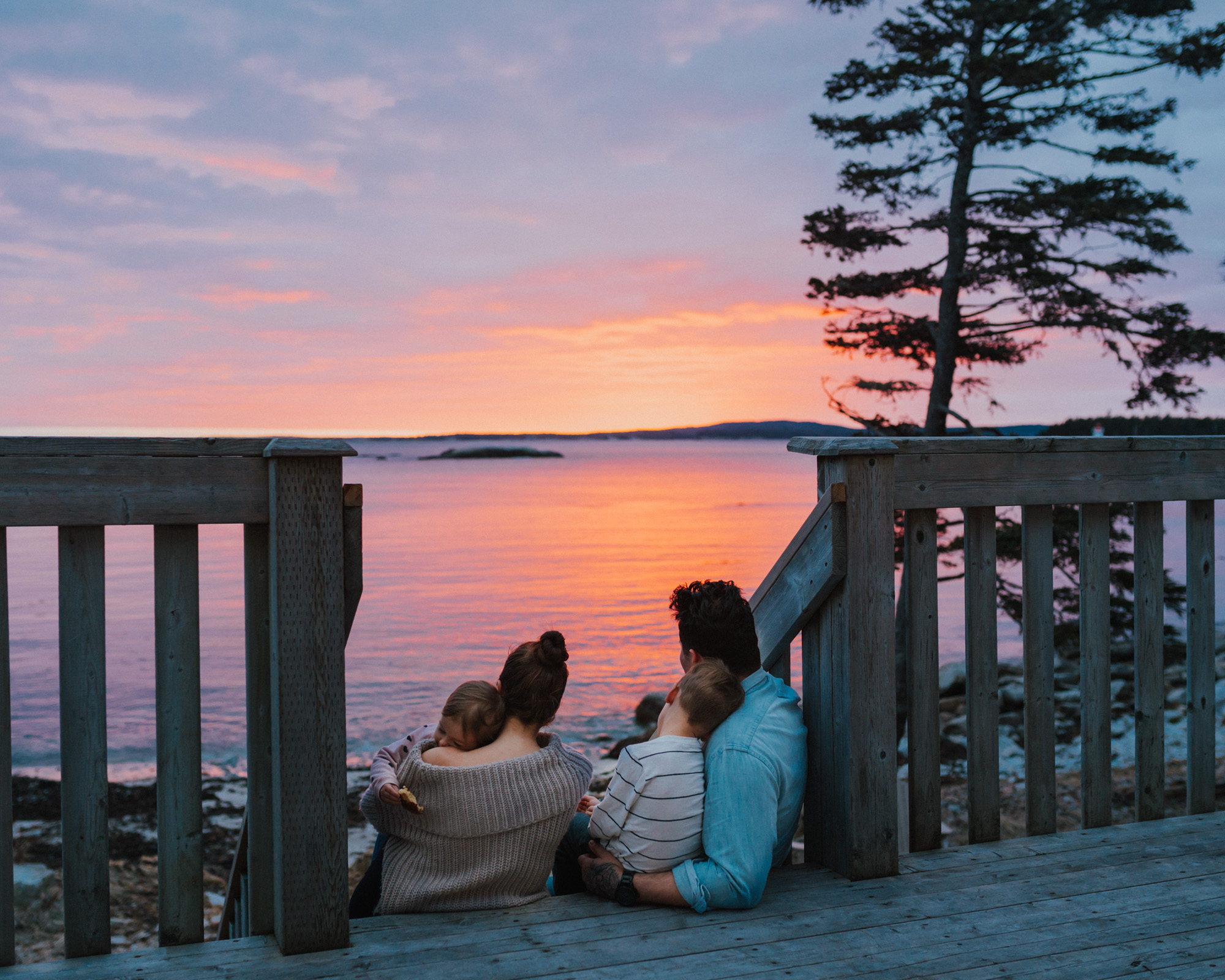 The final night ended with the most amazing sunset which made us so sad to leave.Now, we always like to have some cons to a review and are very honest with you all but we don't have any for this. Usually, when traveling with kids, you become so exhausted that it cant really be called a vacation. We can honestly say that all three times we have stayed at Oceanstone, even with on involving a wedding, we have left feeling nothing but refreshed and revived. I'm, sure it probably has something to do with the ocean because of all its magic. Let's just say, this won't be our last trip.