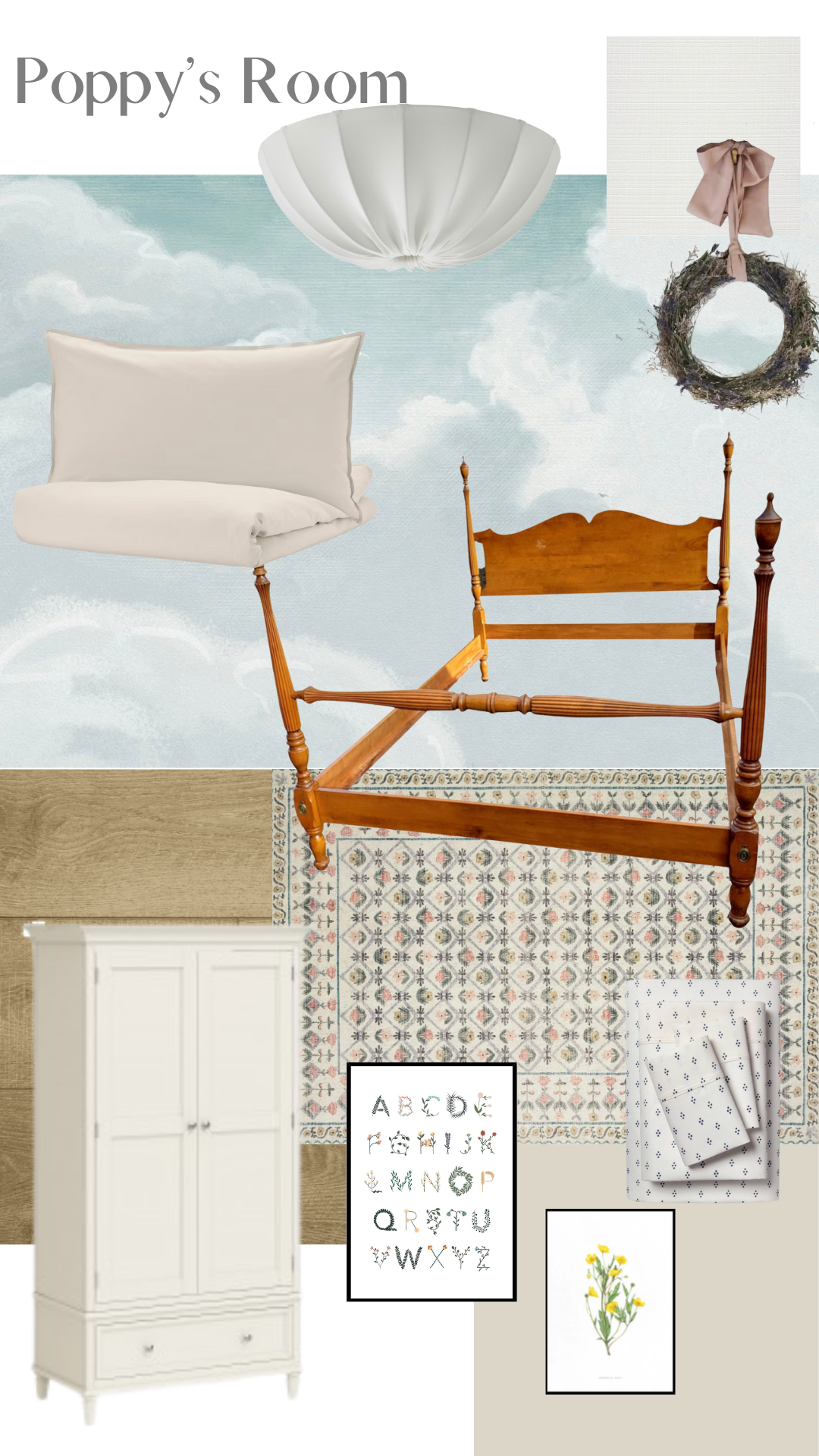 For those of you who have been following us over on Instagram, you probably already know that we created a room for Poppy before Christmas. Old homes have weird quirks and for this one, they had two rooms together with a sliding glass patio door in between. There was a small entrance into what was formally the primary suite and then to your right was a room they referred to as a den which also had the primary ensuite off of it. To make this home four-bedroom so that each of us had our own space, we had to create a new hallway and make it so that you could access two separate rooms. That meant dividing the original primary suite and building a wall at the front third of it.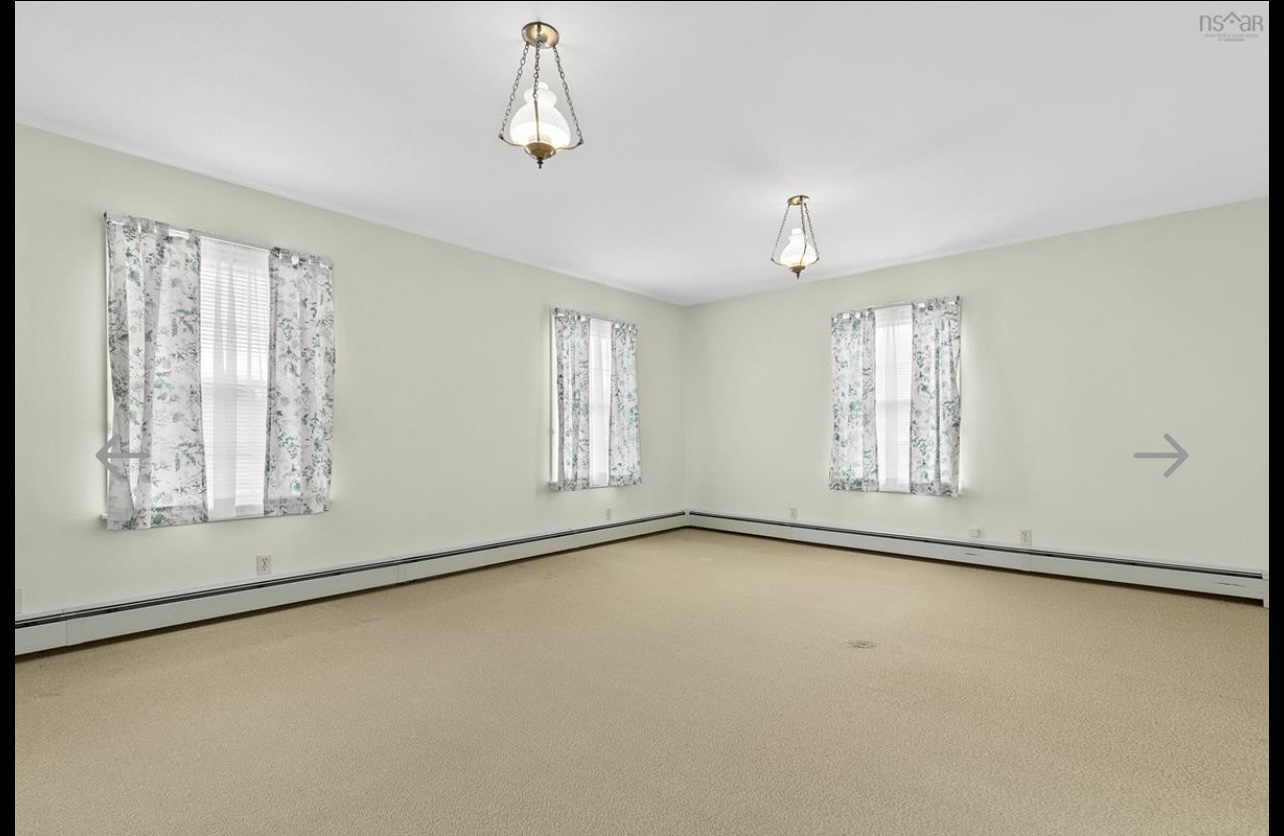 Rob has been busy over the last week muddying and taping Poppy's new wall to her bedroom. So that got us planning out how we were going to decorate her room. I really didn't want to do wallpaper again as I had done it in so many spaces of the last house. Plus with this house being full of very outdated wallpaper, it made me a little sick of it. But, with Poppy in mind, she really wanted to have another room with wallpaper covering all 4 of the walls.
Because I really like to have the kids involved in the design process of their space, I printed off about six samples of floral wallpapers that I thought she would like and matches her favourite colors. That way she was able to dial-in and choose from those. She had other plans in mind. I thought she was wanting to go floral again like at our last home, but all she wanted was to feel like she was surrounded by the sky and clouds. I knew the perfect wallpaper because I have been dreaming about the mural for years. I reached out to Anewall about the Nuage Mural to see if it would be able to be made to surround an entire room. Luckily for us, It could.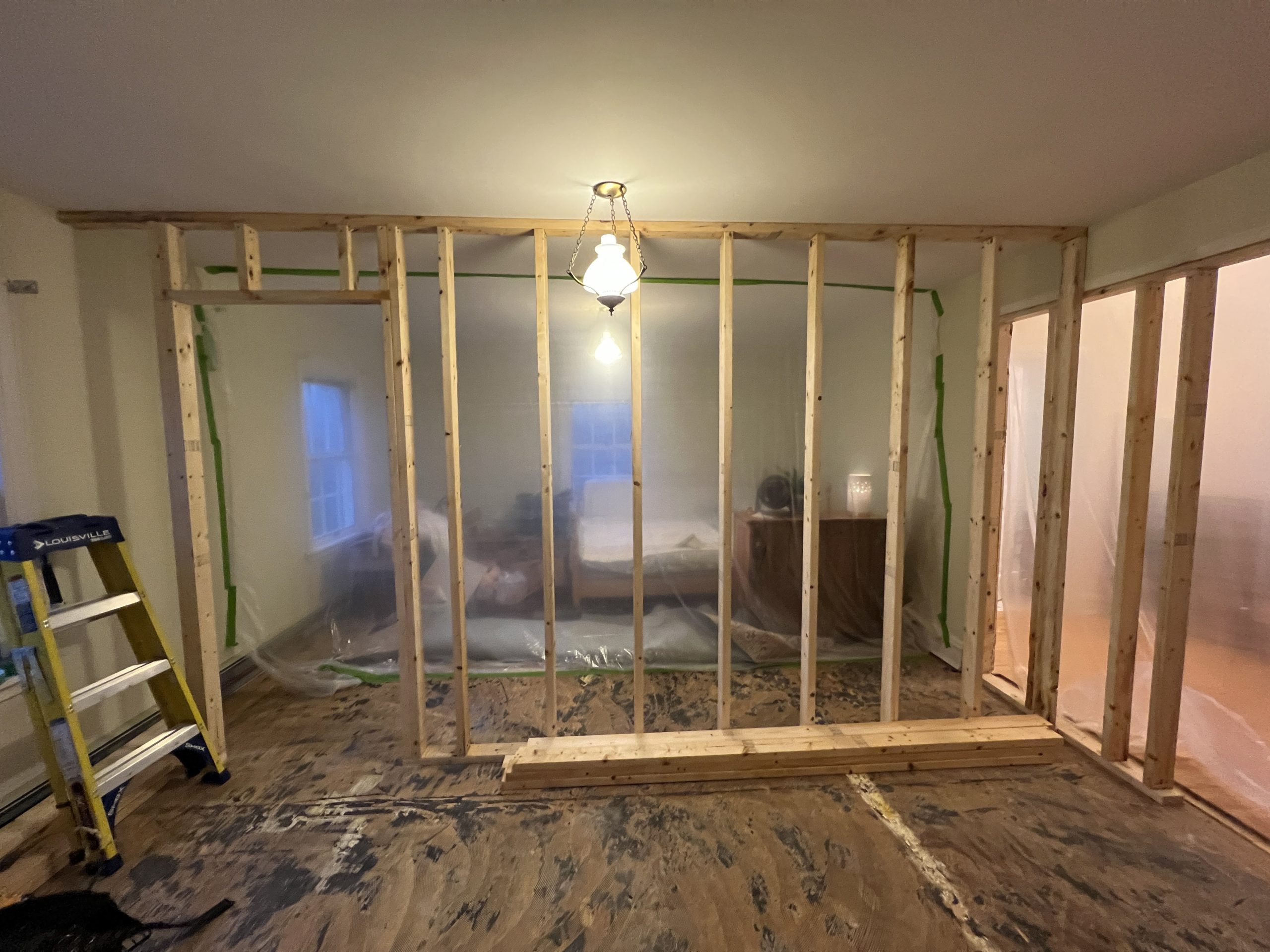 As we wait for that to arrive, we are starting to pick away at the other items in her space. Our home is from 1879 so we really wanted to utilize antiques throughout. There's nothing sweeter than antique furniture in a little kids room. I lucked out and was able to find not only an antique double bed frame, but also a beautiful solid wood wardrobe as her new room doesn't have a closet. We've been getting the wardrobe painted to match the tones of the wallpaper. We also hunted down some beautiful sheets from target that had little flowers all over them, as well as possibly switching out her rug for one that fits the space a bit more. Her last room was about a third of the size she has now so making sure things fit to scale has been huge for us.
So what do we have left to do in her space:
Paint trim to match the color on her wardrobe- BM Natural Cream
Apply wallpaper to all walls
switch out the aluminum blinds for custom black out Blindstogo ones
Change rug for larger size
Figure out what to do with bed frame…paint or stain darker.
Make sure to follow us over on Instagram as we share the day to day in our stories.