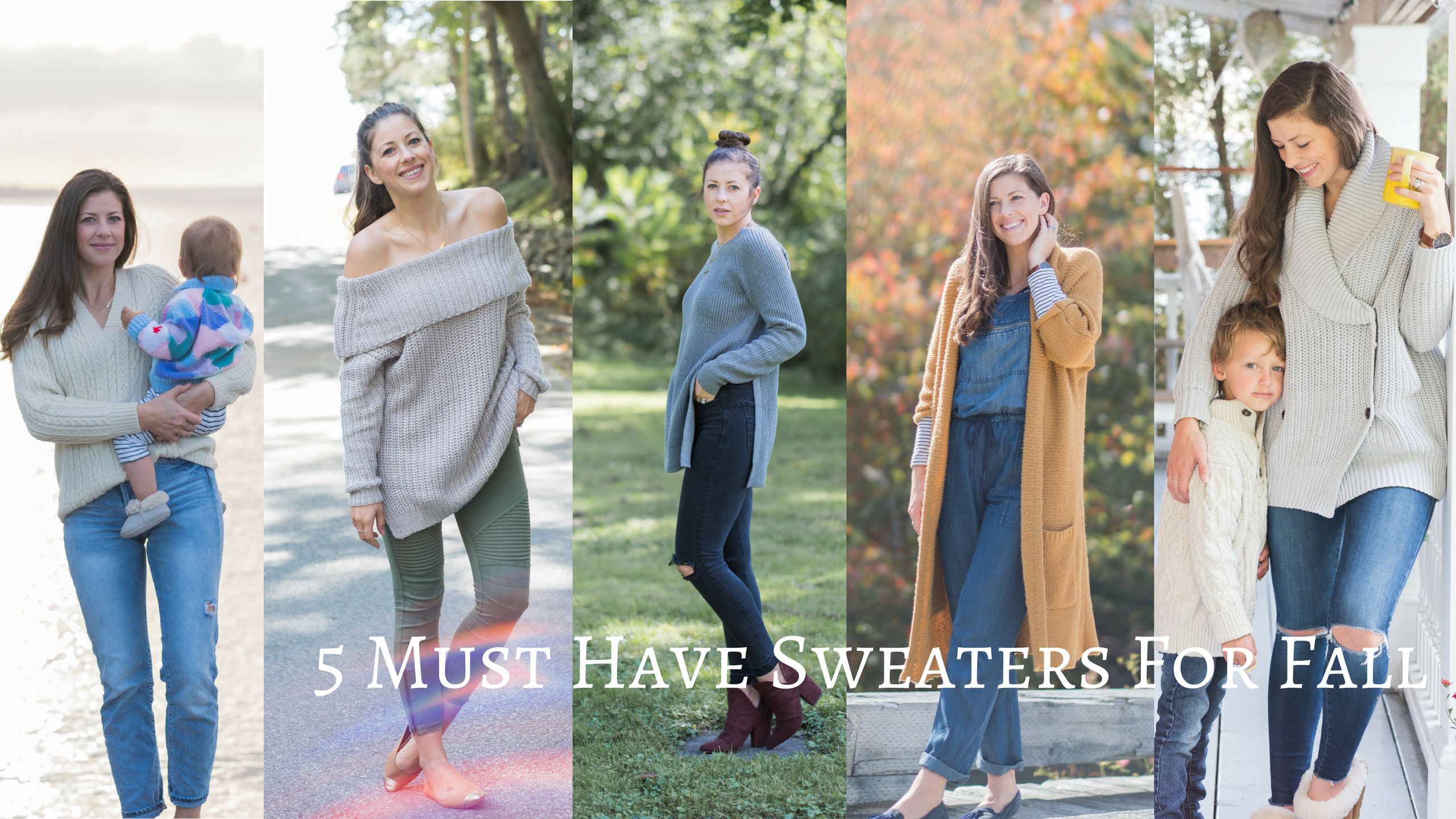 Here in Nova Scotia, we are finally getting some Fall weather. Don't get me wrong, I LOVE SUMMER, from beaches, to patios and BBQ's. But, Fall is just so warm and inviting. It's the perfect season where you can bundle up in a cozy warm sweater without worrying you will get too hot or what jacket will work with it. Plus as a busy mom of two, being able to throw a warm sweater on in the morning gives you the cozy feels while looking put together.
I have slowly been refreshing my Sweater wardrobe over the past month. I know I wear them so often that each year around this time I invest in the top styles that I like to wear for the next 6 months. I love searching for great sweaters all over the place from the small independent brands, to the big chain stores, looking for great fits and good quality.
I have compiled my top 5 sweaters that I have bought this past month. All have a different weight, style and knit to them. Check them out.
5 Sweaters You Need This Fall
The Jacket Cardi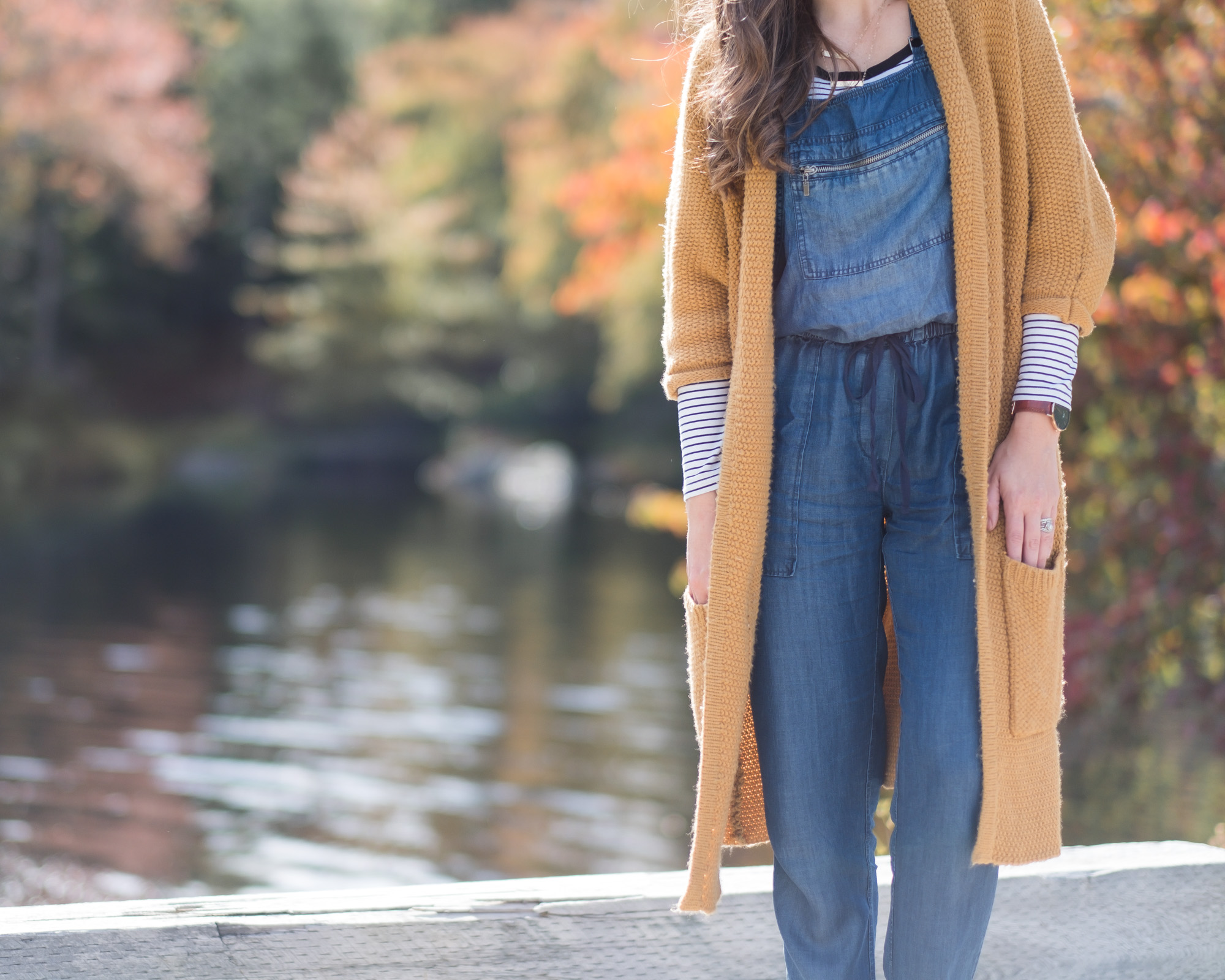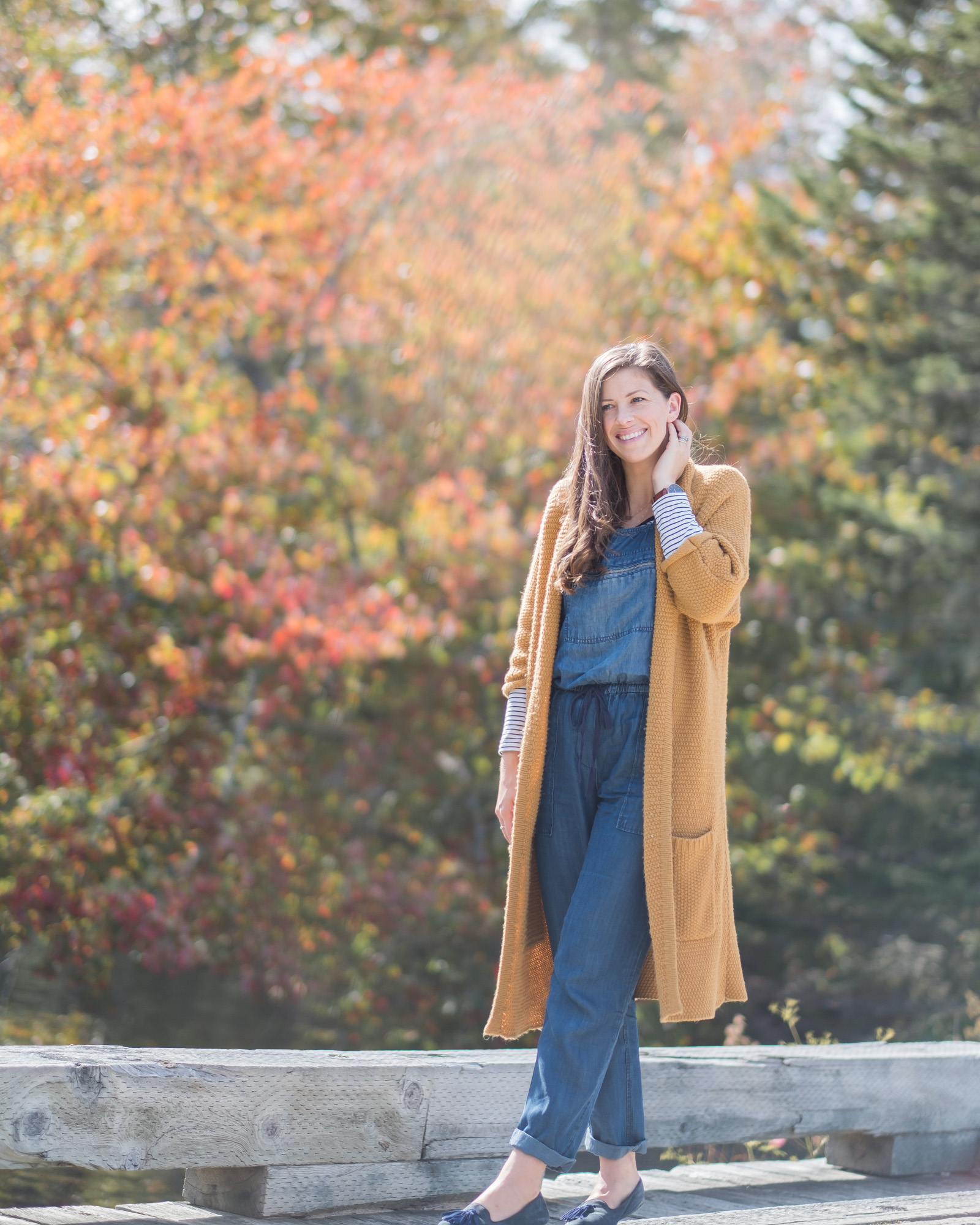 One of my favourite go to sweaters for all year round is an open Long Card that doubles as a Jacket. Whats great about this style is that in the cool summer nights, and Spring and Fall days, it can fill in for your jacket, while playing a layering item in the cold days of winter. This One c/o The Skinny, last seen HERE and HERE, even gets used as a house coat because it is so roomy and comfortable. Plus the colour is on trend for this season.
The Old Man Cardi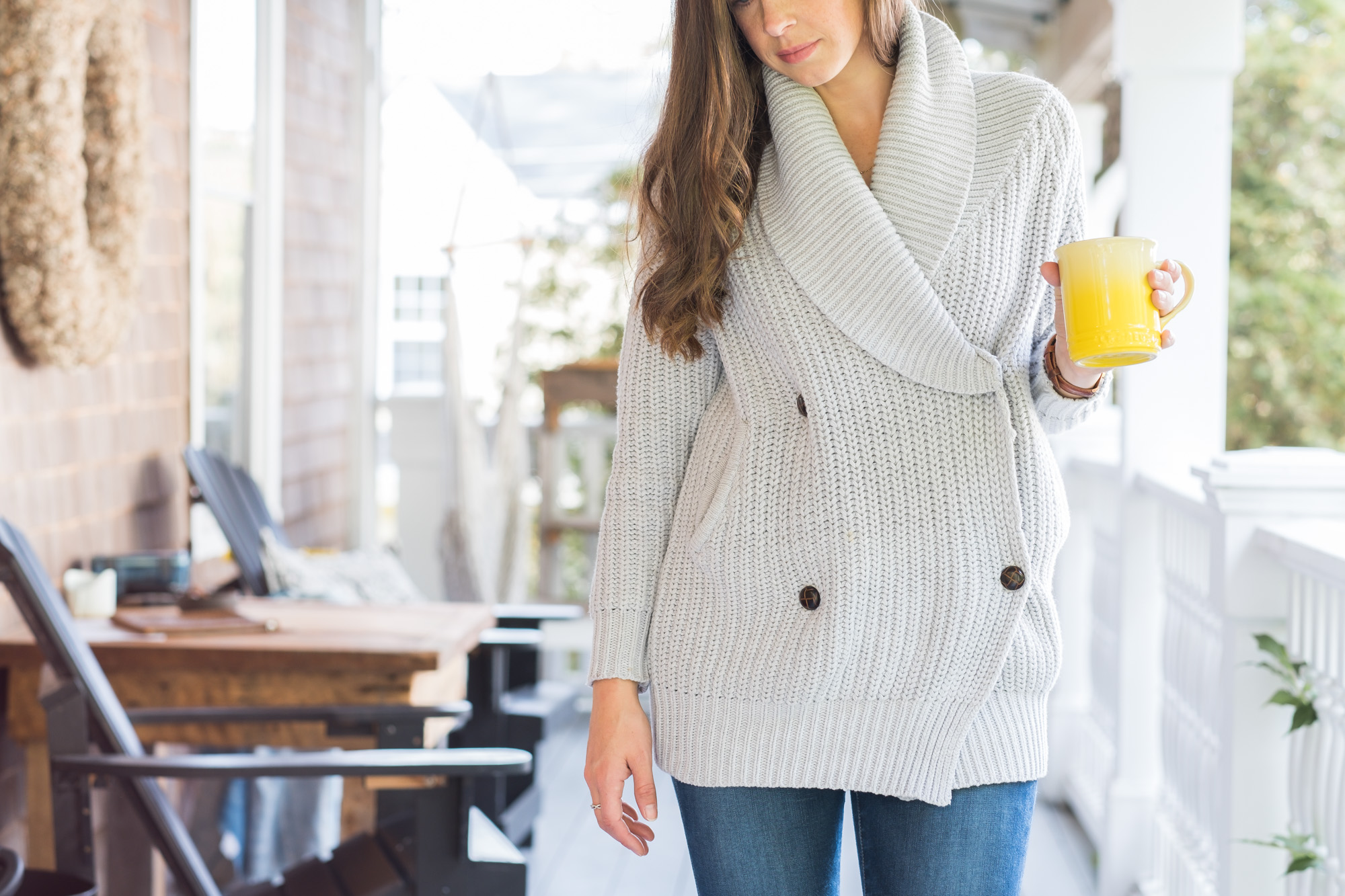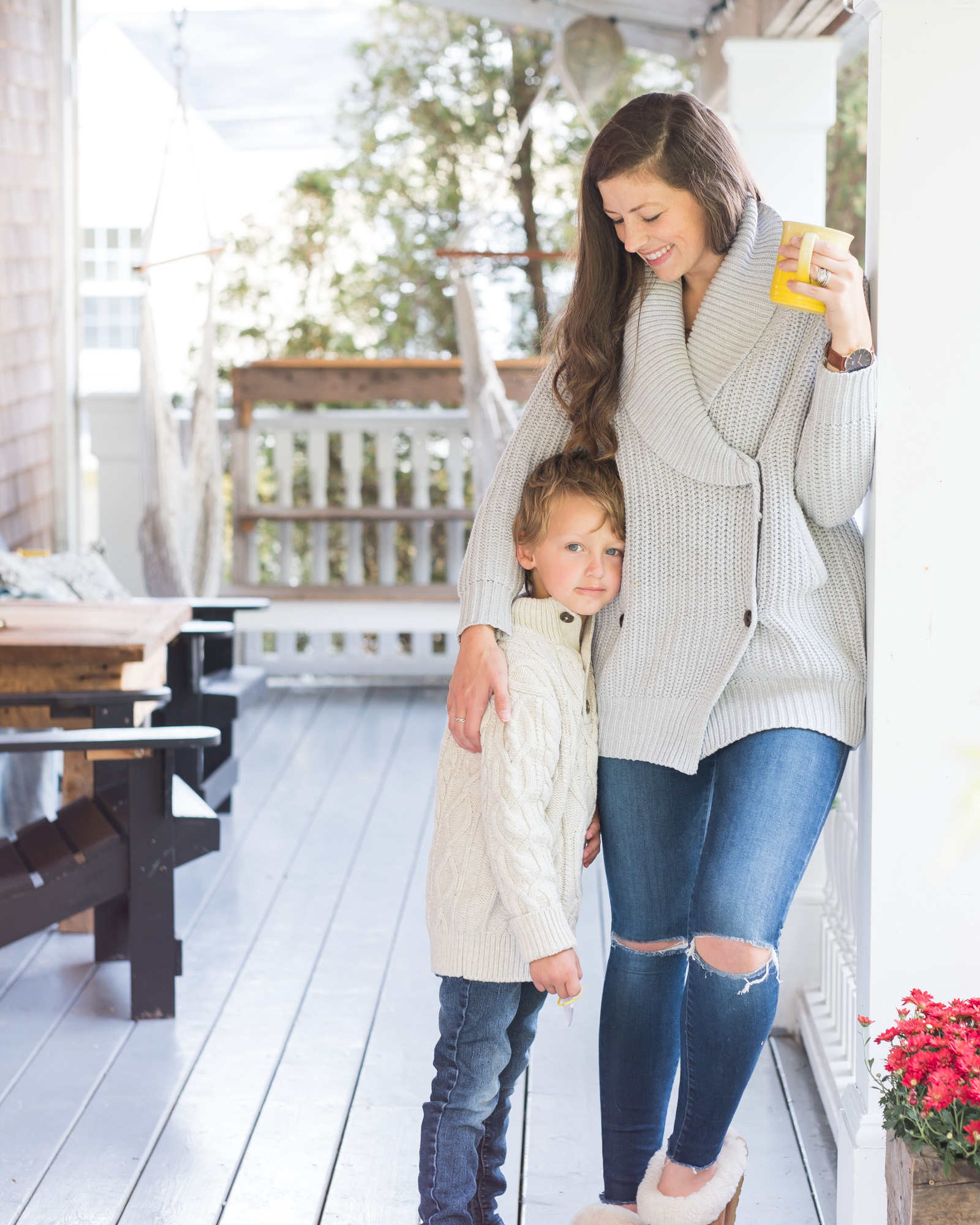 The next sweater you need this season is the Old Man Cardi. I mean, can you get any more cozy than this one c/o Twig and Feather, a local sweater company here in Nova Scotia.  This style hasn't been launched on the website yet, but you can always shop in on their Instagram Page. Whats great about this style of sweater is that it is very forgiving. From your morning coffee, to post turkey dinners, this sweater fits into it all. Plus, I am absolutely loving the button details.
The Off The Shoulder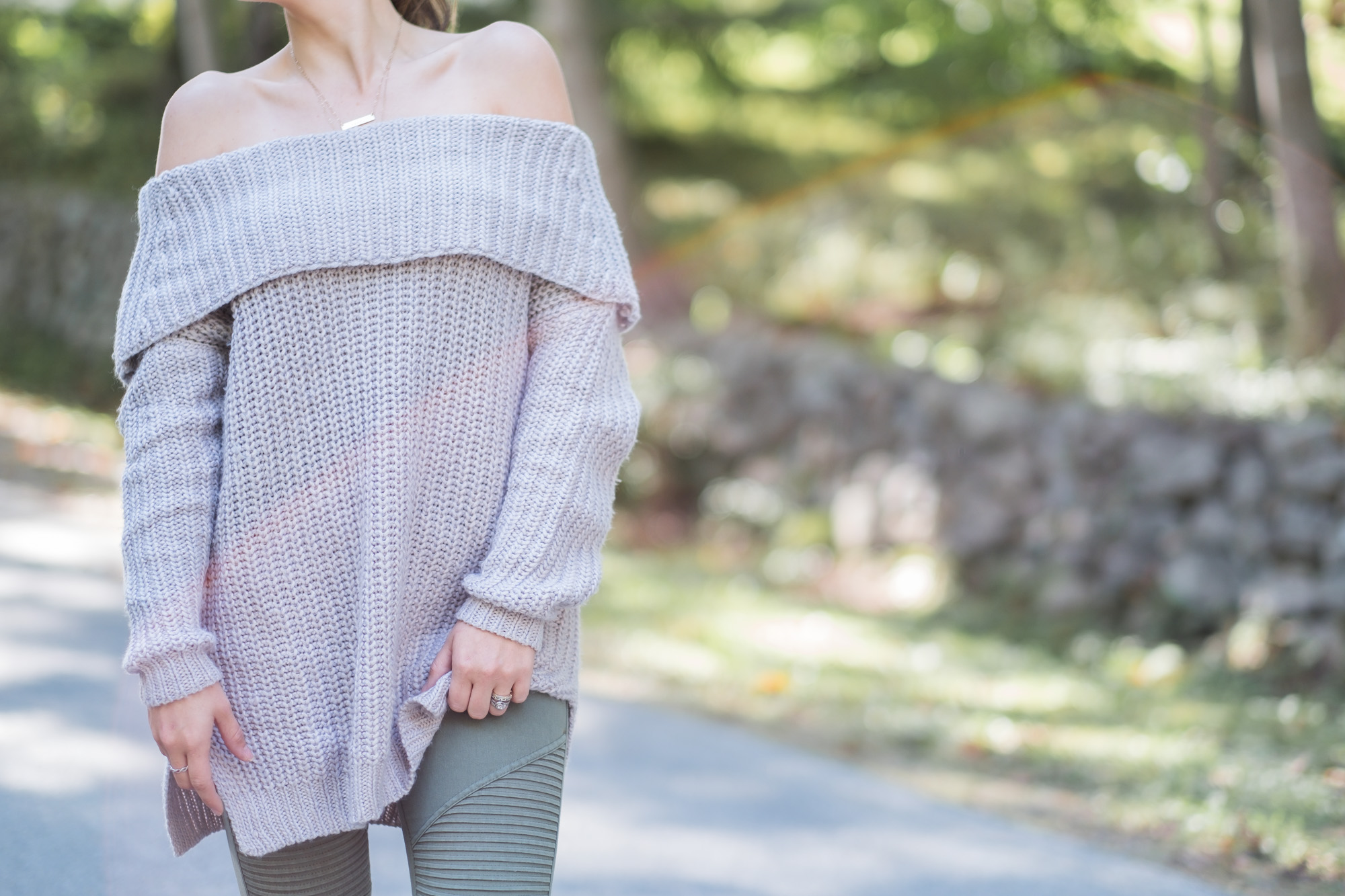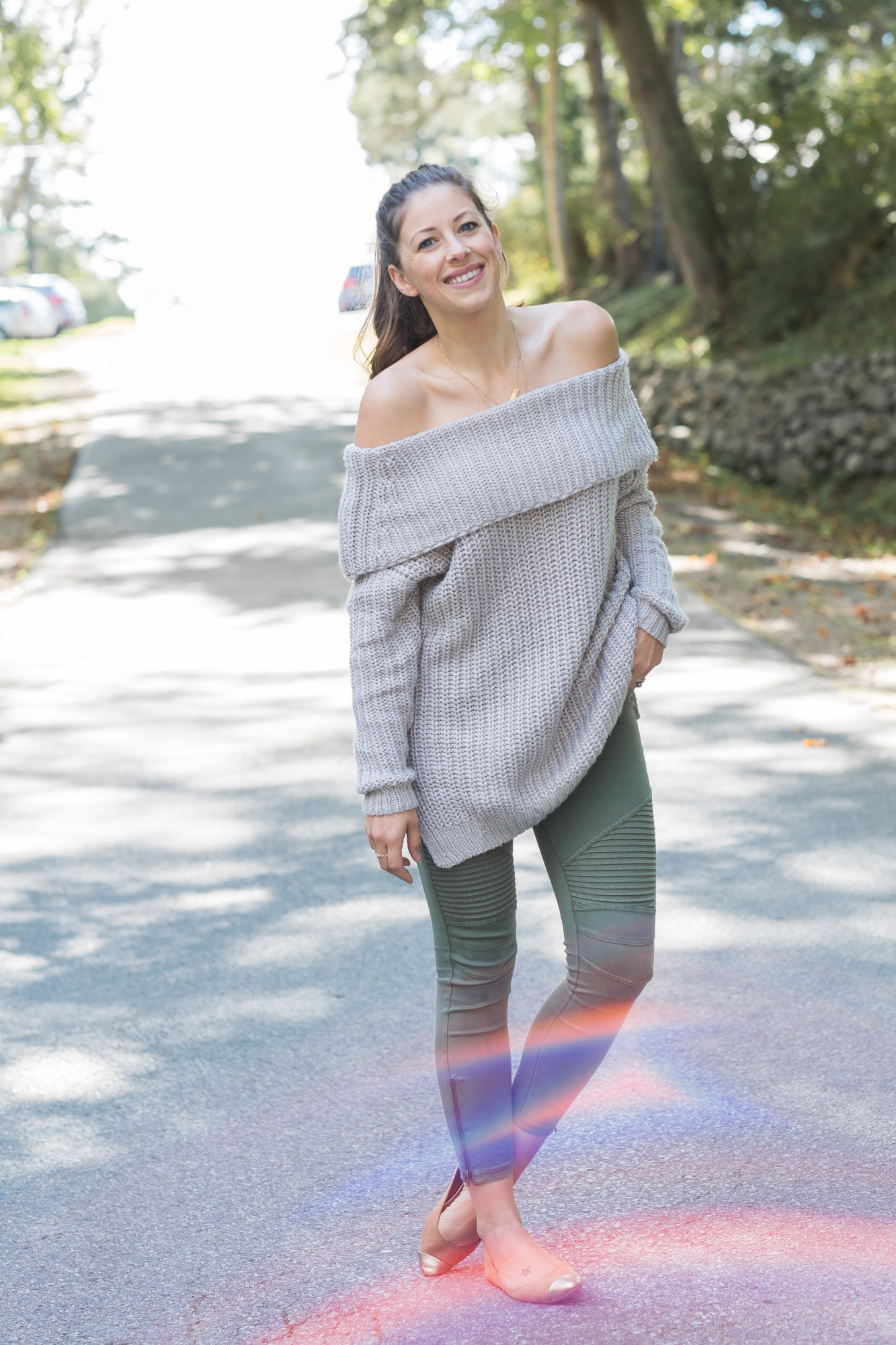 There is nothing sexier on a woman that showing zones like your back and shoulders. Thats why the off the shoulder trend is still going strong. And mixing off the shoulder with something so frumpy like big knit sweaters is the epitome of comfy chic. I am loving this one c/o Vici Collection because the neckline allows for a full off the shoulder look ore just a one shoulder. I also love the idea of pairing a big knitted sweater like this with an uber sexy lacy barrette underneath, allowing a touch of the lace to show up on your shoulder. pair it with denim or leggings and be comfortable inside or out of the house.
The Handmade Sweater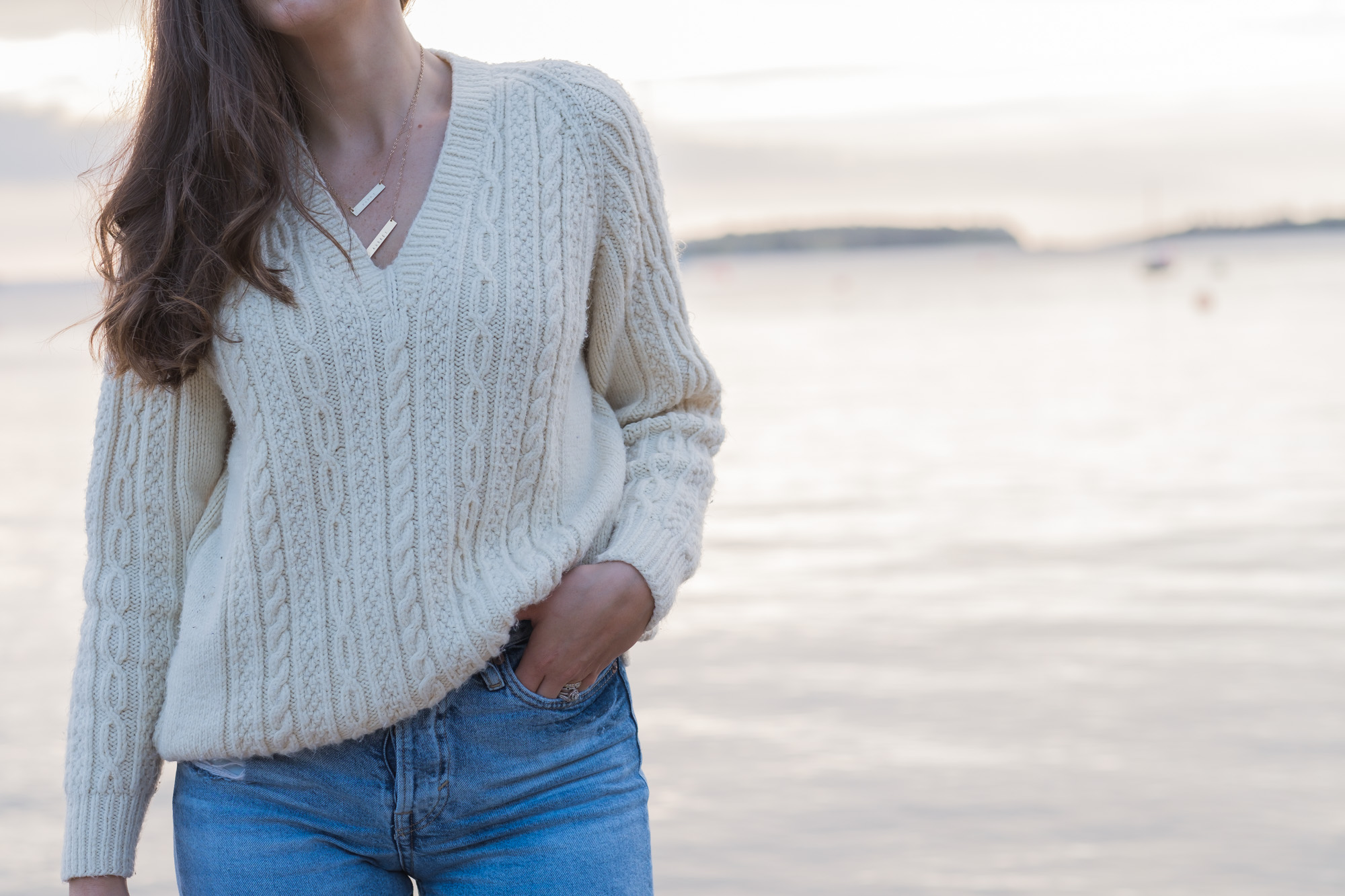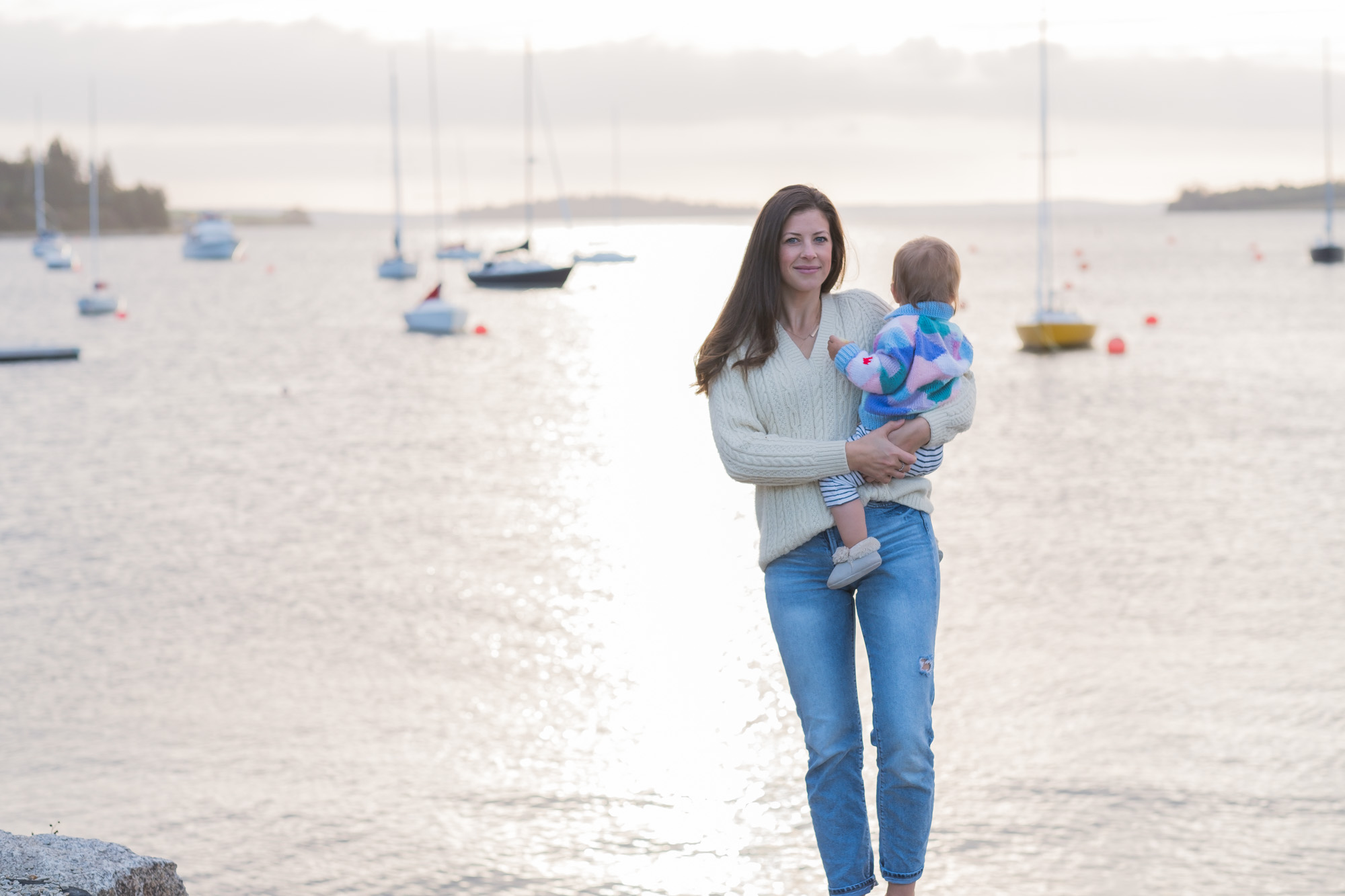 So this sweater has a bit of history to it. My Nanny knitted it for my dad when he and my mom were first together. Actually, she also knitted Poppy's recently out of random wool she had left. Having sweaters like this in your closet not only makes you feel so lucky to be apart of such a great piece of family love and history in a way but the quality is like nothing you can find at a bog box store. This sweater is over 35 years old and still feels like new. If you don't have family who knits, these are a classic second hand store find 😉
The Classic With A Twist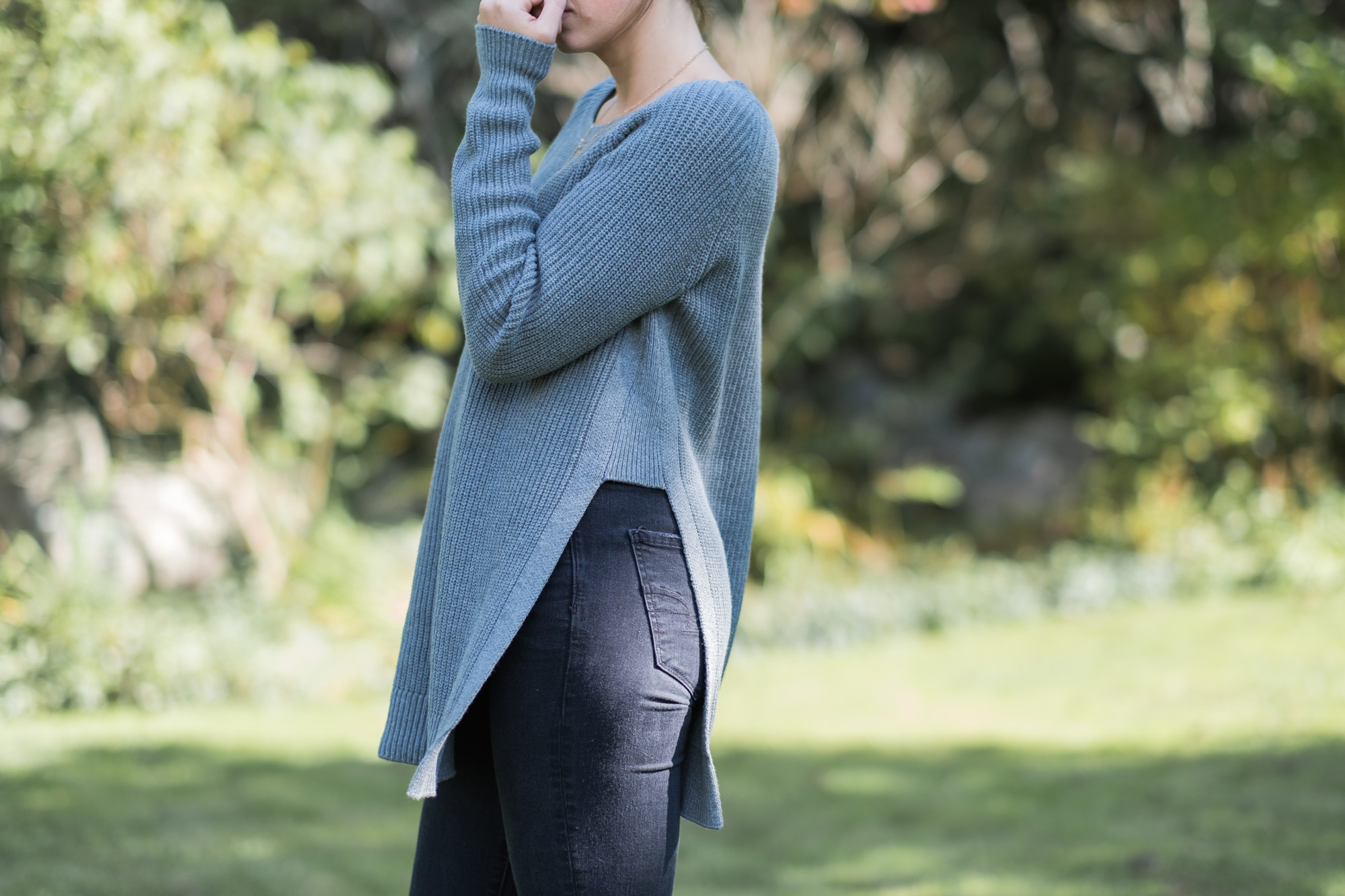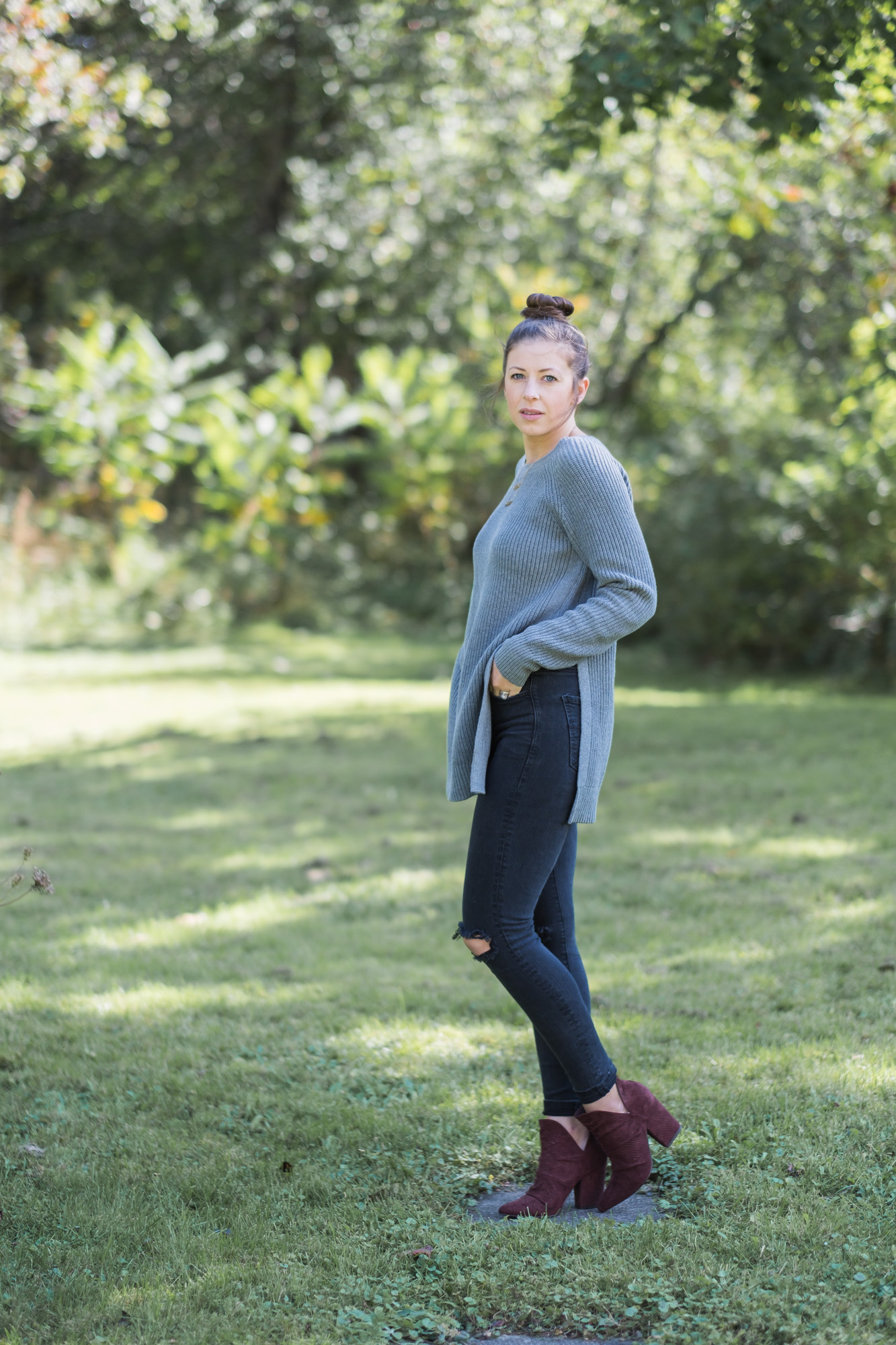 Everyone loves a classic basic sweater, but what makes those sweaters even better is finding ones with a twist. This sweater, another c/o Twigg And Feather, has an unexpected side slit that adds a bit of dimension to it. Not cool with showing skin? pair with high wasted pants and a tank underneath to cover up. I would pair it with a lighter tank in that case to make the slit really pop without showing skin. And with every sweater purchased Twigg and Feather donates 15% of proceeds to Every Mother Counts, a non-profit supporting maternal heating in developing nations. In other words, you are helping a mom in need by keeping yourself warm and stylish.
What is your go-to sweater style?