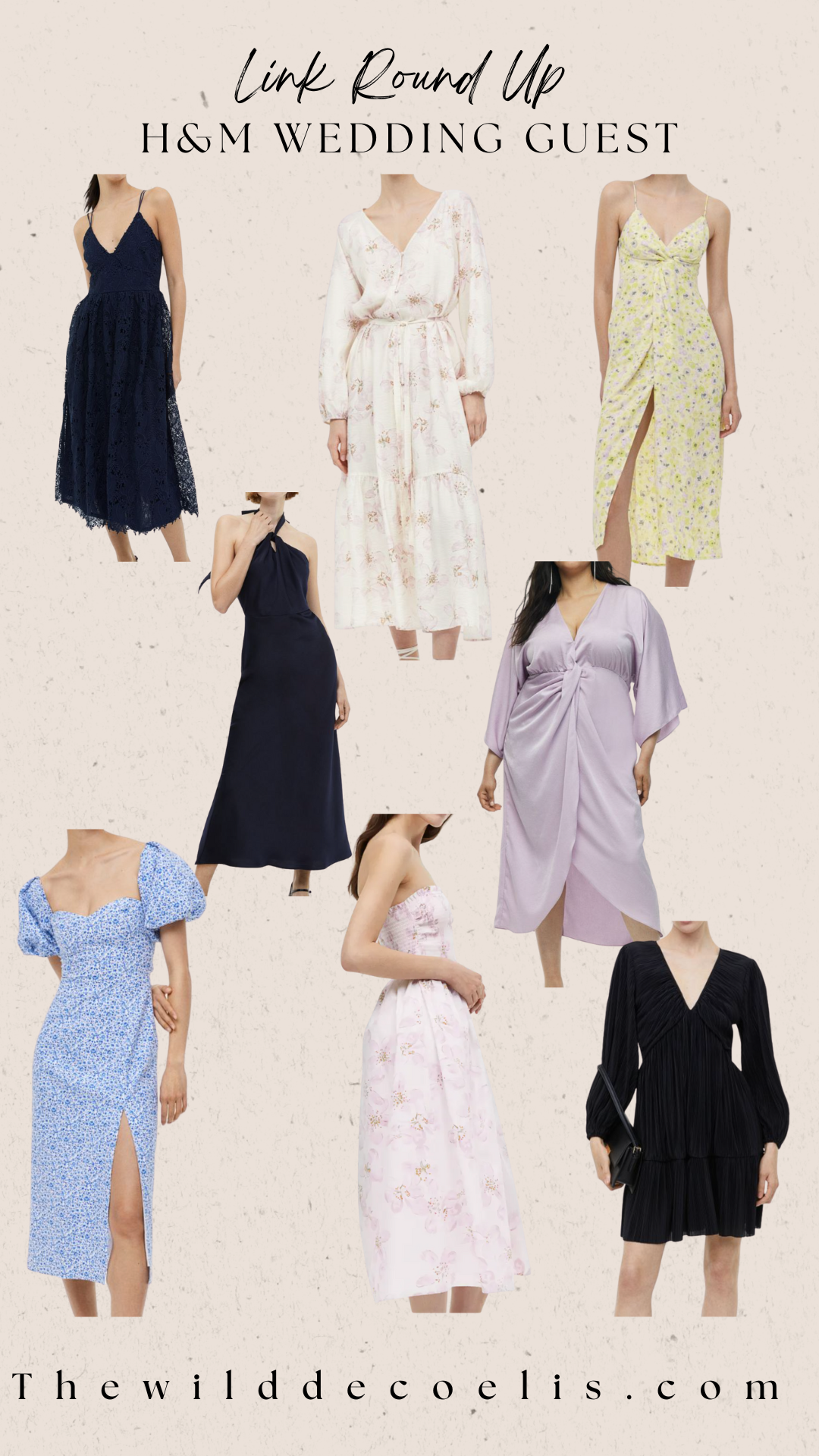 Rob and I are moving ito our 7th season photographing weddings and after those years, we feel we can comfortably point out exactly who we gravitate to shooting as a guest at the wedding. Having a schooling background in fashion I have realized theres a formula. With every wedding, the best dress gal there seems to always have 3 things in common that makes up this formula. So, as we head into the 2023 Wedding season full speed, I thought it might be beneficial, to let you in on this secret formula and round up Dresses from H&M at under a $100 that work with this formula so here we go.
The Wedding Guest Formula
Rule 1: Classic Silhouette
Yes this means no body con dresses. We arent out at a club and those body con dresses can be hard to shoot and make the angles flattering.
When I say Classic silhouettes, I mean, the type you have seen decade after decade in fashion that flatters many bodyshapes. Ones that show off your waist and flatters the neckline.
Rule 2: Neutral Colors
STAY AWAY FROM BRIGHT COLORS! Even if they are fun and maybe trending, they are hard to photograph and sometimes can ruin a beautiful photo of the bride and groom when caught in the background. We find pastels, beiges, and even white if the bride is new age, works great. Whe in doubt do Navy.
Rule 3: Simple Prints
if you must do a print, do a subtle paisly, gingham or floral. These play well with the season and age well for years to come. If you would rather not a pattern but want to jazz it up, satin or silk is a great other way to add texture to a dress ad make it feel more formal.
And there you have it.
Shop the dresses in the round up below.