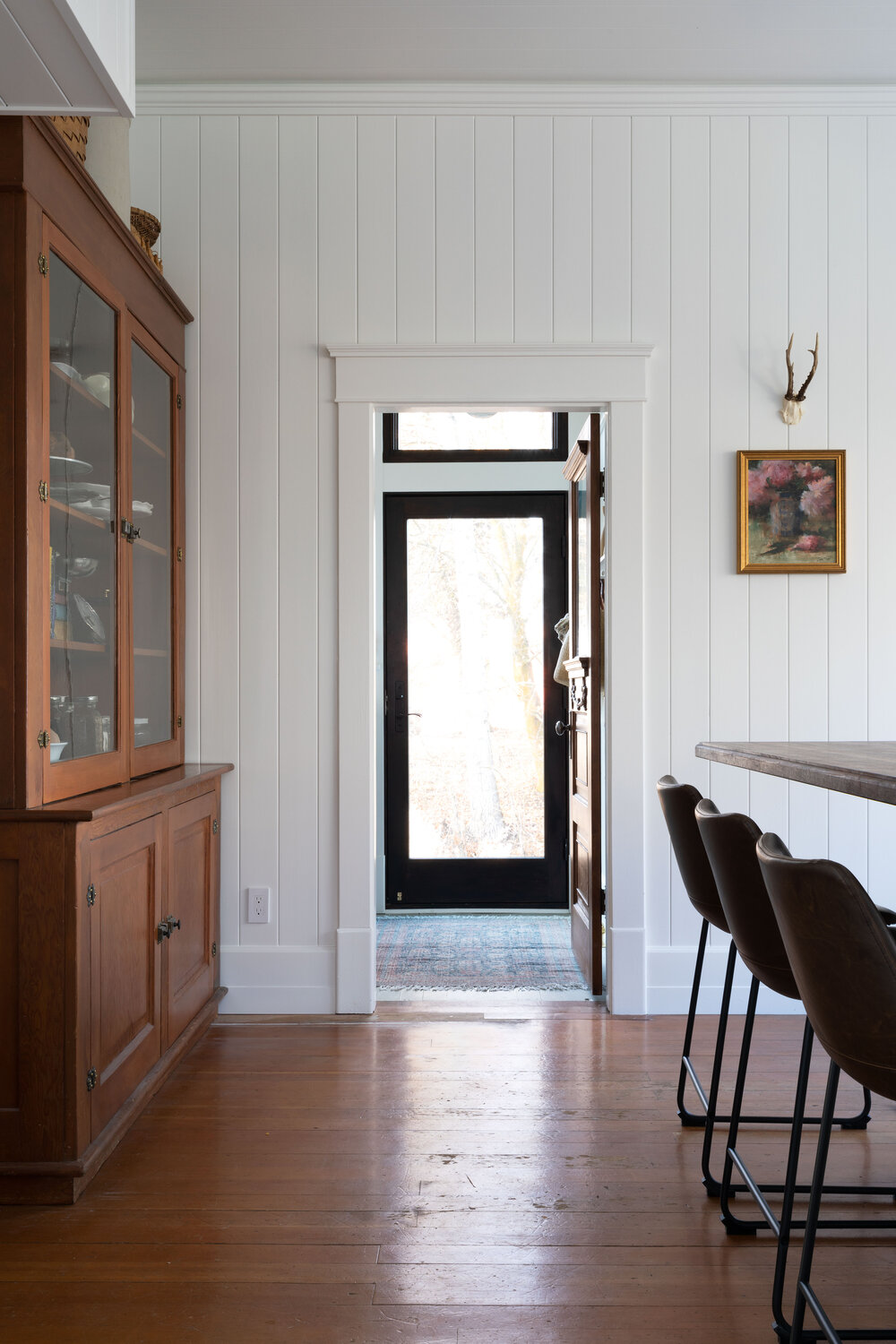 As of next week, we will have owned this home for 3 Years….WHAT?!?!?
One of the things that sold us on this house, was all of the character and charm in the kitchen. We even loved the original wallpaper. But, after living in the house for just over a month we realized how in need of a face lift everything was. We still wanted to keep the original wainscotting throughout the kitchen so instead with a little money we still had after all of the costs associated with purchasing a home, we did a quick shiplap hack that Cost us next to nothing.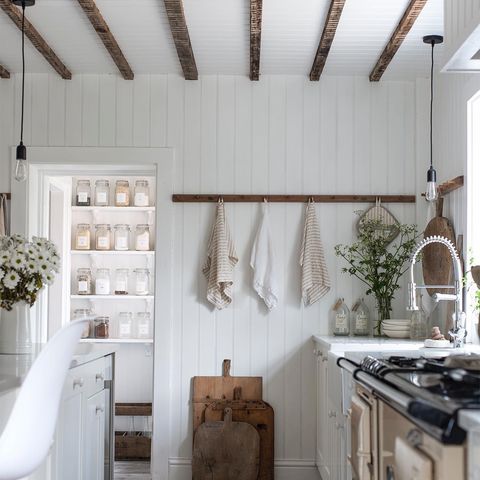 One of the main reasons why we did this was because we realize they were layers and layers and layers of wallpaper that just wouldn't get off the original plaster and lath. We didn't have the knowledge or the budget to get rid of all of the plaster and lath walls so we decided to cover it. As first time home buyers and having only done DIYs in rentals previously, and also having very little tools at the time, we were never happy with the result. We lived with it for the past three years, always seeing the little issues that you can't see in photos.
Now that we are tackling the kitchen in a new light, not doing quick fixes but investing in finishes we love, it was time to fix the walls.
Yesterday, we finally started to move forward, removing all of the original wainscotting to the space. Of course, that stemmed into many other things. Over the course of three years, we have learned to not rush our DIY's just to be able to share a photo in a proper timeline. Instead, after each step is taken in the demolition portion we are trying to step back and really envision what we want for the space. We want to think with intention, research what our ideas would look like and move forward with a very clear vision of our end result.
Today, we realized it's as good of time as any to finally remove the plaster and laugh from the walls. It will add more value to our home having it out in as many rooms as possible, and will make installing the vertical nickel gap shiplap that much easier. We also decided over dark and stormy's staring at the mess we made last night that instead of butting the shiplap upto the door trim like we have done in all of the other rooms we've added wall treatment to, we will remove all of the door trim and reinstall it over the shiplap.
Stay tuned as we keep you updated every step of the way.