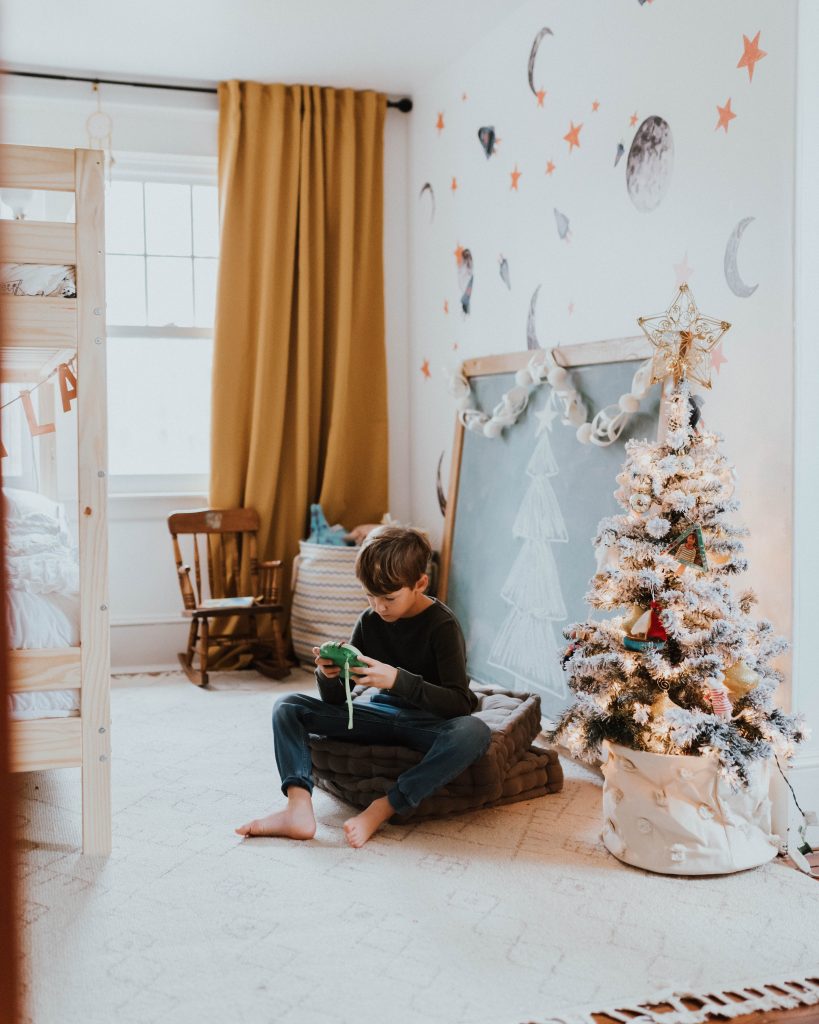 I would call my teenage self a wannabe gamer. I got all the magazines delivered giving me the rundown on the latest video games coming out, my parents let me have my own TV and game console in my room, and I didn't just play video games, I made sure to beat them before I moved to a new one.

Aubrey takes after me in so many ways. One of which is his love for all things games. Until recently, it was only board games, always begging us to play them with him. But his problem-solving mind was eager to do more, and we were eager to find something more independant. So Rob and I toyed with many ideas to get him playing games but also learning. Just as this conversation began, Leapfrog sent us their Rockit Twist to try out and it kinda hit all the boxes for what we wanted for him at his age.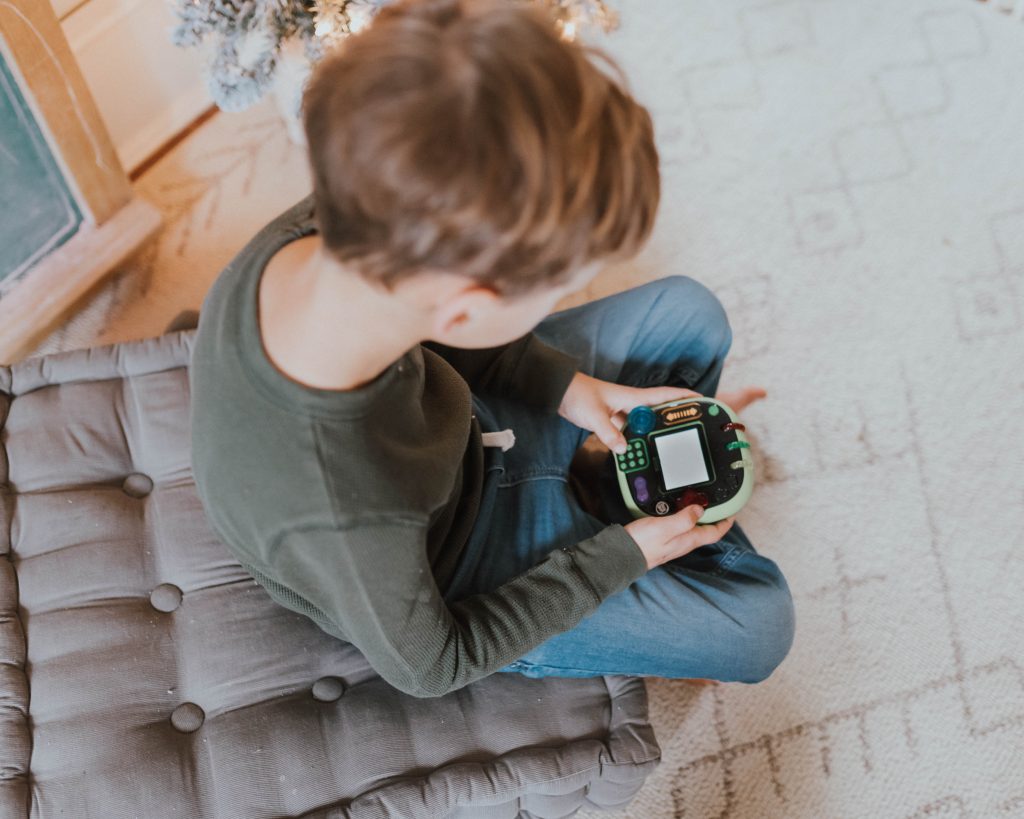 At first I wasn't really sure what the games were, but with our experience with Leapfrog, I knew that their focus would be in learning through play so I let him test it out. It wasn't until he asked me to help him beat the level of a game that I really got a grasp on what it all encompassed. Through the arcade there are games where you need to match up words, learn your numbers, search and find items, and problem solve how to get your creature through mazes (among others). All of them teaching Aubrey many things that he is also practicing in school and the real world. They also have rockit pets, the LeapFrog version of our childhood favorite Tamagotchis that we had to keep alive in our pockets. As an awesome big brother, he loves trying his hand at taking care of something and making sure it survives.

There was a bit of a learning curve with understanding which controls to use for each game, but then we realized that the control to use actually lights up to let you know. Aubrey thought that was the coolest thing ever.

He has been using it for about two weeks now, and has even brought it for his four-year-old cousin to use (now on that cousins' list to Santa) and it's been great. We do charge it at night to make sure the battery is strong, but it has come in handy for road trips and especially his chill out time right after school. It also has a headphone jack so that he can enjoy playing with sound, even in the car.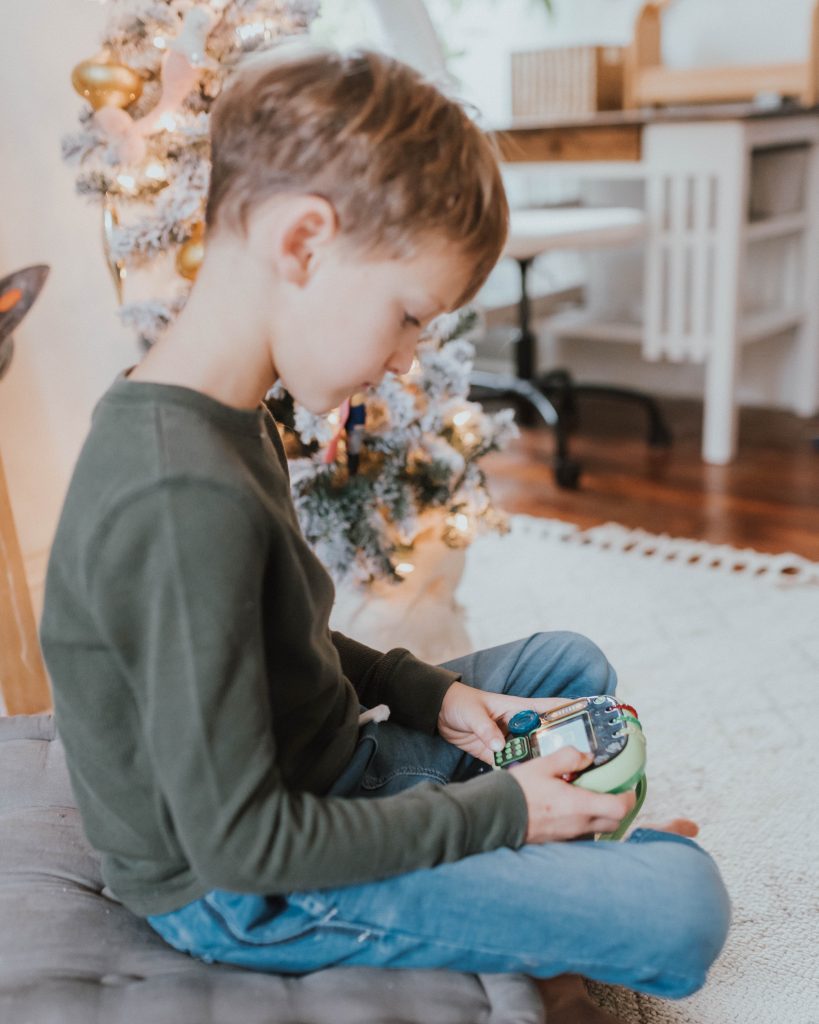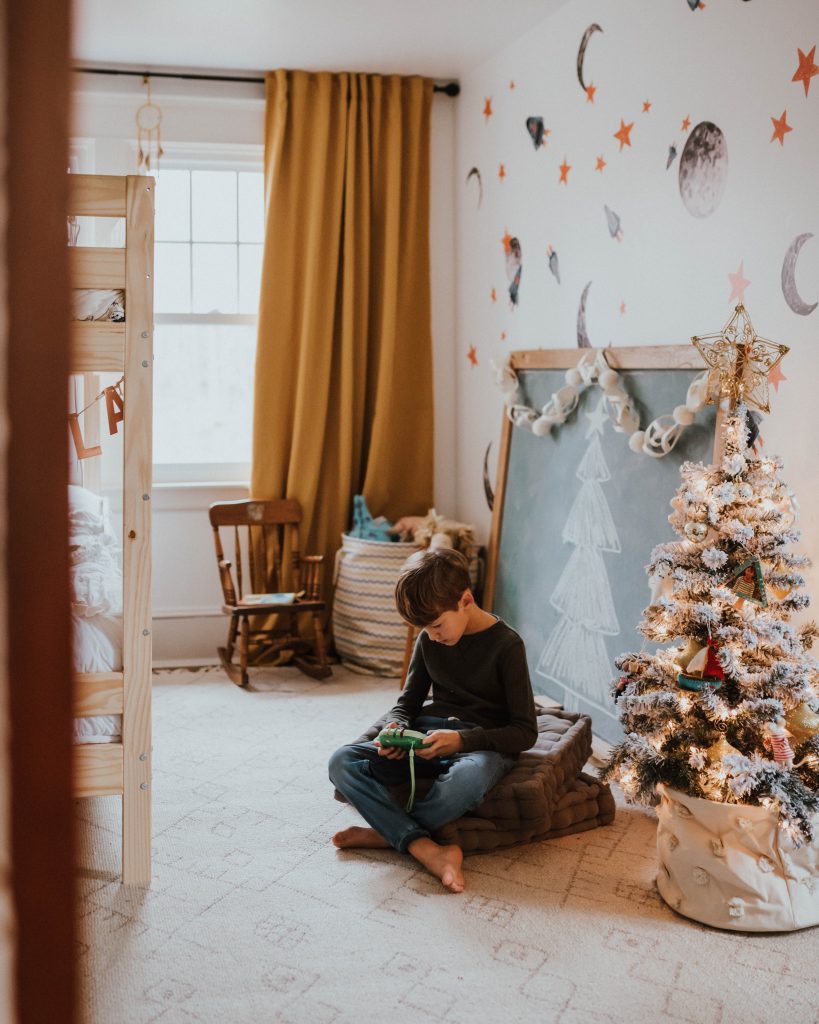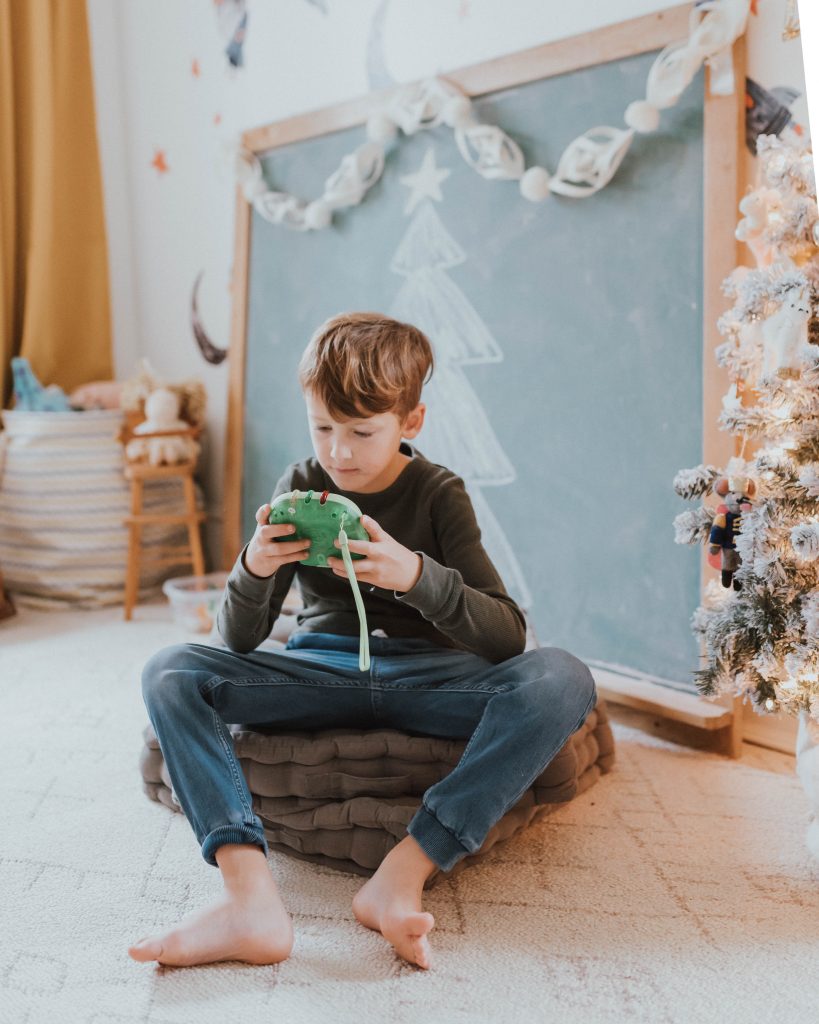 Like all LeapFrog gaming products, you can purchase extra gaming packs to add to it through your computer. Kids get bored and they also grow, so this feature is fantastic as it allows the unit to never get old and the games can grow with him. He is already looking at the Trolls game that focuses on shapes and colors, and the Animals option that is full of animal facts and life science.

We have this as a definite buy for the kids on your list and if you are shopping for a girl who loves pink, don't worry, it comes in that color too.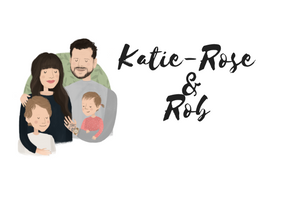 Thanks to LeapFrog for supporting our family by sponsoring this post.