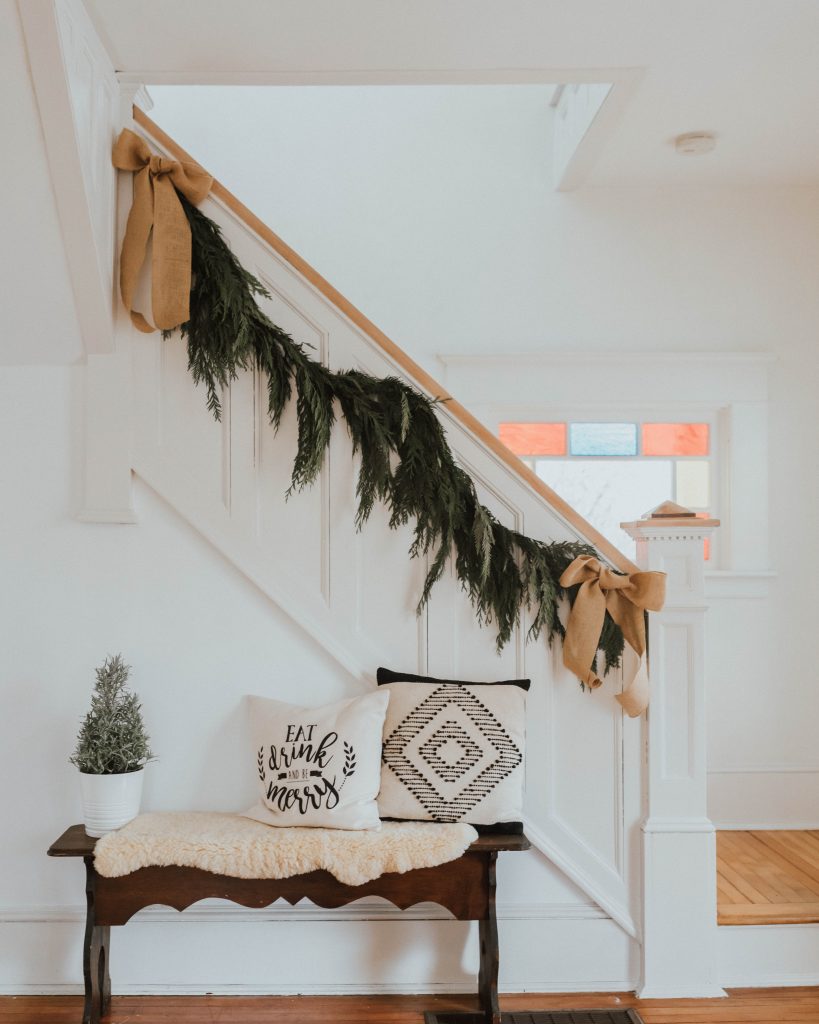 Welp, this project sure went full circle. I remember us purchasing this home and looking at the rainbows of paint in it thinking how amazing it will look when we do everything white and fill it with antiques like our favourite accounts like @countyroadliving, @whiteflowerfarmhouse, and @dreamywhiteslifestyle. But, our last house was all white and we thought maybe we should switch it up and follow trend of the fast growing accounts out there using blues and blacks in their home renovations.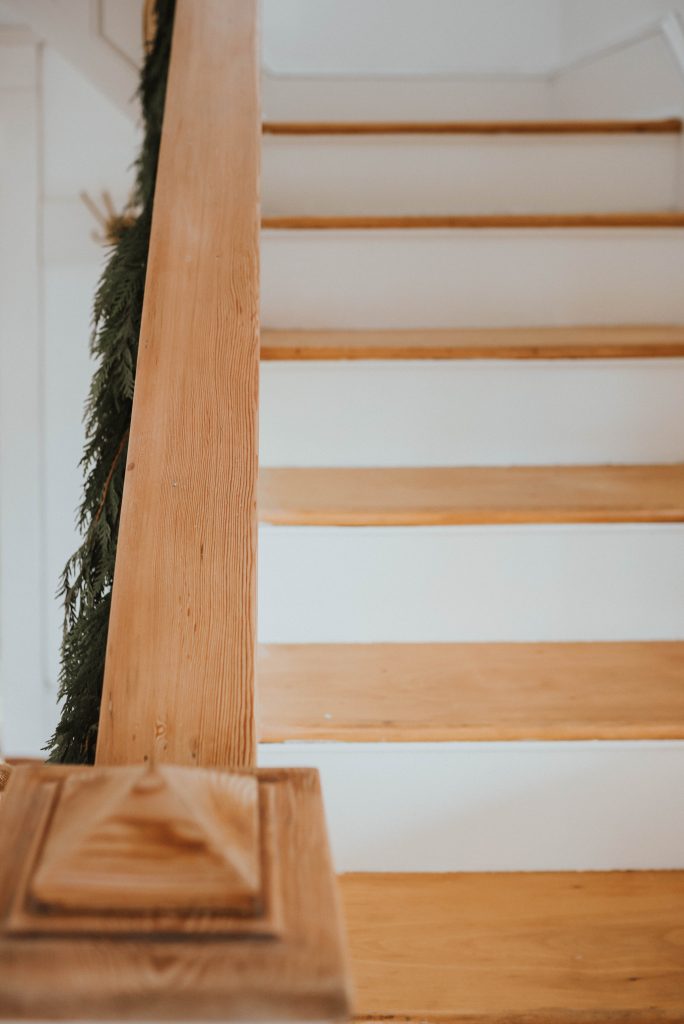 So off we went, Kiboshing the white that we always loved, the grey we had planned to paint the kitchen because quoting a follower "every person and their grandma has a grey kitchen" and went with the paint changing our house. But, it taught us that your gut instinct is always the thing to follow. I mean, I learned that way back in school during exams to trust your gut but for some reason we put the 'gram' first.
This staircase is STUNNING. The craftsman home was built in 1917 and all of the woodwork from that time is serious goals and adds so much character. But, it had the original stain to it which ages into a very dark red which was NOT our vibe or vision. Our first thought was to strip and sand it to raw wood, but with the details of the staircase, that was above our ability. So, we jumped on the black trend and painted it with black chalk paint and then sealed it with a wax.
I hated it for months. The room is already super dark so to add a big black staircase AND fireplace to the mix, with the rest of the home being white and airy, it looked harsh and out of place. So, two weeks ago, rob agreed to paint it white if I prepped for the paint sprayer. IT WAS AWFUL! prep alone took 3 hour and then once we got the paint at the right consistency, painted it, and let it dry, it just peeled off like a banana's skin. there were swear words and tears but what could we do? it needed to be fixed.
Over the last week, we took paint scrapers and sandpaper, getting off all the paint we had just covered, along with the wax that was stoping the paint from adhering. Then with good old fashioned brushes we got to work. This time, leaving the banister raw wood and finishing it with white wax to make it have that lived in bleached wood feel. It is now honestly STUNNING. It's actually what I pictured when we first walked through the home.
After painting it 3 times, two different colours, we learned that we should always trust our gut with our style and not do something because we wanted to be different when it wasn't our style. yes some may say it was only paint so its fine, but to us, our time we put in is valuable and wasted time when you have a family is not worth it.