Thank you, Aveeno for supporting my family by sponsoring this post.
The last 5 months have been insane, and when I say insane, I mean so busy that I had at one point gone at least 4 weeks without shaving my armpits because I just didn't have enough time for that extra step in the run of the day. I know that I have complained about it a lot over the summer on the blog and it definitely wasn't a bad thing, but it was out of my normal routine and too much for me.
Now that we are in our new home, getting projects done and only traveling locally, I feel like I can finally breathe. We have been getting into the swing of things with school and daycare routines. We are even ready to up Poppy to 3 days a week so that we can focus one of the days on the house project of the moment.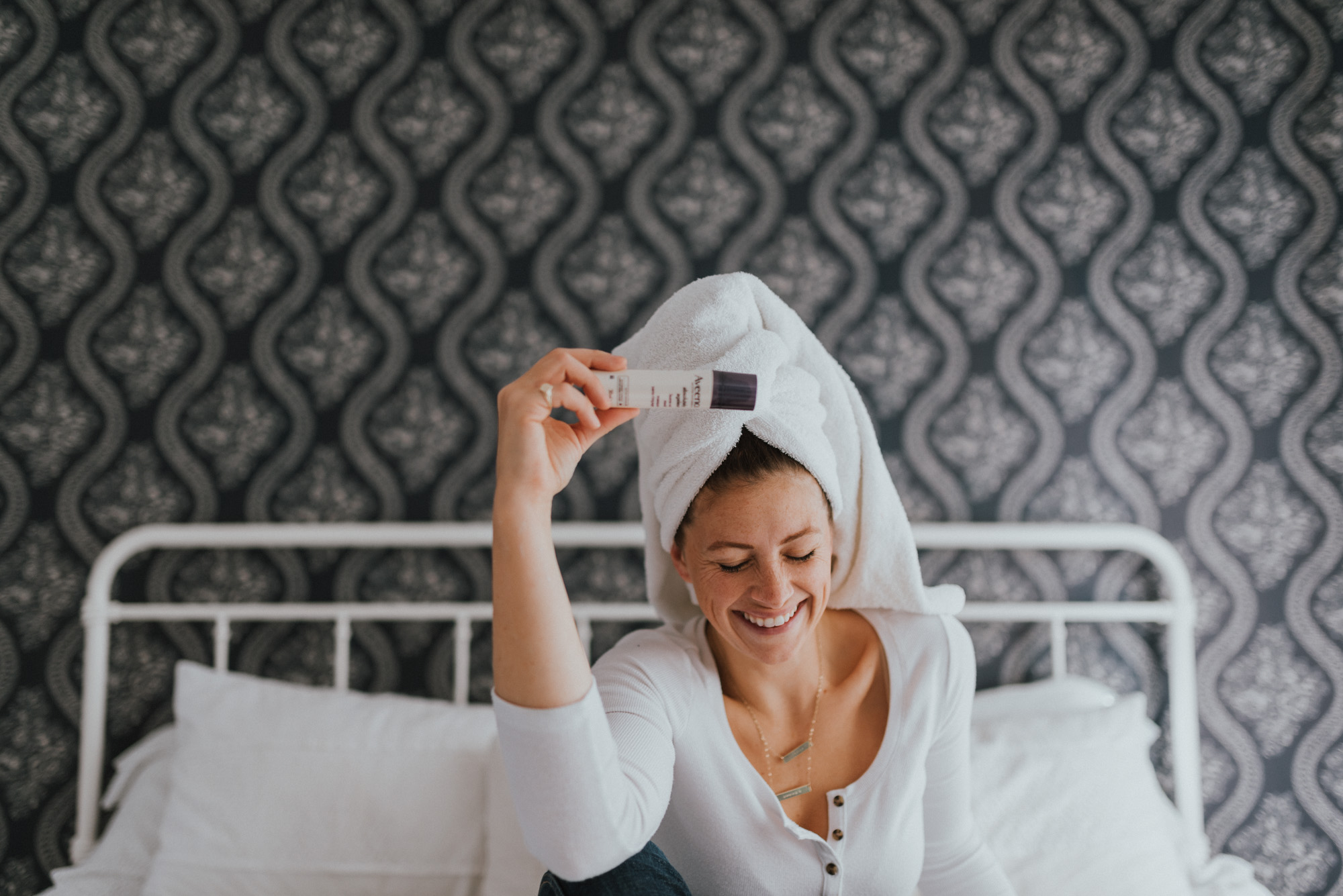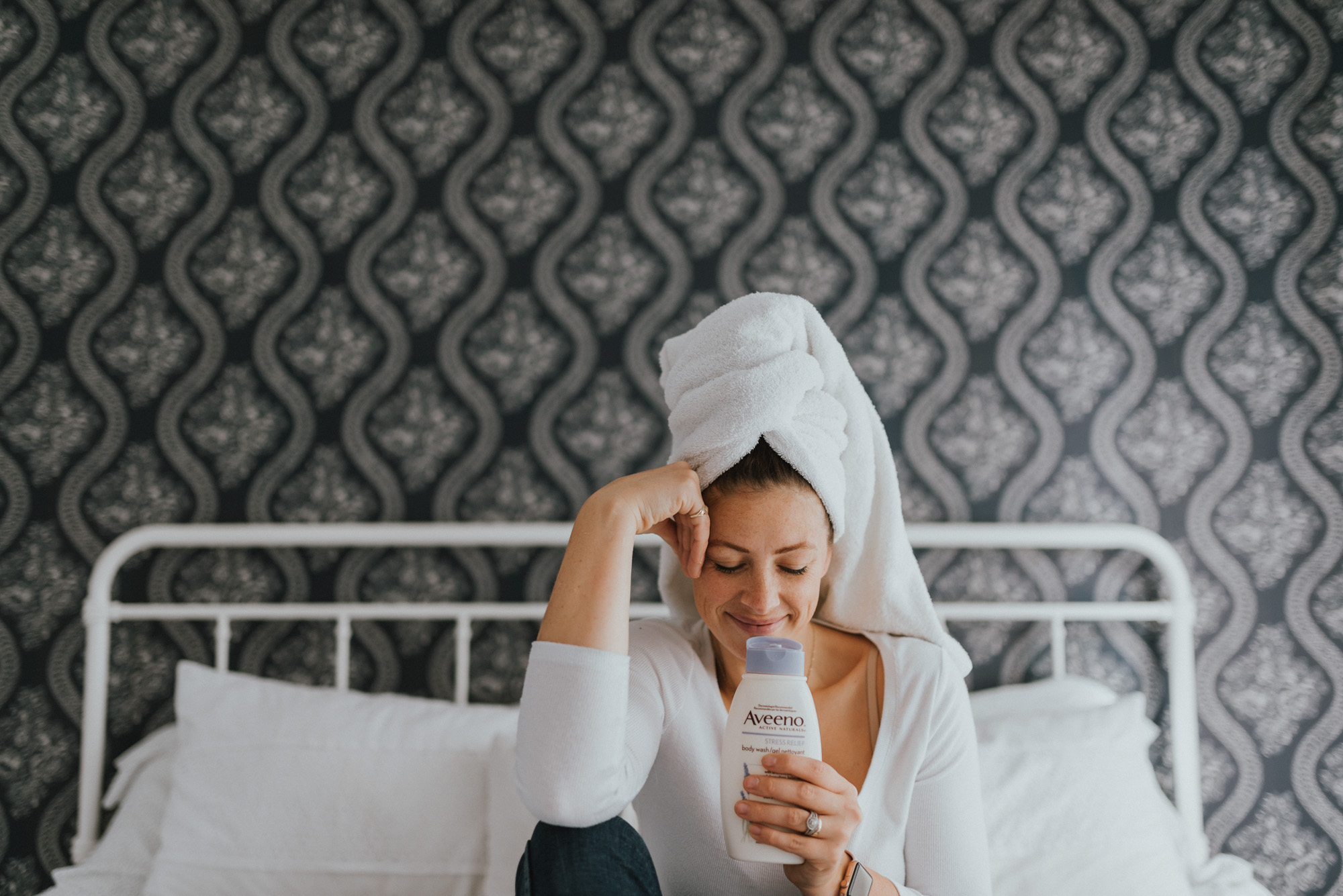 With fall here, I find it brings a sense of slowing down to everyone. The shorter, colder days mean more time inside with some Netflix vs. running rampant to fun summer activities or staying out way past the kids' bedtime to see the sunset. What's great about that is that it also brings an ache to take more time for myself. From getting back into my nightly workout, to actually taking 20 mins for a bath and facemask, fall makes me switch some of the focus to myself instead of my kids.
But the real problem is that we as women, moms or not, shouldn't let a season dictate spending time on ourselves and as you can see I am totally guilty of letting it. So let's make a vow to always push each other to make time and try new skincare products because we all know, new products are the best way to spend an evening on ourselves.
This past week, I took time while the kids were out to finally test out our antique bath and have some time alone. Aveeno had sent over some of their products and I was dying for a moment to try them. With my sensitive skin, I always need to be careful of the products that I use, but Aveeno is one of those brands that I trust with anything.
The first thing to try was their Stress Relief Body Wash with the most amazing scent of lavender. To say I needed some stress relief would be an understatement, so this seemed like the time and place to try it. Using a puff, it lathered really well and left my skin smelling amazing and feeling refreshed, relaxed and moisturized. I had a bit of scales going on because, well you know, no time to moisturize, but that seemed to have disappeared after washing.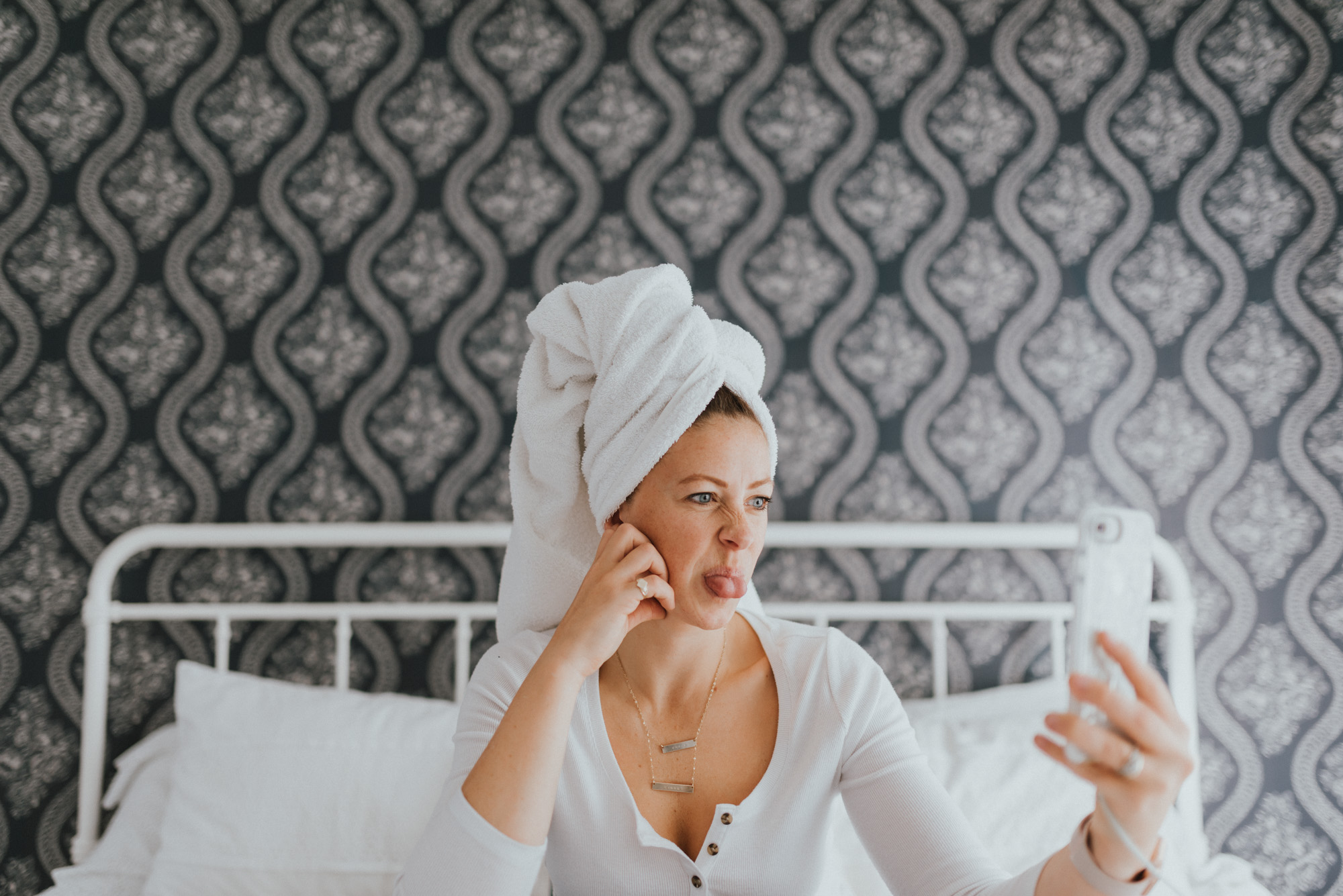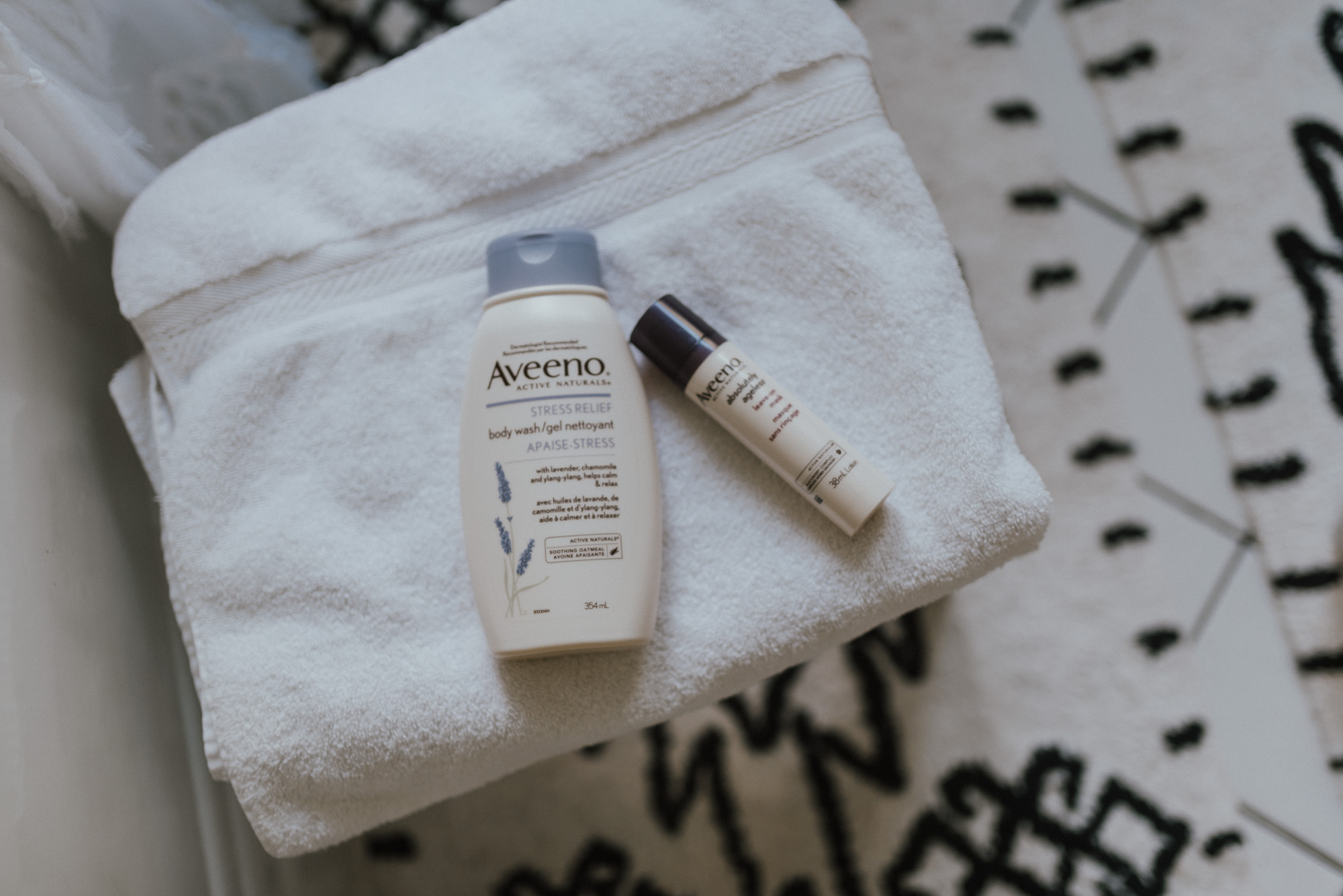 Next up, I tested out the Absolutely Ageless Leave-On Mask because, after this summer, I need all the anti-aging I can get. It is packed with antioxidants to nourish your skin and keep it looking youthful. I have since only used it a handful of times but have already noticed my skin looks smoother since I added it to my routine. I also love the fact that it offers my skin the best of nature and science with pollutant fighting antioxidants and exclusive Blackberry Complex. These together keep your skin protected from environmental factors known to accelerate the signs of aging. It is quite fragrant, so if you are sensitive to scent, it might not be a product for you, but I have been really liking it so far.
Don't forget, you can get 1,500 bonus points* when you buy any two (2) participating Aveeno® products (like the Stress Relief Body Wash and Absolutely Ageless® Leave-On Mask) at Shoppers Drug Mart!
*Product availability may vary by store. All products must be purchased within the same transaction. Shoppers reserve the right to limit quantities and are not obligated to award points based on errors or misprints. Points apply to items sold as individual units and are not awarded per unit when the unit is part of a case pack or variety pack. No cash value. Offer valid until November 2, 2018.
I am feeling so energized after taking a few moments for myself throughout the busy days and it's so crazy how different you feel with just 10 minutes focused on yourself. Sometimes you just need to be selfish. So, go ahead, I give you full permission to take time to yourself every day. Your family will thank you and your great mood for it, I promise.