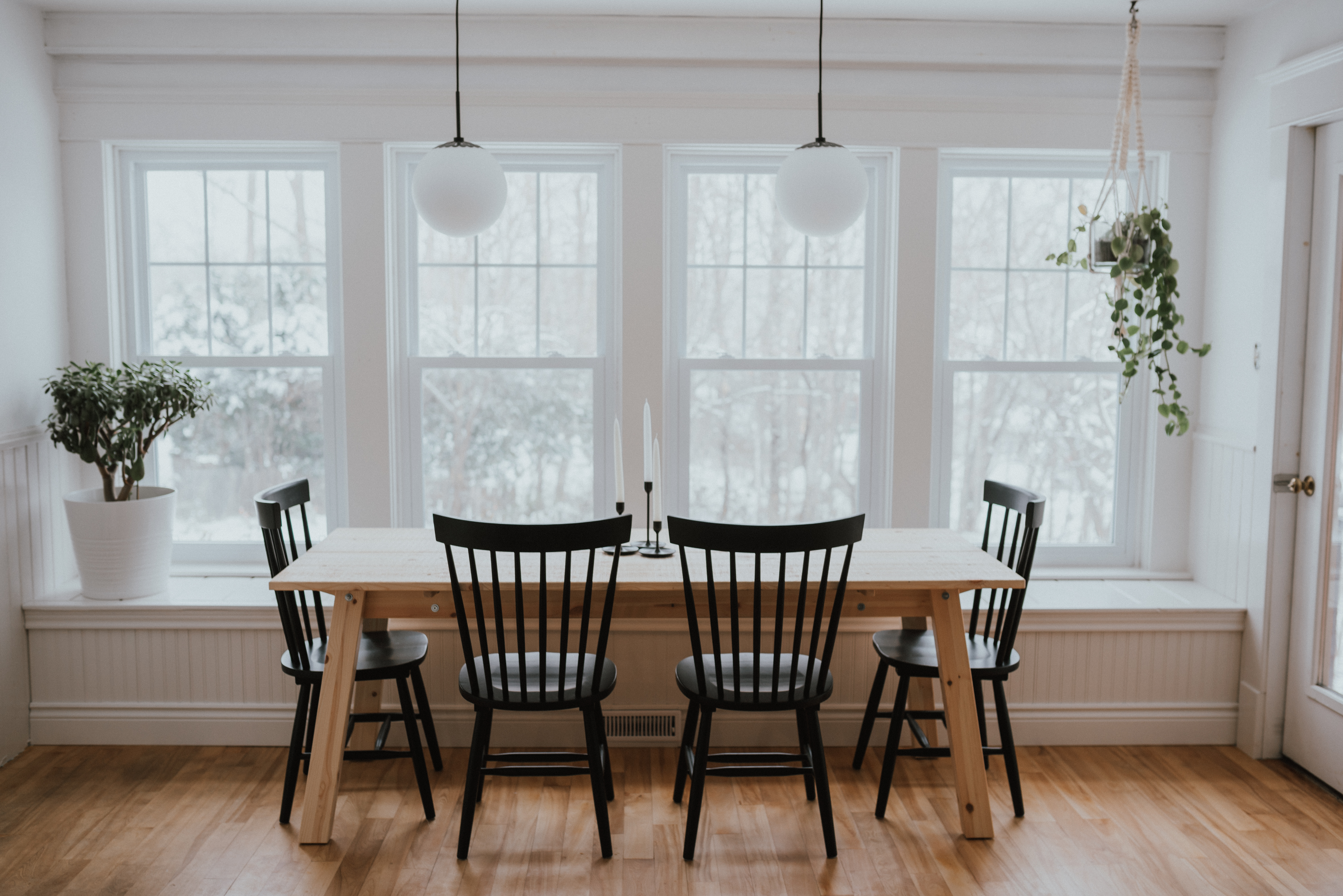 When we first moved into this home in August, we fell madly in love with all of the details, especially the window seats in both the living room and family room. I had always wanted window seats in a home since I was a little girl and would watch all those movies with little girls in pretty dresses sitting in the window watching big, magical moments like the first snowfall, or their family coming home. I know you know exactly what I mean.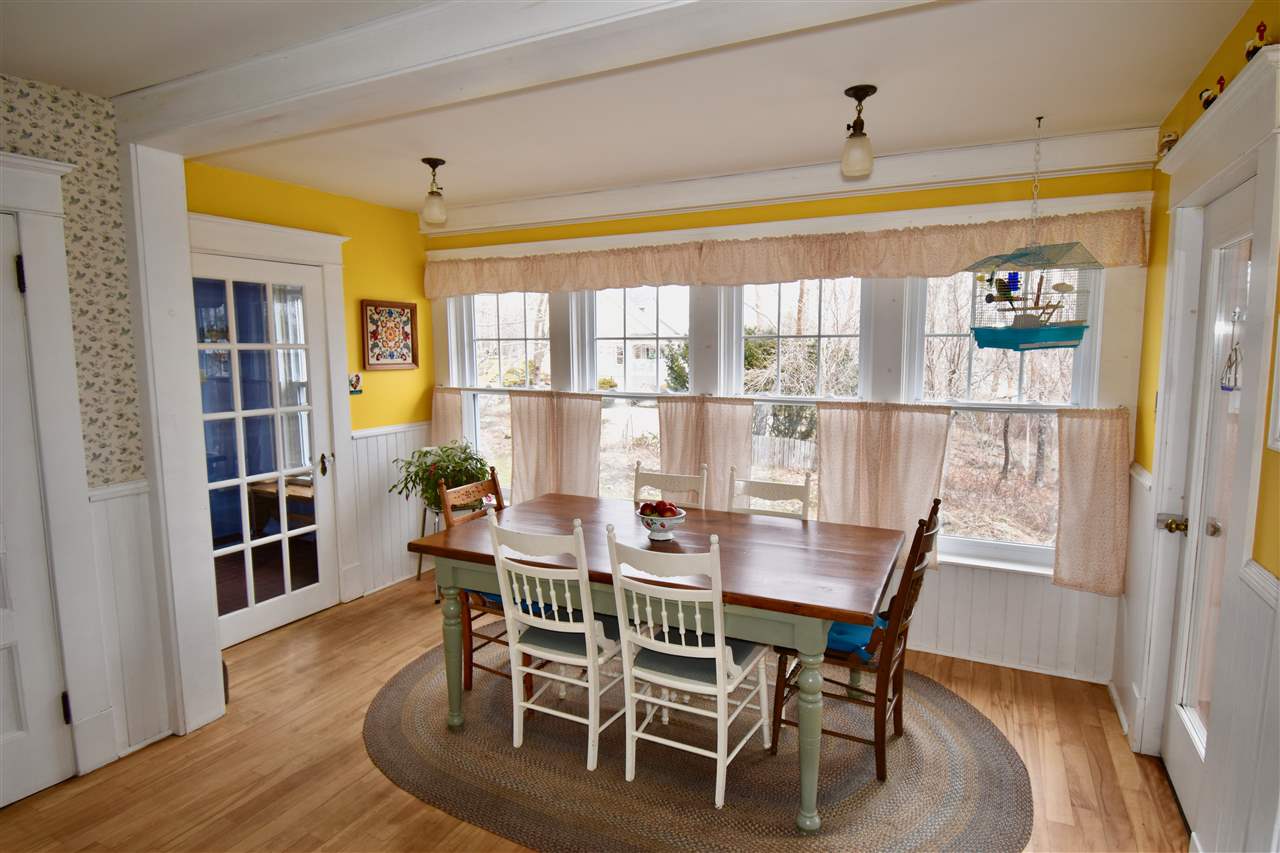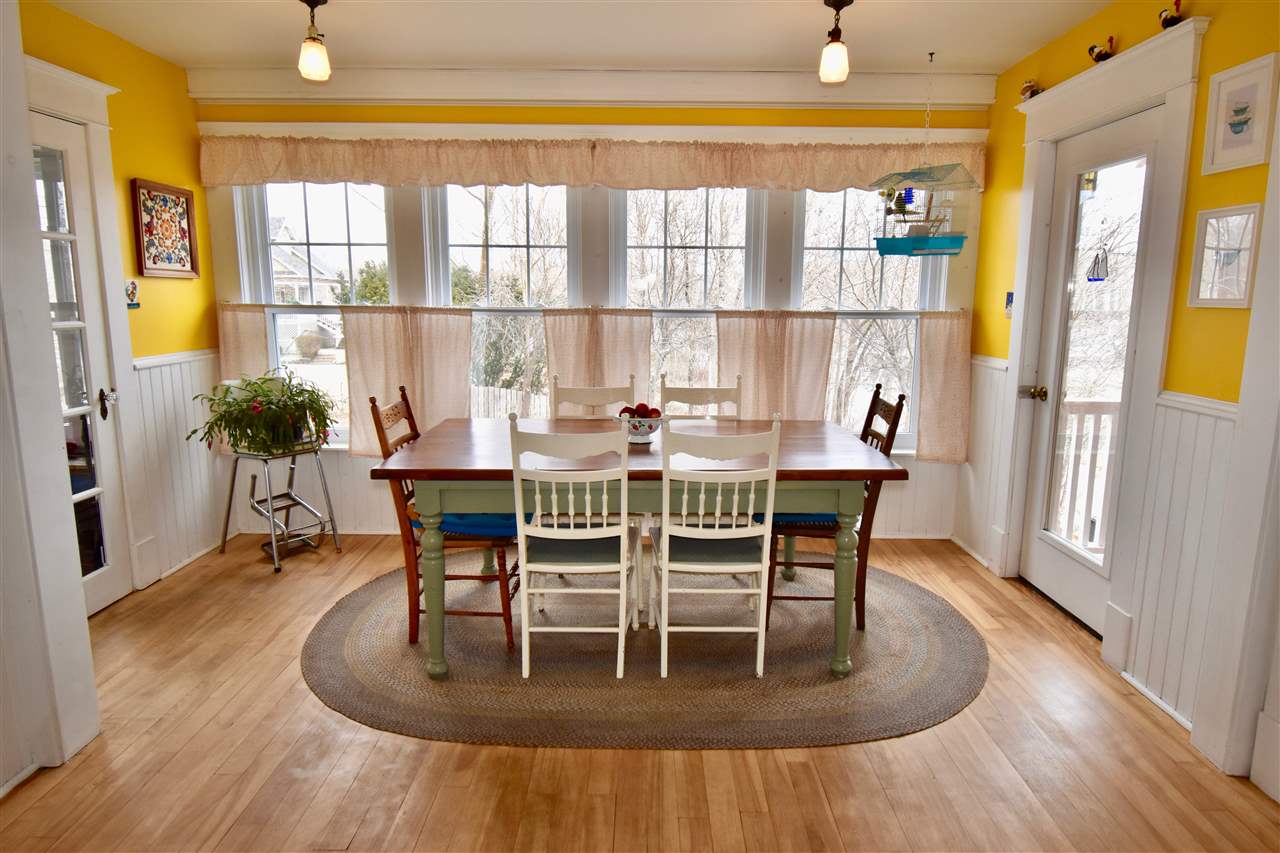 This house had them and it was perfect. But after being in the house for a few weeks, we realized that our dining area was lacking. With tight quarters because of doors on either end of the table to both the mudroom and porch, we couldn't comfortably fit chairs behind the table with enough room to pull them in and out. We opted for a bench we had used in the old house but it felt off. We knew quickly that the thing that would match the house, our growing family, and the style we were aiming for was another window seat built right in.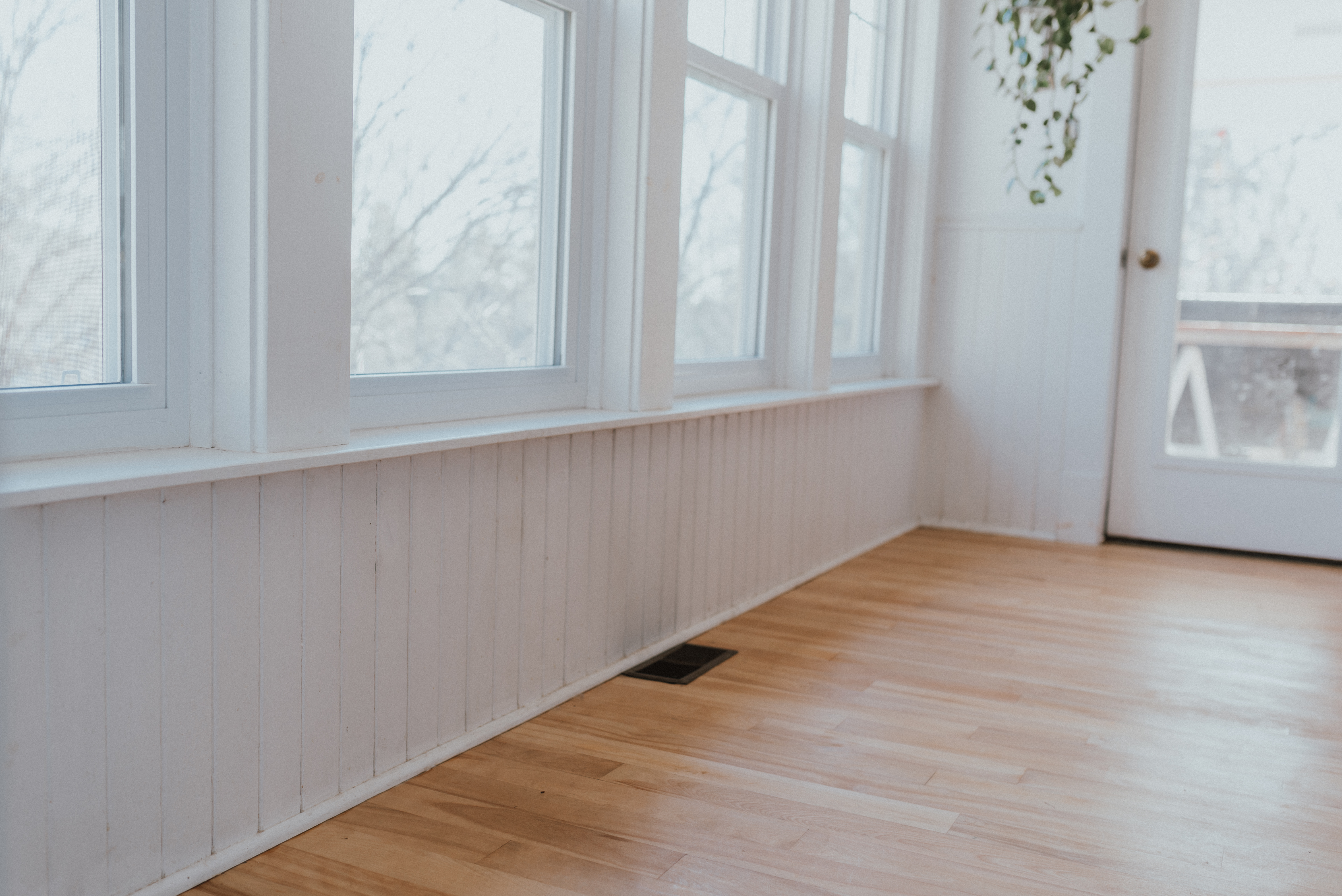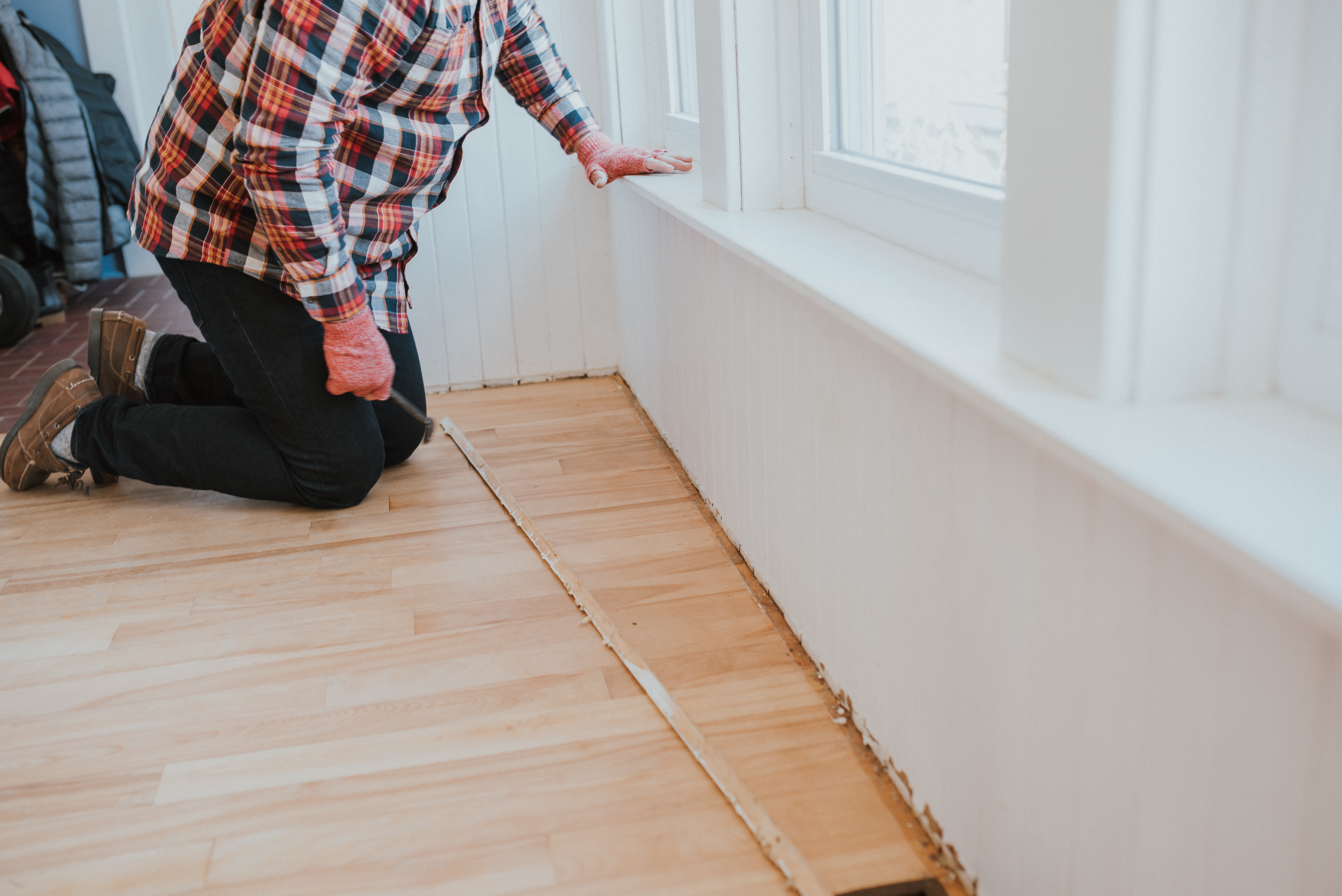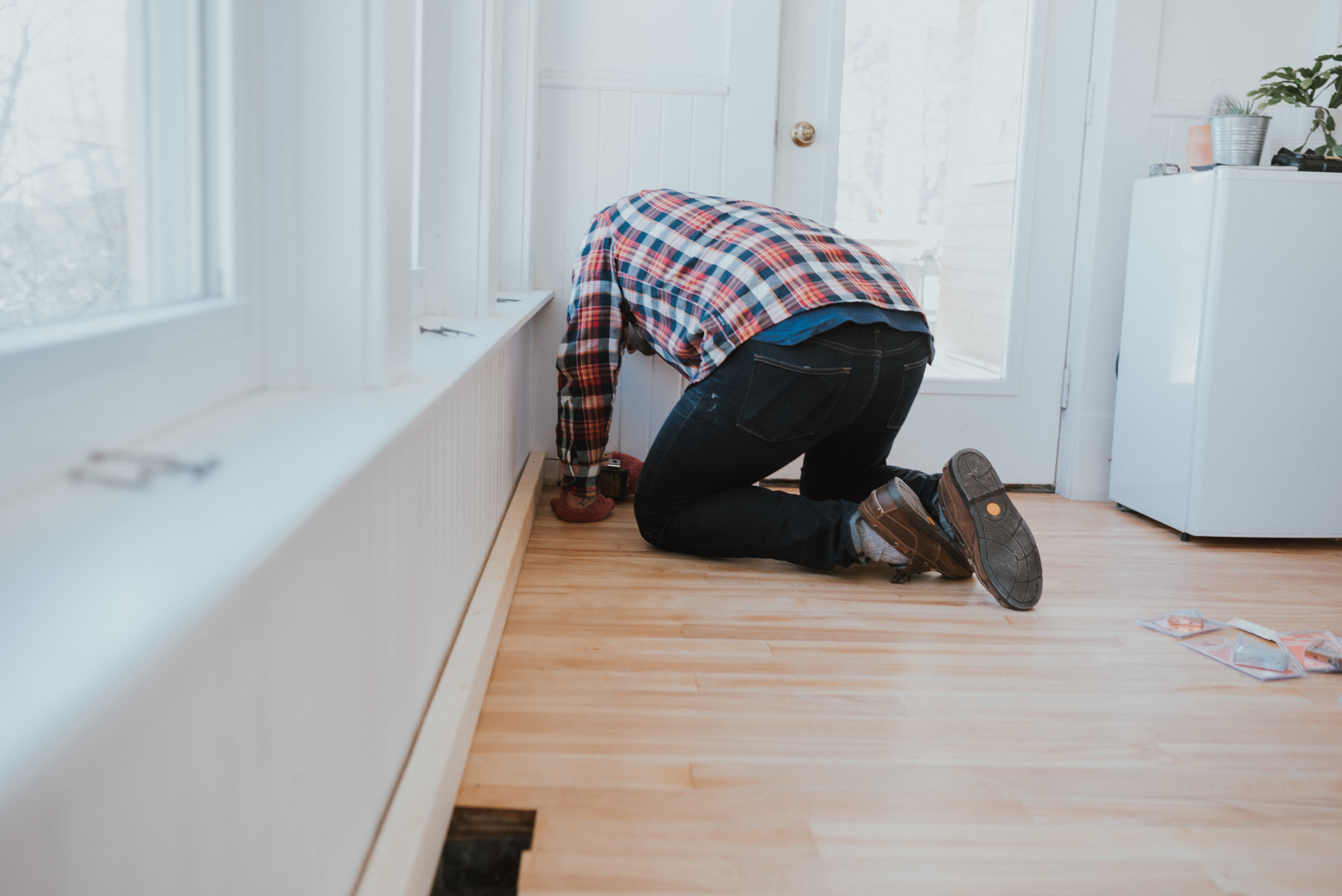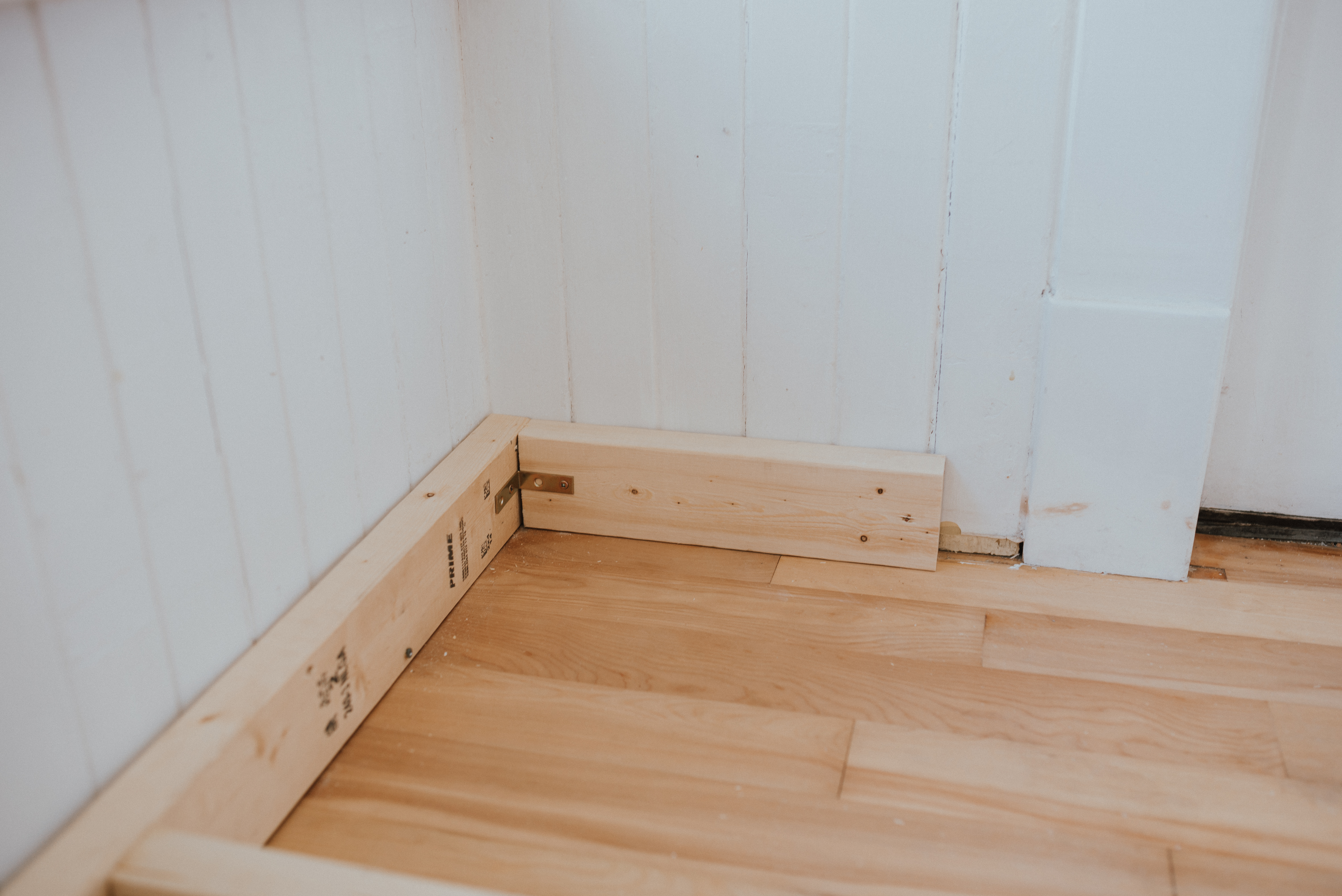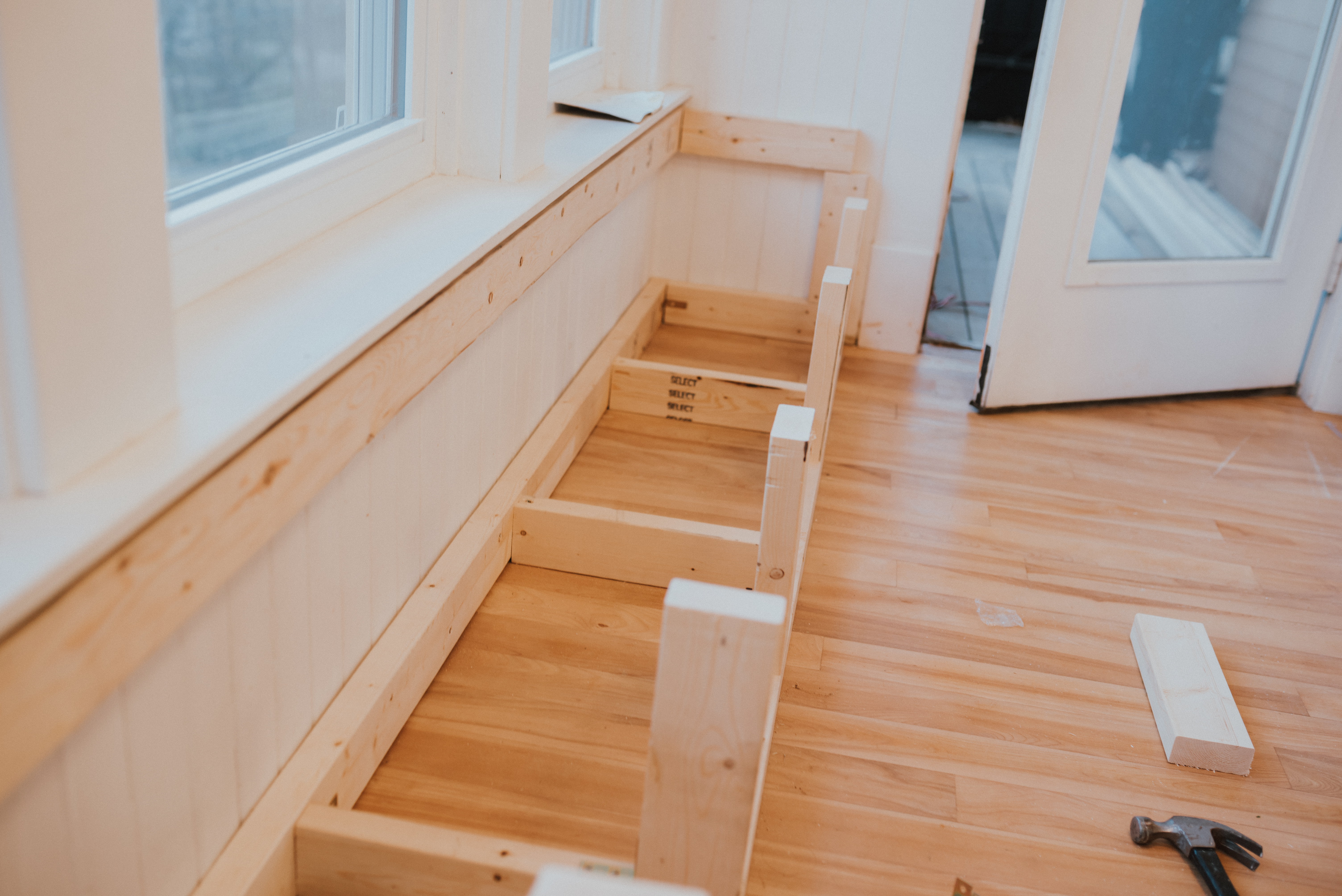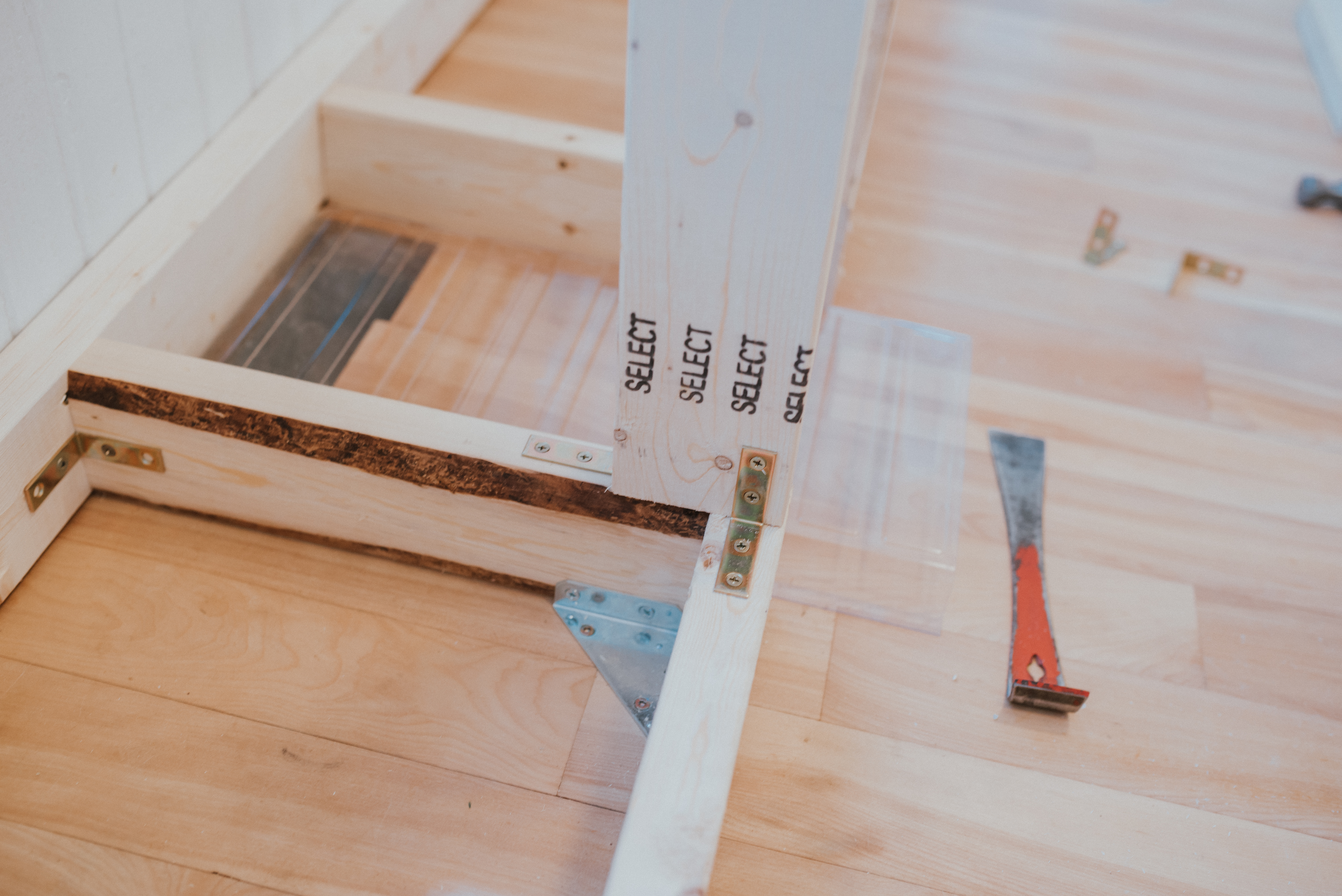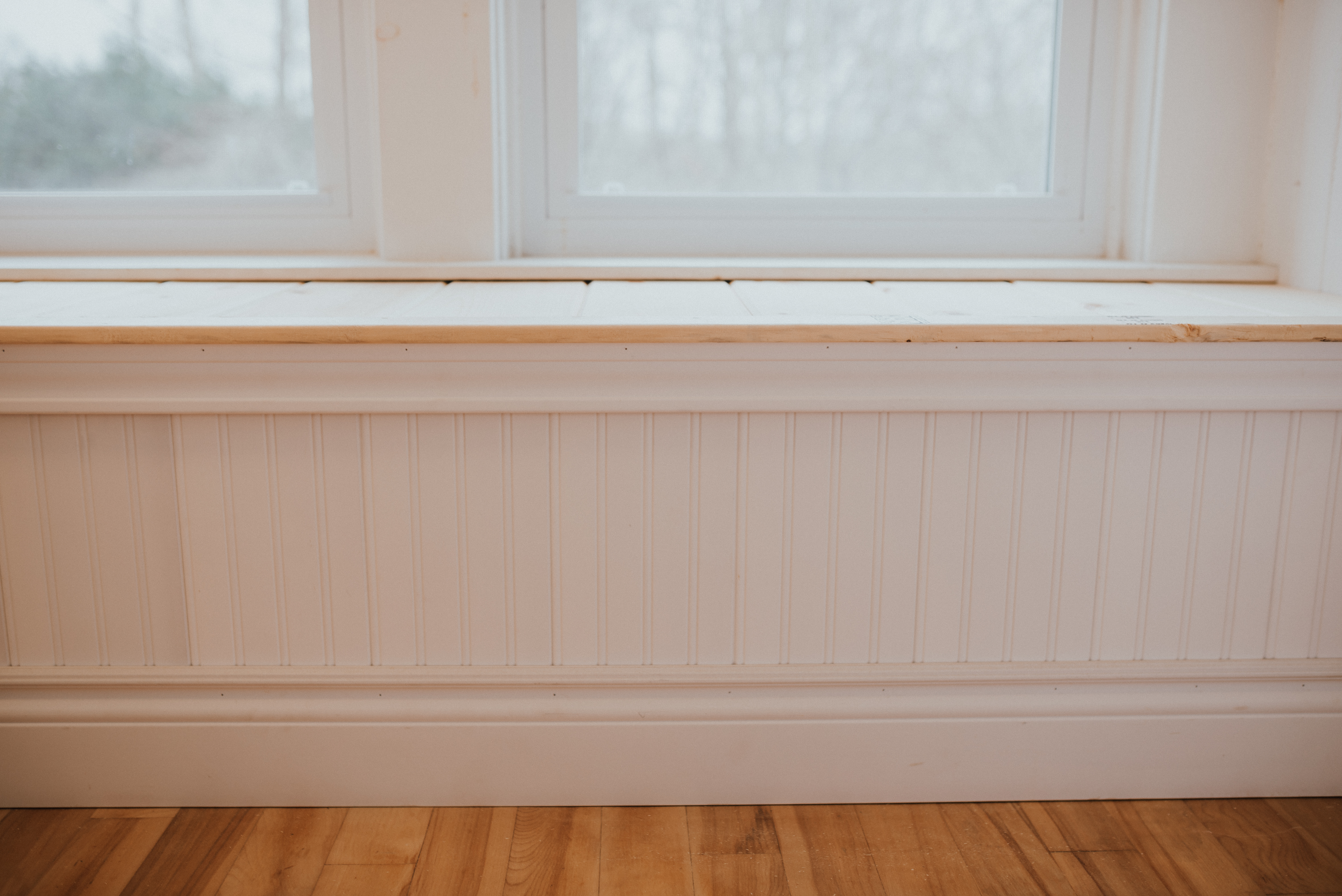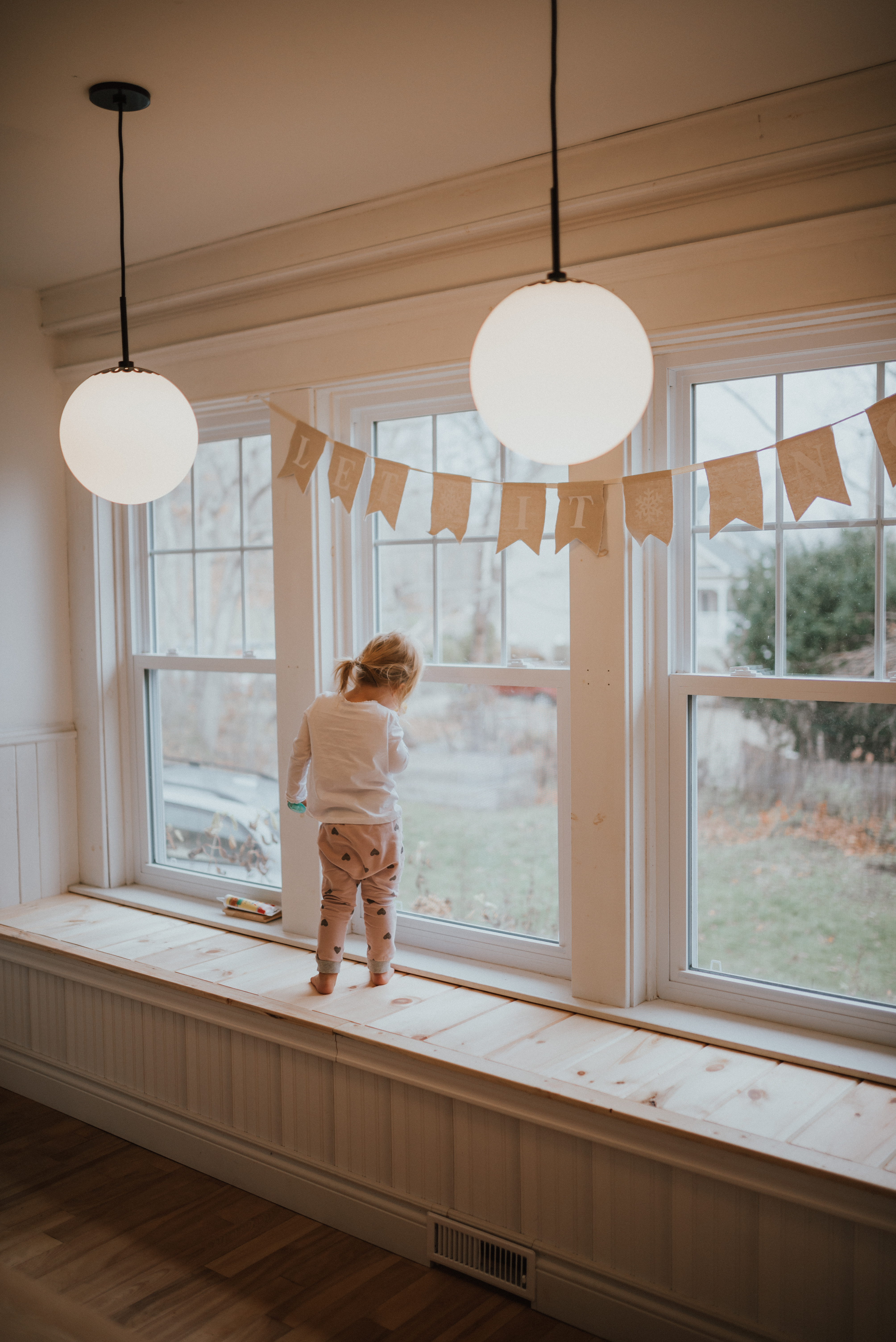 With attention to detail being the theme of this home with handcrafted beautiful original moulding throughout the home. We wanted to build a bend that was not only sturdy but with high-quality finishings like the others. Alexandria Moulding, sold at Home Depot, was our answer. They are a more affordable, easy to access option compared to custom, making them the best option for DIYers like us. For this project, we used their beadboard kit along with their chair rail and baseboard matching kit. But to match the base of the rest of the house, we actually used the base from the kit for underneath the seat edge of the bench, and their colonial baseboard in the 4 ¾ inch height for the bottom. They were easy to install and I was actually shocked at how heavy duty and high quality the products were. Especially the beadboard with tongue and groove locking system.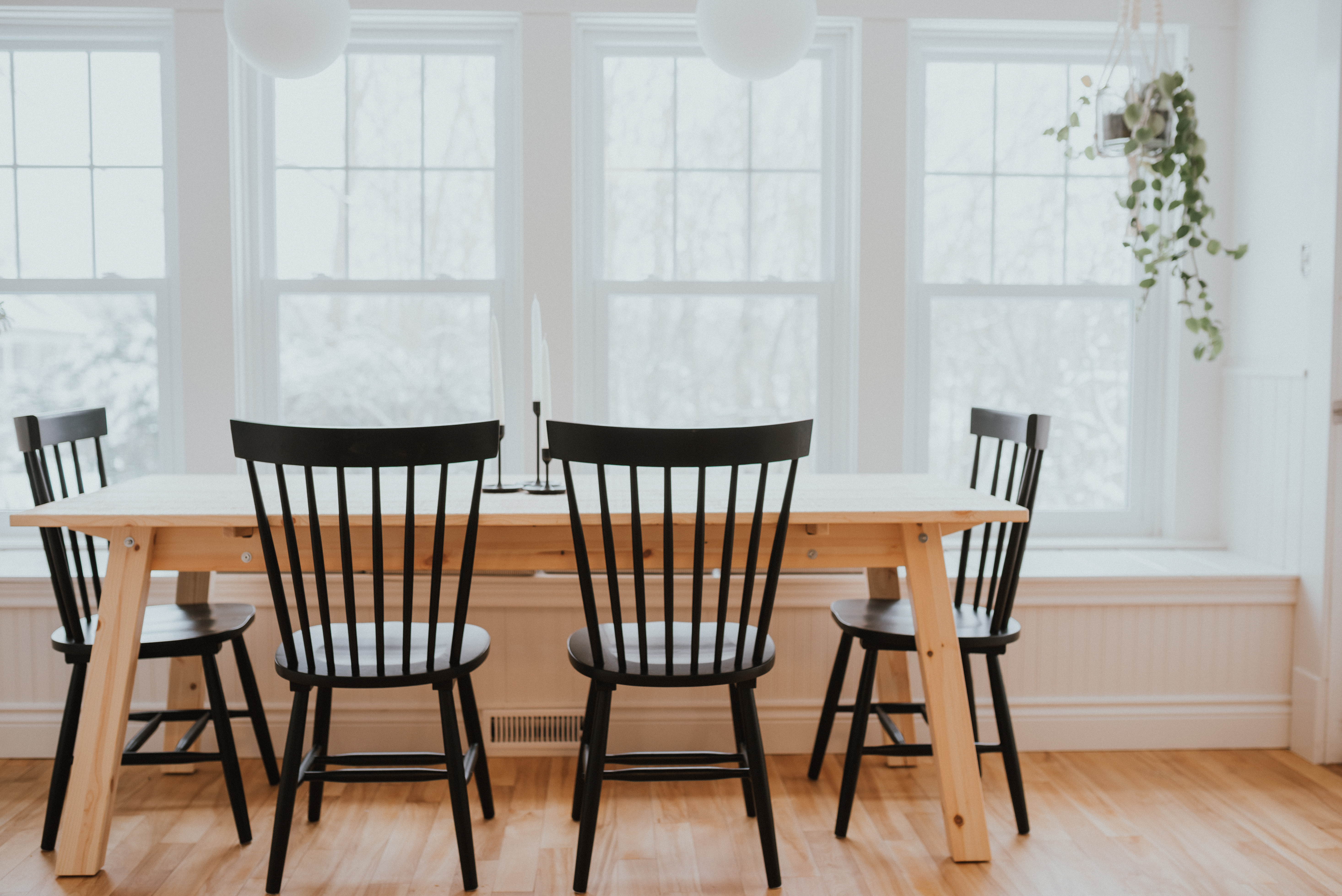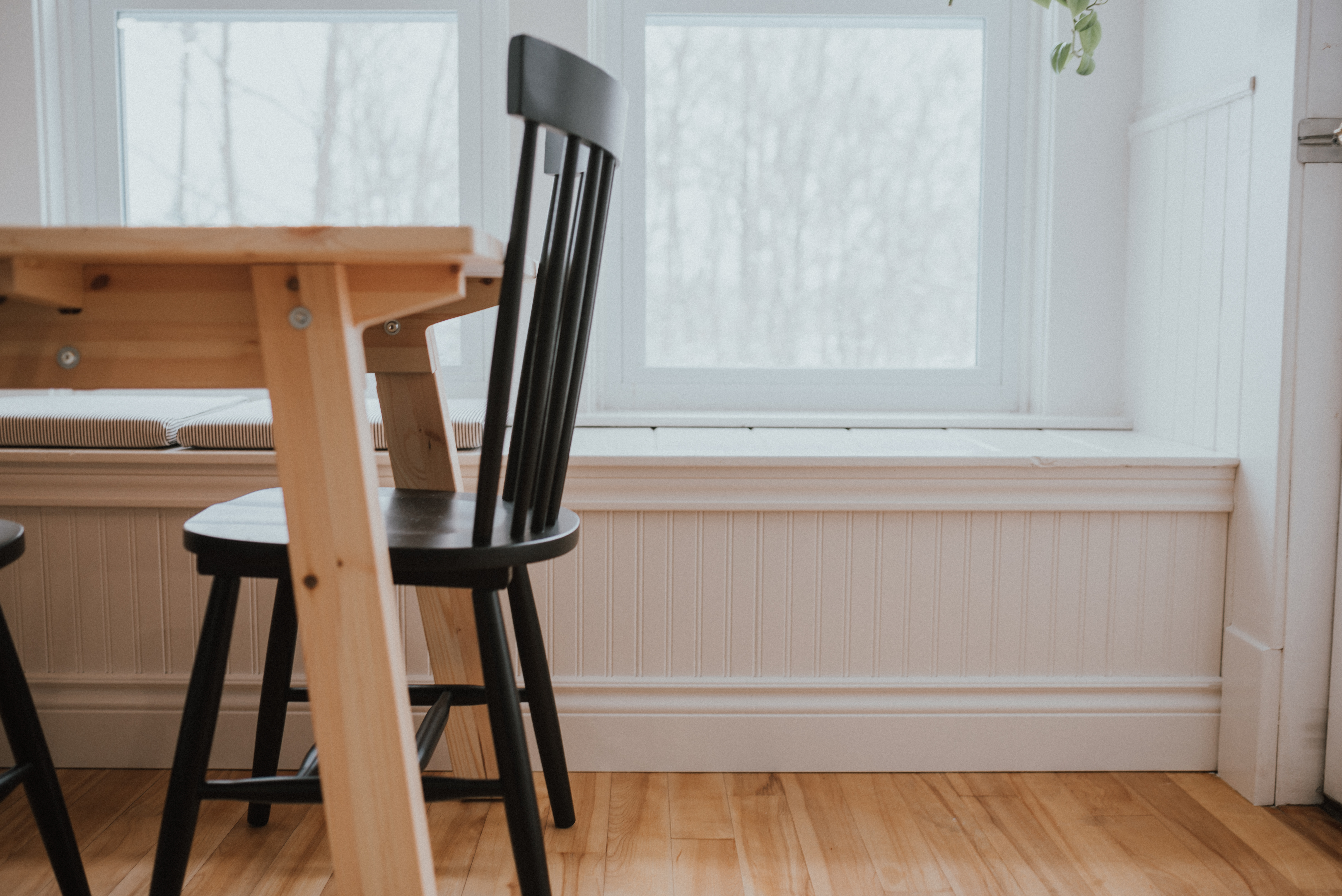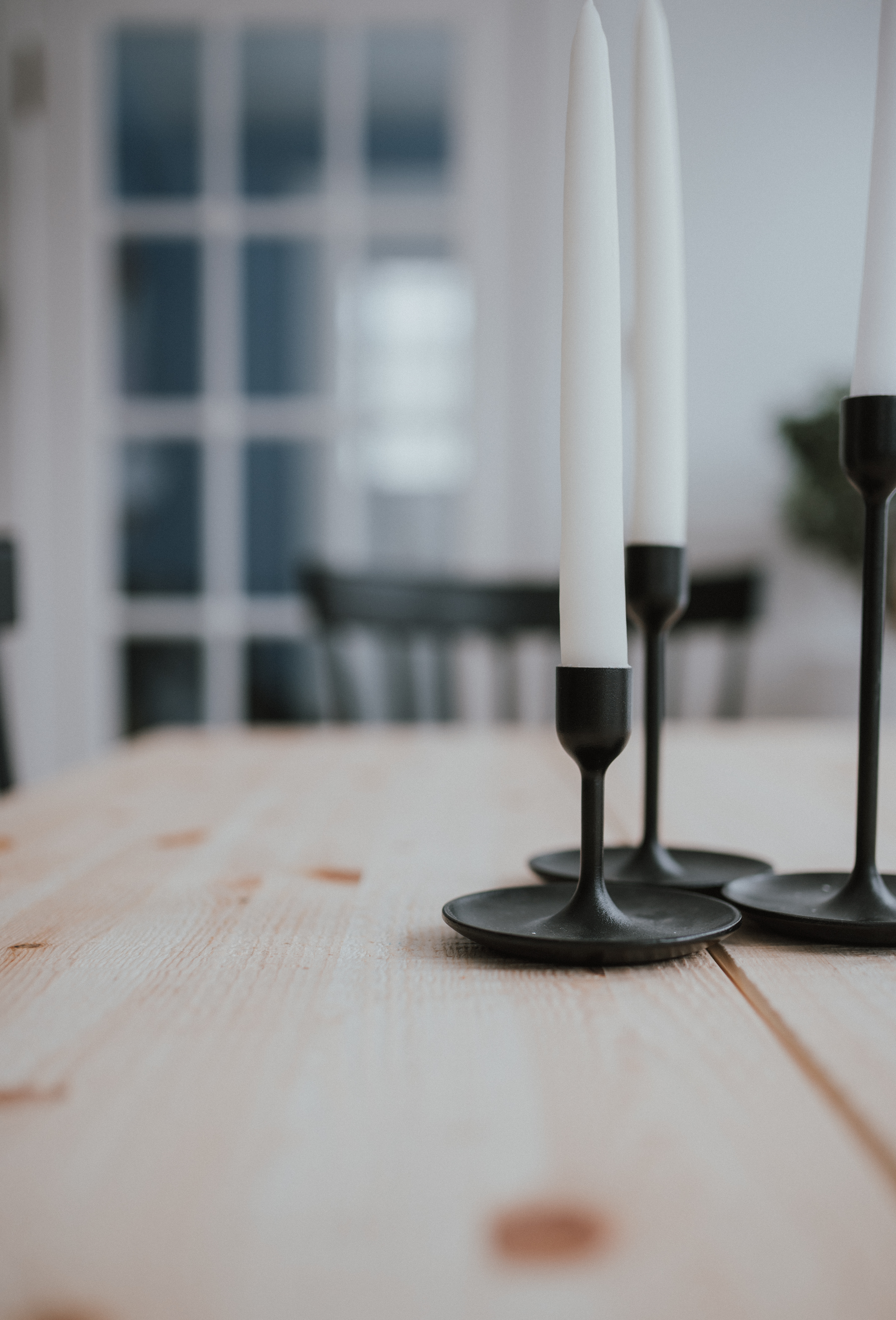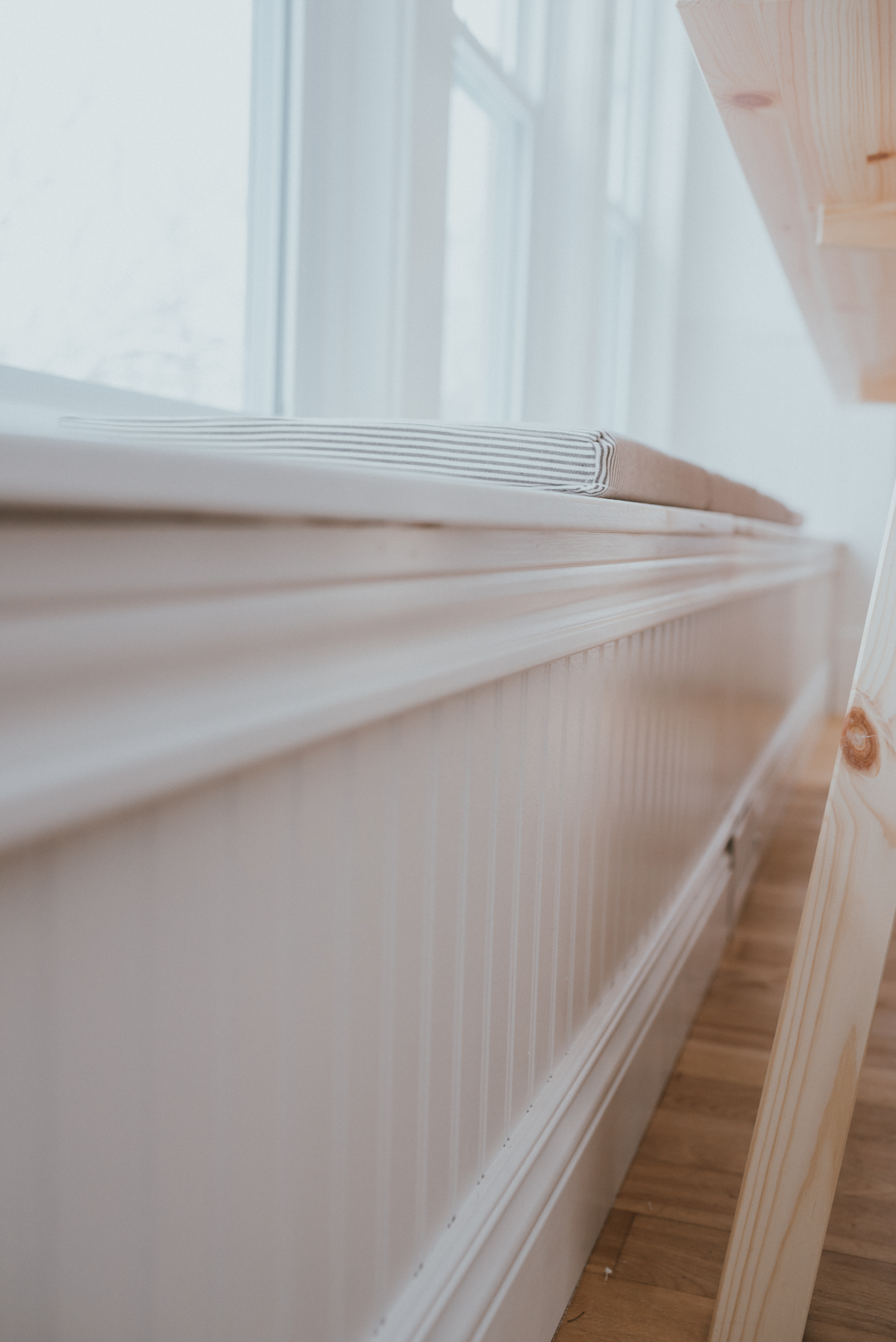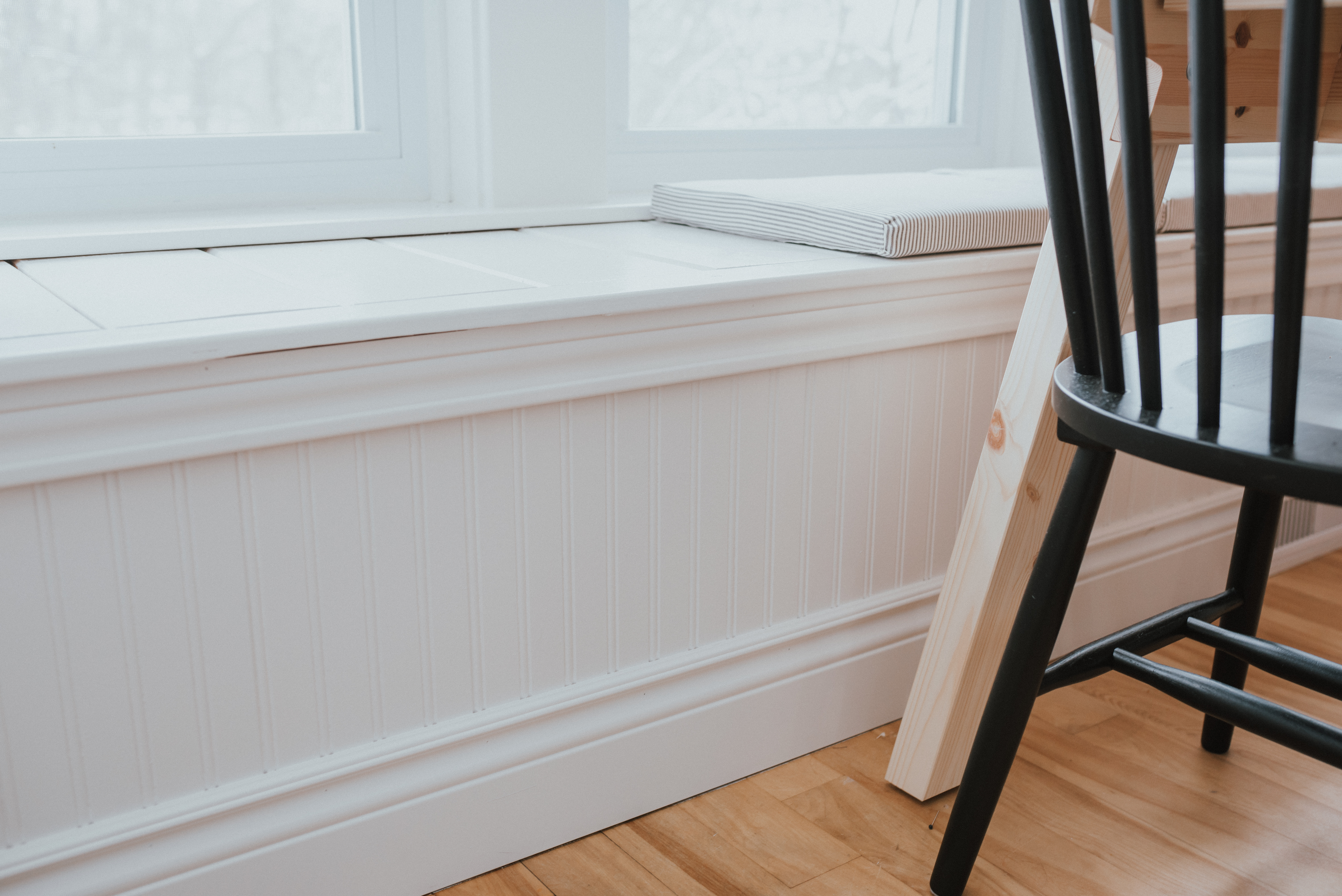 Because the product was already primed white and our end product was white, they were super easy to paint with only one good coat of our Shoelace by Behr cabinetry paint we had used to the Shiplap in the kitchen.
The bench itself was super simple to make, finding everything we needed at our local Home Depot. We actually followed THIS tutorial loosely but reinforced all of the wood with metal braces, and for the top, used the knotty pine barn board with a 3-inch finished board as the ledge. It is simple enough that it had only taken us a day to finish and if you have the right tools, easy for any intermediate DIYer.
What do you think of the transformed space?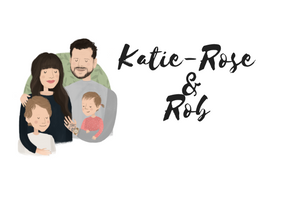 Thank You Alexandria Moulding and Home Depot for supporting our family by sponsoring this post.