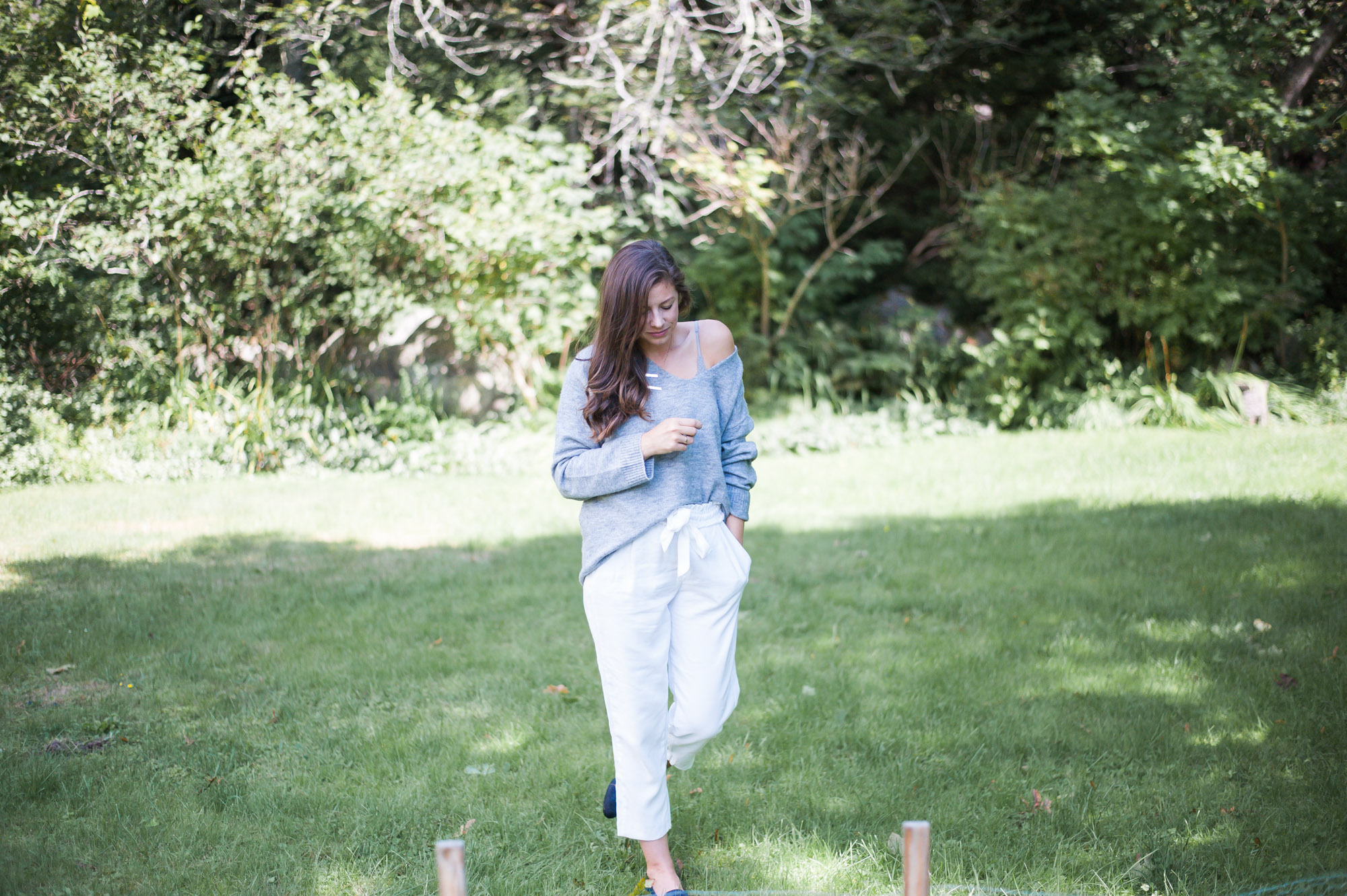 Don't get me wrong, I LOVE Summer and the beach. I love the sun kissed glow on everyones skin and the colourful sunsets each night. But, I have a major crush on Fall. The cooler mornings and chunky knits get me like no other. The fashion of Fall is what I LIVE for. But, as a young family, we hardly have the budget to go out and buy an all new Fall wardrobe each year like many fashion bloggers do. I like to slowly add a few pieces here and there that I know I will get my wear out of and plan them around pairing them with some of my summer favourites.
Because I feel like I have been pregnant, nursing, or trying to lose the baby weight for the past 5 years, I finally cleaned out my closet this Summer ( you can read about it here) and invested in some new pieces for my new mother of two body. Now, I am wanting to transition those new pieces into Fall. I'm giving you a run down on what I am bringing forward and how to wear it for colder weather.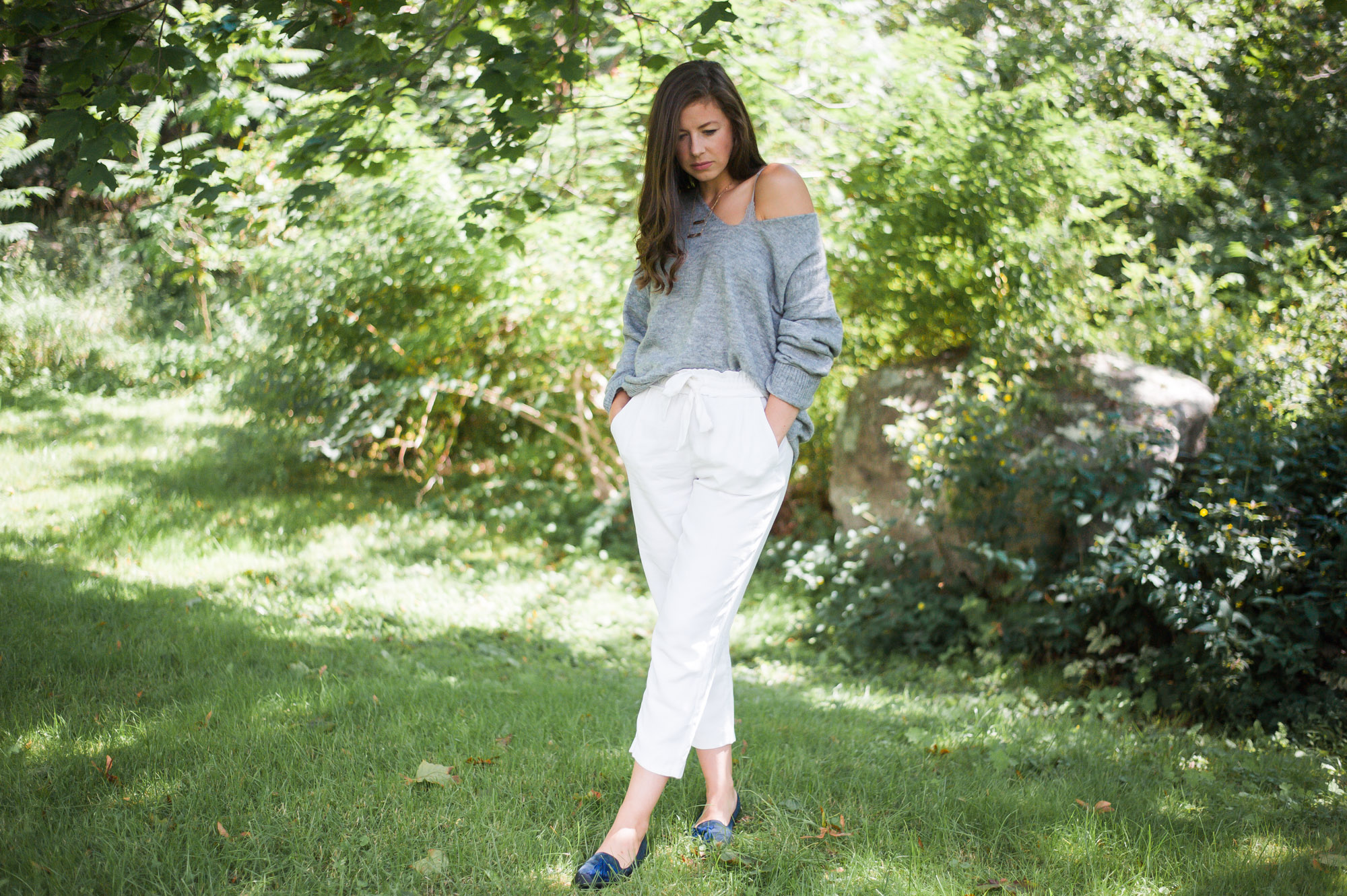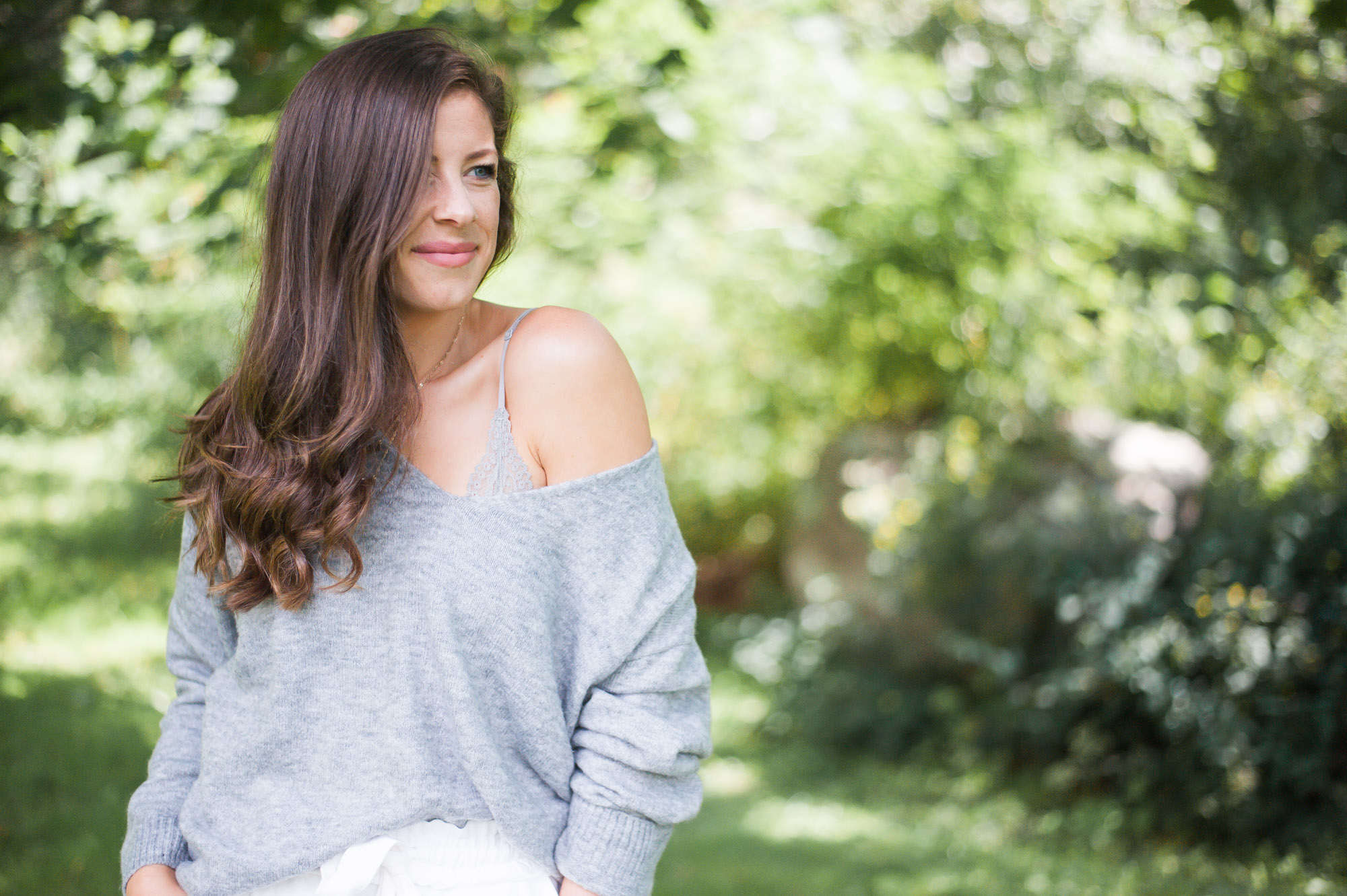 The White Trouser
That old rule of not being able to wear white after labor day is obviously not true anymore. The best way to wear a white pant in the fall is pairing it with something uber winter like a big chunky knit or turtle neck tee. I paired THESE pants with THIS sweater on colder days and it looks so fresh together, yet you feel like your in pyjamas. WINNING!
The Vintage Cropped Denim
In the summer, Its all about pairing your light coloured vintage crops with cropped pretty blouses. To wear them in fall, try doing a darker flat like THESE or a pair of ankle boots like THIS. On top, dress them down with a basic long sleeved tee like THIS one I love, or dress up with a Lace blouse like THIS on thats ON SALE.
The Floral Mini Dress
Im sure you all have seen this trick every year. But,  the great thing is that this look never goes out of style. I grabbed THIS pretty wrap dress a few weeks ago but it only came recently (similar HERE and HERE). I want to get some wears out of it, so pair it with an ankle boot like THIS for under $100 or a flat over-the-knee boot like THIS that is less than $50.
The Denim Skirt
Ok, a denim skirt is such a summer piece. I still remember taking second hand denim and making skirts out of it on my moms sewing machine way back when. But, truth be told, I STILL love them. I picked up THIS Zara one at the store opening here in Halifax and am excited to continue to wear it in the fall( THIS skirt and THIS one are similar). My plan is to order THESE beauty Mules and wear it with THIS blouse that I also got from Zara.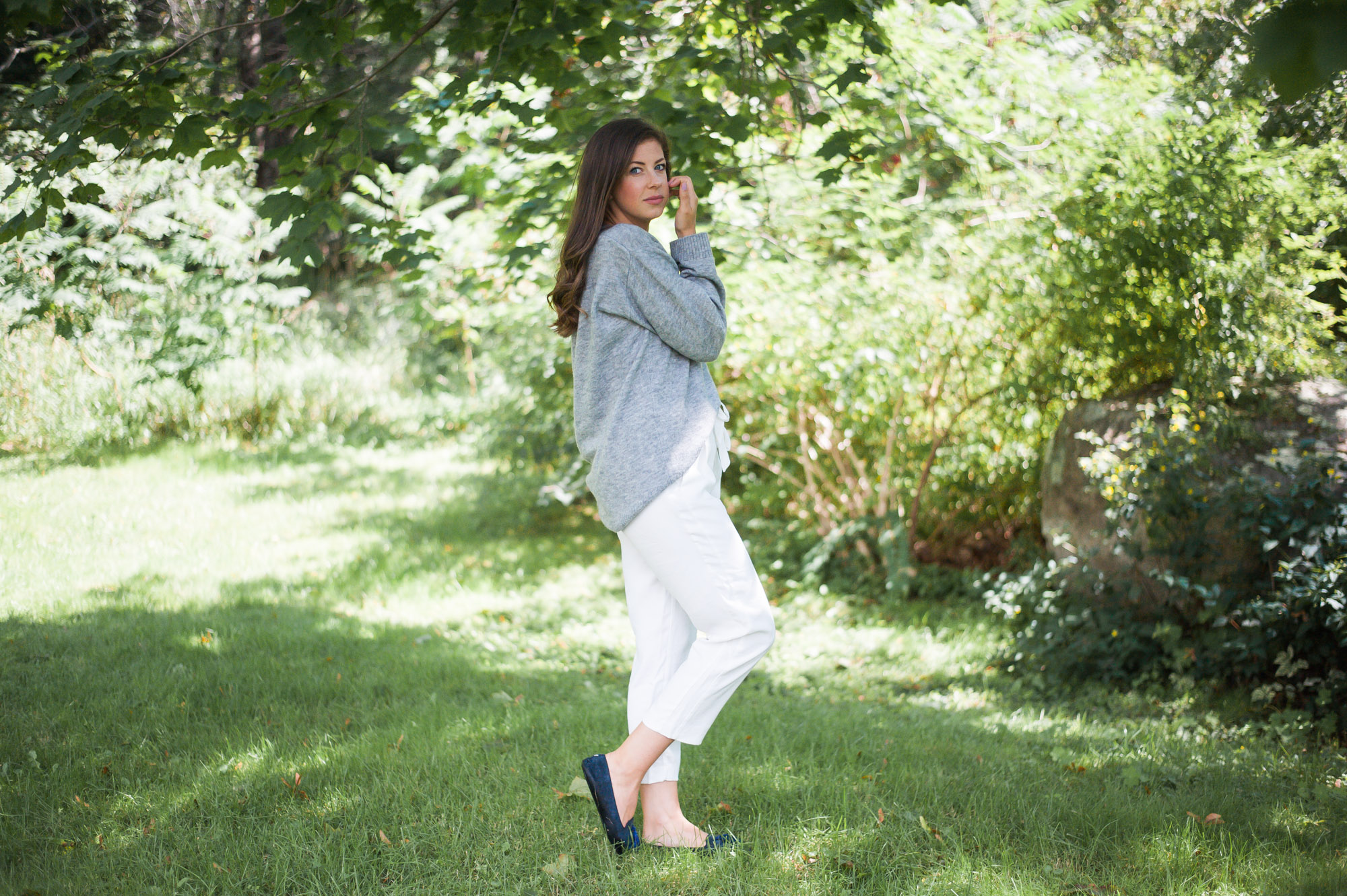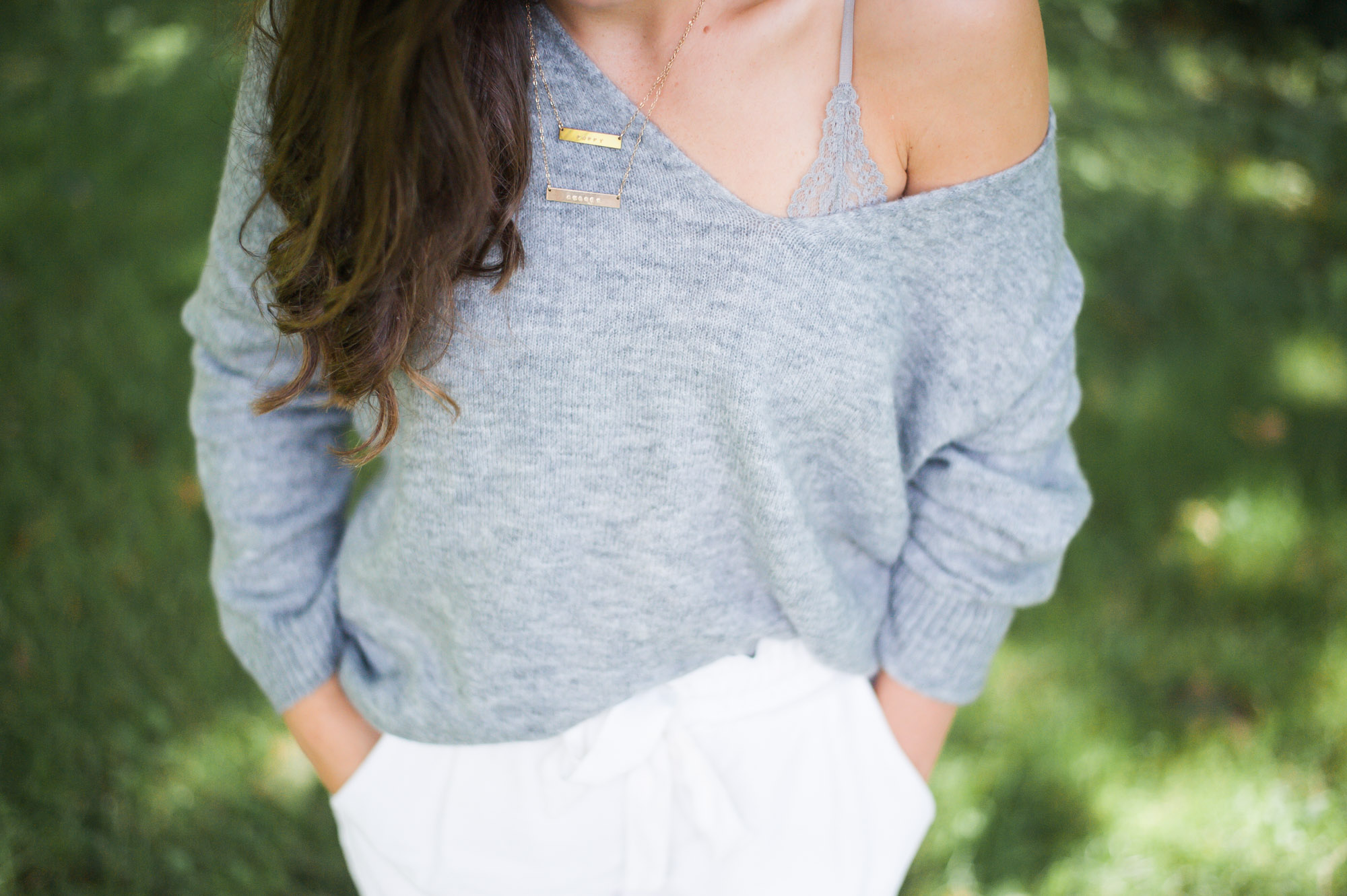 The Silk Cami
There is something about a simple silk came with a touch of lace that gets to me. Whether you pair it under something or wear it as it is, its like lingerie and automatically boosts your confidence. I bought THIS one recently and will be pairing it with wool pants for Fall, or with a denim and open sweater like THIS one.
The Cotton Blouse
I love a good Cotton blouse. One shirt can take you from season to season and day to night. I bought THIS one and am planning on pairing it with some darker pants like THIS as a major contrast to make it look more fall.
The Patterned Pant
I am a bit obsessed with poppy prints since Poppy was born, OBVI. And although I prefer more muted tones and lack of prints, I have been cashing on some major statement pants this summer. I bought THESE Poppy pants in my H&M Haul and have been wearing them all the time. But with a lighter fabric and a summery print, how do you bring it into fall? by the good ol' fail safe, a sweater! I have THIS black turtleneck that is less than $30 that will probably be my Fall uniform when I am working from home.
What are your favourite Fall transitional pieces?