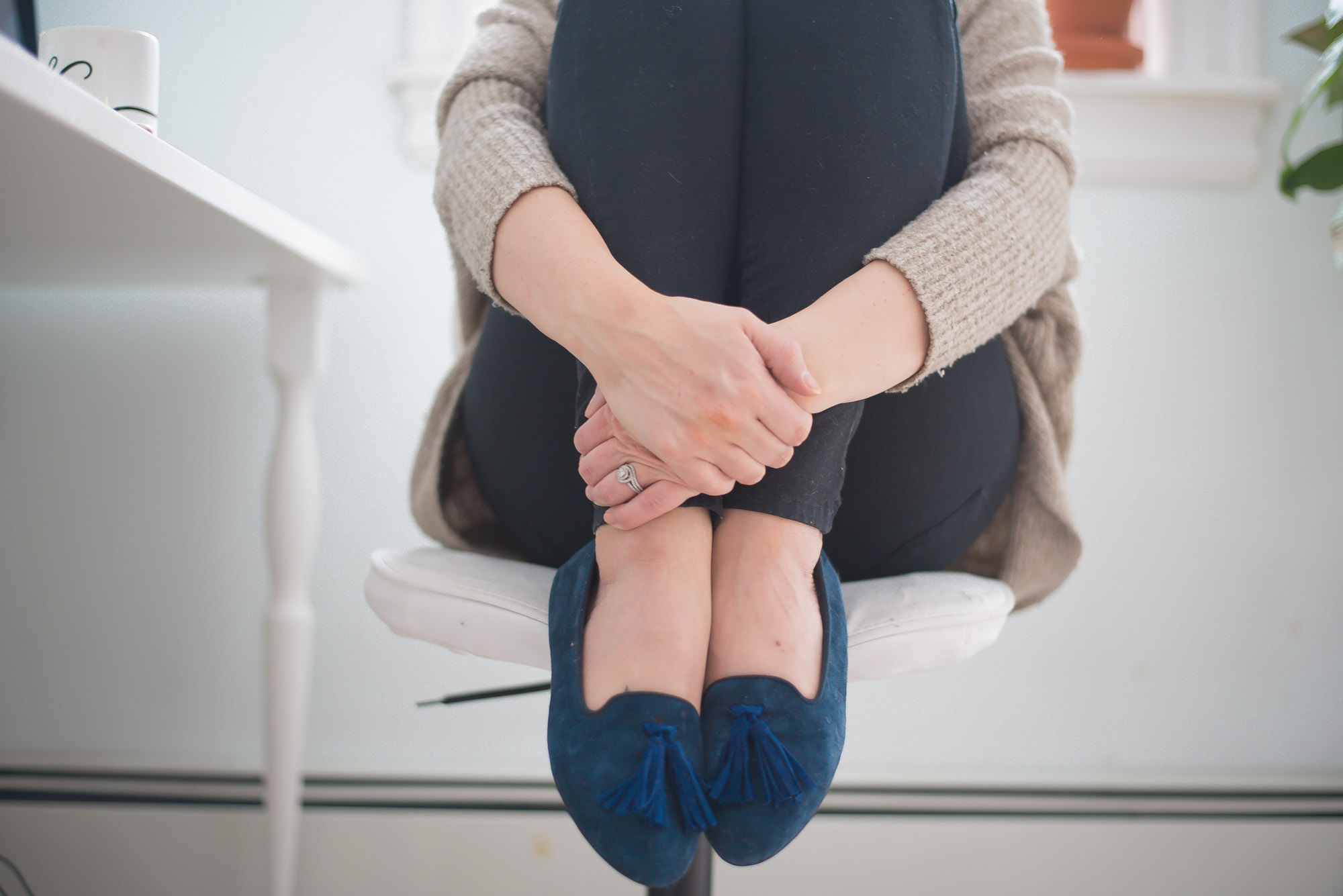 Being a 'Work-From-Home' mama, means leggings and big sweaters most of the time. But, something happened to me when I was pregnant and I have since been searching for a great pair of slippers to not only inspire me to get dressed each morning, to look good for guests and dinner parties, but also to keep me safe.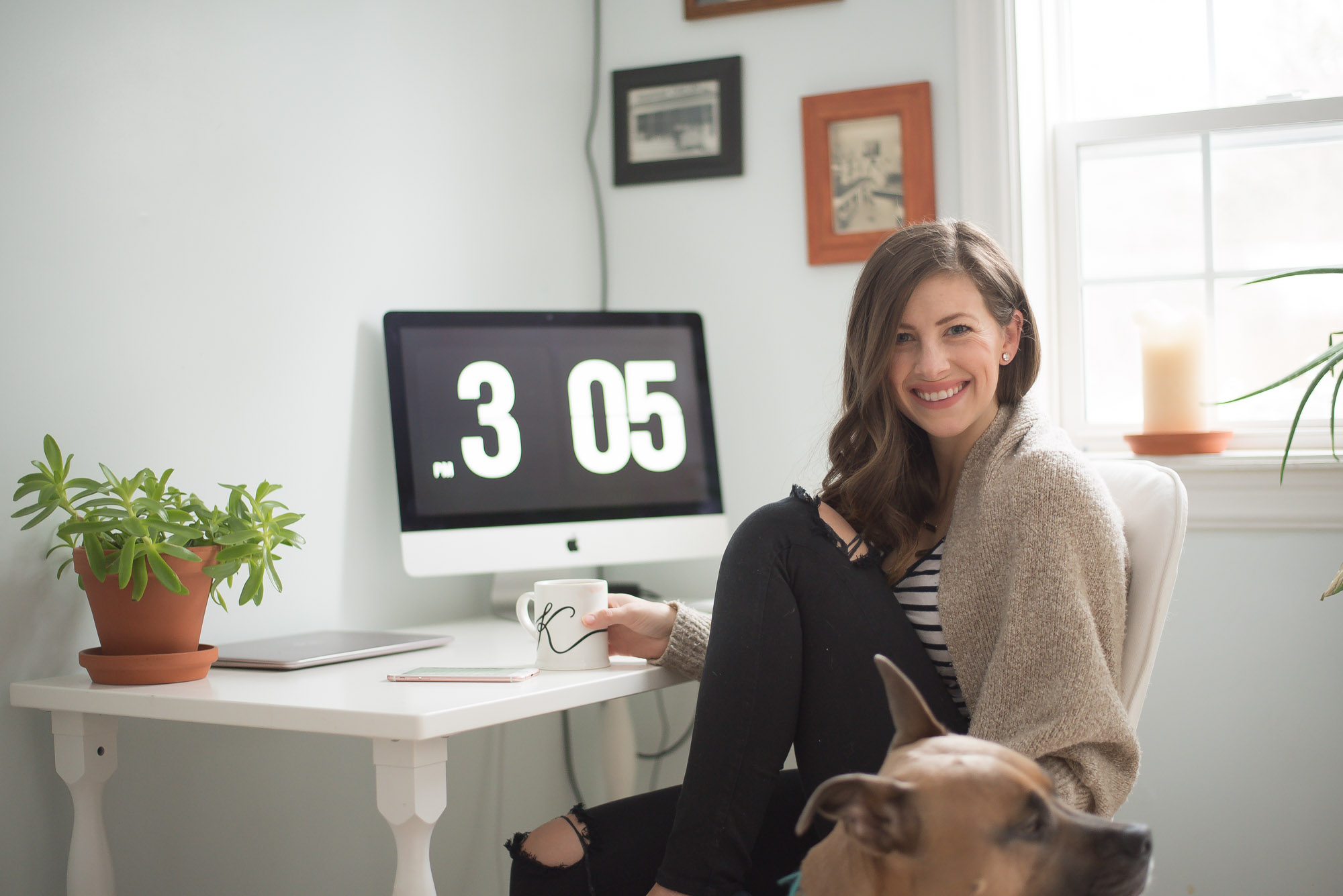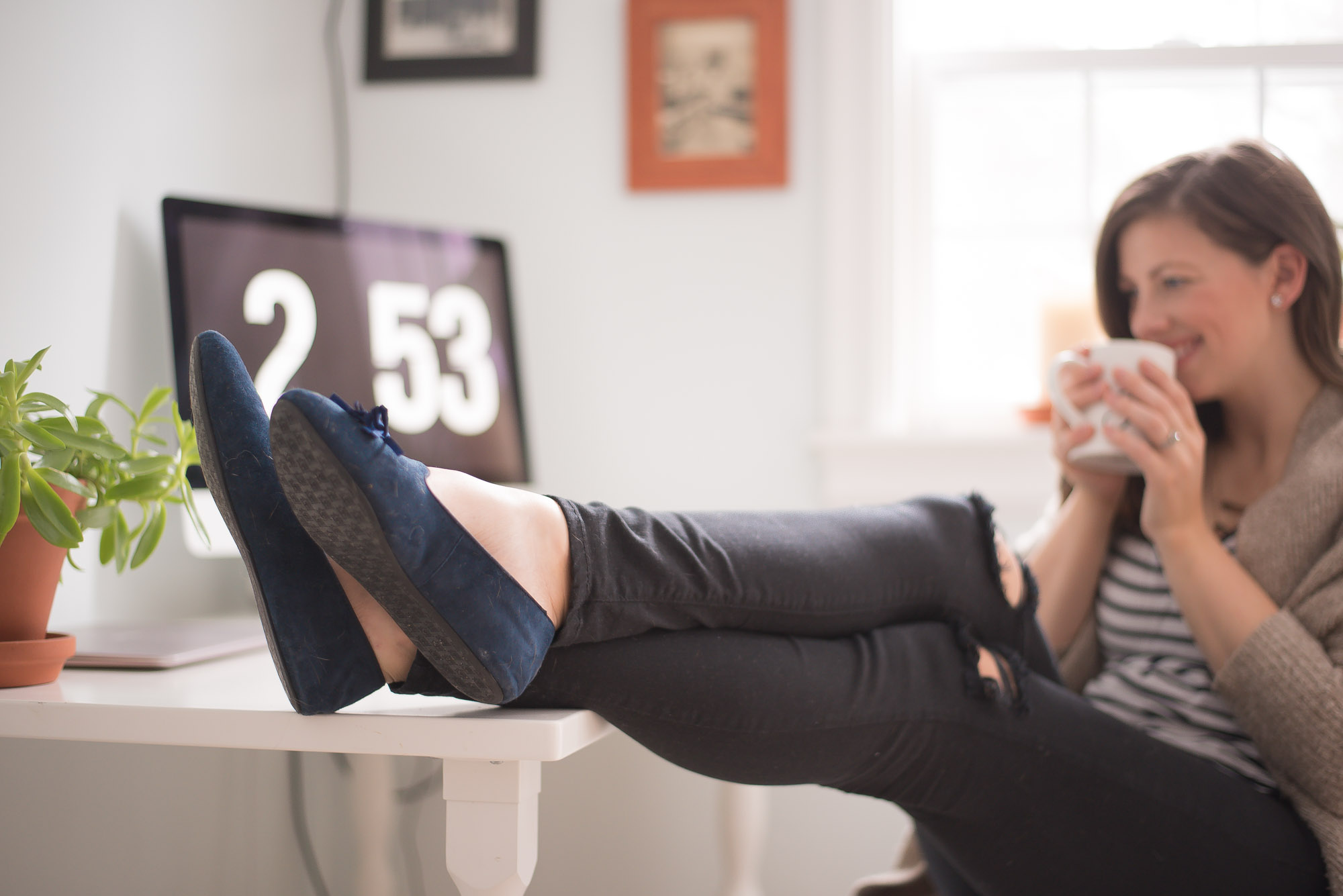 You see, when I was around 16 weeks pregnant with Poppy this time last year, I was rushing around our wood floor covered house, getting ready for a baby Shower of my cousins. I was wearing pantyhose and a dress. Aubrey was playing in the living room and I was just about to join him. I was in a rush and our stairs are old and steep. I wasn't used to them. Next thing I know, my slippery pantyhose covered feet lost grip on our wooden stairs and I landed on my side, sliding down at least 5 stairs, hitting each as I went.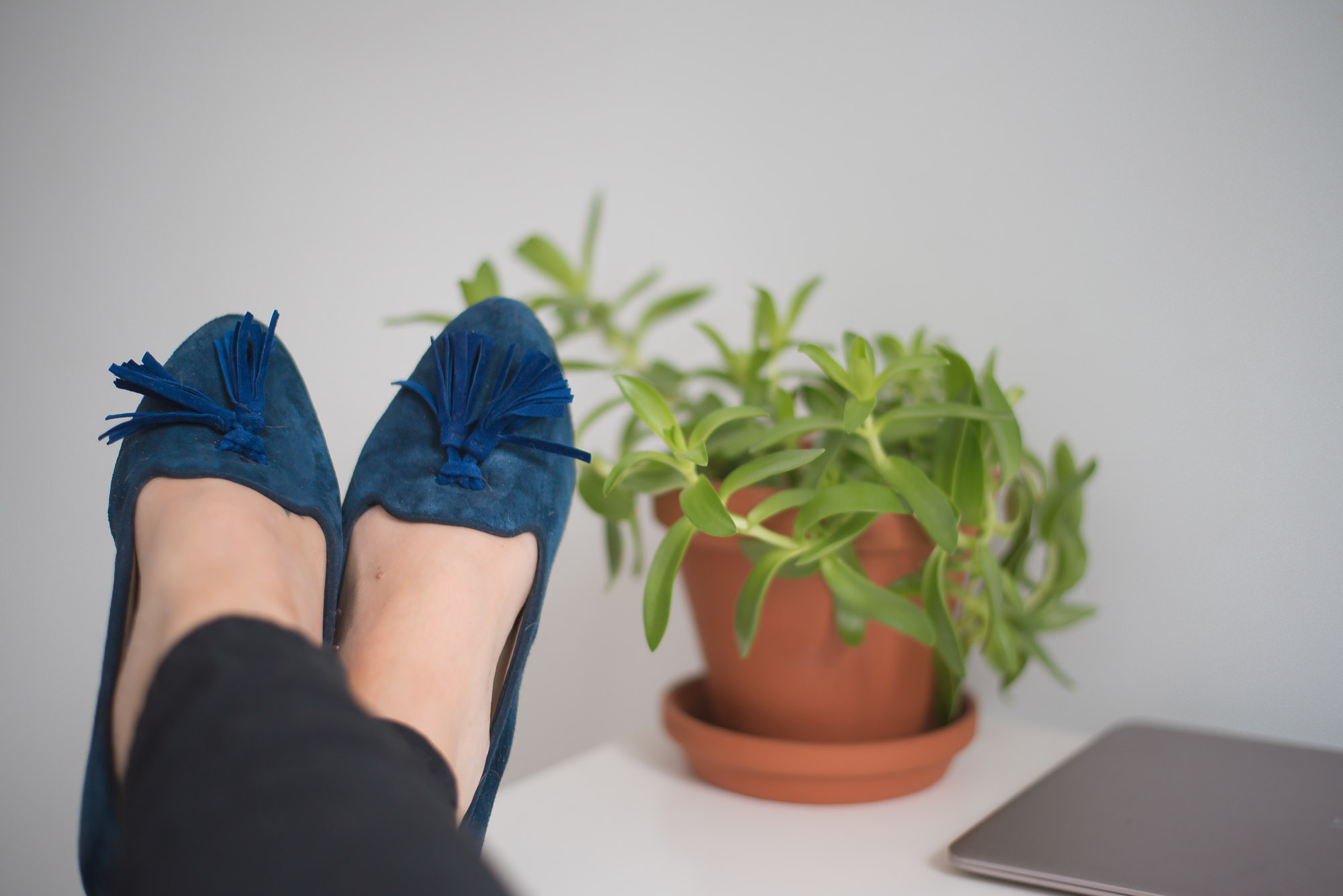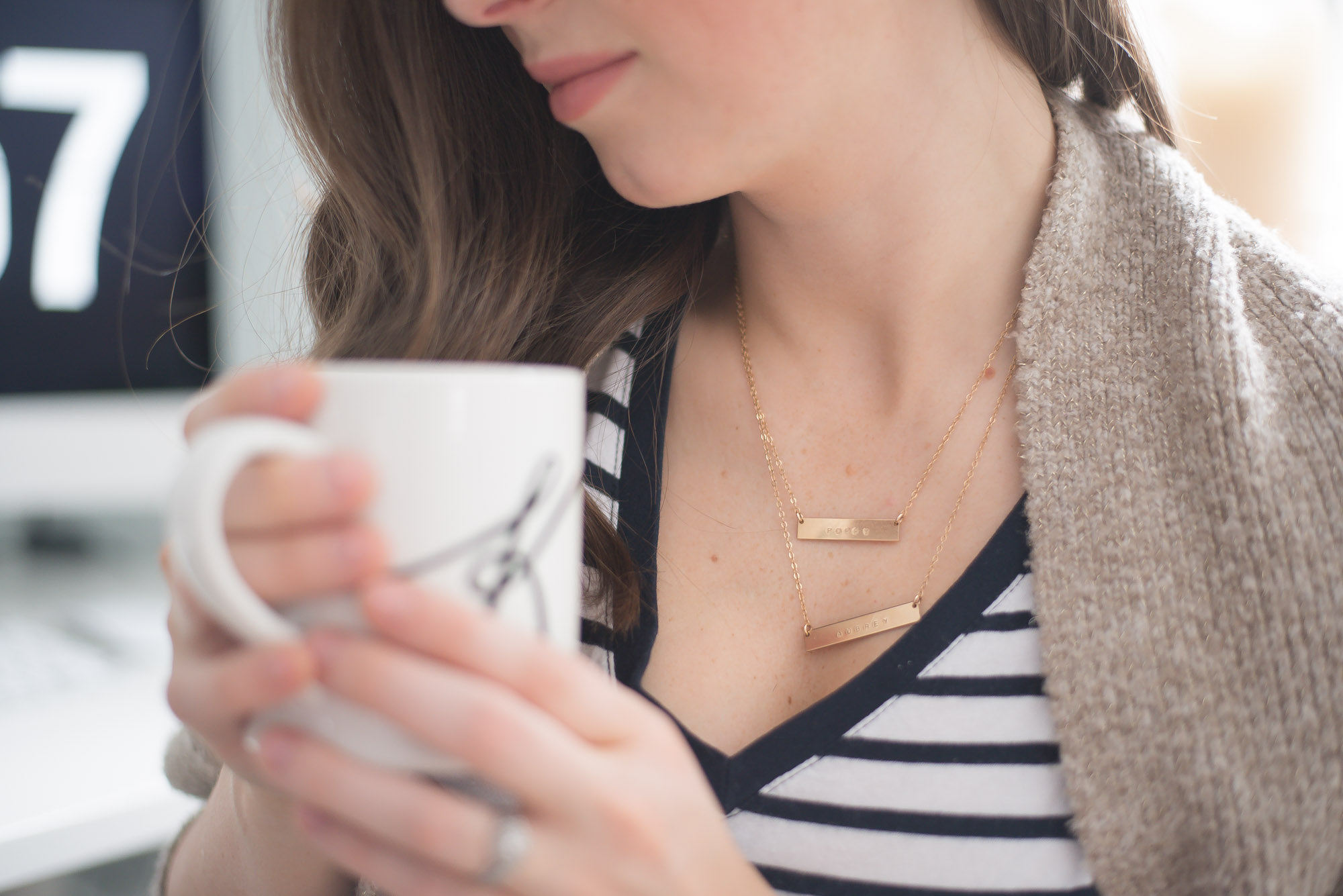 I'm sure you can guess what happened next. Rob rushed me to Emerg., both of us scared to death that something had happened to the baby in the fall. We ended up having a bedside ultrasound which assured us, she was as strong as could be. Since then, I have been so worried that I will fall again. But, this time with Poppy in my arms.
I wanted a stylish but comfortable slipper and like a shoe so that it stays on. I had thought about just buying loafers, but the comfort just wasn't there. My Girlfriend across the Country had posted an Instagram photo of her wearing Birdies Slippers. I loved them and realized that they were exactly what I was looking for.
There were so many colors and prints to choose from, but I opted for the Bluebird (navy) with Tassels. That way they could be worn with almost anything and through all seasons. With a good rubber sole, I feel safe around my house and confident that I won't ever have a repeat of what happened. Plus, I look great answering the door, if only just for the mail guy who looks like he used to be a Beetles band member.
What Color would you choose?