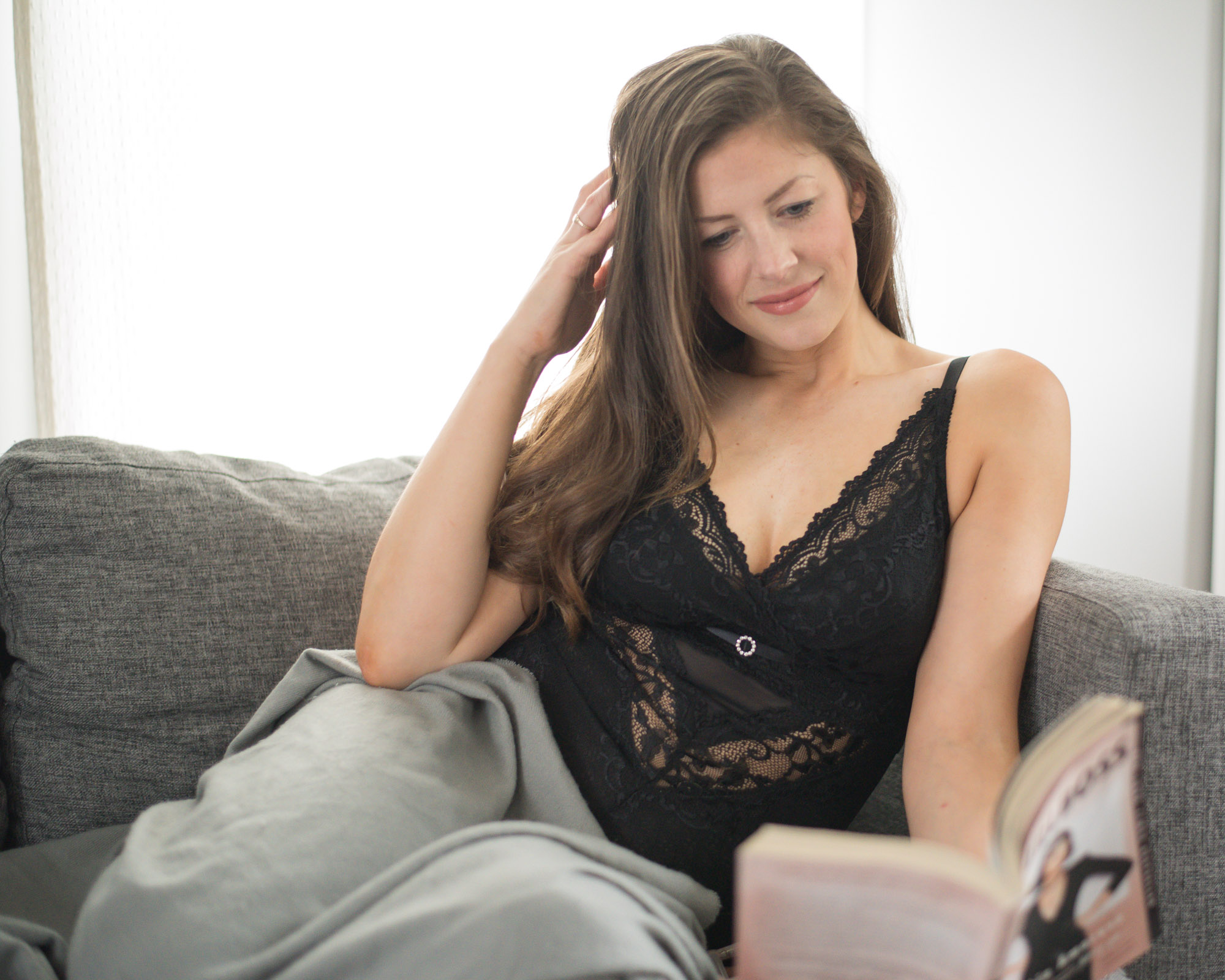 I get it! After babies, us moms not only lose the confidence in our own bodies, but also feel lost with our style and who we are. We start to believe in the old thinking of mothers being frumpy and covered up. That, unless we are behind closed doors, and even then, we aren't allowed to be confident. These thoughts should change!
As I get back into fitness and start to see the changes in my body, I have realized that I still feel sexy. Yes, my hips are curvier from pushing out two children, there are stretch marks on my belly and my bum is WAY less perky than it was 5 years ago. But, I still look good. I feel good. My mind finally is happy with what is looking back at me in the mirror. And no, the scale hasn't budged, but my mind has changed because I am working on my self love.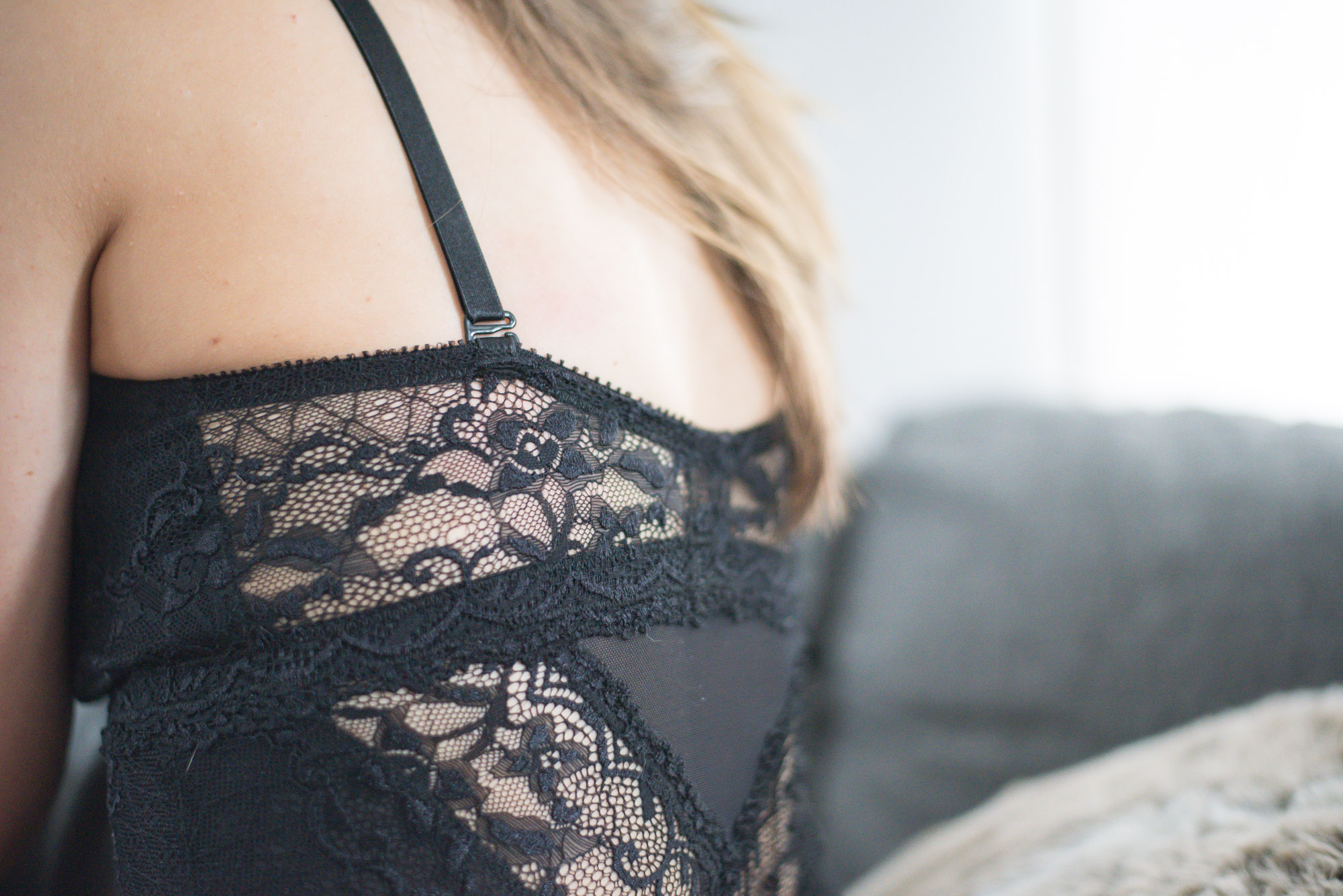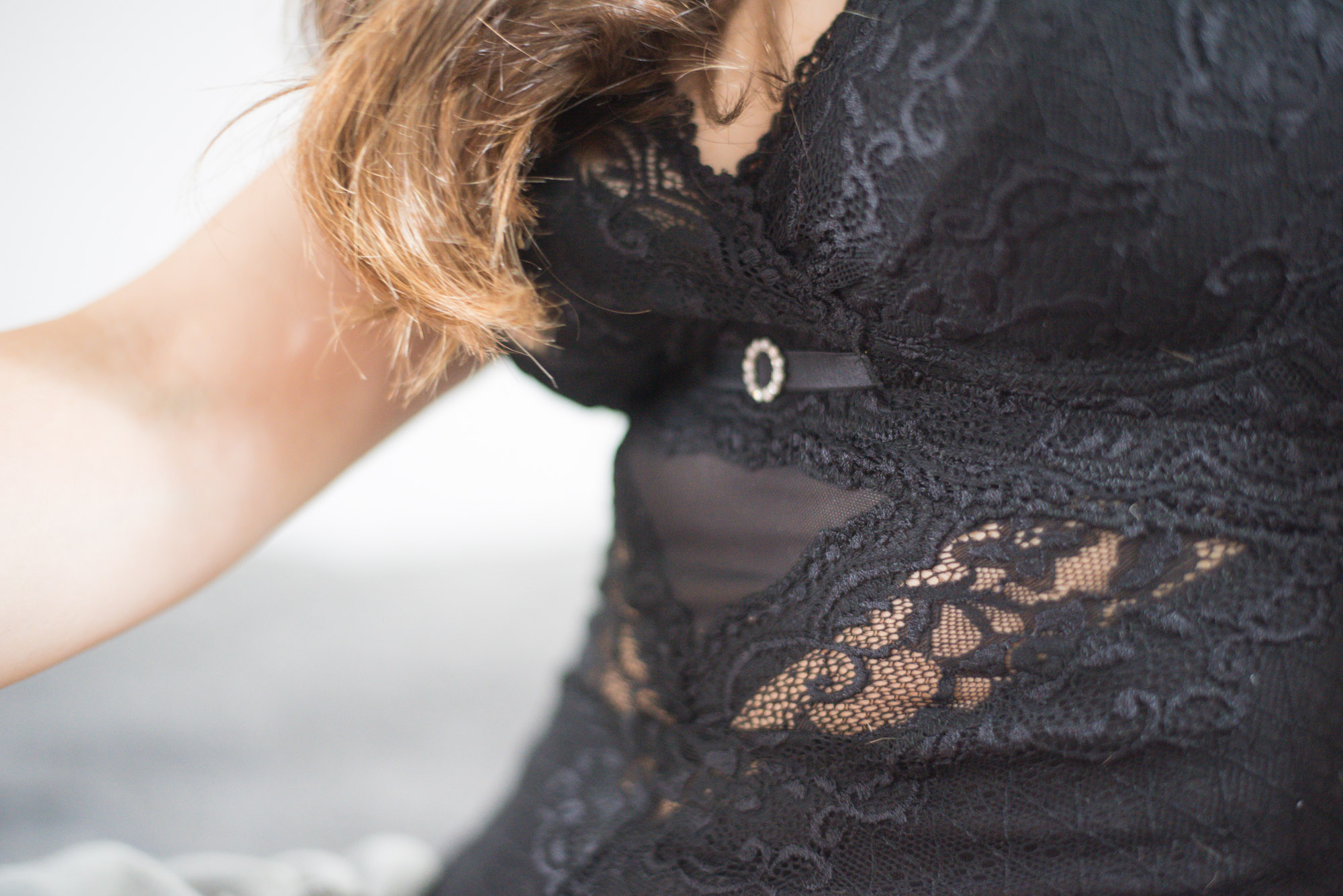 In highschool, my oldest sister managed a high end lingerie store in Halifax. The items that weren't selling in the store, my sister would then sell on E-Bay for a great price. Before listing them, she would let us go through and buy any that we liked. It brought on a type of confidence. Wearing beautiful lacy underwear and bra sets (ALWAY matching) made me walk taller because I felt good about myself. Even, when I knew no one would see it but me.
Now, with a body that has grown two beautiful children, I am finally wanting to feel that confidence that beautiful lingerie can do for you. But, sometimes mama needs a little help. I tend now to gravitate toward items that have a support feature to help hold in and shape my body to the way I want it. I stumbled on Mayana Geneviere lingerie line on Instagram last month.  Not only is this line made in Canada, but it is also specifically designed for moms. From the tummy taming properties, to the nursing friendly bras, this ULTRA sexy line will give you the perfect balance of confidence and practicality.
I went with the Nayana Bodysuit (c/o) because I loved the ease of a one piece. Especially, for under sweaters as a nursing tank so that your stomach isn't showing when you breastfeed. I also love this bra and these panties. If you have recently given birth or are about to, I swear by great foundation pieces like this to help with your muscles returning to their place as well as boosting your confidence as your body repairs itself post delivery.
If you take anything from this post, I urge you to head out and invest in a new set of bra and panties that makes you feel beautiful and womanly. Then, throw on that set the next day under your regular clothes. Feel that confidence of being sexy ooze into everything you do. Your are sexy mama and you deserve to feel it.