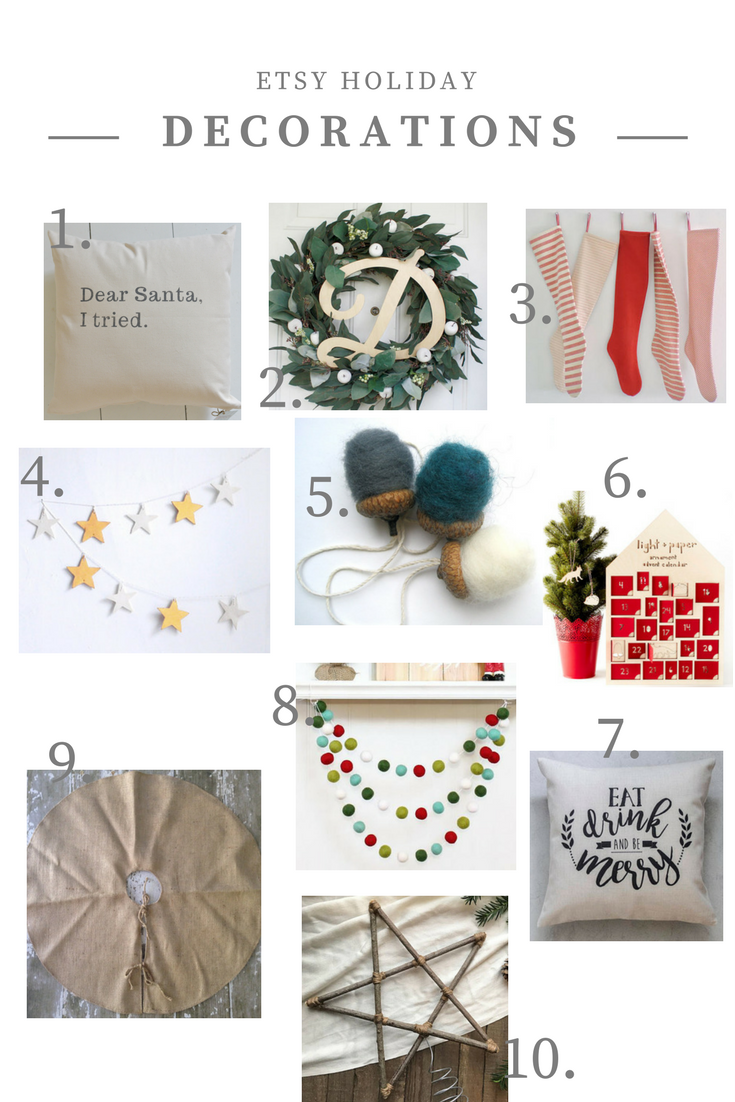 1 | 2 | 3 | 4 | 5 | 6 | 7 | 8 | 9 | 10
It's beginning to look alot like Christmas!
Now that Remembrance Day has passed, we are slowly getting ready for the Holidays in our home and the decorations have come up from the basement. Like most of you though, each holiday season, I feel like I need a few new items and to decorate less, or more simple.
Etsy has always been our go-to for holiday decor because everything is so well made and suits the feel of our home. This holiday season is no exception. Two weeks ago, we scoured Etsy to find simple gorgeous decor for our home and put in an order. We wanted items with a homemade, vintage feel but didn't break the bank. So, we tallied up our favorites that are all under $100.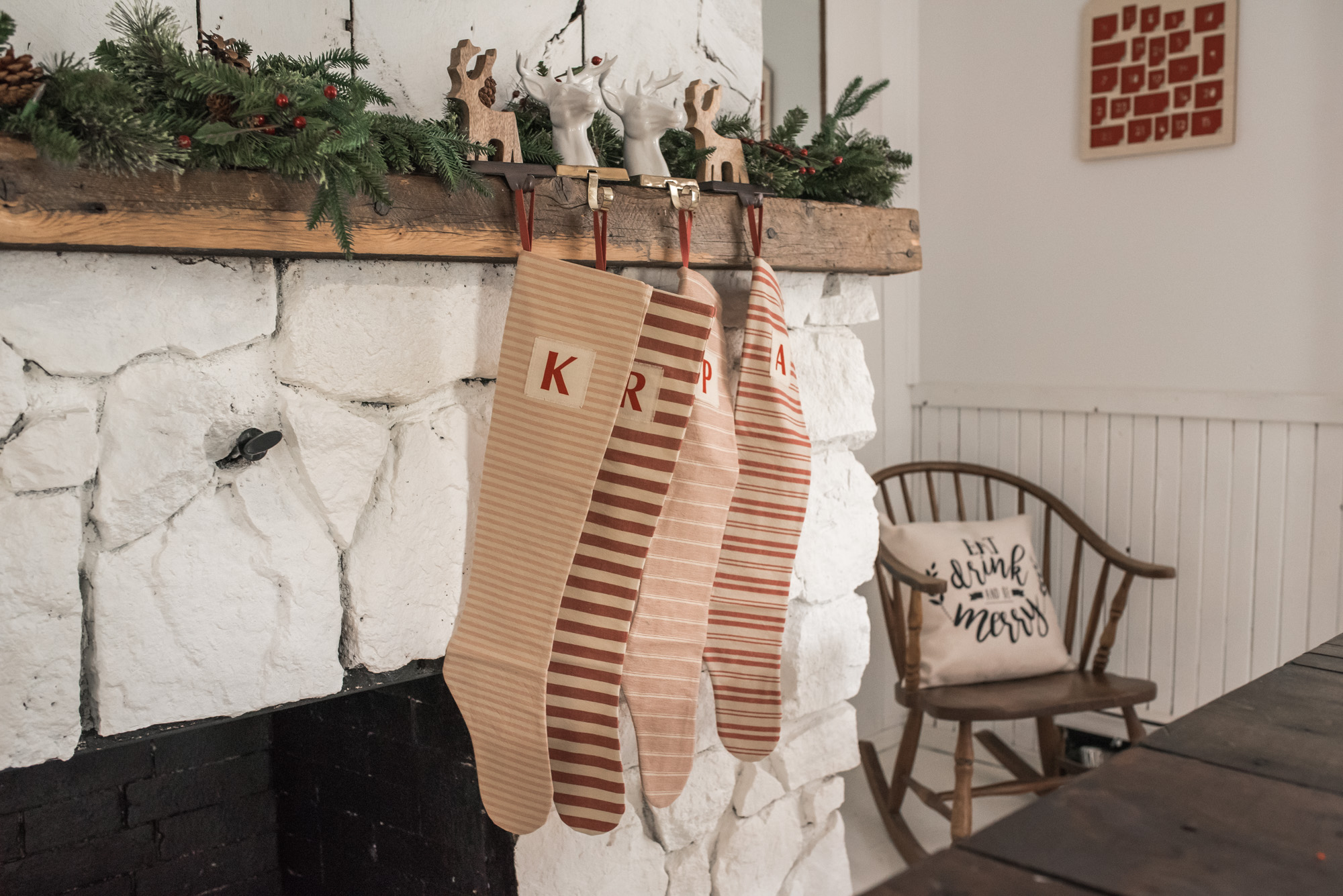 Personalization
We love items that are personalized. I think that is one of the many reasons we like to order from Etsy. Unlike a big box store, there are so many options for personalized decor. We went this year with a wreath for over our mantle with a Large 'D' for Decoeli full of greens. We also decided to step up our stocking game and at the same time add color to our mantle by getting THESE fun stockings which have each of our initials stitched on.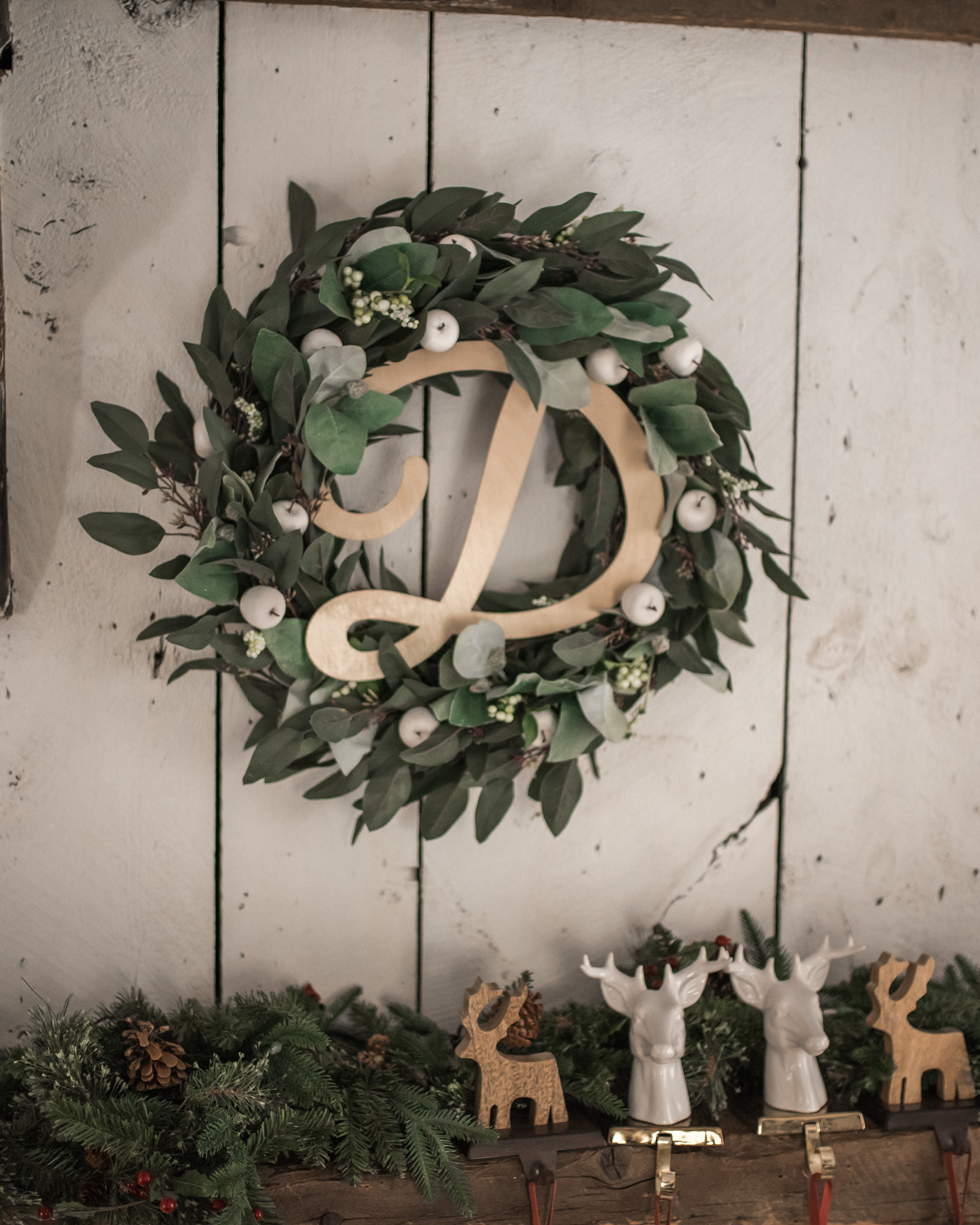 Vintage Tree
We love the look of a vintage tree. With both our families trees growing up being full of vintage ornaments that had been passed down or handmade,  we want the same for our family. This year we went with a fun burlap skirt, a twig star tree topper and the sweetest felted acorn ornaments. Am I not alone when I say I want felted EVERYTHING? that is a craft I would really like to take up.
Fun For The Kids
One of my favorite holiday memories as a kid was how, each year, my mom would buy us an ornament making kit. We would put on the Christmas tunes, gather around the dining room table and create together. My mom has saved every single one and still to this day decorates one of her trees with them. We are starting that tradition this year with Aubrey now that he's old enough. This star Garland will be a fun project for us to take on this weekend.
We also got This wooden ornament Advent calendar. You may remember our one from years passed. This year, we want to focus less on things and more on tradition, that meant forgoing the gift-filled one and going simple.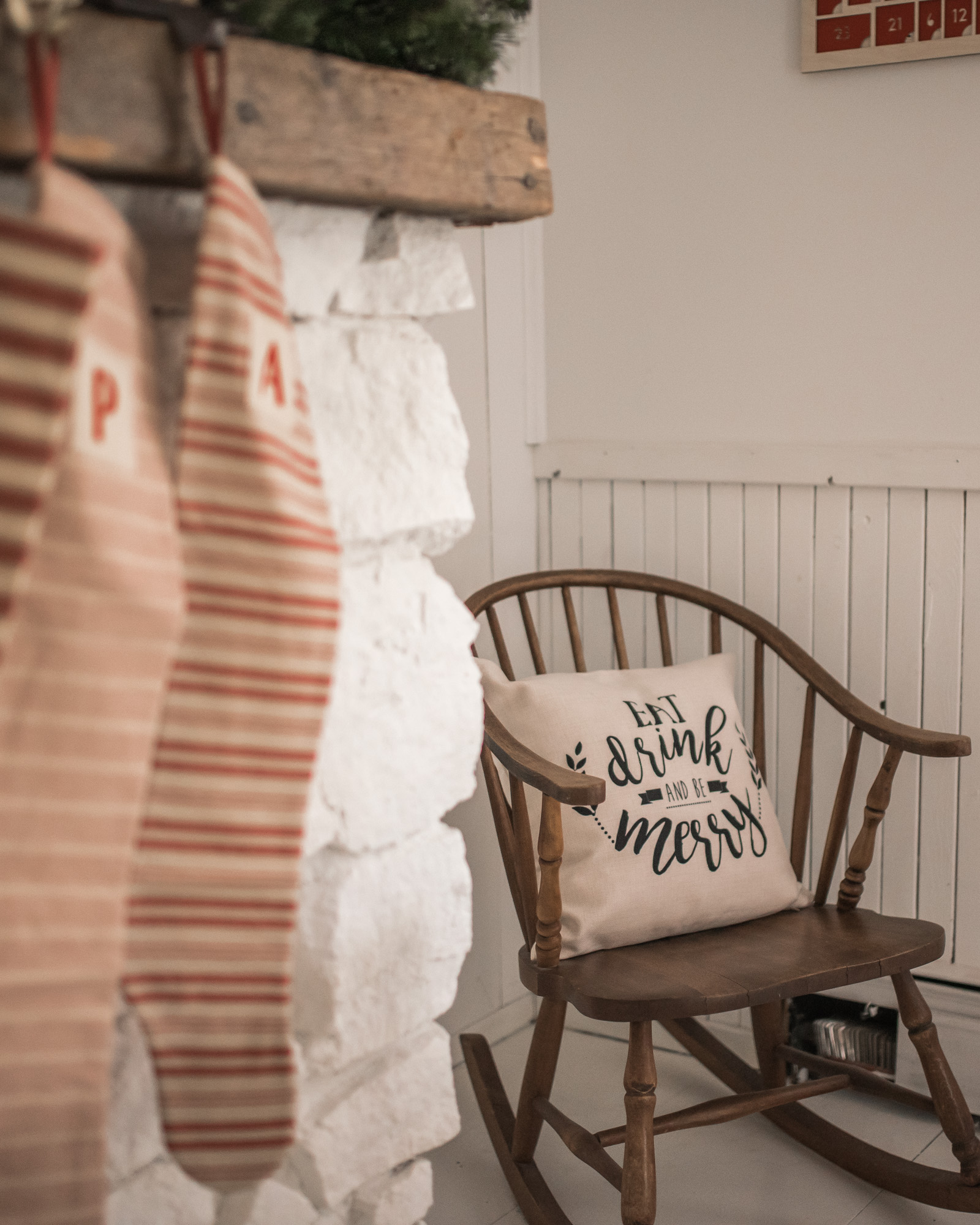 Fun Throws
There is nothing like switching out your throw pillows for each season and holiday. It's an inexpensive way to add spirit to a room. We have a large grey sectional that we are toying with add in color to so, to make sure these will always match for years to come, we went with simple pillows with fun sayings like This and this.
What is your favorite style when it comes to holiday decor?