Well, as you can tell from the title of this blog, we are a bit behind on the ORC and have combined week 3 and 4 into one post. If you follow us on Instagram, you will know that we took on a MASSIVE task and collaboration with Behr paint to paint our Entire exterior of our home (see what color we went with here). That means that everything else inside the home had to be put on the back burner.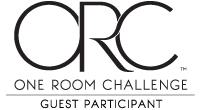 This week we finally did something that has made such an impact into our front room and that is getting our electrician to add a light in the centre of the ceiling of the room. Truthfully, we have been dying for a light to this room. This room is where our front door is located and it has no ceiling lights. That makes for a very dark house to come home to before we walk around turning on the lamps. We needed to fix that.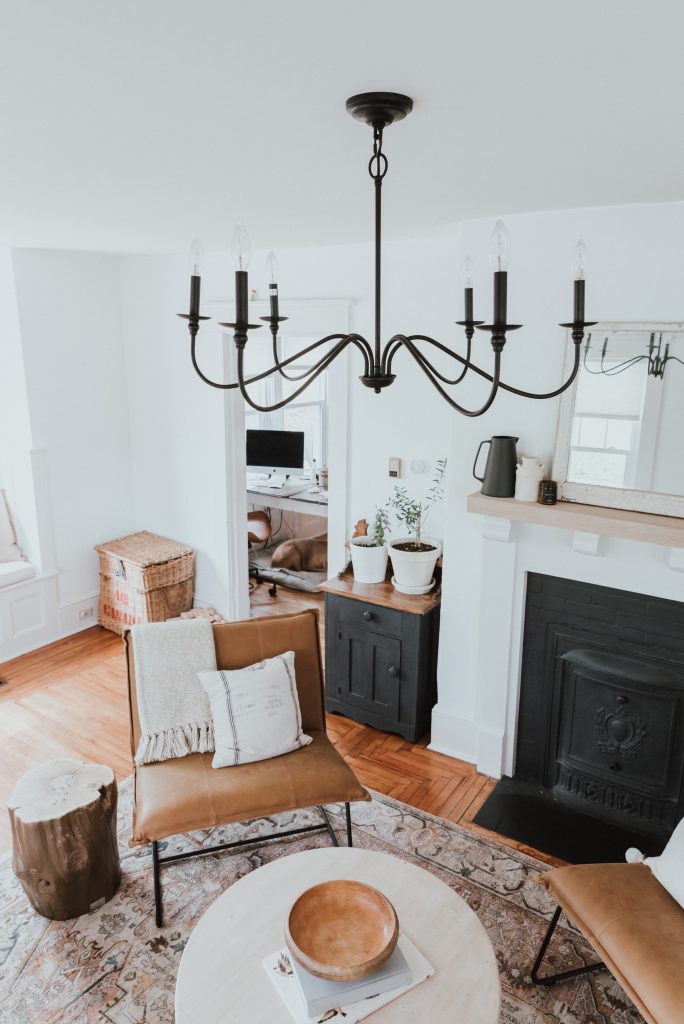 The room always felt empty. With its 9 ft ceiling, there was always an awkward space between where the couch ends and the ceiling hits. We knew we wanted a statement light to fill that void.
I went searching for the perfect light. It needed to be a good mix of modern and traditional. Modern, to tie in our new couch and chairs, and traditional like our century home is. We also wanted black, not only to tie in with the rest of our black lighting, but to also tie in the black fireplace and legs of the chairs. We ended up purchasing THIS one from Wayfair after it sat in my cart for a good 8 months. It was the perfect choice for this space.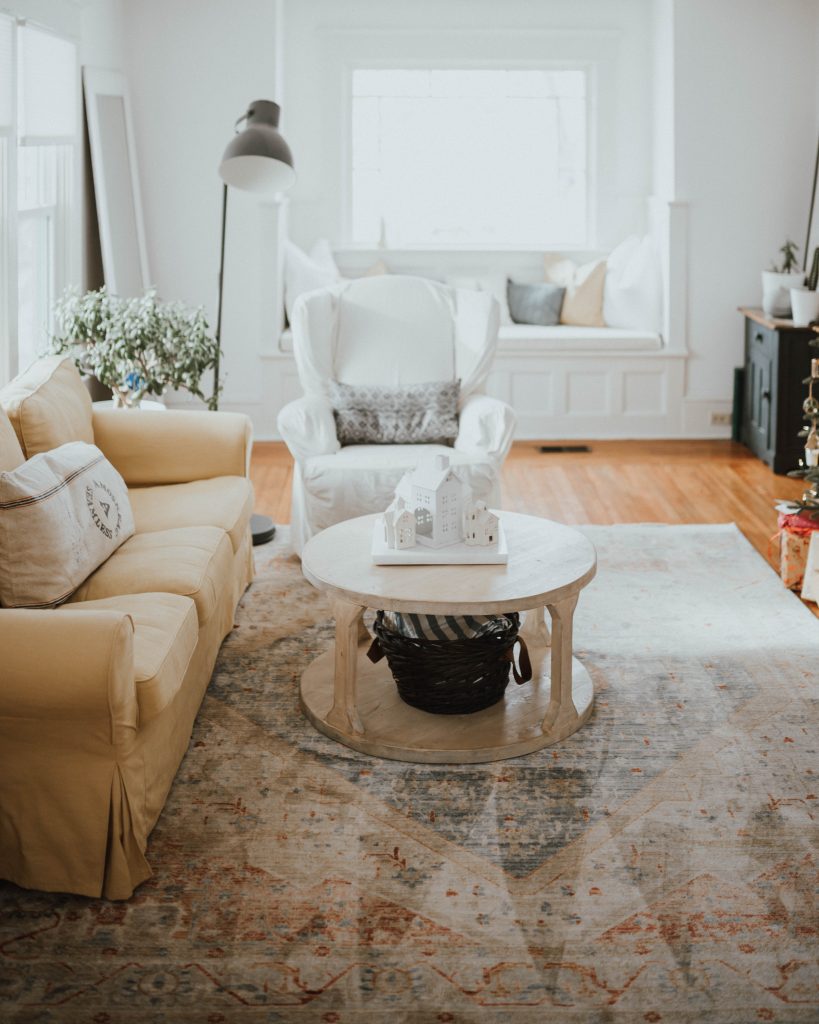 Now that the house is almost painted, we can get back to showing you how we are doing small things in this room to make a big impact. Our next big project for it is built-ins. Do you think I can get Rob to start on them next week?