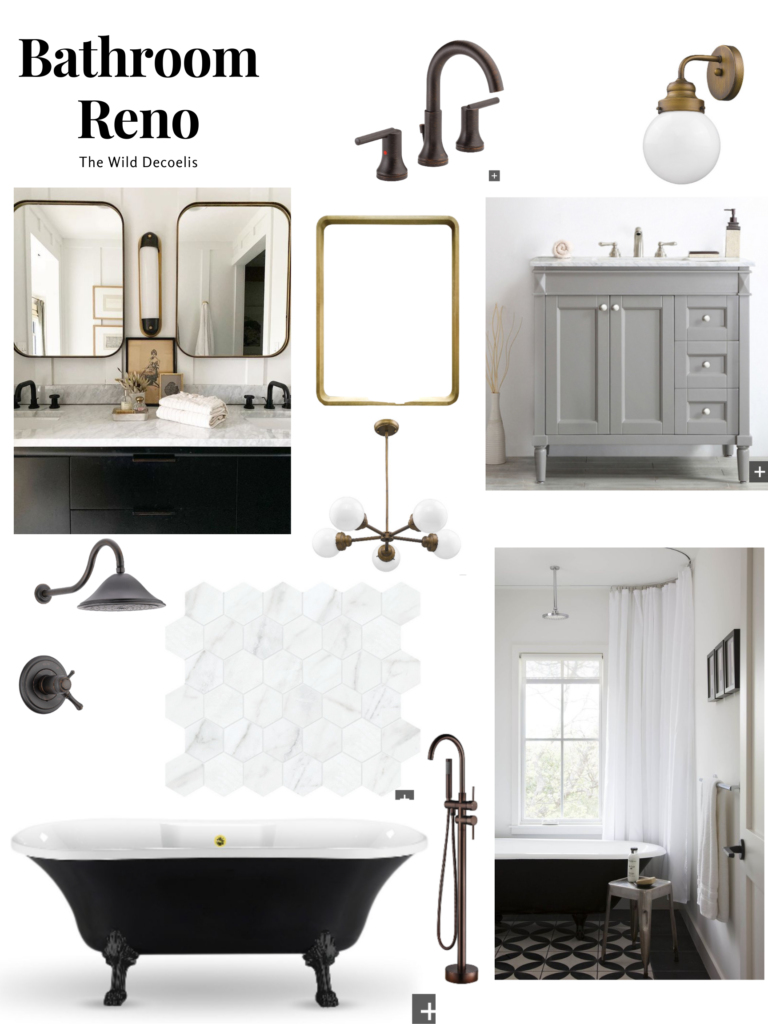 GUYS!!!!!!! I am so stinking excited to be writing this blog post. As of today, we start demolition to our one and only full bathroom. We are ripping everything down to the studs, moving plumbing and starting brand new. Its going to be a massive undertaking, one that we have not tackled before. But, through all the DIY's that we have done over the years of our homes, I feel like if we take our time, we can make something absolutely beautiful.
We are happy to have Home Depot on board for this renovation. We have already put an order in on their site for many of the big things as well as the small. We wanted to really focus in with a company that you could all order the same things from and work in a budget that is realistic for many families. Later on during this project we are going to share with you the ordering process of things like the clawfoot tub and they're gorgeous lighting that is only available to order through the website.
In the meantime while we are in limbo with no bath or shower, we will be very thankful to live close to my parents. My childhood bathroom is about get used a lot over the next 4 to 6 weeks. I think that is a very important thing to make sure you have figured out before you take on a project like this, especially with kids.
The main objective for this room as you can see from our Inso board above (made with all the products we are actually using in this Reno) is to create a classic yet lux space for our family to relax in. We currently have a handmade vanity left from the previous owners with no storage, as well as the original cast iron tub from probably around the 40s. We went with a clawfoot tub because it still matches the age of the home and gives the vibes we are wanting.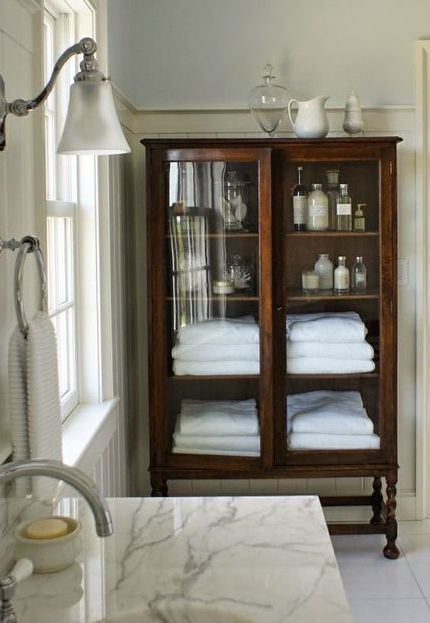 The last thing we are really changing is the floor plan. Currently with the vanity so large, it takes over the entire wall. We have no extra storage besides the shelf for towels. We are really wanting to tie in a antique China cabinet to hold our towels and toiletries. We are hoping with a new floor plan, we will be able to make space to hold a piece like that to really make this room work for a family of five.
Over the six weeks we will be documenting every day the steps we are at and the dilemmas we may come to. If you are as into this project as you have been in our other DIY's make sure you subscribe to us on Instagram so that you stay informed on all the updates and stories along the way.
We've got this, and we can't wait to take you along the journey with us.