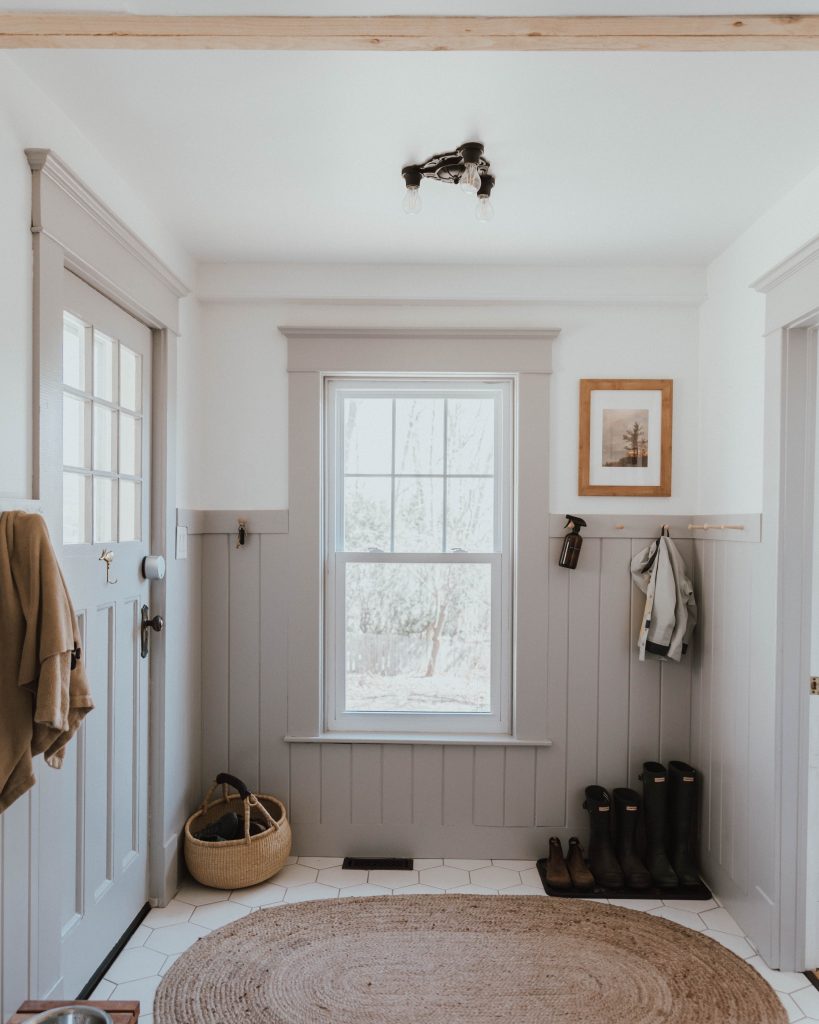 Well, 38 weeks later, I can finally say that our Laundry and Mud room is complete. This definitely was not an episode on HGTV and was a complete labour of love. But, it also shows you the realistic timeline it takes to do a major renovation while budgeting it out over time.
We started with a tiny purple mudroom that our entire family couldn't fit into at the same time. On top of that, a large family room addition that was an awkward layout and always just full of the kids junk and unorganized. So, combining the two, we were able to make a comfortable family space to crash and play in, as well as a main level laundry (laundry was previously in our cinderblock basement) and mud room to keep us clean and the rest of our home mud free.
As you saw in our previous Blog, the cabinets and flooring had been put in, and we had bought and installed a new Washer and dryer. We were saving for phase two, which would take our laundry from somewhat modern to traditional like the rest of our 1917 Craftsman home is. The perfect way to do that, would be to add slatted wainscotting and shaker pegs to the entire surrounding, painted a monochrome grey to match the custom cabinets we are so happy we had invested in.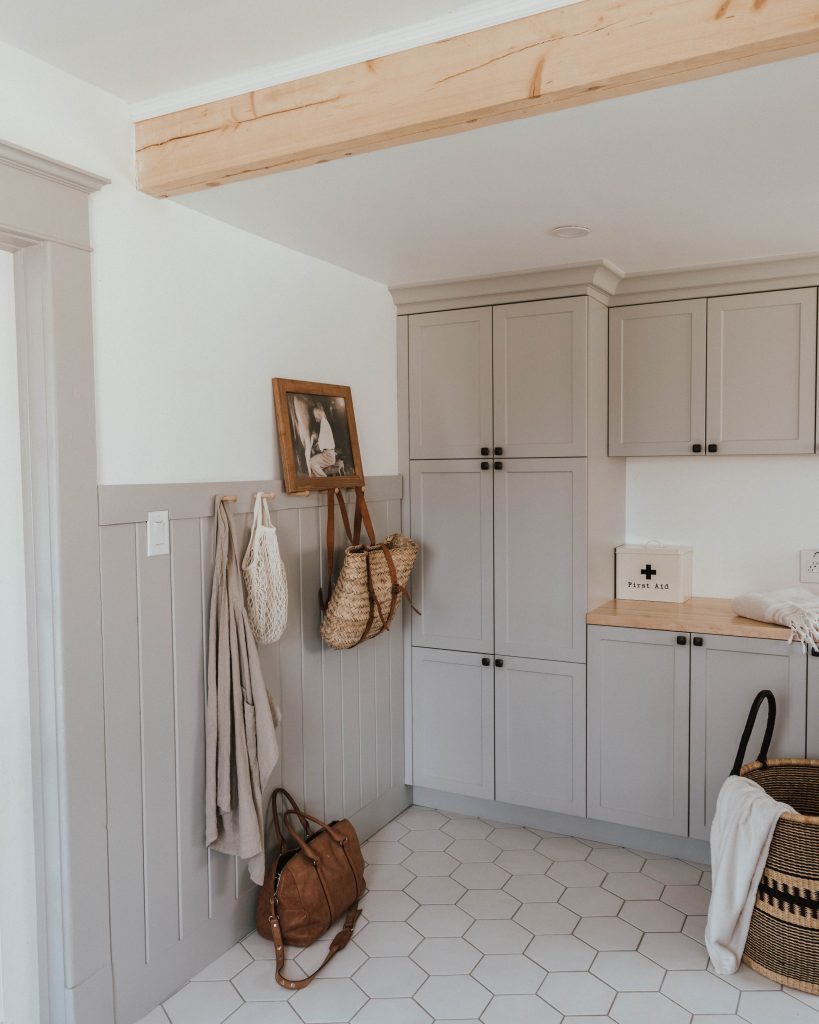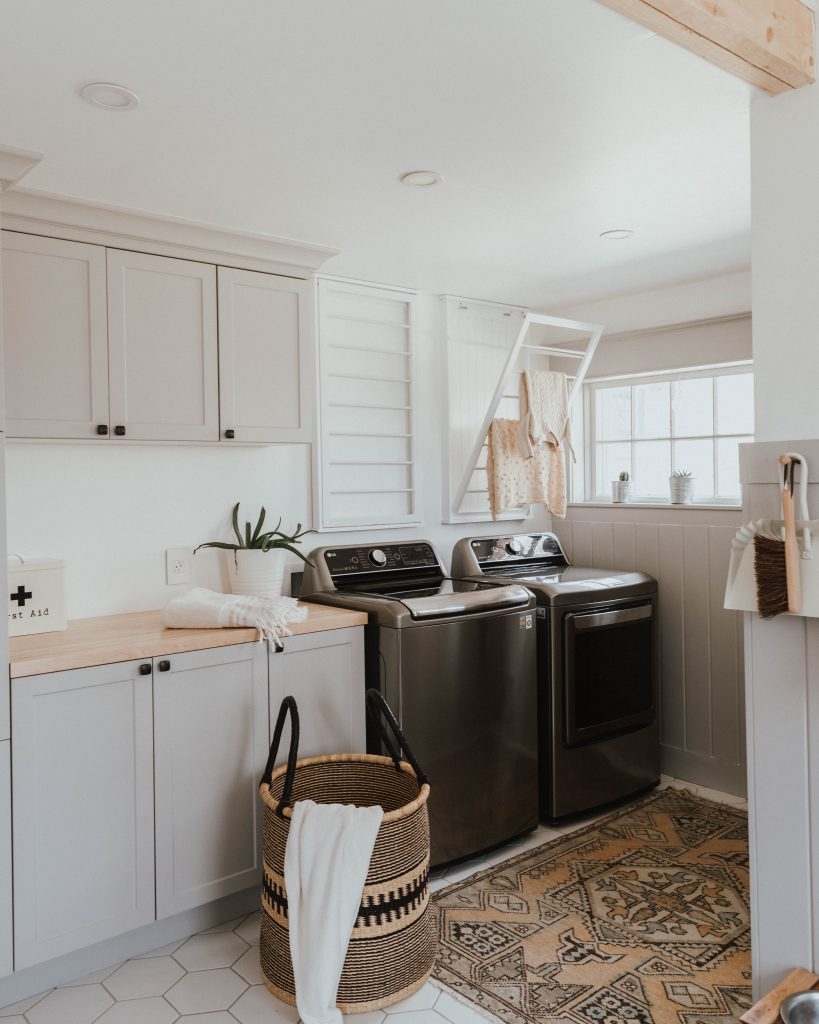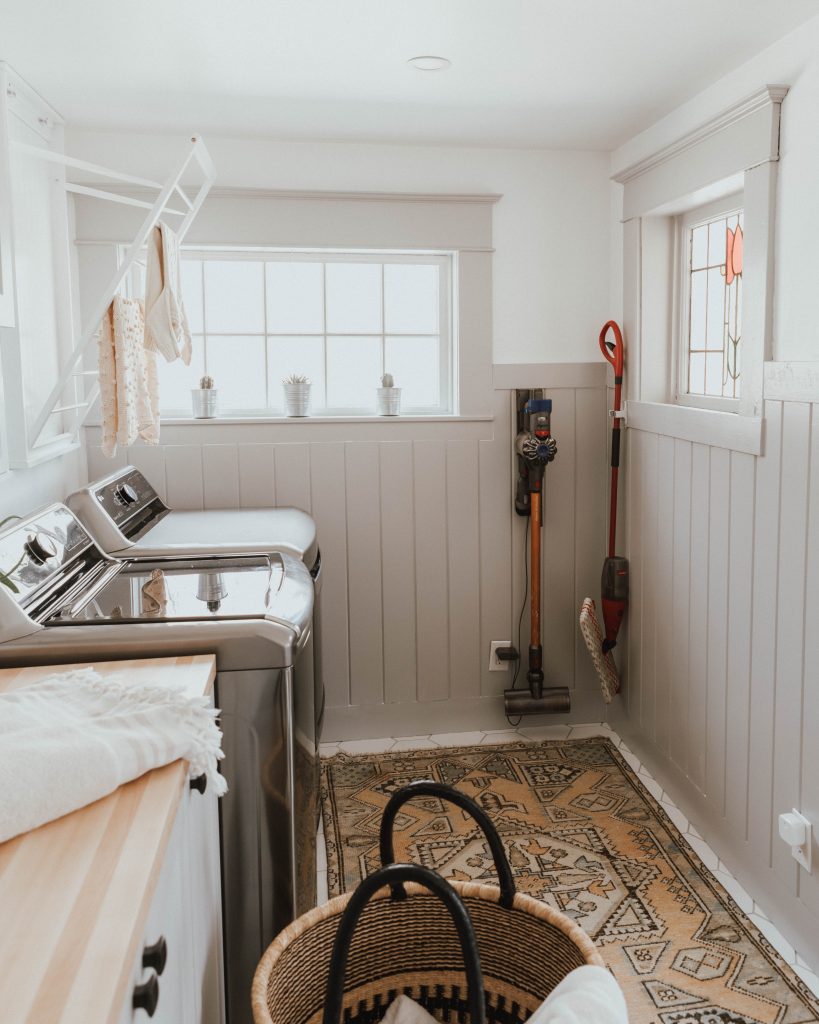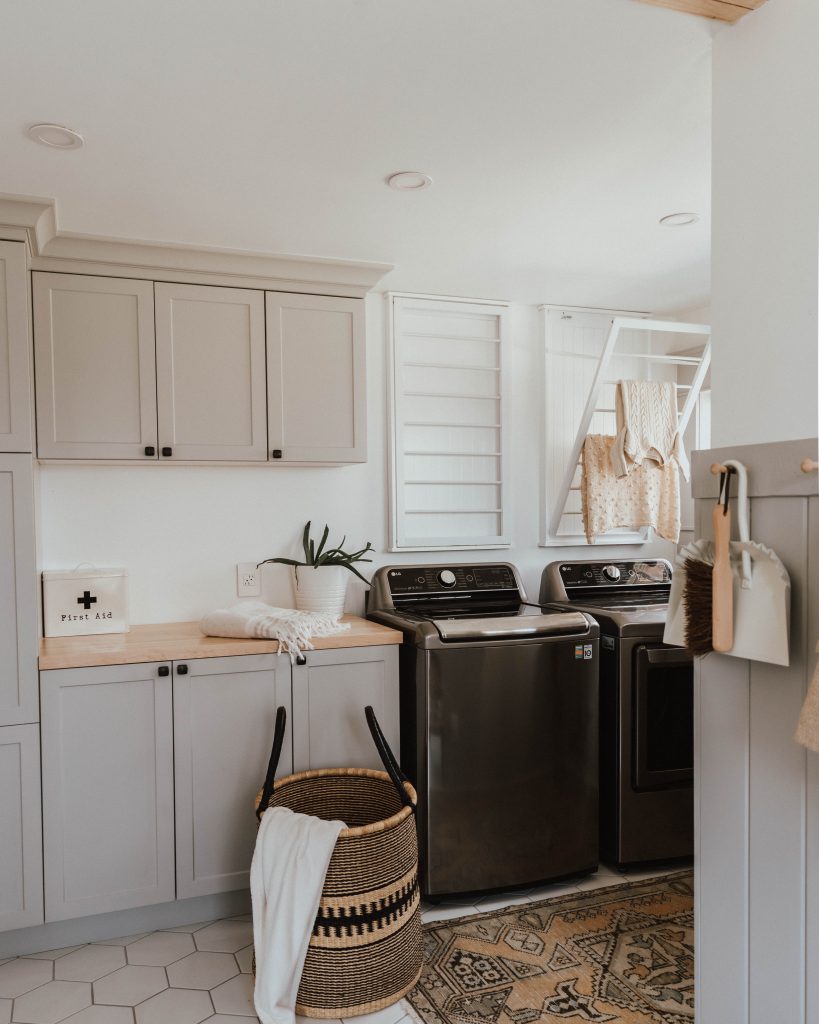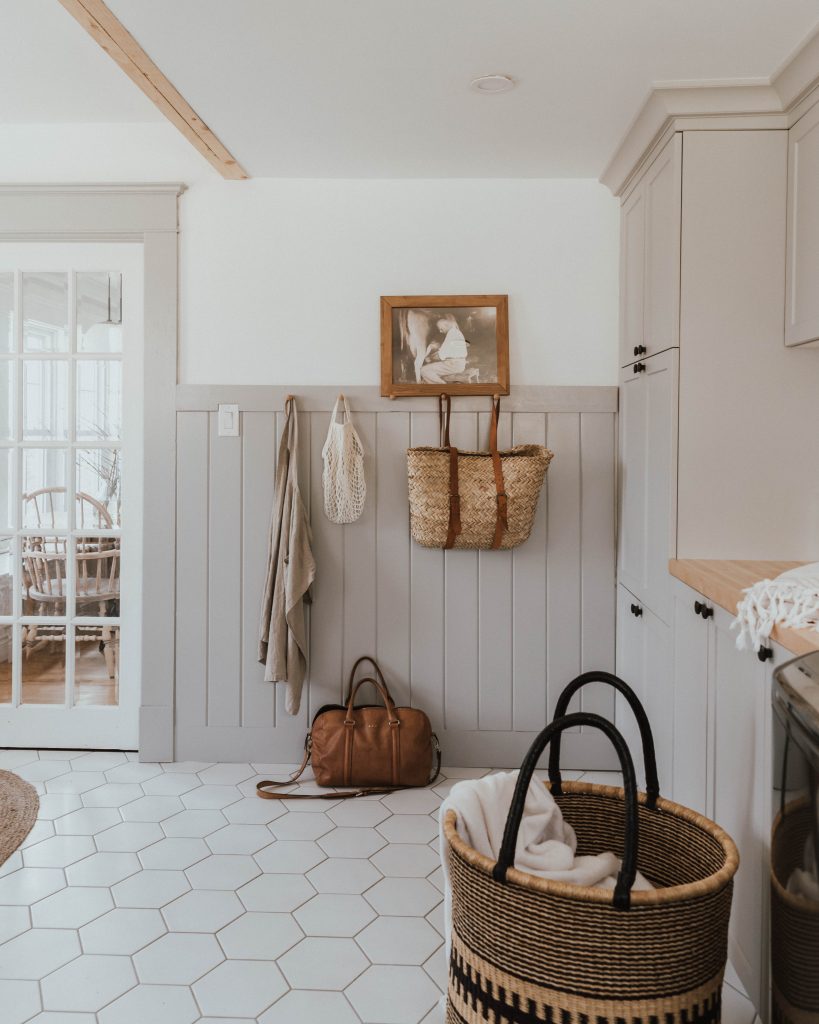 We paid about $700 for everything we needed to DIY the walls. this included all of the wood, the nails, paint, caulking, screw in pegs, etc. And for that price it was 100% worth the wait. What do you think of the space?
Head to this blog for all the links to everything that you see!