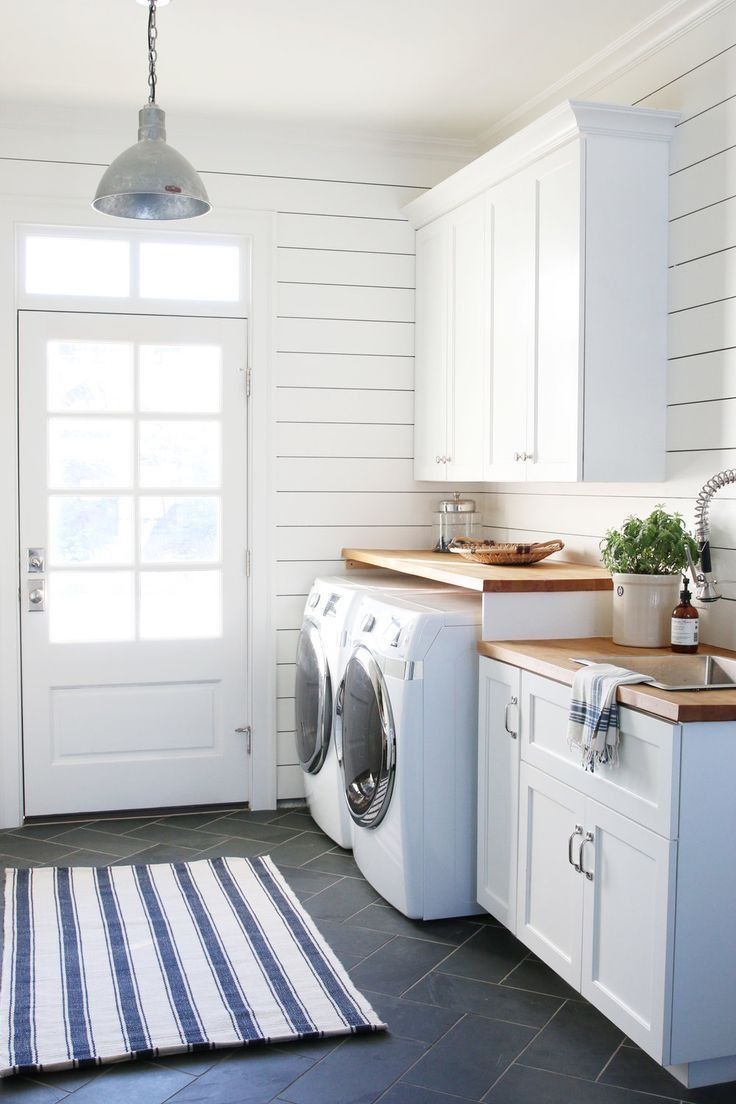 When we first walked through our home back last June, our first reaction was, where on earth are we going to move the laundry so that its out of our century old dingy basement. We went through thinking about doing a stackable in our downstairs powder room or in our mudroom, adding an addition onto the mudroom, and many more. Nothing really seemed right or would work in our budget if it did.
Once we lived in the space for over a month, we realized that our Family room which shares a wall with our mud room was large enough to lose a bit of space in exchange for the mud room to be expanded into the Family room with the moving of a wall. This would create an L shaped Laundry and mudroom full of light and with the back door leading to our clothes line and Vegetable garden. It's actually the perfect space.
Yes, our family room will suffer a bit, but as the kids grow, the toys lessen, and realistically when that day comes in the near future, their toys can go in their rooms and we just need to create a space for relaxing during movie night or with their friends. If that means just a couch and a TV ( don't worry, It won't be that small) Im ok with trading that for a main floor laundry/mud room and extra storage.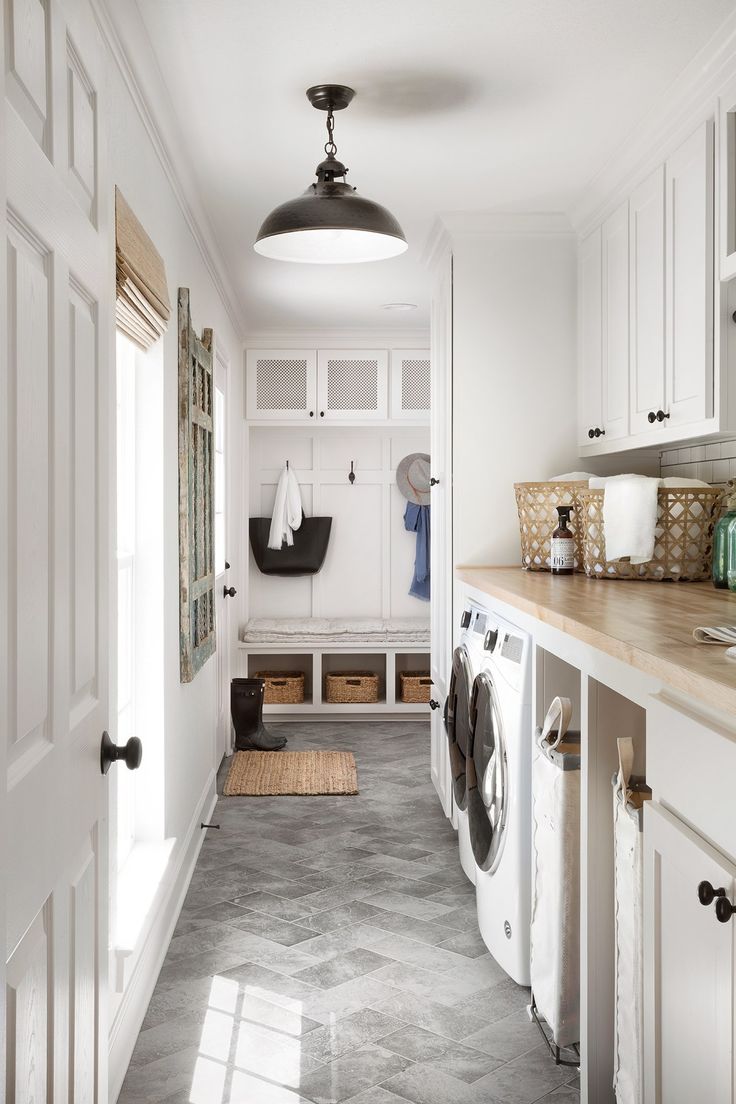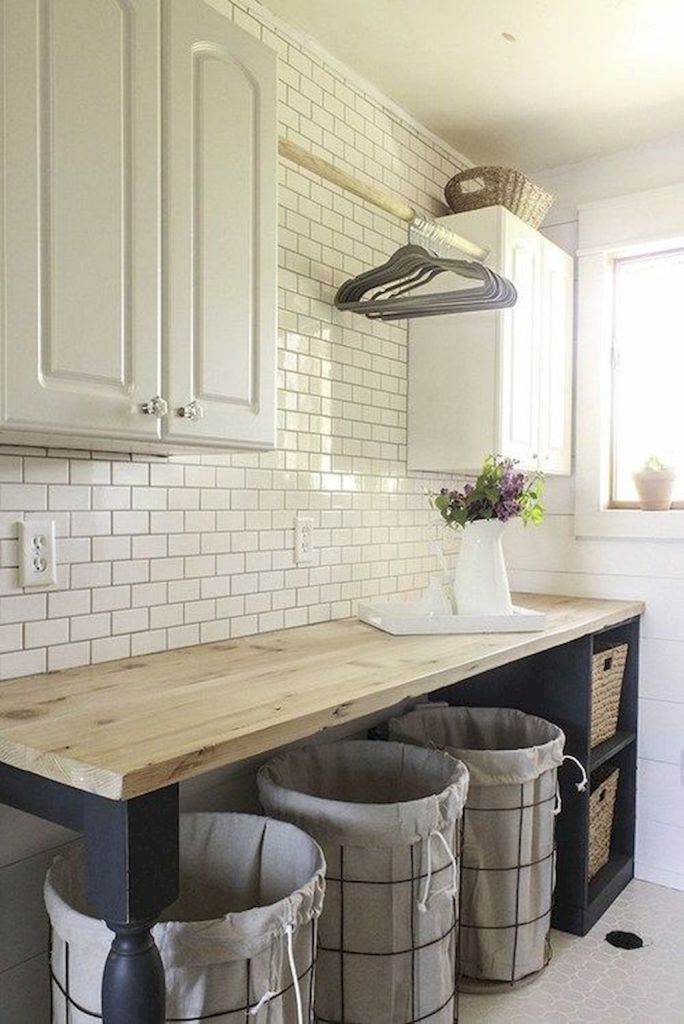 So what is the look we are going for? We are needing to do this on a tight budget as we also have to replace our roof this Spring. Ideally, we will continue the shiplap of the kitchen through to the Laundry room walls. From there, we will add an efficient washer and dryer set, and surround it with cabinets and countertops for folding and storing. Those cabinets will also flow right into a large armoire or built in closet to hold all of our outer gear and shoes.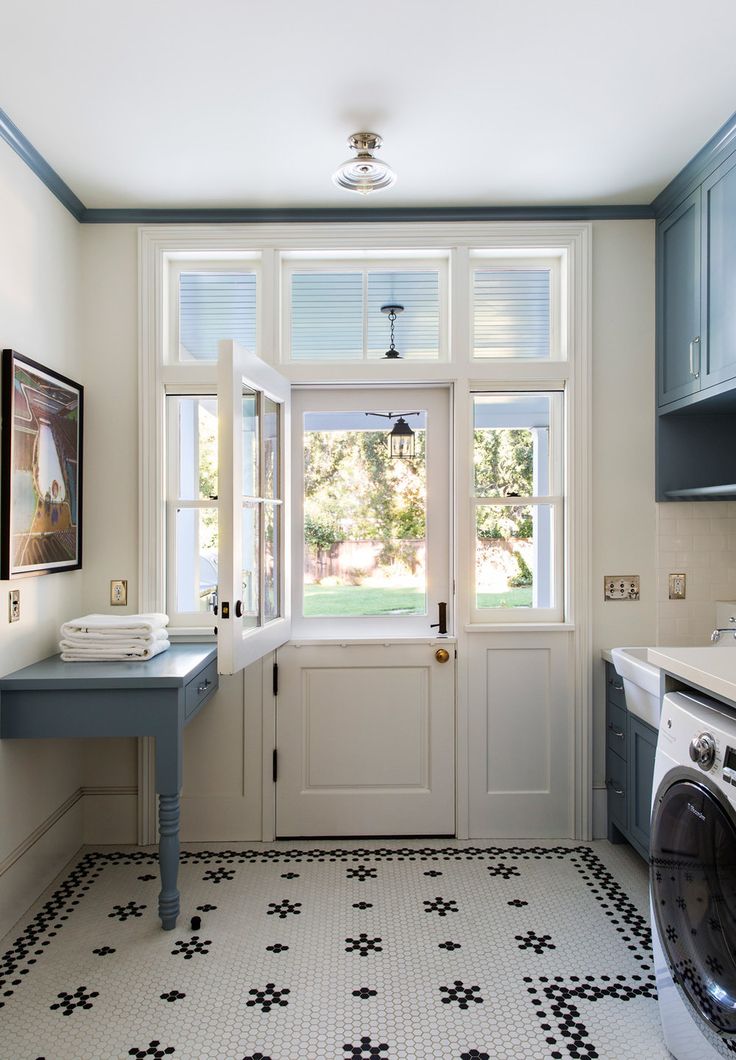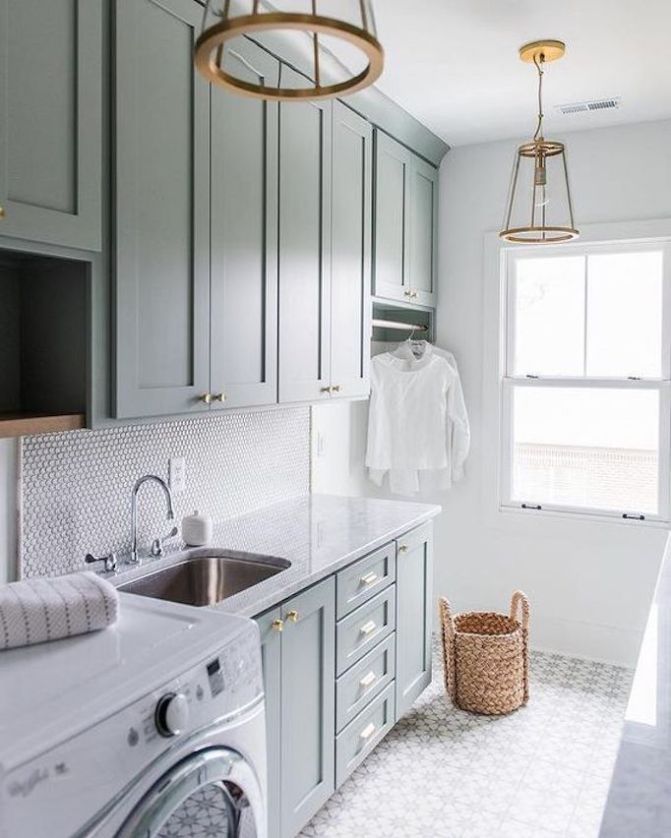 When it comes to flooring, we love the classic farm house look of a larger penny tile with a pattern, but with the probability of Rob having to lay the floors himself to stay on budget, we may go for a statement patterned tile in a light grey to keep the room light and airy.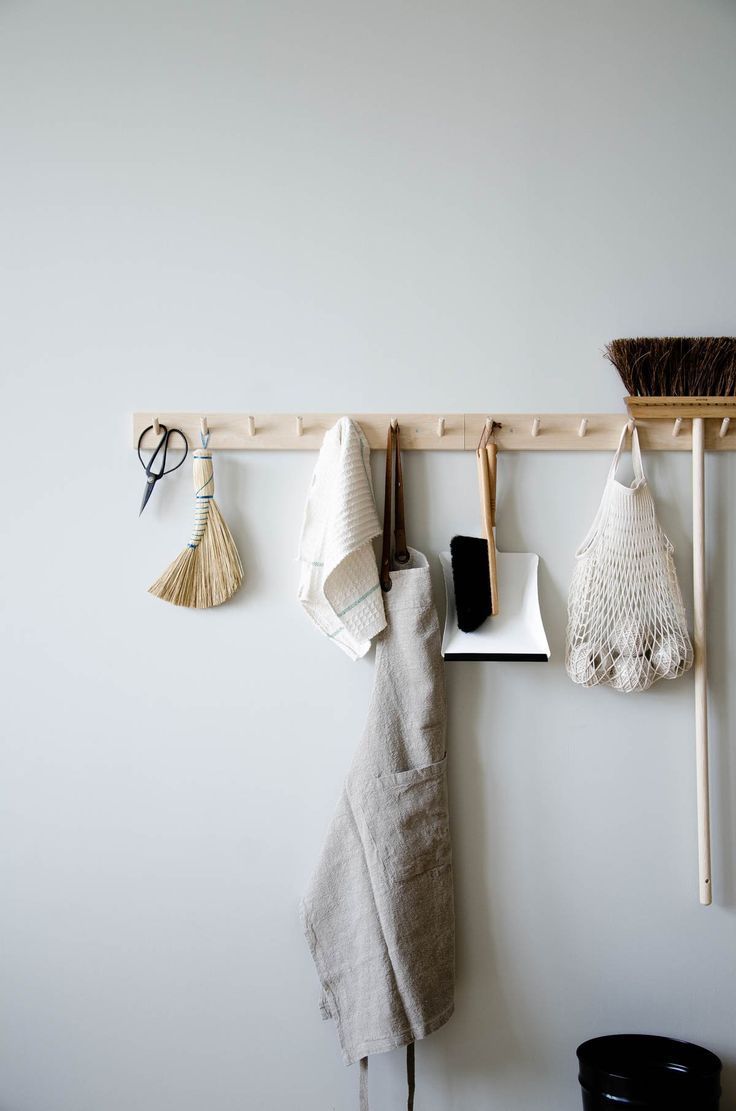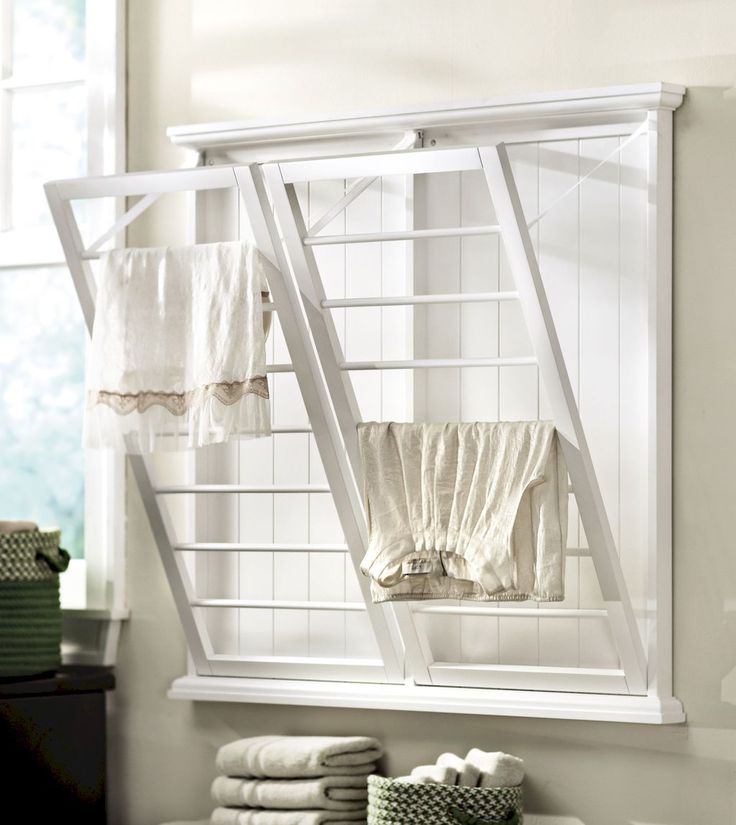 As of the finishing touches to the room. we want classic farmhouse items that still suit the overall feel of the home. This will include a peg system opposite to the washer/dryer wall for our family coats. That way they will be tucked away from the front door but also easy for the kids to access on their own. We also are high hangers of laundry. With Rob needing every cm of length in his shirts due to his height, we need to hang everything. Plus, did you know that the dryer uses THE MOST energy in the house. It's like 40% of your power usage each month. Because of that, we are loving the idea of not having all upper cabinets, but instead, creating wall units like above to pull down when needed. That way we can get that god awful drying rack out of our bedroom as well.
Our game plan is to begin the structural part of this project at the beginning of March and be fully finished by the time the baby gets here. Wish us luck!