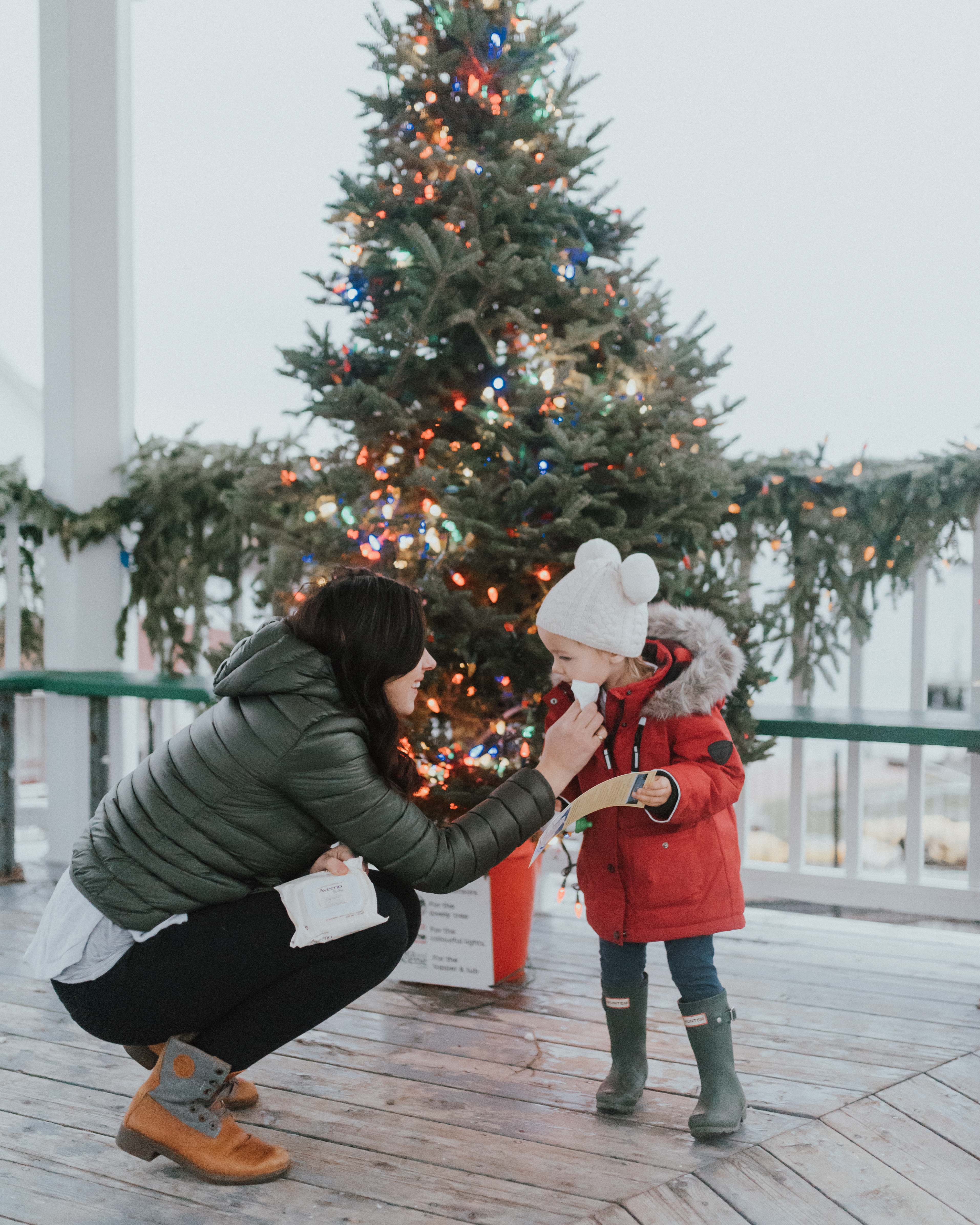 Thank You Aveeno for supporting our family by sponsoring this post.
Kids are messy. I mean, really messy. And as girly as Poppy is, she is probably the messiest of them all. I know she is only two, but Aubrey was so particular about mess and food that we never really had to deal with constantly cleaning him up. He hardly made a mess when eating and rarely had more than a few crumbs on his face. He still is like that now at five years old.
Poppy, on the other hand, has her face and hands washed every time she touches ANYTHING. I actually don't even know how she gets so sticky so often as we try to have the house pretty clean most of the time. But, alas, each day, mystery sticky hands show up to the party.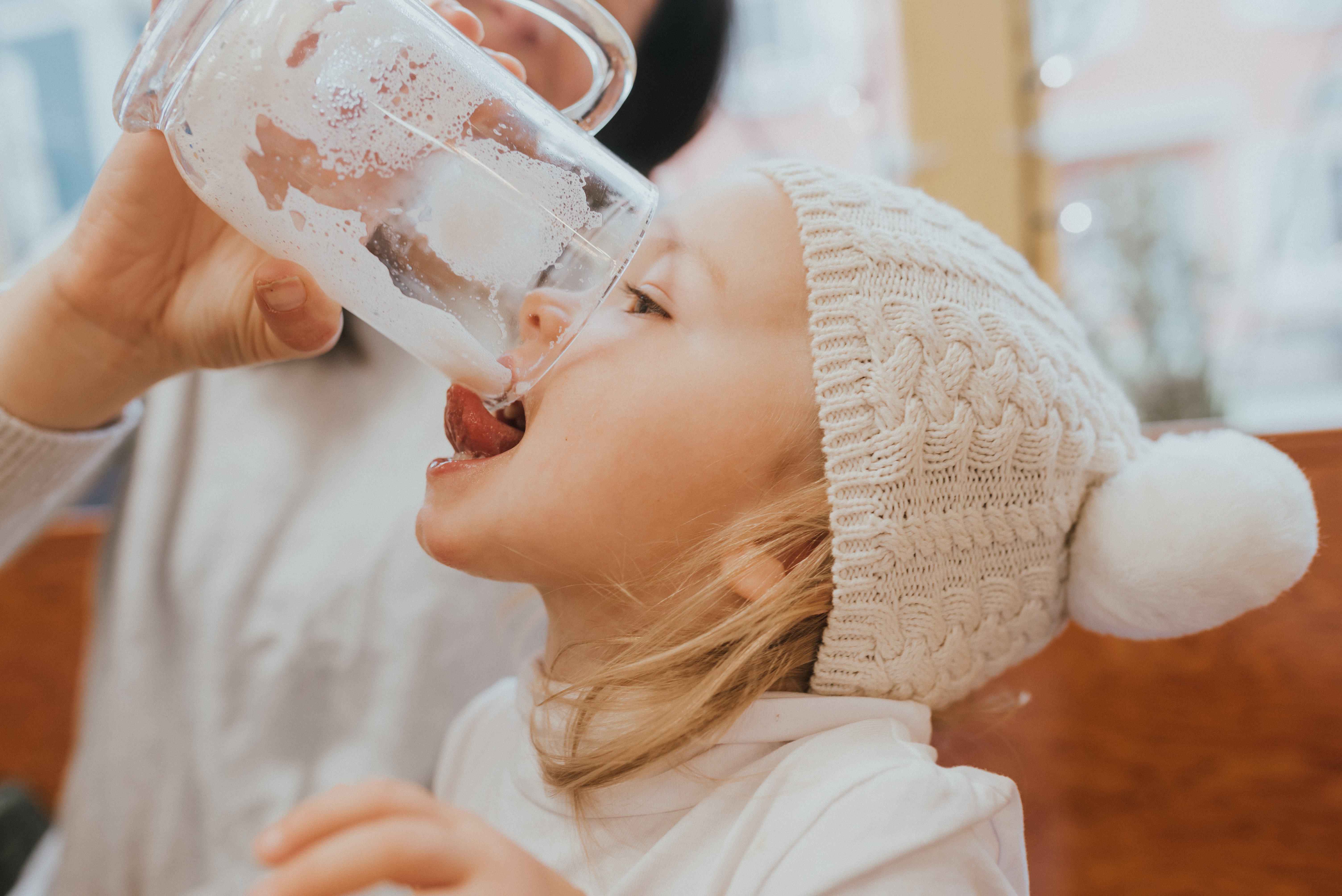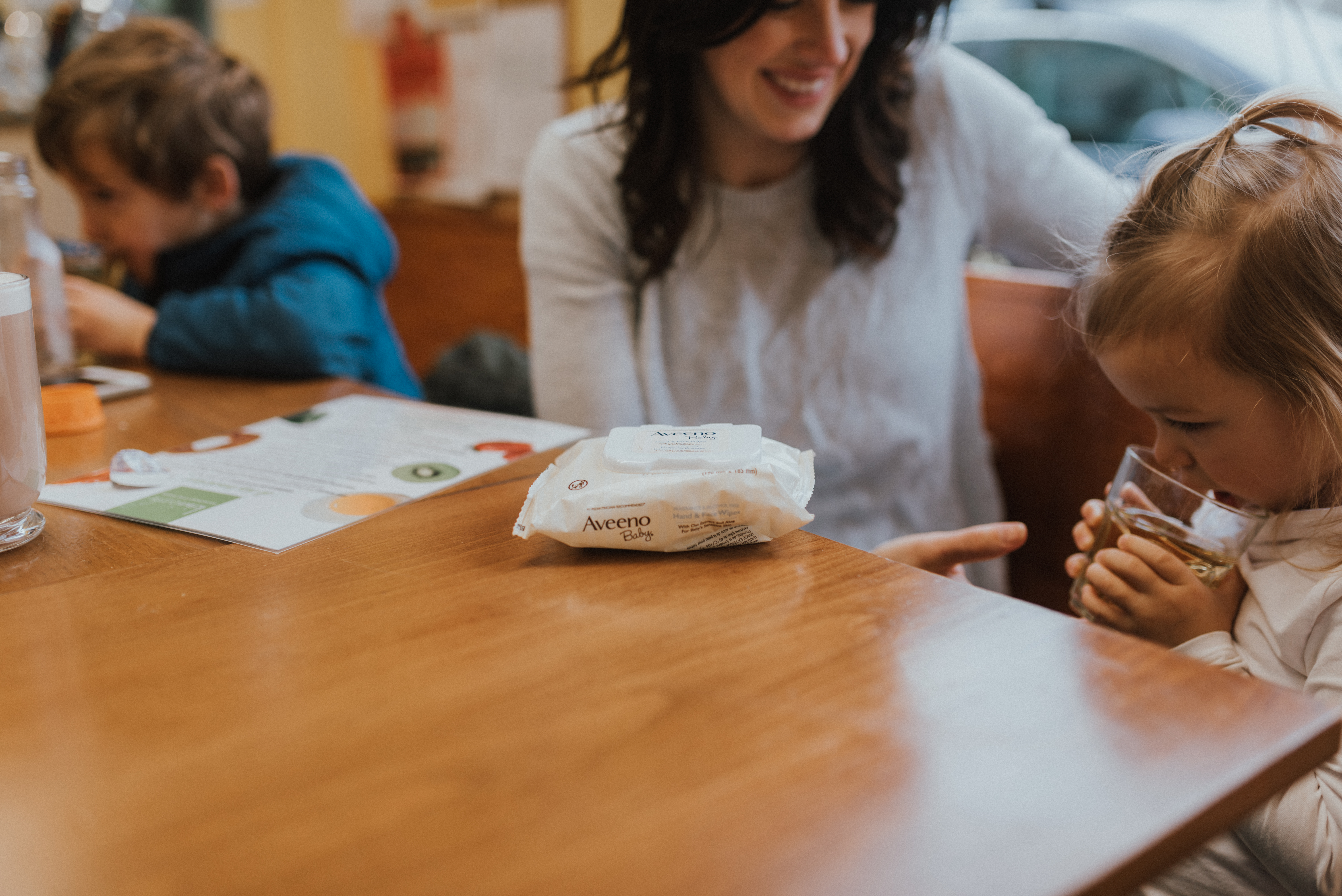 Unfortunately, Poppy also inherited my sensitive skin. With many holiday festivities happening, we like to bring the kids to participate in them. Like most of you mamas I'm sure, I have been bringing my baby wipes with me in my purse to keep the kids clean while we have fun doing all the Christmas activities. But Poppy's poor skin started acting up. With chapped, red cheeks and pimple-like bumps becoming more and more frequent, we searched for answers.
We hit google, which we never like to do, but this time it was super helpful. Turns out most baby wipe brands aren't made for the sensitive skin on a baby's face. Chapped cheeks and pimples are a huge sign of that. As we were going through all of this, stocking up on face cloths and trying to always remember to bring a damp one in my purse (ps. never remembered), Aveeno launched a new baby product called Hand & Face Wipes made especially for sensitive skin. It was actually kind of serendipitous. We grabbed a pack to try out because, at this point, we wanted to try anything.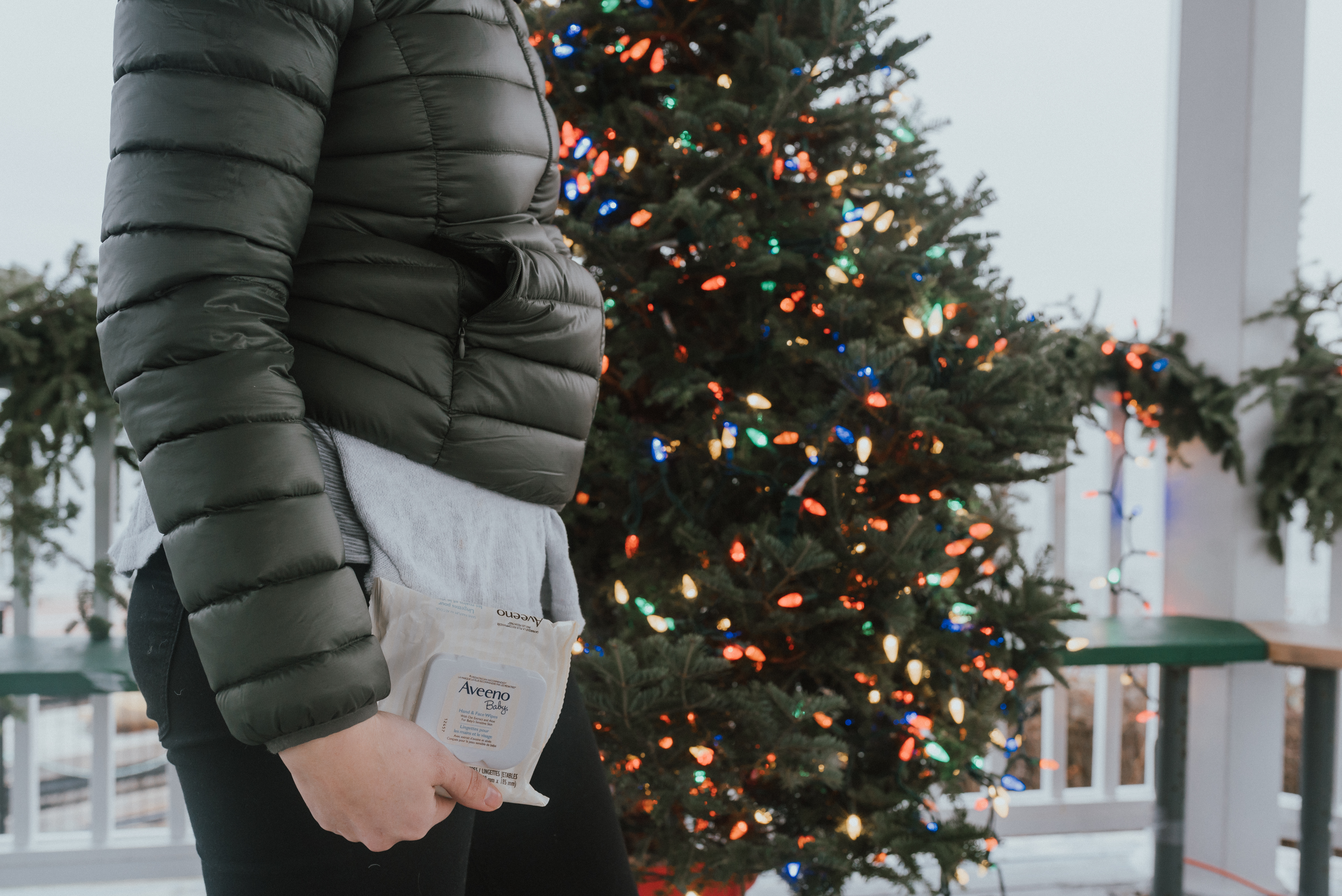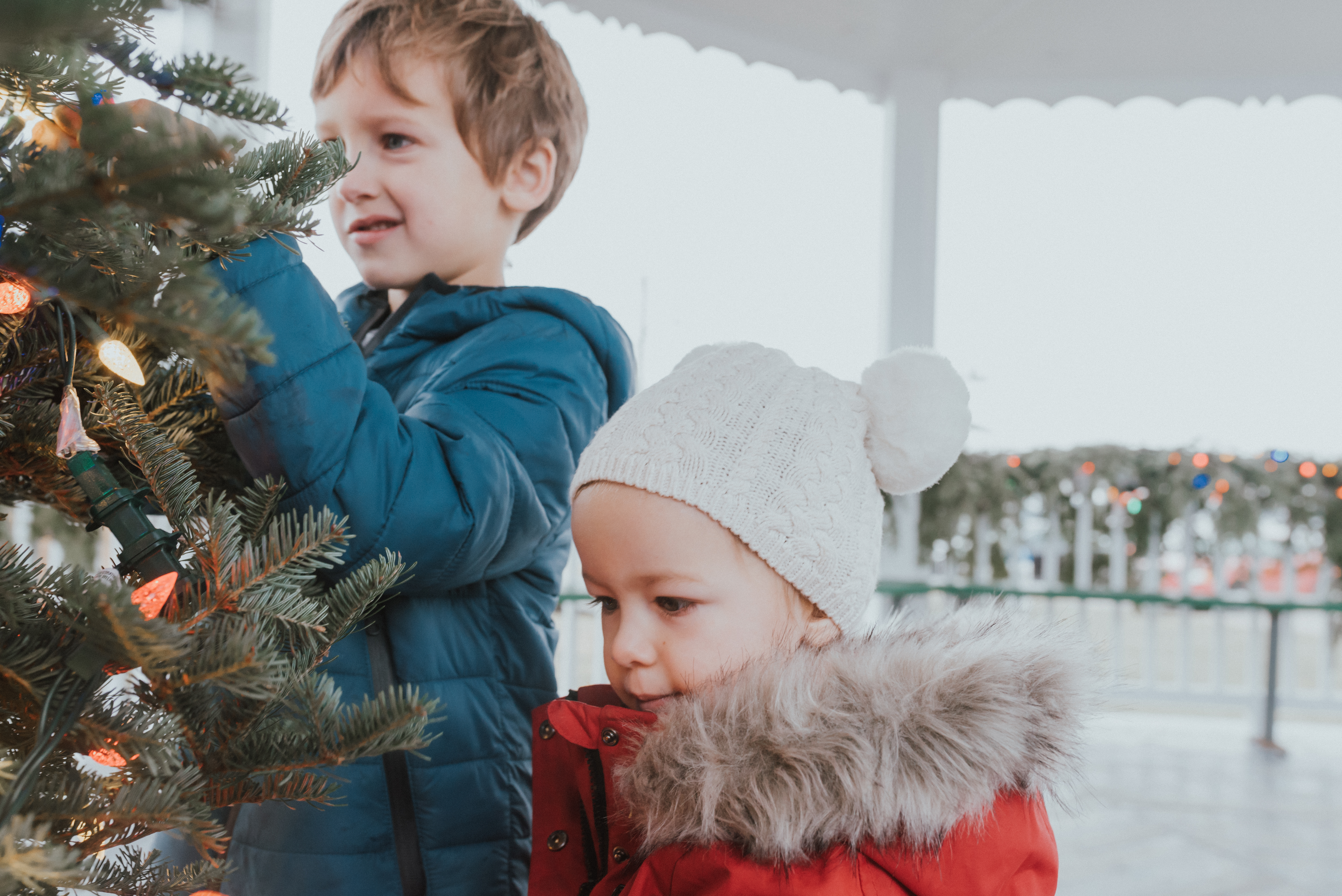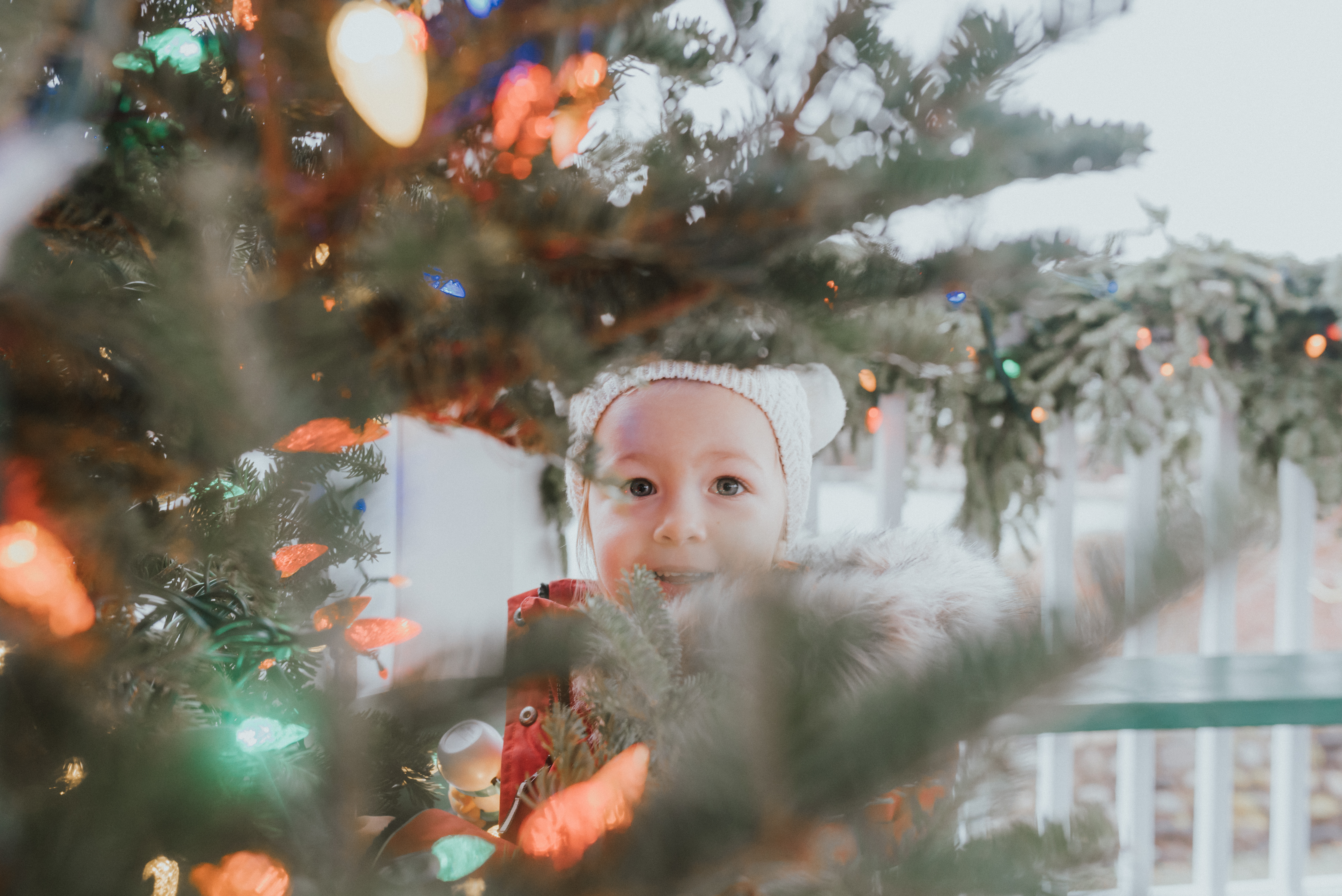 With ingredients like Oat Extract and Aloe, we knew they would be better than what we were using. The thick wipes are unscented and have the perfect amount of dampness to them, helping with even the stickiest of baby fingers. After using them on Poppy's face and hands while we've been out and about, her skin has been looking smooth and healthy.  You can tell they help leave her skin not only clean but moisturized, which is all a mama wants.
We have now stocked up, keeping a package in my purse, as well as in the cars. That way we won't ever be without them in any 'sticky situations.' See what I did there 😉
What do you use to clean your little ones' hands and faces while you're out? If the answer is baby wipes, I would go grab a package of these and see if you fall in love. I'm sure you will ;).