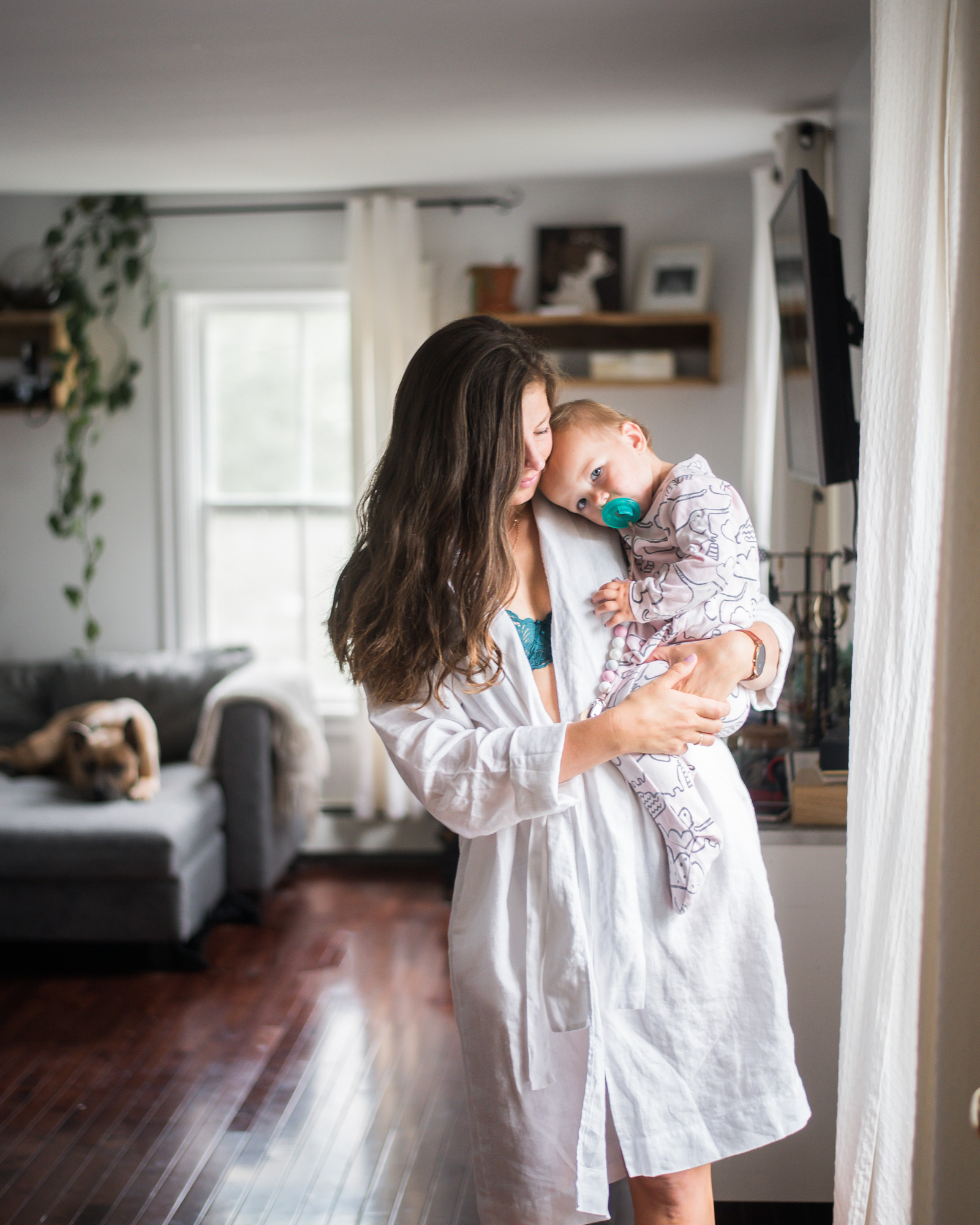 When I started blogging, I focused a lot on fashion and clothing. With that, brought so many questions about what bra was I wearing with each outfit. As a woman, bras are like jeans. They are super hard to shop for because each woman's breast are different and are constantly changing (trust me on that one). I have been extremely large breasted, wearing a 32F until I became pregnant with Aubrey. I now am a petite 32C after breastfeeding two babies and am happy with it. But, because I have been on both sides, I feel like I have a good grasp on exactly what EVERY woman needs in their closet.
The T-Shirt Bra
Ok, so this bra is a must and one all women need no matter your size and it's the one bra you should really throw some money down on. My t-Shirt bra is the go-to bra for every day. What I would recommend is buying it in a nude so that you can wear it with every colour and wash once a week after wearing for a few days. My personal one that I wear is HERE. I hate modded cups and padding as I think that the natural breast shape is way more flattering on a body (hence, this list not having a pushup). With that said, I prefer a thinly lined cup to my T-shirt bra. THIS one as well as THIS one are great also.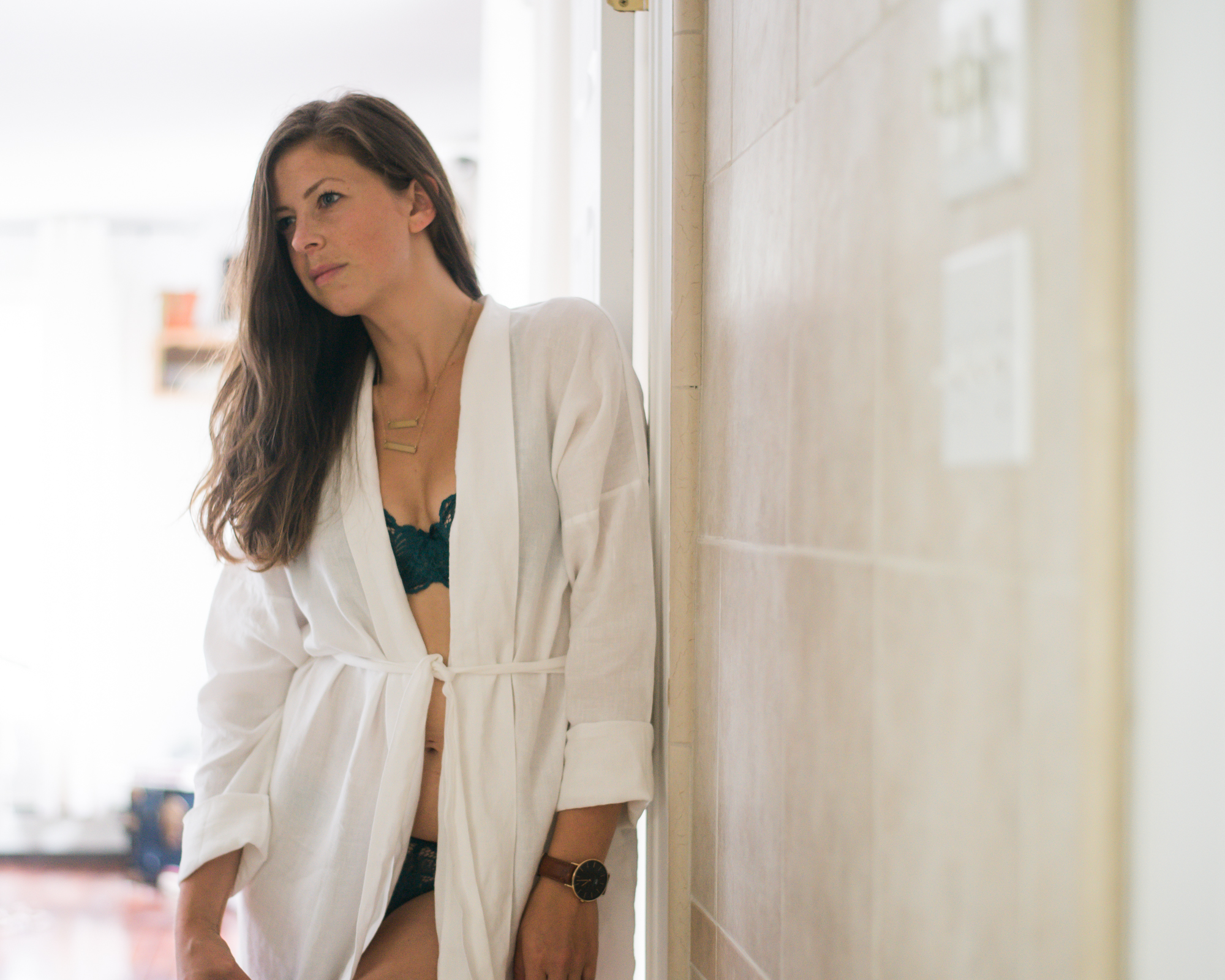 The Unlined
Like I had said above, The natural shape of your breast is so pretty that you should opt for unlined whenever you can. I really love lace details and wear THIS bra a lot. Again, nude colour is a great option for this bra. or grab a black and go uber sexy with it like THIS one.

The Bralette
The lacier the better. In the winter, I opt for a bralette over a traditional underwire any time that I am wearing a sweater. Not only does it give you a boost of confidence because, I mean, bralettes are uber sexy, but it also allows you to be more comfortable under the winter layers. THIS one, THIS, and THIS are all my faves.
The Stick-on
Ok, so this is the only bra limited to a D cup and below. With all of the thin strapped and backless shirts and dresses right now, I swear by THIS one and wear it literally at least once a week. Everyone is raving about THIS one as well.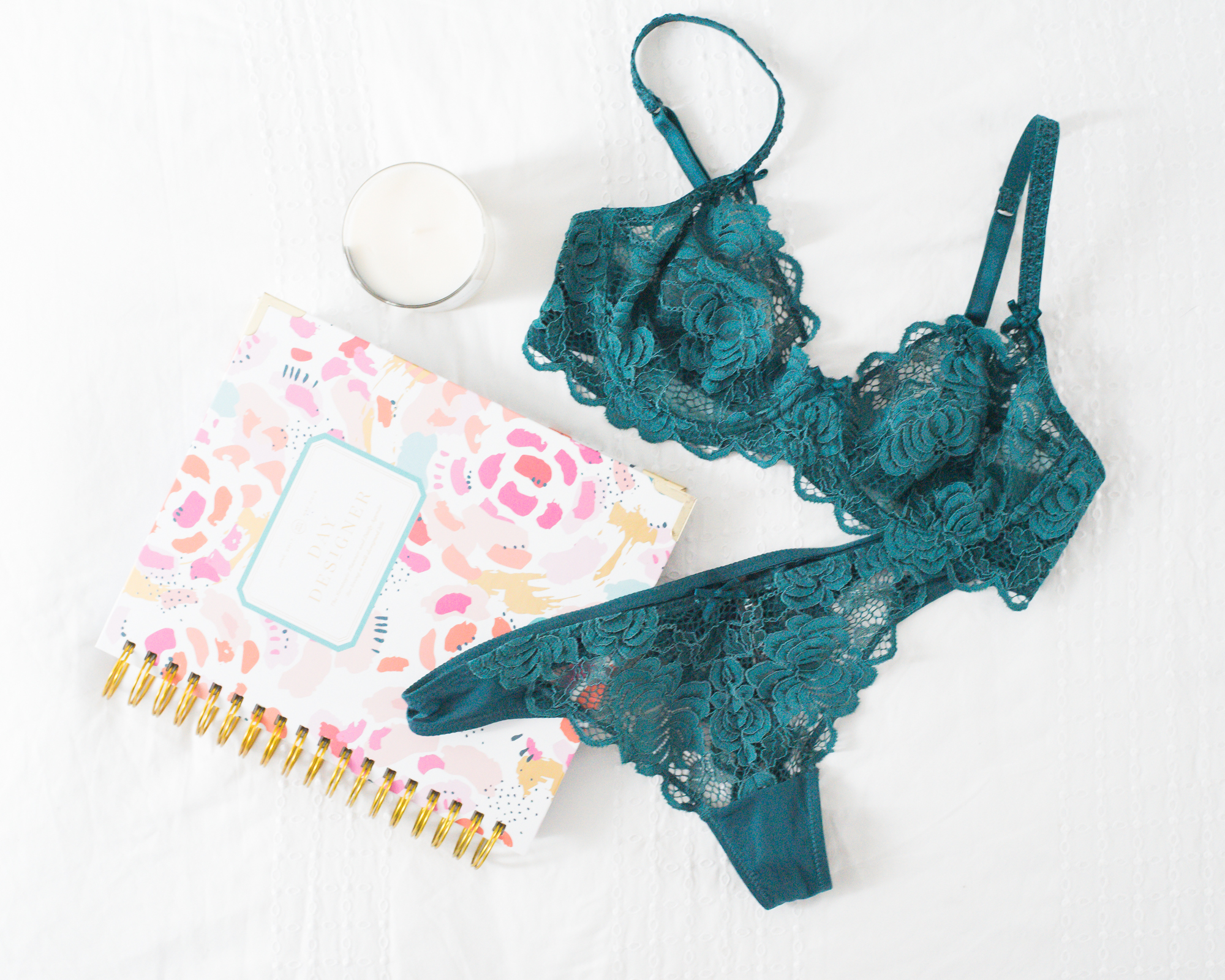 The Strapless
Ok. This is probably the hardest bra to find. a great strapless is kinds like a great friend, you've got to try on a few before you find one that does fall off. I love THIS one and it says up really well. My Good friend owns THIS and recommends it to everyone because she even has breastfed with it.
One thing that my mom and sister always told me is to invest in the matching underwear. If you know you will be wearing it a lot, purchase a few underwear to match. Having a matching set is such a huge confidence booster. Even though you may be the only one who knows it's there, it's the fact that it's there and that you are sexy under your layers that gets you.
Hope this helps ladies! Are there any go-to places for you to shop for Bras?