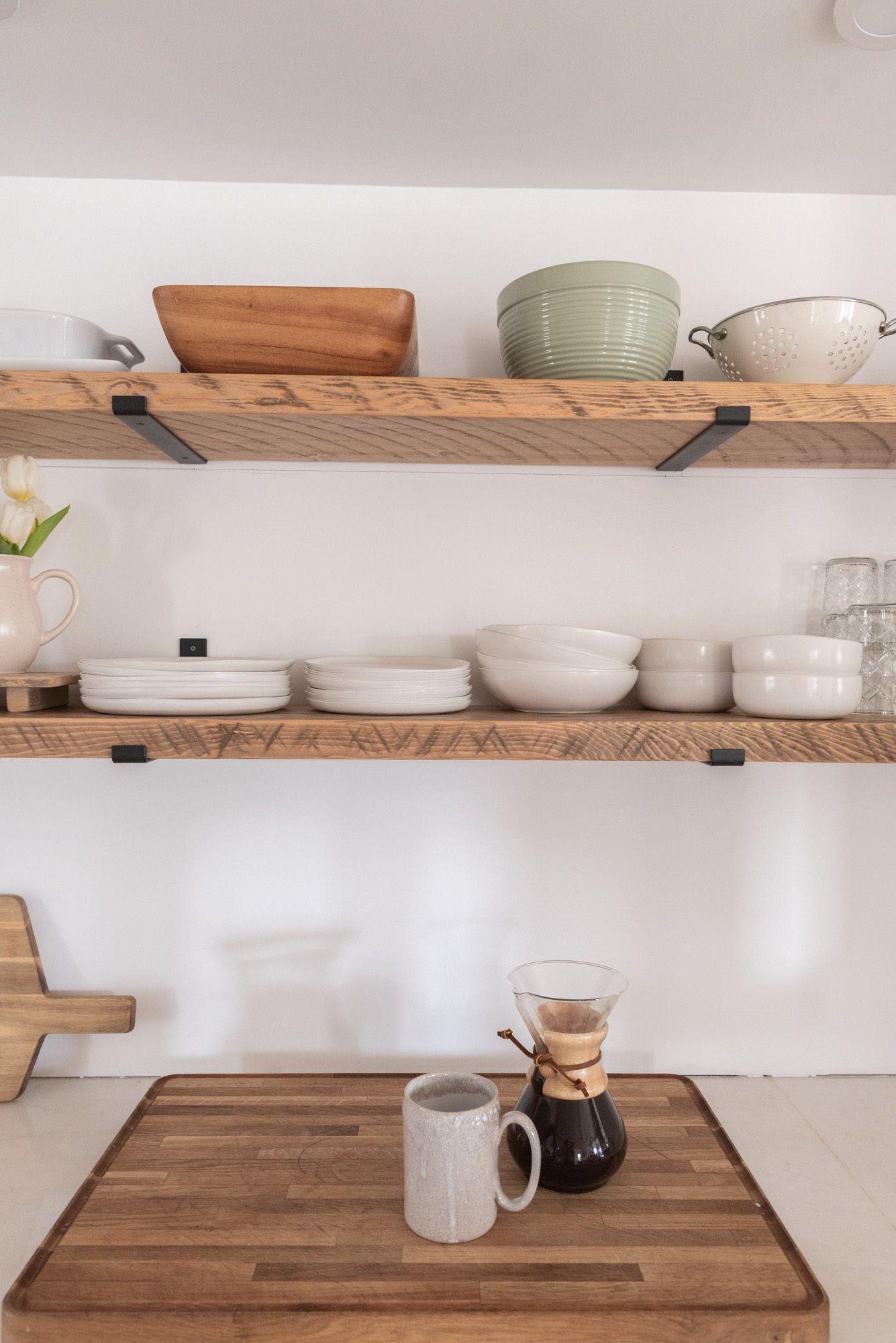 You guys!!!!! The kitchen shelves are up!
Now, if you've been reading the latest blog posts you know that this is just a temporary fix until our tile comes in, but the shelves are definitely finished and will be used in the same place as soon as we tile this entire space. But how stinking good does that look?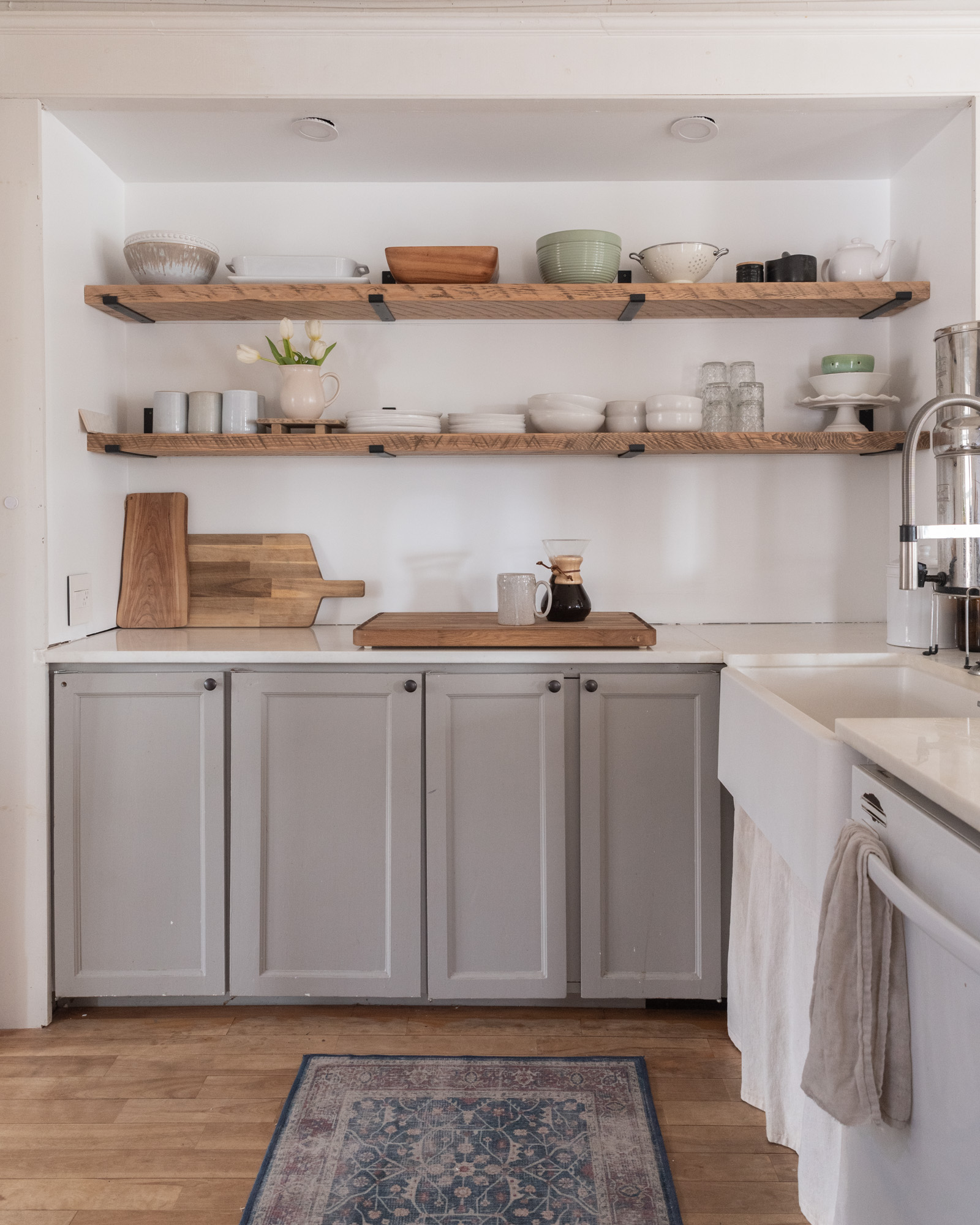 We will definitely do a full blog post about how we got the shelves looking this way but honestly, they just started off as rough unfinished 12x 2 inch wide 8 feet long boards sitting outside frozen at a sawmill in Annapolis Valley. We wanted to get them from there because we loved the idea of the saw marks still in the boards. When you purchase a similar board from a place like Home Depot or Kent, they've been put through a planer which removes any marks a saw makes when they take it out of the log.
It's funny because we did a poll on our Instagram stories and most of you voted to remove all remnants of blade marks on the boards when Rob started sanding them down. But we went against all of your recommendations and kept them. I'm so happy that we did because it gives the space so much texture and will look amazing Against the handmade tile.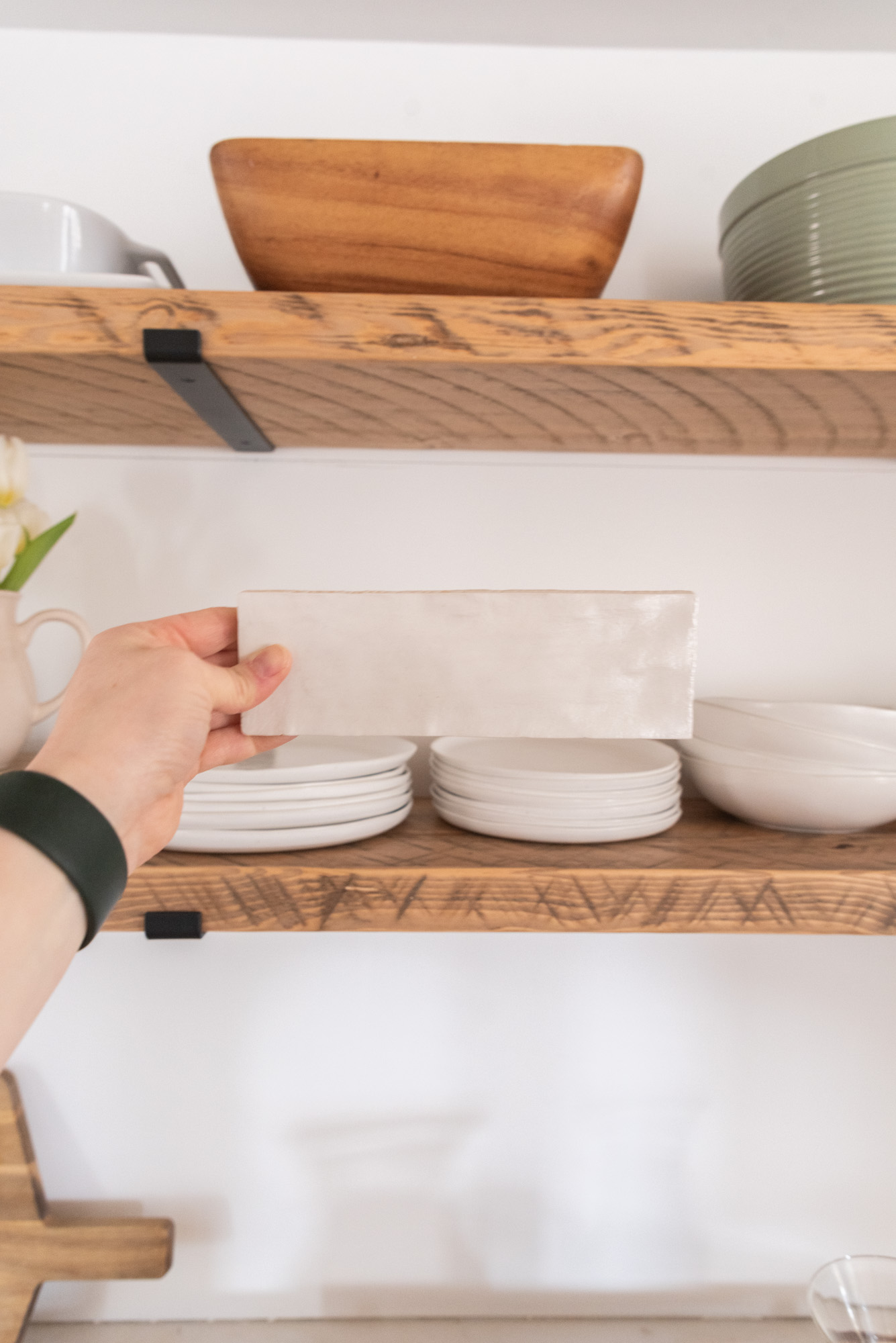 One thing that we need to grow on us is the brackets. We wanted some thing super minimal but easy to hang and install. We decided that this was the best option and also the cheapest at the time. We definitely love the black being tied into this wall currently but once we have the tile up, we may invest in making them fully floating with a different type of bracket and use these ones in a separate project.
What do you guys think? Did we nail our vision from our original blog post thus far? Obviously we have a lot of work to still do. The next step is taking down the current shiplap on the walls and redoing the walls with vertical shiplap. We also are going to be building a range hood cover That we will be painting the same colour as the cabinets. And last but not least we need to start getting everything together to order our new cabinet fronts that I think will be a huge game changer in the space.
Stay Tuned!