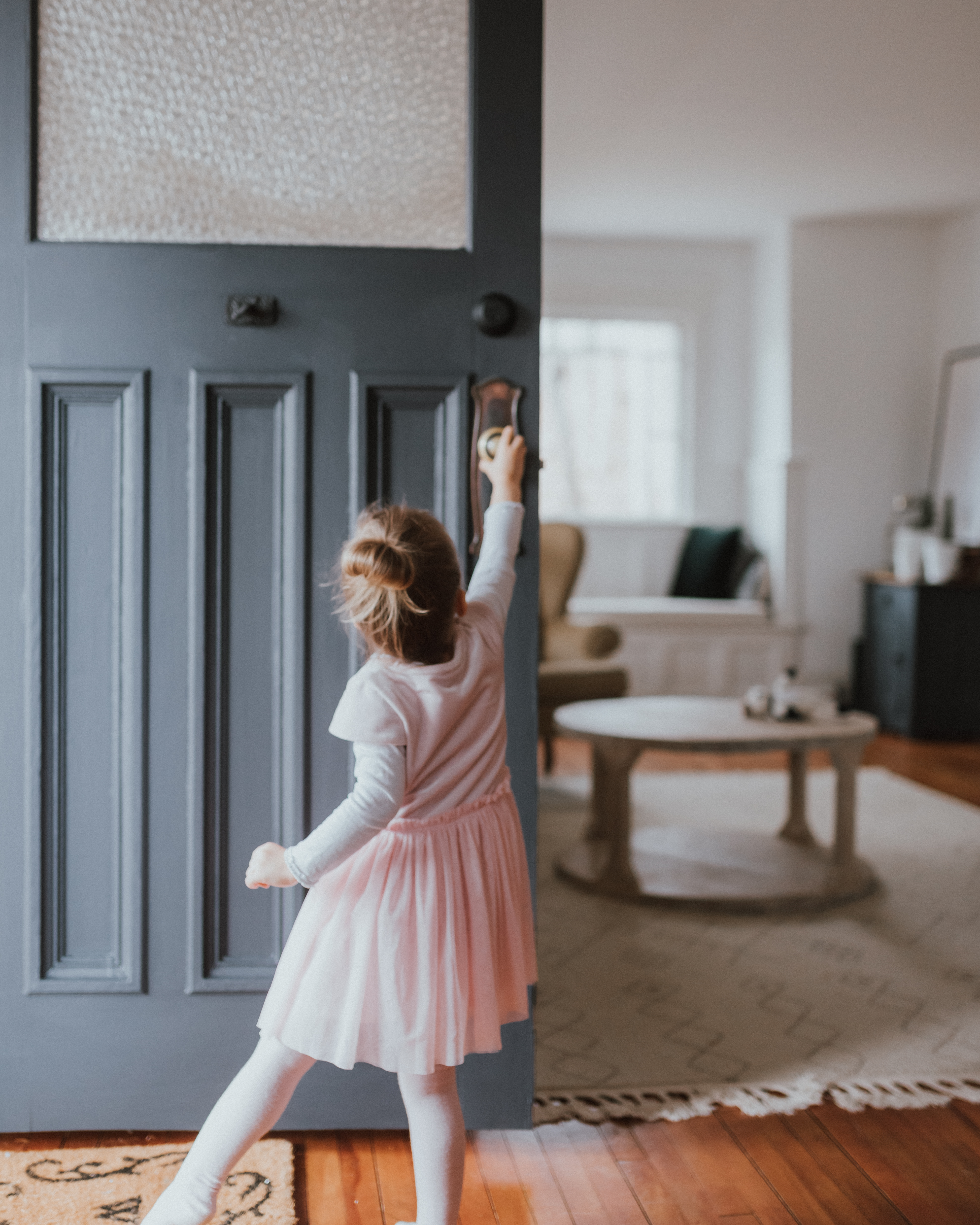 I have been living on my own since I graduated high school, from Toronto to London, Eng. and back to Halifax. I can't tell you how many times I have locked myself out of my apartment. Even when living in Hubbards up until last year with two kids and a husband, we have found ourselves left outside for a grandparent to come to the rescue with their spare key.
We have planned ahead, we have hidden hide a key, we have cut extras and passed them out to the whole family, yet still, someone at some point always is left outside.
Then we bought this house. We knew the plan, the number of keys needed to be cut. One for each grandparent, in case of emergency and for babysitting. One for a hide-a-key just in case one of us locks the other out, and an extra for the visitor or worker who may need access to the house. But, the keys from the previous owners had some weird notch in them that made them uncuttable. In all the years and all the keys we have had and lost, this was a first for us.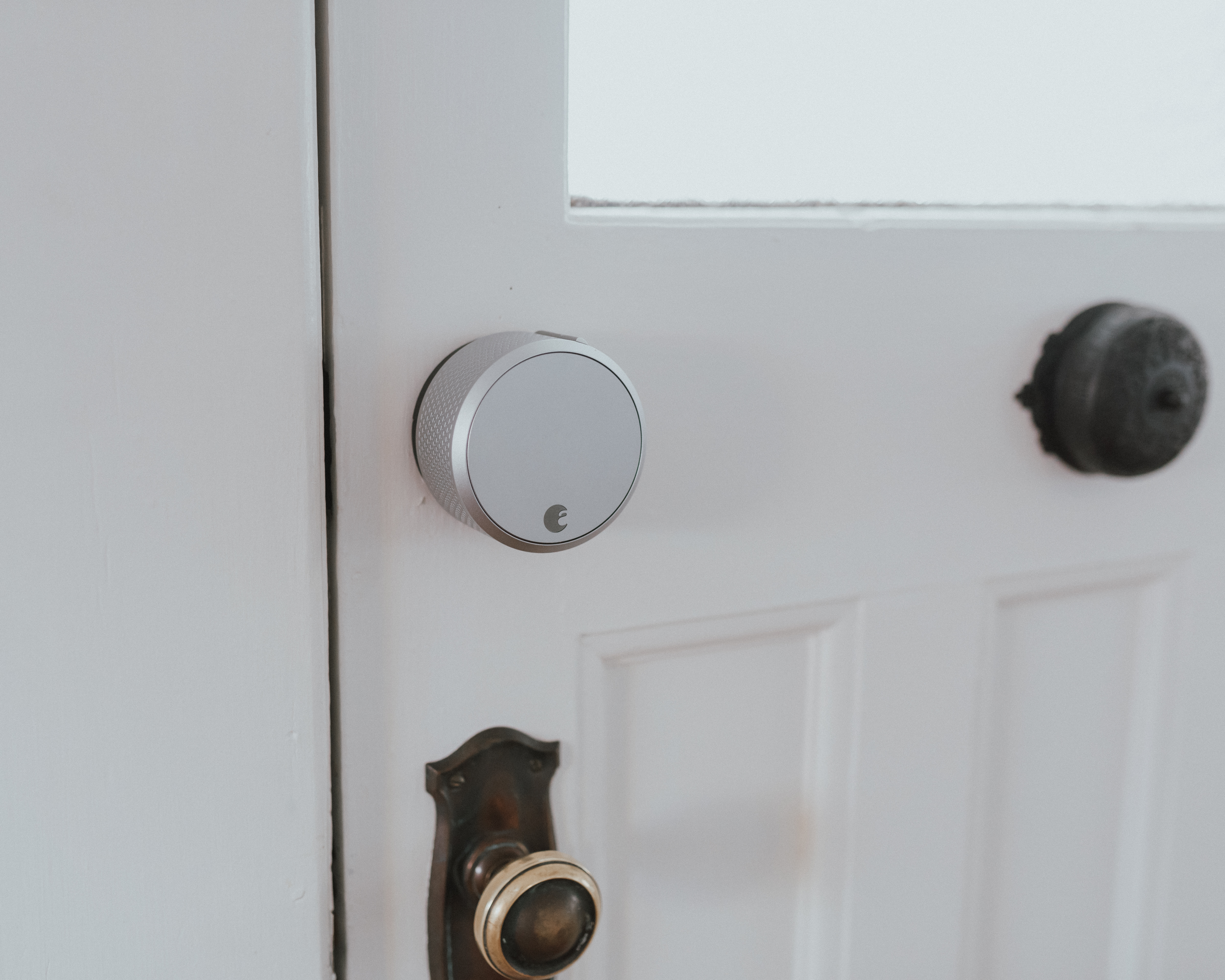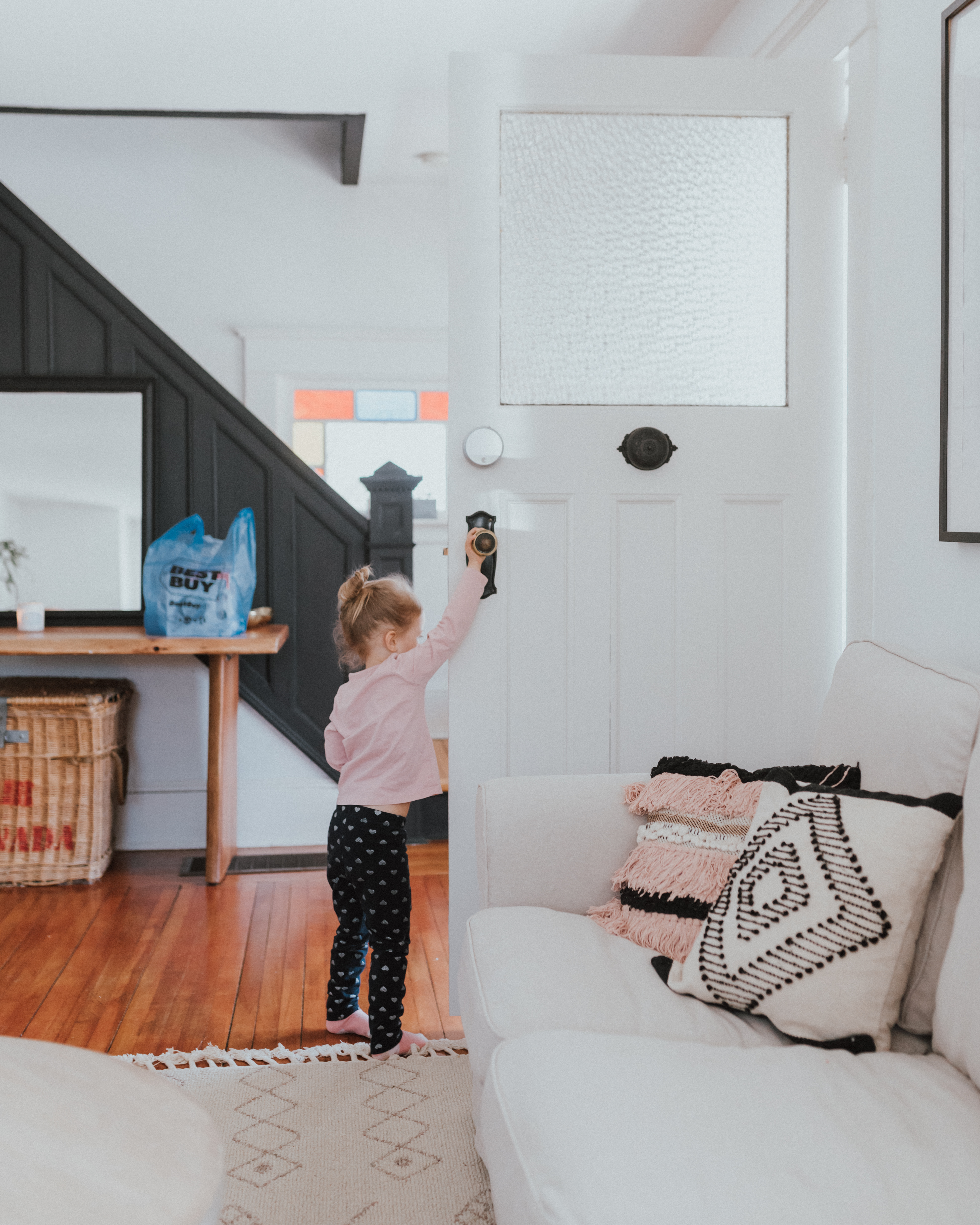 It was then that we knew we needed to get keyless entry onto our front door. It would save the world of trouble, time and energy being able to plug in a code and enter the house without thinking twice about losing our keys. But what do we get?
Living in a century home, we have all original door knobs, with skeleton key hole and all. We loved that detail and the fact that they all matched so getting something ultra new and modern would stand out like a sore thumb. On top of that, our door is also original hardwood from 1917 and, to replace the door handle, we would have to fully strip down and redo the door as the etch of the original knob was in the wood from being on it for so many years.
We started looking and discovered August Smart Lock Pro + Connect. It only connects to the deadbolt on the inside of your door so the original facade remains untouched. You can control it from an app on your phone from wherever you are, or by purchasing their Smart Keypad which can be placed anywhere you'd like by your front door. It was perfect for what we needed. And, in case of a power outage or other situations where you don't have your access to the app, it can be manually locked from the inside and still works with your original key.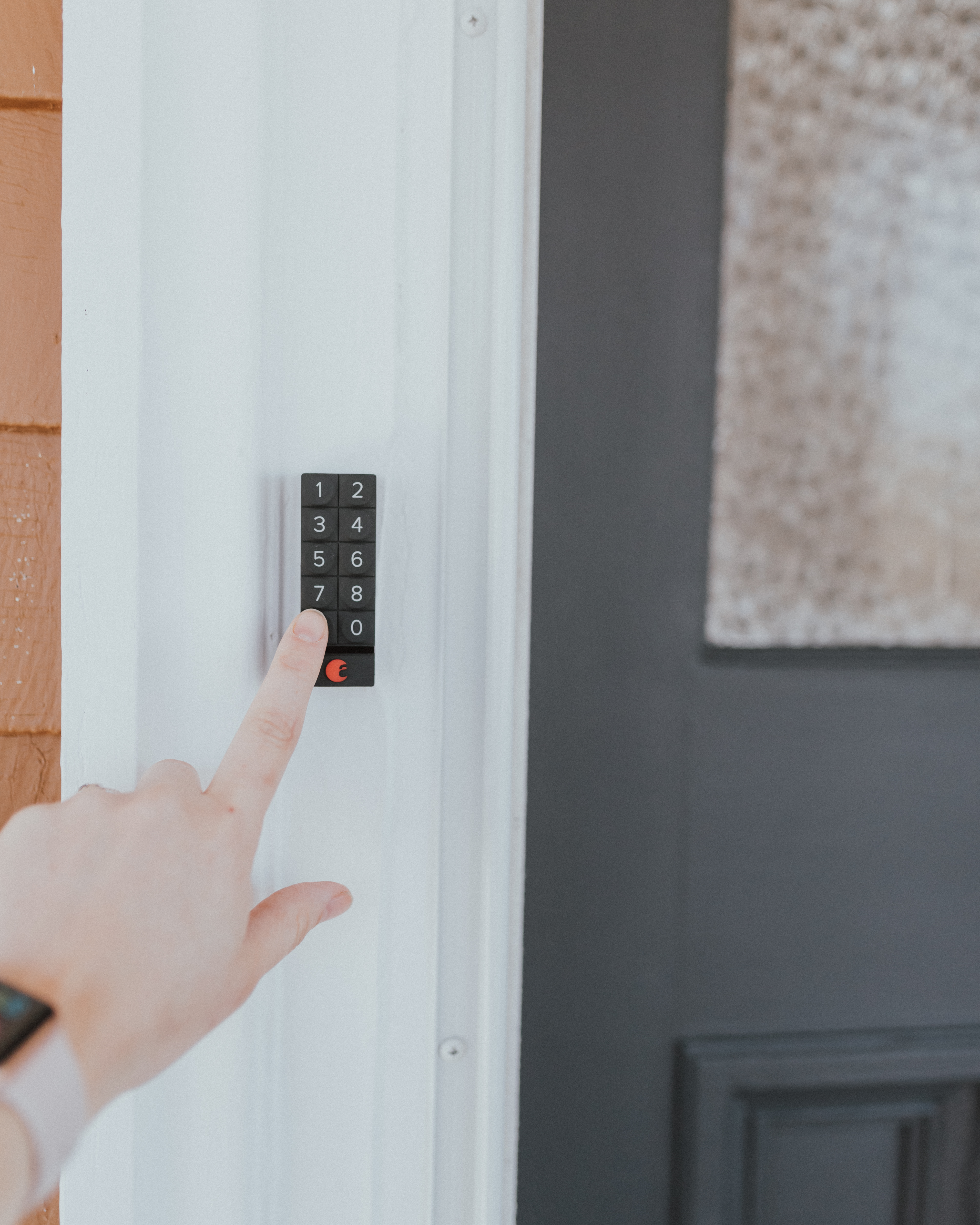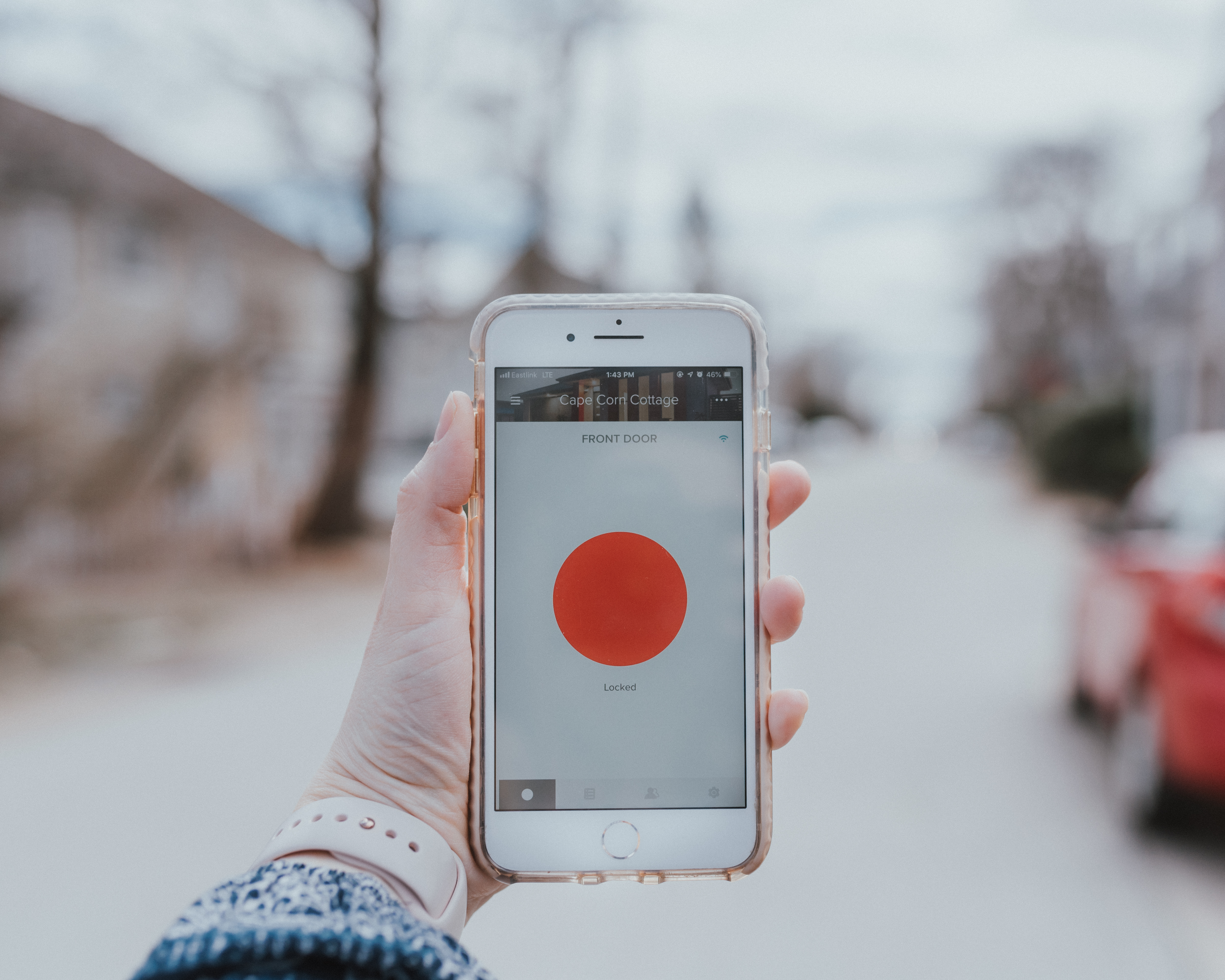 I think the thing we liked the most, besides the ability to unlock it from our app while we were still in our car, was being able to program a personal access code for each family member to get in. This allows us to know who is entering into our home and when. Mind blown yet? You can also create a code for guests even when you are away from your home just by adding the app and text it right to the person. And, deleting that code is just as easy, especially if it's for someone like a painter.
We have been playing around with the app for the last week and are super happy with its performance. The one thing to be aware of is that it is quite large on the back of your door, but we also have an antique doorbell on our back of our door so for us it doesn't stick out too much.
To celebrate being Keyless YAY!!! We teamed up with Best Buy to give you 15% off ANY Smart Lock that they sell using the code BBY15WD until May 9. You won't be able to go back once you switch, and now that we have one, I can vouch that they are worth every single penny and then some.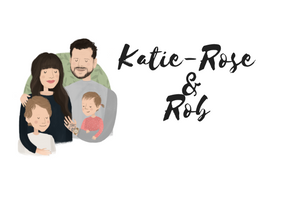 Thank you Best Buy Canada for Supporting our family by sponsoring this post.