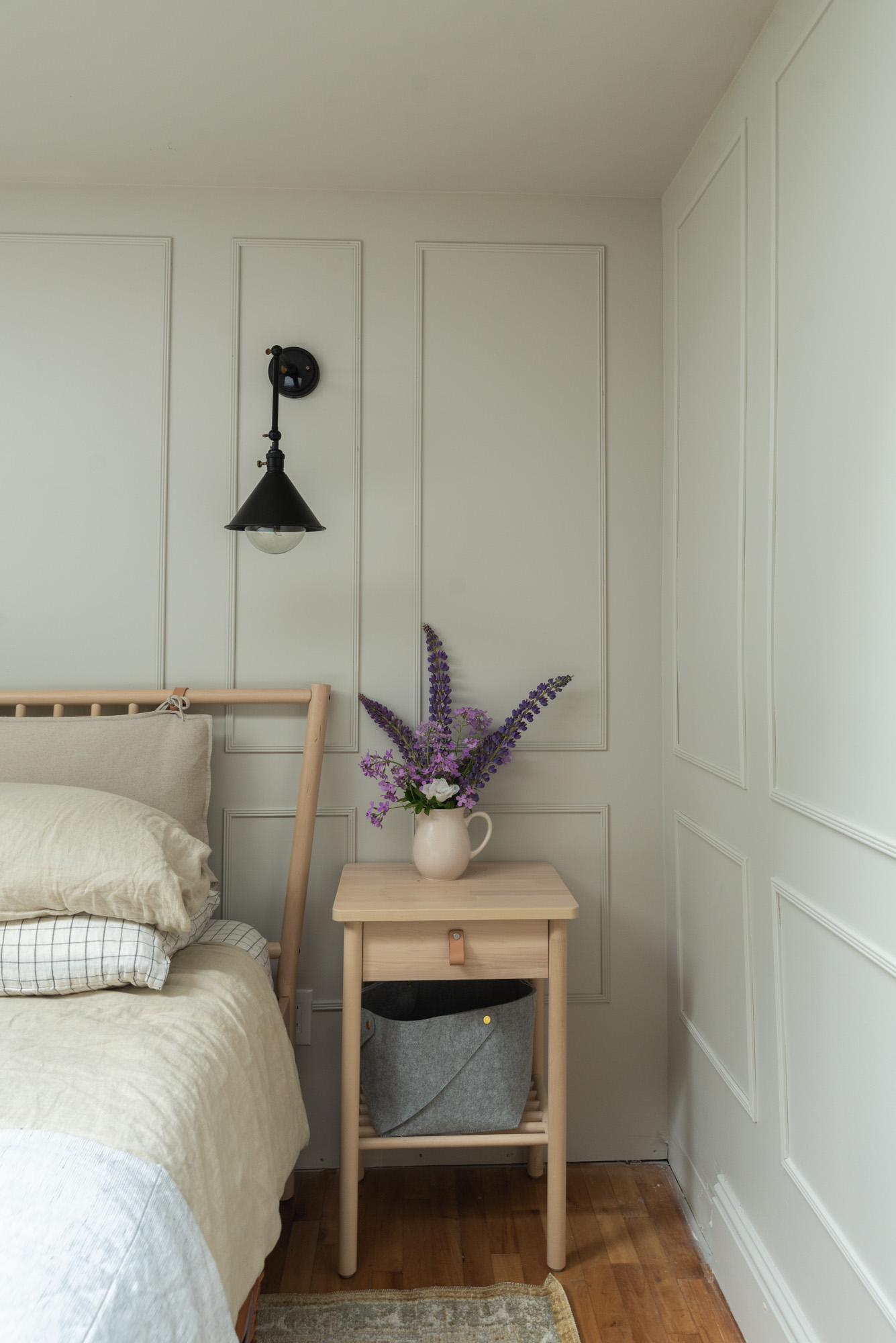 We finally get to show you this room. This entire refresh actually started back in February when I fell in love with the paint colour Sherwin Wiliams Agreeable Gray and became bored of our basic white walls in the space. As you know our home is a 1917 craftsman home and still has many of the original moulding intact. This room was in addition in the 80s and when we split it in two to become a laundry room and back family room, it lost a bit of character.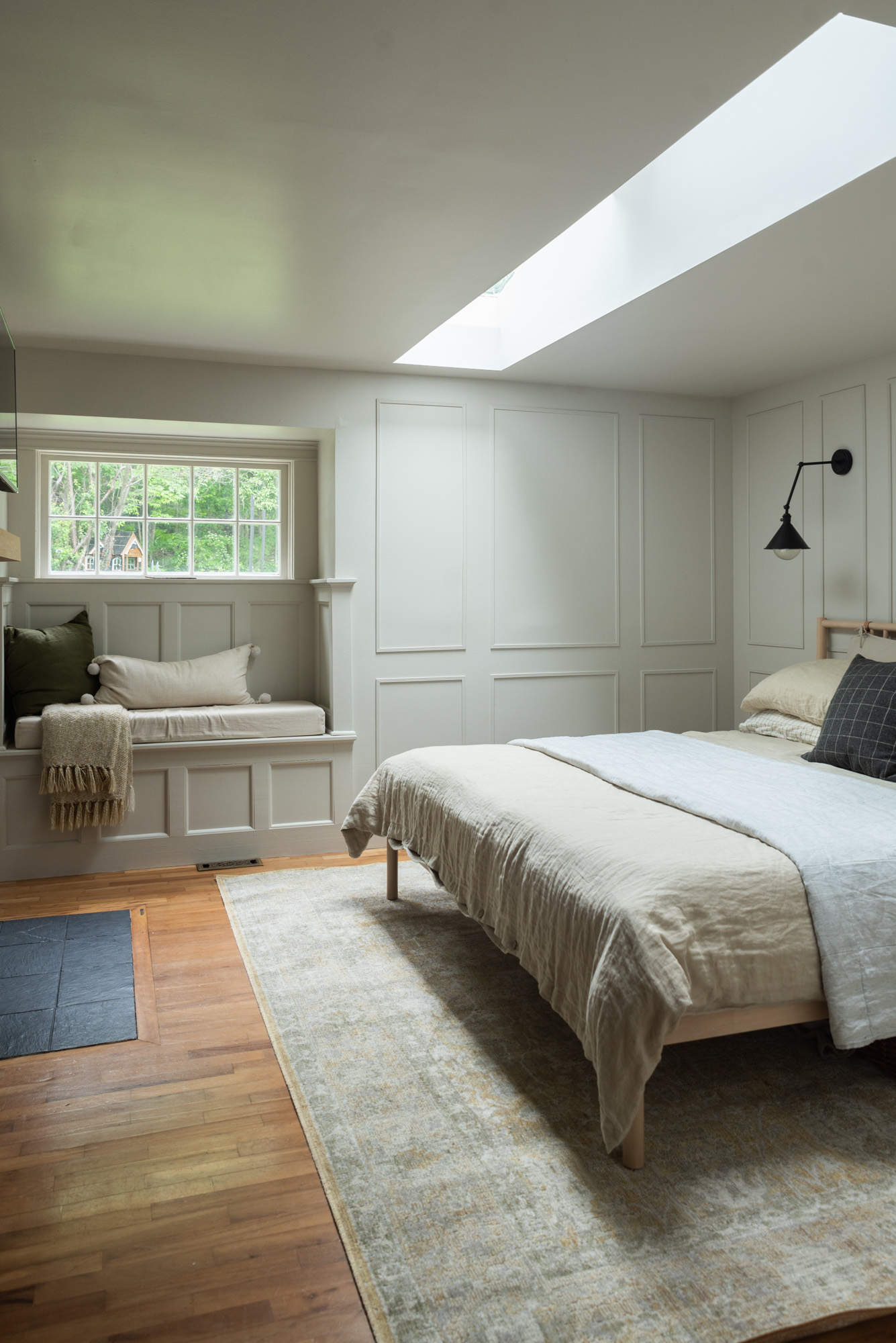 Last fall, we added skylights because the room was extremely dark. The skylights totally changed the space but also made the space very modern feeling in our century home. We needed to add some type of texture to the space to make it feel like it was always there. After seeing picture frame moulding in my friend Amy's Halifax home, we loved the idea of adding it into a space. We knew it would be the perfect addition to this space to make it feel original but also not compete with the moulding of the window seats.
I had planned the entire room going with the idea it will still be our family room. But, as a family of five and kids not doing well with sharing rooms, we need to figure out an option to turn our three bedroom home into 4. Rob had brought up the idea of hanging the door back onto the space and using this as our primary bedroom a few months ago but I shot it down quickly.
Now, wait a few months of no sleep due to the shared bedrooms, we definitely needed a change. So over the last week, amidst building the moulding, we decided to make the plunge and turn this space into our bedroom, freeing up a large bedroom upstairs for emmets crib and playroom.
It still needs a lot of work, the door has yet to be hung, baseboards need to be added, paint needs to be touched up, and floor needs to be refinished among so many other small design elements we want to work on, but we are so happy with the way it's working so far.
What do you think?