And so begins a new series on the blog that I am SOOOO excited about. Since our first walk through the home the first week of June, my mind has been going a million miles a minute on what it will look like with our stuff, our color pallet, and our taste.
One thing that we love about this home and that really stood out is the original characters that have not been touched since it was built. My father, a logger, was amazed at the pieces of wood used in the trim and door work because they are the size and quality that you can't mill in Nova Scotia anymore.
All of that original detail has inspired us to decorate this home a bit differently than our current home. We are really wanting to channel French Country decor. Some accounts that we are loving for inspo are @Whiteflowerfarmhouse, @CountyRoadliving, and @dreamywhiteslifestyle . We want a great balance of vintage pieces with new, floral wallpaper and white walls, vintage lace and linen pieces.
This all brings me to what our inspiration is for Poppy's room. We are going for ultra girly and a great mix of new and old. We already have this great wallpaper from Anewall, this bedframe from Wayfair, and a beautiful vintage dresser she has had since birth.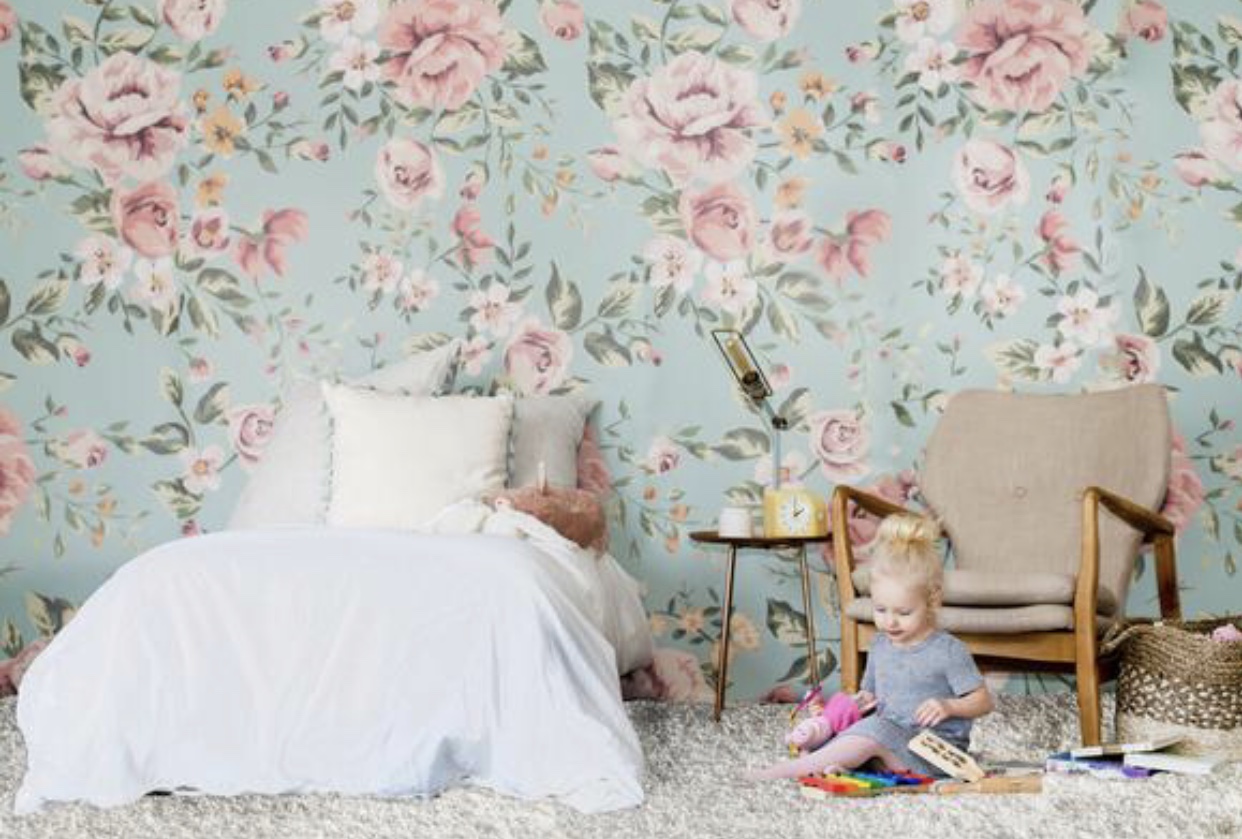 Her room is quite small, so we have decided to create the illusion of a bigger room, we will be doing the wallpaper as an accent wall on her headboard wall, while painting the rest of the room white.
Our Inspiration: